2019 still might seem like a long way off from here, but as a slate of new E3 2018 games get announced or given a firmer release date, the calendar for next year is starting to look might enticing indeed. Sure, there's a bunch of new games of 2018 to look forward to in the meantime, but the best things come to those who wait, and it's always healthy to see what's on the horizon for our favourite hobby.
The following titles are all incredibly exciting, but you shouldn't expect to play them anytime soon; alongside all the confirmed 2019 games, we've also gone ahead and included picks that we're 99.99% certain won't debut this year. That said, we'll be updating this list whenever we know more - and we'd be happy to be wrong if it means playing these most-wanted sequels and intriguing new concepts any sooner.
Kingdom Hearts 3
Platform(s): PS4, Xbox One, PC
Release date: January 29, 2019
What better way to start the year than with the ultimate Final Fantasy/Disney mash-up? Kingdom Hearts 3 may have been delayed again at E3 2018, but this time Square Enix is really serious about its January launch window, with a firm date in sight for the proper threequel in the beloved series of titles. From Frozen to Wreck-It-Ralph, Kingdom Hearts 3 is making full use of the Disney brand, but the question is whether the gameplay of the PlayStation 2 era still holds up so many years later. Not long until we'll be able to say for sure...
Anthem
Platform(s): PS4, Xbox One, PC
Release date: February 22 2019
Anthem is essentially EA's answer to Destiny: a shared-world shooter that aims to fully immerse players in a gigantic sci-fi universe. You play as a Freelancer (don't call them Guardians) engaging in third-person, Mass Effect-style shootouts, armored up in your Javelin exosuit to explore and exterminate within some gigantic alien biomes. As you might expect, there's an emphasis on party play (for up to four-player co-op) and the pursuit of increasingly impressive loot. It's also promising to hear that Anthem will be penned by the writer of KOTOR and the first two Mass Effect games. Fingers crossed that Anthem will circumvent all the microtransaction controversy and ire that plagued Star Wars Battlefront 2 by skipping purchasable, randomized loot boxes entirely.
Crackdown 3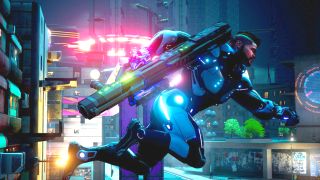 Platform(s): Xbox One, PC
Release date: February 22, 2018
In Crackdown 3 you're a super-cop in an open-world city, using your powers to fight crime and smash the whole place up in the process. While there's still a story campaign to tackle, the online co-op for up to four players is where it's at, letting you and your Agency buddies tear up this futuristic metropolis in chaotic style. You'll be leaping between buildings using your jumpjets in one moment, then raining down high-tech bazooka missiles onto any poor criminals the next. The addition of Terry Crews as a playable character is the perfect cherry atop this city-obliterating sundae.
Days Gone
Platform(s): PS4
Release date: February 22 2019
If you think zombies have been done to death, well... you're right, but that isn't stopping the PS4-exclusive Days Gone. The enemies in this open-world post-apocalypse aren't technically undead - the so-called 'Freakers' are actually infected humans who have gone feral and seem eager to devour our hero Deacon (voiced by and modeled after Sam Witwer, who you might recognize as Starkiller from Star Wars: The Force Unleashed). What really sets the Freaker horde apart is just how many can be chasing you at once; there are times when they're practically flooding out of the environment, and all you can do to survive is simply run.
Devil May Cry 5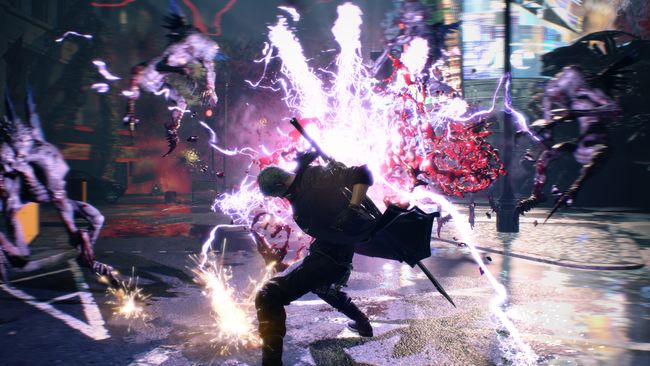 Platform(s): Xbox One, PS4, PC
Release date: Spring 2019
Devil May Cry 5 keeps the grimy aesthetic from Ninja Theory's DmC, but ditches the reboot's plot for a continuation of the numbered games' story. Described by Capcom as a "true sequel" to Devil May Cry 4, the game puts players in control of Nero, a demon hunter with a robot arm and sword he can rev like a motorcycle engine. Yes, it's a bit silly. But who cares when your game's hero is surfing rockets like a surfboard right into a demon's face?
Ori and the Will of the Wisps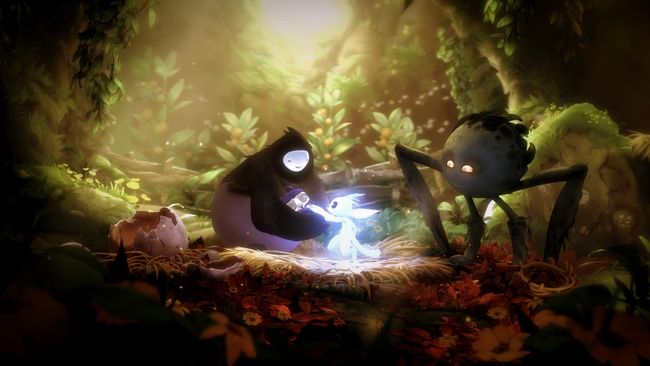 Platform(s): Xbox One, PC
Release date: Spring 2019
Ori and the Blind Forest is an absolutely enchanting game, with gorgeous, hand-painted backdrops, an affecting story, and the kind of demandingly difficult 2D platforming that's hard to put down. And fortunately, this gem is getting a sequel: Ori and the Will of the Wisps, which takes us back to Ori's beautiful but treacherous world and shows us new regions and creatures in the lush Nibel forest. Details are still hazy, but it looks like Ori will be teaming up with a purple-feathered owl whose species seems to have been wiped out (save for one) by some calamity.
Metro Exodus
Platform(s): PS4, Xbox One, PC
Release date: Spring 2019
Metro Exodus is the third game in this criminally underappreciated post-apocalyptic FPS series, transporting you to the irradiated ruins of modern civilization, now teeming with mutated animals, which somehow still manage to look beautiful (in a bleak, desolate kind of way). You play as a hardened survivor slowly making your way across Russia during a harsh nuclear winter, fending off gigantic rats in abandoned subway tunnels and scavenging for supplies topside. Just be sure to keep an eye out for any radioactive bears that could get the jump on you.
Jedi: Fallen Order
Platform(s): PS4, Xbox One, PC
Release date: Holiday 2019
Now that we finally have a name for Respawn Entertainment's Star Wars game, Jedi: Fallen Order, the real fun of predicting its story details and connection to the wider universe can begin. The EA-owned creators of Titanfall have already offered some teases, revealing that the game will be set in between Episodes 3 and 4 (hello there, Star Wars: Rogue One), when the last pockets of Jedi are being killed off by the Empire. But who will we be playing as? What kind of genre will it be? And will Darth Vader show up? It's all a mystery for the time being, but we've faith that Respawn can pull off something truly excellent for next year's Star Wars gaming portion.
Indivisible
Platform(s): PS4, Xbox One, Switch, PC
Release date: TBC 2019
Back in 2015, over $2 million in crowdfunding was raised for Indivisible, and it's easy to see why: this RPG/Metroidvania hybrid has gorgeously drawn, beautifully animated visuals and inventive combat mechanics to match the captivating presentation. Made by Lab Zero Games, the studio behind the equally stylish fighter Skullgirls, Indivisible follows the intrepid Ajna as she encounters environments and monsters inspired by Southeast Asian mythology. As you explore 2.5D forests, temples, and tombs using your host of acrobatic abilities, you'll recruit party members called Incarnations (which boast some delightfully unconventional character designs). The Indivisible Prototype Beta is still available on PSN if you want to check it out, and the game's come a long way since that already-impressive showing.
Sekiro: Shadows Die Twice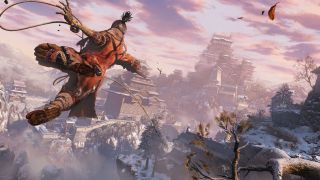 Platform(s): PS4, Xbox One, PC
Release date: TBC 2019
A new game from the masters of the action-RPG FromSoftware tends to be a blessing and a curse all at once. A blessing, because it means another lovingly crafted world to explore and soak up for months. A curse, because it also means we're going to be terrified, beat up, and killed over and over again by the studio's punishing approach to gameplay challenge. Set in a mythologised take on Feudal Japan, Sekiro: Shadows Die Twice will continue the FromSoft hack-and-slash tradition with thematic tweaks and forward-thinking changes to suit the new milieu. The most enticing feature spotted so far? A grappling hook, which could drastically change how we traverse the expertly made zones and arenas. Get ready to die all over again.
Click 'Next Page' below to see even more new games of 2019 and beyond!