Looking at the line-up of upcoming PC games for 2023 and 2024, it's hard not to get hyped up. 2023 was such a brilliant year for computer games, and there are still a couple of stragglers set to cross the finish line before we can look ahead to what the new year brings.
From remakes of some of the best action games to some truly terrifying-looking upcoming horror games, we're feeling spoilt for choice out here already. If you're looking for something to play while you wait, you should check out our picks for the best Steam games and best games to play on a laptop - not to mention a collection of the absolute titans of the genre in our best PC games list. For now though, let's take a look at all the upcoming PC games you can hope to see over the next 12 months or so.
Recent updates
Our list of upcoming PC games was updated on November 17, adding upcoming titles like Bloodlines 2, Little Nightmares 3, Banishers: Ghosts of New Eden, and The Thaumaturge to our collection of PC games to watch for in 2024.
Upcoming PC games for 2023
The Day Before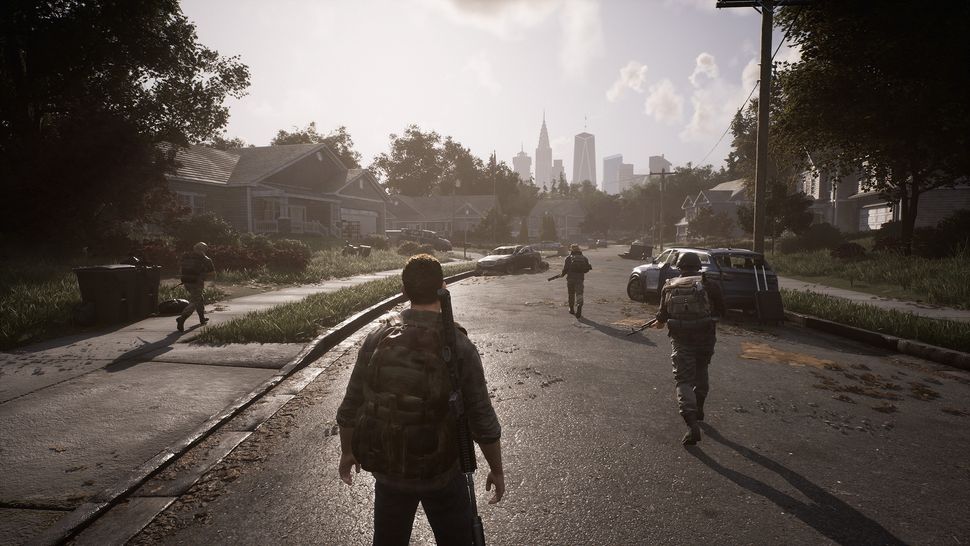 Developer: Fntastic
Release date: December 7, 2023
The Day Before is one of the most wishlisted games on Steam for 2023. It's drawn a lot of attention for its stunning Unreal Engine 5 visuals and ambitious design, which mixes survival mechanics with an open-world MMO structure. Multiple licensing and copyright snags kept the game trapped in a state of development limbo, but the light at the end of the tunnel is finally visible. If you like the sound of a post-apocalyptic, zombie-slaying MMO that combines The Walking Dead with World War Z, the The Day Before is finally back on Steam for you to wishlist ahead of its December launch - fingers crossed this time.
Avatar: Frontiers of Pandora
Developer: Massive Entertainment
Release date: December 7, 2023
We'd hoped Massive Entertainment's long-awaited Avatar: Frontiers of Pandora would release alongside the stunning Avatar 2, but after a year-long delay, it's finally almost here. The game is set to launch just before the 2023 holiday season, taking us on a sprawling open world action-adventure into a never-before-seen part of Pandora. Riding an ikran, exploring lush jungle, and defending your home from the RDA threat will all feature in this beautiful upcoming Ubisoft game, and we can't wait to get our hands on it come December 7.
2024
Alone in the Dark
Developer: THQ Nordic
Release date: January 16, 2024
The last Alone in the Dark remake didn't hit the mark, but THQ Nordic's stylish return to form has piqued our interest. The gothic deep south horror captured in the trailers evokes a unique sense of dread, paired with the Resident Evil remake-style of survival horror that has become a genre mainstay. It's safe to say we're excited to see how Jodie Comer and David Harbour fare in the lead roles as we return to Decerto Manor in 2024.
Helldivers 2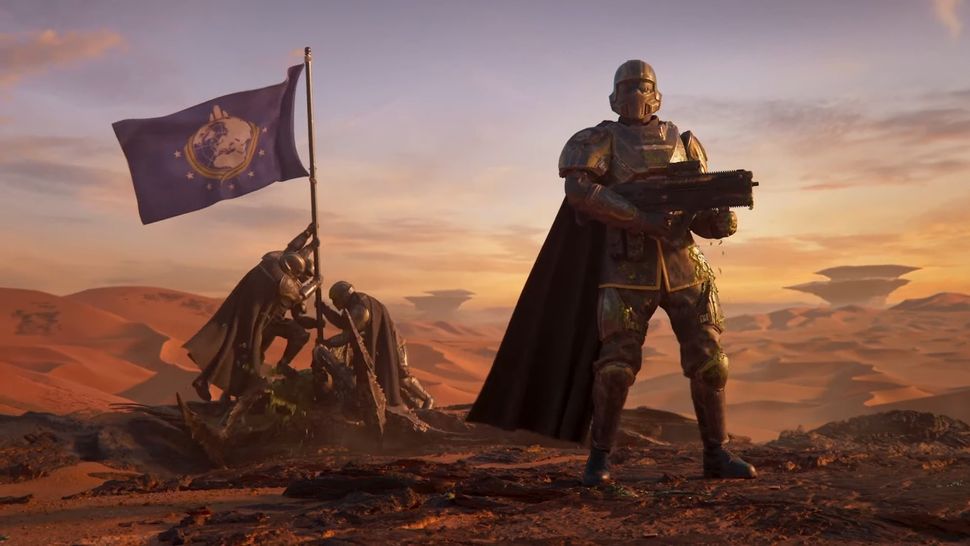 Developer: Arrowhead Games
Release date: February 8, 2024
Who would have thought that Helldivers 2 could look like this? The sequel to the 2015 twick-stick shooter looks quite the upgrade, with something of an Earth Defense Force vibe but with more wit. The developer said it wanted the sequel to be "bigger, better and more hellish", and definitely seems like it's delivering. You'll be taking up the role of galactic peacekeepers and soldiers in a fight for Super Earth, with the option of teaming up with up to four friends to take down the alien invaders.
Homeworld 3
Developer: Blackbird Interactive
Release date: February 2024
The Homeworld series is one of the most iconic and beloved real-time strategy series of all-time, and developer Blackbird Interactive is finally delivering a sequel – 10 years after Relic delivered Homefront 2. Boasting an expansive campaign, a co-op mode with a roguelike structure, and new combat systems which are built around a 3D ballistics system, Homeworld 3 looks to be every bit the game franchise fans have been waiting for. If what we've played of it already is any indication, Homeworld 3 could be one of the best RTS games of 2024.
Suicide Squad: Kill the Justice League
Developer: Rocksteady Studios
Release date: February 2, 2024
It has somehow been nine long years since the release of Batman: Arkham Knight, and Rocksteady Studios is finally ready to deliver a follow-up. Suicide Squad: Kill the Justice League swaps Arkham for Metropolis, a city undersiege from Brainiac and members of the Jusice League who have fallen under his spell. You'll take on the role of Harley Quinn, King Shark, Captain Boomerang, or Deadshot to try and stop them and save the city, working alone or with up to three friends.
Banishers: Ghosts of New Eden
Developer: Don't Nod
Release date: February 13, 2024
This stunning looking action-RPG sees character-swapping in a whole new light. Banishers: Ghosts of New Eden is an upcoming title from Don't Nod, and what we've seen of it so far has us hooked. Playing as one of two powerful lead characters, your abilities will swap between ghost powers and banisher powers, fighting back against the phantoms while making use of their abilities to do good at the same time. We're keen to see how character swapping will work in this one, not to mention what the third-person combat will feel like when it launches in February 2024.
The Thaumaturge
Developer: Fool's Theory
Release date: February 20, 2024
Described as an "isometric story-rich RPG", the Thaumaturge is one of the most intriguing upcoming PC games out there. Set in early-20th century Warsaw, we'll be playing as one such thaumaturge - a human with a unique seer sense that allows them to interact with esoteric beings called Salutors. The turn-based combat seems to involve card mechanics and an element of chance, making this one intriguing PC game to add to your Steam wishlist.
Nightingale
Developer: Inflexion Games
Release date: February 22, 2024
Former BioWare general manager Aaryn Flynn is taking on the survival genre with Nightingale. This brand new experience is set to land in Early Access in 2023 and will see you and your buddies become Realwalkers – heroes able to travel to new lands as you search for a way back home. You'll be able to build up bases, establish your character, and work with entities around you to survive the most dangerous threats this beautiful fantasy world has to offer.
Life By You
Developer: Paradox Tectonic
Release date: March 5, 2024
Paradox Interactive announced Life By You with a very brief teaser which gives us a glimpse of what looks set to be an alternative to The Sims. The initial trailer shows off a virtual house and family, with house building tools and mechanics that certainly appear to share similarities with the popular life sim. What stands out the most, though, is the more open looking world not unlike the structure of The Sims 3, with a car driving through a city, and shots of a beach. Not much more was revealed and we're still waiting on further details, but Life By You has certainly caught the attention of Sims fans.
TBC 2024
Ark 2
Developer: Studio Wildcard
Release date: TBC 2024
With Ark 2, Studio Wildcard is building on the success of Ark: Survival Evolved and delivering a massive sequel with heaps of potential. The campaign is set to star noted Ark superfan Vin Diesel, while the game itself will feature a larger play space, more dynamic world events and dinosaur AI, and overhauled progression and survival systems. With Ark 2 being built with Unreal Engine 5, this could be one of the best looking games of 2024 – now we're just waiting on a release date.
Concord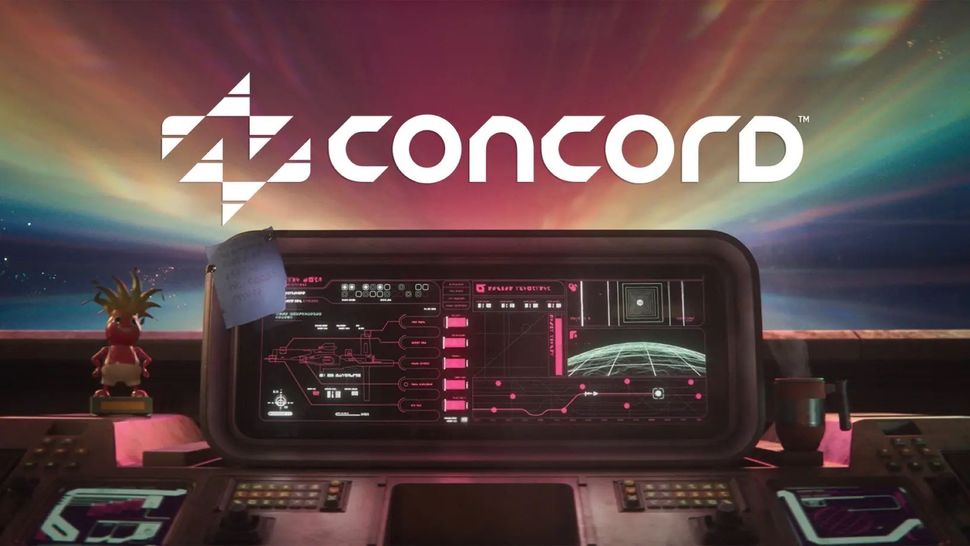 Developer: Firewalk Studios
Release date: TBC 2024
Concord so far doesn't even have a Steam page, but from what little we've seen, it's looking awesome. We only have a teaser trailer to go on for the time being, revealing that it's a new sci-fi shooter with seriously cool vibes. It's a PvP multiplayer FPS but apart from that we don't really know what exactly you'll be doing. It's certainly a good teaser, so stay tuned for more on this one.
Clockwork Revolution
Developer: inXile
Release date: TBC 2024
One of the coolest-looking upcoming PC games is Clockwork Revolution, a steampunk action adventure that resembles BioShock Infinite. There's no official release date just yet, but what we saw at the 2023 Xbox Games Showcase gives us reason to get excited. Right now it's expected to launch sometime in 2024, so it's definitely one to add to your list.
Flintlock: Siege of Dawn
Developer: A44 Games
Release date: TBC 2024
Developer of A44 Games, the developer behind the delightful soulslike Ashen, is an all-new RPG that'll see you venture into a sprawling fantasy world. Where Flintlock: Siege of Dawn has caught our eye so far is in the rhythm to its combat, where you're able to master a range of magical weapons and abilities to fend off powerful creatures. Flintlock: Siege of Dawn looks great, has an interesting approach to exploration, and really killer combat. We're keen to see more as we get closer to the Spring 2023 release window.
Hollow Knight: Silksong
Developer: Team Cherry
Release date: TBC 2024
Team Cherry started out by developing DLC for Hollow Knight, one of the best metroidvania games of the modern era, and the scope of the project quickly spiralled out of control. That's why, after numerous delays, we're getting Hollow Knight: Silksong in "early 2024". The long-awaited sequel will feature all new combat mechanics, characters, and worlds to learn and explore, and despite all these years of waiting, we're still excited to jump back in.
Hades 2
Developer: Supergiant Games
Release date: Q2 2024
Developer Supergiant Games is working on its first ever sequel. Following on from the massive success of its roguelike, Hades 2 is set to release in early to mid-2024 judging by the developer's Q2 estimate. The game is set to follow a new playable character in Melinoë, the immortal princess of the Underworld and sibling to Zagreus, and will offer an expanded set of combat and movement abilities. We can't wait to see the return of our favorite gods and goddesses when Supergiant's sequel launches, and it already looks set to rekindle the magic that captured us in the first game.
Little Nightmares 3
Developer: Supermassive Games
Release date: TBC 2024
Bandia Namco's unnerving horror-platformer series is back. We heard from Little Nightmares 3 developer Supermassive Games at Gamescom 2023, where they told us all about what it's like to be spearheaded the third instalment. We know the first chapter takes us through the arid plains of Necripolis, with the horrifying Monster Baby chasing down our two new protagonists Low and Alone. LN3 will also be the first in the series to go the multiplayer route, with it being an optional game mode if you want to play the game with friend via local couch co-op.
Neva
Developer: Nomada Studios
Release date: TBC 2024
If you loved Nomada Studios' last game, Gris, then it looks like Neva is going to be entirely your jam. It tells the story of a woman who forges a lifelong bond with a giant wolf in a dying world. It's essentially a game about the relationship between children and parents, with you having to care for the young wolf as it grows against a backdrop of environmental devastation.
Stalker 2: Heart of Chornobyl
Developer: GSC Game World
Release date: Q1 2024
We should have had Stalker 2: Heart of Chornobyl in our hands by now, although the Russian invasion of Ukraine has severely impacted development and caused a delay into 2024. However, Stalker 2: Heart of Chornobyl will certainly be worth the wait, with developer GSC Game World pushing for a broader, and more expansive rendering of the Chornobyl Exclusion Zone in this long-awaited sequel. It looks absolutely stunning, the combat looks weighty and complex, and the new mutants and anomalies are utterly terrifying.
Star Wars Outlaws
Developer: Massive Entertainment / Ubisoft Montpellier
Release date: TBC 2024
The brand new upcoming Star Wars game from Ubisoft has a name, and Star Wars Outlaws looks set to bring a very different kind of adventure in a galaxy far, far away when it launches in 2024. Stepping out into the Outer Rim as an all-out scoundrel and space bandit, this is a rare time we won't be playing a jedi but an action hero of an entirely different ilk. Expect to blast through hosts of enemies, or stealth right past them, to complete contracts for clients and be the best outlaw in the universe.
Still Wakes the Deep
Developer: The Chinese Room
Release date: TBC 2024
Upcoming first-person horror game Still Wakes the Deep is on the way from Bloodlines 2 developer The Chinese Room. It looks like a uniquely isolating kind of aquatic horror experience, set on an oil rig in the middle of the ocean. With furious waves lashing against the vessel and not another soul in sight (in the trailer, at least), Still Wakes the Deep is looking pretty terrifying already despite having no release date just yet aside from a rough window of 2024.
Skull and Bones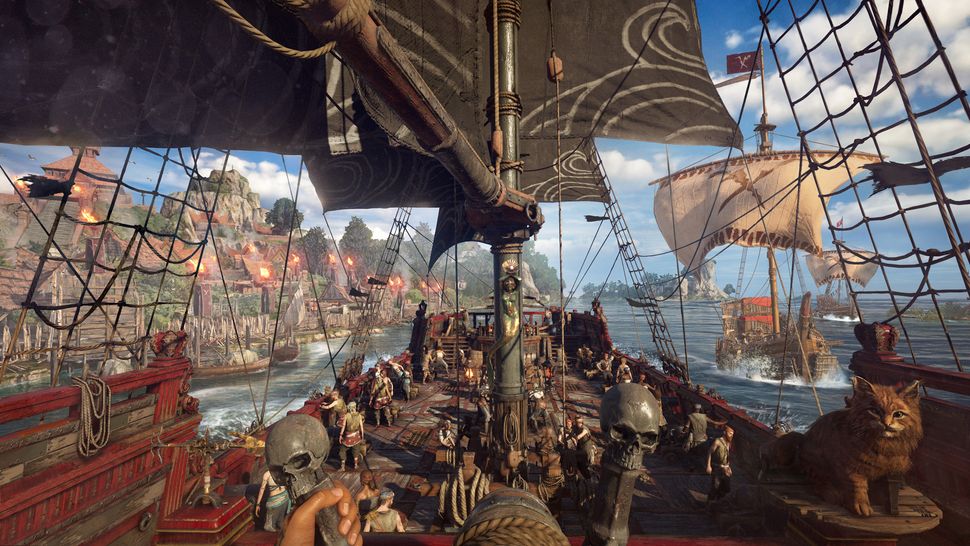 Developer: Ubisoft
Release date: TBC 2023/2024
After a somewhat tumultuous development period, Skull and Bones has been pushed to a vague release date of "early 2023/2024". Ubisoft's open world pirate simulator has been a long time coming, and we still can't wait to become captain of our very own crew and sail the seas hunting for treasure, engage in combat with other players, and more. We're yet to play Skull and Bones, but its fairly broad customization options (which will allow you to tinker with the makeup and design of your ship) and mix between PvE/PvP action has certainly caught our attention. The only question now is when we will get our hands on it.
Towers of Aghasba
Developer: Dreamlit Inc
Release date: TBC 2024
Towers of Aghasba is from a new studio called Dreamlit Inc. It'll see you building your own vast settlement and associated ecosystems on a fantasy island. You can create your civilization however you want, but you'll have to think about maintaining the island's ecosystem at the same time. If you don't, you'll have the literal gods to answer for, which is quite the take on your usual city-builder.
Ultros
Developer: Hadoque
Release date: TBC 2024
Another new studio with another new game here. Ultros is being described as a "psychedelic sci-fi sidescroller" and if you take one look at that screenshot above, you'll know why. Hero Ouiji crashes her ship on a cosmic sarcophagus, which just so happens to be carrying an ancient and very evil entity known as Ultros. She then gets caught in an eternal loop that she'll need to break out of. It's thus a loop-based gameplay mechanic that involves discovering secrets and unlocking different abilities as you go.
Vampire: The Masquerade - Bloodlines 2
Developer: The Chinese Room
Release date: Fall 2024
It's been two decades since the first game, but Vampire The Masquerade: Bloodlines 2 is intended to launch in mid-2024. The much-anticipated sequel to a cult classic RPG, Bloodlines 2 has emerged from a rocky developmental period with tons to show for it, including post-alpha gameplay, four playable vampire clans upon release, and plenty of planned DLC to boot. Bloodlines 2 is a "neo-noir thriller" that will see us step into the shoes of customizable main character Phyre, a recently re-awoken Elder vampire who finds themselves in the middle of a very different Boston Camarilla than they remember. As a powerful child of the night grappling with the newness of the modern world, this might just be the vampire RPG experience we've been waiting for since Troika Games' original.
TBC
Assassin's Creed: Codename Red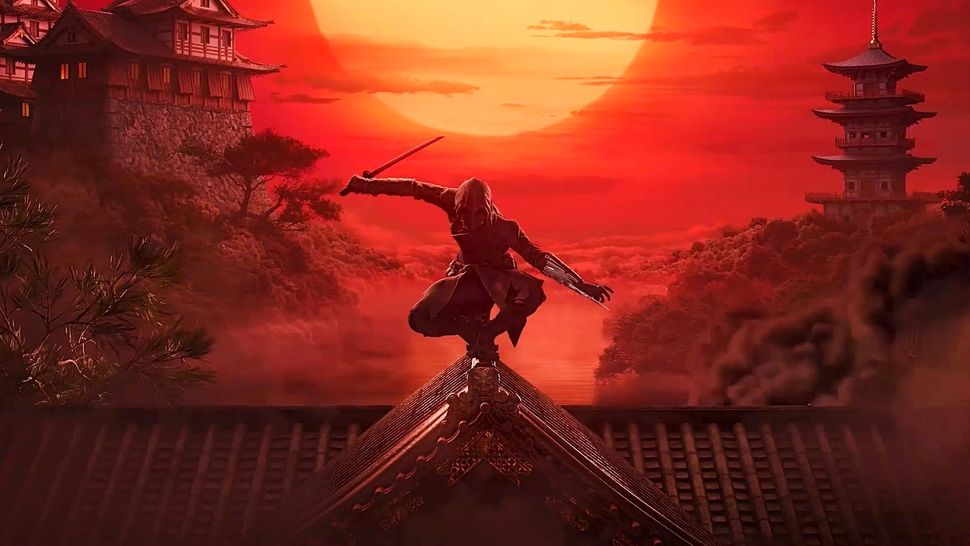 Developer: Ubisoft Quebec
Release date: TBC
Truth be told, we're not sure when we will be seeing Assassin's Creed: Codename Red. It's the next big RPG title amid the upcoming Assassin's Creed games from Ubisoft, set in feudal Japan. We will also get the choice between two protagonists - one male, one female. Whether that will be on a rotating, mission-specific basis like in AC Syndicate or a fixed choice circa Assassin's Creed Odyssey is yet to be seen. We're hoping to see Red sometime in 2024/25, but with nothing confirmed by the developer yet, you'll have to watch this space.
Dragon's Dogma 2
Developer: Capcom
Release date: TBC
It's been too long since the first Dragon's Dogma launched in 2012, but we're finally getting a sequel. The pawn system is back, aiding you through your journey through this immersive fantasy world. They're controlled by AI but they've got your back. The combat looks excellent too, with Capcom promising that it's elevating both action and combat alongside the pawn system for this highly-anticipated sequel.
Fairgames
Developer: Haven
Release date: TBC
Fairgame$ - as it's officially styled - is a new heist game from Jade Raymond's new studio Haven. It's been born from the gang's desire to create a PvP game with emergent sandbox gameplay, where you'll be breaking into forbidden locations dotted all over the world. Prize open safes and vaults, fill your pockets, and even discover billionaire's hidden plans for secret stuff along the way.
Haunted Chocolatier
Developer: ConcernedApe
Release date: TBC
Following the unbelievable success of Stardew Valley, developer Eric 'ConcernedApe' Barone has the freedom to work on whatever he wants to. Which is one reason why Haunted Chocolatier has so easily captured our attention. In this upcoming RPG, we'll be taking on the role of a chocolate maker living in a fantasy castle, and we're already in love with it. Spooky settings, a cool visual style, and a smart iteration of the core Stardew systems make this one of the most highly anticipated new PC games out there - even if we have no idea when we could possibly be seeing it.
Marathon
Developer: Bungie
Release date: TBC
Marathon is the revival of Bungie's shooter that was in development before Destiny. It's an extraction shooter, we guess in the vein of Escape from Tarkhov or Rainbow Six Extraction. We're already loving the art style, and with Bungie's shooting at the heart, this one is going to be one to pay attention to. Rumor has it the Marathon remake release date has been pushed to 2025, so it might be some time yet before we get our hands on Bungie's revival.
Metal Gear Solid Delta: Snake Eater
Developer: Konami
Release date: TBC
Metal Gear Solid Delta: Snake Eater is the long-awaited remake of Metal Gear Solid 3. According to the developer, it's going to be a faithful story recreation, but offer players evolved gameplay and visuals. However, looking at some of the screenshots so far, it's a pretty faithful protrayal of some of those original environments too.
Phantom Blade 0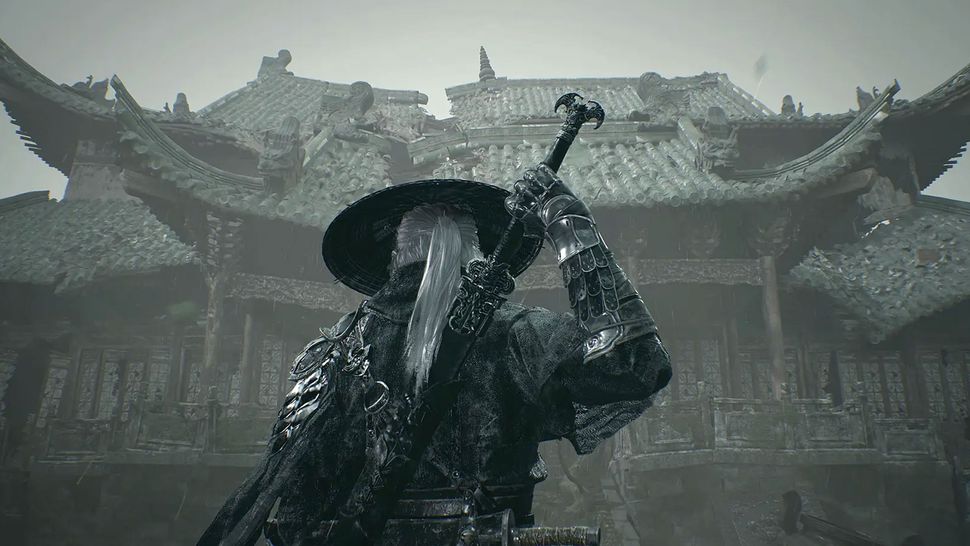 Developer: S-Game
Release date: TBC
Phantom Blade 0 is a hack-n-slash RPG that's "the spiritual rebirth of the original Rainblood". It's an Unreal Engine 5 creation, which is allowing it to be much larger and richer than the source material, without losing its core. Set in the Phantom World, you'll blend Chinese Kungfu, with occult arts, and other powers that make Phantom Blade 0 a little different. You play as assassin, Soul, who's been framed for murdering the patriarch of a powerful organization known only as The Order. Technically he's been brought back from the dead, but now only has 66 days left to find out who framed him in the first place.
Sword of the Sea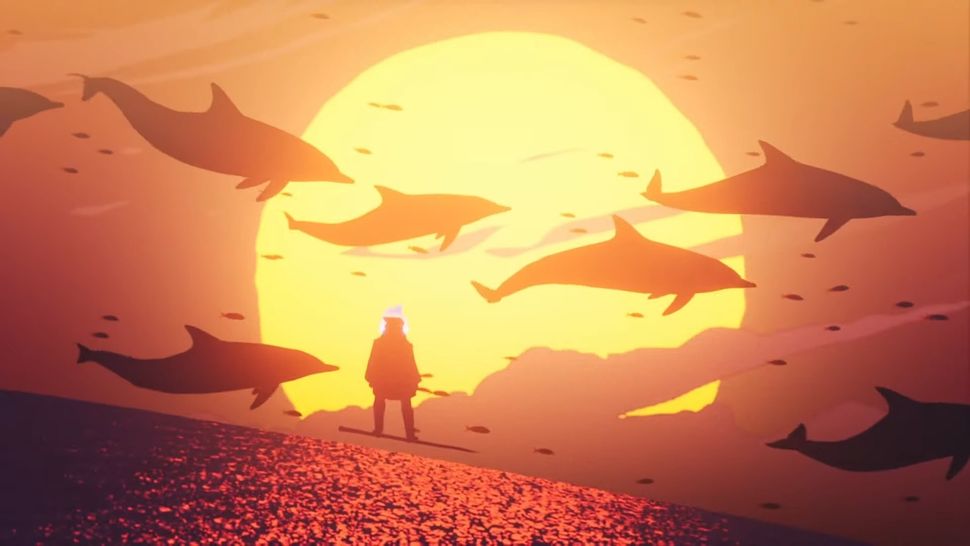 Developer: Giant Squid
Release date: TBC
You'd be forgiven if you thought this was Journey 2. It's close, and made by some of the same people. Sword of the Sea is brought to you by Giant Squid, which has delivered Abzu and The Pathless to date, and it sees you playing as a character called Wraith. You'll be zooming around an abandoned realm on a Hoversword (yes you read that right), exploring the Necropolis of the Gods, but also trying to avoid the leviathans that dwell there. It looks exceptionally beautiful and zen, and we can't wait to see more.
Witchbrook
Developer: Chucklefish
Release date: TBC
Will 2024 be the year we finally see Witchbrook, the new life sim from developer Chucklefish? We certainly hope so, as Witchbrook looks to be an utterly charming experience. You'll take on the role of a witch in training, and then be given the freedom to define your route to graduation. Stunning pixel art, deep progression systems, and smart expansions of everything Chucklefish learned working with ConcernedApe on Stardew Valley. Witchbrook looks like a magical adventure you won't want to miss out on.