There are so many upcoming PS5 games to look forward to in the coming weeks and months. Thanks to more recent announcements in showcases like the February 2023 State of Play, the line-up continues to grow with a host of exciting releases in store on PS5. With plenty of confirmed new games for 2023 and the release of the PSVR 2 and a variety of upcoming PSVR 2 games on the way, it's a great time to get your wishlists and calendars at the ready.
With anticipated PS5 exclusives like Marvel's Spider-Man 2 to big sequels like Star Wars Jedi: Survivor and a spread of notable third-party additions to the library in the future, there's also plenty of upcoming indie games to watch out for, too. Read on below as we take you through all of the biggest upcoming PS5 games coming our way, all in release date order for easy browsing.
2023
Company of Heroes 3
Developer: Relic Entertainment
Publisher: SEGA
Release date: May 30, 2023
Relic is bringing its legendary real-time strategy series to console for the very first time, with Company of Heroes 3 set to launch on May 30 for PS5. The Company of Heroes franchise has been no stranger to our best RTS games list over the years, so we are keen to see how this comes together. With full controller support, a custom UI, and more changes made to help make the game a better fit for console, Company of Heroes 3 should be a strategy game worth watching.
Street Fighter 6
Developer: Capcom
Publisher: Capcom
Release date: June 2, 2023
Street Fighter 6 has now had a full reveal, following on from the rather steamy teaser. It's going to feature three different modes. Fighting Ground is your classic Street Fighter experience, but that's going to be complimented by World Tour, which is an immersive single-player campaign. There's also a Battle Hub too, which furthers the multiplayer experience.
Diablo 4
Developer: Blizzard
Publisher: Activision
Release date: June 6, 2023
As per its gameplay outing during E3 2022, Diablo 4 looks dark, foreboding and terrifying – which is exactly everything we want from Blizzard's upcoming dungeon crawling action role-playing game. With five classes available at launch in its Necromancers, Barbarians, Sorceresses, Rogues, and Druids, this looks every bit a sequel ten years in the making, and now with a loose 2023 launch date, we're certain fans of the series are as excited now as ever. First officially revealed at BlizzCon 2019, expect more and more of this in the coming months as Diablo 4 marches towards launch.
Final Fantasy 16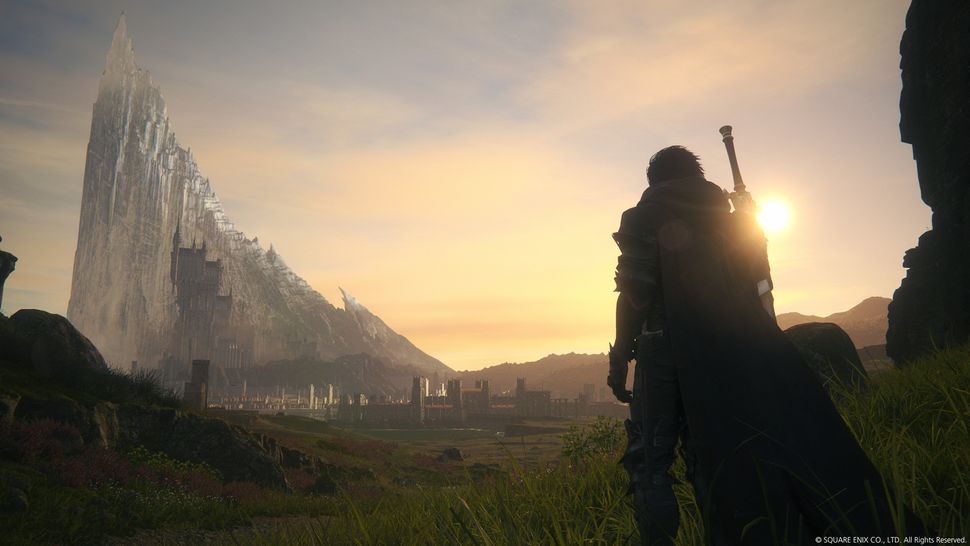 Developer: In-house
Publisher: Square Enix
Release date: June 22, 2023
Final Fantasy 16 is going to be a console exclusive for the PS5, and is set to be an unmissable RPG for 2023. Produced by Final Fantasy 14 director Naoki Yoshida and directed by Hiroshi Takai, FF16 will return to the fantasy roots of the franchise as it looks to tell a story about a world at war, ancient summons, and mysterious crystals. Final Fantasy 16 is pulling its focus onto a single protagonist, a sole character you will control in the world and in combat as AI companions join you for the ride.
Aliens: Dark Descent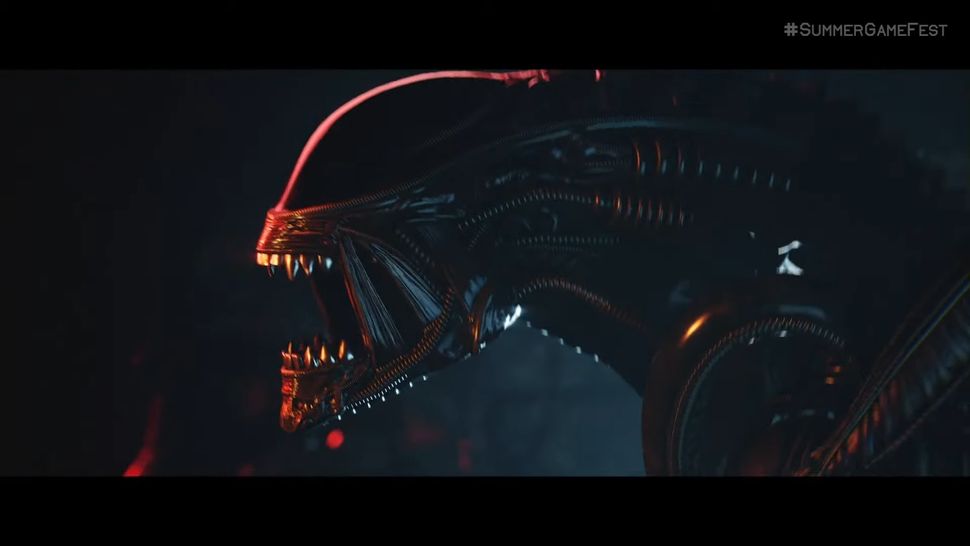 Developer: Tindalos Interactive
Publisher: Focus Interactive
Release date: June 20, 2023
Aliens: Dark Descent will see you commanding a group of Colonial Marines who are trying to stop a Xenomorph outbreak on Moon Lethe. You'll not only have to fight the titular aliens though, as you'll also face rogue operatives from the Weyland-Yutani Corporation and entirely new terrors never-before-seen in the Alien franchise. You'll need to be strategic with your squad, manage your resources, and weigh up your risks in this strategy game.
Crash Team Rumble
Developer: Toys for Bob
Publisher: Activision
Release date: June 20, 2023
Crash Team Rumble is the long-rumored multiplayer Crash Bandicoot title. It's a brand new 4v4 team-based multiplayer title set in the Crash universe, where you'll be able to play as Crash, Dingodile, and a host of other recognizable characters across various arenas. It'll involve seeing which team can bank the most Wumpa fruit in their zone while also trying to stop the opposition from scoring. It'll feature cross-platform play too.
Oxenfree 2: Lost Signals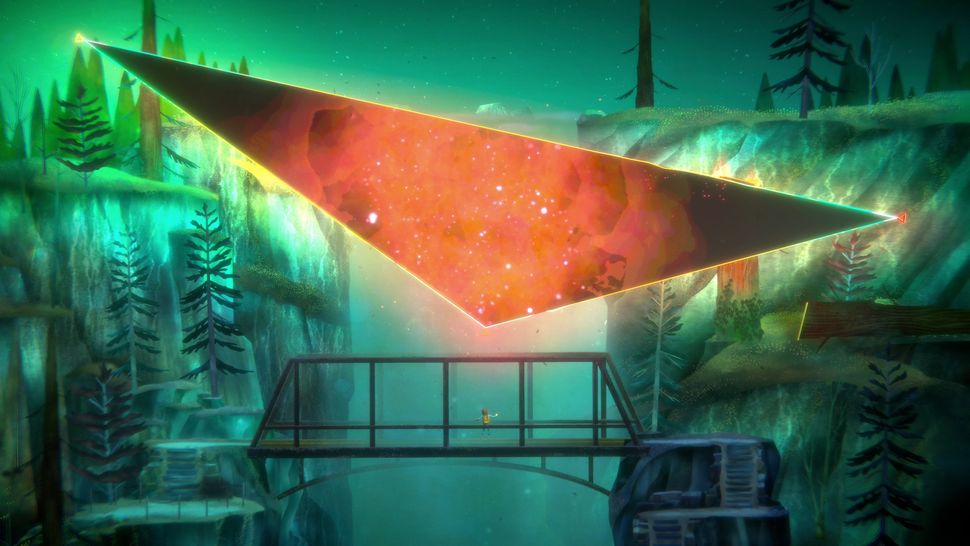 Developer: Night School Studio
Publisher: Netflix
Release date: July 12, 2023
Oxenfree 2: Lost Signals is one of those games we just can't wait to play, owing to how much we loved the experience from Night School Studio. This sequel is set five years after Oxenfree, and will see Riley return to her hometown of Camena to investigate mysterious radio signals. With an expanded dialogue system, new characters to befriend, and more high-strangeness to mitigate, Oxenfree 2 is sure to be an unmissable narrative adventure game.
Atlas Fallen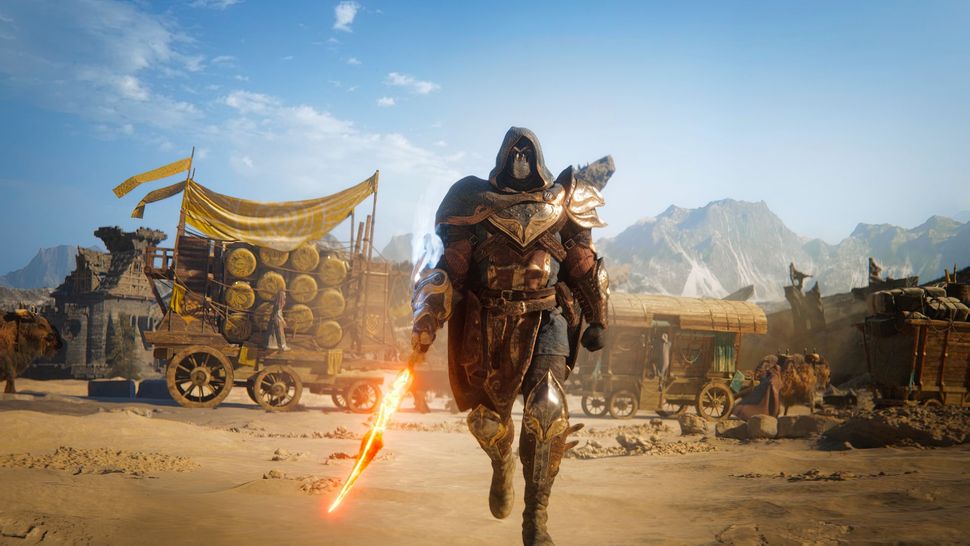 Developer: Deck13
Publisher: Focus Entertainment
Release date: August 10, 2023

Atlas Fallen is a new fantasy action RPG set in a "semi open-world" that was first revealed during Gamescom Opening Night Live 2022. With a cinematic trailer showing off a sand-covered world full of mystery, we also got to seem some glimpses of gameplay. With a game filled with ancient dangers, you'll be hunting monsters with "shape-shifting weapons" and abilities said to be powered by sand.
Goodbye Volcano High
Developer: KO_OP
Publisher: KO_OP
Release date: August 29, 2023
The developers behind Goodbye Volcano High announced that the narrative direction of the story has had a reboot since we first saw the initial game reveal. After being pushed back with a new team of writers, we finally got to see more of the game during the February 2023 State of Play, which confirmed the release date. Described as a cinematic, choice-based experience, Goodbye Volcano High looks like one to watch out for.
Baldur's Gate 3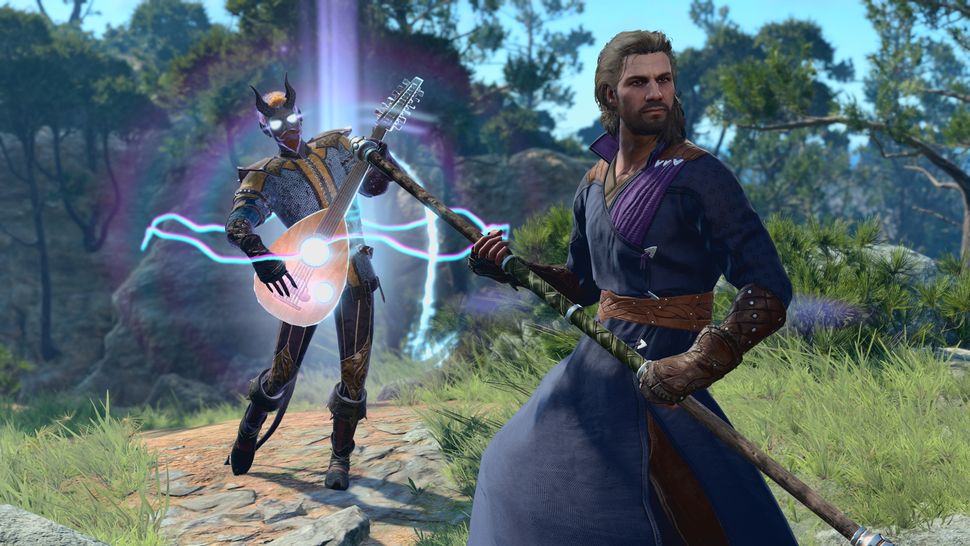 Developer: Larian Studios
Publisher: Larian Studios
Release date: August 31, 2023
In a welcome surprise during the February 2023 State of Play, Larian Studios revealed Baldur's Gate 3 will be coming to PS5. Having been released in early access on PC for quite some time, this year will see the full launch. As a true D&D RPG, you can create your own with a wealth of customization options and get to know a cast of characters as you shape your story through the choices you make. The release on PS5 will support split-screen co-op for two players, as well as four-player online co-op, and cross-platform progression with PC.
Mortal Kombat 1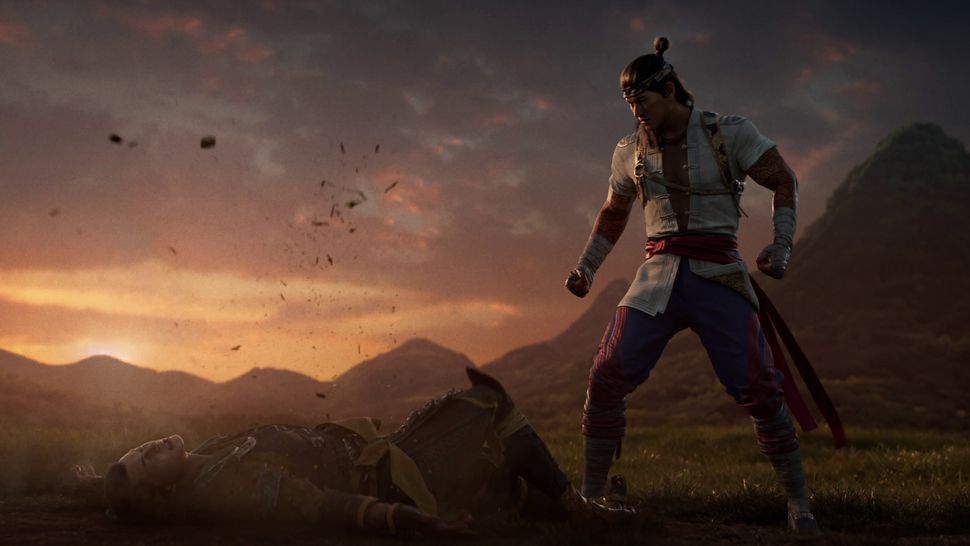 Developer: NetherRealm
Publisher: Warner Bros
Release date: September 19, 2023
NetherRealm has decided to forgo Mortal Kombat 12 and has instead opted to reboot the entire timeline, with Mortal Kombat 1 set to deliver some unique twists on some of its most iconic characters. Launching this September with an expanded roster, a new fighting system, a suite of offline and online modes, and all-new horrendously violent Fatalities, MK1 is set to be one of the biggest fighting games of the generation.
Assassin's Creed Mirage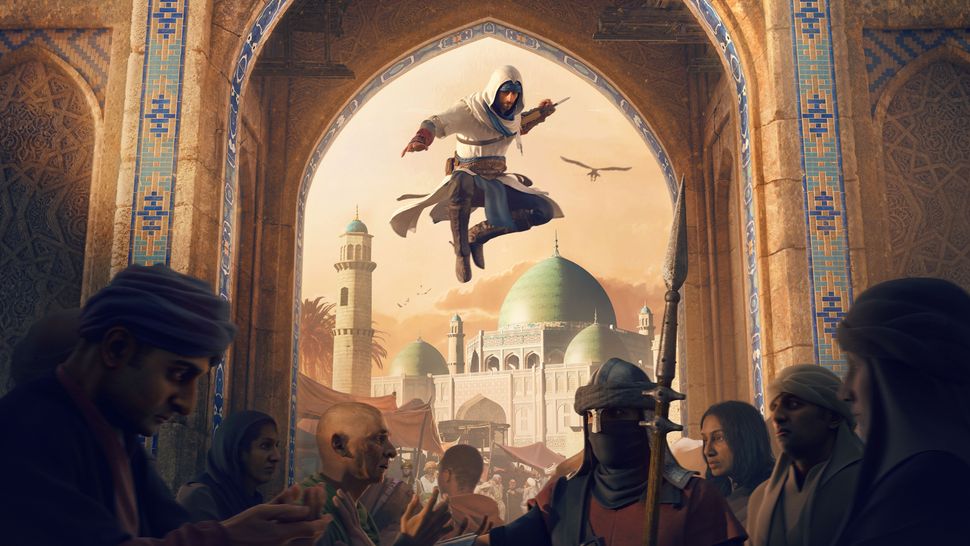 Developer: Ubisoft Bordeaux
Publisher: Ubisoft
Release date: October 12, 2023
Assassin's Creed Mirage is taking the series back to where it all began. Assassin's Creed has spent the last five years exploring increasingly large open worlds and incorporating more intricate action-RPG elements into its design, making a more contained adventure sound quite appealing. Mirage is going to pay homage to the adventures of Altair and Ezio by leaning on the concepts that once made Assassin's Creed so beloved to begin with – parkour, stealth, and assassinations.
Alan Wake 2
Developer: Remedy Entertainment
Publisher: Epic Games
Release date: October 17, 2023
Alan Wake is finally getting a sequel, and this time it's going to be a survival horror game, but with a very familiar face and voice returning as the titular hero himself. According to Remedy, you should expect a "chilling experience with familiar psychological horror elements" for Alan Wake 2.
Marvel's Spider-Man 2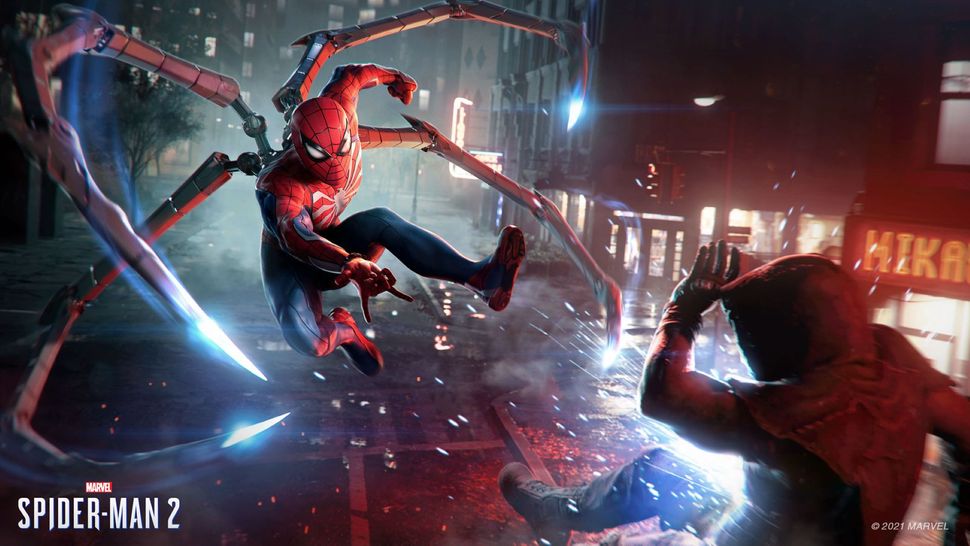 Developer: Insomniac Games
Publisher: Sony Interactive Entertainment
Release date: Q3 2023
During the September 2021 PlayStation showcase, a surprise trailer dropped for Marvel's Spider-Man 2, coming exclusively to PS5 sometime in 2023. As a sequel that's set to continue on the journey of both Peter Parker and Miles Morales, who could forget seeing another very familiar face. Yes, Venom is going to feature as the villain of the new web-slinging adventures. In a blog post, Sony and Insomniac also confirmed that there will be shiny new suits, new abilities, and a very human story at the heart of your superhero antics.
Final Fantasy 7 Rebirth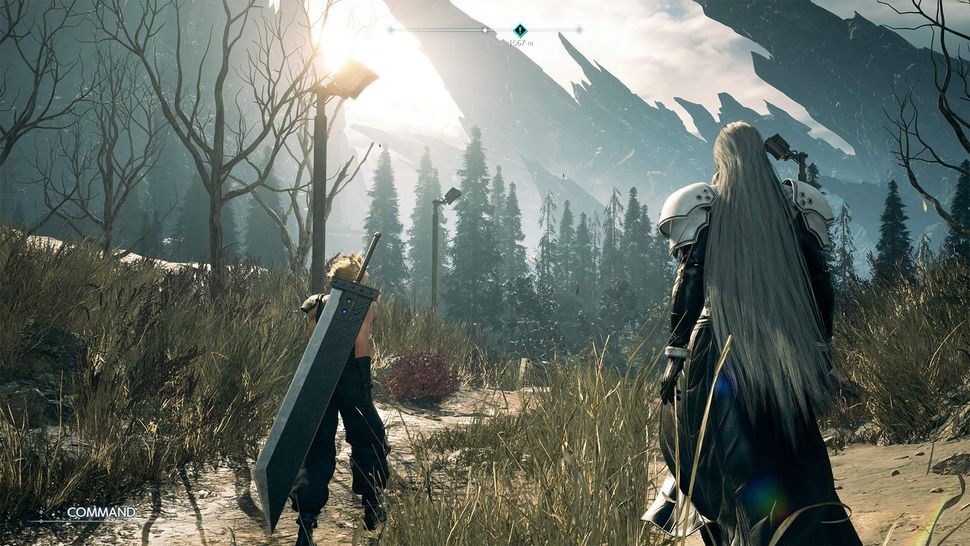 Developer: In-house
Publisher: Square Enix
Release date: Q4 2023
Looking to continue the adventures of Final Fantasy 7 Remake? Cloud is set to return in Final Fantasy 7 Rebirth in 2023, which is the official title for the second game in Square Enix's ambitious remake trilogy of the beloved RPG. Information is light on the ground, but the publisher has confirmed that Final Fantasy 7 Rebirth will be out "Winter 2023" for PS5.
TBC 2023
Fairgames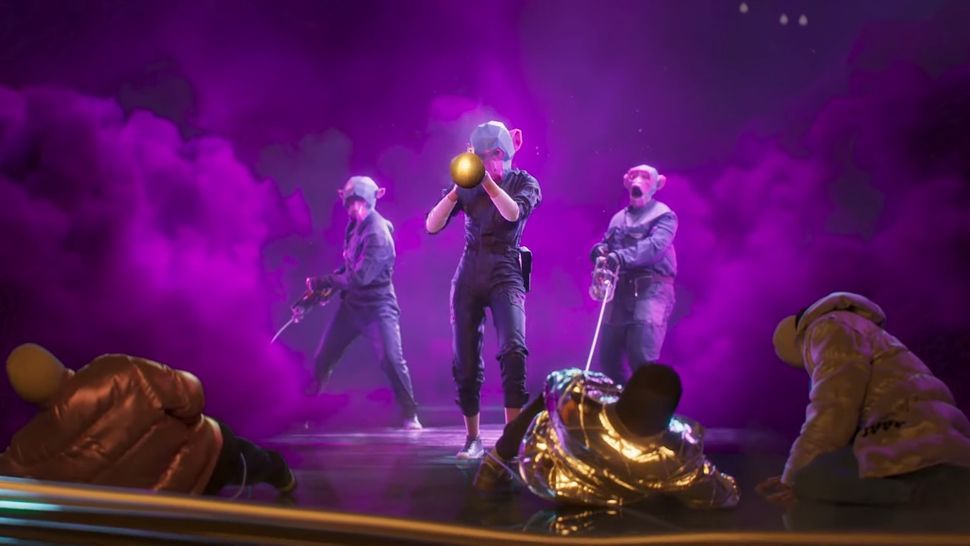 Developer: Haven Studios
Publisher: SIE
Release date: TBC
Haven Studios was acquired by Sony Interactive Entertainment in 2022, becoming part of the PlayStation Studios family to help lead the PS5's expanding live service initiative. The studio's debut is Fairgames, an all-new co-op experience where you'll team up with friends to go up against the corporate overloads squeezing the life out of the world. This PS5 exclusive is still in early development, but we'll be keeping a close eye on this one in the months ahead.
Helldivers II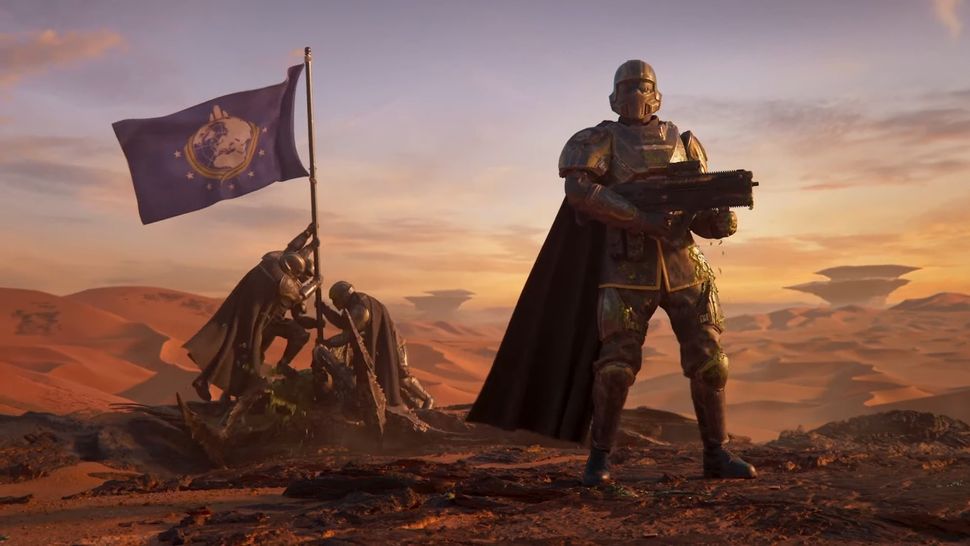 Developer: Arrowhead
Publisher: SIE
Release date: 2023
"Become part of something larger than yourself. Be a hero. Be a helldiver." A sequel to the 2015's twin stick shooter,, Helldivers 2 is an upcoming futuristic action set to launch in 2023 for PC and PS5. The trailer we saw during PlayStation Showcase 2023 presents it through a tongue-in-cheek infomercial, calling on the viewer to join the ranks of the Helldivers and protect the Super Earth from ongoing threats. The first game took place 250 years after World War 3, and from the looks of it. Helldivers 2 shows the battle to protect humanity's last frontier still soldiering on.
Ghostrunner 2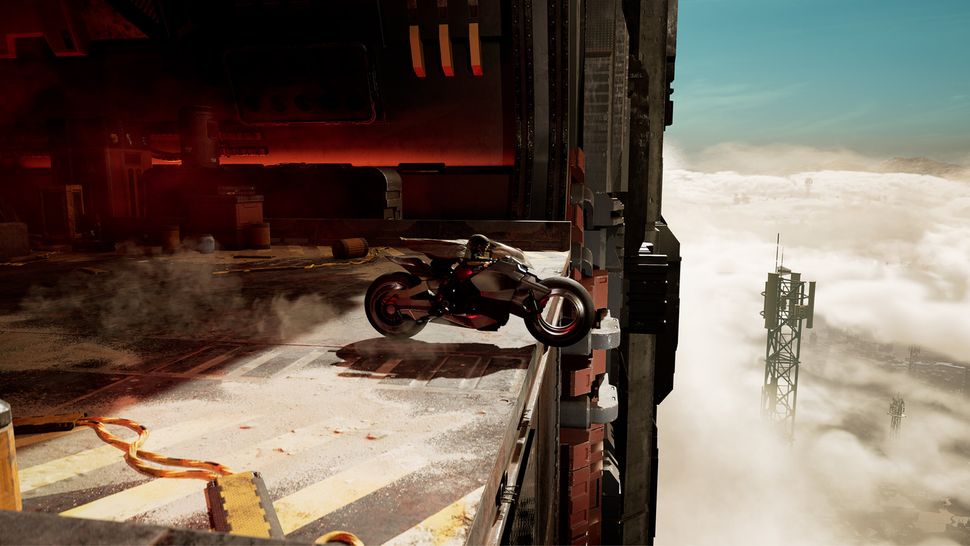 Developer: One More Level
Publisher: 505 Games
Release date: 2023
Developer One More Level struck gold in 2020 with Ghostrunner, a hardcore action game which mixed lighting-fast gun-and-swordplay to great effect. 505 Games has announced that a sequel is in development and set to release before the end of 2023, with this return to an expanded cyberpunk megastructure set to deliver new challenges, expanded combat, and punishing new environments to navigate. With One More Level looking to leverage the power of PS5, expect this one to be a bit of a stunner too.
Phantom Blade 0
Developer: Cruel Man Studio
Publisher: S-Game
Release date: TBC
If you're a fan of samurai swashbuckling and moody feudal Japan as a setting, Phantom Blade 0 seems to be promising us both. The third person action title is yet to have a confirmed release date, but from what we've seen at the PlayStation Showcase 2023, your character has "66 days to live". What will he do with it? "Get my heart back," he responds. We don't know much else just yet, but its brooding color scheme and fast-paced melee combat seem like a dynamic blend of Gungrave GORE aesthetics with Ghost of Tsushima action, and we're already here for it.
Sword of the Sea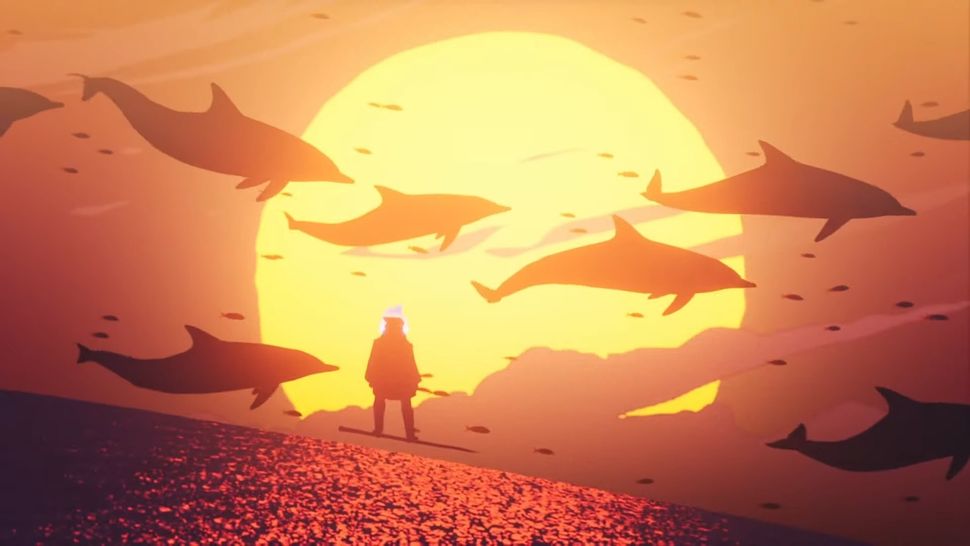 Developer: Giant Squid
Publisher: TBC
Release date: TBC
Ever wondered whether Journey would be massively improved with a sword? Well, that's what Sword of the Sea looks to be offering. Developed alongside former Thatgamecompany artist, who helped shape the iconic look of indies like Flow, Flower, and Journey, this beautiful indie looks set to put a focus on exploration and free-flowing navigation, with your armament used not only for defense but hyperkinetic sand-surfing too. Sword of the Sea honestly looks like a real delight, and one we can't wait to see more of.
The Talos Principle 2
Developer: Croteam
Publisher: Devolver Digital
Release date: 2023
It's been almost a decade, but developer Croteam is finally returning to the beloved universe of The Talos Principle. This sequel is looking every bit the sequel worth waiting for though, with its debut trailer going heavy on questions of the philosophical science fiction kid. Naturally, the devil will be in the detail for The Talos Principle 2, and we're hoping to see more challenging first-person puzzles to solve and more expansive environments to explore. We'll know more soon enough, as the game is set to launch later this year for PS5.
Foamstars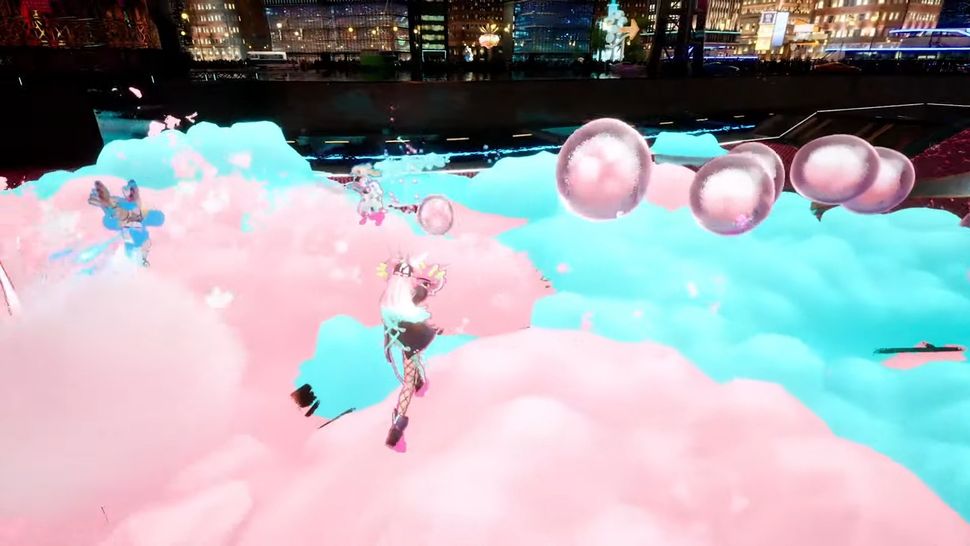 Developer: In-house
Publisher: Square Enix
Release date: TBC
Imagine Splatoon, but instead of ink-slinging squids, you're using bubble blasters. That seems to be the aim of the game in Square Enix's upcoming Foamstars. From the trailer shown during the PlayStation Showcase 2023, it looks like we'll be choosing from a colorful cast of anime-style characters to lay waste to your opponent in a shooter game with a discernibly sweet edge. No official release date has been announced yet, but this is one to keep an eye on for fans of family-friendly fun that may well include co-op or multiplayer functionality by the looks of it.
Metal Gear Solid 3: Snake Eater Remake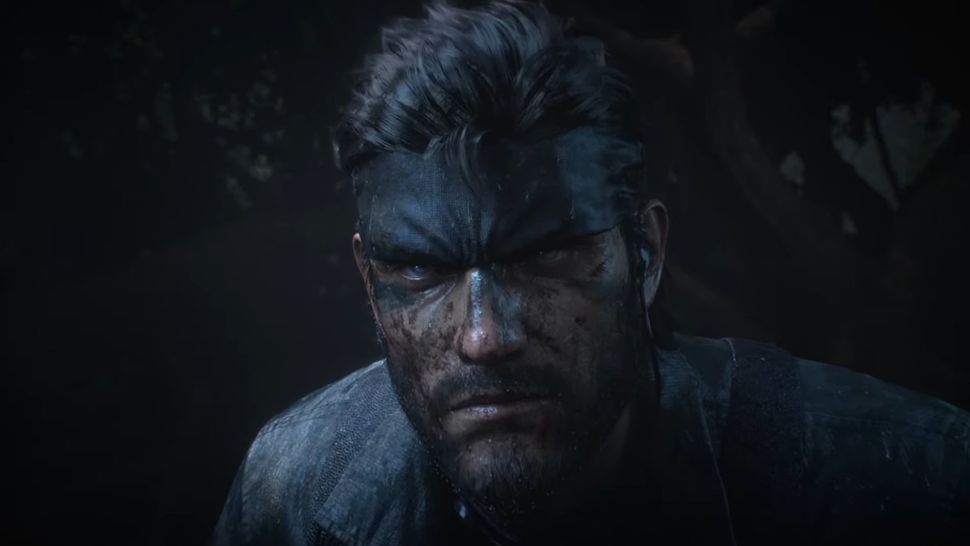 Developer: In-house
Publisher: Konami
Release date: TBC
It's been almost 20 years since the release of Metal Gear Solid 3: Snake Eater, and its legend has only spiraled out of control in that time. Thankfully, Konami is working to introduce one of the best PS2 games to a whole new generation of players, with a Metal Gear Solid 3 remake for PS5. While we're yet to get any concrete details on the expected changes, or a look at any real-time gameplay, we are keen to see what steps Konami will take to modernize this exceptionally important (and incredibly strange) stealth-action game.
Dragon's Dogma 2
Developer: In-House
Publisher: Capcom
Release date: TBC
It's been a long time coming, but we finally got a taste of Dragon's Dogma 2 at the PlayStation Showcase 2023. It's been more than a decade since Capcom graced us with the first Dragon's Dogma, a dark fantasy RPG adventure set in the world of Gransys. The fantastical realm seems to have only evolved since then, but we're still playing as the fabled Arisen warrior as seen in both the original and 2013's Dragon's Dogma: Dark Arisen expansion. If you're waiting with bated breath for news on The Witcher 4, Dragon's Dogma 2 seems worth keeping an eye on. And yes, the dragon's look incredible.
Marathon
Developer: Bungie
Publisher: SIE
Release date: TBC
A classic shooter is getting more than a fresh lick of paint in Bungie's high-octane remake of Marathon. The announcement trailer seen during the PlayStation Showcase 2023 is peppered with nods to the arcade stylings of the 1994 original, this time in sleek, hyper-pigmented 4K graphics to introduce Marathon to a new generation. It's good to see Bungie giving some love to other IPs aside from Destiny 2 and Halo, even without a confirmed release date, and it's safe to say the trailer has whet our appetites for what lies ahead.
Everywhere
Developer: Build a Rocket Boy
Publisher: Build a Rocket Boy
Release date: TBC 2023
Everywhere is the new upcoming "multi-world" game first revealed at Gamescom Opening Night Live. Developed by Build a Rocket Boy with former Rockstar president Leslie Benzie on the project, we got a very early look at the project, which, according to the official site, "seamlessly blends gameplay, adventure, creativity and discovery in an all-new multi-world gaming experience", that's claims to redefine "how players connect with one another and with the digital world around them." Since the initial reveal was shrouded in mystery, no platforms were announced, but we assume it's set to come to PS5.
Disney Dreamlight Valley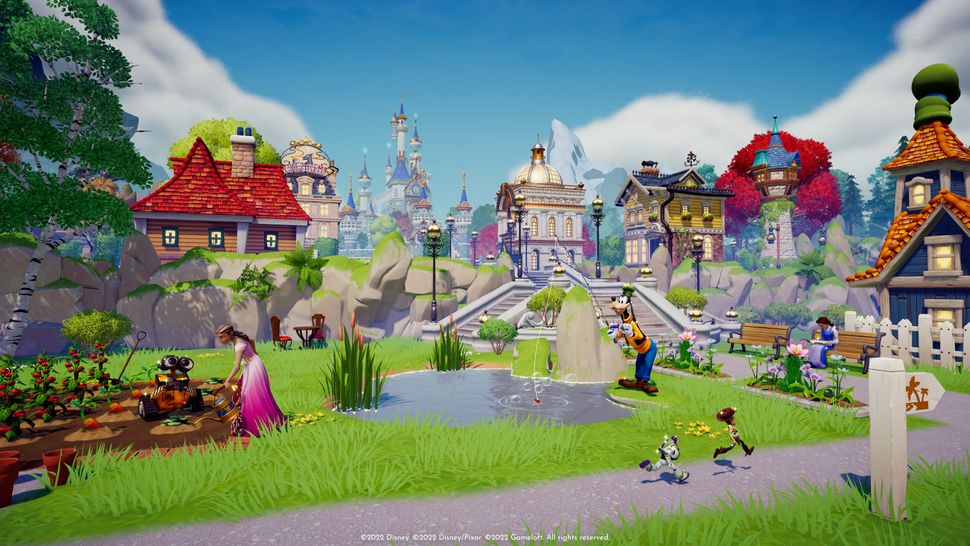 Developer: Gameloft
Publisher: Gameloft
Release date: TBC 2023 (Early Access Beta September 6, 2022)
Disney Dreamlight Valley is set to let us live our best Disney life as we live alongside and help a host of different characters from Disney and Pixar. With some Animal Crossing vibes to it, you'll be able to do various activities such as fishing, discover stories, explore, take on quests, and unlock new areas as you try to help the residents who have been affected by what's known as the 'Forgetting'. The life sim adventure is set to launch in full as a free-to-play experience sometime in 2023, with an early access beta set to go live in September for those who purchase the Founders Pack. Read our Disney Dreamlight Valley review now that the game is out in early access.
Avatar: Frontiers of Pandora
Developer: Massive Entertainment
Publisher: Ubisoft
Release date: TBC 2023
After years of silence, we now have a name, a trailer, and a vague release date for Ubisoft's Avatar title. Avatar: Frontiers of Pandora is coming sometime in 2023 and is a standalone story from any of the movies. This first-person, action-adventure sees you play as a Na'vi and journey across the Western Frontier, which is a part of Pandora not seen before. You'll have to use your surroundings and try to survive against the onslaught of RDA forces.
Flintlock: The Siege of Dawn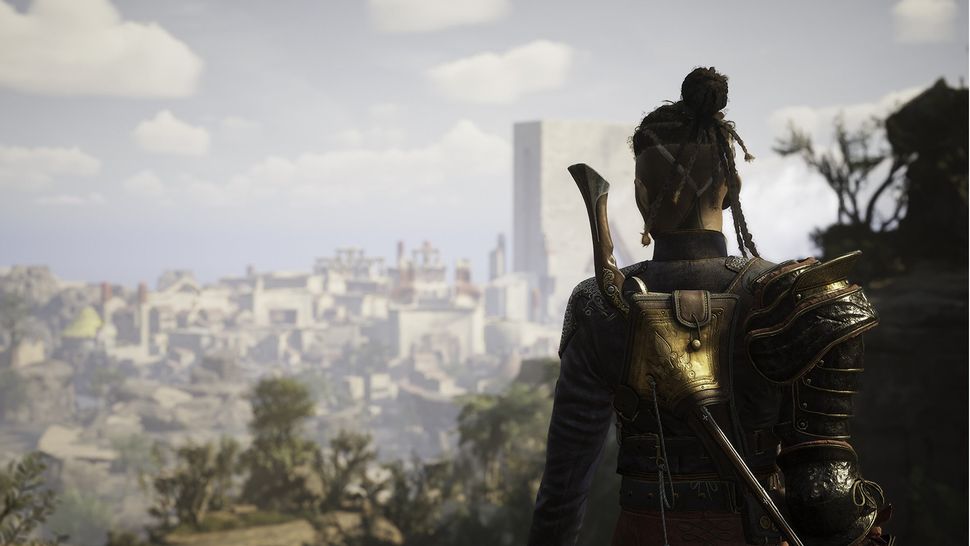 Developer: A44
Publisher: Kepler
Release date: Early 2023
An open-world action role-player, Flintlock is being made by Ashen developer A44. Blending up close and personal melee axe play and firearms at range, this third person adventure looked stunning during its gameplay showcase at E3 2022, and we can't wait to see more between now and its tentative "early 2023" release date. Starring protagonist Nor and her companion, Enki, the pair are said to "embark on an epic journey of vengeance, gunpowder, and magic in humanity's last stand." Sound good? We think so too.
Layers of Fears
Developer: Bloober Team
Publisher: Aspyr
Release date: TBC 2023
Settle in for the evening and prepare for another country retreat in the Layers of Fear universe. Layers of Fears (that's plural) is an updated and enhanced version of Bloober Team's OG horror venture from 2016, Layers of Fear, that folds in its 'Inheritance' DLC and the original's indirect sequel, Layers of Fear 2. Built in Unreal Engine 5, the old Shining-esque mansion is more terrifying than you remember, but houses a similar number of melting paintings and mind-bending haunted hallways. Said to expand on the original game's story, expect even more psychedelic, toe-curling horror when Layers of Fears lands at some point in 2023.
Pragmata
Developer: Capcom
Publisher: Capcom
Release date: TBC 2023
Capcom revealed a mysterious new game called Pragmata that leaves more questions than it answers, but certainly piqued a lot of interest when it was added to the upcoming PS5 games list. Described as a "thought-provoking game", the trailer shows someone in what looks like a space suit in a futuristic setting, where they encounter a young girl and holo-cat. While it won't be coming until 2023, we're certainly eager to learn more about this rather enigmatic adventure.
Skull and Bones
Developer: Ubisoft Singapore
Publisher: Ubisoft
Release date: TBC 2023
What does Black Flag look like without Assassin's Creed? It's a great question, and something Ubisoft Singapore will be answering this November when Skull and Bones finally releases into open waters. This tactical action game has been in development for almost a decade, originally surfacing because of how well the sailing elements of Assassin's Creed: Black Flag were received. What exists now is an open world adventure where you'll captain a fully customizable pirate ship, battling it out with other players across the Indian Ocean.
Little Devil Inside
Developer: Neostream Interactive
Release date: TBC 2023
Little Devil Inside first began life on Kickstarter back in 2015. Fast forward five years later and we see a debut trailer during the PS5 reveal stream with the news that it will be a timed exclusive. As an RPG with survival elements, Little Devil inside is set in the "Victorian-like" era in a semi-open world. The trailer showed off a whole host of monsters and also gave us brief glimpses of some of the combat elements and features. It was easily one of the biggest surprises of the recent showcase.
Forever Skies
Developer: Far From Home
Publisher: Far From Home
Release date: TBC 2023
New studio Far From Home is coming swinging out of the gates with an ambitious project that depicts a world devastated by climate change after humanity's inaction. Forever Skies sees the player descend into a now environmentally-hostile Earth inside an advanced zeppelin. There will be light combat, but it's mostly about surviving through resource management, crafting, and puzzle-solving. The aircraft itself will also be key to your survival and could hold the answer to repairing the ecological damage done to Earth. The studio is made up of developers from Techland (Dying Light, Dead Island), The Farm 51 (Chernobylite), Bloober Team (Layers of Fear, Blair Witch), and Larian Studios (Divinity: Original Sin, Baldur's Gate 3), so plenty of reputable talent is on board, making Forever Skies even more enticing.
Warhammer 40,000: Space Marine 2
Developer: Saber Interactive
Publisher: Focus Entertainment
Release date: TBC 2023
It's time to become a Space Marine in this return of the cult-classic series, in development at Saber Interactive (best known for World War Z). It's a third-person adventure that'll see you wield deadly abilities and weaponry to take down the Tyranid hordes as you work to protect humanity. It looks intense, as you'd hope.
Lords of the Fallen
Developer: Hexworks
Publisher: CI Games
Release date: TBC 2023
The 2014 title, Lords of the Fallen, is getting a reboot and it looks pretty epic. It's not just the same game but prettier, developer Hexworks is wiping the slate clean and creating a new dark-fantasy action-RPG under the same name. It takes place over a thousand years after the first game in the series, where you'll go on an adventure across the realms of the living and the dead. The two worlds are connected, and each offers its own quests, characters, and more.
Banishers: Ghosts of New Eden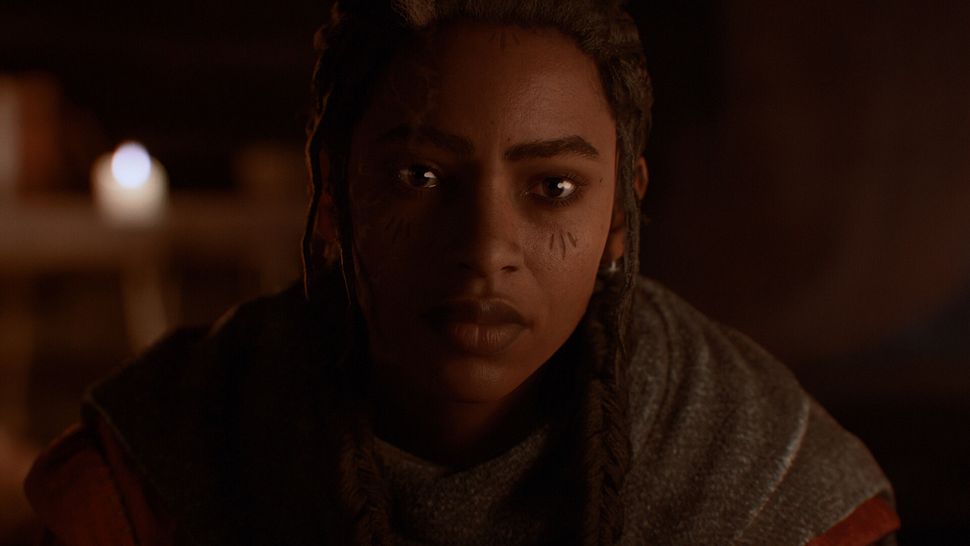 Developer: DONTNOD Entertainment
Publisher: Focus Entertainment
Release date: TBC 2023
Banishers: Ghosts of New Eden is the new title from Dontnod Entertainment (of Life is Strange fame), and it's quite different tonally from what we've had from the team before. You'll be hunting ghosts as a pair of lovers in New Eden in 1965 known as Antea and Red. However, when Antea becomes one of the spirits after being fatally wounded by it, they need to find a way to set her free.
Under the Waves
Developer: Parallel Studios
Publisher: Quantic Dreams
Release date: TBC 2023
Under the Waves from developer Parallel Studios and Quantic Dream is set to take us to the depths of the North Sea in a alternate "techno-futurisitc" 1970s. As a narrative-driven adventure, Under the Waves follows the story of a diver called Stan who is said to be struggling with a loss. The isolating setting of the deep sea is also housing many mysteries and you make your way through a journey of loss and love.
2024
Rise of the Ronin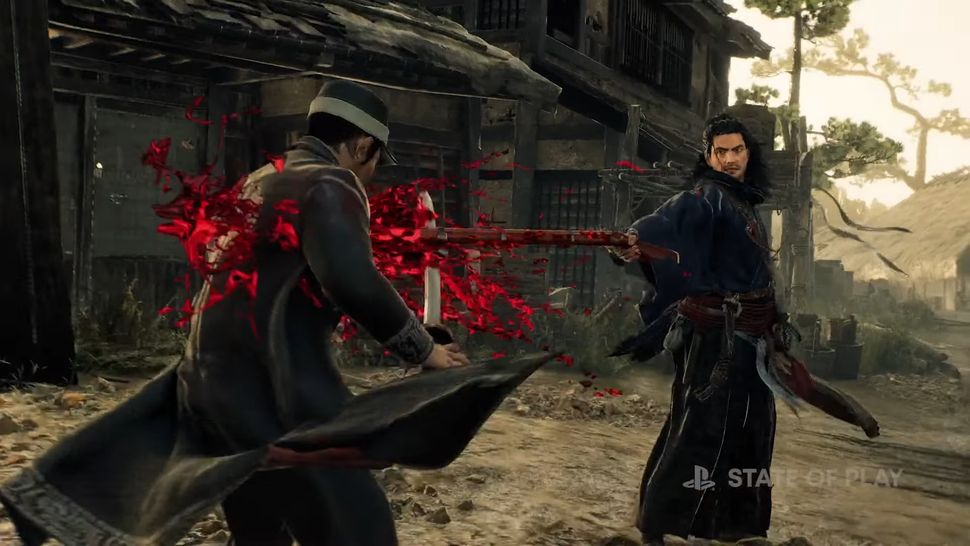 Developer: Team Ninja
Publisher: Koei Tecmo
Release date: 2024
Rise of the Ronin is an all-new PS5 exclusive being developed by Team Ninja. Rise of the Ronin is a combat focused open-world action RPG which takes place in late 19th century Japan – during a period of great change known as "Bakumatsu". The game looks fantastic already, and that's even with it not launching until 2024. Team Ninja is one of the masters of creating samurai and ninja action games, so this will be one that's worth watching.
Suicide Squad: Kill the Justice League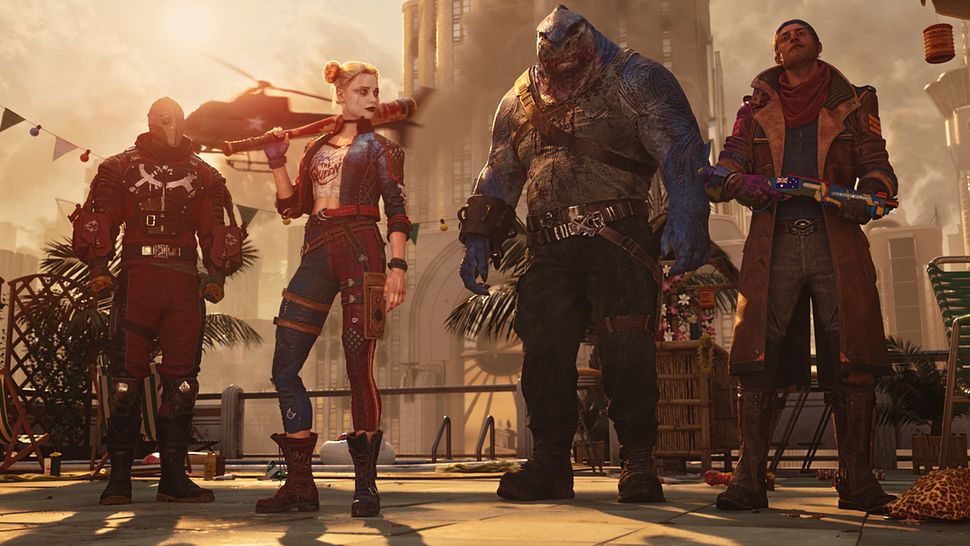 Developer: Rocksteady
Publisher: Warner Bros
Release date: February 2024
Rocksteady is continuing its work on the Batman: Arkham series but taking a detour into Suicide Squad territory. Suicide Squad: Kill the Justice League is a brand new sotry, with 1-4 player co-op, an evil Superman, and four playable characters. These take the form of Harley Quinn, Deadshot, Captain Boomerang, and King Shark, all of which come with their own unique weapons, and the option to switch between them at any time.
Towers of Aghasba
Developer: Dreamlit Games
Publisher: TBC
Release date: 2024
If paragliding around Hyrule is your favorite part of Zelda: Tears of the Kingdom, Towers of Aghasba is one to watch out for. We first caught wind of the fantasy adventure title almost five years ago, so it's a relief to hear that it's finally slated to launch in 2024. The game sees the player traversing a strange alien planet from the skies, battling bizarre monsters and creatures while coasting above what looks to be an expansive open world.
Neva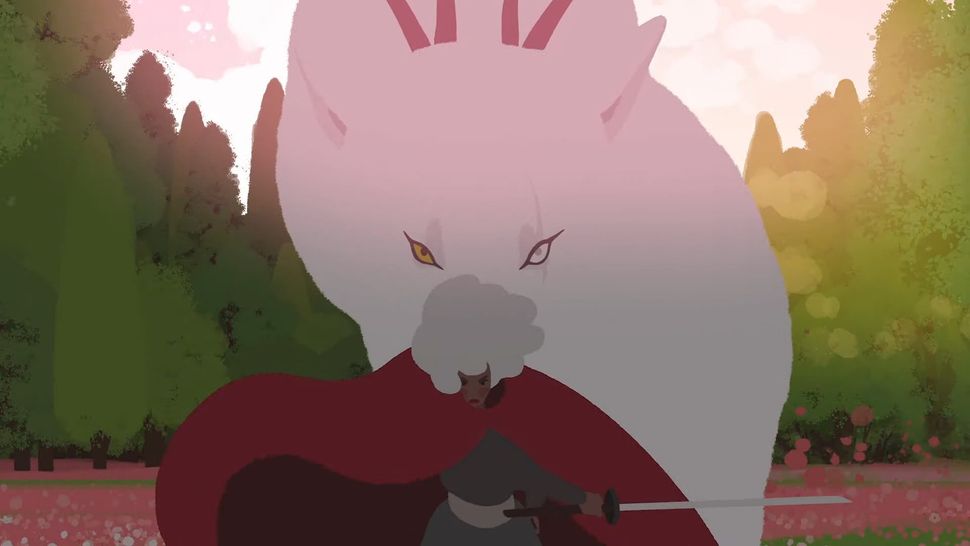 Developer: Nomada Studio
Publisher: TBC
Release date: 2024
Little is known about Neva at the moment, save for what we saw at the PlayStation Showcase 2023, but its stunning 2D landscapes speak to a fantastical world where man and wolf live in harmony. From the creators of Gris, it looks like a narrative driven adventure that focuses on atmosphere, storytelling, and creating a unique world for the player to immerse themselves in. Gris was unique for its wordless gameplay, so who knows what Nomada Studios has in store for us when Neva launches in 2024?
TBC
Assassin's Creed Red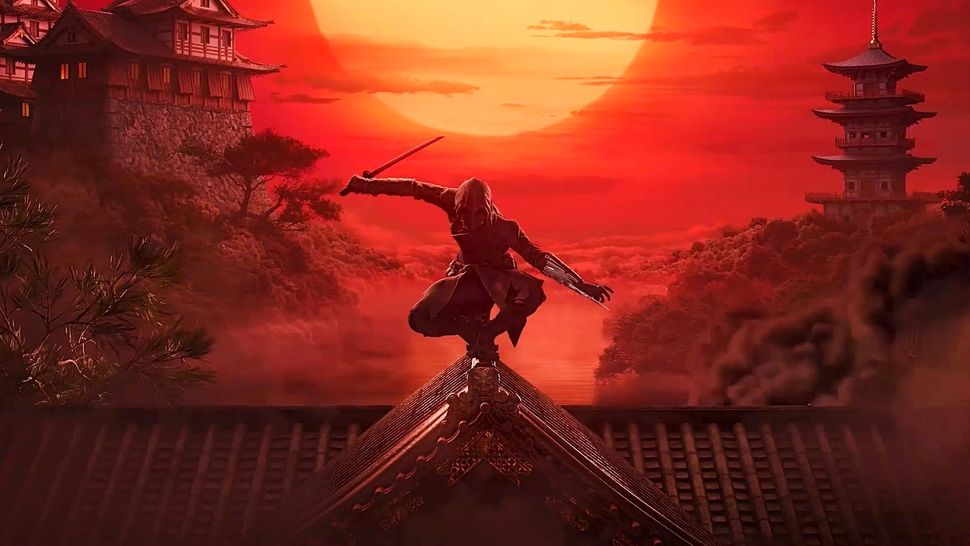 Developer: Ubisoft Quebec
Publisher: Ubisoft
Release date: TBC
If there's any one thing the Assassin's Creed fan base can agree on, it's that a game set in feudal Japan is long overdue. That's why Assassin's Creed Codename Red has gotten the world so excited, with this new flagship entry to the series from Assassin's Creed Odyssey developer Ubisoft Quebec set to let us live out a shinobi fantasy. Assassin's Creed Red is thought to be in early development, so there's a good chance we won't see this one until 2024 at the earliest.
Assassin's Creed Hexe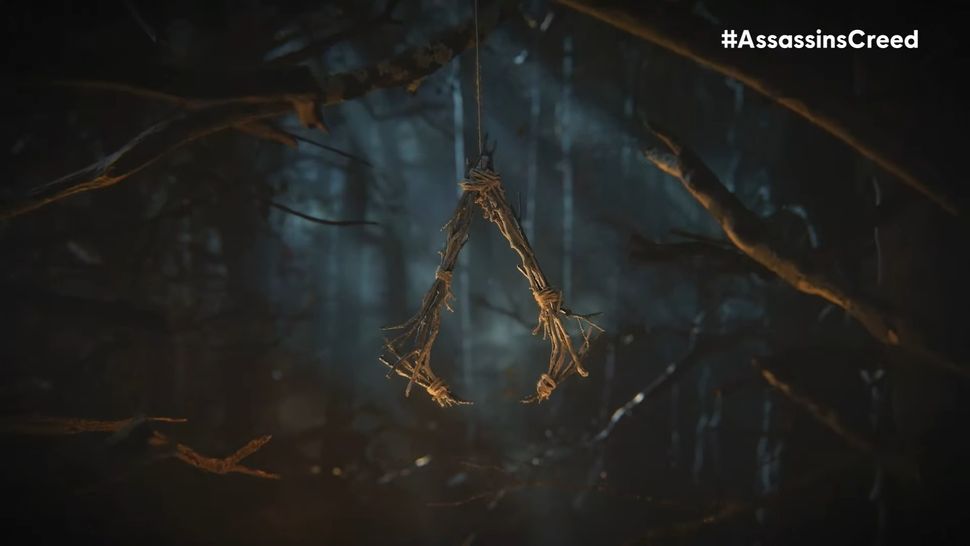 Developer: Ubisoft Montreal
Publisher: Ubisoft
Release date: TBC
Ubisoft Montreal – the birthplace of Assassin's Creed – is working on a very different type of entry to the series. Following the release of Assassin's Creed Valhalla in 2020, the studio has been quietly working on Assassin's Creed Codename Hexe under the leadership of Watch Dogs Legion's creative director Clint Hocking. While it's thought to be in early development, an early tease suggests a far darker setting that could revolve around Europe's bloody 16th century witch trials. Sadly, there's a good chance we'll be waiting until 2024 and beyond for this one.
Assassin's Creed Infinity
Developer: Ubisoft Montreal, Ubisoft Quebec
Publisher: Ubisoft
Release date: TBC
Assassin's Creed Infinity remains one of the most mysterious projects in development at Ubisoft. This cross-studio collaboration sees Ubisoft Montreal (Assassin's Creed Valhalla) and Ubisoft Quebec (Assassin's Creed Odyssey) working more closely to shape and define the future of this long-running series. While details are light on the ground, it's expected that Assassin's Creed Infinity will act as an interactive hub, connecting players and future AC experiences – like Codename Red and Codename Hexe – into one seamless, evolving platform. Whatever it is, we can't wait to see more.
Dune Awakening
Developer: Funcom
Publisher: Funcom
Release date: TBC
Funcom is bringing us a new survival open-world MMO set in a vast landscapes of the classic sci-fi setting Arrakis. First shown off during Gamescom Opening Night Live 2022, Dune: Awakening is said to blend the survival game genre with a multiplayer experience as you try to live in the harsh landcapes of the planet. You'll be building shelters to weather sandstorms, look after you stillsuit and try to brave the deep desertland. It'll be interesting to see how the famous setting serves as a home for an MMO experience.
Marvel's Wolverine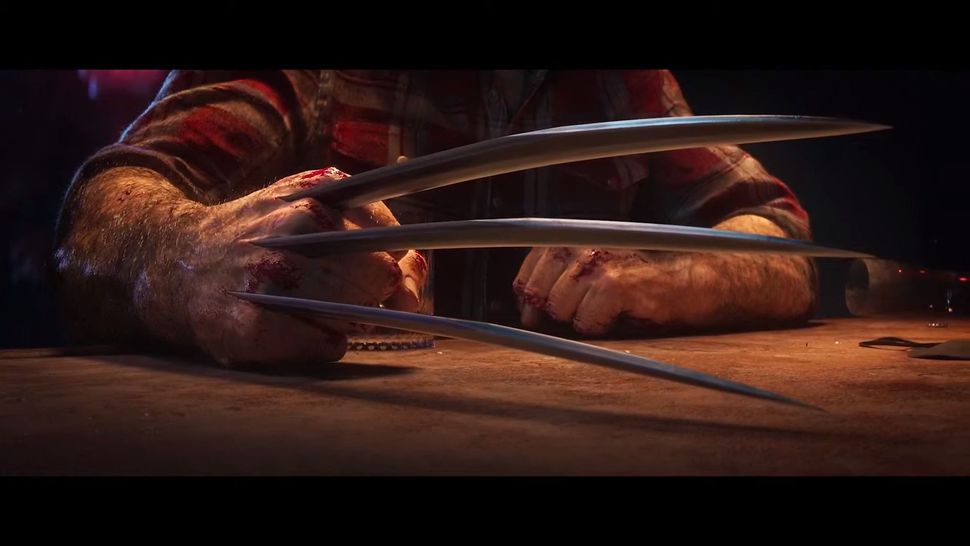 Developer: Insomniac
Publisher: Sony Interactive Entertainment
Release date: TBC
Undoubtedly one of the biggest surprises of the PlayStation September 2021 showcase came in the shape of those famous adamantium claws belonging to none other than Wolverine. Yes, a new standalone Marvel's Wolverine game is currently in early development. While we're light on details for the moment, we do know Brian Horton is Wolverine's creative director and Cameron Christian is game director. Horton was creative director on Spider-Man Miles Morales and has also worked on games such as Tomb Raider and Rise of the Tomb Raider. Christian previously worked on Spider-Man and Spider-Man Miles Morales, as well as other titles such as Sunset Overdrive. Insomniac revealed its goal is to "respect the DNA of what makes the character so popular, but also try to make it feel fresh" and reflect the studio's spirit.
Star Wars: Knights of the Old Republic Remake
Developer: Aspyr
Publisher: Sony Interactive Entertainment and Lucasfilms Games
Release date: TBC
After many rumors began to circulate, the latest Sony showcase confirmed that a remaster of BioWare's beloved Star Wars: Knights of the Old Republic is on the way and it's coming to PS5. Aspyr and Sony Interactive Entertainment are working with Lucasfilm Games to rebuild the classic adventure, which promises to bring KOTOR to a new generation with "modern tech, features, visuals, and more, while maintaining the integrity of the story and characters" so many have come to love.
Indiana Jones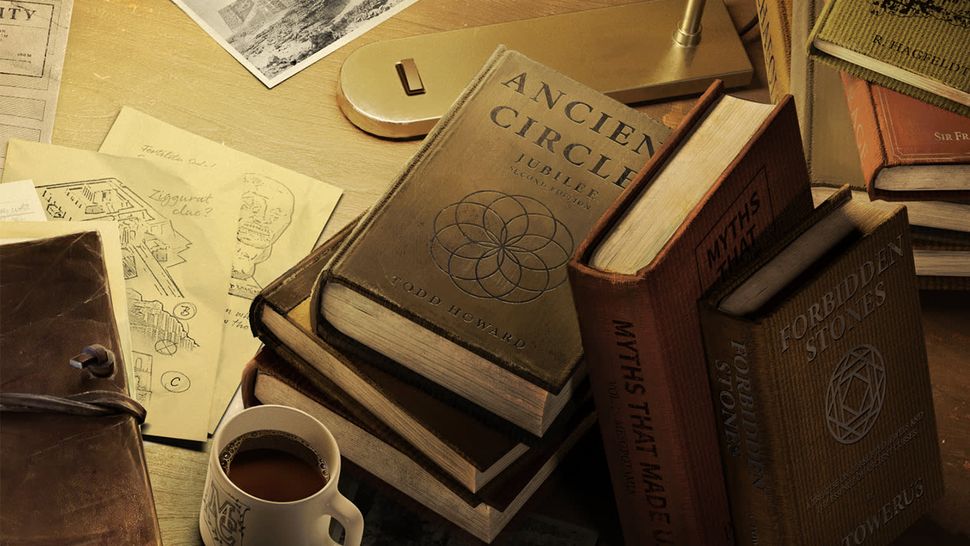 Developer: MachineGames
Publisher: Lucasfilm Games / Bethesda
Release date: TBC
Bethesda studio MachineGames is working on a brand new Indiana Jones game, in conjunction with the newly established Lucasfilm Games. All we've had so far is a tiny teaser trailer, which is more matte painting than gameplay footage. But, from it, we've deduced that it's probably set in Rome in 1937, which would place the game after Raiders of the Lost Ark and the Temple of Doom, and yet before The Last Crusade. It seems to involve ancient stone circles and standing stones, and potentially even a lost race of giant cyclops. Bethesda says we'll be waiting a while for more info though - including 100% confirmation of whether it is on PS5, seeing as it's a Bethesda game.
Vampire: The Masquerade – Bloodlines 2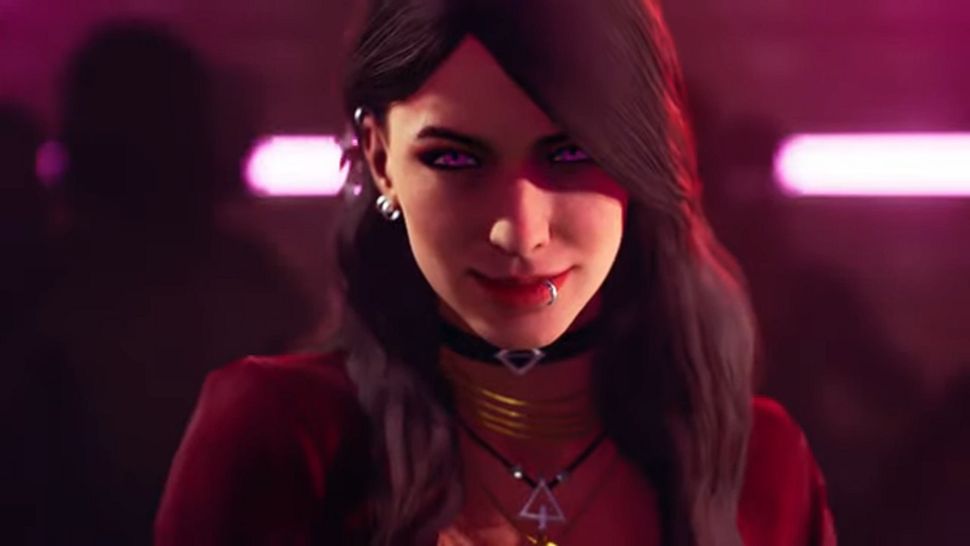 Developer: Hardsuit Labs
Publisher: Paradox Interactive
Release date: TBC
Looking for a game with a bit of extra bite? Vampire: The Masquerade - Bloodlines 2 puts you in the seedy underbelly of Seattle, which should suit you just fine as a vampire ready to test out your new fangs. Turned as an act of vampire terrorism during the 'Mass Embrace', you'll soon get caught up in vampire faction politics, where you're still just trying to deal with your new way of life. This is an RPG at its core too, filled with player choices, a strong narrative, and branching dialogue options too.
Ubisoft's open-world Star Wars game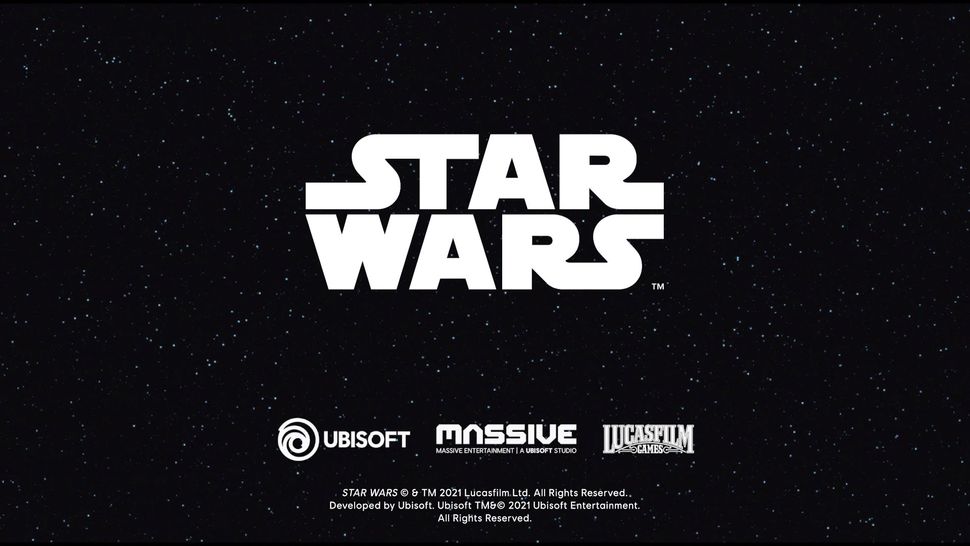 Developer: Massive Entertainment
Publisher: Ubisoft / Lucasfilm Games
Release date: TBC
Another fresh title coming out of the new Lucasfilm Games, this is an open-world Star Wars title from Ubisoft's Massive Entertainment. We don't know much about the Ubisoft Star Wars game yet, as it's clearly in very early stages of development, but it will run on Massive's custom Snowdrop Engine. We're expecting it to be a photorealistic action-adventure with sprinklings of RPG elements, a la The Division, but obviously set in Star Wars lore. No platforms have officially been confirmed, but expect it to be released on PS5 whenever it does arrive.
Project 007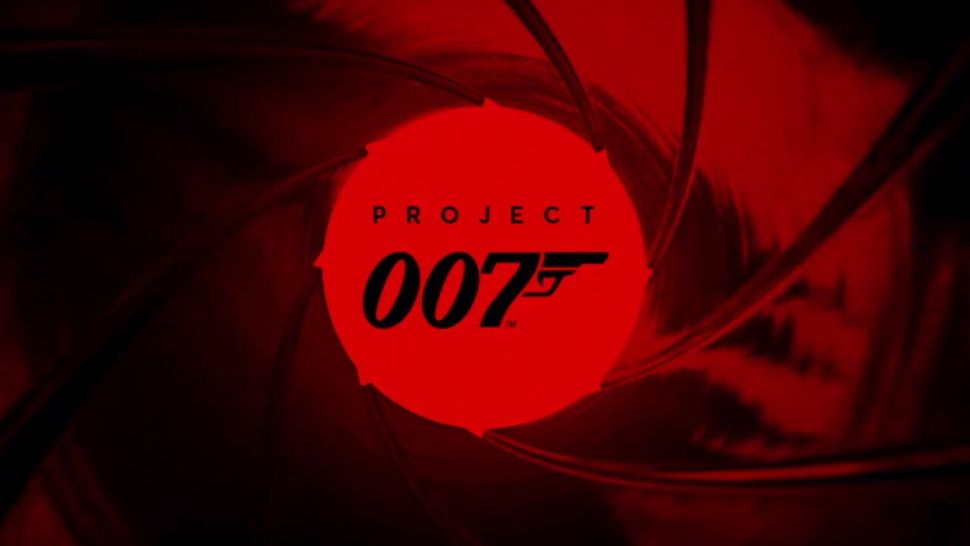 Developer: IO Interactive
Publisher: IO Interactive
Release date: TBC
IO Interactive is gearing up to tell the origin story for James Bond in a brand new game currently titled Project 007. Although details are scarce, and an official name is yet to be revealed, what we do know is that it's going to be an entirely original James Bond story - so not tied to the novels or films. Hakan Abrak, CEO of IO says that it is "the most ambitious game in the history of our studio". Exciting times ahead.
Elder Scrolls 6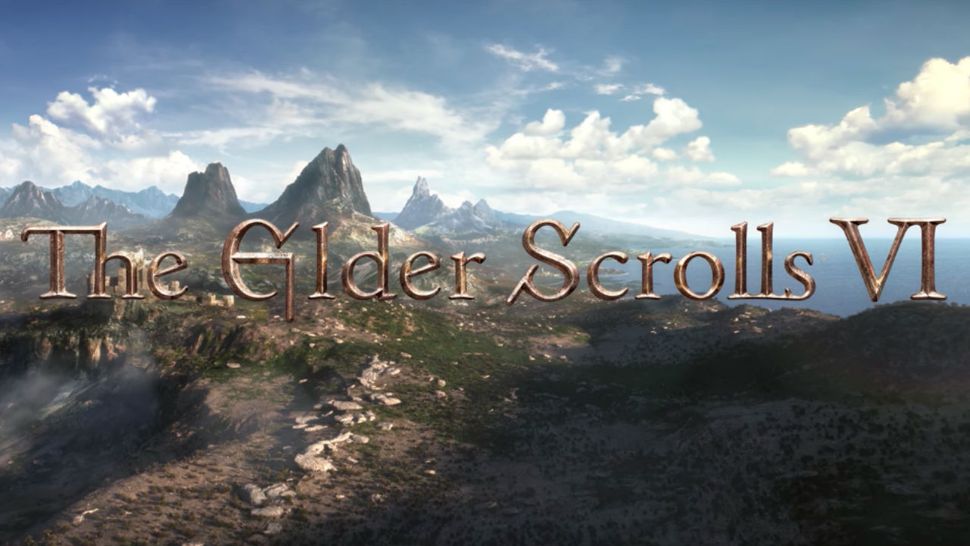 Developer: Bethesda Game Studios
Publisher: Bethesda
Release date: TBC
Ah, the Elder Scrolls 6. The 37-second trailer that blew the world's mind at E3 2018. The game that we know nothing about beyond this same trailer, that is in development somewhere within Bethesda Game Studios along with Starfield. Because it is so far away from release, you can bet your bottom coin that it's going to appear - at some point - on the PS5 (although hopefully not whatever the PS6 could be).
Dragon Age: Dreadwolf
Developer: BioWare
Publisher: EA
Release date: TBC
Although technically no platforms have been announced for Dragon Age 4 - or Dragon Age: Dreadwolf as it's officially called - at this point it would seem odd not to think of it as an upcoming PS5 game. We may not have a release date yet, but at least we know that Solas and co are making a return at some point in the future. What we have seen is some glorious concept art, and the confirmation that it will continue on from where Dragon Age: Inquisition left off.
New Mass Effect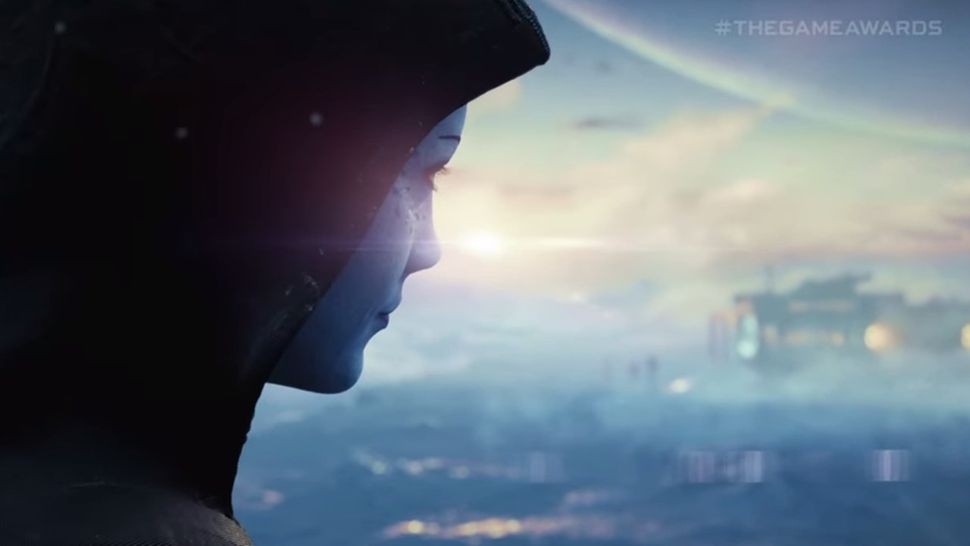 Developer: BioWare
Publisher: EA
Release date: TBC
It might be quite a way off release, but that isn't going to stop us being ridiculously overexcited for a brand new Mass Effect game - aka Mass Effect 5. Seemingly picking up after the events of Mass Effect 3, we'll be seeing some old faces return and some plot lines picked back up. Of course, the big question of whether Shepard will return remains, but we're ready for everything.
Quantum Error
Developer: TeamKill Media
Publisher: TeamKill Media
Release date: TBC
A multiple Future Games Show alum, Quantum Error is an upcoming next-gen sci-fi horror shooter coming to PS5 at an undisclosed date. With shades of Half-Life, Doom, and Dead Space, you'll control a skilled fireman from a first-person perspective as you hack at and blast away deep space mutants. Watching the recent 4K PS5 trailer from the Future Games Show, you'd never believe a team of just four developers is working on Quantum Error.
Tekken 8
Developer: In-house
Publisher: Bandai Namco
Release date: TBC
Bandai Namco games is hard at work on Tekken 8. It's been seven long years since the release of Tekken 7, so a sequel is long overdue. While the developer wasn't ready to share a release date, it did reveal the game with footage rendered in-engine – showcasing our first look at the returning story mode. Tekken 8 is looking great, though we do hope we won't be waiting years to play this upcoming PS5 game.
Judas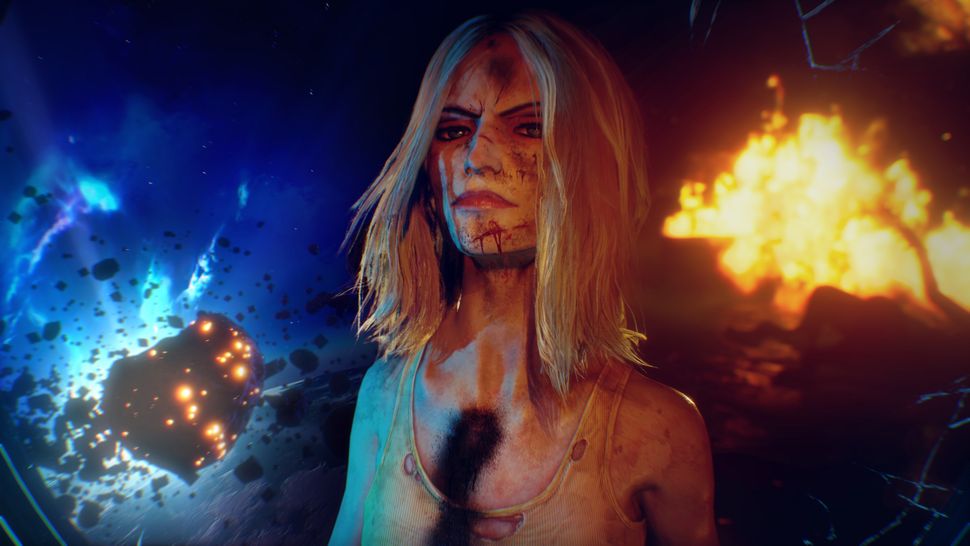 Developer: Ghost Story Games
Publisher: Ghost Story Games
Release date: TBC
BioShock creator Ken Levine has finally revealed his new project - Judas. With seriously strong BioShock vibes, Judas is a single-player narrative title where you must try to escape a disintegrating starship. You must survive by either making or breaking alliances with the other people on the ship, your so-called worst enemies. You're playing as the titular Judas, who is described as "mysterious and troubled", and seemingly has powers in her left hand that she can switch out - again very Bioshock in space vibes all round.
Death Stranding 2
Developer: Kojima Productions
Publisher: Sony Entertainment
Release date: TBC
Kojima Productions is back with Death Stranding 2, and although Kojima is claiming that it's just a working title for now, it is a sequel to the 2019 title. The teaser trailer shown at the Game Awards 2022 featured Fragile protecting what we assume to be a toddler version of BB, a greying Sam Porter Bridges, and a ship that looked very much like the Metal Gear Rex. Concrete details right now are scarce, but we do know that the cast currently includes Norman Reedus, Léa Seydoux, Elle Fanning, Shioli Kutsuna, and Troy Baker.
Hellboy: Web of Wyrd
Developer: Upstream Arcade
Publisher: Good Shepherd Entertainment
Release date: TBC
Hellboy: Web of Wyrd looks insanely cool. This new roguelite action-adventure has been created in partnership with Dark Horse Comics and creator Mike Mignola and you can absolutely tell. It's an original story too, with Lance Reddick voicing Hellboy himself, which will take us on a series of adventures all tied to the legacy of the Butterfly House. The combat is at the core, and it's all about heavy-weight melee attacks combined with the range of Hellboy's arsenal.
Remnant 2
Developer: Gunfire Games
Publisher: Gearbox Publishing
Release date: TBC
Remnant 2, as you might have guessed, is the sequel to Remnant: From the Ashes, and this time you can play solo or co-op with two other friends to fight the weird, rather horrible creatures and god-like bosses. You need to stop an evil from destroying not just the world, but reality itself. It has branching questlines, augments, crafting and loot reward systems so it sounds like there will be plenty of room for customization and replayability.