When it comes to the best sports games, they typically can be placed in one of two different characters. The restored classic Fight Night Champion and the game sitting at number one on the list below are what one might consider one-off marvels. Beyond that, there are the annual updates to storied franchises that exceed expectations in some shape or form.
There's plenty of both to be found here, as we round up the best sports games you can play in 2023. Keep reading to see what we've chosen to round of the best of the best!
Best sports games
10. NHL 23
A curious one to kick off. Or should that be, er, puck off? Anyway, NHL 23 sneaks onto our list ahead of NBA 2K23 for one specific reason: the introduction of female players to Ultimate Team. It's done pretty cleverly, with women's stars awarded cards that hold their own against male counterparts. You have to think this is a testbed for EA Sports FC, with the possibility of Beth Mead and Ella Toone lining up alongside Harry Kane and Declan Rice.
Not interested in 'HUT'? There's plenty else ice-based fun to be had, with a great eye for detail – such as an away team player being booed for the rest of the game after injuring a home favorite.
9. Football Manager 2023
FM no longer receives the love of its Championship Manager pinnacle, which made Tonton Zola Moukoko and Cherno Samba famous despite modest professional achievements. It's still a solid purchase, mind, tasking you with controlling every aspect of a club from anywhere in the globe – even Gibraltar is coming this year, in a post-release update.
Also new for 2023 are licensed European competitions, a detailed 'supporter confidence' system, and cleverer AI opponents. Managers are more conservative if your side is in form, but extra aggressive when behind late on – meaning that you need to ponder personal adjustments, rather than rely on the meta.
8. Fight Night Champion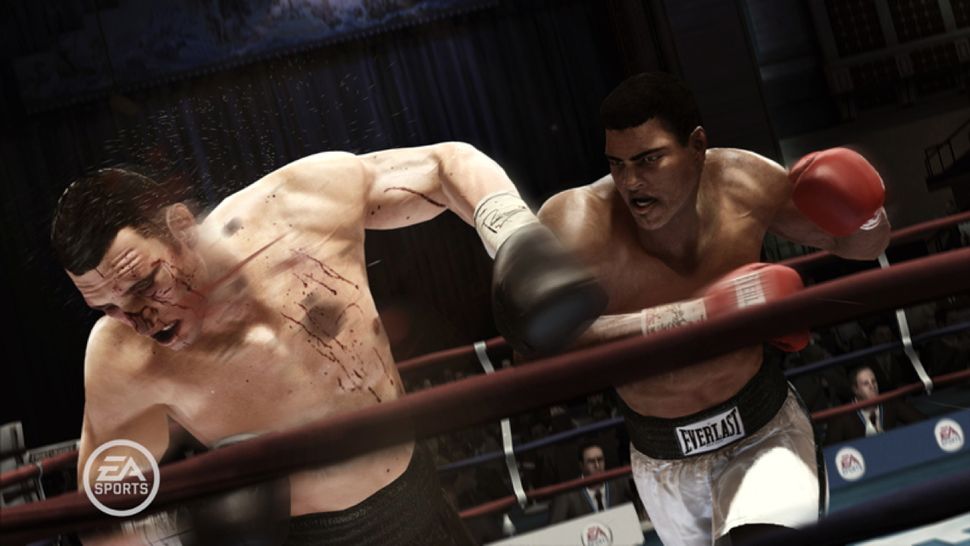 Available on Xbox Series X thanks to Microsoft's backwards compatibility program, Fight Night Champion is the perfect recreation of the sweet science. In one corner, EA marries its usual superb treatment of fringe sports with precision controls and graphics that still, today, are liable to stop you in your tracks. In the other, Fight Night Champion's Champion Mode. Heralding a wave of fully-fledged narratives that punctuated sports games for the next decade, Andre Bishop's story has never been bettered.
But Fight Night is nothing without its bell-to-bell gameplay. Happily, the bruising action still packs a punch, and rising through the ranks from punching bag to prizefighter in the game's Legacy Mode remains compelling. It's a total package that ensures the Fight Night series, despite remaining in limbo, is never truly out for the count.
7. WWE 2K22
Yep, this is a shock of Hurricane-Helms-pinning-Dwayne-Johnson proportions. But WWE 2K22's placing here is absolutely merited. We gave it 3.5 stars on review, thoroughly enjoying the gameplay but aggrieved by a few flaws such as brainless tag-team AI. But later patches addressed that issue and delivered free content such as the NXT 2.0 Arena and revised character models for Nikki Cross and Dominik Dijakovic.
DLC additions also perfectly mixed the classic (Yokozuna, Rob van Dam), contemporary (Omos, Doudrop) and celebrity (Logan Paul, Machine Gun Kelly). In short: 2022's biggest sporting surprise.
6. FIFA 23
Admit it: the game social media loves to hate is really, really strong this year. For the first time in forever, EA manages to integrate pace, power, and subtlety – there's still value in high-speed players, but picking defenses apart with intricate build-up play is a joy too.
Much of this is down to acceleration styles. Every FIFA 23 player is labeled as 'balanced', 'explosive', or 'lengthy', and the end result is a system which enables center-backs and defensive midfielders to hold their own against swift forwards. A fairer chemistry mechanic improves Ultimate Team too. It's a fine finale ahead of 2023's shift to EA Sports FC.
5. Art of Rally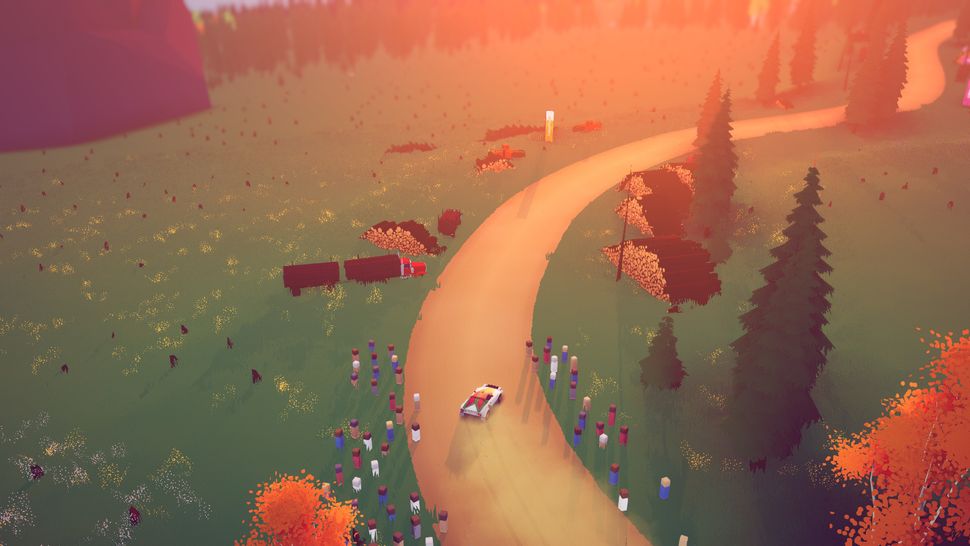 It's a crying shame that Art of Rally didn't quite get the attention it deserved when it launched in September 2020, because it's one of the most stylistic, gorgeous racing games to date. This is an indie game that focuses on the "golden era" of rally, featuring plenty of classic cars, including a number from the infamous Group B category.
Instead of placing you behind the wheel, Art of Rally plays from a top-down view, similar to Micro Machines, but don't expect any power-ups. It's still a hard-to-master game with plenty of tricks to learn like counter-steering and the Scandinavian flick, as you explore 60 stages ranging from Norway to Japan. One of 2020's true sleeper hits.
4. Tony Hawk's Pro Skater 1 + 2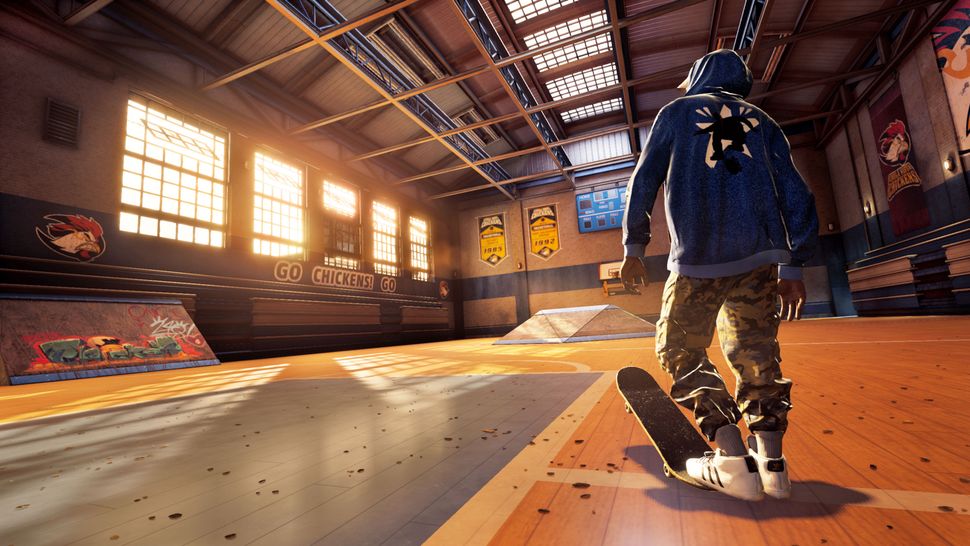 Nostalgia has a nasty habit of playing tricks on you. Fire up the original Tony Hawk's series on PlayStation and your rose-tinted memories of chugging Red Bull and listening to Goldfinger on a loop are likely to fade. It's muddy, fiddly, and lacks some of the fluidity of future THPS efforts.
Vicarious Visions, then, was tasked with the impossible: recreating a classic series as your mind's eye perceived them all those years ago. It doesn't just succeed; it arguably improves on one of the most beloved sports franchises ever made. The tweaks throughout are smart, but subtle: later abilities, such as reverts, are included to help improve flow, while online multiplayer recreates the bragging rights sessions huddled over a CRT TV all those years ago. This is the essential Tony Hawk's experience. 'Nuff said.
3. Out Of The Park Baseball 2023
Football Manager being shown up by a rival dugout sim? Such a prospect has always been unthinkable, but this cult-favorite bat-swinger takes the management spoils this year. To so much as try Out Of The Park Baseball is to get lost for minutes, then hours, then days.
Baseball seasons last 162 games and each is a joy to strategise, with all the options of real-life faithfully included mid-match. Trades, roster moves and contracts challenge the gray matter further, and if you don't like what's on offer from a contemporary perspective you can instead start at any historical point from 1871 onwards. Yes. Eighteen. Seventy. One.
2. Lonely Mountains Downhill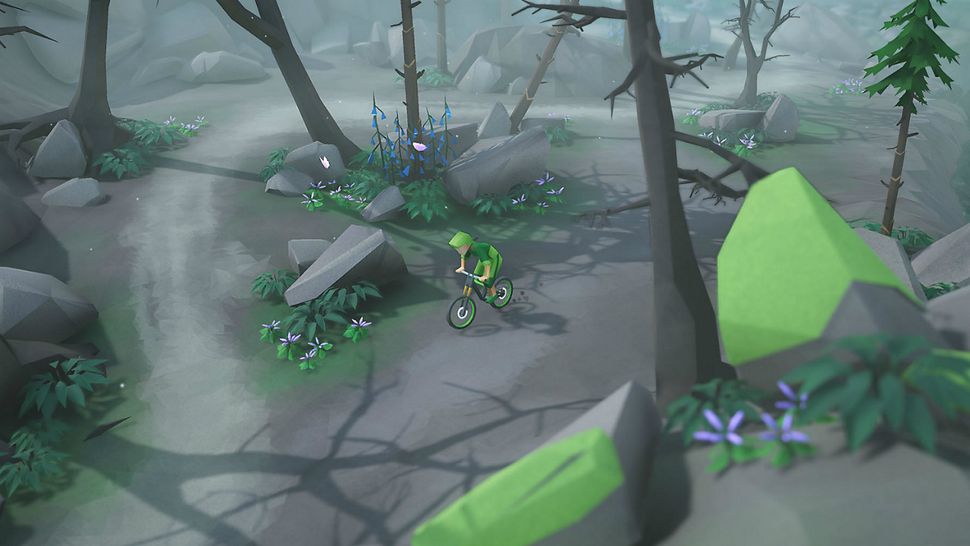 The best sports game you've never played – get that rectified as soon as possible. Juxtaposing gruesome deaths with breathtaking scenery, you speed-run a cube-man biker through four mountains' worth of challenging, enduring courses.
Each demise is brutal, and hilarious, and informative: an individual learning experience as you constantly refine your routes, seeking to obliterate your best time rather than your kneecaps. Controls are simple yet deft, unlockables generous, nights spent having "just one more race" plentiful. It is, in every sense, bloody brilliant.
1. Rocket League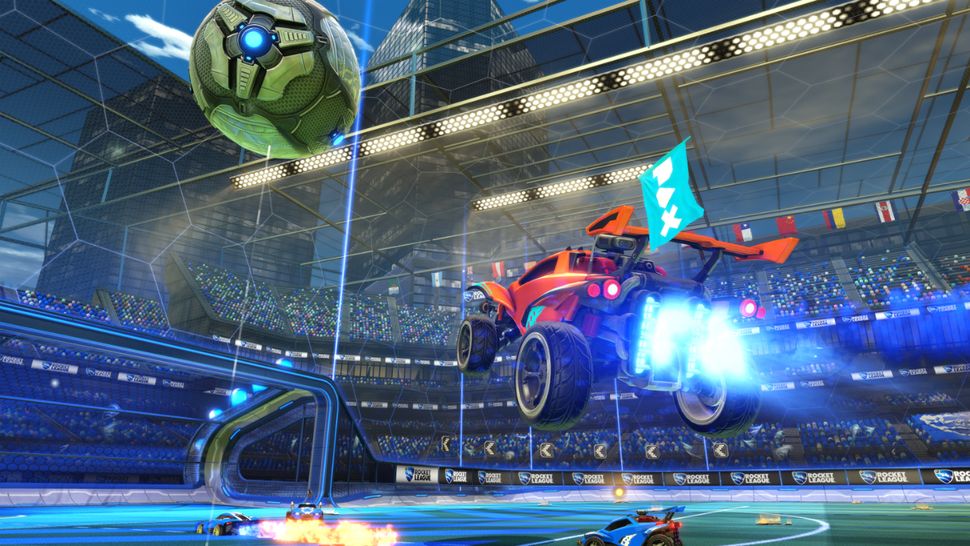 Some ideas are so beautifully simple, it's impossible to fathom a world without them. Rocket League is one such example. Bursting onto the scene (and, memorably, free with PS Plus) in 2015, Rocket League sees teams of up to four lock bumpers in what is essentially 'soccer with cars'.
Rocket League's greatest strength lies in its accessibility. There's one button each to drive, jump, and boost. The rest – including the seemingly endless meta skill ceiling involving flips, floating jumps, and seal-like precision with the ball – is up to you. The fact it's kept its staying power speaks volumes of developer Psyonix's knack of tweaking the addictive formula. New cars, celebrations, and variations on the classic format ensure this will be a game we'll likely be talking about throughout the 2020s.