The upcoming Switch games for 2021 and beyond has had quite the update for February. After the first Nintendo Direct for almost 18 months, we've got some exciting upcoming Switch games to add to our list. 
Join us aboard the hype train and get all the latest information on what's coming and when, and if you need something to play right now, check out our list of the 25 best Nintendo Switch games today. 
This list is a carefully curated collection of the upcoming Switch games that we're most excited about it, either because we've been lucky enough to play them already, come from exciting studios or show off innovative ideas, or because they're making the move from other consoles where they've proved their worth. Helpfully, this list is also in release date order to help you stay on top of all the latest upcoming releases. 
Bravely Default 2
Release date: February 26, 2020
Genre: RPG
From Team Asano who brought us Bravely Default on the 3DS and Ocotpath Traveler on Switch, Square Enix is bringing back the Bravely series in an all-new adventure. Bravely Default 2 will introduce us to a new world setting where we'll experience a new story and be introduced to the Heroes of Light. The original release was one of the stronger RPGs to land on the 3DS with a fantastic combat system. The upcoming return to the Bravely series promising to offer a different experience with the same feel and atmosphere of its predecessor. 
Monster Hunter Rise 
Release date: March 26, 2021
Genre: RPG / Action 
Monster Hunter Rise takes you to Kamura Village 50 years after the last calamity took place. As a hunter, you have to face new monsters that threaten the land. With multiplayer support, you can adventure with your friends and team up to take on tough enemies. With new gameplay features including the very good dog companion Palamute, you can learn the ways of the hunter and uncover the secrets of the world.
New Pokemon Snap
Release date: April 30, 2021
Genre: Simulation
Some 20-odd years after the original game on the N64, Nintendo is bringing us New Pokemon Snap to the Switch. Rather than a straight sequel, it's being described as "an all-new adventure for Nintendo Switch that's inspired by the classic Nintendo 64 game". It looks like on-rail Pokemon photography once again, but with gorgeous visuals, adorably realistic Pokemon behaviour, and plenty of familiar faces making a return. Get ready to become the Pokemon Attenborough you've always dreamed of being, right?
Miitopia
Release date: May 21, 2021
Genre: Adventure, RPG
Your Miis are off on a new adventure that you can go on with your friends, familiy, or anyone else you'd like, as you all work together to take down the Dark Lord. This is a light-hearted romp that builds on the success of previous Mii adventures, and even gives you a horse for a companion. 
Mario Golf: Super Rush
Release date: June 25, 2021
Genre: Sports
The latest instalment in the beloved Mario Golf series will introduce a Story Mode for the very first time. You'll play as your Mii characters as they learn to play, compete in golf challenges, and power up your stats using experience points. There will also be several local and online multiplayer modes to explore, and you can also use motion controls by using a Joy-Con as a golf club. 
The Legend of Zelda: Skyward Sword HD
Release date: July 16, 2021
Genre: Action, Adventure
Originally released back in 2011 on the Wii, Legend of Zelda: Skyward Sword is getting a Switch remake, complete with smoother and more intuitive controls, and enhanced graphics and framerates. It retains the option to use motion controls like the original game, or you can just go for a more traditional button control scheme. It's Link's earliest adventures in the timeline, and actually explains how the Master Sword was created, so well worth exploring if you're a Zelda lore buff. 
Monster Hunter Stories 2: Wings of Ruin
Release date: Summer 2021
Genre: RPG

A new Monster Hunter Stories adventure is coming to Switch, and it looks set to take you a charming adventure filled with interesting characters and monsters. As a young Monster Rider who can form strong connections to monsters using a Kinship Stone, you'll improve your skills and gain experience from deepening your bond with the creatures of the world.  As an RPG set in the Monster Hunter Universe, it promises to deliver a "rich and emotional story". 
Cris Tales
Release date: TBC 2021
Genre: RPG
Described as a homage to classic JRPGs, Modus Games stylish 2D RPG is said to land on the Switch sometime in 2020. The gorgeous art work of Cris Tales is already enough to grab our attention, but it also looks set to tell a very interesting time-bending story. Set in an dark, expansive fairy-tale world, you work to uncover and unravel the Empress' complex plot to destroy the world by making choices in the past, present, and future. With a turn-based battle system, the studio sights the likes of Chrono Trigger and Final Fantasy VI as sources of inspiration for what it's calling an 'indie love letter' to the genre. Sounds pretty intriguing, right? 
Mineko's Night Market
Release date: TBC 2021
Genre: Adventure / Simulation
If you are incapable of watching the above Mineko's Night Market trailer and suppressing squeaks at all the adorable kitties it contains, this isn't a game for you. It's basically a kind of game like Animal Crossing or Stardew Valley, where you explore, craft, oh and breed cats. The cute little balls of fluff will follow you around as you play as Mineko who's just moved to Mount Fugu Island, and is also accompanied by her giant cat-like friend Abe. Together, you'll gather resources and craft items to sell at your market stall, play loads of mini-games, and of course, befriend kittens. Lots and lots and lots of kitties. Sounds rather wonderful, doesn't it? 
Blue Fire
Release date: TBC 2021
Genre: Action / Platformer
Set in the desolate kingdom known as Penumbra, you set out to discover all of the hidden secrets of the long-forgotten world. As a 3D platformer with a haunting visual style, you explore mystical dungeons, meet other survivors in the abandoned Kingdom and take on quests to find collectibles. With an array of different enemies to face and battles to conquer, you'll leap and jump your way through all of the desolate regions and make your way past perilous traps. Blue Fire's interesting style and challenging platforming action look set to keep us busy this summer.
Card Shark
Release date: TBC 2021
Genre: Adventure 
Set in Europe in the 18th century, Card Shark is a game about cheating at cards. With a roguelike progression system and several mini-games to try, you'll use "real card manipulation techniques" as the Comte de Saint Germain. With high stakes games, winnings to manage, and new locations to unlock, this adventure comes from publisher Devolver Digital and Reins developer Nerial.  
Bear and Breakfast
Release date: TBC 2021
Genre: Simulation / Adventure 
Ever wanted to run your very own Bed and Breakfast in the woods? Well, now you can… as a bear. Yes, Bear and Breakfast sees you play as Hank, a bear who sets about turning an abandoned shack into a lucrative Bed and Breakfast for tourists in the area. With an array of customization options, you can build up your new holiday hot spot with guest rooms, bathrooms, parlours and entertainment areas that can all be individually decorated. With some strategy to it, you'll have to keep tabs on your guests to make sure they have a happy stay and increase your reputation. Complete with side quests, plenty of characters to meet, and "rich lore" to uncover, Bear and Breakfast looks set to take you on quite the adventure. 
Garden Story
Release date: TBC 2021
Genre: Adventure
In Garden Story, you take on the role of an adorable little grape called Concord who's the newly-appointed Guardian of The Grove. As a guardian, you have to help restore the vibrant island you live on with the help of your fruit friends such as Rana, Elderberry, and Fuji. As you work to bring the community back together, you also meet all sorts of characters during your adventures. With relaxing vibes and a very sweet art style, you gather materials, fix up buildings and bridges, and combat the Rot to restore The Grove and bring it back to life.  
Subnautica and Subnautica: Below Zero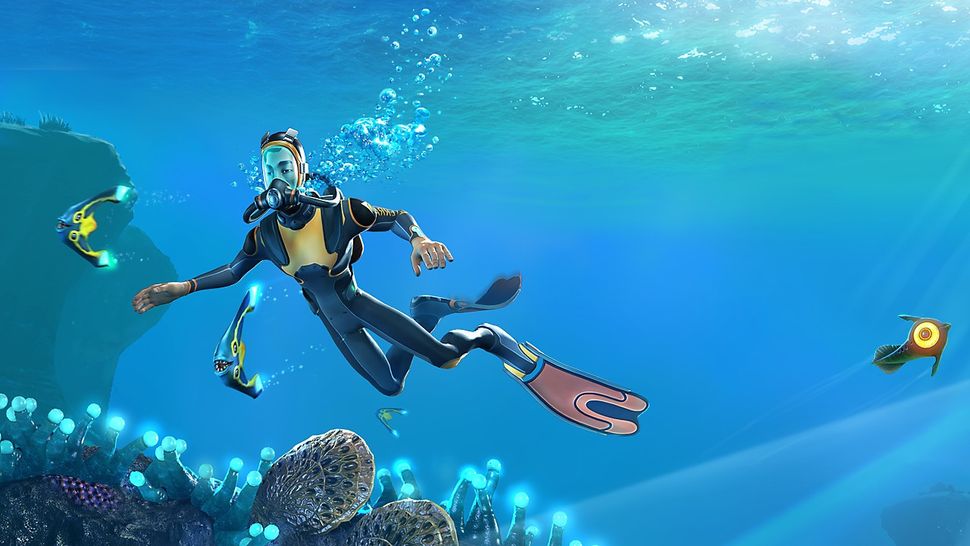 Release date: TBC 2021
Genre: Survival / Adventure
Unknown Worlds Entertainment's submerged adventure Subnautica is officially coming to the Switch, as well as the sequel set in the same universe, Subnautica: Below Zero. After crash landing in a life pod to find yourself underwater on a strange oceanic alien planet, you have to have forage, craft in a bid to survive as you delve ever deeper, and try to survive the depths of the underwater world. Below Zero takes you to the frozen world of an arctic region on planet "4546B". As a scientist posted there, you set about to study alien artefacts and survive as you traverse the icy terrains. 
B.ARK 
Release date: TBC
Genre: Action / Arcade
You play as a dog, cat, bear, or bunny who want to save the solar system in space. Really, do you need to know anything else to sell you on this one? B.ARK, which stands for Bio-Interstellar Ark, is a couch co-op party game for up to 4 players and you have to navigate your way through the galaxy and take on fishy-themed enemies. Each animal has their own strength and fighting style. With a healing pug called Barker, a fierce cat Felicity with some serious firepower, Walker the bear with a protective spirit, and Marv the speedy rabbit, B.ARK looks set to win us over with some delightful intergalactic co-op action. 
Splatoon 3
Release date: TBC 2022
Genre: Action
Splatoon 3 will see you leaving Inkopolis behind and venturing out into a new region known as the Splatlands. Here you'll find a new city that battle-savvy Inklings and Octolings call home - Splatsville, aka the 'City of Chaos'. The new game will introduce new features to your usual splat-tastic multiplayer action, including a bow, fresh customisation options, and enhanced movement abilities when it arrives sometime in 2022. 
Project Triangle Strategy (Working Title)
Release date: TBC 2022
Genre: RTS
Although it's currently rocking a not-final title, Project Triangle Strategy is a brand new Square Enix tactical RPG. Within in, battles will take place on multi-elevation terrain, and character attacks will be defined by their location and equipped weapons - meaning pre-planning is key. Plus, the decisions you make will not only affect how the story unfolds, but also which characters will join your cause. If this isn't a new Octopath Traveller title, we'll eat our Joy-Cons.
The Good Life
Release date: TBC
Genre: RPG
Picture this: You're a journalist who's just moved from New York to a small British town called Rainy Woods in a bid to pay off a hefty debt. To escape your money-related troubles, you set about taking pictures of all of the happenings in the town and carry out reports. But here's the thing, Rainy Woods is no ordinary place, and it quickly dawns on you that the inhabitants of the "happiest town" can turn into cats and dogs. Yes, The Good Life's story sounds wonderfully bizarre in all the right ways, and it looks like one of the more interesting indies games heading to the Switch line-up this year. 
Baldo
Release date: TBC
Genre: RPG
Baldo is a new action-adventure RPG from Naps Team that looks like a cross between Ni No Kuni and Legend of Zelda: Breath of the Wild. Recently revealed to be making its way to the Switch with no set release date yet, it follows the story of Baldo, the 'pure child' of prophecy who journeys through the world of Rodia. So far, all we know is it'll be an open-world adventure filled with interesting characters, weird and wonderful creatures, puzzles, combat, and temples to uncover and explore. The art style is very appealing, and we're keen to learn more. 
Boyfriend Dungeon
Release date: TBC
Genre: RPG
Kitfox Game's blend of dungeon-crawling action and dating-sim weapon smooching makes for one dreamy set-up. You take on a summer job clearing out creatures from "the dunj" with your trusty weapons in hand, and the weapons just so happen to transform into available datable cuties. As you earn cash on the job, you can take your weapons out on romantic dates and get to know them. With inclusive romances and a whole cast of interesting characters, Boyfriend Dungeon is one indie number that's set to steal our hearts. 
Eastward
Release date: TBC
Genre: RPG
When you think about the post-apocalyptic world, the word charming doesn't normally come to mind, but when it comes to Eastward it most definitely applies. Set in a near-future society that's on the brink of collapse, the human population is at an all-time low. You play a miner called John who meets a mysterious young girl named Sam in a secret underground facility. Setting out on a journey with the pair of them as they work to discover the true origins of Sam, you uncover where the vicious creatures who wreak havoc across the towns come from. Eastward's gorgeous pixelated art brings the apocalyptic setting to life in its own distinctive style - a decaying world never looked so picturesque. 
Bayonetta 3
Release date: TBC
Genre: Action
That's right! The Witch is back and she's coming exclusively to the Nintendo Switch. It's currently in development over at PlatinumGames, but for now that's all anyone's willing to tell us. There's the teaser trailer that you can watch above, which features magic, bullets and Bayonetta herself, but until we get some more details that's all we're getting. 
Dragon Quest Heroes 1 and 2 
Release date: TBC
Genre: Hack-n-slash
Dynasty Warriors, with its endless procession of idiot enemy fodder whose only goal is to give your attack button a workout, is certainly divisive. But whatever your stance on the series is, there's no denying that Koei Tecmo's spin-offs, which include the Zelda-inspired Hyrule Warriors, show that the series' button-mashing formula still has room for experimentation. Dragon Quest Heroes heroes was a surprisingly delightful take on the musou genre, taking the series' classic RPG framework and dressing it around real-time action combat and monster collection. This combo will include the entire first game along with its sequel, meaning you'll get to spend hundreds of hours slicing through slimes at home or on the go.
Yokai Watch 4
Release date: TBC
Genre: JRPG
If you're a Pokemon fan, you probably already know about the Yo-Kai Watch series. It follows a similar format in that you collect critters that also function as your companions as a young kid. That's, of course, reducing it somewhat, but I for one am ridiculously excited about Yo-Kai Watch 4. It's already looking incredible, and actually might make Pokemon Let's Go look a bit 3DS era. In terms of new gameplay features, it'll introduce a brand new item, called the Yokai Ark, which will let players travel between three worlds that are all set in different time periods, and feature their own protagonist. It should be quite the beast, and a good distraction before the real Pokemon Switch RPG arrives. 
 Metroid Prime 4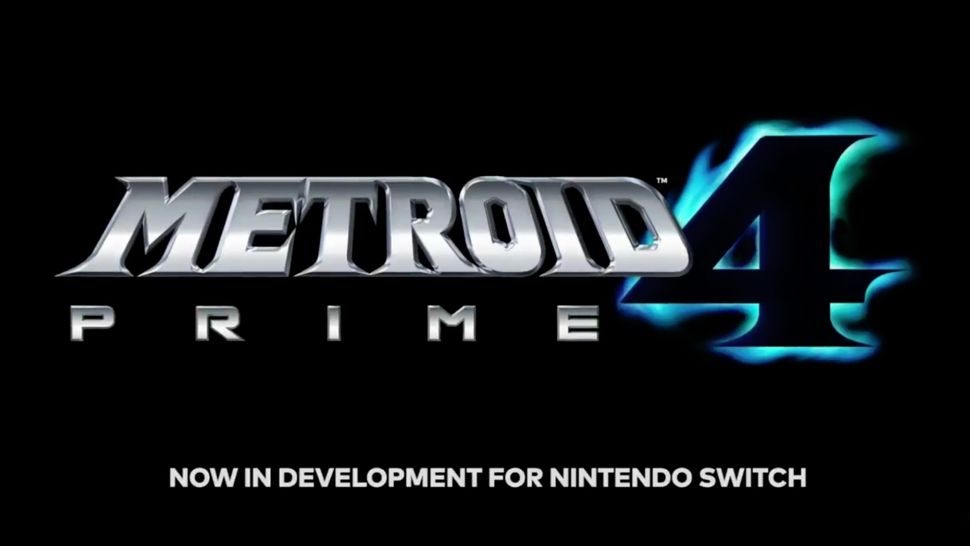 Release date: TBC
Genre: If it's like the others, it'll be FPS/Adventure
What a time to be alive. Not only is the 3DS getting a remake of Metroid 2 this year, Switch owners got confirmation that Metroid Prime will be making its grand return sometime in future with a fourth instalment. Very little is known about the game other than the fact that it's happening, and its development has been completely restarted with Retro Studios (who made the first three games) back on board. But for right now, knowing it's being made is all we need to get excited. 
Legend of Zelda: Breath of the Wild sequel
Release date: TBC
Genre: RPG
Honestly, we're still thinking about how Nintendo's E3 2019 line-up ended. No one could have predicted it would conclude with an announcement that Breath of the Wild is getting a direct sequel, but when it did, the excitement was palpable. At this stage, all we know is it's in development, so it'll likely be a pretty long time before we'll actually get to play it. This is just speculation of course, but from the teaser we saw, it looks like it will be a much darker experience that could be similar in tone to Majora's Mask. People have also been speculating over the possibility of being able to play as either Zelda or Link - please let it be true. Either way, we can't wait for more news on this Breath of the Wild sequel.
Looking for a great game to play today? Check out our cheap Nintendo game deals.