Not only are there plenty of Creed titles amid the host of upcoming Ubisoft games, there's also a new Star Wars game, a pirate RPG, and more. Whether you're a VR fan or a passionate console gamer, there's plenty to keep an eye on as we await Assassin's Creed Mirage this October - and a week earlier than expected too!
Going back to the roots of what made the series so great, we already have hopes for Basim's adventure to become one of the best Assassin's Creed games ever - and the competition is fierce. But there's plenty more to come for the stealthy series, with an array of upcoming Assassin's Creed games confirmed so far. Not only that, but we got a proper title and gameplay reveal for the publisher's new Star Wars game during this year's Summer Game Fest, and all the details are right here. Let's dive into some upcoming Ubisoft games to give you a taste of what's on the way.
The Crew: Motorfest
Platforms: PS5, PS4, Xbox Series X, Xbox One, PC
Release date: September 14, 2023
One for all you gearheads out there, The Crew: Motorfest is billed by Ubisoft as being "the ultimate gathering for all car lovers." Set on the paradisiac shores of Hawaii, the "exciting and diverse playground" of Motorfest is raring to bring the thrill of Forza Horizon to PS5. If driving fast cars around pretty places seems precisely your speed, this is one game to watch in the coming months – especially as developer Ivory Tower has spent the last decade honing its skill at building open world racing games.
Assassin's Creed Mirage
Platforms: PC, PS5, PS4 Xbox Series X, Xbox One
Release date: October 5, 2023
First things first, Assassin's Creed Mirage is one of the top upcoming Ubisoft games for good reason. Set in 9th century Baghdad and featuring a familiar face from Assassin's Creed Valhalla, Mirage is a prequel meets origin story of sorts for Basim that signals a return to AC's foundational elements. This means stealth-oriented combat and smaller maps to explore, where "inhabitants react to your every move". It's doing away with the open world RPG stylings of Assassin's Creed Odyssey to hone in on what made the series so special in the first place: sneaking around and stabbing people in the shadows.
Tom Clancy's The Division Resurgence
Platforms: Apple, Android
Release date: Fall 2023
Mobile-only The Division Resurgence has all the open world gunslinging of the original title, only this time it's all in the palm of your hand. It's going the free-to-play avenue, much like The Division Heartland, and although there's no global rollout confirmed it's already being released in Southeast Asia under a different publisher. Following The Division Resurgence playtest signups , we got an update during the Ubisoft Forward 2023, which confirmed we can expect to see Resurgence this fall.
Avatar: Frontiers of Pandora
Platforms: PS5, Xbox Series X/S, PC
Release date: December 7, 2023
Avatar: Frontiers of Pandora is a new first-person action-adventure from Massive Entertainment. During the Ubisoft Forward showcase, we got a lengthy look at the open-world experience that's set to take us to the Western Frontier. Taking on the role of Na'vi, Frontiers of Pandora will see you set out on a journey to uncover your past and fight back against the RDA who are harming the environment. With multiple combat styles ranging from traditional weapons such as longbows to guns - that you can use thanks to Na'vi's human training - you also expect to gather resources, craft items, and cook meals as you learn to reconnect with your heritage. After being met with several delays, the showcase confirmed a December launch window this year.
Assassin's Creed Nexus VR
Platforms: Meta Quest 2
Release date: Holiday 2023
Assassin's Creed Nexus VR experience set in historically accurate open maps that will tell a new story. Allowing you to become the assassin, you will be able to see what it's like to parkour, be stealthy, and use real motions to block, parry, and duel against enemies. From hiding in crowds to using items to distract foes, you'll use all of the traditional assassin tactics, with 360-degree navigation in VR. Taking on a series of missions as legendary assassins, Nexus features beloved characters such as Kassandra from Assassin's Creed Odyssey and Ezio from Assassin's Creed 2.
Skull and Bones
Platforms: PS5, Xbox Series X, PC
Release Date: TBC 2023
Despite repeated push-backs, Skull and Bones is a swashbuckling pirate RPG that still looks worth its weight in saltwater. This upcoming release from Ubisoft is set during the 1700's "golden age of piracy", with players climbing the ladder from lowly grunt to fearsome captain of the seven seas by raising their notoriety and causing some mayhem. Originally announced during E3 2017 and slated to launch earlier this year, Skull and Bones's sixth release date delay sent it back to the developers for a final deck swab, and a new release date is still projected for 2023-24.
Prince of Persia: The Lost Crown
Platforms: PC, PS5, PS4, Xbox Series X, Xbox One, Nintendo Switch
Release date: January 18, 2024
A brand new installment in the series, Prince of Persia: The Lost Crown features Saga, the youngest member of a squad of immortals. The game sees you sent on a rescue mission for the kidnapped Prince Hassan in a world where "the past coexists with the future". It's a semi-open world side-scrolling adventure promising all the hack n' slash platformer goodness of the series' classic titles, pitting you against vicious beats and enemies of all sizes on your quest for the missing royal. With puzzles and mysteries aplenty atop all that, Prince of Persia: The Lost Crown is one upcoming Ubisoft game that already looks impressive.
Star Wars Outlaws
Platform(s): PC, PS5, Xbox Series X
Release date: TBC 2024
Star Wars Outlaws is a brand new adventure is coming from Massive Entertainment, the studio behind The Division and Avatar: Frontiers of Pandora. It's being billed as the ever first open world Star Wars game, set to take us into the galactic underworld as Kay Vess – a scoundrel who is trying to pull off the biggest heist the Outer Rim has ever seen. Better yet, it's set between Empire Strikes Back and Return of the Jedi!
Assassin's Creed Codename Red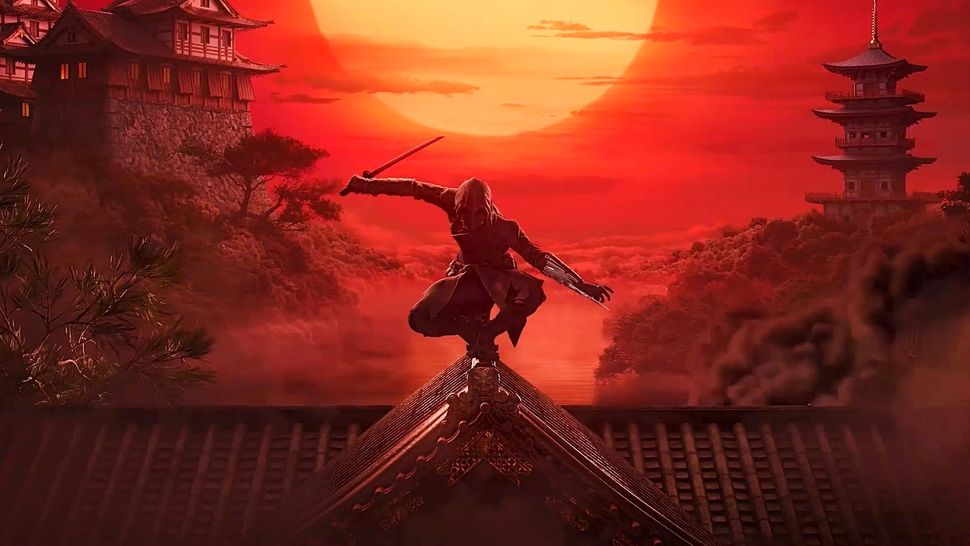 Platforms: TBC
Release date: TBC 2024
Ubisoft Quebec is at the helm of Assassin's Creed Codename Red, an action-RPG set to bring the long-running game series to Feudal Japan. In terms of visuals, all we have to go on are the tantalizing crumbs left by last year's announcement trailer, although the setting and confirmation of a samurai protagonist have already gotten us hyped for the future release. Details are light on the ground right now, but Red is set to be the next flagship Assassin's Creed game, in development with the team behind AC's Odyssey and Syndicate.
Assassin's Creed Infinity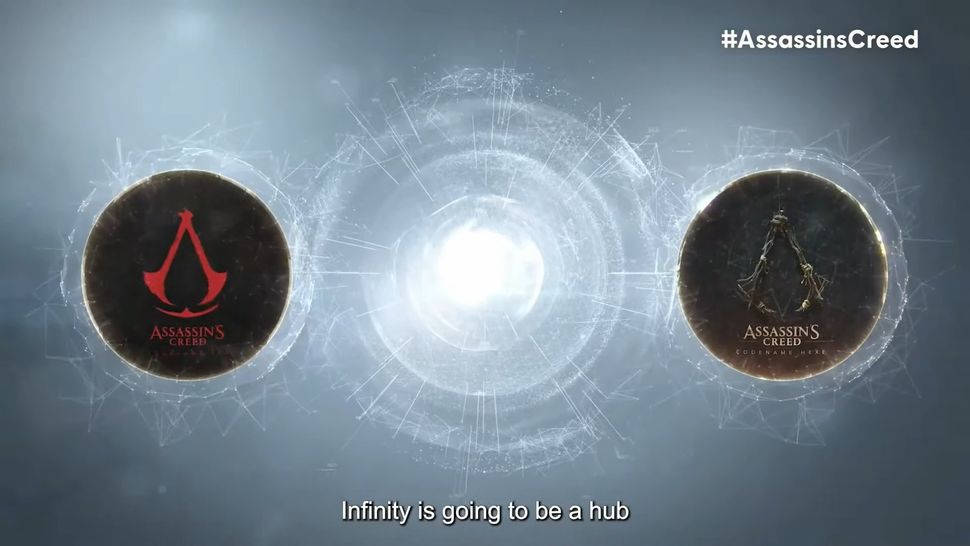 Platforms: TBC
Release date: TBC (expected 2024)
Assassin's Creed Infinity is less of a game in itself and more like a hub. The intent is to make it a "single entry point" into the Assassin's Creed franchise for all fans, allowing for a level of overlap between the games to give the whole experience a meta twist. Current plans are to add new releases to the project as it develops, including Assassin's Creed Red and Hexe. Ubisoft is also exploring the possibility of Infinity becoming the home for future multiplayer Assassin's Creed games.
TBC
Assassin's Creed Codename Jade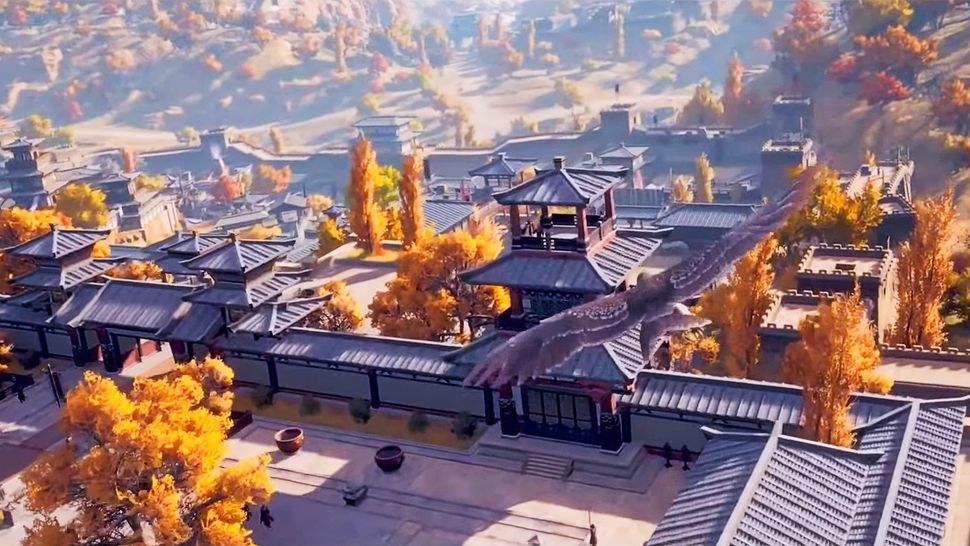 Platforms: iOS, Android
Release Date: TBC
A beloved franchise is getting the mobile treatment in Assassin's Creed Codename Jade. It's set in ancient China, and save for the initial announcement trailer, details on this one are still rather hazy. We do know that Codename Jade will be a mobile-exclusive, open world game. With free reign of iconic landmark locations, Assassin's Creed executive director Marc-Alexis Côté says we will be able to "parkour atop the Great Wall of China, sneak through bustling cities, engage in intense combat, and discover the secrets, the vastness, of ancient China."
Assassin's Creed Codename Hexe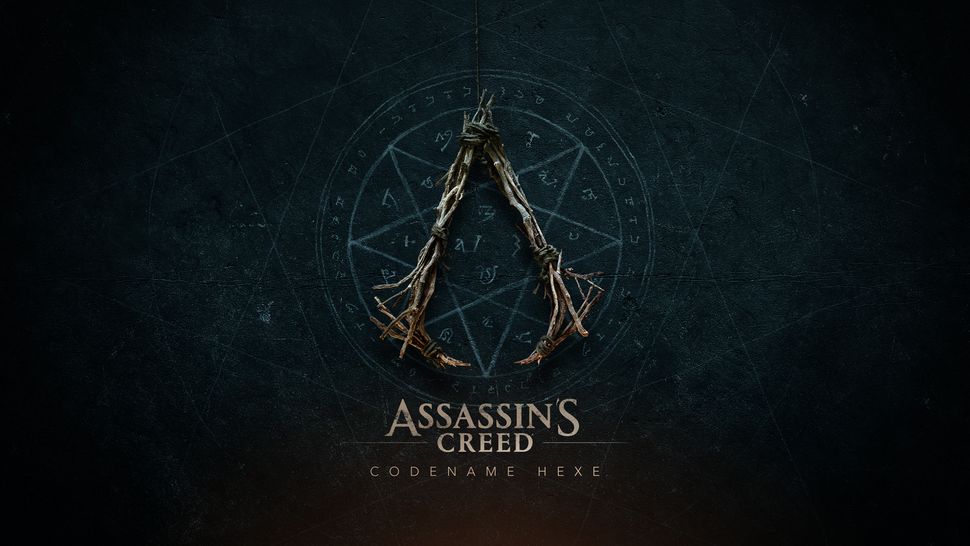 Platforms: TBC
Release date: TBC
Something wicked this way comes? Assassin's Creed Codename Hexe is perhaps the most mysterious upcoming Ubisoft game of them all, purely for the fact that its short teaser trailer gives up next to nothing. All we can see from it is a handmade talisman, resembling the Assassin's insignia, dangling against the backdrop of a dark forest. Ubisoft has only gone so far as to describe Hexe as "a very different Assassin's Creed game", with speculating fans pointing to hints that Hexe might be set during the German witch trials. This seems entirely plausible, especially given the Pagan connotations of the talisman, so we can't help but get excited for a darker and somewhat spookier AC experience.
Beyond Good and Evil 2
Platforms: TBC
Release date: TBC
First hinted at in 2008, Beyond Good and Evil 2 has become synonymous with developmental hell. It's been six years since Ubisoft officially announced it during E3 2017, and with just a few promo shots and press releases to on on since then, it's anyone's guess whether we can expect news anytime soon. What we do know is that Beyond Good and Evil 2 is intended as a prequel to the 2003 original, this time featuring more open world RPG gameplay, branching narratives, and the choice between playing solo or multiplayer modes.
Prince of Persia: The Sands of Time Remake
Platforms: TBC
Release date: TBC
Announced two years ago, the upcoming Prince of Persia: The Sands of Time remake will not be showing face at Ubisoft Forward 2023. The "heavily under wraps" remake of a classic entry in the action-adventure series is now being developed by Ubisoft Montreal, much like the original – and despite the sparse information at hand, a recent update from Ubisoft confirms that the project is "very much alive". It's a remake that's getting a whole new remake, but this is one upcoming Ubisoft game we won't be letting out of our sight anytime soon.
Project U
Platforms: TBC
Release date: TBC
For a game that's already had one closed beta test, there's precious little online about Project U. According to the Ubisoft website, Project U is a "new concept of session-based co-op shooter, where many players unite to prevail against an overwhelming threat." This isn't the first time the publisher has hazarded a go at a co-op looter-shooter, though, with the cancellation of Project Q earlier this year sending its crew to work on Assassin's Creed Mirage instead.
Splinter Cell remake
Platforms: TBC
Release date: TBC
One upcoming Ubisoft game we would love to get a closer look at is the Splinter Cell remake, which went into development in 2021. With Ubisoft Toronto at the helm, the studio is keen to "make sure the spirit of the early games remains intact" – that means we'll hopefully see the stealth-heavy action gameplay we remember from the 2002 original. It's apparently possible to get through the whole game without a single kill, too, but we'll believe it when we see some gameplay.
Tom Clancy's The Division Heartland
Platforms: PS5, PS4, Xbox Series X, Xbox One, PC
Release date: TBC
A free-to-play offering from Ubisoft, Tom Clancy's The Division Heartland is an upcoming third-person shooter set in a fictional midwestern town. Riffing off The Division and taking place within the same universe, you'll be battling through the remote wasteland in the aftermath of the same devastating pandemic underpinning the first two games. It's neither a sequel nor a DLC, and with both PvE and PvP modes in the mix rather than the open world of the original, The Division Heartlands could be a strong contender even alongside some of the best free games out there.
XDefiant
Platforms: PS5, PS4, Xbox Series X, Xbox One, PC
Release date: TBC
XDefiant is Ubisoft's upcoming free-to-play arena shooter. PC is the only platform confirmed by the developer, but if our hands-on preview is anything to go by, XDefiant is a surprisingly solid shooter that could rival some of the best battle royale games out there. There's no release date for it just yet, and with the beta having ended in April, we'll just have to keep this one in our periphery until we get more news.