If you want to know the release dates of the best upcoming games 2020 and beyond has on the way, then this is the right article for you. We've collected all of the video game release dates for upcoming titles and DLC on PS4, Xbox One, PC, and Switch, as well as PS5 and Xbox Series X, in this useful reference list, so you don't have to look elsewhere to get up to speed. Are you ready to suit up and become as powerful as Tony Stark in Marvel's Iron Man VR? Or would you prefer to take on a cute cooperative action adventure in Biped? If you're nodding your head to either of those then we have good news, as both are coming out this week. No matter what upcoming games you've got on your wishlist, you'll find them all listed here along with their release formats and the exact date you can add them to your gaming collection.
Check out nine of the biggest games to look forward to in our video below:
Video game release dates are always subject to change and new ones are announced every week, so bookmark this page and check back often for the most up to date information on the release schedule. Any updated dates or new additions to the listings here will be highlighted in bold. Please note that games will remain in the TBC section at the bottom of the page until they have a confirmed release date.
June 2020 video game releases
The Legend of Heroes: Trails of Cold Steel 3 [Switch] – June 30
The Wonderful 101: Remastered [PC, PS4, Switch] (US Physical) – June 30
July 2020 video game releases
Minecraft Dungeons: Jungle Awakens DLC [PC, PS4, XBO, Switch] – July 1
Biped [Switch] – July 2
Marvel's Iron Man VR [PSVR] – July 3
The Wonderful 101: Remastered [PC, PS4, Switch] (EU Physical) – July 3
Castle Kong [Switch] – July 4
Catherine: Full Body [Switch] – July 7
Superliminal [PS4, XBO, Switch] – July 7
CrossCode [PS4, Switch] – July 9
Bloodstained: Curse of the Moon 2 [PC, PS4, XBO, Switch] – July 10
Deadly Premonition 2: A Blessing in Disguise [Switch] – July 10
F1 2020 [PC, PS4, XBO, Stadia] – July 10
Story of Seasons: Friends of Mineral Town [Switch] (EU) – July 10
Sword Art Online: Alicization Lycoris [PC, PS4, XBO] – July 10
Death Stranding [PC] – July 14 (Death Stranding price)
Neon Abyss [PC, PS4, XBO, Switch] – July 14
Rocket Arena [PC, PS4, XBO] – July 14
Story of Seasons: Friends of Mineral Town [Switch] (US) – July 14
Bounty Battle [PC, PS4, XBO, Switch] – July 16
Hunting Simulator 2 [PC] – July 16
Radical Rabbit Stew [PC, PS4, XBO, Switch] – July 16
Drake Hollow [PC, XBO] – July 17
Ghost of Tsushima [PS4] – July 17 (Ghost of Tsushima pre-order)
Paper Mario: The Origami King [Switch] – July 17 (Paper Mario The Origami King pre-order)
Into the Radius [PC] – July 20
Rock Of Ages 3: Make & Break [PC, PS4, XBO, Switch, Stadia] – July 21
Dying Light: Hellraid DLC [PC, PS4, XBO] – July 23
Röki [PC] – July 23
Destroy All Humans! Remake [PC, PS4, XBO] – July 28
Grounded [PC, XBO] – July 28
Skater XL [PC, PS4, XBO] – July 28
Terrorarium [PC] – July 28
Nioh 2: The Tengu's Disciple DLC [PS4] – July 30
CastleStorm 2 [PC, PS4, XBO, Switch] – July 31
Cat Quest + Cat Quest 2 Pawsome Pack [PS4, Switch] – July 31
Fairy Tail [PC, PS4, Switch] – July 31


Maid of Sker [PC, PS4, XBO] – July TBC
Umihara Kawase BaZooKa! [PS4, Switch] – July TBC
What Happened [PC] – July TBC
August 2020 video game releases
Skully [PC, PS4, XBO, Switch] – August 4
Fast & Furious Crossroads [PC, PS4, XBO] – August 7
Inertial Drift [PC, PS4, XBO, Switch] – August 7
Is It Wrong To Try To Pick Up Girls In A Dungeon? - Infinite Combate [PC, PS4, Switch] (EU) – August 7
Is It Wrong To Try To Pick Up Girls In A Dungeon? - Infinite Combate [PC, PS4, Switch] (US) – August 11
A Total War Saga: Troy [PC] – August 13
Kingdoms of Amalur: Re-Reckoning [PC, PS4, XBO] – August 18
Remnant: From the Ashes: Subject 2923 DLC [PC, PS4, XBO] – August 20
Remnant: From the Ashes - Complete Edition [PC, PS4, XBO] – August 20
Aokana - Four Rhythms Across the Blue [PS4, Switch] – August 21
PGA Tour 2K21 [PC, PS4, XBO, Switch, Stadia] – August 21
Madden 21 [PS4, XBO] – August 25
New World [PC] – August 25
Remothered: Broken Porcelain [PC, PS4, XBO, Switch] – August 25
Final Fantasy Crystal Chronicles Remastered Edition [PS4, Switch] – August 27
Captain Tsubasa: Rise of New Champions [PC, PS4, Switch] – August 28
Jump Force Deluxe Edition [Switch] – August 28
Mafia: Definitive Edition [PC, PS4, XBO, Stadia] – August 28
Project Cars 3 [PC, PS4, XBO] – August 28
Wasteland 3 [PC, PS4, XBO] – August 28
Windbound [PC, PS4, XBO, Switch] – August 28


Baldur's Gate 3 [PC] – August TBC
No Straight Roads [PC, PS4, XBO, Switch] – August TBC
Serious Sam 4 [PC, Stadia] – August TBC
Surgeon Simulator 2 [PC] – August TBC
Tour de France 2020 [PC] – August TBC
Willy Morgan and the Curse of Bone Town [PC] – August TBC
September 2020 video game releases
Crusader Kings 3 [PC] – September 1
WRC 9 [PC, PS4, XBO] – September 3
Doraemon Story of Seasons [PS4] – September 4
Marvel's Avengers [PC, PS4, XBO, Stadia] – September 4 (Marvel's Avengers game pre-order)
Tony Hawk's Pro Skater 1 and 2 [PC, PS4, XBO] – September 4
13: Sentinels: Aegis Rim [PS4] – September 8
AVICII Invector Encore Edition [Switch] – September 8
Earth Defense Force 5 [PS4] (Retail) – September 18
Destiny 2: Beyond Light [PC, PS4, XBO, Stadia] – September 22
DreamWorks Trollhunters Defenders of Arcadia [PC, PS4, XBO, Switch] – September 25
Stronghold: Warlords [PC] – September 29


Ary and the Secret of Seasons [PC, PS4, XBO, Switch] – September TBC
Himig [PC] – September TBC
October 2020 video game releases
Crash Bandicoot 4: It's About Time [PS4, XBO] – October 2
Star Wars: Squadrons [PC, PS4, XBO] – October 2
Foregone [PS4, XBO, Switch] – October 5
Ben 10: Power Trip [PC, PS4, XBO, Switch] – October 9
Dirt 5 [PC, PS4, XBO] – October 9
FIFA 21 [PS4, XBO] – October 9
Transformers: Battlegrounds [PC, PS4, XBO, Switch] – October 23
The Legend of Heroes: Trails of Cold Steel 4 [PS4] – October 27


Book Of Travels [PC] – October TBC
Calico [PC] – October TBC
Maid of Sker [Switch] – October TBC
Nickelodeon Kart Racers 2: Grand Prix [PS4, XBO, Switch] – October TBC
November 2020 video game releases
December 2020 video game releases
Hiro's Escape [PC] – December TBC
TBC 2020 video game releases
Empire of Sin [PC, PS4, XBO, Switch] – Spring 2020
Faeria [Switch] – Spring 2020
Ghost of a Tale [Switch] – Spring 2020
Green: An Orc's Life [PC] – Spring 2020
Imperiums: Greek Wars [PC] – Spring 2020
Main Assembly [PC] – Spring 2020
Sludge Life [Switch] – Spring 2020
Trifox [PC, Consoles TBC] – Spring 2020
The Walking Dead: Saints & Sinners [PSVR] – Spring 2020
Warborn [PC, PS4, XBO, Switch] – Spring 2020
Wingspan [Switch] – Spring 2020
Conan Chop Chop [PC, PS4, XBO, Switch] – Q2 2020
Hellpoint [PS4, XBO, Switch] – Q2 2020
My Beautiful Paper Smile [PC] – Q2 2020
Orange Island [PC, PS4, Switch] – Q2 2020
Song of Horror: Complete Edition [PS4, XBO] – Q2 2020
Balsa Model Flight Simulator [PC] – Mid 2020
Control: AWE DLC [PC, PS4, XBO] – Mid 2020
Sports Story [Switch] – Mid 2020
The Academy: The First Riddle [PS4, XBO, Switch] – Summer 2020
Bake 'n Switch [PC, Switch] – Summer 2020
Baldo [Switch] – Summer 2020
Blue Fire [Switch] – Summer 2020
Bonkies [PC, PS4, XBO, Switch] – Summer 2020
Boomerang Fu [PC, XBO] – Summer 2020
Cardaclysm: Shards of the Four [PC] – Summer 2020
Carrion [PC, XBO, Switch] – Summer 2020
Crayta [Stadia] – Summer 2020
Cyanide & Happiness - Freakpocalypse: Part 1 [Switch] – Summer 2020
Deadly Days [Switch] – Summer 2020
Deliver Us The Moon [Switch] – Summer 2020
Dreamscaper [PC, Switch] – Summer 2020
Eldest Souls [PC, Switch] – Summer 2020
Ever Forward [PC] – Summer 2020
Horizon Zero Dawn Complete Edition [PC] – Summer 2020
Kill It With Fire [PC] – Summer 2020
King Of Fighters R-2 [Switch] – Summer 2020
The Last Campfire [PC, PS4, XBO, Switch] – Summer 2020
Metamorphosis [PC, PS4, XBO, Switch] – Summer 2020
Necromunda: Underhive Wars [PC, PS4, XBO] – Summer 2020
New Super Lucky's Tale [PS4, XBO] – Summer 2020
Nexomon: Extinction [PC, PS4, XBO, Switch] – Summer 2020
Ooblets [PC, XBO] – Summer 2020
Ostranauts [PC] – Summer 2020
Outbuddies DX [XBO, Switch] – Summer 2020
Panzer Paladin [PC, Switch] – Summer 2020
Paradise Killer [PC] – Summer 2020
Peaky Blinders: Mastermind [PC, PS4, XBO, Switch] – Summer 2020
PixelJunk Eden 2 [Switch] – Summer 2020
Planet Coaster [PS4, XBO] – Summer 2020
Rainy Season [PC] – Summer 2020
Rogue Company [PC, PS4, XBO, Switch] – Summer 2020
Rogue Heroes: Ruins of Tasos [Switch] – Summer 2020
Samurai Shodown!2 [Switch] – Summer 2020
Sky: Children of the Light [Switch] – Summer 2020
Suzerain [PC] – Summer 2020
Tears of Avia [PC, XBO] – Summer 2020
Tell Me Why [PC, XBO] – Summer 2020
Those Who Remain [Switch] – Summer 2020
Vigor Founder's Pack [Switch] – Summer 2020
Werewolf: The Apocalypse – Earthblood [PC, PS4, XBO] – Summer 2020
Alchemic Cutie [PC] – Q3 2020
Going Under [PC, PS4, XBO, Switch] – Q3 2020
The Last Taxi [PC VR] – Q3 2020
Lord Winklebottom Investigates [PC, Switch] – Q3 2020
Mortal Shell [PC, PS4, XBO] – Q3 2020
Vampire: The Masquerade - Shadows of New York [PC, PS4, XBO, Switch] – Q3 2020
Amnesia: Rebirth [PC, PS4] – Fall 2020
Apex Legends [Switch] – Fall 2020
Axiom Verge 2 [Switch] – Fall 2020
The Dark Pictures Anthology: Little Hope [PC, PS4, XBO] – Fall 2020
DwarfHeim [PC] – Fall 2020
Fuser [PC, PS4, XBO, Switch] – Fall 2020
Monster Truck Championship [PC, PS4, XBO, Switch] – Fall 2020
Monstrum 2 [PC] – Fall 2020
NBA 2K21 [PS5, XSX, PS4, XBO] – Fall 2020
Pokemon Sword & Shield: The Crown Tundra expansion [Switch] – Fall 2020
Realpolitiks 2 [PC] – Fall 2020
Skeleton Crew [PC] – Fall 2020
Sniper Ghost Warrior Contracts 2 [PC, PS4, XBO] – Fall 2020
Unsouled [PC] – Fall 2020
Vigor [Switch] – Fall 2020
Voidtrain [PC, Consoles TBC] – Fall 2020
WWE 2K Battlegrounds [TBC] – Fall 2020
Five Dates [PC, PS4, XBO, Switch] – Q4 2020
Hoa [PC] – Q4 2020
Onsen Master [PC, Consoles TBC] – Q4 2020
Sayri: The Beginning [PC, Consoles TBC] – Q4 2020
Twelve Minutes [PC, XBO] – Q4 2020
Undungeon [PC] – Q4 2020
Call of the Sea [PC, XSX, XBO] – Late 2020
Cartel Tycoon [PC] – Late 2020
Dark Envoy [PC, PS4, XBO] – Late 2020
Drone Swarm [PC] – Late 2020
Encodya [PC] – Late 2020
Songs of Conquest [PC] – Late 2020
Assassin's Creed Valhalla [PC, PS5, XSX, PS4, XBO, Stadia] – Holiday 2020 (pre-order Assassin's Creed Valhalla)
Astro's Playroom [PS5] – Holiday 2020
Bugsnax [PC, PS5, PS4] – Holiday 2020
Cyberpunk 2077 [PS5, XSX] – Holiday 2020
Dangerous Driving 2 [PC, PS4, XBO, Switch] – Holiday 2020
Deathloop [PC, PS5] – Holiday 2020
Dirt 5 [PS5, XSX] – Holiday 2020
FIFA 21 [PS5, XSX] – Holiday 2020
Godfall [PC, PS5] – Holiday 2020
Halo Infinite [PC, XSX, XBO] – Holiday 2020
Hellblade 2: Senua's Saga [XSX] – Holiday 2020
Jett: The Far Shore [PC, PS5, PS4] – Holiday 2020
Kena: Bridge of Spirits [PC, PS5, PS4] – Holiday 2020
Knight Squad 2 [PC, Consoles TBC] – Holiday 2020
Madden 21 [PS5, XSX] – Holiday 2020
Marvel's Avengers [PS5, XSX] – Holiday 2020
Marvel's Spider-Man PS5 Miles Morales [PS5] – Holiday 2020
The Medium [PC, XSX] – Holiday 2020
Observer: System Redux [PS5, XSX] – Holiday 2020
Outriders [PC, PS5, XSX, PS4, XBO] – Holiday 2020
PS5 – Holiday 2020
Scorn [XSX] – Holiday 2020
Xbox Series X – Holiday 2020
The Forgotten City [PC, XBO] – Winter 2020


A Monster's Expedition [PC] – TBC 2020
After the Fall [PC VR, PSVR] – TBC 2020
Agents: Biohunters [PC] – TBC 2020
Alaloth - Champions of The Four Kingdoms [PC, XBO] – TBC 2020
Aquanox Deep Descent [PC] – TBC 2020
The Artful Escape [XBO] – TBC 2020
The Ascent [XSX, XBO] – TBC 2020
Atrio: The Dark Wild [PC, XBO] – TBC 2020
B.ARK [Switch] – TBC 2020
Babylon's Fall [PC, PS4] – TBC 2020
Beyond a Steel Sky [PC, PS4, XBO] – TBC 2020
Biomutant [PC, PS4, XBO] – TBC 2020
Black Book [PC, PS4, XBO, Switch] – TBC 2020
Blade Runner: Enhanced Edition [PC, PS4, XBO, Switch] – TBC 2020
Blazing Beaks [PS4, XBO] – TBC 2020
Blightbound [PC] – TBC 2020
Blood Bowl 3 [TBC] – TBC 2020
Boundary [PC, PS4] – TBC 2020
Boyfriend Dungeon [PC, Switch] – TBC 2020
Bravely Default 2 [Switch] – TBC 2020
Bright Memory: Infinite [PC, XSX, XBO] – TBC 2020
Bubble Bobble 4 Friends [PS4] – TBC 2020
Buildings Have Feelings Too! [PC, PS4, XBO, Switch] – TBC 2020
Button City [PC] – TBC 2020
Cake Bash [PC, Consoles TBC] – TBC 2020
Call of Duty: Modern Warfare 2 Remastered [PC, XBO] – TBC 2020
Call of Duty 2020 [PC, PS4, XBO] – TBC 2020
Captain Contraband [PC] – TBC 2020
Chicken Police [PC, PS4, XBO, Switch] – TBC 2020
Chivalry 2 [PC, PS4, XBO] – TBC 2020
Clockwork Aquario [TBC] – TBC 2020
Cloudpunk [PC, PS4, XBO, Switch] – TBC 2020
Construction Simulator 3 [PS4, XBO, Switch] – TBC 2020
Crossfire X [XBO] – TBC 2020
Crysis Remastered [PC, PS4, XBO, Switch] – TBC 2020
Cuphead: The Delicious Last Course DLC [PC, XBO, Switch] – TBC 2020
Cyber Shadow [PC, PS4, XBO, Steam] – TBC 2020
Dead Static Drive [PC, XBO] – TBC 2020
Deathtrap Dungeon [Consoles TBC] – TBC 2020
Dicey Dungeons [Switch] – TBC 2020
Digimon Survive [PC, PS4, XBO, Switch] – TBC 2020
Disco Elysium [PS4, XBO, Switch] – TBC 2020
Doom Eternal [Switch, Stadia] – TBC 2020
Dragon Ball Z: Kakarot: A New Power Awakens - Part 2 DLC [PC, PS4, XBO] – TBC 2020
Dry Drowning [XBO] – TBC 2020
Dying Light 2 [PC, PS4, XBO] – TBC 2020
El Hijo: A Wild West Tale [PC, PS4, XBO, Switch] – TBC 2020
Elden Ring [PC, PS4, XBO] – TBC 2020
The Eternal Cylinder [PC, PS4, XBO] – TBC 2020
Evergate [PC, PS4, XBO, Switch] – TBC 2020
Everspace 2 [PC, XBO] – TBC 2020
Everwild [PC, XBO] – TBC 2020
Evil Genius 2: World Domination [PC] – TBC 2020
The Falconeer [PC, XBO] – TBC 2020
Fall Guys: Ultimate Knockout [PC, PS4] – TBC 2020
Final Fantasy 13 [XBO] – TBC 2020
Final Fantasy 13-2 [XBO] – TBC 2020
Lightning Returns: Final Fantasy 13 [XBO] – TBC 2020
Final Fantasy 14 [XBO] – TBC 2020
First Class Trouble [PC, PS4, XBO, Switch] – TBC 2020
For The People [PC] – TBC 2020
Garden Story [PC] – TBC 2020
Gears Tactics [XBO] – TBC 2020
Genesis Noir [PC, XBO] – TBC 2020
Ghostrunner [PC, PS4, XBO] – TBC 2020
Gods & Monsters [PC, PS4, XBO, Switch, Stadia] – TBC 2020
The Good Life [PC, PS4, XBO, Switch] – TBC 2020
Gleamlight [PC, PS4, XBO, Switch] – TBC 2020
Green Hell [PS4, XBO] – TBC 2020
Hammerting [PC] – TBC 2020
Harvest Moon: One World [Switch] – TBC 2020
Hatsune Miku: Project DIVA Mega Mix [Switch] – TBC 2020
Haven [PC, PS4, XBO, Switch] – TBC 2020
Hitchhiker - A Mystery Game [PC, PS4, XBO, Switch] – TBC 2020
Hokko Life [PC] – TBC 2020
Hollow Knight: Silksong [PC, Switch] – TBC 2020
Hot Brass [PC] – TBC 2020
Humanity [PS4] – TBC 2020
Hunting Simulator 2 [Switch] – TBC 2020
I Am Dead [Switch] – TBC 2020
It Came from Space and Ate Our Brains [PS4, XBO, Switch] – TBC 2020
Jumpala [PC] – TBC 2020
Kingdom Hearts Melody of Memory [PS4, XBO, Switch] – TBC 2020
King's Bounty 2 [PC, PS4, XBO, Switch] – TBC 2020
Knights of Honor 2: Sovereign [PC] – TBC 2020
Kosmokrats [PC] – TBC 2020
Lair of the Clockwork God [PC, Consoles TBC] – TBC 2020
Lego Star Wars: The Skywalker Saga [PC, PS4, XBO, Switch] – TBC 2020
Liberated [PC, Switch] – TBC 2020
Liftoff: Drone Racing [PS4, XBO] – TBC 2020
Little Nightmares 2 [PC, PS4, XBO, Switch] – TBC 2020
Lost At Sea [PC] – TBC 2020
Magic: Legends [PC] – TBC 2020
Maneater [Switch] – TBC 2020
Mars Horizon [PC, PS4, XBO, Switch] – TBC 2020
Mayhem in Single Valley [PC] – TBC 2020
Medieval Dynasty [PC] – TBC 2020
Melon Journey 2 [PC] – TBC 2020
Microsoft Flight Simulator [PC, XBO] – TBC 2020
Minecraft Dungeons: Creeping Winter DLC [PC, PS4, XBO, Switch] – TBC 2020
Misc. [PC] – TBC 2020
Mondo Museum [PC] – TBC 2020
Monster Boy and the Cursed Kingdom [Stadia] – TBC 2020
Monster Safari [PC] – TBC 2020
Morbid: The Seven Acolytes [PC, PS4, XBO, Switch] – TBC 2020
My Child Lebensborn [PC, PS4, XBO, Switch] – TBC 2020
No More Heroes 3 [Switch] – TBC 2020
Oddworld: Soulstorm [PC, PS4, XBO] – TBC 2020
Operencia: The Stolen Sun [PC VR, PSVR] – TBC 2020
Orcs Must Die 3 [Stadia] – TBC 2020
The Other Side [PC] – TBC 2020
Outbuddies DX [PS4] – TBC 2020
Overpass [Switch] – TBC 2020
Panzer Dragoon [Switch] – TBC 2020
Paradise Lost [PC] – TBC 2020
Paranoia: Happiness is Mandatory [PS4, XBO] – TBC 2020
The Pathless [PC, PS5] – TBC 2020
Per Aspera [PC] – TBC 2020
PES 2021 [PS4, XBO] – TBC 2020
Phogs! [PC, PS4, XBO, Switch] – TBC 2020
Pile Up! [PC, PS4, XBO, Switch] – TBC 2020
Psikodelya [Consoles TBC] – TBC 2020
Psychonauts 2 [PC, PS4, XBO] – TBC 2020
Quantum League [PC, PS4, XBO, Switch] – TBC 2020
Rainbow Six Quarantine [PC, PS4, XBO] – TBC 2020
Rainbow Six Siege [PS5, XSX] – TBC 2020
RAN: Lost Islands [PC] – TBC 2020
Rawmen [PC] – TBC 2020
R.B.I. Baseball 20 [PS4, XBO, Switch] – TBC 2020
Rebel Galaxy Outlaw [PS4, Switch] – TBC 2020
The Red Lantern [PC, XBO, Switch] – TBC 2020
Red Solstice 2: Survivors [PC] – TBC 2020
Red Wings: Aces of the Sky [PC, PS4, XBO] – TBC 2020
Remnant: From the Ashes: Swamps of Corsus DLC [PS4, XBO] – TBC 2020
Republique [Stadia] – TBC 2020
The Riftbreaker [PC, PS4, XBO] – TBC 2020
Rigid Force Redux [XBO, Switch] – TBC 2020
Rogue Heroes: Ruins of Tasos [PC] – TBC 2020
Roller Champions [PC, PS4, XBO, Switch] – TBC 2020
Romancing SaGa 3 [PC, PS4, XBO, Switch, PS Vita] – TBC 2020
RPG Time: The Legend of Wright [PC, XBO] – TBC 2020
SaGa Scarlet Grace: Ambitions [PC, PS4, Switch] – TBC 2020
Sail Forth [PC, PS4, XBO, Switch] – TBC 2020
Sakuna: Of Rice and Ruin [PC, PS4, Switch] – TBC 2020
Say No! More [PC, Switch] – TBC 2020
Scavengers [PC] – TBC 2020
ScourgeBringer [Consoles TBC] – TBC 2020
Second Extinction [PC, XSX, XBO] – TBC 2020
Secret Government [PC] – TBC 2020
Serpent Showdown [PC, Switch] – TBC 2020
Session [PC, XBO] – TBC 2020
The Settlers [PC] – TBC 2020
Shadowplay: Metropolis Foe [PC] – TBC 2020
Shiren the Wanderer: The Tower of Fortune and the Dice of Fate [PC, Switch] – TBC 2020
Skater XL [Switch] – TBC 2020
Skull and Bones [PC, PS4, XBO] – TBC 2020
Someday You'll Return [PS4, XBO] – TBC 2020
Space Crew [PC, PS4, XBO, Switch] – TBC 2020
Spellbreak [PC, PS4, XBO] – TBC 2020
Spelunky 2 [PC, PS4] – TBC 2020
Spiritfarer [PC, PS4, XBO, Switch] – TBC 2020
Spitlings [PC, PS4, XBO, Switch] – TBC 2020
The Stanley Parable: Ultra Deluxe [PC, Consoles TBC] – TBC 2020
Starbase [PC] – TBC 2020
Starmancer [PC] – TBC 2020
Subnautica: Below Zero [PS4, XBO] – TBC 2020
Summer in Mara [PS4, XBO] – TBC 2020
Super Meat Boy Forever [PC, PS4, XBO, Switch] – TBC 2020
Superhot: Mind Control Delete [PC, PS4, XBO] – TBC 2020
The Survivalists [PC, PS4, XBO, Switch] – TBC 2020
Tales of Arise [PC, PS4, XBO] – TBC 2020
This Is Pool [PC, PS4, XBO, Switch] – TBC 2020
This Is Snooker - Pool Deluxe Edition [PC, PS4, XBO, Switch] – TBC 2020
Through The Darkest Of Times [PS4, XBO, Switch] – TBC 2020
Total War: Elysium [PC] – TBC 2020
Tour de France 2020 [PC] – TBC 2020
Trash Sailors [PC, XBO] – TBC 2020
Twin Mirror: Lost On Arrival [PC, PS4, XBO] – TBC 2020
Ultracore [PS Vita] – TBC 2020
Underworld Dreams [Switch] – TBC 2020
The Unexpected Quest [PC] – TBC 2020
Unexplored 2: The Wayfarer's Legacy [PC] – TBC 2020
The Universim [Consoles TBC] – TBC 2020
Vampire: The Masquerade - Bloodlines 2 [PC, XSX, PS4, XBO] – TBC 2020
The Walking Dead: Onslaught [PC VR, PSVR] – TBC 2020
Warsaw [PS4, Switch] – TBC 2020
Watch Dogs Legion [PC, PS4, XBO, Stadia] – TBC 2020
Wavey The Rocket [Consoles TBC] – TBC 2020
Way to the Woods [PC, XBO] – TBC 2020
Wayward Strand [PC] – TBC 2020
Weaving Tides [PC, Switch] – TBC 2020
Weird West [PC] – TBC 2020
Welcome to ELK [PC, XBO] – TBC 2020
West of Dead [PC, PS4, XBO, Switch] – TBC 2020
West of Loathing [Stadia] – TBC 2020
When The Past Was Around [PC] – TBC 2020
Windjammers 2 [PC, Switch, Stadia] – TBC 2020
Wintermoor Tactics Club [Consoles TBC] – TBC 2020
Worms 2020 [TBC] – TBC 2020
XIII Remake [PC, PS4, XBO, Switch] – TBC 2020
Xuan-Yuan Sword 7 [PC, Consoles TBC] – TBC 2020
Yakuza Kiwami 2 [XBO] – TBC 2020
Yakuza: Like a Dragon [PC, XSX, PS4, XBO] – TBC 2020
Ynglet [PC] – TBC 2020
Zengeon [PS4, XBO, Switch] – TBC 2020
2021 video game releases
Hitman 3 [PC, PS5, XSX, PS4, XBO] – January 2021
Cyber Knights: Flashpoint [PC] – March 2021


Dirt 5 [Stadia] – Early 2021
Elite Dangerous: Odyssey expansion [PC] – Early 2021
Guilty Gear -Strive- [PS4] – Early 2021
In Sound Mind [PC, PS5, XSX] – Early 2021
Of Bird and Cage [PC, PS4, XBO, Switch] – Early 2021
Operation: Tango [PC, PS4, XBO] – Early 2021
SkateBIRD [PC, XBO, Switch] – Early 2021
Surviving The Aftermath [PC, PS4, XBO] – Early 2021
Tribes of Midgard [PC, PS5] – Early 2021
BattleCakes: A Snack-Sized RPG [PC] – Q1 2021
Black Sheet [PC, PS4, XBO, Switch] – Q1 2021
Gravity Heroes [PC, PS4, XBO] – Q1 2021
TOEM [PC] – Q1 2021
UEDI: Shadow of the Citadel [PC] – Q1 2021
Errand Boy [PC] – Q2 2021
Foreclosed [PC, PS4, XBO, Switch] – Q2 2021
Roots Of Pacha [PC] – Q2 2021
GTA 5 [PS5, XSX] – Q3/Q4 2021
GTA Online [PS5, XSX] – Q3/Q4 2021
Destiny 2: The Witch Queen [PC, PS5, XSX, PS4, XBO, Stadia] – Fall 2021
Kerbal Space Program 2 [PC, PS4, XBO] – Fall 2021


A Rat's Quest [PC, PS4, XBO, Switch] – TBC 2021
A Space For The Unbound [PC] – TBC 2021
Airhead [PC, PS4, XBO, Switch] – TBC 2021
Alex Kidd in Miracle World DX [PC, PS4, XBO, Switch] – TBC 2021
Backbone [PC, PS4, XBO, Switch] – TBC 2021
Battlefield 6 [PS5, XSX] – TBC 2021
Chorus [PC, PS5, XSX, PS4, XBO, Stadia] – TBC 2021
Clouzy! [PC] – TBC 2021
Critter Cove [PC] – TBC 2021
Curse of the Sea Rats [PC, PS4, XBO, Switch] – TBC 2021
Cygni [PC] – TBC 2021
Dual Universe [PC] – TBC 2021
Dustborn [PS5, XSX] – TBC 2021
Endling - Extinction Is Forever [PC, PS4, XBO, Switch] – TBC 2021
GhostWire: Tokyo [PC, PS5] – TBC 2021
Goodbye Volcano High [PC, PS5, PS4] – TBC 2021
Horizon Forbidden West [PS5] – TBC 2021
Humankind [PC] – TBC 2021
Hytale [PC] – TBC 2021
Inkulinati [PC] – TBC 2021
It Takes Two [TBC] – TBC 2021
KeyWe [PC, PS4, XBO, Switch] – TBC 2021
The Legend of Heroes: Trails of Cold Steel 4 [PC, Switch] – TBC 2021
Little Witch In The Woods [PC] – TBC 2021
The Lord of the Rings: Gollum [PC, PS5, XSX] – TBC 2021
Lost in Random [TBC] – TBC 2021
Lost Words: Beyond the Page [PC, PS4, XBO, Switch] – TBC 2021
Metal: Hellsinger [PC, PS5, XSX, PS4, XBO] – TBC 2021
Nairi: Rising Tide [PC] – TBC 2021
The Night Is Grey [PC] – TBC 2021
Ollie Oop [PC] – TBC 2021
One Hand Clapping [PC, PS4, XBO, Switch] – TBC 2021
Outlast Trials [PC] – TBC 2021
Resident Evil 8 Village [PC, PS5, XSX] – TBC 2021
Rogue Lords [PC, PS4, XBO, Switch] – TBC 2021
Serial Cleaners [PC, PS4, XBO, Switch] – TBC 2021
Sherlock Holmes Chapter One [PC, PS5, XSX, PS4, XBO] – TBC 2021
Snacko [PC] – TBC 2021
Solar Ash [PS5] – TBC 2021
Source of Madness [PC, Switch] – TBC 2021
Stray [PS5] – TBC 2021
Super Magbot [PC] – TBC 2021
To The Rescue! [PC] – TBC 2021
Unpacking [PC] – TBC 2021
Vampire: The Masquerade - Swansong [TBC] – TBC 2021
Ys 9: Monstrum Nox [PC, PS4, Switch] – TBC 2021
2022 video game releases
Destiny 2: Lightfall [TBC] – Fall 2022


Frogsong [PC] – TBC 2022
Pragmata [PS5, XSX] – TBC 2022
Sea of Stars [PC] – TBC 2022
Skate Story [TBC] – TBC 2022
Tracks Of Thought [PC] – TBC 2022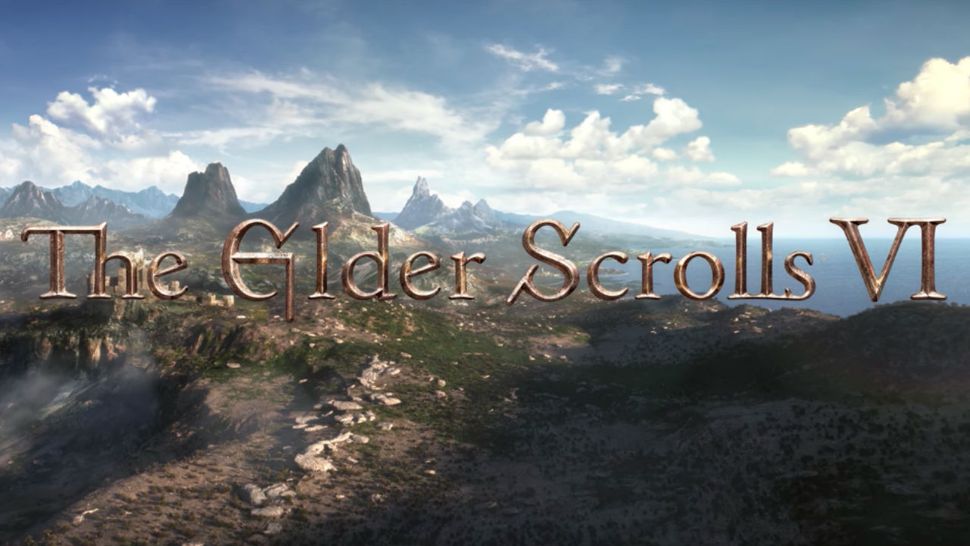 TBC video game releases
Ageless [PC, Switch] – TBC
Agents: Biohunters [PS4, XBO, Switch] – TBC
Anno: Mutationem [TBC] – TBC
The Artful Escape [PC, XBO] – TBC UPDATE
Away: The Survival Series [PC, PS4] – TBC
Back 4 Blood [PC, PS4, XBO] – TBC
Baldur's Gate 3 [PS4, XBO, Stadia] – TBC
Battletoads [XBO] – TBC
Bayonetta 3 [Switch] – TBC
Beyond Good and Evil 2 [TBC] – TBC
Chicory [PC] – TBC
Chivalry 2 [PS5, XSX] – TBC
Control [PS5, XSX] – TBC
Cris Tales [PS5, XSX] – TBC
Dead Island 2 [PC, PS4, XBO] – TBC
Demon's Souls [PS5] – TBC
Destiny 2 [PS5, XSX] – TBC
Destruction All Stars [PS5] – TBC
Destiny 3 [TBC] – TBC
Diablo 4 [PC, PS4, XBO] – TBC
Divinity: Fallen Heroes [TBC] – TBC
Do Not Open [PSVR] – TBC
DogGone [TBC] – TBC
Dragon Age 4 [TBC] – TBC
The Elder Scrolls 6 [TBC] – TBC
Elliot & Ko [PC] – TBC
Epic Chef [PC] – TBC
Fable 4 [TBC] – TBC
Fallout 5 [TBC] – TBC
Final Fantasy 16 [TBC] – TBC
God of War sequel [TBC] – TBC
Gothic Remake [PC, PS5, XSX] – TBC
Gran Turismo 7 [PS5] – TBC
Greak: Memories of Azur [PC, Consoles TBC] – TBC
GTA 6 [TBC] – TBC
Haunted Garage [PC] – TBC
Hello Guest [PC] – TBC
Honey, I Joined a Cult [PC] – TBC
The House of the Dead remake [TBC] – TBC
The House of the Dead 2 remake [TBC] – TBC
Icarus [PC] – TBC
In the Valley of Gods [PC] – TBC
Knuckle Sandwich [PC] – TBC
Legend of Zelda: Breath of the Wild sequel [Switch] – TBC
Little Devil Inside [PC, PS5, PS4] – TBC
Lords of the Fallen 2 [TBC] – TBC
Lost In Random [TBC] – TBC
Mass Effect 5 [TBC] – TBC
Metal Gear Solid 6 [TBC] – TBC
Metroid Prime 4 [Switch] – TBC
Midnight Ghost Hunt [PC] – TBC
Monstrum 2 [PS4, XBO] – TBC
Mount & Blade 2: Bannerlord [PC] – TBC
NieR Replicant ver1.22474487139... [PC, PS4, XBO] – TBC
The Night Is Grey [Switch] – TBC
Oddworld Soulstorm [PC, PS5, PS4] – TBC
Operation: Harsh Doorstop [PC] – TBC
Overlook Trail [PC] – TBC
Overwatch 2 [TBC] – TBC
Paradise Lost [Consoles TBC] – TBC
Pekoe [PC] – TBC
Persona 6 [TBC] – TBC
Project Ambrosio [PC] – TBC
Project Athia [PC, PS5] – TBC
Project: Mara [PC, XSX] – TBC
Prologue [TBC] – TBC
Quantum Error [PS4, PS5] – TBC
Ratchet & Clank: Rift Apart [PS5] – TBC
Returnal [PS5] – TBC
Rolling Hills [PC] – TBC
RustHeart [TBC] – TBC
Sackboy: A Big Adventure [PS5] – TBC
Sakuna: Of Rice and Ruin [PC, PS4, Switch] – TBC
Scarlet Nexus [PC, PS5, XSX, PS4, XBO] – TBC
Shadow Man Remastered [PC] – TBC
The Sims 5 [TBC] – TBC
Skate 4 [TBC] – TBC
SOCOM PS5 [PS5] – TBC
Spinch [PC] – TBC
The Spirit And The Mouse [PC] – [TBC]
Stagehands! [PC] – TBC
S.T.A.L.K.E.R. 2 [TBC] – [TBC]
Stardust Odyssey [PSVR] – TBC
Starfield [TBC] – TBC
Sylvan Meadows [PC] – TBC
System Shock [PC, PS4, XBO] – TBC
Ultra Age [PS4] – TBC
Unbound: Worlds Apart [PC] – TBC
The Unliving [PC] – TBC
Warfare 1944 [PC] – TBC
Wave Break [PC, PS4, XBO, Switch] – TBC
What Happened [Consoles TBC] – TBC
Witchbrook [TBC] – TBC
The Witcher 4 [TBC] – TBC
The Wolf Among Us 2 [PC, Consoles TBC] – TBC
WRC 9 [PS5, XSX, Switch] – TBC