There are few new games for 2022 that are left to release before the end of the year. It's been an absolutely packed few weeks, with some of the best PS5 games and best Xbox Series X games hitting shelves within days of each other – including God of War Ragnarok and Pentiment.
So while there's still some fantastic games coming in December – such as one of our most anticipated upcoming horror games, The Callisto Protocol – it may be time to start turning your attention to all of new games for 2023. Still, whatever you choose to do, below you'll find the major new games of 2022 that are left for the year.
If you want something a little more forward looking, you can also check out our guide to the video game release dates. Or look back over the year at the best games of 2022 which have released so far. Either way, keep on scrolling as we take you through all of the new games for 2022 that are set to launch before the end of December.
2022
Warhammer 40K: Darktide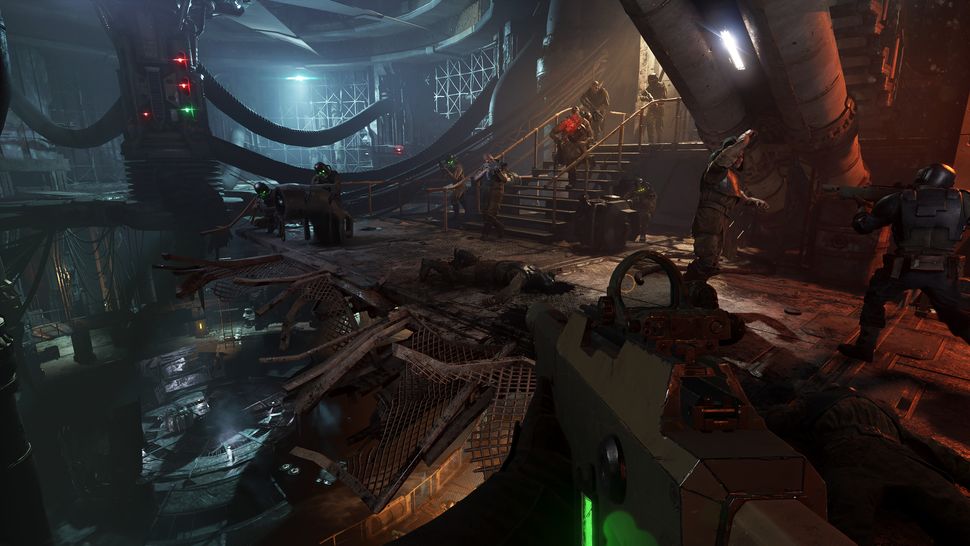 Platform(s): PC, Xbox Series X
Release date: November 30, 2022
Warhammer 40,000: Darktide is an all-new co-op action game from the team that brought you the Vermintide series. You'll be able to create your own character, define their skillset, and then push into some gorgeously gritty sci-fi settings to slay hordes of horrible monsters. Fatshark is promising an evolution of Vermintide 2's melee systems, which are now joined by Warhammer 40K's chunky gunplay. Whether you're playing alone or with friends, Darktide will surely be a riot.
Marvel's Midnight Suns
Platform(s): PS5, Xbox Series X, PC
Release date: December 2, 2022
Firaxis, the developer behind the XCOM series, is bringing us Marvel's Midnight Suns - a supernatural strategy game featuring 12 iconic Marvel heroes. These Midnight Suns characters are banding together to take on Lillith, the Mother of Demons. But, they'll also need help from The Hunter – aka you, the first-ever customizable Marvel hero. Marvel's Midnight Suns is set to launch on PS5, Xbox Series X, and PC December 2, and a release on PS4, Xbox One, and Switch is expected for 2023.
The Callisto Protocol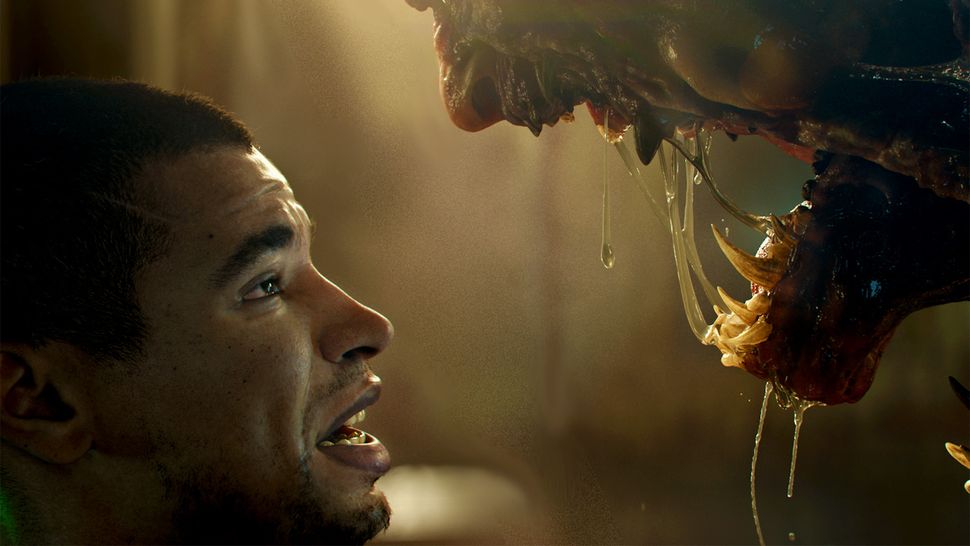 Platform(s): PC, PS5, Xbox Series X/S
Release date: December 2, 2022
Fans of survival horror may want to have The Callisto Protocol on their internal motion sensor. Debuting from new studio Striking Distance, the next-gen survival horror game takes place within a maximum security prison on Jupiter's moon, and promises plenty of gruesome alien nightmare fuel. Devised from Glen Schofield, the man we have to thank for Dead Space, The Callisto Protocol also technically takes place in the PUBG universe - yes, that PUBG universe. See, now you're interested.
High on Life
Platform(s): PC, Xbox Series X/S
Release date: December 13, 2022
High on Life is a new comedy adventure from Rick and Morty creator Justin Roiland. Taking on the role of a high school graduate who doesn't really have much going on, you find yourself becoming an intergalactic bounty hunter who takes on an alien cartel that invades earth to use humanity as a new drug. Oh, and you'll be teaming up with colorful, talking guns.
Final Fantasy 7: Crisis Core Reunion
Developer: Square Enix
Platform(s): PS5, PS4, Xbox Series X, Xbox One, PC, Nintendo Switch
Release date: December 13, 2022
Square Enix is finally plucking Crisis Core: Final Fantasy 7 out of the locked PSP library vault and bringing it to other platforms. Final Fantasy 7: Crisis Core Reunion is a beautiful-looking remaster of the Final Fantasy 7 prequel which launched all the way back in 2007. It features HD graphics, new 3D models, updated combat to bring it in-line with the Final Fantasy 7 Remake, and so much more. It looks great, and we can't wait to play it later this year.
TBC 2022
Highwater
Release date: December 2022
Platform(s): PC, Android, iOS
The upcoming indie from developer Demagog Studio is an isometric strategy adventure we first got a glimpse of during Summer Game Fest 2022. With a beautiful artstyle, Highwater takes place in a world hit by a climate catastrophe. In its flooded setting, you'll follow a character by the name of Niko who sets out on a journey by boat. Joined by friends who Niko picks up along the way, it includes turn-based combat that sees you having to make use of elements in the environment.