If you want to know the release dates of the best new games 2021 and beyond has on the way, then this is the article for you. We've gathered all of the video game release dates for upcoming titles and DLC on PS5, Xbox Series X, PS4, Xbox One, PC, and Switch in this useful reference list, so you don't need to go looking anywhere else to find the information you're after. Are you ready to see what impact Fortnite aliens will have on the game when Season 7 arrives? Or would you prefer to embark on a dimension-hopping adventure in Ratchet & Clank: Rift Apart? If you said yes to either of those then this is your week, as both are coming out. No matter what upcoming games you're looking forward to, you'll find them all listed here along with their release formats and the exact date you can pick them up for yourself.
Check out some of the biggest games of 2021 in our video below:
Video game release dates are always subject to change and new ones are announced every week, so bookmark this page and check back often for the most up to date information on the release schedule. Any updated dates or new additions to the listings here will be highlighted in bold. Please note that games will remain in the TBC section at the bottom of the page until they have a confirmed release date.
---
June 2021 video game releases
Chivalry 2 [PC, PS5, XSX, PS4, XBO] – June 8
Edge of Eternity [PC] – June 8
The Elder Scrolls Online [PS5, XSX] – June 8
The Elder Scrolls Online: Blackwood DLC [PS5, XSX, PS4, XBO] – June 8
Fortnite Season 7 Chapter 2 [PC, PS5, XSX, PS4, XBO, Switch] – June 8
Minecraft: The Caves & Cliffs Update Part 1 [PC, PS5, XSX, PS4, XBO, Switch] – June 8
Willy Morgan and the Curse of Bone Town [Switch] – June 8
Green Hell [PS4, XBO] – June 9
Later Daters [XSX, XBO] – June 9
No More Heroes [PC] – June 9
No More Heroes 2: Desperate Struggle [PC] – June 9
Final Fantasy 7 Remake Intergrade [PS5] – June 10
Ninja Gaiden: Master Edition [Switch] – June 10
One Hand Clapping [PC] – June 10
We Are Football [PC] – June 10
DariusBurst: Another Chronicle EX+ [PS4, Switch] – June 11
Guilty Gear -Strive- [PC, PS5, PS4] – June 11
Ratchet & Clank: Rift Apart [PS5] – June 11
Lumberhill [PC] – June 13
Police Simulator: Patrol Officers [PC] – June 17
Roguebook [PC] – June 17
Ender Lilies: Quietus of the Knights [Switch] – June 22
Labyrinth City: Pierre the Maze Detective [PC] – June 22
Lego Builder's Journey [PC, Switch] – June 22
Super Magbot [PC, Switch] – June 22
Fallen Knight [PC] – June 23
Out of Line [PC] – June 23
Alex Kidd in Miracle World DX [PC, PS5, XSX, PS4, XBO, Switch] – June 24
Legend of Mana [PC, PS4, Switch] – June 24
DreamWorks Spirit Lucky's Big Adventure [PC, PS4, XBO, Switch] – June 25
Mario Golf: Super Rush [Switch] – June 25
Scarlet Nexus [PC, PS5, XSX, PS4, XBO] – June 25
Tony Hawk's Pro Skater 1+2 [Switch] – June 25
Curved Space [PC, PS5, XSX, PS4, XBO] – June 29
Destroy All Humans! [Switch] – June 29
Zombies Ate My Neighbors and Ghoul Patrol [PC, PS4, XBO, Switch] – June 29
A Tale of Synapse: The Chaos Theories [PC, Switch] – June 30


Beasts of Maravilla Island [PC, PS4, XBO, Switch] – June TBC
Sam & Max: This Time It's Virtual [PC VR] – June TBC
Sky: Children of the Light [Switch] – June TBC
Solar Ash [PC, PS5, PS4] – June TBC
World Splitter [XBO] – June TBC
---
July 2021 video game releases
Ender Lilies: Quietus of the Knights [PS5, PS4] – July 6
Monster Hunter Stories 2: Wings of Ruin [PC, Switch] – July 9
Curved Space [Switch] – July 13
Where the Heart Leads [PS5, PS4] – July 13
F1 2021 [PC, PS5, XSX, PS4, XBO] – July 16
The Legend of Zelda: Skyward Sword HD [Switch] – July 16 (The Legend of Zelda: Skyward Sword HD pre-order)
Observer: System Redux [PS4, XBO] – July 16
Cris Tales [PC, PS5, XSX, PS4, XBO, Switch, Stadia] – July 20
Monster Harvest [PC, PS4, XBO, Switch] – July 20
Akiba's Trip: Hellbound & Debriefed [PS4, Switch] – July 23
Neo: The World Ends with You [PS4, Switch] – July 27
The Ascent [PC, XSX, XBO] – July 29


Chernobylite [PS4, XBO] – July TBC
Last Stop [PC, PS5, XSX, PS4, XBO, Switch] – July TBC
Little Devil Inside [PC, PS5, PS4] – July TBC
Tour de France 2021 [PS5, XSX] – July TBC
---
August 2021 video game releases
In Sound Mind [PC, PS5, XSX, Switch] – August 3
The Falconeer: Warrior Edition [PS5, PS4, Switch] – August 5
Foreclosed [PC, PS5, XSX, PS4, XBO, Switch, Stadia] – August 12
Humankind [PC, Stadia] – August 17
RiMS Racing [PC, PS5, XSX, PS4, XBO, Switch] – August 19
Kena: Bridge of Spirits [PC, PS5, PS4] – August 24
King's Bounty 2 [PC, PS4, XBO, Switch] – August 24
Hotel Life [PC, PS5, XSX, PS4, XBO, Switch] – August 26
No More Heroes 3 [Switch] – August 27
Rustler [PS5, XSX, PS4, XBO, Switch] – August 31


Ambition: A Minuet in Power [PC] – August TBC
KeyWe [PC, PS4, XBO, Switch] – August TBC
---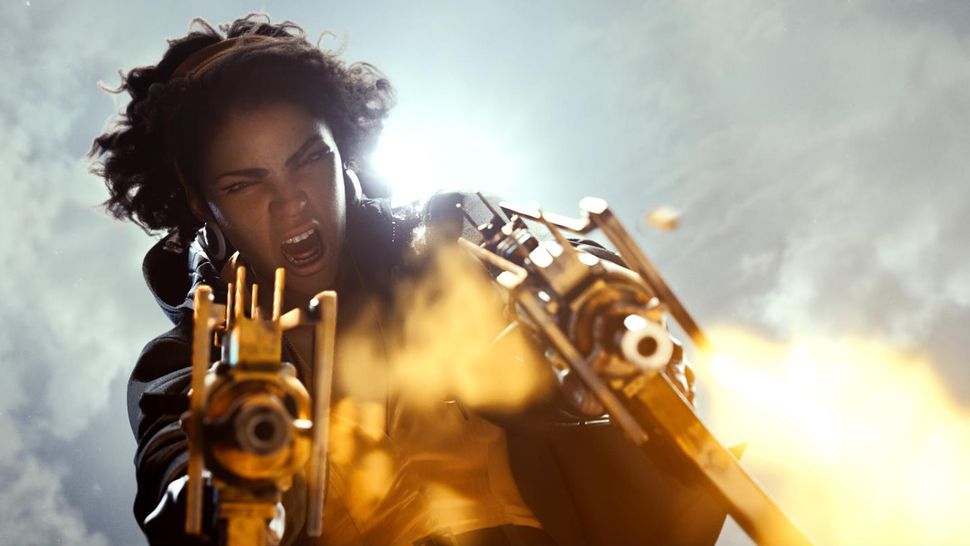 September 2021 video game releases
Pathfinder: Wrath of the Righteous [PC] – September 2
WRC 10 [PC, PS5, XSX, PS4, XBO] – September 2
Family Trainer [Switch] – September 3
Kitaria Fables [PC, PS5, XSX, PS4, XBO, Switch] – September 3
Bus Simulator 21 [PC, PS4, XBO] – September 7
Sonic Colors: Ultimate [PC, PS4, XBO, Switch] – September 7
Life is Strange: True Colors [PC, PS5, XSX, PS4, XBO, Stadia] – September 10
Tales of Arise [PC, PS5, XSX, PS4, XBO] – September 10
Deathloop [PC, PS5] – September 14 (Deathloop pre-order)
Fire Commander [PC] – September 15
Aragami 2 [PC, PS5, XSX, PS4, XBO] – September 17
Ni no Kuni 2: Revenant Kingdom Prince's Edition [Switch] – September 17
GameDec [PC] – September 21
Lost Judgment [PS5, XSX] – September 24
Ghostrunner [PS5, XSX] – September 28
Demon Skin [PS4, XBO, Switch] – September 30
Hot Wheels Unleashed [PC, PS5, XSX, PS4, XBO, Switch] – September 30


Blood Bowl 3 [PC] – September TBC
---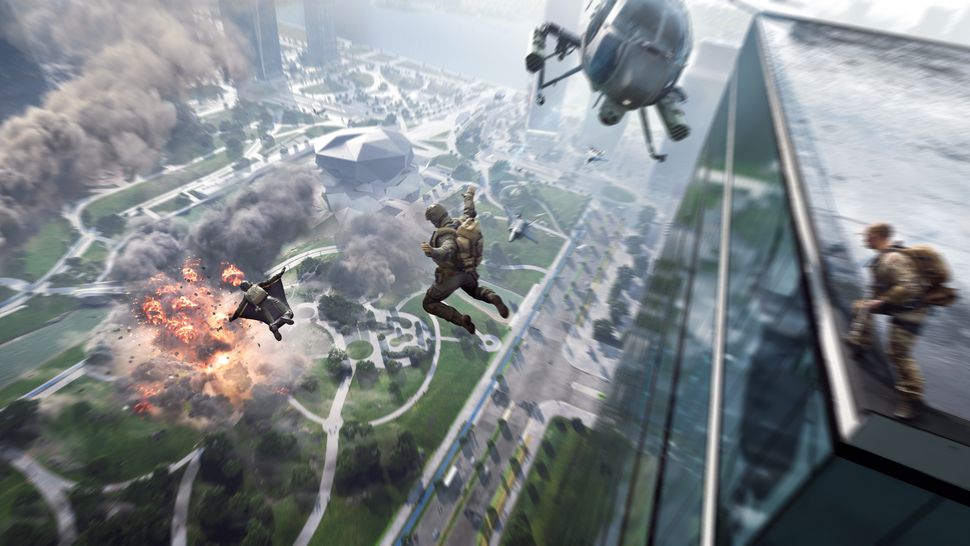 October 2021 video game releases
Far Cry 6 [PC, PS5, XSX, PS4, XBO, Stadia] – October 7 (pre-order Far Cry 6)
Back 4 Blood [PC, PS5, XSX, PS4, XBO] – October 12
Battlefield 2042 [PC, PS5, XSX, PS4, XBO] – October 22


GhostWire: Tokyo [PC, PS5] – October TBC
Stray [PC, PS5] – October TBC
---
November 2021 video game releases
GTA 5 [PS5, XSX] – November 11
GTA Online [PS5, XSX] – November 11
Final Fantasy 14 Endwalker expansion [PC, PS5, PS4] – November 23


Venba [PC] – November TBC
---
December 2021 video game releases
---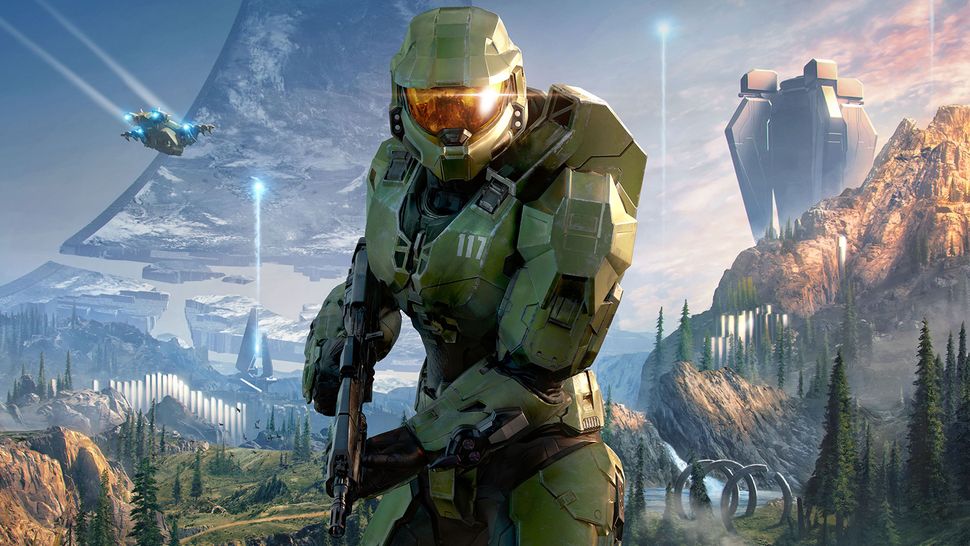 TBC 2021 video game releases
After The Fall [PC VR, PSVR] – Early 2021
Balsa Model Flight Simulator [PC] – Early 2021
Braid Anniversary Edition [PC, PS5, XSX, PS4, XBO, Switch] – Early 2021
Chinatown Detective Agency [PC] – Early 2021
Clid the Snail [PS4] – Early 2021
Dirt 5 [Stadia] – Early 2021
Dynasty Warriors 9 Empires [PC, PS5, XSX, PS4, XBO, Switch] – Early 2021
Itadaki Smash [PS4] – Early 2021
Knight Squad 2 [PC, Consoles TBC] – Early 2021
The Library of Babel [PS4] – Early 2021
Of Bird and Cage [PS4, XBO, Switch] – Early 2021
Onsen Master [PC, Consoles TBC] – Early 2021
Puyo Puyo Tetris 2 [PC] – Early 2021
Roller Champions [PC, PS4, XBO, Switch] – Early 2021
Ruined King [PC, PS4, XBO, Switch] – Early 2021
SkateBIRD [PC, XBO, Switch] – Early 2021
Tribes of Midgard [PC, PS5] – Early 2021
Tsugunohi [PC] – Early 2021
Twogether: Project Indigos [PS4] – Early 2021
Where Cards Fall [PC, Switch] – Early 2021
BattleCakes: A Snack-Sized RPG [PC] – Q1 2021
Black Book [PC, PS4, XBO, Switch] – Q1 2021
Black Sheet [PC, PS4, XBO, Switch] – Q1 2021
Blue Fire [PC, PS4, XBO, Switch] – Q1 2021
Cotton Reboot [PS4, Switch] – Q1 2021
Haven [PS4, Switch] – Q1 2021
King Arthur: Knight's Tale [PS5, XSX] – Q1 2021
Lord Winklebottom Investigates [PC, Switch] – Q1 2021
Mystiqa [PC, PS5, XSX, PS4, XBO, Switch] – Q1 2021
Perseverance: Part 2 [PC] – Q1 2021
Praey for the Gods [PS5, PS4] – Q1 2021
Speed Limit [PC, PS4, XBO, Switch] – Q1 2021
Starbase [PC] – Q1 2021
Thomas Was Alone [Switch] – Q1 2021
UEDI: Shadow of the Citadel [PC] – Q1 2021
Weaving Tides [PC, Switch] – Q1 2021
Alba: A Wildlife Adventure [PS5, XSX, PS4, XBO, Switch] – Spring 2021
Axiom Verge 2 [PC, Switch] – Spring 2021
Big Rumble Boxing: Creed Champions [Switch] – Spring 2021
The Longest Road On Earth [PC] – Spring 2021
New World [PC] – Spring 2021
The Stone of Madness [PC, PS5, XSX, Switch] – Spring 2021
Surviving The Aftermath [PC, PS4, XBO, Switch] – Spring 2021
Trine 4: Melody of Mystery DLC [PS4, XBO, Switch] – Spring 2021
Book Of Travels [PC] – Q2 2021
Carrier Command 2 [PC] – Q2 2021
Clockwork Aquario [PS4, Switch] – Q2 2021
Eldest Souls [PC, PS5, XSX, PS4, XBO, Switch] – Q2 2021
Healing Spree [PC] – Q2 2021
Tunnel of Doom [PC, XBO, Switch] – Q2 2021
Aliens: Fireteam [PC, PS5, XSX, PS4, XBO] – Summer 2021
Ambition: A Minuet in Power [Switch] – Summer 2021
Art of Rally [XBO, Switch] – Summer 2021
The Big Con [PC, XSX, XBO] – Summer 2021
Clash of Chefs VR [PC VR] – Summer 2021
The Crown of Wu [PS4] – Summer 2021
Death's Door [PC, XSX, XBO] – Summer 2021
Demon Turf [PC, XSX, XBO, Switch] – Summer 2021
Disco Elysium: The Final Cut [XSX, XBO, Switch] – Summer 2021
Disgaea 6: Defiance of Destiny [Switch] – Summer 2021
Dragon Ball Z: Kakarot: The Warrior of Hope DLC [PC, PS4, XBO] – Summer 2021
Embr [PS4, XBO, Switch] – Summer 2021
Epic Chef [PC, PS4, XBO, Switch] – Summer 2021
Fall Guys [XBO, Switch] – Summer 2021
Fracked [PSVR] – Summer 2021
Glyph [PC] – Summer 2021
The Good Life [PC, PS4, XBO, Switch] – Summer 2021
Griftlands [Switch] – Summer 2021
Hell Architect [PC] – Summer 2021
Honey, I Joined a Cult [PC] – Summer 2021
I Am Fish [PC, XSX, XBO] – Summer 2021
Lab Rat [PC] – Summer 2021
Labyrinth City: Pierre the Maze Detective [Switch] – Summer 2021
Lawn Mowing Simulator [PC, XSX] – Summer 2021
Lemnis Gate [PC, PS5, XSX, PS4, XBO] – Summer 2021
Lethal Honor Essence [PS4] – Summer 2021
The Magnificent Trufflepigs [Switch] – Summer 2021
Maneater: Truth Quest DLC [PC, PS5, XSX, PS4, XBO] – Summer 2021
Naraka: Bladepoint [PC] – Summer 2021
Neko Ghost, Jump! [PC] – Summer 2021
Neo: The World Ends with You [PC] – Summer 2021
Outer Wilds [Switch] – Summer 2021
Pile Up! Box by Box [PS4, XBO, Switch] – Summer 2021
The Plane Effect [PC, PS5, XSX, Switch] – Summer 2021
Raiden 4 x Mikado Remix [Switch] – Summer 2021
Resident Evil Re:Verse [PC, PS4, XBO] – Summer 2021
Rocket Rumble [PC] – Summer 2021
Samurai Warriors 5 [PC, PS4, XBO, Switch] – Summer 2021
Severed Steel [PC, PS4, XBO] – Summer 2021
Shadowverse: Champion's Battle [Switch] – Summer 2021
Skul: The Hero Slayer [Switch] – Summer 2021
Song of Farca [PC] – Summer 2021
Spelunky [Switch] – Summer 2021
Spelunky 2 [Switch] – Summer 2021
Tetris Effect: Connected Update [PC, PS4] – Summer 2021
TOEM [PC] – Summer 2021
Trove [Switch] – Summer 2021
A Space For The Unbound [PC, PS4, XBO, Switch] – Q3 2021
Forewarned [PC VR] – Q3 2021
Fort Triumph [PS4, XBO, Switch] – Q3 2021
Relic Space [PC] – Q3 2021
Source of Madness [PC, Switch] – Q3 2021
Spelunker HD Deluxe [PS4, Switch] – Q3 2021
Terrorbane [PC, Switch] – Q3 2021
Age of Empires 4 [PC] – Fall 2021
Aztech: Forgotten Gods [PC, PS5, XSX, PS4, XBO, Switch] – Fall 2021
Elite Dangerous: Odyssey expansion [PS4, XBO] – Fall 2021
Halo Infinite [PC, XSX, XBO] – Fall 2021
Kainga: Seeds of Civilization [PC] – Fall 2021
Oxenfree 2: Lost Signals [PC, Switch] – Fall 2021
Rogue Lords [PC, PS4, XBO, Switch] – Fall 2021
Super Catboy [PC] – Fall 2021
To The Rescue! [PC, Switch] – Fall 2021
Hotel Transylvania: Scary-Tale Adventures [PC, PS4, XBO, Switch] – Halloween 2021
Sunshine Manor [PC, PS5, XSX, PS4, XBO, Switch] – Halloween 2021
Abandoned [PS5] – Q4 2021
Animal Rescue [PC, PS5, XSX, PS4, XBO, Switch] – Q4 2021
B.I.O.T.A. [PC] – Q4 2021
Call of Duty 2021 [TBC] – Q4 2021
Curious Expedition 2 [PS5, XSX, PS4, XBO, Switch] – Q4 2021
Edge of Eternity [XSX, XBO] – Q4 2021
Errand Boy [PC] – Q4 2021
The Gunk [PC, XSX, XBO] – Q4 2021
Starsand [PC] – Q4 2021
We Were Here Forever [PC, PS5, XSX] – Q4 2021
Pokemon Brilliant Diamond / Shining Pearl [Switch] – Late 2021
Shadow Tactics: Blades of the Shogun - Aiko's Choice [PC] – Late 2021
Six Days in Fallujah [PC, Consoles TBC] – Late 2021
Horizon Forbidden West [PS5, PS4] – Holiday 2021
Minecraft: The Caves & Cliffs Update Part 2 [PC, PS5, XSX, PS4, XBO, Switch] – Holiday 2021
Crimson Desert [PC, Consoles TBC] – Winter 2021
OlliOlli World [PC, PS5, XSX, PS4, XBO, Switch] – Winter 2021
Tin Hearts [PC, PC VR, PS5, XSX, PS4, PSVR, XBO, Switch] – Winter 2021


A Little Golf Journey [PC, Switch] – TBC 2021
A Long Journey to an Uncertain End [PC] – TBC 2021
A Rat's Quest [PC, PS4, XBO, Switch] – TBC 2021
The Academy: The First Riddle [PS4, XBO, Switch] – TBC 2021
Aeon Must Die [PS4] – TBC 2021
After the Fall [PSVR] – TBC 2021
Airhead [PC, PS4, XBO, Switch] – TBC 2021
Alaloth - Champions of The Four Kingdoms [PC, PS4, XBO, Switch] – TBC 2021
Alchemic Cutie [PC] – TBC 2021
The Amazing American Circus [PC, PS5, XSX, PS4, XBO, Switch] – TBC 2021
Among Us [PS5, PS4, XBO] – TBC 2021
Anno: Mutationem [PC, PS4] – TBC 2021
Antonball Deluxe [Switch] – TBC 2021
Arcade Paradise [PC, PS5, XSX, PS4, XBO, Switch] – TBC 2021
Arkham Horror: Mother's Embrace [PC, PS4, XBO, Switch] – TBC 2021
The Artful Escape [PC, XBO] – TBC 2021
Astral Equilibrium [PC, Switch] – TBC 2021
Atomic Heart [PC, PS5, XSX, PS4, XBO] – TBC 2021
Atrio: The Dark Wild [PC, XBO] – TBC 2021
B.ARK [Switch] – TBC 2021
Babylon's Fall [PC, PS4] – TBC 2021
Back Then [PS4] – TBC 2021
Backbone [PC, PS4, XBO, Switch] – TBC 2021
Baldo [Switch] – TBC 2021
Bear and Breakfast [PC, Switch] – TBC 2021
Beyond a Steel Sky [PS4, XBO] – TBC 2021
Biomutant [PS5, XSX] – TBC 2021
Black Skylands [PC] – TBC 2021
Blade Runner: Enhanced Edition [PC, PS4, XBO, Switch] – TBC 2021
Blazing Beaks [PS4] – TBC 2021
Blind Fate: Edo no Yami [PC, PS4, XBO, Switch] – TBC 2021
Boundary [PC, PS4] – TBC 2021
Boyfriend Dungeon [PC, Switch] – TBC 2021
Breathedge [PS4, XBO, Switch] – TBC 2021
Bright Memory: Infinite [PC, XSX, XBO] – TBC 2021
Bustafellows [PC, Switch] – TBC 2021
Button City [PC] – TBC 2021
Calico [PC] – TBC 2021
Call of Duty: Warzone [PS5, XSX] – TBC 2021
Captain Contraband [PC] – TBC 2021
Card Shark [PC, Switch] – TBC 2021
Century: Age of Ashes [PC] – TBC 2021
Chorus [PC, PS5, XSX, PS4, XBO, Stadia] – TBC 2021
City of Gangsters [PC] – TBC 2021
Clouzy! [PC] – TBC 2021
Conan Chop Chop [PC, PS4, XBO, Switch] – TBC 2021
Corbid! A Colorful Adventure [PS4] – TBC 2021
Critter Cove [PC] – TBC 2021
CrossfireX [PC, XSX, XBO] – TBC 2021
Crysis Remastered Trilogy [PC, PS4, XBO, Switch] – TBC 2021
Cuphead: The Delicious Last Course DLC [PC, XBO, Switch] – TBC 2021
Curse of the Sea Rats [PC, PS4, XBO, Switch] – TBC 2021
Cyber Knights: Flashpoint [PC] – TBC 2021
Cyber Shadow [PC, PS4, XBO] – TBC 2021
Cyberpunk 2077 [PS5, XSX] – TBC 2021
Cygni [PC] – TBC 2021
Dangerous Driving 2 [PC, PS4, XBO, Switch] – TBC 2021
The Dark Pictures Anthology: House of Ashes [PC, PS5, XSX, PS4, XBO] – TBC 2021
Dark Renaissance [PC, Consoles TBC] – TBC 2021
Darkest Dungeon 2 [PC] – TBC 2021
Dead Static Drive [PC, XBO] – TBC 2021
Deadly Premonition 2 [PC] – TBC 2021
Deathtrap Dungeon [Consoles TBC] – TBC 2021
Definitely Not Fried Chicken [PC] – TBC 2021
Deliver Us The Moon [PS5, XSX] – TBC 2021
Demon Slayer: The Hikonami Chronicles [PC, PS5, XSX, PS4, XBO] – TBC 2021
Despot's Game [PC] – TBC 2021
Diablo 2 Resurrected [PC, PS5, XSX, PS4, XBO, Switch] – TBC 2021
Dicey Dungeons [Switch] – TBC 2021
Die By The Blade [PC, Consoles TBC] – TBC 2021
Digimon Survive [PC, PS4, XBO, Switch] – TBC 2021
The Division: Heartland [PC, PS5, XSX, PS4, XBO] – TBC 2021
Dordogne [PC, Switch] – TBC 2021
Dry Drowning [PS4, XBO] – TBC 2021
Dual Universe [PC] – TBC 2021
Dustborn [PS5, XSX] – TBC 2021
EA Sports PGA Tour [PS5, XSX] – TBC 2021
Eastward [PC, Switch] – TBC 2021
El Shaddai: Ascension of the Metatron [PC] – TBC 2021
Elyon [PC] – TBC 2021
Endling - Extinction Is Forever [PC, PS4, XBO, Switch] – TBC 2021
Esports Boxing Club [PC, PS5, XSX, PS4, XBO] – TBC 2021
The Eternal Cylinder [PC, PS4, XBO] – TBC 2021
Evil Dead: The Game [PC, PS5, XSX, PS4, XBO, Switch] – TBC 2021
Expedition Zero [PC] – TBC 2021
Expeditions: Rome [PC] – TBC 2021
F.I.S.T: Forged In Shadow Torch [PS4] – TBC 2021
Fallen Knight [PS4, XBO, Switch] – TBC 2021
Fearmonium [PC] – TBC 2021
FIFA 22 [PC, PS5, XSX, PS4, XBO] – TBC 2021
Fire Commander [PS5, XSX, PS4, XBO] – TBC 2021
First Class Trouble [PC, PS4, XBO, Switch] – TBC 2021
Five Nights at Freddy's Security Breach [PC, PS5, PS4] – TBC 2021
Fling to the Finish [PC] – TBC 2021
Flippin Kaktus [PC] – TBC 2021
Forever Ago [PC] – TBC 2021
The Forgotten City [PC, XBO] – TBC 2021
The Garden Path [PC] – TBC 2021
Garden Story [PC, Switch] – TBC 2021
Glitchpunk [PC] – TBC 2021
Godlike Burger [PC] – TBC 2021
Goodbye Volcano High [PC, PS5, PS4] – TBC 2021
Gravity Heroes [PS4, XBO, Switch] – TBC 2021
HAAK [Switch] – TBC 2021
Harmony's Odyssey [PC, Switch] – TBC 2021
Haunted Space [PC, PS5, XSX] – TBC 2021
Heavenly Bodies [PS5, PS4] – TBC 2021
Hellblade 2: Senua's Saga [XSX] – TBC 2021
Hellpoint [PS5, XSX] – TBC 2021
Hidden Deep [PC] – TBC 2021
Himig [PC] – TBC 2021
Hindsight [PC, Switch] – TBC 2021
Hitchhiker - A Mystery Game [PC, PS4, XBO, Switch] – TBC 2021
Hoa [PC] – TBC 2021
Hollow Knight: Silksong [PC, Switch] – TBC 2021
The House of the Dead: Remake [Switch] – TBC 2021
Humanity [PS4] – TBC 2021
I Expect You To Die 2: The Spy And The Liar [PSVR] – TBC 2021
I Saw Black Clouds [PS5, XSX] – TBC 2021
In Nightmare [PS4] – TBC 2021
Inkulinati [PC] – TBC 2021
Inner Ashes [PS4] – TBC 2021
It Takes Two [TBC] – TBC 2021
Janosik 2 [PC] – TBC 2021
Jett: The Far Shore [PC, PS5, PS4] – TBC 2021
Jumpala [PC] – TBC 2021
Kathy Rain: Director's Cut [PC] – TBC 2021
Kingdoms of Amalur: Re-Reckoning: Fatesworn DLC [PC, PS4, XBO] – TBC 2021
Knights of Honor 2: Sovereign [PC] – TBC 2021
Lake [PC, XBO] – TBC 2021
The Last Taxi [PC VR] – TBC 2021
Legal Dungeon [Switch] – TBC 2021
Lego Star Wars: The Skywalker Saga [PC, PS5, XSX, PS4, XBO, Switch] – TBC 2021
The Legend of Heroes: Trails of Cold Steel 4 [PC, Switch] – TBC 2021
Life is Strange Remastered Collection [PC, PS5, XSX, PS4, XBO, Stadia] – TBC 2021
Life of Delta [PC, PS4, XBO, Switch] – TBC 2021
The Lightbringer [PC, Switch] – TBC 2021
Little Nightmares 2 [PS5, XSX] – TBC 2021
Little Witch In The Woods [PC] – TBC 2021
Lost At Sea [PC] – TBC 2021
Lost Epic [PC] – TBC 2021
Lost in Random [TBC] – TBC 2021
Lumberhill [Switch] – TBC 2021
Lumote [PC, PS4, XBO, Switch] – TBC 2021
Madden 22 [PC, PS5, XSX, PS4, XBO] – TBC 2021
Magic: Legends [PC] – TBC 2021
Martha is Death [PC, PS5, XSX, PS4, XBO] – TBC 2021
Marvel's Avengers: War for Wakanda expansion [PC, PS5, XSX, PS4, XBO, Stadia] – TBC 2021
Mayhem Brawler [PC, PS4, XBO, Switch] – TBC 2021
Mechwarrior 5: Mercenaries [PC] – TBC 2021
Melon Journey 2 [PC] – TBC 2021
Metal: Hellsinger [PC, PS5, XSX, PS4, XBO] – TBC 2021
Mineko's Night Market [PC, Switch] – TBC 2021
Minute of Islands [PC, PS4, XBO, Switch] – TBC 2021
Misc. [PC] – TBC 2021
Mondo Museum [PC] – TBC 2021
Monster Safari [PC] – TBC 2021
My Child Lebensborn [PS4, XBO, Switch] – TBC 2021
Nairi: Rising Tide [PC, Switch] – TBC 2021
NBA 2K22 [PC, PS5, XSX, PS4, XBO] – TBC 2021
Neon White [PC, Switch] – TBC 2021
The Night Is Grey [PC] – TBC 2021
Olija [PC, PS4, XBO, Switch] – TBC 2021
Ollie Oop [PC] – TBC 2021
One Hand Clapping [PS4, XBO, Switch, Stadia] – TBC 2021
Open Roads [PC, PS5, XSX, PS4, XBO] – TBC 2021
Operation Highjump [PS4] – TBC 2021
Orange Island [PC, PS4, Switch] – TBC 2021
The Other Side [PC] – TBC 2021
Out of Line [PS4, XBO, Switch] – TBC 2021
Out There: Oceans of Time [PC] – TBC 2021
Outbuddies DX [PS4] – TBC 2021
The Outer Worlds: Murder on Eridanos DLC [Switch] – TBC 2021
Outlast Trials [PC] – TBC 2021
Paranoia: Happiness is Mandatory [PS4, XBO] – TBC 2021
Pecaminosa [PS4, XBO] – TBC 2021
Perseverance: Part 2 [XBO, Switch] – TBC 2021
PES 2022 [TBC] – TBC 2021
Phantasy Star Online 2: New Genesis [XSX, XBO] – TBC 2021
Pharaoh: A New Era [PC] – TBC 2021
Pigeon Simulator [PC] – TBC 2021
Pile Up! [PC, PS4, XBO, Switch] – TBC 2021
Pixel Game Maker MV [Switch] – TBC 2021
Potion Craft [PC] – TBC 2021
Potion Permit [PC, PS4, XBO, Switch] – TBC 2021
Prince of Persia: The Sands of Time Remake [PC, PS5, XSX, PS4, XBO] – TBC 2021
Psikodelya [Consoles TBC] – TBC 2021
Psychonauts 2 [PC, XSX, PS4, XBO] – TBC 2021
Punk Wars [PC] – TBC 2021
Puzzle Bobble 3D: Vacation Odyssey [PS5, PS4, PSVR] – TBC 2021
Quantum League [PS4, XBO, Switch] – TBC 2021
Rainbow Six Quarantine [PC, PS4, XBO] – TBC 2021
RAN: Lost Islands [PC] – TBC 2021
Rawmen [PC] – TBC 2021
Ready or Not [PC] – TBC 2021
Red Solstice 2: Survivors [PC] – TBC 2021
Resident Evil 4 VR [PC VR] – TBC 2021
RICO London [PS5, PS4, Switch] – TBC 2021
Riders Republic [PC, PS5, XSX, PS4, XBO, Stadia] – TBC 2021
The Riftbreaker [PC, PS4, XBO] – TBC 2021
Road 96 [PC, Switch] – TBC 2021
Rogue Invader [PC] – TBC 2021
Rogue State Revolution [PC] – TBC 2021
Roguebook [PS5, XSX, PS4, XBO, Switch] – TBC 2021
RPG Time: The Legend of Wright [PC, XBO] – TBC 2021
R-Type Final 2 [PC, XSX, PS4, XBO, Switch] – TBC 2021
Rune Factory 5 [Switch] – TBC 2021
Sable [PC, XSX, XBO] – TBC 2021
Sail Forth [PC, PS4, XBO, Switch] – TBC 2021
Sands of Aura [PC] – TBC 2021
Saturnalia [PC] – TBC 2021
Sayri: The Beginning [PC, Consoles TBC] – TBC 2021
Scavengers [PC, PS4, XBO] – TBC 2021
Scorn [PC, XSX] – TBC 2021
The Sealed Ampoule [PC] – TBC 2021
Season [PC, PS5] – TBC 2021
Second Extinction [XSX, XBO] – TBC 2021
Seed of Life [PC] – TBC 2021
Serial Cleaners [PC, PS4, XBO, Switch] – TBC 2021
Serious Sam 4 [PS4, XBO] – TBC 2021
Serpent Showdown [PC, Switch] – TBC 2021
Shadow Warrior 3 [TBC] – TBC 2021
She Dreams Elsewhere [PC, XBO, Switch] – TBC 2021
Sheltered 2 [PC] – TBC 2021
Sherlock Holmes Chapter One [PC, PS5, XSX, PS4, XBO] – TBC 2021
Shin Megami Tensei 5 [Switch] – TBC 2021
Shredders [XSX] – TBC 2021
Sifu [PC, PS5, PS4] – TBC 2021
Skater XL [Switch] – TBC 2021
Skeleton Crew [PC] – TBC 2021
Sludge Life [Switch] – TBC 2021
Smalland [PC, PS4, XBO, Switch] – TBC 2021
Snacko [PC] – TBC 2021
Sniper Ghost Warrior Contracts 2 [PS5] – TBC 2021
Someday You'll Return [PS4, XBO] – TBC 2021
Song in the Smoke [PSVR] – TBC 2021
Songs of Conquest [PC] – TBC 2021
Sports Story [Switch] – TBC 2021
Squadron 51 [PC, PS4, XBO, Switch] – TBC 2021
Stack Up! (Or Dive Trying) [PC] – TBC 2021
The Stanley Parable: Ultra Deluxe [PC, Consoles TBC] – TBC 2021
Star Wars Hunters [Switch] – TBC 2021
Starmancer [PC] – TBC 2021
Super Animal Royale [PS4, Switch, Stadia] – TBC 2021
Super Squad [PC] – TBC 2021
Sword of the Necromancer [PS5, XSX] – TBC 2021
Tandem: A Tale of Shadows [PC, PS4, XBO, Switch] – TBC 2021
Tasomachi [PC] – TBC 2021
Teacup [PC] – TBC 2021
Teenage Mutant Ninja Turtles: Shredder's Revenge [PC, Consoles TBC] – TBC 2021
Temtem [XSX] – TBC 2021
Teratopia [Switch] – TBC 2021
This Is Pool [PC, PS4, XBO, Switch] – TBC 2021
This Is Snooker - Pool Deluxe Edition [PC, PS4, XBO, Switch] – TBC 2021
Those Who Remain [Switch] – TBC 2021
Thymesia [PC] – TBC 2021
Tiny Troopers: Global Ops [PC, PS5, XSX, PS4, XBO, Switch] – TBC 2021
Tormented Souls [PC, PS5, XBX, Switch] – TBC 2021
Total War: Elysium [PC] – TBC 2021
Total War: Warhammer 3 [PC] – TBC 2021
Trash Sailors [PC, XBO] – TBC 2021
Trifox [PC, Consoles TBC] – TBC 2021
Twelve Minutes [PC, XBO] – TBC 2021
Ty the Tasmanian Tiger 2: Bush Rescue HD remake [PS4, XBO, Switch] – TBC 2021
Ultimate Summer [PS5, XSX, PS4, XBO, Switch] – TBC 2021
Umurangi Generation [Switch] – TBC 2021
The Uncertain: Light at the End [PS4, XBO, Switch] – TBC 2021
Underworld Dreams [Switch] – TBC 2021
The Universim [Consoles TBC] – TBC 2021
Unknown 9: Awakening [TBC] – TBC 2021
Unpacking [PC] – TBC 2021
Unsouled [PC] – TBC 2021
Vampire: The Masquerade - Swansong [PC, PS5, XSX, PS4, XBO, Switch] – TBC 2021
Vigor [PS5] – TBC 2021
Voidtrain [PC, Consoles TBC] – TBC 2021
Warhammer Age of Sigmar: Storm Ground [PC, PS4, XBO, Switch] – TBC 2021
Warhammer Age of Sigmar: Tempestfall [PC VR] – TBC 2021
Watch Dogs Legion multiplayer mode [PC] – TBC 2021
Wavey The Rocket [Consoles TBC] – TBC 2021
Way to the Woods [PC, XBO] – TBC 2021
Wayward Strand [PC] – TBC 2021
Weird West [PC] – TBC 2021
Where The Heart Is [PS4] – TBC 2021
The Wild at Heart [PC, XBO] – TBC 2021
Windfolk [PS4] – TBC 2021
Windjammers 2 [PC, Switch, Stadia] – TBC 2021
The Witcher 3 [PS5, XSX] – TBC 2021
WRC 10 [Switch] – TBC 2021
WW1 Isonzo [PC, PS5, XSX, PS4, XBO] – TBC 2021
WWE 2K22 [PS5, XSX] – TBC 2021
XIII Remake [Switch] – TBC 2021
Xuan-Yuan Sword 7 [PS4, XBO] – TBC 2021
Young Souls [PC, Stadia] – TBC 2021
Youtubers Life 2 [PC, PS4, XBO, Switch] – TBC 2021
Ynglet [PC] – TBC 2021
Ys 9: Monstrum Nox [PC, PS4, Switch] – TBC 2021
Zengeon [PS4, XBO] – TBC 2021
---
2022 video game releases
Elden Ring [PC, PS5, XSX, PS4, XBO] – January 21, 2022
Rugby 22 [PC, PS5, XSX, PS4, XBO] – January TBC, 2022
Blood Bowl 3 [PS5, XSX, PS4, XBO, Switch] – February TBC, 2022
Ghosts [PC, PS4, XBO, Switch] – February 22, 2022
Hiro's Escape [PC] – February TBC, 2022


Destiny 2: The Witch Queen [PC, PS5, XSX, PS4, XBO, Stadia] – Early 2022
Fraymakers [PC] – Early 2022
Ghosts [PC, PS5, XSX, PS4, XBO, Switch] – Early 2022
Monster Hunter Rise [PC] – Early 2022
Pokemon Legends: Arceus [Switch] – Early 2022
Sam & Max: This Time It's Virtual [PSVR] – Early 2022
Everspace 2 [XBO] – Q1 2022
Nippon Marathon 2 [PC, PS4, Switch] – Q1 2022
Saviour [PC] – Winter 2022


Arctic Awakening [PC, PS5, XSX, PS4, XBO] – TBC 2022
Ark 2 [XSX] – TBC 2022
Avatar [PC, Consoles TBC] – TBC 2022
Brewmaster [PC, PS5, XSX, PS4, XBO, Switch] – TBC 2022
The Callisto Protocol [PC, Consoles TBC] – TBC 2022
Dark Envoy [PC, PS5, XSX, PS4, XBO] – TBC 2022
Daymare: 1994 Sandcastle [PC, PS5, XSX, PS4, XBO] – TBC 2022
Forspoken [PC, PS5] – TBC 2022
Frogsong [PC] – TBC 2022
GetsuFumaDen: Undying Moon [PC, Switch] – TBC 2022
God of War Ragnarok [PS5, PS4] – TBC 2022
Gord [PC] – TBC 2022
Gotham Knights [PC, PS5, XSX, PS4, XBO] – TBC 2022
Gran Turismo 7 [PS5, PS4] – TBC 2022
Hogwarts Legacy [PC, PS5, XSX, PS4, XBO] – TBC 2022
I, The Inquisitor [TBC] – TBC 2022
Kerbal Space Program 2 [PC, PS4, XBO] – TBC 2022
The Last Worker [PC, PC VR, PS5, XSX, Switch] – TBC 2022
The Lord of the Rings: Gollum [PC, PS5, XSX, PS4, XBO, Switch] – TBC 2022
Narco Tycoon [PC, Switch] – TBC 2022
Path of Exile 2 [PC] – TBC 2022
Project Triangle Strategy [Switch] – TBC 2022
Sea of Stars [PC] – TBC 2022
Skate Story [TBC] – TBC 2022
Skull and Bones [PC, PS4, XBO] – TBC 2022
Sonic: Origins [TBC] – TBC 2022
Splatoon 3 [Switch] – TBC 2022
Suicide Squad: Kill the Justice League [PC, PS5, XSX] – TBC 2022
Tracks Of Thought [PC] – TBC 2022
Unexplored 2: The Wayfarer's Legacy [PC] – TBC 2022
War Hospital [PC, PS5, XSX] – TBC 2022
Warhammer 40,000: Chaos Gate - Daemonhunters [PC] – TBC 2022
Wild West Dynasty [PC] – TBC 2022
---
2023 video game releases
Destiny 2: Lightfall [TBC] – Early 2023


Payday 3 [PC, Consoles TBC] – TBC 2023
Pragmata [PS5, XSX] – TBC 2023
---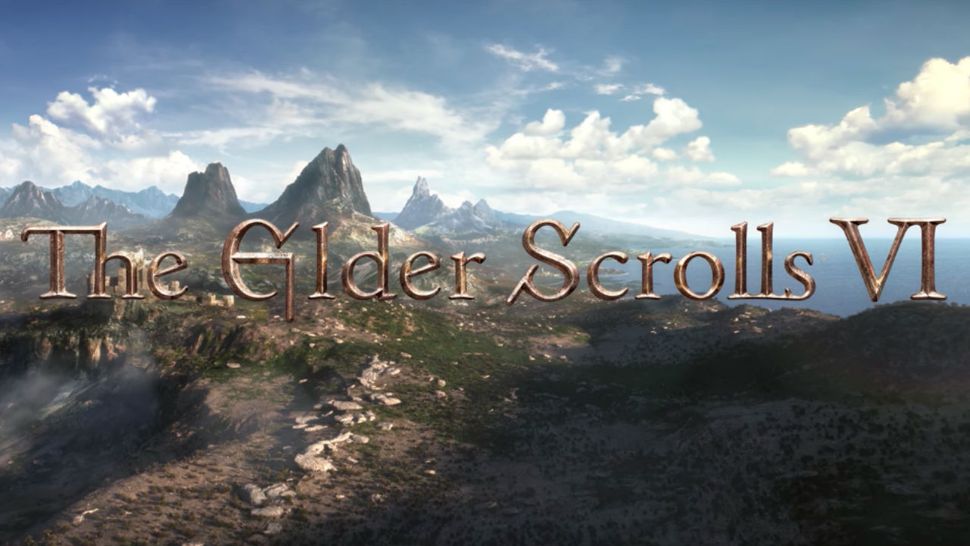 TBC video game releases
Aeterna Noctis [PS4] – TBC
Agents: Biohunters [PS4, XBO, Switch] – TBC
Alpaca Ball: Allstars [PS4, XBO] – TBC
Architect Life [TBC] – TBC
As Dusk Falls [XSX] – TBC
Avowed [PC, XSX] – TBC
Away: The Survival Series [PC, PS4] – TBC
Baldur's Gate 3 [PS4, XBO] – TBC
Bayonetta 3 [Switch] – TBC
Best Mall Simulator [PC] – TBC
Beyond Good and Evil 2 [TBC] – TBC
Black Myth: Wukong [TBC] – TBC
Blood of Heroes [PC, PS5, XSX, PS4, XBO] – TBC
BPM: Bullets Per Minute [PS4, XBO] – TBC
Bunker Survival [PC] – TBC
Chef Life [TBC] – TBC
Chicory [PC] – TBC
The Day Before [PC] – TBC
Dead Island 2 [PC, PS4, XBO] – TBC
Deathground [PC] – TBC
Destiny 3 [TBC] – TBC
Diablo 4 [PC, PS4, XBO] – TBC
Divinity: Fallen Heroes [TBC] – TBC
Do Not Open [PSVR] – TBC
DogGone [TBC] – TBC
Doom Eternal [PS5, XSX] – TBC
Dragon Age 4 [TBC] – TBC
Dragon Quest 3 HD-2D Remake [TBC] – TBC
Dragon Quest 12 [TBC] – TBC
Dragon Quest Heroes 1 and 2 [Switch] – TBC
Dragon Quest Treasures [TBC] – TBC
Earthblade [TBC] – TBC
The Elder Scrolls 6 [TBC] – TBC
Elliot & Ko [PC] – TBC
Endless Dungeon [PC, PS5, XSX, PS4, XBO, Switch] – TBC
Everwild [PC, XBO] – TBC
Fable 4 [XSX] – TBC
Fallout 5 [TBC] – TBC
Final Fantasy 7 Remake Part 2 [TBC] – TBC
Final Fantasy 16 [PS5] – TBC
The Five Covens [PS4] – TBC
Forza Motorsport [XSX] – TBC
Galahad 3093 [TBC] – TBC
Ghostrunner 2 [PC, PS5, XSX] – TBC
Gothic Remake [PC, PS5, XSX] – TBC
Greak: Memories of Azur [PC, Consoles TBC] – TBC
GreedFall [PS5, XSX] – TBC
GTA 6 [TBC] – TBC
Happy's Humble Burger Farm [PC] – TBC
Hardspace: Shipbreaker [PS4, XBO] – TBC
Haunted Garage [PC] – TBC
Hello Engineer [PC] – TBC
Hello Guest [PC] – TBC
Hello Neighbor 2 [PC, XSX] – TBC
Here Comes Niko! [PC, Switch] – TBC
The House of the Dead 2: Remake [TBC] – TBC
Hytale [PC] – TBC
Icarus [PC] – TBC
In the Valley of Gods [PC] – TBC
Indiana Jones game from Bethesda [TBC] – TBC
KEO [PS4] – TBC
Knuckle Sandwich [PC] – TBC
Left 4 Dead 3 [TBC] – TBC
Legend of Zelda: Breath of the Wild sequel [Switch] – TBC
Lords of the Fallen 2 [PC, PS5, XSX] – TBC
Lost Soul Aside [PC, PS5, PS4] – TBC
The Many Pieces of Mr. Coo [PS4] – TBC
Mass Effect 5 [TBC] – TBC
Metal Gear Solid 6 [TBC] – TBC
Metro Exodus [PS5, XSX] – TBC
Metroid Prime 4 [Switch] – TBC
Midnight Ghost Hunt [PC] – TBC
Militsioner [TBC] – TBC
Monstrum 2 [PS4, XBO] – TBC
Moonglow Bay [PC, XSX, XBO] – TBC
Mount & Blade 2: Bannerlord [PC] – TBC
The Night Is Grey [Switch] – TBC
Operation: Harsh Doorstop [PC] – TBC
Overlook Trail [PC] – TBC
Overwatch 2 [TBC] – TBC
Pavlov [PS5 VR] – TBC
Payday 3 [TBC] – TBC
Pekoe [PC] – TBC
Perfect Dark [TBC] – TBC
Perish [PC] – TBC
Persona 6 [TBC] – TBC
Project 007 [TBC] – TBC
Project Ambrosio [PC] – TBC
Project Mara [PC, XSX] – TBC
Project Oxygen [PC, PS5, XSX] – TBC
Project Windless [TBC] – TBC
Prologue [TBC] – TBC
Quantum Error [PS5, XSX, PS4] – TBC
Recompile [PS5] – TBC
Rolling Hills [PC] – TBC
RustHeart [TBC] – TBC
Serum [PC] – TBC
The Settlers [PC] – TBC
Shadow Man Remastered [PC] – TBC
The Sims 5 [TBC] – TBC
Skapp [PS4] – TBC
Skate 4 [TBC] – TBC
Skin Deep [PC] – TBC
SOCOM PS5 [PS5] – TBC
Soul Reaver remake [TBC] – TBC
Spinch [PC] – TBC
The Spirit And The Mouse [PC] – [TBC]
Stagehands! [PC] – TBC
S.T.A.L.K.E.R. 2 [PC, XSX] – [TBC]
Star Wars Lucasfilm Games [TBC] – TBC
Stardust Odyssey [PSVR] – TBC
Starfield [TBC] – TBC
State of Decay 3 [TBC] – TBC
Steelrising [TBC] – TBC
Streets of Rage 4 DLC [PC, PS4, XBO, Switch] – TBC
Surgeon Life [TBC] – TBC
Sylvan Meadows [PC] – TBC
System Shock [PC, PS4, XBO] – TBC
Tchia [PC, Stadia] – TBC
Test Drive Unlimited Solar Crown [PC, PS5, XSX, PS4, XBO, Switch] – TBC
Thunder Tier One [PC] – TBC
Train Life [TBC] – TBC
Ubisoft Star Wars game [TBC] – TBC
Ultra Age [PS4] – TBC
Unbound: Worlds Apart [PC] – TBC
The Unliving [PC] – TBC
Vampire: The Masquerade - Bloodlines 2 [PC, XSX, PS4, XBO] – TBC
Vanguard [TBC] – TBC
Walls of Lies [PS4] – TBC
The Wandering Village [PC] – TBC
Warfare 1944 [PC] – TBC
Wave Break [PC, PS4, XBO, Switch] – TBC
What Happened [Consoles TBC] – TBC
Witchbrook [TBC] – TBC
The Witcher 4 [TBC] – TBC
The Wolf Among Us 2 [PC, Consoles TBC] – TBC
Woodo [PC] – TBC
XCOM 3 [TBC] – TBC
Yo-Kai Watch 4 [Switch] – TBC
Zenith [PSVR] – TBC