If you're searching for the release dates of the best new games 2019 and beyond has to come, then this is the article for you. We've collected all of the video game release dates for upcoming titles and DLC on PS4, Xbox One, PC, and Switch in this comprehensive reference list, so you don't have to check anywhere else to find the details you need. After a pretty full-on E3 2019 week we can look back on a huge amount of new announcements, and this guide is now filled to the brim with new E3 2019 games to get excited about. No matter what upcoming games you've got on your radar, you'll find them all listed here along with their release formats and the exact date you can fire them up and get playing.
Check out five of the biggest games to look forward to in our video below:
Video game release dates are always subject to change and new ones are announced every week, so bookmark this page and check back often for the most up to date information on the release schedule. Any updated dates or new additions to the listings here will be highlighted in bold. Please note that games will remain in the TBC section at the bottom of the page until they have a confirmed release date.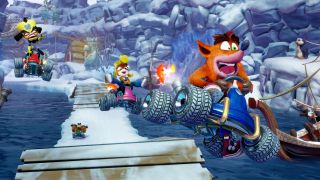 June 2019 video game releases
Fallout 76: Nuclear Winter expansion [PC, PS4, XBO] – June 10
The Last Remnant Remastered [Switch] – June 10
Battle Worlds: Kronos [Switch] – June 11
Collection of Mana [Switch] – June 11
Cadence of Hyrule [Switch] – June 13
Forza Horizon 4: Lego Speed Champions DLC [PC, XBO] – June 13
World End Syndrome [PS4, Switch] – June 14
Another Sight [PC, PS4, XBO] – June 18
Bloodstained: Ritual of the Night [PC, PS4, XBO] – June 18
Citizens of Space [PC, PS4, XBO, Switch] – June 18
Lovely Planet 2 [PC] – June 18
Mini-Mech Mayhem [PSVR] – June 18
Vacation Simulator [PSVR] – June 18
Boxing Champs [Switch] – June 20
Catan [Switch] – June 20
Muse Dash [PC, Switch] – June 20
My Friend Pedro [PC, Switch] – June 20
Scrap Rush [PC, Switch] – June 20
Tech Corp. [PC] – June 20
Captain Cat [Switch] – June 21
Crash Team Racing Nitro-Fueled [PS4, XBO, Switch] – June 21
Judgment [PS4 Pre-order Early Access] – June 21
The Sims 4: Island Living expansion [PC] – June 21
Triton Survival [PC] – June 21
Heavy Rain [PC] – June 24
Bloodstained: Ritual of the Night [Switch] – June 25
Judgment [PS4] – June 25
Monster Jam Steel Titans [PC, PS4, XBO] – June 25
Mutant Year Zero: Road to Eden [PC, PS4, XBO, Switch] – June 25
Ace Combat 7: Skies Unknown: ADF-01 FALKEN DLC – June 26
Battlefield 5: Chapter 4: Defying The Odds [PC, PS4, XBO] – June 27
My Child Lebensborn [PC] – June 27
The Sinking City [PC, PS4, XBO] – June 27
Tour de France 2019 [PS4, XBO] – June 27
Virtua Racing [Switch] – June 27
Wonder Boy: Monster Land [Switch] – June 27
F1 2019 [PC, PS4, XBO] – June 28
Super Mario Maker 2 [Switch] – June 28


A Fold Apart [PC, Switch] – June TBC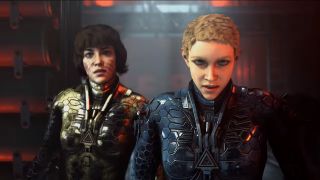 July 2019 video game releases
Apex Legends Season 2 [PC, PS4, XBO] – July 2
Final Fantasy 14 Online: Shadowbringers DLC [PC, PS4] – July 2
Red Faction: Guerrilla Re-Mars-tered Edition [Switch] – July 2
Just Cause 4: Los Demonios DLC [PC, PS4, XBO] – July 3
Stranger Things 3: The Game [PC, PS4, XBO, Switch] – July 4
Wonder Blade [PC] – July 4
Sea of Solitude [PC, PS4, XBO] – July 5
Bear With Me: The Lost Robots [PC, PS4, XBO, Switch] – July 9
Bear With Me: The Complete Collection [PC, PS4, XBO, Switch] – July 9
Dragon Quest Builders 2 [PS4, Switch] – July 12
God Eater 3 [Switch] – July 12
The Sims 4: Island Living expansion [PS4, XBO] – July 16
Marvel Ultimate Alliance 3: The Black Order [Switch] – July 19
Beyond: Two Souls [PC] – July 22
Kill La Kill - If [PC] – July 25
Songbird Symphony [PC, PS4, Switch] – July 25
Fire Emblem: Three Houses [Switch] – July 26
Kill La Kill - If [PS4, Switch] – July 26
Wolfenstein: Youngblood [PC, PS4, XBO, Switch] – July 26
Mutant Year Zero: Seed of Evil [PC, PS4, XBO, Switch] – July 30
Ace Combat 7: Skies Unknown: ADFX-01 Morgan DLC – July 31


They Are Billions [PS4, XBO] – July TBC
August 2019 video game releases
Madden 20 [PC, PS4, XBO] – August 2
Age of Wonders: Planetfall [PC, PS4, XBO] – August 6
RAD [PC, PS4, XBO, Switch] – August 20
Remnant: From the Ashes [PC, PS4, XBO] – August 20
Life Is Strange 2 - Episode 4 [PC, PS4, XBO] – August 22
Oninaki [PC, PS4, Switch] – August 22
Ancestors: The Humankind Odyssey [PC] – August 27
Arizona Sunshine: The Damned DLC [PC VR, PSVR] – August 27
Control [PC, PS4, XBO] – August 27
World of Warcraft Classic [PC] – August 27
Astral Chain [Switch] – August 30
Blair Witch [PC, XBO] – August 30
The Dark Pictures Anthology: Man of Medan [PC, PS4, XBO] – August 30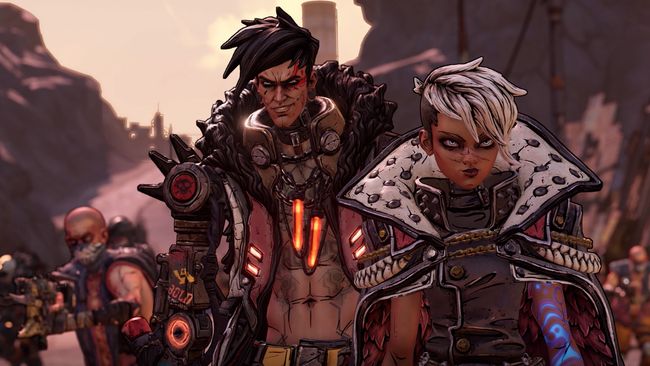 September 2019 video game releases
Catherine: Full Body [PS4] – September 3
Conan Chop Chop [PC, PS4, XBO, Switch] – September 3
Last Oasis [PC] – September 3
Spyro Reignited Trilogy [Switch] – September 3
Gears 5 [Xbox Game Pass] – September 6
Monster Hunter World: Iceborne DLC [PS4, XBO] – September 6
Gears 5 [PC, XBO] – September 10
Borderlands 3 [PC, PS4, XBO] – September 13
Daemon X Machina [Switch] – September 13
Destiny 2: Shadowkeep DLC [PC, PS4, XBO] – September 17
FIFA 20 [EA Access] – September 19
Truck Driver [PS4, XBO] – September 19
The Legend of Zelda: Link's Awakening [Switch] – September 20
Ni No Kuni: Wrath of the White Witch [Switch] – September 20
Ni No Kuni Remastered: Wrath of the White Witch [PC, PS4] – September 20
Dead By Daylight [Switch] – September 24
Contra Rogue Corps [PC, PS4, XBO, Switch] – September 26
Code Vein [PC, PS4, XBO] – September 27
Dragon Quest 11 S: Echoes of an Elusive Age - Definitive Edition [Switch] – September 27
FIFA 20 [PC, PS4, XBO] – September 27


Destiny 2: New Light [PC, PS4, XBO] – September TBC
Doctor Who: The Edge of Time [PC VR, PSVR] – September TBC
Phoenix Point [PC, XBO] – September TBC
Someday You'll Return [PC, PS4, XBO] – September TBC
WRC 8 [PC, PS4, XBO, Switch] – September TBC
October 2019 video game releases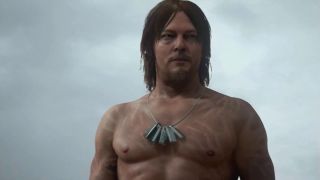 November 2019 video game releases
Just Dance 2020 [PS4, XBO, Switch, Stadia, Wii] – November 5
Planet Zoo [PC] – November 5
Death Stranding [PS4] – November 8
Truck Driver [PC] – November 11
XIII Remake [PS4] – November 13
Jumanji: The Video Game [PC, PS4, XBO, Switch] – November 15
Pokemon Switch Sword and Shield [Switch] – November 15
Star Wars Jedi: Fallen Order [PC, PS4, XBO] – November 15
Shenmue 3 [PC, PS4] – November 19
Doom Eternal [PC, PS4, XBO, Switch, Stadia] – November 22


Google Stadia Founder's Edition – November TBC
Mario & Sonic at the Olympic Games Tokyo 2020 [Switch] – November TBC
December 2019 video game releases
Life Is Strange 2 - Episode 5 [PC, PS4, XBO] – December 3


Ancestors: The Humankind Odyssey [PS4, XBO] – December TBC
Blazing Beaks [PS4] – December TBC
TBC 2019 video game releases
Golem [PSVR] – Spring 2019
Lethal League Blaze [PS4, XBO, Switch] – Spring 2019
Luna [PSVR] – Spring 2019
Monster Safari [PC] – Spring 2019
Sword Art Online: Hollow Realization Deluxe Edition [Switch] – Spring 2019
Samurai Shodown [PC, PS4, XBO, Switch] – Q2 2019
Afterlife [PC VR, PSVR] – Summer 2019
Arizona Sunshine: The Damned DLC [PC VR, PSVR] – Summer 2019
Automachef [PC, Switch] – Summer 2019
Buildings Have Feelings Too! [PC, PS4, XBO, Switch] – Summer 2019
Bulletstorm: Duke of Switch Edition [Switch] – Summer 2019
Children of Morta [PC, PS4, XBO, Switch] – Summer 2019
Contra Anniversary Collection [PC, PS4, XBO, Switch] – Summer 2019
Creature In The Well [PC, Switch] – Summer 2019
Door Kickers: Action Squad [PS4, XBO, Switch] – Summer 2019
Frostpunk: Console Edition [PS4, XBO] – Summer 2019
Headspun [PC, PS4, XBO, Switch] – Summer 2019
Heave Ho [PC, Switch] – Summer 2019
Irony Curtain: From Matryoshka with Love [PS4, XBO, Switch] – Summer 2019
Lair of the Clockwork God [PC, consoles TBC] – Summer 2019
Metro Exodus: The Two Colonels DLC [PC, PS4, XBO] – Summer 2019
Million Arthur: Arcana Blood [PC] – Summer 2019
Moonlighter: Between Dimensions DLC [PC, PS4, XBO, Switch] – Summer 2019
No Man's Sky VR [PSVR] – Summer 2019
One Piece World Seeker: Episode 1: The Void Mirror Prototype DLC – Summer 2019
Penn and Teller VR: Frankly Unfair, Unkind, Unnecessary & Underhanded [PC VR, PSVR] – Summer 2019
Power Rangers: Battle for the Grid [PC] – Summer 2019
Professor Lupo and his Horrible Pets [PC, Switch] – Summer 2019
Riverbond [PC, PS4, XBO] – Summer 2019
Scrap Rush [PC, Switch] – Summer 2019
Steambirds Alliance [PC] – Summer 2019
Super Smash Bros. Ultimate: Dragon Quest Hero DLC [Switch] – Summer 2019
Tropico 6 [PS4, XBO] – Summer 2019
Waking [PC, XBO] – Summer 2019
Maid of Sker [PC, PS4, XBO, Switch] – Q3 2019
Petoons Party [XBO, Switch] – Q3 2019
Pig Eat Ball [PS4, XBO, Switch] – Q3 2019
Spuds Unearthed [PSVR] – Q3 2019
Vambrace: Cold Soul [PS4, XBO, Switch] – Q3 2019
Warsaw [PC, PS4, Switch] – Q3 2019
AeternoBlade 2 [PS4, XBO, Switch] – Autumn 2019
Age of Empires 2: Definitive Edition [PC] – Autumn 2019
Battlefield 5: Chapter 5 [PC, PS4, XBO] – Autumn 2019
Concrete Genie [PS4, PSVR] – Autumn 2019
Detroit: Become Human [PC] – Autumn 2019
Disgaea 4 Complete+ [Switch] – Autumn 2019
Doraemon Story of Seasons [PC, Switch] – Autumn 2019
Dusk Diver [PS4, Switch] – Autumn 2019
Elder Scrolls Blades [Switch] – Autumn 2019
Fallout 76: Wastelanders expansion [PC, PS4, XBO] – Autumn 2019
The Fisherman – Fishing Planet [PS4, XBO] – Autumn 2019
New Super Lucky's Tale [Switch] – Autumn 2019
Resident Evil 5 [Switch] – Autumn 2019
Resident Evil 6 [Switch] – Autumn 2019
The Sinking City [Switch] – Autumn 2019
Sparklite [PC, PS4, XBO, Switch] – Autumn 2019
Super Smash Bros. Ultimate: Banjo-Kazooie DLC [Switch] – Autumn 2019
Trine 4: The Nightmare Prince [PC, PS4, XBO, Switch] – Autumn 2019
Trine: Ultimate Collection [PC, PS4, XBO, Switch] – Autumn 2019
The Walking Dead: Onslaught [PSVR] – Autumn 2019
Moons of Madness [PC, PS4, XBO] – Halloween 2019
The Shattering [PC] – Q4 2019
Dauntless [Switch] – Late 2019
Final Fantasy Crystal Chronicles Remastered Edition [PS4, Switch] – Winter 2019
Panzer Dragoon [Switch] – Winter 2019


Alien: Isolation [Switch] – TBC 2019
Another Sight [Switch] – TBC 2019
Assassin's Creed Odyssey: The Fate of Atlantis Episode 3: Judgment of Atlantis DLC [PC, PS4, XBO] – TBC 2019
Babylon's Fall [PC, PS4] – TBC 2019
Bee Simulator [PC, PS4, XBO, Switch] – TBC 2019
Beyond Blue [PC, PS4, XBO] – TBC 2019
Biomutant [PC, PS4, XBO] – TBC 2019
Black Future '88 [PC, Switch] – TBC 2019
Blasphemous [PC, PS4, XBO, Switch] – TBC 2019
Blazing Chrome [PC, PS4, XBO, Switch] – TBC 2019
Bus Simulator [PS4, XBO] – TBC 2019
Call of Cthulhu [Switch] – TBC 2019
Close to the Sun [PS4, XBO] – TBC 2019
Cricket 19 – The Official Game of the Ashes [PC] – TBC 2019
Cyber Shadow [PC, PS4, XBO, Steam] – TBC 2019
The Dark Crystal: Age of Resistance Tactics [Switch] – TBC 2019
Dark Devotion [PS4, Switch] – TBC 2019
Darksiders Genesis [PC, PS4, XBO, Switch] – TBC 2019
Desperados 3 [PC, PS4, XBO] – TBC 2019
Digimon Survive [PC, PS4, XBO, Switch] – TBC 2019
Disney Tsum Tsum Festival [Switch] – TBC 2019
Dreams [PS4] – TBC 2019
El Hijo: A Wild West Tale [PC, PS4, XBO, Switch] – TBC 2019
Final Fantasy 8 Remastered [PC, PS4, XBO, Switch] – TBC 2019
Football Manager 2020 [PC] – TBC 2019
Giga Wrecker Alt. [PS4, XBO, Switch] – TBC 2019
Granblue Fantasy: Versus [PS4] – TBC 2019
GreedFall [PC, PS4, XBO] – TBC 2019
GTFO [PC] – TBC 2019
Gun Gun Pixies [Switch] – TBC 2019
Halo: The Master Chief Collection [PC] – TBC 2019
Hell Let Loose [PC] – TBC 2019
Hellpoint [PC, PS4, XBO, Switch] – TBC 2019
Hollow Knight: Silksong [PC, Switch] – TBC 2019
KeyWe [PC, PS4, XBO, Switch] – TBC 2019
Lost Words: Beyond the Page [PC, PS4, XBO, Switch] – TBC 2019
Luigi's Mansion 3 [Switch] – TBC 2019
Maneater [PC] – TBC 2019
Mars Horizon [PC, PS4, XBO, Switch] – TBC 2019
Marvel's Iron Man VR [PSVR] – TBC 2019
Mosaic [PC] – TBC 2019
My Child Lebensborn [PS4, XBO, Switch] – TBC 2019
Ooblets [PC, XBO] – TBC 2019
Operencia: The Stolen Sun [PC] – TBC 2019
The Padre [PS4, XBO] – TBC 2019
Paranoia: Happiness is Mandatory [PC, Consoles TBC] – TBC 2019
The Pathless [PC, PS4] – TBC 2019
Pathologic 2 [XBO] – TBC 2019
Psychonauts 2 [PC, PS4, XBO] – TBC 2019
Rage 2: Rise of the Ghosts DLC [PC, PS4, XBO] – TBC 2019
Raging Loop [PS4, Switch] – TBC 2019
R.B.I. Baseball 19 [PS4, XBO, Switch] – TBC 2019
Root Letter: Last Answer [PS4, Switch] – TBC 2019
Sayonara Wild Hearts [Switch] – TBC 2019
Scavengers [PC] – TBC 2019
Session [PC, XBO] – TBC 2019
Sniper Ghost Warrior Contracts [PC, PS4, XBO] – TBC 2019
The Sojourn [PC, PS4, XBO] – TBC 2019
Spelunky 2 [PC, PS4] – TBC 2019
Spitlings [PC, PS4, XBO, Switch] – TBC 2019
The Stanley Parable: Ultra Deluxe [PC, consoles TBC] – TBC 2019
Starmancer [PC] – TBC 2019
Super Meat Boy Forever [PC, PS4, XBO, Switch] – TBC 2019
The Surge 2 [PC, PS4, XBO] – TBC 2019
Sword Art Online Alicization Lycoris [PC, PS4, XBO] – TBC 2019
Sword Art Online: Fatal Bullet Complete Edition [Switch] – TBC 2019
Telling Lies [PC] – TBC 2019
Terraria: Journey's End update [PC] – TBC 2019
This Is Pool [PC, PS4, XBO, Switch] – TBC 2019
This Is Snooker - Pool Deluxe Edition [PC, PS4, XBO, Switch] – TBC 2019
Tick Tock: A Tale for Two [Switch] – TBC 2019
Transport Fever 2 [PC] – TBC 2019
Twin Mirror: Lost On Arrival [PC, PS4, XBO] – TBC 2019
Valfaris [PC, PS4, XBO, Switch] – TBC 2019
Vampyr [Switch] – TBC 2019
Wargroove [PS4] – TBC 2019
Wasteland 3 [PC, PS4, XBO] – TBC 2019
Windjammers 2 [PC, Switch] – TBC 2019
The Witcher 3: Wild Hunt - Complete Edition [Switch] – TBC 2019
Worbital [PS4, XBO, Switch] – TBC 2019
Wreckfest [PS4, XBO] – TBC 2019
Yooka-Laylee and the Impossible Lair [PC, PS4, XBO, Switch] – TBC 2019
2020 video game releases
Ori and the Will of the Wisps [PC, XBO] – February 11, 2020
Gods & Monsters [PC, PS4, XBO, Switch, Stadia] – February 25, 2020
Blazing Beaks [XBO] – February 2020
Final Fantasy 7 Remake [PS4] – March 3, 2020
Watch Dogs Legion [PC, PS4, XBO, Stadia] – March 6, 2020
Animal Crossing Switch New Horizons [Switch] – March 20, 2020
Cyberpunk 2077 [PC, PS4, XBO] – April 16, 2020
Marvel's Avengers [PC, PS4, XBO, Stadia] – May 15, 2020
Griftlands [PC] – June 2020


Dragon Ball Z: Kakarot [PC, PS4, XBO] – Early 2020
Metro Exodus: Sam's Story DLC [PC, PS4, XBO] – Early 2020
Rainbow Six Quarantine [PC, PS4, XBO] – Early 2020
Roller Champions [PC, PS4, XBO, Switch] – Early 2020
Trials of Mana [PC, PS4, Switch] – Early 2020
Vampire: The Masquerade - Bloodlines 2 [PC, PS4, XBO] – Early 2020
The Complex [PC, PS4, XBO, Switch] – Q1 2020
Dying Light 2 [PC, PS4, XBO] – Spring 2020
Empire of Sin [PC, PS4, XBO, Switch] – Spring 2020
Minecraft Dungeons [PC, PS4, XBO, Switch] – Spring 2020
Project Sakura Wars [PS4] – Spring 2020
Wasteland 3 [PC, PS4, XBO] – Spring 2020
Outriders [PC, PS4, XBO] – Summer 2020
Monstrum 2 [PC] – Late 2020
Songs of Conquest [PC] – Late 2020
Halo Infinite [PC, XBO, Xbox Project Scarlett] – Holiday 2020
Xbox Project Scarlett – Holiday 2020


After the Fall [PC VR] – TBC 2020
Ary and the Secret of Seasons [PC, PS4, XBO, Switch] – TBC 2020
Blood Bowl 3 [TBC] – TBC 2020
Carrion [PC, consoles TBC] – TBC 2020
Chivalry 2 [PC] – TBC 2020
Cris Tales [PC, PS4, XBO, Switch] – TBC 2020
Crossfire X [XBO] – TBC 2020
Destroy All Humans! Remake [PC, PS4, XBO] – TBC 2020
Evil Genius 2: World Domination [PC] – TBC 2020
Fall Guys: Ultimate Knockout [PC, PS4] – TBC 2020
Genesis Noir [PC] – TBC 2020
Lego Star Wars: The Skywalker Saga [PC, PS4, XBO, Switch] – TBC 2020
Microsoft Flight Simulator [PC, XBO] – TBC 2020
Monster Hunter World: Iceborne DLC [PC] – TBC 2020
No More Heroes 3 [Switch] – TBC 2020
Oddworld: Soulstorm [PC, PS4, XBO] – TBC 2020
Per Aspera [PC] – TBC 2020
Persona 5 Royal [PS4] – TBC 2020
Phantasy Star Online 2 [XBO] – TBC 2020
Predator Hunting Grounds [PS4] – TBC 2020
Remothered: Going Porcelain [PC, PS4, XBO, Switch] – TBC 2020
Romancing SaGa 3 [PC, PS4, XBO, Switch, PS Vita] – TBC 2020
RPG Time: The Legend of Wright [PC, XBO] – TBC 2020
SaGa Scarlet Grace: Ambitions [PC, PS4, Switch] – TBC 2020
Skull and Bones [PC, PS4, XBO] – TBC 2020
Spiritfarer [PC, PS4, XBO, Switch] – TBC 2020
SpongeBob SquarePants: Battle for Bikini Bottom - Rehydrated [PC, PS4, XBO, Switch] – TBC 2020
Stronghold: Warlords [PC] – TBC 2020
Tales of Arise [PC, PS4, XBO] – TBC 2020
TT Isle of Man 2 [PC, consoles TBC] – TBC 2020
Twelve Minutes [PC, XBO] – TBC 2020
Unexplored 2: The Wayfarer's Legacy [PC] – TBC 2020
Way to the Woods [PC, XBO] – TBC 2020
Werewolf: The Apocalypse – Earthblood [PC, PS4, XBO] – TBC 2020
Zombie Army 4: Dead War [PC, PS4, XBO] – TBC 2020
TBC video game releases
Away: The Survival Series [PC, PS4] – TBC
Back 4 Blood [PC, PS4, XBO] – TBC
Baldur's Gate 3 [PC, PS4, XBO, Stadia] – TBC
Battletoads [XBO] – TBC
Bayonetta 3 [Switch] – TBC
Beyond Good and Evil 2 [TBC] – TBC
Bleeding Edge [PC, XBO] – TBC
Dead Island 2 [PC, PS4, XBO] – TBC
Death Stranding [PC] – TBC
Deathloop [TBC] – TBC
Dragon Age 4 [TBC] – TBC
Elden Ring [PC, PS4, XBO] – TBC
The Elder Scrolls 6 [TBC] – TBC
Fable 4 [TBC] – TBC
Ghost of Tsushima [PS4] – TBC
GhostWire: Tokyo [TBC] – TBC
GTA 6 [TBC] – TBC
Horizon Zero Dawn 2 [TBC] – TBC
In the Valley of Gods [PC] – TBC
Knights and Bikes [PC, PS4] – TBC
The Last of Us 2 [PS4] – TBC
Legend of Zelda: Breath of the Wild sequel [Switch] – TBC
Lost In Random [TBC] – TBC
Midnight Ghost Hunt [PC] – TBC
Monstrum 2 [PS4, XBO] – TBC
Mount & Blade 2: Bannerlord [PC] – TBC
Nioh 2 [PS4] – TBC
Resident Evil 8 [TBC] – TBC
RustHeart [TBC] – TBC
The Sims 5 [TBC] – TBC
Skate 4 [TBC] – TBC
Starfield [TBC] – TBC
Streets of Rage 4 [TBC] – TBC
The Witcher 4 [TBC] – TBC