If you're in need of some good news, the fact that you can watch Frozen 2 online right now (or stream Frozen, for that matter) might do the trick. The movie is now available via Disney's streaming service, Disney Plus.
That means you can watch Frozen 2 online at the press of a button. All you need is a Disney Plus membership - once you've gotten a subscription, Frozen and its sequel will be yours to stream as often as you'd like. Because the service doesn't cost all that much, you can stream Frozen 2 (and an avalanche of other movies) for less than the cost of your average DVD.
Set shortly after the original movie, Frozen 2 sees ice-queen Elsa drawn by a mysterious call from the forest. She and her sister Anna are then swept up in a mission to save the kingdom, not to mention discover the truth about their heritage. It's a delightful and downright gorgeous flick with songs that are destined to become stuck in your head.
Not that Frozen 2 is the only reason to consider a Disney Plus subscription. There are plenty of other things to enjoy once you're done with the adventures of Elsa and Anna. For example, you can catch up with Marvel and watch The Falcon and the Winter Soldier or watch Raya and the Last Dragon. The list goes on.
Anyway. For now, let's dive "into the unknown" (sorry) with all the info you need on getting a Disney Plus sign-up below.
Watch Frozen 2 - US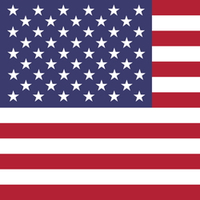 Disney Plus | $7.99 per month
You can watch Frozen 2 and stream Frozen on Disney Plus now. That means anyone who signs up can start watching right away. Other animated films are available there as well, along with a ton of other movies, TV shows, and documentaries. At just $7.99 per month, it's not unreasonable value for money. Speaking of which, there is an alternative offer that gets you even more bang for your buck. To be specific, you can pick up a bundle that gets you Disney Plus, Hulu, and ESPN Plus for just $13.99 per month or $19.99p/m without Hulu ads. That's loads of content to keep you busy beyond Frozen's Arendelle, and it's comfortably the best Disney Plus bundle we've seen so far.

Watch Frozen 2 - Canada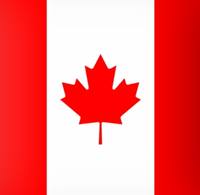 Disney Plus | $11.99 per month
Want to stream Frozen 2 or watch Frozen? You can do so by signing up to Disney Plus for $11.99 per month (which is probably the best deal we're going to get now that the Disney Plus free trial is gone). It's as easy as that - much like the rest of the world, Frozen and its sequel are available on Canada's version of Disney Plus right now. What are you waiting for? There's loads of other content to enjoy once you've gotten your fill of Disney Plus, too. The Toy Story series is available there, along with the new Lion King remake and classic Disney flicks. There's also a ton of Marvel and Star Wars content to enjoy, so you won't be stuck for choice.

Watch Frozen 2 - UK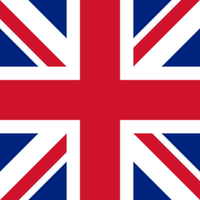 Disney Plus | £7.99 per month
Frozen and Frozen 2 are now available on Disney Plus in the UK, allowing you to watch the adventures of Anna and Elsa as often as you like for £7.99 per month (unless you're getting a Disney Plus gift card, in which case it's a little more). There's plenty to keep you busy on Disney's streaming service once you're finished, too. For example, you could always watch The Clone Wars now that all seven seasons are available. 30 seasons of The Simpsons and various Marvel movies are on offer as well. Not keen on the idea of Disney Plus? There is another way to stream Frozen 2 in the UK. It's also available via Now TV's Sky Cinema Pass (which you can get a seven-day free trial for), and that's £11.99 per month. However, we wouldn't necessarily recommend it over Disney - you have to pay extra to watch in full HD.

Watch Frozen 2 - Australia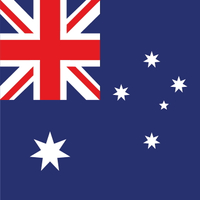 Disney Plus | $11.99 per month
If you're trying to watch Frozen 2 in Australia, you'll find it on Disney Plus. It's the cheapest and easiest way to see the animated sequel, not to mention the original film; you can get access via an $11.99 membership for a single month (or $12.99 in New Zealand). There are plenty of other shows, documentaries, and movies to enjoy there as well beyond the Frozen franchise. Moana? Check. Pixar flicks? Check. Marvel movies? Check. It's all here and available at the press of a button.

Watch Frozen 2 - India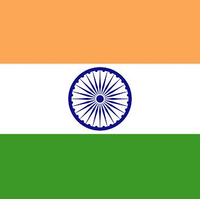 Disney Plus with Hotstar (Premium) | ₹299 per month / ₹1499 a year
Keen to watch Frozen 2 in India? Disney Plus Hotstar bundles are the way to do it. These are pretty great value for money, all things considered: alongside Disney Plus access on the Premium tier, you get multiplex and new Indian movies to go with Hotstar specials, no ads, and Full HD streaming with Dolby 5.1 audio. Pick up the annual option and it's even better - you're saving a pretty amazing ₹2088 a year compared to paying the ₹299 monthly fees.

Other regions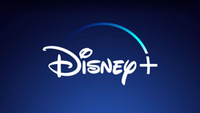 Watch Disney Plus in your area
If your country has Disney Plus, you can almost certainly tune in there. Beyond the US, Canada, UK, and Australia, confirmed areas that allow you to stream Frozen 2 are the Netherlands, India, and New Zealand. As for the rest of the world it's highly likely that you'll be able to watch Frozen 2 online via Disney Plus as well. And if it doesn't appear, it's probably tied up on another service for the time being.

Want more?
Curious about Disney Plus, and unsure if it's for you? Be sure to check out our Disney Plus review. It breaks down whether the streaming service is worth your time and money, not to mention comparing how it stacks up to rivals like Netflix.
Meanwhile, anyone hoping to upgrade their setup should take a look at the best gaming TVs (available here for UK readers). It's full of recommendations for affordable or premium 4K screens, all of which will work brilliantly with your consoles, Disney Plus, and the best gaming sound system.
You can also find some of our other guides below.
---
For other essential family pastimes, don't forget about the best board games, the best card games, and the top board games for families.