Because it has over three decades' worth of episodes under its belt, finding a way to watch The Simpsons online without spending an alarming amount of cash isn't easy. That's why Disney Plus memberships are such a bargain - 31 seasons, the movie, and a new short film are available on the streaming service.
That means you can stream The Simpsons from start to finish (well, nearly) in one easy location. What's more, older episodes have been restored to their original 4:3 aspect ratio. The result? We can finally watch The Simpsons online as it was meant to be seen. You're still able to select the wide-screen format if you'd prefer, of course, but we wouldn't recommend doing so. You'll miss some of the great visual gags that rely on a 4:3 ratio.
Following the lives of a suburban American family in the fictional town of Springfield, The Simpsons has become a pop-culture phenomenon since its 1987 debut as a cartoon short. It's as heartfelt as it is bizarre; having tackled everything from depression to alien invasions, The Simpsons is never dull. It's insanely quote-able, too.
Not that Springfield is the only reason to invest in Disney Plus bundles. Countless Disney, Marvel, and Pixar movies are on-hand to stave off boredom. Shows set within the Star Wars universe are available exclusively on the service as well (check out how to watch The Mandalorian with our guide), as is a new chapter of the Marvel saga - it's possible to watch WandaVision now, and you're able to watch The Falcon and the Winter Soldier too.
Ready to dive in? We've got all the info you need on getting a Disney Plus sign-up to stream The Simpsons right here. As a wise man once said, "woohoo!"
Watch The Simpsons - US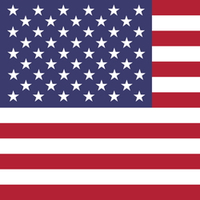 Disney Plus | $7.99 per month
The only place to stream The Simpsons online is on Disney Plus, and this basic package is the cheapest around; there's no alternative short of buying the DVDs and Blu-rays. And because a standard month of Disney Plus is only $7.99, you're getting solid value for money. Want an even better Disney Plus deal while you're at it? There's currently a bundle that gets you Disney Plus, Hulu, and ESPN Plus for just $13.99 per month or $19.99p/m without Hulu ads. That offer provides three times as much content for the same cost as a standard month of HD Netflix, and it's one of the best Disney Plus bundles we've seen. In other words, it'll keep you more than busy when you fancy watching something set outside of Springfield.

Watch The Simpsons - Canada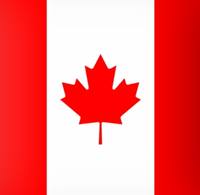 Disney Plus | $11.99 per month
If you want to watch The Simpsons online in Canada, Disney Plus is the place to do it. 31 seasons are available there, allowing you to visit Springfield any time you like for $11.99 per month (which is sadly our only option, now that the Disney Plus free trial is gone). There are plenty of other reasons to sign up, too; Marvel movies, Fox films, and shows like The Mandalorian are just some of the highlights. And there's plenty more where that came from. Shows focused on Obi-Wan, Home Alone, and beyond have all been announced, so expect them to land in the next year or so.

Watch The Simpsons - UK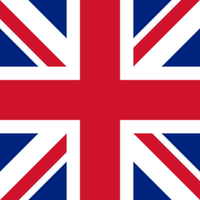 Disney Plus | £7.99 per month
The Simpsons have moved their famous couch to Disney Plus, and that includes the UK. Which is a pretty big deal; Britain has always been behind when it comes to the latest episodes, so now we'll have almost everything in one easy-to-access place. It's not overly expensive, either. You can pay £7.99 per month or grab a full year for the price of £79.90. No matter which offer you choose, it's one hell of a lot cheaper than grabbing the full 30 seasons on DVD. In short? Disney Plus is the place to watch The Simpsons online that Brits have been craving for years. Got a friend who might like to get in on the action? A Disney Plus gift card will get them set up in no time.

Watch The Simpsons - Australia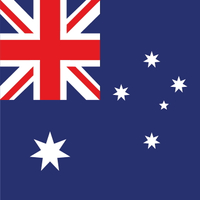 Disney Plus | $11.99 per month
Trying to find The Simpsons in Australia? Disney Plus is your only port of call. 31 seasons are available on the streaming service right now, and you can make your way to Springfield for a relatively low price of $11.99 per month. It's just the tip of the iceberg, too. The Mandalorian, Clone Wars, The Lion King, Avengers, and more can be found on Disney Plus.

Watch The Simpsons - India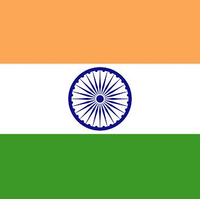 Disney Plus with Hotstar (Premium) | ₹299 per month / ₹1499 a year
If you want to watch The Simpsons in India, Disney Plus Hotstar bundles are your way in. They're pretty great value for money, all things considered: as well as Disney Plus access on the Premium tier, you get multiplex and new Indian movies to go with Hotstar specials, no ads, and Full HD streaming with Dolby 5.1 audio. Content is available in English or with several dubbed options. Grab the annual option and it's even better - you're saving a massive ₹2088 a year compared to paying the ₹299 monthly fees.

Other regions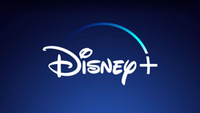 Watch Disney Plus in your area
If your country has Disney Plus, you should find The Simpsons there - thanks to Disney buying Fox, they now own the rights to distribute the franchise. Sweet! As for regions that don't yet have Disney Plus, don't worry. Although release dates for the rest of the world are staggered, you won't have long to wait. Disney has promised a rollout in most areas within the next year or so. In other words, you'll be getting your fill of Homer - as well as everything else the service has to offer - in no time.

Want more?
Not sure the streaming service is worth your cash? Be sure to check out our Disney Plus explainer or Disney Plus review. They tell you everything you need to know about how the Netflix rival is in action.
Want to give your setup an upgrade to make the most of Disney Plus? No problem. Take a look at our guide to the best gaming TVs (available here for UK readers) for recommendations and deals on 4K screens. Hook up the best gaming sound system and you'll be good to go!
You can also find some of our other guides below.
---
For other essential family pastimes, don't forget about the best board games, the best card games, and the top board games for families.