Everyone's favorite lone bounty hunter and force-sensitive child return in The Mandalorian season 3. With more dangers than ever before lurking in a galaxy far, far away, and the pair finally back together, how will Din Djarin and Grogu survive? It's a tricky situation but one many of us can't wait to watch.
First premiering on March 1st, 2023, The Mandalorian season 3 consists of eight episodes with Pedro Pascal serving as the titular character once more.... although that's up for debate more than ever. Developed by Lucasfilm, The Mandalorian is exclusive to Disney Plus, so you will need a subscription to the streaming service to be able to watch. Thankfully, we have a Disney Plus explainer guide breaking down all the shows, fees, and everything else you need to know.
Disney Plus quick links
Disney Plus (US): Check prices
Disney Plus (UK): Check prices
Anticipation is sky-high for the space western since the cliffhanger ending of season 2. In the lead-up to The Mandalorian season 3 Total Film sat down with creator Jon Favreau for an exclusive chat about Grogu's Jedi journey and more upcoming Star Wars projects. So it does seem like there's plenty on the horizon for Disney Plus customers. The full Inside Total Film podcast with Jon Favreau is now available to listen to as well.
If you're just looking to subscribe for just The Mandalorian, however, there are lots of different options available. Many of these deals and offers will save you money regardless of whether you are based in the US, UK, Canada, Australia, or otherwise. More importantly, we've broken down exactly how to watch The Mandalorian season 3 online for less.
For a more comprehensive look at how all the Star Wars films fit together, don't miss our guide on how to watch the Star Wars movies in order. You can also find the full Star Wars timeline via our guide as well as all the upcoming Star Wars movies and TV shows set to arrive in a galaxy far, far away.
Okay, with that done. We've got all the info you need on grabbing a Disney Plus sign-up right here, not to mention links to the cheapest offers. This is the way!
How to watch The Mandalorian season 3 in the US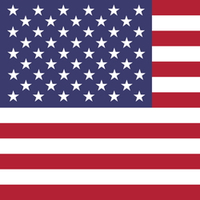 Disney Plus with ads | $7.99 $6.99 per month (3 months)
The Walt Disney Company is currently running a reduced price on Disney Plus for new customers, bringing the cost down from its standard $7.99 price with ads to $6.99 a month. This deal is available for three months before reverting back to its standard monthly cost. It's by far the cheapest way to watch The Mandalorian in the US.
Disney Plus ad-free (annually) | $109.99 one-off payment
Alternatively, an annual subscription gets you 12 months of Disney Plus for the price of 10 with no ads, so it's the best option if you want to get more than just The Mandalorian. You're saving roughly $21 per year compared to a rolling standard monthly membership.
How to watch The Mandalorian season 3 in Canada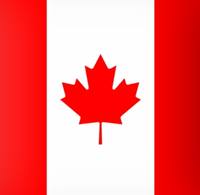 Disney Plus (monthly) | $11.99 per month
At just shy of $12 per month, a Disney Plus subscription in Canada is not too bad of a price with no ad tier introduced yet. That means you can watch The Mandalorian without ever being interrupted.
Disney Plus (annually) | $119.99 one-off payment
A full-year subscription to Disney Plus will save around $24 when compared to the standard monthly price. That's 12 months for the price of 10. If you're keen on more content, such as the upcoming Marvel and further Star Wars shows, this could be the way to go.
How to watch The Mandalorian season 3 in the UK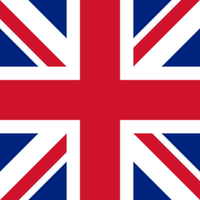 Disney Plus (monthly) | £7.99 per month
The cheapest Disney Plus price for watching The Mandalorian in the UK is the monthly subscription option. There's no binding contract, so you can cancel at any time and no ad-tier either, so win-win.
Disney Plus (annually) | £79.90 one-off payment
The annual membership is about £16 cheaper than paying month-to-month, meaning you're getting 12 months for the price of 10. Great if you want stick around after The Mandalorian has ended.
How to watch The Mandalorian season 3 in Australia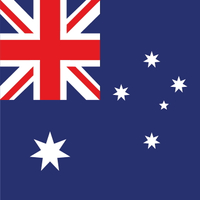 Disney Plus (monthly) | $11.99 per month
Disney Plus deals for a standard month in Australia are priced at just under $12. You can cancel at any time, too - there isn't a binding contract to any Disney Plus sign-up, so it's cheap if you want to be in and out for The Mandalorian.
Disney Plus (annually) | $119.99 one-off payment
A 12-month subscription to Disney Plus is pretty good value, particularly because it saves you cash on the standard monthly - offering 12 months for the cost of 10. With more Marvel and Star Wars shows on the way, it's worth thinking about.
Other regions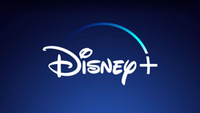 Check Disney Plus pricing in your region
Not seeing your region? Well, Disney Plus is now available in over 60 countries around the globe with different pricing available depending on the region. Many of them don't have the cheaper ad-based tier, for better or worse. It's worth heading to Disney Plus's pricing guide to find out more.
The Mandalorian season 3 episode reviews
How to watch the Star Wars saga in order
Taking place five years after the Empire's destruction in Star Wars: Return of the Jedi, the Mandalorian is a space western that follows a Mandalorian bounty hunter known as Din Djarin (played by Pedro Pascal) who is forced to go on the run to protect a Force-sensitive child, Grogu (or "Baby Yoda" as the internet has dubbed him).
As we head into season three, Mando is set to reunite with Grogu before the pair journey to the bounty hunter's home planet of Mandalore. Meanwhile, the struggle for the Darksaber, an ancient black-bladed lightsaber, is set to continue. It's also worth noting that The Book of Boba Fett ties into The Mandalorian - specifically, between seasons 2 and 3. So we recommend watching that as well if you want the full story.
If you're curious about where The Mandalorian fits within the Star Wars saga, the chronological order is as follows:
Want more?
Want more details about the streaming service? We've got a breakdown of how Disney Plus works in our guide and the full scoop in our Disney Plus review, including how it stacks up against the competition.
As for anyone hoping to upgrade their setup in the next few months, be sure to check in with the best gaming TVs (available here for UK readers) and the best gaming sound system. That way you'll be able to show off The Mandalorian and everything else Disney Plus has to offer at its best.
You can also find some of our other Disney Plus-related guides below.
---
Need more Star Wars in your life? Here's how to watch Star Wars: The Bad Batch Season 2 online for less. We've also put together the best Disney Plus bundles as well as how to sign-up, save and get the cheapest deals for streaming service.