Now that season 2 is over and everyone's talking about that finale, finding out how to watch The Mandalorian online or catch up with the first series is on a lot of peoples' minds. Luckily, it's not difficult. The only thing you'll need to stream The Mandalorian is a subscription to the Disney Plus streaming service (opens in new tab). We've gathered the best offers here, and these deals will have you watching Baby Yoda in no time.
Wondering if you can find it cheaper elsewhere? Sorry to burst your bubble, but the answer is no. The series is exclusive to Disney's streaming service, so you won't find it anywhere else. Regardless of where you are in the world, you have to get a Disney Plus membership (opens in new tab) if you want to watch The Mandalorian online. Your options are Disney Plus or... well, nothing.
Luckily, it's not all that expensive. Subscriptions are pretty reasonable in price, and that's good to know if you're wondering how to stream The Mandalorian on a budget. We've listed the cost below.
See the Star Wars saga in order
Taking place a few years after the Empire's destruction in Return of the Jedi, this series follows a Mandalorian bounty hunter (no, not that one) as they complete dangerous jobs in the galaxy's Outer Rim. That puts them on the trail of a new, unexpected target. Inspired by classic Westerns, it's a story of gunslingers and shoot-outs that's been a resounding hit.
If you're curious about where it fits within the saga, the chronological order is as follows:
For a more comprehensive look at how all the Star Wars films fit together, don't miss our guide on how to watch the Star Wars movies in order. You can also find the full Star Wars timeline and via our guide.
Convinced? We've got all the info you need on grabbing a Disney Plus sign-up right here, not to mention links to the cheapest offers. This is the way!
Watch The Mandalorian - US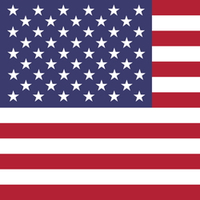 (opens in new tab)
Disney Plus | $7.99 per month (opens in new tab)
Want to stream The Mandalorian? It's only available on Disney Plus. In fact, you won't find Star Wars anywhere else at the moment. Don't worry, though - this deal is the cheapest way to get it. A standard month is just $7.99 (opens in new tab) for hundreds of hours of movies, TV shows, documentaries, and more, so you're getting good value for money. Want to make your cash go even further? There's currently a bundle that gets you Disney Plus, Hulu, and ESPN Plus for $13.99 per month (opens in new tab). That's our favorite offer so far, and comfortably the best Disney Plus bundle (opens in new tab) we've seen to date.

Watch The Mandalorian - Canada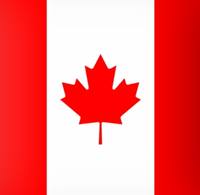 (opens in new tab)
Disney Plus | $11.99 per month (opens in new tab)
Want to watch The Mandalorian? Good news - it's as easy as signing up to Disney Plus. The series is available in its entirety there for a monthly membership of $11.99 (opens in new tab) (which is the best offer we're going to get now that the Disney Plus free trial (opens in new tab) is gone), so you can binge it right now and get set for season three. There's plenty of other shows to enjoy once you're done with Mando, too. WandaVision, for example. And then there are the movies. Toy Story? Check. The Lion King? Check. Basically, you're not going to run out of things to watch any time soon.

Watch The Mandalorian - UK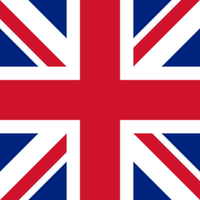 (opens in new tab)
Disney Plus | £7.99 per month (opens in new tab)
For any UK readers wanting to stream The Mandalorian and see what all the fuss is about, this is how to do it. You can either give £7.99 per month (opens in new tab) for the normal membership or pay a one-off sum of £79.90 for a whole year (opens in new tab) (you can even grab a Disney Plus gift card (opens in new tab) if you wanted to get someone else in on the action). Either way, you'll receive all the same movies, documentaries, and shows for your trouble. These will keep you more than busy until the next season; Disney Plus is stuffed with everything from Pixar flicks and Marvel movies to National Geographic documentaries. It's a real treasure-trove of content.

Watch The Mandalorian - Australia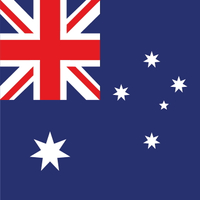 (opens in new tab)
Disney Plus | $11.99 per month (opens in new tab)
Hunting down The Mandalorian in Australia? As with every other part of the world, you'll find it on Disney Plus - easy. Just grab a basic monthly membership of $11.99 (opens in new tab) ($12.99 (opens in new tab) in New Zealand) and you can watch the first two seasons in their entirety. Simple! Not that The Mandalorian is the only reason to invest. You'll also get access to the likes of Frozen 2, The Simpsons, Avengers, and more with this subscription. The service is jam-packed with content and more is on the way, so there's plenty of bang for buck.

Watch The Mandalorian - India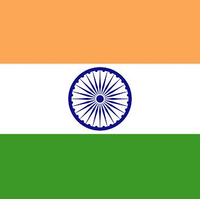 (opens in new tab)
Disney Plus with Hotstar (Premium) | ₹299 per month (opens in new tab) / ₹1499 a year (opens in new tab)
For those that want to watch The Mandalorian in India, Disney Plus Hotstar bundles are your ticket in. They're pretty great, all things considered. Besides gaining access to Disney Plus itself on the Premium tier, you're receiving multiplex and new Indian movies to go with Hotstar specials, a lack of ads, and Full HD streaming accompanied by Dolby 5.1 audio. Content is available in English or with several dubbed options too, and it's even better value if you pick the annual option - you're saving a massive ₹2088 a year compared to the ₹299 monthly fees.

Other regions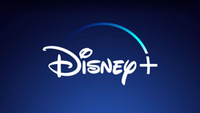 (opens in new tab)
Watch Disney Plus in your area (opens in new tab)
If you have Disney Plus in you region, you'll find The Mandalorian there - it's available wherever Disney Plus is, including Germany, Spain, and Italy. Unable to sign up? Don't panic just yet. Although release dates for the rest of the world are staggered, you won't have long to wait if your area doesn't have Disney Plus right now. Disney has promised a rollout in most areas within the next year or so. In essence, you'll be getting your fill of Baby Yoda - as well as everything else the service has to offer - in no time. Good news, right?

Want more?
Want more details about the streaming service? We've got a breakdown of how Disney Plus works in our guide and the full scoop in our Disney Plus review, including how it stacks up against the competition.
As for anyone hoping to upgrade their setup in the next few months, be sure to check in with the best gaming TVs (available here for UK readers) and the best gaming sound system. That way you'll be able to show off The Mandalorian and everything else Disney Plus has to offer at their best.
You can also find some of our other guides below.
---
For other essential family pastimes, don't forget about the best board games, the best card games, and the top board games for families.