There are a whole stack of new Disney movies in the works, and after the success of live-action remakes like Beauty and the Beast, Cinderella, and Mary Poppins Returns over the past few years, who can really be that surprised. There are already live-action remakes for Aladdin, The Lion King, and Dumbo coming to a cinema near you this year alone, and even more on the cards in the years beyond. There are actually a tonne of new Disney movies on the horizon for 2019 and beyond, from live-action gems to animated titles like Toy Story 4.
You'll find every new Disney movie confirmed for 2019 and beyond below, but we've kept this list strictly to classic Disney titles, so if you're looking for all the new Star Wars movies coming in 2019 and beyond, or even every single new Marvel movie en route to your eyes via the silver screen, then we've got you covered there too.
New Disney movies 2019
Dumbo
Release date: March 29, 2019
I always found Dumbo an incredibly hard watch as a child, so even catching up with the trailer for Disney's upcoming live-action remake brings a tear to my eye. Unlike something like Mary Poppins Returns, this new Disney movie is a straight live action remake of the original 1942 animated classic. Danny DeVito stars as Circus owner Medici, who hires former star Holt Farrier (played by Colin Farrell) and his children to care for the newborn Dumbo, oversized ears and all. It's being directed by Tim Burton, so expect there to be a touch of his classic madness and gothic eccentricities in this retelling, although from this trailer it seems like it's all about making you deeply care for tiny little Dumbo. Pass the tissues, would you?
Aladdin
Release date: May 24, 2019
For some, nothing will beat Robin Williams' portrayal of the Genie in the original 1992 animated movie, but I for one am keen to see just what Will Smith can do with the role. Smith is joined by Naomi Scott as Jasmine, Mena Massoud as Aladdin, and Marwan Kenzari as Jafar in this upcoming live-action remake of the original story, where street rat Aladdin and Princess Jasmine fall head over heels in love, despite the fact her father wants her to marry a prince. Interestingly, despite the film coming out in just a few months, all we've had so far is the above teaser trailer, which only shows a small glimpse of the infamous scene where Aladdin steals the genie's lamp from the Cave of Wonders. Hopefully we'll get another trailer soon showing all the cast in action.
Toy Story 4
Release date: June 20, 2019
The last time we saw Woody and co, Andy had donated them all to brand new owner, Bonnie. As far as we can tell, she looks after the beloved crew just as well as Andy did for all those years - thankfully there aren't any Sid antics going on here - but it looks like something - or someone - has come along to mix things up a bit. Bonnie's added what Disney is calling a "reluctant new toy" to the lineup. Forky, as he's known, is basically a plastic spork with pipe cleaners for arms, lolly sticks for legs attached by some gum, and some sort of DIY craft face. But of course, he's just as alive as Buzz Lightyear, so expect some awkward antics from this brand new 'toy' as Bonnie and our old pals go on a road trip adventure that, no doubt, none of them will ever forget.
The Lion King
Release date: July 19, 2019
The fact that the original trailer from the 1994 animated has been recreated almost frame-by-frame for this live-action remake of The Lion King shows you just how much love and attention to detail is going into its creation. Heck, even the original voice of Mufasa, James Earl Jones, is on board for this one, and that's definitely going to make watching that scene even more heartbreaking. The rest of the cast for is equally as stellar too. Donald Glover is Simba, Beyonce is Nala, Seth Rogan is Pumbaa, Billy Eichner is Timon, and Chiwetel Ejiofor is Scar. That should make for quite the powerful voice actor ensemble, and from everything we've seen so far, this live-action remake is going to do the original, beloved animated movie justice. And hey, with Simba looking ever so fuzzy in the trailer, you're basically seeing it half for the cuteness factor anyway, right?
Frozen 2
Release date: November 27, 2019
Although it's been confirmed that Frozen 2 is definitely in development, we actually know very little about this particular new Disney movie. What we do know is that Idina Menzel, Kristen Bell, and Josh Gad are all set to reprise their roles of Elsa, Anna, and Olaf, andwriter Jennifer Lee revealed during a press tour for Ralph Breaks the Internet that the sisters are "going far out from Arendelle" in the sequel. There's also at least four brand new songs to come too, so prepare yourself for some serious karaoke sessions.
New Disney movies 2020
Mulan
Release date: March 21, 2020
There's a little uncertainty around exactly what kind of live-action remake Mulan is going to be. Apparently director Niki Caro has said in an interview with The Hollywood Reporter that the team are "still exploring the role that music's going to play in it, but for sure there will be music". What is exciting though is that she told MovieFone that her vision for the film is that it will be "a big, girly martial arts epic. It will be extremely muscular and thrilling and entertaining and moving." Chinese actress Liu Yifei, who also goes by Crystal Liu, is on board to play Mulan, and interestingly this version of the story won't feature the original romance interest of Li Shang, but instead a character called Chen Honghui, who will be played by New Zealand-based actor Yoson An. It'll be interesting to see how this live-action remake pans out over the next year between now and its expected release date.
Maleficent 2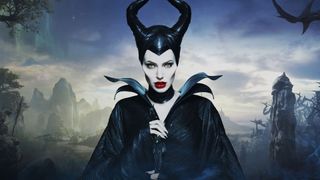 Release date: May 29, 2020
It won't come as much of a surprise that the brilliant Maleficent is getting a follow-up. Although star Angelina Jolie hinted at the possibility of a sequel to the 2014 blockbuster just a week after the original film debuted, it wasn't until 2016 that Maleficent 2 was officially confirmed. Jolie will reprise her role as the titular Maleficent, and Elle Fanning will also return as Princess Aurora, while Michelle Pfeiffer will come on board as the character known as Queen Ingris, although little is known about her character at this time. Interestingly Chiwetel Ejiofor is also on the cast list, potentially playing a love interest for Maleficent, so let's hope she's a little luckier in love this time around. According to the official plot synopsis, the film will continue to explore Maleficent and Aurora's complex relationship as they "form new alliances and face new adversaries in their struggle to protect the moors and the magical creatures that reside within". Colour us green with intrigue.
Turn to page two to read all about the new Disney movies currently without a release date...