Keeping track of all the new Disney movies can be difficult, since there are just so many on the way. So far this year, we've seen the likes of Indiana Jones and the Dial of Destiny, Elemental, Haunted Mansion, and The Little Mermaid, while 2023 still has Disney Princess movie Wish and Taika Waititi's Next Goal Wins to come. Next year will bring new Pixar films, a live-action Snow White, and a prequel to The Lion King, and beyond that, there's a live-action remake of Moana, Toy Story 5, Frozen 3, and much more besides.
We've got everything you need to know about the new Disney movies right here, so you can get up to scratch on everything in no time. Whether you're after a sequel, remake, original animated tale, or a live-action reimagining, there's something here for you.
Before we go any further, though, just a note that we haven't included Star Wars or Marvel below, even though those franchises do fall under Disney's umbrella. You'll find those releases on our guides to the upcoming Marvel movies and the upcoming Star Wars movies instead.
New Disney movies: 2023
Next Goal Wins
Release date: November 17, 2023 in the US and December 26, 2023 in the UK
Taika Waititi's upcoming sports comedy-drama Next Goal Wins is based on the 2014 documentary of the same name, which followed the national football team of American Samoa as they went from being known as one of the worst teams to qualifying for the 2014 FIFA World Cup. Michael Fassbender stars as Dutch-American football coach Thomas Rongen, alongside Oscar Knightly, Elisabeth Moss, Will Arnett, Rachel House, Beulah Koale, and more.
Wish
Release date: November 22, 2023
The film focuses on main character Asha, who has a sidekick named Star, and is set in a fantasy fairy tale kingdom where wishes can literally come true – appropriately named the Kingdom of Wishes. As for the animation, it's a mixture of 3D animation and "a watercolor style." The film is set to be something of an origin story of the wishing star, and involves Asha making a wish after realizing there's darkness in the kingdom. The star comes to her in the form of an adorable sidekick. Alan Tudyk voices a goat named Valentino, while Academy Award winner Ariana DeBose is Asha, and Chris Pine is bad guy King Magnifico.
New Disney movies: 2024
Elio
Release date: March 1, 2024
New Pixar film Elio sees the titular young boy transported to space after making contact with aliens, where he becomes an ambassador for Earth in a major planetary gathering that's an intergalactic version of the United Nations. Barbie star America Ferrera voices Elio's mother, Olga, a decoder at a top-secret military organization.
Disney's Snow White
Release date: March 22, 2024
West Side Story's Rachel Zegler is set to star as Snow White in this live-action remake, while Gal Gadot is the Evil Queen. Andrew Burnap has been cast as the male lead – and that's not the prince or huntsman, either, but a new original character.
Marc Webb directs – he previously helmed (500) Days of Summer and the Amazing Spider-Man movies – while Benj Pasek and Justin Paul, the duo behind the music in La La Land, The Greatest Showman, and Dear Evan Hansen, are writing a set of brand new songs for the movie.
Inside Out 2
Release date: June 14, 2024
In the follow-up to Inside Out, new emotions are joining the line-up and young Riley is now a teenager. The film is set to be written by Meg LeFauve, produced by Mark Nielsen, and directed by Kelsey Mann.
Mufasa: The Lion King
Release date: July 25, 2024
The Lion King prequel is in the works with Moonlight's Barry Jenkins stepping in to replace Jon Favreau as director. As confirmed by Disney, Hans Zimmer, Pharrell Williams, and Nicholas Britell will provide the music. Timon, Pumbaa, and Rafiki will tell the story of how Mufasa went from orphan cub to King of the Pride Lands.
Kelvin Harrison Jr., who voices Scar in the movie, has teased that the film will explore his character's backstory. "We're going to get to really get a backstory to Scar, and he is hilarious," he revealed. "He is still very, very spicy. He is also the sweetest young lion you also ever meet, too. So, it's going to be fun seeing the relationship between Scar and Mufasa."
Aaron Pierre will voice Mufasa (James Earl Jones voiced him in both the animated original and Jon Favreau's live-action remake), while Billy Eichner and Seth Rogen will return as Timon and Pumbaa, and John Kani is back to voice Rafiki.
New Disney movies: 2025
Moana
Release date: June 27, 2025
A live-action Moana remake is on the way, with Dwayne 'The Rock' Johnson reprising his role as Maui in the coming-of-age tale of a Polynesian girl tasked with fulfilling her destiny.
"I'm deeply humbled and overcome with gratitude to bring the beautiful story of Moana to the live-action big screen," Johnson said in a press release.
Not much else is known at this stage, though original Moana actor Auli'i Carvalho won't be back. Instead, she'll be part of the casting process as executive producer.
Tron 3
Release date: 2025
Supposedly titled 'Tron: Ares' thanks to a slip-up from new lead Jared Leto, the third Tron movie is now set to be helmed by Pirates of the Caribbean: Dead Men Tell No Tales director Joachim Rønning. Cameron Monaghan, Evan Peters, Jodie Turner-Smith, and Greta Lee co-star.
The script was penned by Jesse Wigutow and Jack Thorne and follows a computer program (the titular Ares) that crosses into the human world. Leto will play Ares in human form. Production has shut down amid the ongoing WGA writers' strike and SAG-AFTRA actors' strike.
New Disney movies: Release dates TBA
Toy Story 5
Release date: TBA
A fifth Toy Story movie is in the works, despite 2019's Toy Story 4 seeming like the end of the road for the adventures of Buzz, Woody, and co. The original voice of Buzz, Tim Allen, has confirmed that he'll be back for the new movie. "See ya soon Woody, you are a sad strange little man and you have my pity. And off we go to a number 5! To infinity and beyond!" he wrote on Twitter. That's all we know for now, though.
Frozen 3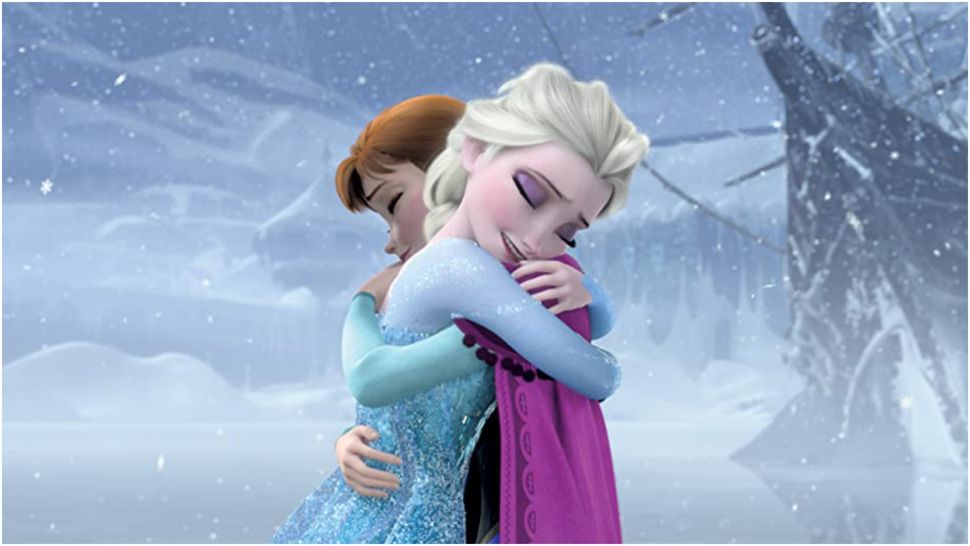 Release date: TBA
A follow-up to 2019's Frozen 2 is on the way. Josh Gad, who voices Olaf the snowman in the movies, confirmed he'd be back on Twitter. "Excited to head back… into the Unknown," he wrote, quoting Elsa's big song from the sequel. Idina Menzel, who voices Elsa, also confirmed she'd be back, tweeting: "Well, now they know! Time to let it go again, people!" No plot details or further casting updates have been released yet.
Zootopia 2
Release date: TBA
Zootopia 2 is coming, as announced by Disney CEO Bob Iger in the company's Q1 2023 earnings call. The original 2016 animated movie follows bunny police officer Judy Hops, voiced by Ginnifer Goodwin, who strikes up an unlikely friendship with con artist fox Nick Wilde, voiced by Jason Bateman. No casting information or plot details have been confirmed yet.
Lilo & Stitch
Release date: TBA
A live-action remake of 2002's Lilo & Stitch is in the works for Disney Plus, directed by Marcel the Shell With Shoes On helmer Dean Fleischer Camp. The original animated movie follows Lilo (voiced by Daveigh Chase), an eccentric six-year-old girl being raised in Hawaii by her older sister Nani (Tia Carrere) after their parents die in a car crash. Lilo adopts Stitch, the result of an illegal genetic experiment with the ability to cause unending chaos, thinking that he's a dog, and let's just say things don't go too smoothly for the pair.
Naia Kealoha will play Lilo and Sydney Elizebeth Agudong will be Nani, with Kaipot Dudoit playing her love interest David. Zach Galifianakis will play Jumba, while Billy Magnussen is Pleakley. Courtney B. Vance is set to play Cobra Bubbles. Original Nani Tia Carrere will play new character Mrs. Kekoa, and Amy Hill (who voiced Mrs. Hasagawa) will play another new character named Tūtū. Chris Sanders, who co-wrote and co-directed the original movie, is back as the voice of Stitch.
The Aristocats
Release date: TBA
The Aristocats is getting a live-action adaptation, with Peter Rabbit director Will Gluck and Onward scribe Keith Bunin writing the script. Not much is known about the movie just yet, but it'll reportedly have a similar look to the live-action Lady and the Tramp Disney Plus movie. Per Deadline, Questlove will direct, executive produce, and oversee music.
Cruella 2
Release date: TBA
Cruella 2 is reportedly in the works already. Not much is known about the sequel yet, though director Craig Gillespie (I, Tonya) and screenwriter Tony McNamara are thought to be returning. Considering the Cruella post-credits scene, it's likely the sequel will bring us closer to the events of 101 Dalmatians – though that's just speculation at the moment. We can probably also expect Emma Stone back as the titular villain.
Hercules
Release date: TBA
A live-action Hercules is coming soon. Aladdin helmer Guy Ritchie will direct and Avengers: Endgame directors Joe and Anthony Russo are producing. Shang-Chi and the Legend of the Ten Rings and Wonder Woman 1984 scribe David Callaham has written the first draft of the script. The animated version of the film is a musical, but The Hollywood Reporter notes that it's "unclear" if the live-action movie will keep the music.
"It will certainly pay homage to the original with a more modern spin on it," Joe Russo told Total Film of the movie. "What Anthony and I love about the original is how funny and subversive it is. I think we try to embrace that sense of humor in the remake."
Joe Russo also told Variety that the film will be "a little bit more experimental in tone, a little bit more experimental in execution," and it has an unlikely influence. "There are questions about how you translate it as a musical," Joe said. "Audiences today have been trained by TikTok, right? What is their expectation of what that musical looks like and feels like? That can be a lot of fun and help us push the boundaries a little bit on how you execute a modern musical."
Pirates of the Caribbean reboot
Release date: TBA
A potential Pirates of the Caribbean sequel/reboot/reimagining isn't out of the question, but a sixth entry in the popular Disney franchise remains moored for now.
Deadpool writers Rhett Reese and Paul Wernick were originally brought in to write the script but departed sometime in early 2019. Since then, THR reported that Ted Elliott and Chernobyl creator Craig Mazin, who will also be working on The Last of Us HBO series, have stepped in to replace the pair. Mazin later praised the "weird" script.
"[Elliott] wrote a fantastic script and the strike happened and everyone's waiting around," Mazin revealed to the L.A. Times of the project's status.
Jack Sparrow actor Johnny Depp recently suggested he would never play the character again, though executive producer Jerry Bruckheimer said the actor's future in the franchise "is yet to be decided."
What we do know is this won't be the long-reported Pirates movie starring Margot Robbie. That spin-off of the main series has been scrapped, according to Robbie. Arr arr RIP.
Though, confusingly enough, Bruckheimer has indicated the Robbie project is still alive, telling The Hollywood Reporter: "Oh God, they're all hard. I think we're getting very close on that one, too. We have a very good script. We developed two of them – the one with Margot Robbie and one with a younger cast. The Margot Robbie one needs a little more work. The younger cast one is close. Hopefully we'll get both of them."
Sister Act 3
Release date: TBA
Whoopi Goldberg and Wendy Makkena are returning for Sister Act 3. Hallelujah! No other details are yet known.
Three Men and a Baby
Release date: TBA
The '80s comedy featuring Ted Danson, Tom Selleck, and Steve Guttenberg was a surprise hit. So much so, that Disney is bringing it back for a reboot. The premise, which saw three bachelors receive a surprise 'package' in the form of a baby is likely to stay, but the cast will be shaken up. Zac Efron is confirmed to star in the Disney Plus release with Mo Marable directing.
Untitled Tower of Terror movie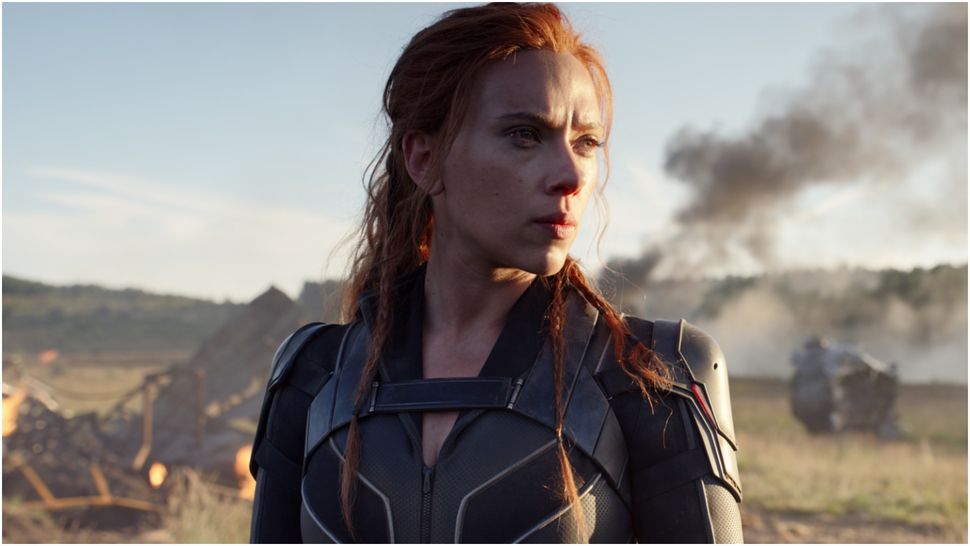 Release date: TBA
Scarlett Johansson is set to star in this big-screen imagining of the Disney theme parks ride Tower of Terror. Inside Out scribe and Toy Story 4 director Josh Cooley is on board to write the screenplay, and Disney is reportedly hoping for a high-profile director. Plot details are unknown, but the ride is connected to The Twilight Zone, and revolves around a group of people climbing into an elevator at the Hollywood Tower Hotel, plummeting 13 stories, and vanishing after the hotel is struck by lightning.
Following Johansson's Disney lawsuit, the movie is confirmed to still be in the works with the actor attached.