There's no shortage of exciting new TV shows on the horizon. From brand-new releases like spy thriller The Recruit on Netflix to the return of beloved franchises like The Mandalorian, there's a huge choice when it comes to picking your next binge-watch this winter.
In the final weeks of 2022, the Yellowstone universe is expanding with prequel series 1923, while Daredevil star Charlie Cox plays a CIA agent with a dark past in Netflix series Treason. Once 2023 kicks off, Servant returns to Apple TV Plus, Hunters is back on Prime Video, and Your Honor comes back on Showtime. And that's just the start. We've got your complete guide to all the new TV shows coming your way in the coming months, in 2022 and beyond.
Willow
Willow release date: November 30, 2022
Available on: Disney Plus
The new series serves as a direct sequel to the 1988 film, which starred Warwick Davis as a Nelwyn sorcerer named Willow Ufgood who is tasked with protecting a baby destined to defeat evil queen Bavmorda and save the kingdom. Ron Howard, director of the original, has returned to executive produce alongside Lucasfilm. George Lucas wrote the original story, which was adapted for the screen by Bob Dolman.
Kindred
Based on the novel of the same name by Octavia Butler, Kindred stars Mallori Johnson as a writer who uncovers hidden secrets about her family's past when she finds herself being flung backwards and forwards in time between present-day Los Angeles and a 19th Century plantation. Zola helmer Janicza Bravo directed the series premiere and The Whale director Darren Aronofsky is on board as an executive producer.
The Recruit
The Recruit release date: December 16, 2022
Available on: Netflix
The Recruit stars Black Adam's Noah Centineo as Owen Hendricks, a lawyer just starting out at the CIA who quickly finds himself way over his head when he gets involved in a blackmail case. The Bourne Identity director Doug Liman helms the first two episodes of the season, and showrunner Alexi Hawley also created procedural drama The Rookie.
1923
1923 release date: December 18, 2022
Available on: Paramount Plus
New Yellowstone prequel series 1923 follows a new generation of the Dutton family and stars Harrison Ford and Helen Mirren as the clan's patriarch and matriarch. In the '20s, the Duttons must deal with Prohibition and the Great Depression, which was felt in Montana a decade before it affected the rest of the country. Taylor Sheridan, the brains behind Yellowstone, is back to helm 1923.
Treason
Treason release date: December 26, 2022
Available on: Netflix
Charlie Cox stars in Treason, a new Netflix spy thriller about an MI6 agent groomed for success – until a run in with a figure from his past throws everything into question. The star-studded cast also includes Ciarán Hinds, Olga Kurylenko, and Oona Chaplin, while Bridge of Spies writer Matt Charman penned the script.
Vikings: Valhalla season 2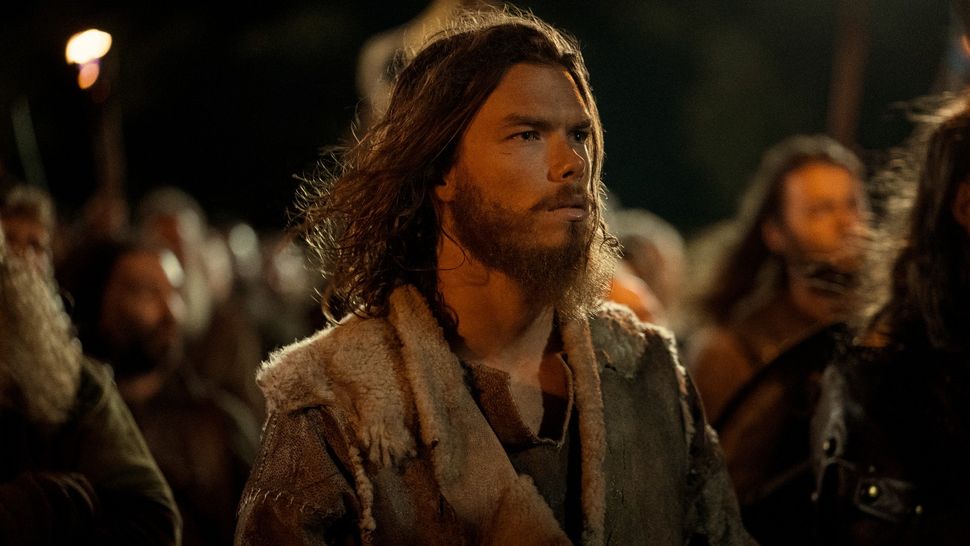 Vikings: Valhalla season 2 release date: January 12, 2023
Available on: Netflix
Season 1 of Vikings: Valhalla ended with Emma returning to the throne in England, though Kattegat has ultimately been left without a ruler. Though plot details for Vikings: Valhalla season 2 have not yet been released, we can assume that season three will center on Harald's newfound status as public enemy number one and Freydis's rule as 'The Last,' the savior of the Viking people.
Servant season 4
Servant season 4 release date: January 13, 2023
Available on: Apple TV Plus
Servant returns for its fourth and final season on Apple TV Plus this January, executive produced by M. Night Shyamalan. Lauren Ambrose and Toby Kebbell return as bereaved couple Dorothy and Sean, while Rupert Grint is back as Dorothy's brother Julian and Nell Tiger Free returns as mysterious nanny Leanne.
The Last of Us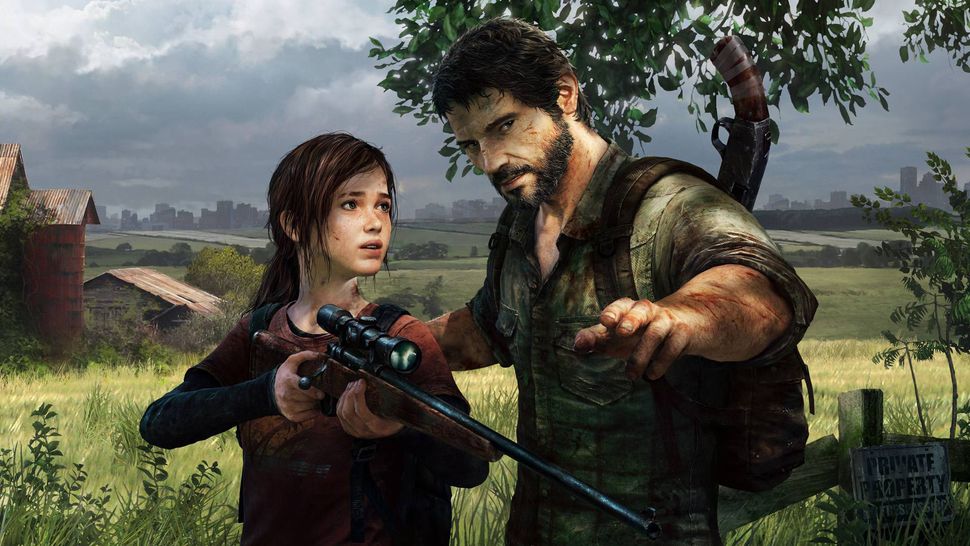 The Last of Us TV show release date: January 15, 2023
Available on: HBO Max
HBO first announced its television adaptation of Naughty Dog's post-apocalyptic survival adventure game back in 2020. In a post-apocalyptic United States ravaged by a virus, Pedro Pascal plays Joel, a jaded man tasked with smuggling an immune 14-year-old girl named Ellie (Bella Ramsey) across the border and into a rebel militia's safehouse. What starts as a small job quickly becomes a brutal, heartbreaking journey that takes them across the US and into treacherous territory where they must lean on one other to survive.
Hunters season 2
Hunters season 2 release date: January 13, 2023
Available on: Prime Video
After season 1 premiered in 2020, Logan Lerman and Al Pacino return for a second and final installment of Hunters. The series follows a group of Nazi hunters in '70s New York City who discover that escaped Nazi officers are attempting to start a Fourth Reich in the US. Pacino plays a Holocaust survivor and the leader of the Hunters, while Lerman is a young math whiz who takes his grandmother's place in the group.
Your Honor season 2
Your Honor season 2 release date: January 15, 2023
Available on: Showtime
Originally meant to be a limited series, Your Honor returns for a second (and final) season this January. Bryan Cranston returns as Judge Michael Desiato, who's dealing with his son Adam's tragic fate at the end of season 1 – after accidentally killing a mob boss' son in a hit-and-run, Michael attempted to cover up the crime, but Adam was caught up in a shooting. Michael Stuhlbarg, Hope Davis, and Margo Martindale also reprise their roles from the first season.
Poker Face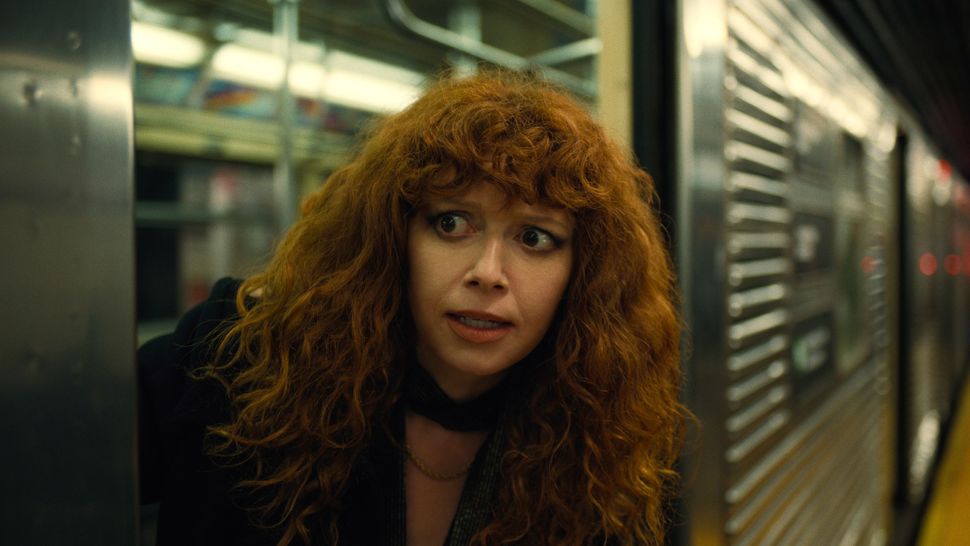 Poker Face release date: January 26, 2023
Available on: Peacock
After Russian Doll season 2 hit Netflix in 2022, Natasha Lyonne returns to the small screen in Poker Face. Created by Knives Out helmer Rian Johnson, the show is set to be a whodunnit, case-of-the-week comedy, with an all-star roster of guest stars including Joseph Gordon-Levitt, Stephanie Hsu, Adrien Brody, Chloë Sevigny, and Ron Perlman.
You season 4 part 1
You season 4 part 1 release date: February 10, 2023
Available on: Netflix
Joe Goldberg is back – and this time he's up to his usual tricks across the pond. After following Marianne (Tati Gabrielle) to Paris at the end of season 3, Joe (Penn Badgley) sets up base in London under the alias Jonathan Moore, a university professor, and he's crossing paths with members of the English capital's high society. Part 2 will follow on March 10.
Star Trek: Picard season 3
Star Trek: Picard season 3: February 16
Available on: Paramount Plus
The third and final season of Star Trek: Picard arrives on Paramount Plus this February and we're expecting big things – executive producer Alex Kurtzman described season 3 as "the final Next Generation movie" at San Diego Comic-Con and it apparently takes inspiration from Wrath of Khan. The new season sees the crew scattered across the universe, while Brent Spiner is going to play an "old new character" and the season will have a "singular" female villain.
The Mandalorian season 3
The Mandalorian season 3 release date: February 2023
Available on: Disney Plus
The Mandalorian season 3 doesn't have an exact release date yet, but we know it's coming to Disney Plus sometime this February. Series regulars like Pedro Pascal, Giancarlo Esposito, and Carl Weathers are back for round three, while Back to the Future star Christopher Lloyd has joined the show in a mystery role. Mando and Grogu will be reunited once more, and we're also set to get our first look at Mandalore in live-action.
Secret Invasion
Secret Invasion release date: Spring 2023
Available on: Disney Plus
Secret Invasion follows the Skrulls, shape-shifting aliens who have been infiltrating earth for years. Samuel L. Jackson and Cobie Smulders will reprise their roles as Nick Fury and Maria Hill, with Emilia Clarke set to star in an undisclosed role. Find out much more about all the upcoming Marvel movies and TV shows.
Echo
Echo release date: Summer 2023
Available on: Disney Plus

As revealed during Marvel's SDCC showcase, Hawkeye spin-off Echo is dropping next summer. While story details are thin on the ground, we know it will revolve around Alaqua Cox's Echo. Kingpin actor Vincent D'Onofrio and Daredevil's Charlie Cox are reportedly set to return in Echo.
Loki season 2
Loki season 2 release date: Summer 2023
Available on: Disney Plus
Loki is Marvel's first Disney Plus limited series to be granted a second season. The first season ended in chaos, as Sylvie's slaying of He Who Remains has set off a multiverse war. Loki is left stranded in another dimension, where a statue of Kang the Conqueror is present. Though nothing has been confirmed, it's likely that Loki season 2 will take place in a world where Kang has taken over as leader of the TVA and all other timelines.
The Witcher season 3
The Witcher season 3 release date: Summer 2023
Available on: Netflix
The Witcher season 3 is based on The Time of Contempt, the second book in Andrzej Sapkowski's Witcher saga. According to Netflix, the official synopsis is: "As monarchs, mages, and beasts of the Continent compete to capture her, Geralt takes Ciri of Cintra into hiding, determined to protect his newly-reunited family against those who threaten to destroy it."
Ironheart
Ironheart release date: Fall 2023
Available on: Disney Plus
2023 is set to be dominated by Marvel's television output on Disney Plus. Rounding out the year is Ironheart, featuring Dominique Thorne's Riri Williams following in the footsteps of her idol, Tony Stark. The character is first set to appear in Black Panther: Wakanda Forever.
Ahsoka
Ahsoka release date: TBC 2023
Available on: Disney Plus
Rosario Dawson stars as Ahsoka Tano in a new spinoff of The Mandalorian. Though plot details have been kept under wraps, a teaser trailer was released at Star Wars Celebration (but not yet to the public). Mary Elizabeth Winstead and Ivanna Sakhno have joined the cast in undisclosed roles, and Hayden Christensen is reportedly reprising his role as Anakin Skywalker.
Skeleton Crew
Skeleton Crew release date: TBC
Available on: Disney Plus
Skeleton Crew, starring Jude Law, takes place in the same part of the Star Wars timeline as The Mandalorian, and Dave Filoni said at Star Wars Celebration that the shows will all intertwine in "weird ways." Spider-Man: No Way Home director Jon Watts is also involved with the show, which is reportedly in pre-production.
Bridgerton season 3
Bridgerton season 3 release date: TBC 2023
Available on: Netflix
Bridgerton is based on Julia Quinn's book series consisting of eight novels that follow each of the eight siblings as they find love. Season 1 and 2 have, appropriately, covered books one and two, which tell Daphne and Anthony's stories. Though it seems likely Bridgerton's third season will be based on the third book in the series, which focuses on Penelope and Colin, producer Shonda Rhimes says that they "may not be going in order" necessarily.
True Detective: Night Country
True Detective: Night Country release date: TBC 2023 or 2024
Available on: HBO Max
The fourth season of True Detective follows Detectives Liz Danvers (Jodie Foster) and Evangeline Navarro (Kali Reis) who are tasked with solving the mystery of six men who, while operating the Tsalal Artice Research Station in Ennis, Alaska, simply vanish without a trace. Danvers and Navarro will be forced to confront their own darkness, and dig into the haunting truths that lie underneath the ice.
Daredevil: Born Again
Daredevil: Born Again release date: TBC 2024
Available on: Disney Plus
Charlie Cox's Daredevil is getting another series, having returned in Spider-Man: No Way Home and going on to appear in She-Hulk and Echo, though this will be his first ever starring role as part of the MCU. Plot details are scarce, though we do know that Vincent D'Onofrio's Kingpin returns and that the series will be 18 episodes long. It's set to begin filming in 2023.
---
For more on new releases, check out our lists of the most exciting upcoming movies and movie release dates to look out for.