We may be approaching the halfway point of the year, but there are still plenty of exciting new TV shows coming our way in 2023 – and beyond. While the premieres of highly anticipated returning series like Succession, The Mandalorian, and Yellowjackets may have come and gone, small-screen programming is showing no signs of slowing down.
This summer, the MCU returns to Disney Plus with Secret Invasion, while The Bear is back for a second season and five new Black Mirror episodes are dropping on Netflix. Looking further ahead, we can also look forward to new installments of True Detective and Sex Education, as well as multiple new The Walking Dead spin-offs. We've got your complete guide to all the new TV shows coming our way this year and beyond, so get comfortable on the sofa and start adding these titles to your watch list.
The Idol
The Idol release date: June 4, 2023
Available on: HBO and Max (US), Sky and NOW (UK)
Euphoria showrunner Sam Levinson is back with The Idol, a new HBO Max series starring Lily-Rose Depp as an aspiring pop star recovering from a nervous breakdown. Determined to cement herself as a pop idol, she begins a complicated relationship with a self-help guru and cult leader, played by Abel Tesfaye, AKA The Weeknd. Troye Sivan, Dan Levy, and Rachel Sennott also star.
The Walking Dead: Dead City
The Walking Dead: Dead City release date: June 18, 2023
Available on: AMC and AMC+
Maggie Rhee (Lauren Cohan) and Negan Smith (Jeffrey Dean Morgan), the zombie-infested world's most unlikely duo, are set to take Manhattan in the upcoming spin-off series The Walking Dead: Dead City. Described as a miniseries, the show will consist of six episodes, and see the survivors try to navigate the apocalypse in New York. The Walking Dead writer and producer Eli Jorné is on board as showrunner.
As announced at AMC's most recent TCA Panel, Dead City sees Maggie turn to her old nemesis Negan to help find her kidnapped son Hershel. Annie (Medina Senghore), Negan's wife, is also likely to feature.
Secret Invasion
Secret Invasion release date: June 21, 2023
Available on: Disney Plus
Secret Invasion follows the Skrulls, shape-shifting aliens who have been infiltrating earth for years. Samuel L. Jackson and Cobie Smulders will reprise their roles as Nick Fury and Maria Hill, with Emilia Clarke set to star in an undisclosed role. Find out much more about all the upcoming Marvel movies and TV shows.
The Bear season 2
The Bear season 2 release date: June 23 (US) and July 19 (UK), 2023
Available on: Hulu (US), Disney Plus (UK)
After a critically acclaimed run on Hulu in 2022 (and an eventual trip across the pond to Disney Plus), The Bear is returning for season 2 this summer. The comedy drama stars Jeremy Allen White as Carmy, a young chef working in the world of fine dining who comes home to Chicago to run his late brother's failing Italian beef restaurant after he dies by suicide. Ayo Edebiri, Ebon Moss-Bachrach, and Lionel Boyce also star, while Bob Odenkirk is joining season 2 in a guest role.
Black Mirror season 6
Black Mirror season 6 release date: June 2023
Available on: Netflix
Black Mirror returns to Netflix for the first time since 2019. The new five-part season is set to drop this June, with an all-star cast that includes Aaron Paul, Salma Hayek, Michael Cera, and Zazie Beetz. The latest installment of the dystopian anthology series includes plot lines revolving around invasive paparazzi, alternate universes, and a nature documentary gone wrong. Like previous seasons, creator Charlie Brooker has penned the new episodes.
The Witcher season 3
The Witcher season 3 release date: June 29 (Vol. 1), July 27 (Vol. 2)
Available on: Netflix
The Witcher season 3 is based on The Time of Contempt, the second book in Andrzej Sapkowski's Witcher saga. According to Netflix, the official synopsis is: "As monarchs, mages, and beasts of the Continent compete to capture her, Geralt takes Ciri of Cintra into hiding, determined to protect his newly-reunited family against those who threaten to destroy it." Like Stranger Things season 4, the new season will be split into two parts, releasing around a month apart.
Ahsoka
Ahsoka release date: August 2023
Available on: Disney Plus
Rosario Dawson stars as Ahsoka Tano in a new spinoff of The Mandalorian. Though plot details have been kept under wraps, a teaser trailer was released at Star Wars Celebration. Mary Elizabeth Winstead and Ivanna Sakhno have joined the cast in undisclosed roles, and Hayden Christensen is reportedly reprising his role as Anakin Skywalker.
Sex Education season 4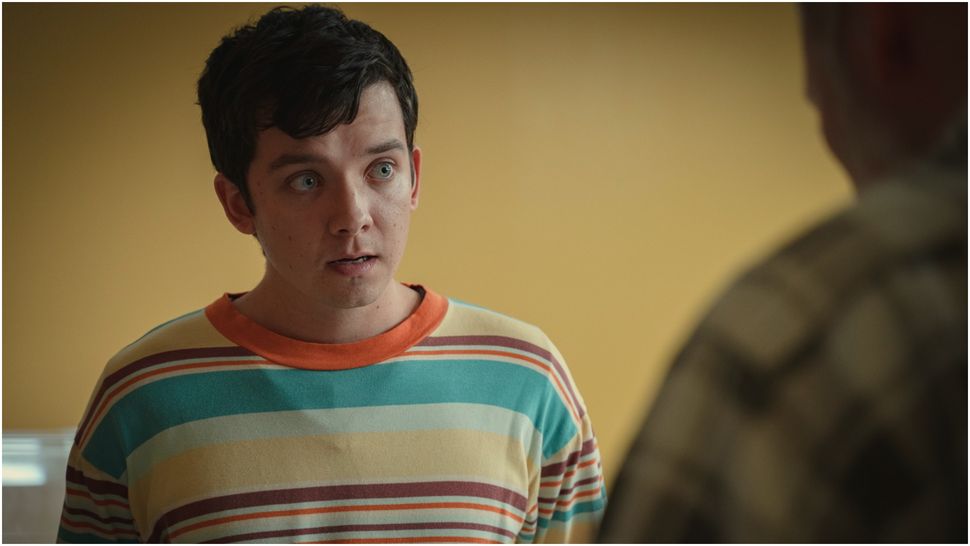 Sex Education season 4 release date: Fall 2023
Available on: Netflix
It's nearly time to go back to school. Sex Education season 4, fittingly, has a fall release window for its return to Netflix, and it's likely to be the last time we see the show as we've come to know it. While most of our old faves are returning for round four, this is the last outing for stars Ncuti Gatwa and Emma Mackey. Plus, with the closure of Moordale Secondary at the end of season 3 and Maeve (Mackey) jetting off to the US, things are already starting to change in the hit comedy-drama.
Loki season 2
Loki season 2 release date: TBC 2023
Available on: Disney Plus
Loki is Marvel's first Disney Plus limited series to be granted a second season. The first season ended in chaos, as Sylvie's slaying of He Who Remains has set off a multiverse war. Loki is left stranded in another dimension, where a statue of Kang the Conqueror is present. Though nothing has been confirmed, it's likely that Loki season 2 will take place in a world where Kang has taken over as leader of the TVA and all other timelines.
Echo
Echo release date: November 29, 2023.
Available on: Disney Plus

As revealed during Marvel's SDCC showcase, Hawkeye spin-off Echo is dropping next summer. While story details are thin on the ground, we know it will revolve around Alaqua Cox's Echo. Kingpin actor Vincent D'Onofrio and Daredevil's Charlie Cox are reportedly set to return in Echo. All episodes will drop on Disney Plus this November.
Ironheart
Ironheart release date: TBC
Available on: Disney Plus
2023 is set to be dominated by Marvel's television output on Disney Plus. Rounding out the year is Ironheart, featuring Dominique Thorne's Riri Williams following in the footsteps of her idol, Tony Stark. The character first appeared in Black Panther: Wakanda Forever.
The Walking Dead: Daryl Dixon
The Walking Dead: Daryl Dixon release date: TBC
Available on: AMC and AMC+
While Maggie and Negan are getting up to all sorts on the East Coast, Norman Reedus' Daryl Dixon is set to travel much further afield. In his spin-off series, the former lone wolf will travel to Paris, and encounter a whole bunch of the "smart" zombies that were introduced in the spin-off The Walking Dead: World Beyond and reappeared in The Walking Dead season 11.
"Daryl is a fish out of water to start with. If Daryl finds himself with new people, he's a fish out of water. In France, in a country that's going through the apocalypse, [it's] an entirely different thing," Gimple said of the upcoming series, which will likely premiere in late 2023.
Like The Walking Dead: Dead City, Daryl Dixon (the series) will run for six episodes and be overseen by ER's David Zabel. Filming began in Paris in October 2022.
Star Wars: Skeleton Crew
Star Wars: Skeleton Crew release date: TBC 2023
Available on: Disney Plus
Skeleton Crew, starring Jude Law, takes place in the same part of the Star Wars timeline as The Mandalorian, and Dave Filoni said at Star Wars Celebration that the shows will all intertwine in "weird ways." Spider-Man: No Way Home director Jon Watts is also involved with the show, which is reportedly in pre-production.
True Detective: Night Country
True Detective: Night Country release date: TBC 2023
Available on: HBO and Max (US), Sky and NOW (UK)
The fourth season of True Detective follows Detectives Liz Danvers (Jodie Foster) and Evangeline Navarro (Kali Reis) who are tasked with solving the mystery of six men who, while operating the Tsalal Artice Research Station in Ennis, Alaska, simply vanish without a trace. Danvers and Navarro will be forced to confront their own darkness, and dig into the haunting truths that lie underneath the ice.
Bridgerton season 3
Bridgerton season 3 release date: TBC 2023/2024
Available on: Netflix
Bridgerton is based on Julia Quinn's book series consisting of eight novels that follow each of the eight siblings as they find love. Season 1 and 2 have, appropriately, covered books one and two, which tell Daphne and Anthony's stories. Though it seems likely Bridgerton's third season will be based on the third book in the series, which focuses on Penelope and Colin, producer Shonda Rhimes says that they "may not be going in order" necessarily.
Daredevil: Born Again
Daredevil: Born Again release date: Spring 2024
Available on: Disney Plus
Charlie Cox's Daredevil is getting another series, having returned in Spider-Man: No Way Home and going on to appear in She-Hulk and Echo, though this will be his first-ever starring role as part of the MCU. Plot details are scarce, though we do know that Vincent D'Onofrio's Kingpin returns and that the series will be 18 episodes long. Filming began in March 2023 and is expected to last eight months.
The Walking Dead's untitled Rick and Michonne spin-off
Untitled Rick and Michonne spin-off release date: TBC 2024
Available on: AMC and AMC+
Andrew Lincoln is set to return to the franchise in Rick's own spin-off series – and he won't be alone. Danai Gurira will also return as Michonne, who left her loved ones behind in Alexandria to go search for Rick back in season 10, in the upcoming limited series.
The Walking Dead season 11 finale teased a little of what's to come with Rick finding himself on a muddy shore, discarding his boots, journal, and the phone Michonne discovered in The Walking Dead's 10th season. A helicopter later descends on Rick, asking him to surrender.
In a different place (and different time, too), Michonne is on the hunt for Rick on horseback. The pair, then, appear to be on a collision course ahead of their six-episode series, which is set to air sometime next year.
---
For more on new releases, check out our lists of the most exciting upcoming movies and movie release dates to look out for.