Stranger Things season 5 has been written, but cameras have yet to roll. Initially set to start filming in June 2023, the series has become one of the many shows delayed by the WGA strike.
Plot-wise, we know that Vecna will be back (despite Eleven and the gang seemingly taking him down in the season 4 finale), and that Will is set to become a major focus again for the first time since season 1.
We also know that the Stranger Things stage play, which focuses on the origin stories of Joyce, Bob, and Hopper, reveals some plot information about season 5 and may very well hold the key to the end of the series. The show, which takes place in 1959, gives us a first look at Joyce's first husband (Will and Jonathan's dad) and Eddie Munson's father Allen, and sees a young Henry Creel begin to use his powers for evil.
We've also been given some insight into Eddie Munson's future, possible time jumps, a couple episode titles, and which actors will be returning – including one surprise addition to the cast. Other than that, though, showrunners Matt and Ross Duffer are keeping their cards close to their chest.
That hasn't stopped us from making some educated guesses below, mind you, in regards to a potential release date and what might be in store for our Hawkins heroes as they face off against the horrors of the Upside Down. So, read on for all the latest news on the cast, plot, and more.
Stranger Things season 5 release date
Writing on Stranger Things season 5 is underway. The news was confirmed in early August 2022 when the writers' room tweeted a picture of a blank whiteboard to mark "day one".
On March 21, the same team teased the upcoming episodes to fans, claiming, "Season 5 is like if season 1 and 4 had a baby. And then that baby was injected with steroids."
However, cameras have yet to start rolling on the new season. As mentioned above, Will Byers actor Noah Schnapp had previously hinted that filming will begin soon, with David Harbour, who plays Jim Hopper, confirming that cameras were due to start rolling in June. The Duffer bros confirmed, however, that production is indeed delayed due to the WGA strike.
"Writing does not stop when filming begins. While we're excited to start production with our amazing cast and crew, it is not possible during this strike," they wrote. "We hope a fair deal is reached soon so we can all get back to work. Until then - over and out."
Pre-pandemic, each season has typically taken around six to seven months to shoot. Factor in lengthy VFX post-production work and it takes well over a year to complete a season from start to finish. We would therefore estimate, factoring in the strike, that Stranger Things season 5 won't come out until spring 2025 at the very earliest.
Luckily, Stranger Things fans are no... strangers to waiting. Seasons 2 and 3 were almost two years apart, and that was before COVID-19 disrupted things. As this is the final season, they're probably going to want to go big, too, meaning that season 5 could possibly take even longer – WGA strike aside.
While it'll almost certainly be bigger than its predecessor, the Duffers want season 5 to be shorter in runtime, as they plan to tighten up the episodes this time around. In season 4, each episode was over an hour and the finale was 2 hours 20 minutes.
"Characters are already going to be in action, they're already going to have a goal and a drive, and I think that's going to carve out at least a couple hours and make this season feel really different," they told Josh Horowitz on his Happy Sad Confused podcast. They did say that the last-ever episode will likely be feature-length, however: "I'm sure the wrap-up will be a lot longer, it's going to be Return of the King-ish with, like, eight endings."
A new tweet from the Stranger Things Writer's Room account gave us a look at their whiteboard in the "grid stage," split up across eight episodes with four chunks under each one to storyboard the season's events. If this is the final plan for the season, then it will be shorter than season 4 which had a total of nine extra-long episodes.
Is Stranger Things season 5 the final season?
In terms of Eleven, her friends at Hawkins, and the Upside Down, Stranger Things season 5 will be the last chapter in this story – but that doesn't mean it's the last Netflix series that will be set in the Stranger Things universe.
When announcing the looming end of the Netflix show, the Duffer Brothers hinted at a potential spin-off series: "There are still many more exciting stories to tell within the world of Stranger Things. New mysteries, new adventures, new unexpected heroes."
"We haven't told anyone the idea yet, much less written it," they added later on. "We think everyone – including Netflix – will be surprised when they hear the concept, because it's very, very different. Somehow, Finn Wolfhard – who is one crazy smart kid – correctly guessed what it was going to be about. But aside from Finn, no one else knows!"
A Stranger Things animated series, with the Duffer brothers set to executive-produce, was also announced, though plot details and characters have yet to be released. It's unclear whether the show will star new characters in the same universe, or be some kind of continuation.
Stranger Things season 5 plot
For now, the exact Stranger Things season 5 plot is unclear, but the Duffer Brothers have offered up some clues as to what to expect – and teased that they have the whole series' conclusion pretty firmly mapped out. "We know what the ending is," Matt Duffer previously said during an interview with SFX. "It's conceivable that it changes but I think it's unlikely because it's one of those endings that just feels, and has always felt, right. It also feels sort of inevitable. Then when you come up with it, you're like, 'Oh yeah well, that is absolutely what is has to be.'"
Season 4 concluded with every group – in Nevada, Indiana, and Russia, respectively – somewhat unknowingly teaming up to take down Vecna. While Max baits his mind at the Creel House, Robin, Steve, and Nancy set fire to his defenseless physical form in the Upside Down. Simultaneously, Mike and Will dunk Eleven in a makeshift sensory deprivation tank, and her consciousness finds its way to Max to assist her in facing off against the big bad. But as Will states towards the end of episode 9, Vecna is far from defeated.
"Now that I'm back, in Hawkins, I can feel him. And he's hurt, he's hurting, but he's still alive. It's strange knowing now who it was this whole time. But I can still remember what he thinks, and how he thinks. He's not gonna stop, ever, not until he's taken everything... everyone... We have to kill him," Will solemnly tells Mike.
In an interview with Collider, the showrunners revealed that Will is going to be the "primary focus" of season 5, as the final episodes "circle back to season one."
Matt explained: "We're starting to see his coming of age, really, which has been challenging for a number of reasons; some of which are supernatural. But you're starting to see him come into his own."
"I think you'll see that with a couple of the character arcs, not just with Will," Ross added. "But also with Steve and Nancy, and her relationship with Jonathan, where things are not fully resolved. The characters have maybe made steps, like in the case of Will, but that journey isn't over yet. All of that is going to play a huge role as we try to wrap this thing up next season."
"5 is just going to be pedal to the metal from the opening scene," the latter also told The Wrap, hinting that whatever happens, it's going to be emotional. "I saw executives crying who I've never seen cry before and it was wild."
"I can just tell you that I'm very very excited for what's to come. I think they did a great job with Will's character this season, and beautifully addressed everything they needed to," Noah Schnapp, who plays Will, more recently teased to Forbes. "The way they closed the show is just perfect - the story started with Will, and it'll end with Will."
Brown – who plays Eleven – also gave Total Film a cryptic insight into her hopes for season 5. When asked if she wants Mike and Eleven to find happiness together, she replied: "I say things like this, but then I also said I want her to die. I really don't know. And also, it's not my choice. I say all these things really just under my breath, and then people take them and print them. And I'm like, no, no, no – I said that as a joke, that I wanted her to get married and work at a Target. That was a joke. But it's maybe not a joke?"
After the Stranger Things season 4, Volume 2 ending, there are also plenty of theories floating around about what could happen. We suspect that time travel might factor in in a big way, seeing as the Upside Down was revealed to be stuck in November 1983. Some viewers have been speculating if Eddie Munson could return as a new villain. Other theories suggest Max could be the key to Vecna's plan, Dungeons & Dragons may predict who the next big bad will be, or that Eleven's 'lost sister' will help her defeat Vecna at the end of the season.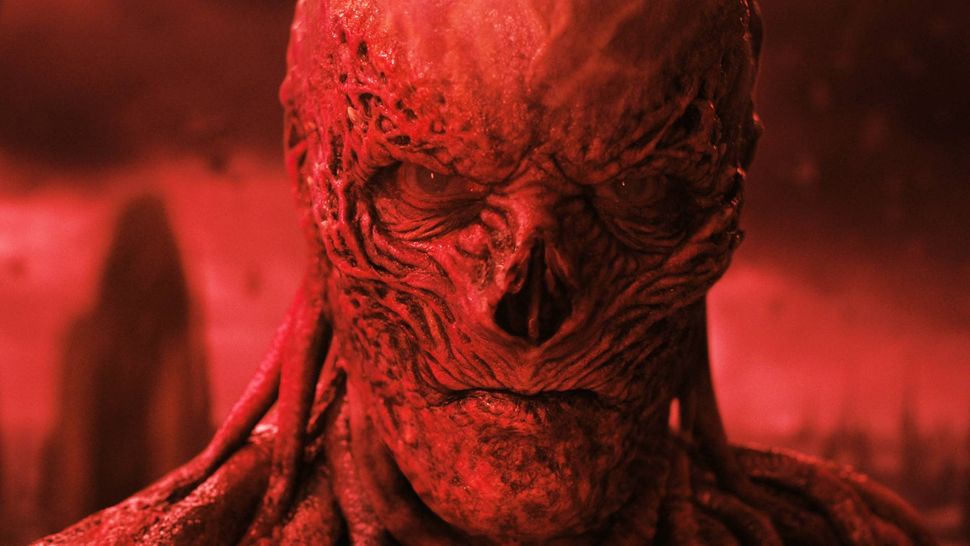 In an interview with Collider, Shawn Levy voiced his intention to direct at least one episode of Stranger Things season 5, despite being busy making Deadpool 3. "Part of why I feel so close to the Duffers and our cast is that I've been lucky to be involved directorially, which is a unique connection and creative intimacy," he explained. "Anyway, it's very much my intention to direct at least one episode of Stranger Things 5, and everyone involved is being really supportive and collaborative in figuring out the scheduling aspects of how I can do that."
Netflix recently announced that the stage play, Stranger Things: The First Shadow, holds the key to a significant plot point in season 5. The play, which premieres on London's West End in December, is a prequel that takes place in Hawkins, Indiana circa 1959, and delves into the backstories of Jim Hopper (Oscar Lloyd), Joyce Maldonado (Isabella Pappas), Bob Newby (Christopher Buckley), and Henry Creel (Louis McCartney). The cast also includes Gilles Gear as Ted Wheeler aka Mike's dad; Chase Brown as Lonnie Byers, Joyce's first husband; Ammar Duffus as Charlies Sinclair, Lucas's father; Max Harwood as Allen Munson, Eddie's Dad; Patrick Vaill as Dr. Brenner aka 'Papa,' and Michael Jibson as Victor Creel. Written by Kate Telfry and directed by Stephen Maldry and Justin Martin, reviews begin November 17.
In a new feature with Variety, the Duffer brothers confirmed that Will (Noah Schnapp) will be the key to the final season: "Will really takes center stage again in [season] 5," Ross Duffer explained. "This emotional arc for him is what we feel is going to hopefully tie the whole series together. Will is used to being the young one, the introverted one, the one that's being protected. So part of his journey, it's not just sexuality – it's Will coming into his own as a young man."
Prey director Dan Trachtenberg, who is helming an episode of the upcoming final season, suggested that the series won't just end in a big battle: "I don't think Stranger Things falls into a category of television seasons like Game of Thrones where the pilot is cool, slows down, and the last two episodes are the big battle," Trachtenberg continued. "I can tell you, and pointing to other seasons, there is rock and roll throughout the entire season."
Stranger Things season 5 cast
It's highly unlikely that any of the main cast members are going to split before Stranger Things wraps itself up for good, so it's expected that they're all set to return for season 5. That means Millie Bobby Brown will be back as Eleven, Finn Wolfhard will reprise his role as Mike Wheeler, and Sadie Sink will be seen again as Max Mayfield... if she manages to make it out of her coma, anyway.
Other actors almost certainly geared up to show their faces again include Caleb McLaughlin (Lucas Sinclair), Noah Schnapp (Will Byers), Gaten Matarazzo (Dustin Henderson), Maya Hawke (Robin Buckley), Joe Keery (Steve Harrington), Natalia Dyer (Nancy Wheeler), Charlie Heaton (Jonathan Byers), Brett Gelman (Murray Bauman), David Harbour (Jim Hopper), and Winona Ryder (Joyce Byers).
"Let me put it this way: I know about season five. Take from that what you will," Jamie Campbell Bower, who plays Vecna/Henry Creel/One, said elsewhere. Bower's return is hardly surprising, though, given the fact that the gang didn't actually manage to kill his season 4 big bad. Here's hoping things work out better for them in season 5...
Joseph Quinn, who was introduced as Eddie Munson in season 4, recently told The Guardian that he'd love to see the leader of the Dungeons & Dragons' loving Hellfire Club return in season 5. "I'll be furious if they don't bring me back," he laughed. "I'd love to, if they'll have me." (Given that the character was killed by a bunch of Demobats in episode 9, though, we're not sure how likely that is – for more, check out our deep dive on everyone who dies in Stranger Things season 4, Volume 2).
What's more, the creative team admitted it was pretty unlikely he'll be back. Levy told The Hollywood Reporter: "A lot of people can't even handle the thought of a season 5 without some excuse for Eddie presence. [But it's] highly unlikely, highly unlikely. But we hear you, world, we know. You're obsessed with Eddie – so are we."
Unlike what they did with previous seasons, which have typically introduced instant fan favorites like Erica, Robin, and Eddie, Matt Duffer has revealed that he and his brother are looking to solely "focus on the OG characters" as they approach the show's endgame. "I just like shaking it up, so we shake it up by changing the plot or adding in a new monster," he told Indiewire. "We're doing our best to resist [adding new characters] for Season 5."
It looks like they couldn't resist, however, because it was announced as part of Netflix Tudum that Linda Hamilton would be joining the cast. The action icon is perhaps best known for her iconic portrayal as Sarah Connor in the Terminator franchise, though no other details about her character have been announced.
---
If you're still reeling from Stranger Things season 4, get some further insight with our guide to the Stranger Things season 4, Volume 2 Easter eggs. While we wait for more information on Stranger Things season 5, why not check out our list of best Netflix shows to watch right now.