It's not easy keeping track of the year's movie release dates, but someone has to do it. From February right through to December, there's dozens of films to look forward to. Everything from superhero flicks, such as Avengers 4: Endgame, to the long, long list of new Disney movies, like Dumbo, and even those under-the-radar movies that turn up on everyone's end-of-year lists. You know the ones. The films you're always left kicking yourself that you missed – but you won't miss out on them any longer. That's where we come in.
We've collected every single one of 2019's movie release dates for the months ahead. Whether you're looking for a rom-com for Valentine's or want a dose of horror instead, there's something here for you. And we've even made sure to note the different US and UK movie release dates for you. It's especially useful this month, too, as Rebel Wilson's Isn't it Romantic arrives in cinemas in the US and makes its way onto Netflix in the UK just two weeks later. Weird!
Every week we update our list with all the shifts and delays that are peppered throughout the movie release date calendar. You can't miss them: They're in bold. This week, Danny Boyle's new movie Yesterday gets a release date. Written by Richard Curtis, it's about a world where everyone forgets about The Beatles, except for one man... So, what does he do? Claims their songs as his own, of course.
There's also a bunch of movies we know are coming out in 2019 but, for whatever reason, they haven't been given a release date yet. You can find them if you scroll all the way to the very bottom in our big TBC 2019 list. So, sit back, and start making a mental note of everything you want to see this year with our big movie release dates guide.
Video game release dates | Upcoming movies | New games 2019 | Upcoming video game movies | Upcoming horror movies | New Marvel movies | New Star Wars movies | New DC Extended Universe movies | New on Netflix | New TV shows
February 2019 movie release dates
Dear Ex [Netflix] - February 1
Escape Room (UK) [Cinema] – February 1
How to Train Your Dragon: The Hidden World (UK) [Cinema] – February 1
Miss Bala (US) [Cinema] – February 1
Velvet Buzzsaw [Netflix] – February 1
Alita: Battle Angel (UK) [Cinema] – February 6
Cold Pursuit (US) [Cinema] – February 8
High Flying Bird [Netflix] - February 8
Miss Bala (UK) [Cinema] – February 8
The Lego Movie 2 [Cinema] – February 8
The Prodigy (US) [Cinema] – February 8
What Men Want (US) [Cinema] – February 8
Alita: Battle Angel (US) [Cinema] – February 14
Fighting With My Family (US) [Cinema] – February 14
Happy Death Day 2 U [Cinema] – February 14
Isn't It Romantic? (US) [Cinema] – February 14
The Breaker Upperers [Netflix] - February 15
The Kid Who Would Be King (UK) [Cinema] – February 15
Yucatan [Netflix] - February 15
Cold Pursuit (UK) [Cinema] – February 22
Firebrand [Netflix] - February 22
Paddleton [Netflix] - February 22
How to Train Your Dragon: The Hidden World (US) [Cinema] – February 22
The Rhythm Section [Cinema] - February 22
Isn't it Romantic? (UK) [Netflix] - February 28
March 2019 movie release dates
A Madea Family Funeral (US) [Cinema] – March 1
Chaos Walking [Cinema] – March 1
Fighting With My Family (UK) [Cinema] – March 1
Serenity (UK) [Cinema] – March 1
The Aftermath (UK) [Cinema] – March 1
The Boy Who Harnessed the Wind [Netflix] - March 1
Captain Marvel [Cinema] – March 8
The Aftermath (US) [Cinema] – March 15
Triple Frontier [Netflix] - March 15
Greyhound [Cinema] – March 22
The Beach Bum (US) [Cinema] – March 22
The Informer [Cinema] – March 22
What Men Want (UK) [Cinema] – March 22
Us [Cinema] – March 22
Captive State (US) [Cinema] – March 29
Dumbo [Cinema] – March 29
The Highwaymen [Netflix] - March 29
Wounds (US) [Cinema] – March 29
April 2019 movie release dates
Pet Sematary [Cinema] – April 5
Shazam [Cinema] – April 5
The Best of Enemies (US) [Cinema] – April 5
The Missing Link (UK) [Cinema] – April 5
Captive State (UK) [Cinema] – April 12
Hellboy [Cinema] – April 12
The Missing Link (US) [Cinema] – April 12
The Curse of La Llarona (US) [Cinema] – April 19
Under the Silver Lake (US) [Cinema] – April 19
Avengers 4: Endgame [Cinema] – April 26
May 2019 movie release dates
The Intruder (US) [Cinema] – May 3
UglyDolls (US) [Cinema] – May 3
Pokemon: Detective Pikachu [Cinema] – May 10
The Hustle [Cinema] – May 10
A Dog's Journey (US) [Cinema] – May 17
John Wick 3: Parabellum [Cinema] – May 17
Aladdin [Cinema] – May 24
Booksmart (US) [Cinema] – May 24
Brightburn [Cinema] – May 24
Rocketman (UK) [Cinema] – May 24
The Kid [Cinema] – May 24
Aladdin [Cinema] - May 29
Godzilla: King of the Monsters [Cinema] – May 31
Rocketman (US) [Cinema] – May 31
The Secret Life of Pets 2 (UK) [Cinema] – May 31
June 2019 movie release dates
The Secret Life of Pets 2 (US) [Cinema] – June 7
X-Men: Dark Phoenix [Cinema] – June 7
Men in Black International [Cinema] – June 14
Son of Shaft [Cinema] – June 14
Child's Play (US) [Cinema] – June 21
The Grudge [Cinema] – June 21
Toy Story 4 [Cinema] – June 21
Ford v. Ferrari [Cinema] – June 28
Yesterday (UK) [Cinema] - June 28
July 2019 movie release dates
Annabelle (US) [Cinema] – July 3
Spider-Man: Far From Home [Cinema] – July 5
17 Bridges (US) [Cinema] – July 12
Stuber [Cinema] – July 12
The Lion King [Cinema] – July 19
Once Upon a Time in Hollywood [Cinema] – July 26
August 2019 movie release dates
Dora the Explorer (US) [Cinema] – August 2
Hobbs and Shaw [Cinema] – August 2
The New Mutants [Cinema] – August 2
Artemis Fowl [Cinema] – August 9
Playmobil: The Movie (UK) [Cinema] – August 9
Scary Stories to Tell in the Dark (US) [Cinema] – August 9
Where'd You Go, Bernadette (US) [Cinema] – August 9
Dora the Explorer (UK) [Cinema] – August 16
UglyDolls (UK) [Cinema] – August 16
The Angry Birds Movie 2 (US) [Cinema] – August 16
17 Bridges (UK) [Cinema] – August 23
Angel Has Fallen [Cinema] – August 23
September 2019 movie release dates
It: Chapter 2 [Cinema] – September 6
Downton Abbey (UK) [Cinema] – September 13
Spies in Disguise [Cinema] – September 13
The Kitchen (US) [Cinema] – September 13
Yesterday (US) [Cinema] - September 13
Downton Abbey (US) [Cinema] – September 20
The Hunt [Cinema] – September 27
The Art of Racing in the Rain (US) [Cinema] – September 27
The Girl in the Window (Uk) [Cinema] – September 27
October 2019 movie release dates
Gemini Man [Cinema] – October 4
Joker [Cinema] – October 4
The Angry Birds Movie 2 (UK) [Cinema] – October 11
The Goldfinch [Cinema] – October 11
Zombieland Double Tap [Cinema] – October 11
A Beautiful Day in the Neighborhood (US) [Cinema] – October 18
Farmageddon: A Shaun the Sheep Movie (UK) [Cinema] – October 18
The Addams Family (US) [Cinema] – October 18
The Addams Family (UK) [Cinema] – October 25
November 2019 movie release dates
A Beautiful Day in the Neighborhood (UK) [Cinema] – November 1
Charlie's Angels [Cinema] – November 1
Terminator 6 [Cinema] – November 1
Doctor Sleep [Cinema] - November 8
Kingsman: The Great Game [Cinema] – November 8
Midway [Cinema] – November 8
Sonic the Hedgehog (US) [Cinema] – November 8
Last Christmas [Cinema] – November 15
Frozen 2 [Cinema] – November 22
Knives Out (US) [Cinema] – November 27
Knives Out (US) [Cinema] – November 29
December 2019 movie release dates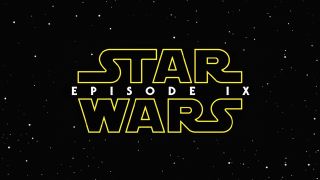 Untitled Jumanji sequel [Cinema] – December 13
Cats [Cinema] – December 20
Star Wars 9 [Cinema] – December 20
1917 (US) [Cinema] – December 25
Call of the Wild (US) [Cinema] – December 25
Little Women (US) [Cinema] – December 25
Call of the Wild (UK) [Cinema] – December 26
Sonic the Hedgehog (UK) [Cinema] – December 26
TBC 2019 movie release dates
1917 (UK) [Cinema] – TBC 2019
Annabelle (UK) [Cinema] – TBC 2019
Booksmart (UK) [Cinema] – TBC 2019
Child's Play (UK) [Cinema] – TBC 2019
Replicas (UK) [Cinema] – TBC 2019
Scary Stories to Tell in the Dark (UK) [Cinema] – TBC 2019
The Art of Racing in the Rain (UK) [Cinema] – TBC 2019
The Best of Enemies (UK) [Cinema] – TBC 2019
The Irishman [Netflix, Cinema] – TBC 2019
The Kitchen (UK) [Cinema] – TBC 2019
The Last Thing He Wanted [Netflix] – TBC 2019
The Prodigy (UK) [Cinema] – TBC 2019
Under the Silver Lake (UK) [Cinema] – TBC 2019
Where'd You Go, Bernadette (UK) [Cinema] – TBC 2019
Wounds (UK) [Cinema] – TBC 2019