The films just keep on coming. As you'll soon find out, there are more movie release dates to pencil in to your diaries than you'll know what to do with.
In September alone, you've got It: Chapter 2 (out now), and Ad Astra, starring Brad Pitt in space. Let me repeat: Brad Pitt. In. Space. What's not to like? We've even got a rundown of the Netflix Original movies coming to the streaming service later this month. Perfect for those wanting to stay in and avoid the increasingly cold weather. Brr.
Elsewhere, we've listed every movie release date, from big blockbusters to smaller indie titles, you need to know about right through until the end of 2019. Star Wars 9, the Joker movie, The Irishman - including different US and UK release dates in some cases - and that's just the start.
Video game release dates | New games 2019 | Upcoming movies | Upcoming video game movies | Upcoming horror movies | New Marvel movies | New Star Wars movies | DC Extended Universe movies | New Disney movies | New on Netflix | New TV shows
September 2019 movie release dates
It: Chapter 2 [Cinema] – September 6
Zeroville [Cinema] - September 6
Downton Abbey (UK) [Cinema] – September 13
Freaks (US) [Cinema] - September 13
Spies in Disguise [Cinema] – September 13
Tall Girl [Netflix] - September 13
The Kitchen (US) [Cinema] – September 13
Ad Astra [Cinema] - September 20
Between Two Ferns: The Movie [Netflix] - September 20
Downton Abbey (US) [Cinema] – September 20
The Kitchen (UK) [Cinema] – September 20
In the Shadow of the Moon [Netflix] - September 27
The Girl in the Window (Uk) [Cinema] – September 27
October 2019 movie release dates
Gemini Man [Cinema] – October 4
Joker [Cinema] – October 4
The Current War [Cinema] - October 4
The Woman in the Window [Cinema] - October 4
El Camino: A Breaking Bad Movie [Netflix] - October 11
The Goldfinch [Cinema] – October 11
A Beautiful Day in the Neighborhood (US) [Cinema] – October 18
Farmageddon: A Shaun the Sheep Movie (UK) [Cinema] – October 18
Maleficent: Mistress of Evil [Cinema] - October 18
Zombieland: Double Tap [Cinema] – October 18
The Addams Family (US) [Cinema] – October 18
The Addams Family (UK) [Cinema] – October 25
November 2019 movie release dates
A Beautiful Day in the Neighborhood (UK) [Cinema] – November 1
Charlie's Angels [Cinema] – November 1
The Irishman [Cinema] – November 1
Terminator: Dark Fate [Cinema] – November 1
Doctor Sleep [Cinema] - November 8
Midway [Cinema] – November 8
Last Christmas [Cinema] – November 15
Ford vs. Ferrari [Cinema] - November 15
Frozen 2 [Cinema] – November 22
Knives Out (US) [Cinema] – November 27
Queen and Slim (US) [Cinema] - November 27
The Irishman [Netflix] – November 27
Knives Out (UK) [Cinema] – November 29
December 2019 movie release dates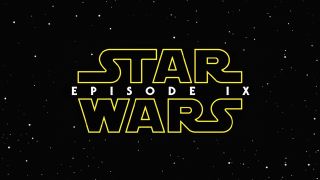 Jumanji: The Next Level [Cinema] – December 13
Cats [Cinema] – December 20
Star Wars: The Rise of Skywalker (UK) [Cinema] – December 19
Star Wars: The Rise of Skywyalker (US) [Cinema] – December 20
1917 (US) [Cinema] – December 25
Call of the Wild (US) [Cinema] – December 25
Little Women (US) [Cinema] – December 25
Spies in Disguise (US) [Cinema] - December 25
Call of the Wild (UK) [Cinema] – December 26
Little Women (UK) [Cinema] - December 27
TBC 2019 movie release dates
The Best of Enemies (UK) [Cinema] – TBC 2019
The Last Thing He Wanted [Netflix] – TBC 2019
Where'd You Go, Bernadette (UK) [Cinema] – TBC 2019
Wounds (UK) [Cinema] – TBC 2019