The wave of highly anticipated upcoming movies is showing no signs of slowing down as the year progresses. After a run of blockbusters including Guardians of the Galaxy 3 and Fast X, there are still plenty more to come, with June in particular being a non-stop month for big releases. Spider-Man: Across the Spider-Verse, Transformers: Rise of the Beasts, The Flash, and Indiana Jones and the Dial of Destiny are all coming our way in the space of a few weeks, along with new movies from Wes Anderson and Pixar.
Looking ahead, there's also Christopher Nolan's Oppenheimer, a new Mission: Impossible movie, and Denis Villeneuve's Dune sequel on the horizon, plus new additions to the MCU, the DC universe, and the Hunger Games franchise. And that's just the start – our guide to all the best upcoming movies will give you the full overview.
For more breakdowns, check out our guides to movie release dates in full and all the new TV shows coming our way soon.
The Little Mermaid
Release date: May 26, 2023
Halle Bailey goes under the sea as Ariel in Disney's live-action remake of The Little Mermaid. The movie also stars Jonah Hauer-King as Prince Eric, Javier Bardem as Ariel's father King Triton, and Melissa McCarthy as sea witch Ursula. It will also feature the voices of Daveed Diggs as Sebastian the crab, Jacob Tremblay as Flounder the fish, and Awkwafina as Scuttle the diving bird.
Spider-Man: Across the Spider-Verse
Release date: June 2, 2023
Spider-Man: Into the Spider-Verse is arguable the best Spider-Man movie so far. So, there's a lot of anticipation for the sequel, Across the Spider-Verse, which is only the first part of a longer story. "Miles' story is an epic," screenwriters and producers Phil Lord and Chris Miller said.
Shameik Moore returns to voice Miles Morales, while Hailee Steinfeld will be back as Spider-Gwen. Miles is team up with Spider-Man 2099, voiced by Oscar Isaac to face off against villain The Spot. As for Kimiko Glenn's Peni Parker, Nicolas Cage's Spider-Man Noir, and John Mulaney's Spider-Ham, it remains to be seen whether they'll return. When asked, Lord and Miller said: "Miles will reunite with some old friends and meet... a lot of new ones."
Transformers: Rise of the Beasts
Release date: June 9, 2023
A new Transformers movie is in the works, and Creed 2 helmer Steven Caple Jr. is in the director's chair this time around, while Anthony Ramos and Dominique Fishback will star. Set in the '90s, the movie will be based on the Beast Wars animated series that aired between 1996 and 1999. "There are different breeds of Transformers," Caple saidof the movie earlier this year. "In our particular film, they are prehistoric animals who travel through time and space, and we find them here on Earth."
The Flash
Release date: June 14, 2023
Hungry for more Batman after The Batman? Then welcome The Flash, finally incoming under It director Andy Muschietti. While George Clooney denies any involvement, former Bat-leads Ben Affleck and Michael Keaton will appear. Keaton's plot function remains under-cowl, though the veteran actor did say that returning to the cape after 30-ish years felt "shockingly normal" for him.
As for other sensations, Muschietti teases shivers amid a multiverse of tones: "What you will see in Flash is a very deep, emotional story, but it's also going to be very funny and a great epic adventure... [and] also terrifying sometimes." Muschietti is just the man for that tonal jamboree, reckons the film's writer. "He can jump from funny to scary to emotional really fast," says Christina Hodson, who drew on the Flashpoint storyline for a tale involving time travel, the murder of Barry Allen's mother and the opening of DC's multiverse.
Elemental
Release date: June 16, (US), July 7, 2023 (UK)
According to the movie's official synopsis, Elemental follows an unlikely pair, Ember and Wade, in a city where fire, water, land, and air residents live together. The fiery young woman and the go-with-the-flow guy are about to discover something elemental: how much they actually have in common. Directed by The Good Dinosaur helmer Peter Sohn, the movie is inspired by his childhood in New York City.
Asteroid City
Release date: June 23, 2023
The next movie from Moonrise Kingdom director Wes Anderson is set in the '50s in a fictional desert town in the US. According to the official synopsis: "The itinerary of a Junior Stargazer/Space Cadet convention (organized to bring together students and parents from across the country for fellowship and scholarly competition) is spectacularly disrupted by world-changing events." The movie features a huge ensemble cast of A-listers and plenty of regular Anderson collaborators, including Scarlett Johansson, Tom Hanks, Jason Schwartzman, Jeffrey Wright, Tilda Swinton, Bryan Cranston, Willem Dafoe, and Margot Robbie.
Indiana Jones and the Dial of Destiny
Release date: June 30, 2023
Harrison Ford is back as Indiana Jones – and Phoebe Waller-Bridge has joined the franchise as his goddaughter. Expect action, Nazi fighting, and a de-aged Ford. James Mangold is in the director's chair, and Antonio Banderas, Mads Mikkelsen, Thomas Kretschmann, Boyd Holbrook, Shaunette Renée Wilson, and Toby Jones are also set to star in undisclosed roles.
Mission: Impossible – Dead Reckoning Part One
Release date: July 14, 2023
Yes, there have already been six of these action-packed blockbusters, and the series continues for good reason. Tom Cruise was born to do death-defying stunts, and this series is full of them. This time around, he's joined by series newcomers Hayley Atwell and Pom Klementieff, while Ving Rhames, Henry Czerny, Simon Pegg, Rebecca Ferguson, Vanessa Kirby, and Angela Bassett all reprise their roles from previous movies. Christopher McQuarrie is back in the director's chair, and a sequel – titled Mission: Impossible – Dead Reckoning Part Two, if we had to guess – is already dated for 2024.
Oppenheimer
Release date: July 21, 2023
Christopher Nolan is back with a new movie about the father of the atom bomb. Cillian Murphy plays Robert Oppenheimer, an American theoretical physicist and head of the secret Los Alamos Laboratory during World War 2. He was heavily involved with the Manhattan Project, which is credited with developing the first nuclear weapons used to bomb the Japanese cities of Hiroshima and Nagasaki in 1945. The movie's stacked ensemble cast also includes Emily Blunt, Robert Downey Jr., Matt Damon, Benny Safdie, Florence Pugh, Rami Malek, Jack Quaid, Josh Hartnett, Alden Ehrenreich, and Kenneth Branagh.
Barbie
Release date: July 21, 2023
Margot Robbie stars as Barbie in the latest movie from Lady Bird and Little Women helmer Greta Gerwig, while Ryan Gosling will star as Ken and Will Ferrell is the CEO of a toy company (that may or may not be Mattel…). The movie also features a stacked ensemble cast, including America Ferrera, Simu Liu, Kate McKinnon, Issa Rae, Emma Mackey, Michael Cera, Ncuti Gatwa, Hari Nef, Connor Swindells, and Ritu Arya.
Speaking about the movie, Mackey told us how fun Barbie is. "All of the people in it are excited to see how it's going to end up," she said. "I just can't wait, it feels like such a complete film to me. That's how I felt when I read it, and that's how it felt when we were filming it. I'm just excited for it all to come together."
Blue Beetle
Release date: August 18, 2023
One of DC's most-anticipated new releases is Blue Beetle, introducing a new superhero to the DCU. The premise follows a Mexican teenager called Jaime Reye (played by Xolo Maridueña) who finds an alien beetle that gives him superpowered armor. There's a lot of secrecy around the project at the moment, but we do know it also stars Bruna Marquezine, Belissa Escobedo, and George Lopez.
Dune: Part Two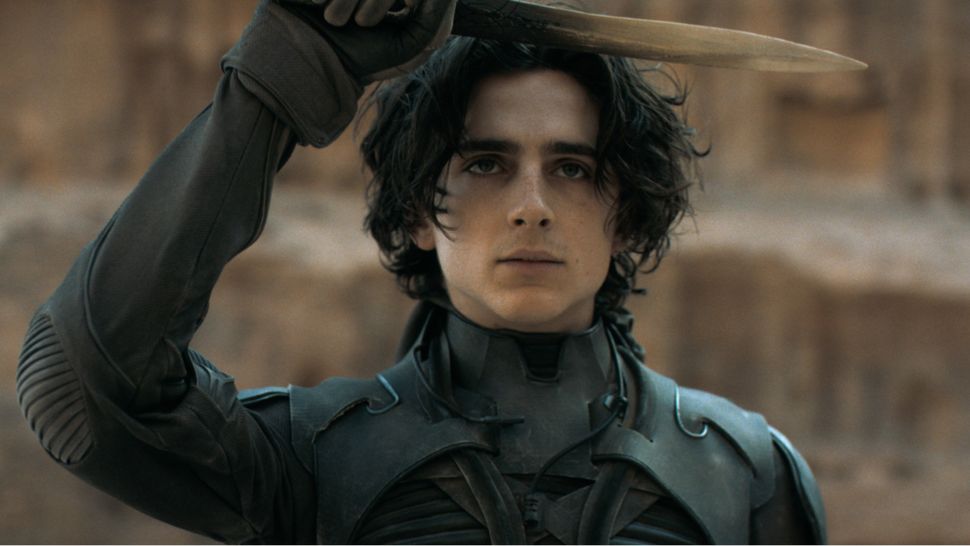 Release date: November 3, 2023
We're going back to Arrakis. Timothée Chalamet returns as Paul, who's teamed up with Chani (Zendaya) and the Fremen to prevent a terrible future, all the while trying to wreak revenge on the people responsible for the murder of his family. Chalamet will be joined by returning cast members Rebecca Ferguson, Javier Bardem, Josh Brolin, Stellan Skarsgård, and Dave Bautista, along with newcomers Florence Pugh, Austin Butler, Christopher Walken, and Léa Seydoux.
The Marvels
Release date: November 10, 2023
The Marvels, AKA Captain Marvel 2, will see Brie Larson's hero return alongside Iman Vellani's Ms. Marvel (confirmed by the Ms. Marvel post-credits scene) and WandaVision's Monica Rambeau, who becomes the hero Photon. Zawe Ashton has been cast as the movie's villain and Candyman helmer Nia DaCosta is in the director' chair. The movie was originally due out in July, and then September, but has been pushed back mutliple times by Marvel. We have a new teaser trailer to whet our appetite now, at least.
Next Goal Wins
Release date: November 17, 2023
Taika Waititi is back in the director's chair for the first time since Jojo Rabbit for Next Goal Wins, a sports comedy based on the 2014 documentary of the same name. Michael Fassbender plays Thomas Rongen, a soccer coach tasked with turning the American Samoan national team from one of the worst in the world to a World Cup qualifying squad.
The Hunger Games: The Ballad of Songbirds and Snakes
Release date: November 17, 2023
The Hunger Games spin-off The Ballad of Songbirds and Snakes arrives in November. The prequel follows Coriolanus Snow as he mentors a District 12 tribute during the 10th annual Hunger Games, only to develop feelings for her. The star-stacked cast includes Tom Blyth as Coriolanus, Hunter Schafer as Tigris Snow, Rachel Zegler as Lucy Gray Baird, Viola Davis as Dr. Volumnia Gaul, and Peter Dinklage as Casca Highbottom.
Wonka
Release date: December 15, 2023
Timothée Chalamet is an all-singing, all-dancing chocolatier in new origin story Wonka. Plot details are still being kept under wraps, but we know that the movie will focus on Willy Wonka's early days before he opened his infamous chocolate factory. The supporting cast includes Olivia Colman, Rowan Atkinson, Keegan-Michael Key, and Sally Hawkins, and Paddington director Paul King is helming the project.
Aquaman and the Lost Kingdom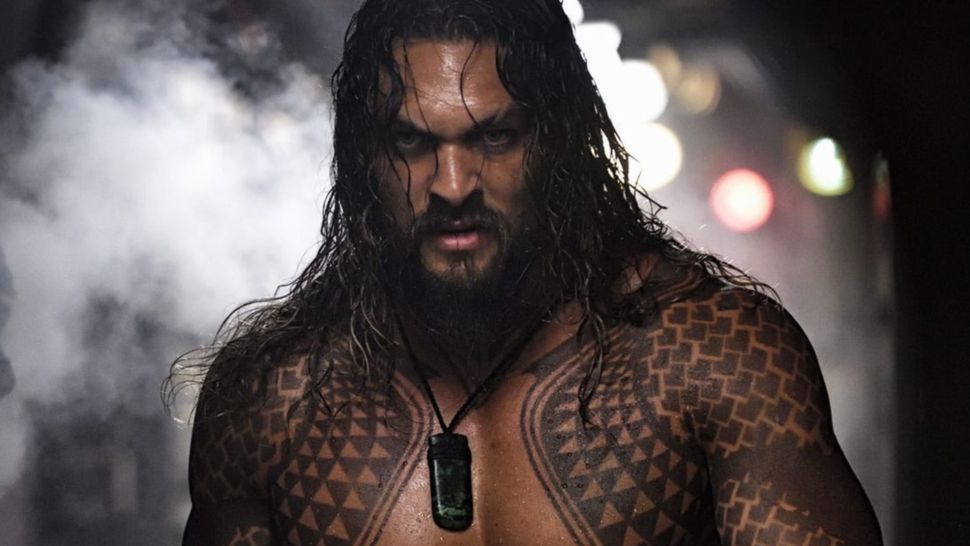 Release date: December 25, 2023
James Wan returns to direct Aquaman And The Lost Kingdom. Never mind that The Conjuring director's proposed solo Black Manta movie (under the guise of monster spin-off The Trench) has been canceled: Yahya Abdul-Mateen II's David Kane/Manta continues to seek vengeance on Aquaman in the sequel to the 2018 hit, which had more legs with ticket-buyers than an octopus on drums. Alongside Dolph Lundgren, Patrick Wilson, and Amber Heard, Jason Momoa plunges back in, this time in a darker, bluer "stealth" suit styled after cephalopods' camouflage skills.
Wan promises "a movie that's more mature [than Aquaman] but yet still retains its fun," while producer Peter Safran reiterates the series' faith in excess: "We have turned the dials up to 11." Next to Safran's Spinal Tap nod, Wan references horror movies with promises of both genre elements and nods to Planet of the Vampires, Mario Bava's stylish, proto- Alien 1965 shocker.
Also perhaps involved is lost underwater kingdom Necrus, plus a monster or 10. Concept art netted for FanDome ranges from sand creatures to toothy undersea tentacles and Curry riding a seahorse. But it wasn't all smooth riding for Momoa: "I'm just getting beat up," he lamented to The Ellen Show of the physically testing shoot. Sounds like DC isn't pulling its punches here.
A Quiet Place: Day One
Release date: March 8, 2024
The plot of A Quiet Place: Day One may still be underwrap, but we're already getting excited about the spin-off. The cast of the Michael Sarnoski-directed project includes Lupita Nyong'o, Joseph Quinn, and Alex Wolff. Filming has kicked off on the movie already.
Mission: Impossible – Dead Reckoning Part Two
Release date: June 28, 2024
Tom Cruise is back as Ethan Hunt for what seems like the final time. With Christopher McQuarrie back at the helm, the franchise's eighth movie follows directly on from 2023's Dead Reckoning Part One. Cruise will be joined by Ving Rhames, Henry Czerny, Simon Pegg, Rebecca Ferguson, Vanessa Kirby, Hayley Atwell, and Pom Klementieff.
Blade
Release date: September 6, 2024
Mahershala Ali takes on the role of the vampire-hunting antihero in Blade, after making a voice cameo in the post-credits scene of Eternals. Mia Goth, Delroy Lindo, and The Underground Railroad's Aaron Pierre are also part of the cast and Stacy Osei-Kuffour, who previously worked on HBO's Watchmen series, is on screenwriting duties. Mogul Mowgli helmer Bassam Tariq was originally in the director's chair, but he's now been replaced by Lovecraft Country's Yann Demange.
---
For more on what's to come, check out our guide to all the new Marvel movies and shows heading your way soon.