2022 may be wrapping up, but there's no shortage of upcoming movies still on the horizon. Rounding out the year, there's the long-awaited sequel Avatar: The Way of Water releasing just in time for Christmas, along with Glass Onion: A Knives Out Mystery and White Noise releasing on Netflix after very brief stints in cinemas.
There's no let-up as we enter the new year, either. Kicking off 2023, we have the first big-screen outing in Marvel Phase 5, Ant-Man and the Wasp: Quantumania, along with Knock at the Cabin, the latest from M. Night Shyamalan, and John Wick: Chapter 4. And that's just the start. So, grab your popcorn, and get stuck into our guide to all the best upcoming movies on the way in 2022, 2023, and beyond.
The Whale
Release date: December 9, 2022 (US) / February 3, 2023 (UK)
The Whale stars Brendan Fraser as Charlie, a 600-pound man living with severe obesity. The film follows him as he tries to reconnect with his 17-year-old daughter (Sadie Sink) while suffering from the illness as he deals with the grief of his partner. Directed by Darren Aronofsky, Hong Chau and Samantha Morton also star.
Avatar: The Way of Water
Release date: December 16, 2022
Despite the exceedingly long wait – Avatar arrived to smash box-office records back in 2009 – the sequel is nearly upon us. So what took so long? In large part, producer Jon Landau says, it was down to writing not one but four scripts for the planned series of sequels up to Avatar 5.
"The scripts are the blueprint from which we work," Landau tells Total Film. "So a large portion of our time was writing... with the challenge that each of those four scripts had to individually resolve itself in a story that concludes with a big emotional resolution – but when you look at them as a whole, the connected story arc of all four movies creates an even larger epic saga."
Avatar 2 specifically picks up with the Sully family, and as much time has elapsed in the story world as in reality. Jake (Sam Worthington) and Neytiri (Zoe Saldaña) are now parents. "I think the story of Avatar 2, and the strength of the story, is what Jim [Cameron] always does in any of his movies: he writes in universal themes that are bigger than any one genre," explains Landau. "And if you think about this, there's really no more universal theme than family. At the center of each of our sequels is the Sully family. What are the dynamics that parents go through to protect their family?"
The Sullys' idyllic life is disrupted when the RDA mining operation returns to Pandora, forcing Jake to take the family to "what is perceived as a safe harbor" at the reef. "And when you get to the reef, there's a clan we call the Metkayina," continues Landau. "The Sullys are no longer in the environment that they know, the rainforest. They become the fish out of water. They become the fish out of water both culturally and just environmentally."
Glass Onion: A Knives Out Mystery
Release date: December 23, 2022 on Netflix
After a brief theatrical release, Glass Onion arrives on Netflix this December. In the follow-up to Rian Johnson's Knives Out, Detective Benoit Blanc (Daniel Craig) travels to Greece to peel back the layers of a mystery involving a new cast of colorful suspects. The all-star ensemble cast also includes Edward Norton, Janelle Monáe, Kathryn Hahn, Leslie Odom Jr., Jessica Henwick, Madelyn Cline, Kate Hudson, and Dave Bautista.
White Noise
Release date: December 30, 2022
Directed and written by Noah Baumbach, White Noise is an adaptation of Don DeLillo's 1985 bestselling novel of the same name. Prof. Jack Gladney (Adam Driver), a Hitler studies professor who is overly concerned with the inevitability of death, has his world turned upside down when a cataclysmic train accident disperses chemical waste all over the town, creating an apocalyptic occurrence known as "The Airborne Toxic Event." The film also stars Greta Gerwig, Andre Benjamin, Jodie Turner-Smith, Don Cheadle, and Lars Eidinger.
The Fabelmans
Release date: January 27, 2023 (UK), out now in US
The Fabelmans is inspired by Steven Spielberg's experiences growing up in Arizona, which the director has often spoken about as being a big inspiration for his filmmaking, the first time he's properly explored his early years on screen. The movie also marks the first time since 2001 that Spielberg will be involved in writing the screenplay for one of his movies.
Michelle Williams and Paul Dano are playing roles inspired by Spielberg's parents, and Seth Rogen who's playing a character based on the director's favorite uncle. The film will follow Sammy Fabelman from the ages of seven to 18, as he discovers a shocking family secret.
Knock at the Cabin
Release date: February 3, 2023
M. Night Shyamalan's next movie is a psychological thriller that sees a family's vacation to an idyllic remote cabin tragically interrupted by a group of strangers who demand that they make the ultimate sacrifice to prevent the apocalypse. The cast includes Jonathan Groff, Dave Bautista, and Rupert Grint.
Ant-Man and the Wasp: Quantumania
Release date: February 17, 2023
Scott Lang, AKA Ant-Man, is back, and this time he's facing off against the fearsome Kang the Conqueror (played by Jonathan Majors) and MODOK is also set to make an appearance. There are friends as well foes, though, with Evangeline Lilly returning as Hope, along with Michael Douglas as Dr. Hank Pym and Michelle Pfeiffer as Janet Van Dyne, while Kathryn Newton joins the cast as Scott's daughter Cassie.
Footage from the Ant-Man 3 debuted at Comic-Con – you can get the full rundown on what happened in our trailer description.
Shazam! Fury of the Gods
Release date: March 17, 2023
Zachary Levi returns as Shazam in Shazam! Fury of the Gods. The superhero alter-ego of teenager Billy Batson (Asher Angel) will face off against the daughters of Atlas, While Black Adam and Billy Batson are foes in DC Comics, Shazam 2 director David F. Sandberg has confirmed that Dwayne "The Rock" Johnson's character won't be appearing in this movie. The sequel was originally meant to come out in 2023, but it's now taken the spot on the release calendar held by Aquaman 2 (which has in turn been delayed until 2023).
A new trailer, which debuted at SDCC, gives us our first look at the sequel's antagonists: Helen Mirren, Lucy Liu, and Rachel Zegler, who are playing the daughters of the Titan Atlas – Billy and co. have got to go head to head with powers unlike anything they've ever encountered before.
John Wick 4
Release date: March 24, 2023
Delayed by both the pandemic and Reeves' commitment to The Matrix Resurrections, shooting on the fourth John Wick movie finally began in June 2021. The movie is reportedly titled John Wick 4: Hagakure, which is the name of a book by the samurai Yamamoto Tsunetomo. It translates to 'hidden by the leaves,' and the book, a warrior's guide, is famous for the phrase "the way of the warrior is death."
Like the first three movies, this new installment is directed by martial arts expert-turned-stuntman-turned-kamikaze-filmmaker Chad Stahelski, and it will continue where the third chapter left off, with ace assassin Wick (Keanu Reeves) pursued by all and sundry due to the $14m bounty on his bonce. But don't expect him to accept his fate: our beloved killer is about to go after The High Table, the council of crime lords that governs the underworld and that slapped that price tag between his eyes for the bullets to aim at.
John Wick Chapter 4 will open out the world of the first three movies, and again up the ante on the action, with Reeves promising the set-pieces are "amazing." Returning actors Reeves, Ian McShane, Laurence Fishburne, and Lance Reddick will be joined by newbies Donnie Yen, Bill Skarsgård, Clancy Brown and, as a new villain, Alita: Battle Angel's Marko Zaror. Expect thrills, (blood) spills, and many, many kills; don't expect a happy ending.
The movie's first action-packed teaser trailer was released at San Diego Comic-Con and asks the question: "Have you given any thought to where this ends?"
Guardians of the Galaxy Vol. 3
Release date: May 5, 2023
It's the end of the road for the Guardians – director James Gunn has confirmed that this the last time we'll see this motley crew take on the evils of the galaxy. As for which evils they'll be facing this time around, Will Poulter has joined the cast as Adam Warlock, while Peacemaker star Chukwudi Iwuji is playing the High Evolutionary. And, of course, Chris Pratt, Dave Bautista, Bradley Cooper, Karen Gillian, Pom Klementeiff, and Vin Diesel are all returning, too.
Spider-Man: Across the Spider-Verse – Part One
Release date: June 2, 2023
Spider-Man: Into the Spider-Verse is arguable the best Spider-Man movie so far. So, there's a lot of anticipation for the sequel, Across the Spider-Verse – Part One, which is, as the title suggests, only the first part of a longer story. "Miles' story is an epic," screenwriters and producers Phil Lord and Chris Miller said. "We wrote what we thought the story needed to be, and to our surprise we realized it was two movies instead of one. We're working on them both as we speak. Part Two will be out sometime in 2023. We will sleep again in 2024."
Shameik Moore returns to voice Miles Morales, while Hailee Steinfeld will be back as Spider-Gwen. Miles is team up with Spider-Man 2099, voiced by Oscar Isaac to face off against villain The Spot. As for Kimiko Glenn's Peni Parker, Nicolas Cage's Spider-Man Noir, and John Mulaney's Spider-Ham, it remains to be seen whether they'll return. When asked, Lord and Miller said: "Miles will reunite with some old friends and meet... a lot of new ones."
The Flash
Release date: June 23, 2023
Hungry for more Batman after The Batman? Then welcome The Flash, finally incoming under It director Andy Muschietti. While George Clooney denies any involvement, former Bat-leads Ben Affleck and Michael Keaton will appear. Keaton's plot function remains under-cowl, though the veteran actor did say that returning to the cape after 30-ish years felt "shockingly normal" for him.
As for other sensations, Muschietti teases shivers amid a multiverse of tones: "What you will see in Flash is a very deep, emotional story, but it's also going to be very funny and a great epic adventure... [and] also terrifying sometimes." Muschietti is just the man for that tonal jamboree, reckons the film's writer. "He can jump from funny to scary to emotional really fast," says Christina Hodson, who drew on the Flashpoint storyline for a tale involving time travel, the murder of Barry Allen's mother and the opening of DC's multiverse.
Further fine points remain secret, including the film's villain: at a DC FanDome panel, the Scarlet Speedster himself, Ezra Miller, said there could be many, none or something more mysterious afoot. "Which is good for a villain, to have an air of mystery," said Miller, "until they POP OUT!"
Mission: Impossible – Dead Reckoning Part One
Release date: July 14, 2023
Yes, there have already been six of these action-packed blockbusters, and the series continues for good reason. Tom Cruise was born to do death-defying stunts, and this series is full of them. This time around, he's joined by series newcomers Hayley Atwell and Pom Klementieff, while Ving Rhames, Henry Czerny, Simon Pegg, Rebecca Ferguson, Vanessa Kirby, and Angela Bassett all reprise their roles from previous movies. Christopher McQuarrie is back in the director's chair, and a sequel – titled Mission: Impossible – Dead Reckoning Part Two, if we had to guess – is already dated for 2024.
The Marvels
Release date: July 28, 2023
The Marvels, AKA Captain Marvel 2, will see Brie Larson's hero return alongside Iman Vellani's Ms. Marvel (confirmed by the Ms. Marvel post-credits scene) and WandaVision's Monica Rambeau, who becomes the hero Photon. Zawe Ashton has been cast as the movie's villain and Candyman helmer Nia DaCosta is in the director' chair.
Aquaman and the Lost Kingdom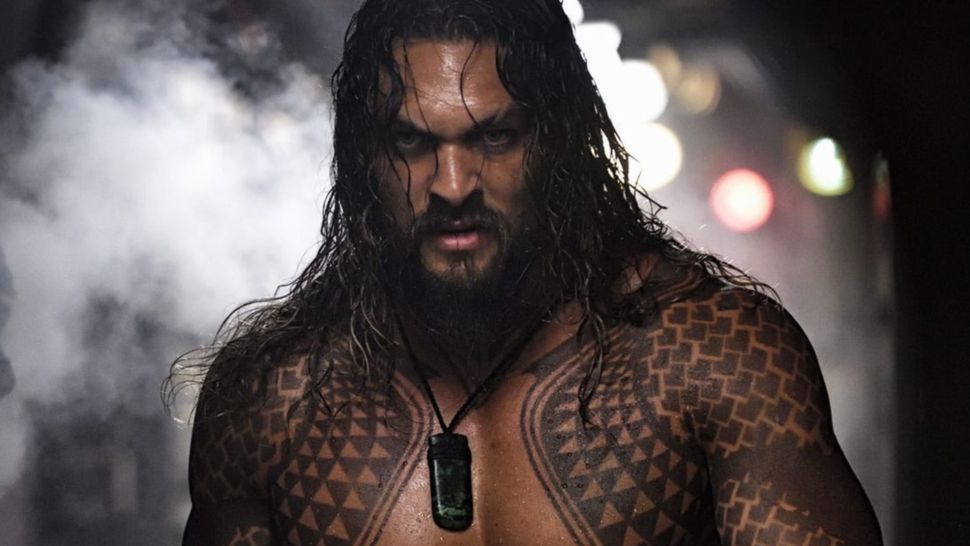 Release date: December 25, 2023
James Wan returns to direct Aquaman And The Lost Kingdom. Never mind that The Conjuring director's proposed solo Black Manta movie (under the guise of monster spin-off The Trench) has been canceled: Yahya Abdul-Mateen II's David Kane/Manta continues to seek vengeance on Aquaman in the sequel to the 2018 hit, which had more legs with ticket-buyers than an octopus on drums. Alongside Dolph Lundgren, Patrick Wilson, and Amber Heard, Jason Momoa plunges back in, this time in a darker, bluer "stealth" suit styled after cephalopods' camouflage skills.
Wan promises "a movie that's more mature [than Aquaman] but yet still retains its fun," while producer Peter Safran reiterates the series' faith in excess: "We have turned the dials up to 11." Next to Safran's Spinal Tap nod, Wan references horror movies with promises of both genre elements and nods to Planet of the Vampires, Mario Bava's stylish, proto- Alien 1965 shocker.
Also perhaps involved is lost underwater kingdom Necrus, plus a monster or 10. Concept art netted for FanDome ranges from sand creatures to toothy undersea tentacles and Curry riding a seahorse. But it wasn't all smooth riding for Momoa: "I'm just getting beat up," he lamented to The Ellen Show of the physically testing shoot. Sounds like DC isn't pulling its punches here.
Blade
Release date: September 26, 2024
Mahershala Ali takes on the role of the vampire-hunting antihero in Blade, after making a voice cameo in the post-credits scene of Eternals. Delroy Lindo and The Underground Railroad's Aaron Pierre are also part of the cast and Stacy Osei-Kuffour, who previously worked on HBO's Watchmen series, is on screenwriting duties. Mogul Mowgli helmer Bassam Tariq was originally in the director's chair, but he's now exited the project and the movie has been put on hold until 2023.
---
For more on what's to come, check out our guide to all the new Marvel movies and shows heading your way soon.