Looking for the best upcoming movies of the year? Well, you're in the right place then because we've collated every exciting upcoming movie you need to know about for 2018 and beyond. From big blockbusters and new Marvel movies, to little-known horror films and indie offerings, there's an upcoming movie below to get you hyped and with so many great films already out this year, it's worth reminding ourselves what is still to come. The Nun, The Predator, Venom, Halloween, Fantastic Beasts: The Crimes of Grindelwald, Aquaman... there's so much to be excited for and I haven't even started on the upcoming movies for 2019 yet! Read on and find out everything we know about the most anticipated upcoming movies of the next couple of years and let us know in the comments which you're most excited for.
2018
The Happytime Murders
Release date: August 24, 2018 (US)/August 27, 2018 (UK)
Imagine The Heat crossed with The Muppets Take Manhattan and you'll have some idea what to expect from upcoming movie The Happytime Murders. Melissa McCarthy is back with another comedy buddy cop movie, but this time her partner is... a Muppet. Set years after the success of Sesame Street with many Muppets down on their luck, someone is killing them off one by one and it's Connie and Phil's job to track down who's responsible. If you're thinking there's no way a whodunnit murder investigation can go hand-in-hand with a Muppet movie that you clearly haven't seen the Angel episode Smile Time in which brooding vampire Angel gets turned into a puppet. Dark subject material and puppets works - and it's intensely hilarious. Don't believe me? Check out the ridiculous trailer for The Happytime Murders and thank me later.
The Little Stranger
Release date: August 31, 2018 (US)/September 21, 2018 (UK)
If you're reminiscing about last year's spine-tingling horror offerings, don't despair because Room director Lenny Abrahamson is set to bring another creepy thriller to cinemas screen this year with The Little Stranger. As you can see from the trailer, this film has a decidedly more horror feel to it than the Oscar-nominated Room, but it's imbued with the same uncomfortable feeling that something isn't quite right here. Domhnall Gleeson plays Dr Faraday who is called to Hundreds Hall - where his mother once worked as a maid - to treat Roddy who appears to be suffering from PTSD after the events of the war. Needless to say, there's something else going on amongst the rundown corridors and rooms of the once grand hall and and it has something to do with a young girl Faraday knew as a child at Hundreds Hall. The question is, is it psychological... or supernatural?
The Nun
Release date: September 7, 2018
Who knew that when James Wan made The Conjuring back in 2013 it would give birth to a whole horror franchise, which not only includes sequels, but spin-offs as well? This year we're getting the fifth film in The Conjuring franchise, The Nun, which is a spin-off of 2016's The Conjuring 2. If you've seen TC2 then I don't need to tell you who the film is about because there's no way you'll forget the creepy ass nun, which Ed Warren paints after seeing her in a dream. Spoiler alert; she doesn't stay in the painting for long! Although the character only appears briefly she obviously made an impact, which is why she's getting her own terrifying movie from director Corin Hardy. It will focus a priest (Demian Bichir) and a nun-in-training (Taissa Farmiga) who are sent to investigate the suicide of a young nun in an abbey in Romania and find and "unholy secret", and if that doesn't sound creepy enough, just watch the first teaser trailer!
The Predator
Release date: September 14, 2018
After variously writing, directing, and appearing in Lethal Weapon, Iron Man, and Robocop, it only makes sense that one of Hollywood's sharpest creatives turns his head towards The Predator. In fact, one of Shane Black's first gigs in the industry was playing the role of Hawkins in the original Predator movie, so his upcoming sequel (now behind the camera instead of in front of it) almost seems like a cinematic journey come full circle. No, Arnie won't be back, but reports of a return to the intimate scale and mysterious atmosphere of the original is good news all round for fans and franchise newcomers alike. Who knows? After the disappointment of Alien: Covenant, this movie could mark the predator reclaiming its throne as the movie monster to be reckoned with, and the latest trailer has done nothing to dissuade us otherwise.
Assassination Nation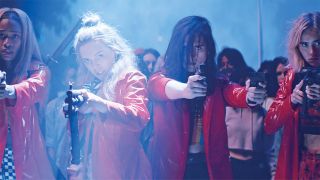 Release date: September 21, 2018 (US)/November 23, 2018 (UK)
Produced by the Avengers: Infinity War directors the Russo brothers, Assassination Nation is only the second directorial project for Sam Levinson, but it looks like it's going to be a doozy! Starring Odessa Young, Hari Nef, Suki Waterhouse, Abra, Bella Thorne, Maude Apatow, Bill Skarsgard, and Joel Mc Hale, it focuses on the town of Salem as it falls apart amidst a hacking scandal, which sees the majority of its citizens darkest secrets leaked. As the intense trailer states: "When 17,000 people's texts and emails get leaked, people get really weird." The movie clearly riffs of the Salem witch trials with an added generational conflict, which sees the older members of the town blaming the younger population because of their relationship with technology. Add to that a Purge element with everyone losing their minds and killing each other and you've got yourself one hell of an exciting upcoming movie.
Continue to Page 2 for more upcoming movies
Venom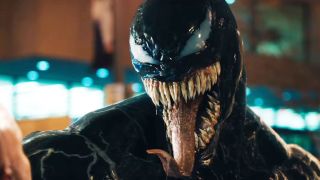 Release date: October 5, 2018
Venom is an outlier in the world of comic book movies. It isn't attached to other universes – as much as Sony want it to be – and it's got to tempt audiences with the idea of a solo film starring a character who is predominantly known as a villain. So, how do you get that done? Cast Tom Hardy as Eddie Brock, that's how. A lot of the film is currently under wraps, but, if successful, it could kickstart a Sony-led cinematic universe with the (*counts on fingers*) three characters not owned by Disney. If nothing else, it's packing a killer cast: Hardy is joined by Rogue One's Riz Ahmed, Solo's Woody Harrelson, and Oscar nominee Michelle Williams. With the movie calendar awash with MCU releases from now until the end of time, this could be a nice palette cleanser for those who like their Marvel flicks a little darker, and filled with symbiotes. Some exclusive Hall H footage was recently shown at San Diego Comic Con 2018, which revealed other symbiote Riot and teased a possible showdown with Spider-Man at a later date, so it's definitely one to watch.
Halloween
Release date: October 19, 2018
I know, I know. If Texas Chainsaw Massacre, Final Destination, Saw, and Friday the 13th are anything to go by, reboots and modern sequels to classic horror franchises never end with good results. But the 2018 Halloween movie could be different. Jamie Lee Curtis is returning as franchise icon Laurie Strode, Danny McBride is helping pen the script (suggesting that the movie will have a healthy sense of self-aware humour), and John Carpenter himself is on board to produce and score. Heck, even the original man behind the mask, Nick Castle, is back to reprise his role as knife enthusiast turned serial killer Michael Myers. Add to all this, the chilling first teaser trailer, which has recently been released and we may have a revived slasher horror masterpiece on our hands come this October.
Bohemian Rhapsody
Release date: October 24, 2018 (UK)/November 2, 2018 (US)
Much like the song it's named after, Bohemian Rhapsody's ongoing journey to the big screen has already been marked by a frenzy of ups and downs. First Sacha Baron Cohen quit after working on pre-production for six years on the biopic, before director Bryan Singer then departed the project only last December, reportedly due to an unprofessional demeanour that didn't sit well with star Rami Malek, who's set to play Freddie Mercury himself. Thankfully, we've since had a couple of trailers for the movie, which not only seem to show that the movie hasn't suffered from its behind-the-scenes drama, but also pretty much knocked everyone's socks off! With Malek doing more than justice to the legendary singer (from what we've seen so far) and every Queen smash hit stuffed into the film as well, this looks to be one for Queen fans and newbies alike. Seriously, watch the latest trailer and tell me you don't want to see this upcoming movie?
The Girl in the Spider's Web
Release date: November 9, 2018
If you're a fan of The Girl with the Dragon Tattoo movie franchise (either the Swedish trilogy or the American remake) you'll be please to hear that Lisbeth Salander will be returning to the cinema this year with an adaptation of the fourth book in the series, The Girl in the Spider's Web. This time played by The Crown's Claire Foy, who is taking over from Rooney Mara who took on the role in the American version, Lisbeth finds herself once again embroiled in a dangerous mystery. Very little is known about the film's plot, but as you can tell from the teaser trailer, it sounds like the vigilante will be visited by her past. Evil Dead and Don't Breath director Fede Alvarez is helming the project and, although he's absent from the trailer, Swedish actor Sverrir Gudnason is playing her partner in crime and sometimes lover Mikael Blomkvist, taking over from Daniel Craig who starred opposite Mara.
Fantastic Beasts: The Crimes of Grindelwald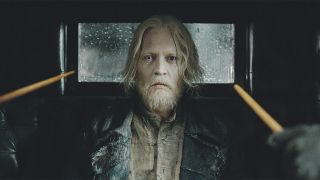 Release date: November 16, 2018
The second of an intimidating five movie series revolving around Fantastic Beasts and Where to Find Them author Newt Scamander (Eddie Redmayne), The Crimes of Grindelwald takes us further into familiar Harry Potter territory. While Gellert Grindelwald (Johnny Depp), surfaced at the end of the first movie, Dumbledore's friend turned nemesis is taking the limelight this time around as the action moves from New York to Paris. Scamander returns with the motley crew from Fantastic Beasts and this time will be joined by Jude Law as a young Professor Dumbledore. San Diego Comic Con 2018 provided us with our very first trailer, which not only showcased a young Newt and Dumbledore at Hogwarts, but also showed us a great deal of big bad Grindelwald. It also revealed that Dumbledore sends Newt to stop Grindelwald because he can't move against him himself, and did you spot Nicholas Flamel's cameo at the end? A magical Christmas lies ahead.
Ralph Breaks the Internet: Wreck-It Ralph 2
Release date: November 21, 2018 (US)/November 30, 2018 (UK)
Like your Grandma Ethel, Wreck-It Ralph is finally getting hooked up to the internet. The sequel to 2012's love letter to arcade games focuses on what happens when the arcade that Ralph calls home gets plugged into the world wide web. He and Penelope venture into the electric interwebs to try and find a part to fix Penelope's game, Sugar Rush. We've now had a full trailer, which proves that things get real meta, with Penelope visiting a Disney fansite called Oh My Disney (which exists IRL) and meeting all the Disney Princesses. There'll also be cameos from Star Wars favorites, Marvel's Iron Man and Gamora, and - we'd bet our cheezeburger loving cat on it - meme references aplenty. Let's just hope Ralph and Penelope don't take a wrong turn down a broadband pipe and end up on 4chan. No one wants to see that.
Creed 2
Release date: November 21, 2018 (US)/November 30, 2018 (UK)
Director Ryan Coogler may be too busy basking in the success of Black Panther to return to the Rocky franchise for Creed 2, but there's still plenty of reasons to be excited for this sequel to the Michael B. Jordan-led sports drama. 2015's Creed excelled in its ability to intertwine the origin story of boxing newcomer Adonis Johnson with the legacy of a cinematic icon, so of course it's exciting to see what this next chapter holds for both Donnie and Rocky now that the former has cemented himself as a future star. Sly Stallone himself was originally on board to direct, but has since voluntarily dropped out to hand the reins over to rising talent Steven Caple Jr., and we've just recently had the first trailer, which shows that Adonis now has a lot more to lose should his next fight go south.
Mortal Engines
Release date: December 14, 2018
You probably haven't heard much about Mortal Engines before now, but it's definitely going to be one of the best new movies of 2018. Putting aside the slightly ridiculous premise - it's set in a dystopian steampunk future where cities have become, well... engines, which travel across the almost barren wasteland of the Earth searching out the few remaining resources - the first teaser trailer actually makes it looks pretty incredible. And Peter 'Lord of the Rings' Jackson is directing. Now tell me you don't want to see that? It stars Hera Hilmar and Robert Sheehan as two very different teenagers who get thrown together through circumstance to face down the big bad, played by Hugo Weaving. Head this way for a fun fantasy adventure...
Mary Poppins Returns
Release date: December 21, 2018 (UK)/December 25, 2018 (US)
You could practically hear the collective head shaking and hushed tutting when Disney first announced it was making a sequel to Mary Poppins; its crowning achievement from the early days of family cinema. But take the news with a spoonful of sugar, and you'll soon see that there's hope for this unexpected follow-up yet. The always wonderful Emily Blunt replaces Julie Andrews as the magical English supernanny for this musical sequel, starring alongside the likes of Lin-Manuel Miranda, Meryl Streep, Colin Firth, and even Dick Van Dyke, returning for an undisclosed cameo role. Considering Disney's strong recent history with modern reboots from its back catalogue, from The Jungle Book to Beauty and the Beast, this could well turn out to be the Mary Poppins sequel we never knew we needed.
Alita: Battle Angel
Release date: December 21, 2018 (US), December 26, 2018 (UK)
In development thanks to James Cameron for around 20 years, Alita: Battle Angel - an adaptation of Yukito Kishiro's 1990-1995 manga, Gunnm - is one of the most exciting upcoming movies of 2018 just by nature of the fact that it actually exists now. Finally ready for release, thanks to Robert Rodriguez stepping into script-edit and directing duties based on Cameron's original notes, it tells the story of cyborg Alita (Rosa Salazar), rescued and put back together by Dr Dyson Ido (Christoph Waltz), who has no memory of who she is or where she's come from. Given Gunnm's nine-book run and pre-existing anime adaptation, there's a lot of material to draw from, and the latest trailer reveals more of the mysterious plot as well as the look of the film. The junky, despairing world-building evokes the original work brilliantly, and Alita herself has come to life with an affectingly unreal sense of reality. Colour us hyped!
Continue to Page 3 for more upcoming movies
Bumblebee
Release date: December 21, 2018 (US)/December 26, 2018 (UK)
No one's denying that the last few Transformers movies have been, well, awful. Like, really, really bad. But allow me to play devil's advocate for a second, as I try and make you hopeful for Bumblebee - the upcoming Transformers spin-off focusing on the titular Autobot from Paramount's blockbuster franchise. Firstly, it's not directed by Michael Bay (phew!), but Travis Knight, who's best known for his work at Laika, on animated movies such as Paranorman, Boxtrolls, and last year's Kubo and the Two Strings (his directorial debut). Then there's the cast. No more Mark Wahlberg playing Mark Wahlberg with glasses. Now we have the likes of Hailee Steinfeld and John Cena leading what is essentially a prequel to Bay's original Transformers movie. And we've now had a teaser trailer and a first look at a couple of Autobots (thanks to an exclusive image from EW), which fills us with even more hope for an actually-quite-good Transformers movie. Fingers crossed!
Aquaman
Release date: December 21, 2018
Remember the DC Extended Universe? Yeah, that's still a thing and the next upcoming movie from the world of the slightly darker superheroes is the Aquaman movie. When this fishy film was first announced, we were understandable a bit unsure about it, but then Game of Thrones' Jason Momoa was cast as the ripped Atlantean and his performance in Justice League got us (relatively) excited for more. Plus, The Conjuring's James Wan is directing and while that seems like an odd choice for the water-based superhero movie, it can only mean good things. Then Amber Heard joined the cast as Queen Mera and before long was joined by Willem Dafoe, Nicole Kidman, and Dolph Lundgren. We've been patiently waiting for a first trailer for some time and finally San Diego Comic Con 2018 delivered with a first look packed full of underwater action, cracking one-liners, and more plot background. Thank you Warner Bros.!
2019
Glass
Release date: January 18, 2019
When M. Night Shyamalan's Split hit cinemas last year all anyone could talk about (other than James McAvoy's incredible performance) was the Bruce Willis cameo at the end of the movie, which confirmed a shared universe with 2000's Unbreakable. Now we have a third movie coming next year, which will also part of the same world, called Glass. Unbreakable fans will know exactly who the subject of this film is, but if you haven't seen Unbreakable before, I'd definitely recommend watching it asap. I won't spoil it here, but suffice to say, Glass focuses on one of its characters who is played by Samuel L. Jackson. We know very little about Glass - Shyamalan likes to keep his secrets - but we do know that Sarah Paulson is joining Jackson (as well as McAvoy and Willis who will both be reprising their roles from Split and Unbreakable) as part of the cast. EW recently gave us a first look at all four of them in the above exclusive image, and San Diego Comic Con 2018 saw the release of the first trailer, which couldn't have us more hyped!
The Lego Movie 2: The Second Part
Release date: February TBC, 2019
Remember that weird Lego movie that came out a few years ago and was far funnier than it had any right to be? Well, we're getting a sequel in 2019 and it's called - drumroll please - The Lego Movie 2: The Second Part. Directed by Mike Mitchell, who made Trolls, the sequel will be produced and written by the original movie's directing duo, Phil Lord and Christopher Miller, and will apparently follow on directly from the first film. Expect to see The Lego Movie's original cast return, including Chris Pratt, Will Arnett, Elizabeth Banks, and Will Ferrell, as well as new addition, Tiffany Haddish who will be playing a "key new character". The sequel will apparently deal with issues of gender as real boy Finn (Jadon Sand) is joined by his little sister who loves Duplo. "[It looks at] what's different and similar about gender, when a boy plays vs. how a girl plays," original writer and director of The Lego Batman Movie Chris McKay told Collider. Sounds awesome!
Dark Phoenix
Release date: February 14, 2019
Being completely honest here: X-Men: Apocalypse was… not great, but one thing it did give us was Game of Thrones' Sophie Turner as a young Jean Grey. And now she's getting her own movie! Originally set for 2018, the upcoming X-Men movie - titled simply Dark Phoenix - has been pushed back until early next year and will focus on the troubled telepath as she loses control of her powers and unleashes the Phoenix. X-Men fans will know what this means, but for everyone else, let me summarise: it's bad. The rest of the new generation X-Men will be joining Turner as part of the cast - including but not limited to James McAvoy, Michael Fassbender, Jennifer Lawrence, and Tye Sheridan - as well as Jessica Chastain in a villainous role, and if the comic book storyline is anything to go by, it will be set in the '90s after the X-Men have sprung to global fame, and involve space. Yes, space. I won't say how, but rest assured once the malicious Phoenix Force is awoken its thirst for destruction is all-consuming, giving Sophie Turner the chance to show us the same acting mettle that we've already seen in Game of Thrones.
Captain Marvel
Release date: March 8, 2019
The first of next year's MCU movies will see Brie Larson take centre stage as Captain Marvel in the MCU's very first female-led superhero film. And, as if that isn't enough of a reason to put this flick at the top of your must-watch list for 2019, it will also probably explain why Nick Fury pages Captain Marvel in the Avengers: Infinity War post-credit scene leading into Avengers 4 later in the year. Set in the '90s, it'll star Nick Fury (with two eyes!), Agent Coulson, Guardians of the Galaxy villain Ronan, and new MCU faces Jude Law as Captain Marvel's mentor Mar-Vell and Gemma Chan as Minn-Erva. Directed by Mississippi Grind duo Anna Boden and Ryan Fleck, it will also reportedly feature classic comic book villains The Skrulls, which hints that the Skrull-Kree war from the comics will be playing a part. So far all we've seen are some set photos - which feature a very different looking Captain Marvel costume - and the above official behind-the-scenes look. Larson recently confirmed via Instagram that filming has wrapped, but if you think that means we'll soon be getting a trailer, Kevin Feige says we've "a few months" to wait yet.
Us
Release date: March 15, 2019
We know very little about upcoming movie Us, but the only thing you really need to know is that it's the next movie from Get Out writer and director, Jordan Peele. That's enough of a reason to get hyped about this film, which will also be written and directed by the Oscar winner and will "tonally resemble Get Out" while addressing "something different than race," according to an interview he did at Loyola Marymount University's School of Film and TV. It's also likely to be another thriller with Peele saying: "One thing I know is that this is genre; and playing around with the thriller, horror, action, fun, genre of intrigue is my favorite. That's my sweet spot." Variety is also reporting that Black Panther co-stars Lupita Nyong'o and Winston Duke, as well as The Handmaid's Tale's Elisabeth Moss, are in talks to star in Us, and the fact that Nyong'o retweeted the recently released poster would seem to confirm her involvement. More recently, Tim Heidecker - one of the co-creators and stars of Adult Swim's Tim and Eric Awesome Show, Great Job! - has joined the cast, according to THR. Expect more details soon.
Shazam!
Release date: April 5, 2019
Warner Bros. and the DC Extended Universe is kicking things off in 2019 with a Shazam! movie. Yes, really. This might seem like an odd choice from the universe which bought us the oh-so-serious Batman v Superman and the excellent-but-not-exactly-a-laugh-a-minute Wonder Woman, but perhaps embracing its more ridiculous side is exactly what the DCEU needs right now? Directed by horror filmmaker David F. Sandberg, it stars Zachary Levi and Asher Angel as Shazam/Billy Batson - a teenage boy who can transform via the magic word "Shazam" into an adult superhero. Done right this movie sounds like it could be just what the DCEU needs, and we've recently had a first trailer for the movie (courtesy of San Diego Comic Con 2018), which seems to prove just that!
Avengers 4
Release date: May 3, 2019 (US)/April 26, 2019 (UK)
This movie needs no introduction. The sequel to this year's Avengers: Infinity War (and originally called Avengers: Infinity War - Part 2), the currently untitled Avengers 4 film will pick up where its predecessor left off. So basically, with half the universe dead. The Russo brothers are directing again and, actually, both movies were filmed together so Avengers 4 already exists in one form or another! Don't expect Marvel Studios to be releasing any footage anytime soon though, it's going to make us work for it. We have a (sort of) synopsis now though, which teases even more "sacrifices" - plus, some sneaky set photos. The confirmation of the Soul Stone theory has led some to believe that time travel will be a factor in righting the huge wrongs of Infinity War. I mean, I know Marvel Studios boss Kevin Feige said it was going to be a finale unlike any we'd ever seen in the MCU before, but not all the superheroes can stay dead. Some of them have sequels coming up!
John Wick 3: Parabellum
Release date: May 16, 2019
John Wick was the surprise action hit of 2014 and its follow-up - 2017's John Wick: Chapter 2 - did not disappoint, so it's little surprise that we're now getting a third film in the franchise called John Wick 3: Parabellum. Why the change in title format? Apparently, Parabellum means "prepare for war," so make of that what you will. Keanu Reeves returns as the technically-retired-but-still-kinda-killing-a-lot-of-people assassin who loves dogs, but this time he's joined by Halle Berry, Angelica Huston, Orange is the New Black's Asia Kate Dillon, and Brooklyn Nine-Nine's Jason Mantzoukas. You may remember that at the end of Chapter 2, Wick had been 'excommunicated' from the criminal underworld and the third film will pick up with him on the run in New York. THR revealed that Berry's character, Sofia, isn't a villain so perhaps she's someone who will help Wick along the way? The other new characters, though - known only as The Director, The Adjudicator, and Tick Tock Man - sound a lot more sinister. With returning director Chad Stahelski helming this third instalment, expect more of the same - a good, solid actioner.
Continue to Page 4 for more upcoming movies
Godzilla: King of the Monsters
Release date: May 31, 2019
Yes, Gareth Edwards' Godzilla is getting a sequel. Directed and co-written by Michael Dougherty, Godzilla: King of the Monsters appears to be setting up the long talked about Godzilla vs King Kong showdown with the synopsis stating: "The new story follows the heroic efforts of the crypto-zoological agency Monarch as its members face off against a battery of god-sized monsters, including the mighty Godzilla, who collides with Mothra, Rodan, and his ultimate nemesis, the three-headed King Ghidorah." And the good news doesn't stop there. Stranger Things' Millie Bobby Brown will star alongside Vera Farmiga as paleobiologist Dr. Emma Russell who finds herself (and her daughter) in high demand once the monsters make an appearance. We've had a first look courtesy of some exclusive EW images (see one above), and a San Diego Comic Con 2018 trailer, which seems to suggest that the people in charge are the ones searching for the monsters...
Gambit
Release date: June 7, 2019
Oh the Gambit movie! This X-Men adaptation has moved around so much, and lost and replaced so many directors, that I hesitated to even include it in this list but, technically, its release is still scheduled for June 2019. Despite the fact that it currently has no director. The latest we've heard about the Channing Tatum starring movie is that there's a script, which is… something! Producer Simon Kinberg told Variety: "We have a script that we love — that Channing loves. We've met with a bunch of directors in the last couple of weeks, and we're hoping to actually pick one in the next couple of weeks and shoot the movie maybe the end of this summer." Although things sound promising, we've been here before so don't hold your breath. I wouldn't be surprised if this movie gets pushed back… again.
Men in Black 4
Release date: June 14, 2019
Hands up who wants another Men in Black movie? Everyone? Yeah, that's what I thought. Well, F. Gary Gray might be about to make your dreams come true. The Straight Outta Compton director is reportedly helming the sequel, which leaves Agents K and J behind to focus on a new generation of the Men in Black. Details are still very TBC on this sequel, but it looks like Thor: Ragnarok co-stars Chris Hemsworth and Tessa Thompson have signed on to play the new Men in Black, with Liam Neeson joining them in an undisclosed role. Rumour has it that the plot will focus on the invasion of aliens on a global scale, so expect a more Independence Day vibe to Men in Black 4. Obviously, it'll be a while before we hear anything more about this upcoming movie, but when we do, we'll make sure to update you.
Toy Story 4
Release date: June 21, 2019
Although many quite rightly feel that the Toy Story trilogy doesn't need another movie, you can't deny you're excited about the prospect of returning to Woody and Buzz Lightyear's world next year. While the trilogy centred on the toys relationship with Andy, it's likely Toy Story 4 will see them remain with Bonnie - the young girl Andy gave the toys to when he went to college in Toy Story 3 - as in Toy Story of Terror! and Toy Story that Time Forgot. As for what the toys will be up to, Disney Pixar chief creative officer, and director of the first two Toy Story films, John Lasseter revealed at D23 2015 that it's about Woody and Buzz finding Little Bo Peep, saying: "What we wanted to do was find a type of story that we had not done in a Toy Story before." You'll remember that Woody's love interest wasn't in the third film with the implication being that she was lost during one of the great clear outs at Andy's house as he and his little sister grew up. How the toys will go about finding her is anyone's guess, but it's sounds like it's going to be another emotional rollercoaster!
Spider-Man: Far From Home
Release date: July 5, 2019
It wasn't that long ago that fans thought they'd never see one of the biggest Marvel superheroes - Spider-Man - join the MCU, but thanks to a deal between Sony and Marvel Studios, the web-slinger returned home and knocked our socks off with a cheeky cameo in Captain America: Civil War and then his very own solo film, Spider-Man: Homecoming. Refreshingly simple and delightfully upbeat, we're thankfully set to get a sequel next year, and so far all we know is that it'll be called Spider-Man: Far From Home and that it's set to begin filming in the UK later this month. To be fair, a lot depends on what will happen in Avengers 4 after that Avengers: Infinity War ending, but if loudmouth Tom Holland is to be believed, this will be the middle movie in a Spider-Man: Homecoming trilogy. Exciting!
Top Gun: Maverick
Release date: July 12, 2019
Do you feel the need... the need for speed!? Yeah, that's right, '80s classic Top Gun is finally getting a sequel no-one asked for and everyone is scared about, but hey, it'll probably be worth a watch. Tom Cruise might be a little older, but he still knows how to make a good action movie. The stuntman/actor extraordinaire is back as pilot Pete 'Maverick' Mitchell and rumours suggest that it'll once again be set at the Top Gun academy in Miramar where he decided to become an instructor at the end of the first film. He's not the only iconic Top Gun character set to return either with Val Kilmer, AKA Tom 'Iceman' Kazansky, signing on to star in the sequel too. In terms of new cast members, Variety is reporting that Whiplash's Miles Teller will be playing Maverick's protege and the son of his dead BFF from the first movie, Goose. *Sob* Oblivion's Joseph Kosinski is taking over from original director Tony Scott and the film is currently shooting with Cruise sharing the above first look image on Twitter to celebrate the first day of filming.
New Mutants
Release date: August 2, 2019
We were already supposed to have the New Mutants movie by now with the X-Men spin-off originally set for April this year, but it got pushed back to February 2019 because of reshoots and it's now set for August next year. While it's not usually a good sign when a film gets pushed back by this much, it's apparently because Fox wants it to be scarier! Yes, that's right, New Mutants is putting a horror spin on the X-Men universe and with a cast which includes Game of Thrones's Maisie Williams, The Witch's Anya Taylor-Joy, and Stranger Things's Charlie Heaton this sounds like a very good thing. Directed by Josh Boone, New Mutants will follow a group of teen mutants trapped in a research facility against their will, who have to face up to their powers - and their personal demons - to survive and escape. Directed by Josh Boone, there's actually already a trailer thanks to its earlier release date, but with over 50% of the movie reportedly reshot and whole new character added, who knows what New Mutants will look like once it actually comes out?
It: Chapter 2
Release date: September 6, 2019
The It movie was one of the best horror movies of last year (and it had some stiff competition from the likes of Get Out and others), but before we'd even had a chance to be terrified by the creepy clown horror film, there was talk of a sequel. Thankfully, the film was a great success, which kicked It: Chapter 2 into high-gear with a 2019 release date. Fans of the Stephen King book will know that the novel really features two stories - one of the main characters coming up against the shape-shifting nasty as children, and one of them returning as adults to face down the same horror. The first film told the kids' story and the sequel will tell the adults' with the It 2 cast already featuring some big names including James McAvoy, Jessica Chastain, and Bill Hader. Returning director Andrés Muschietti clearly knows what he's doing when it comes to creating terrifying tales, but it will be a while before we see any footage thanks to the September 2019 release date. Having said that, we have just had our first behind-the-scenes look with Warner Bros. releasing the above cast photo.
Zombieland 2
Release date: October 11, 2019
It's official! We're getting a Zombieland sequel next year. Nearly exactly 10 years after the first film gave us a zombie comedy like no other, original director Ruben Fleischer, original writers Rhett Reese and Paul Wernick, and original cast Woody Harrelson, Emma Stone, Jesse Eisenberg, and Abigail Breslin are all back for a second outing, and it couldn't be more anticipated! Set to begin filming in January next year, we don't know much about the plot at the moment, but we have the following synopsis: "Through comic mayhem that stretches from the White House and through the heartland, the Zombie slayers must face off against many new kinds of zombies that have evolved since the first movie, as well as some new human survivors. But most of all, they have to face the growing pains of their own snarky, makeshift family." Sign us up!
Bond 25
Release date: October 25, 2019 (UK)/November 8, 2019 (US)
Bond will be back next year as Daniel Craig serves Queen and country (probably) for the last time in the 25th installment of the franchise. Bond 25 is still currently untitled, but with a solid release date and director Danny Boyle recently confirmed, we expect shooting to begin sometime later this year with Boyle reportedly working on a script right now. Given the early stages of the Bond film, it's hard to say what it will be about, but if it continues the story set out in Spectre, both Christoph Waltz and Dave Bautista are expected to reprise their villainous roles as Ernst Stavro Blofeld (incarcerated, but still alive) and Mr Hinx respectively. Other cast members will most likely include Naomie Harris, Ralph Fiennes, and Ben Whishaw who all play recurring characters in the 007 universe, but we'll have to wait a long time to find out who will be playing the most popular of Bond characters - the always beautiful and often in-danger Bond girl(s).
Wonder Woman 1984
Release date: November 1, 2019
Thanks to the success of Wonder Woman, both critically and at the box office, Warner Bros. wasted no time in confirming Wonder Woman 2, AKA Wonder Woman 1984, for 2019 and locking down original director Patty Jenkins to helm it. Of all the new DCEU movies on the horizon, this is probably the most anticipated and reports suggest that it will feature Diana taking on another historical foe. Don't expect a WW2 sequel though, as Jenkins recently confirmed that Wonder Woman 2 will actually be set during the '80s and will reportedly see the superhero battle Soviet forces in the dying days of the Cold War. Obviously, Gal Gadot will be back as the kick-ass heroine, she'll be joined by a familiar face in the form of Chris Pine's Steve Trevor. If you're wondering how that's possible given the Wonder Woman ending, you're not the only one, but it wouldn't be the first time the superhero genre has brought a character back from the dead and plonked them down in a more modern-setting (*cough* Bucky *cough*). In other news, Kristen Wiig will play villain Cheetah and despite having only just starting filming, some exclusive Hall H footage was shown at San Diego Comic Con 2018, which featured Diana taking on a couple of bad guys in an '80s shopping mall.
Star Wars 9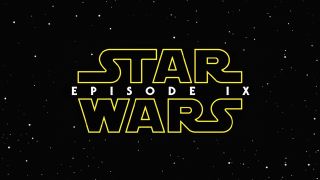 Release date: December 20, 2019
Here's another upcoming movie which needs little-to-no introduction: Star Wars 9! 2019 will be the year that we get the final film in the latest Star Wars episodic trilogy and it's safe to say that by the time it releases in December, 2019, we'll be more than ready for it! If you've seen Star Wars: The Last Jedi then you know where the story is right now, but beyond some educated speculation about that ending, we can't say much about the plot really. Even returning writer and director JJ Abrams (who directed The Force Awakens) isn't telling us anything, although the script has been locked down now. "We have a script, which is a big deal for me." He said on The Late Show with Stephen Colbert. "It starts shooting end of July… Sometimes having the script in advance is something I haven't always been lucky enough to have… But I'm writing this with Chris Terrio, who's a genius, and I'm having a great time." The only other official thing we know about Episode 9 is that major casting has begun with The Americans' Keri Russell signing on in a role which includes "action-heavy scenes," according to Variety.