HBO has finally confirmed that The Last of Us TV series will premiere in January 2023, which means there's only a few short weeks to wait until we set off on an epic, dangerous journey with Pedro Pascal and Bella Ramsey's versions of Joel and Ellie.
Judging by the first teaser, which was released in September, the show will adapt the first video game in the beloved franchise – and incorporate some of The Last of Us: Left Behind, too. Brought to screen by Chernobyl's Craig Mazin and Naughty Dog co-president Neil Druckmann, it's sure to please gamers and TV fanatics alike.
If you're finding it hard to stay patient then one, we don't blame you and two, fear not, because below, we break down all we know about the series, from how many episodes it'll be and who's playing who to first-look footage and so on. It always pays to be prepared, as Joel and Ellie know all too well, so keep scrolling if you're keen to find out what to expect from The Last of Us series…
The Last of Us TV show release date
The Last of Us is coming to HBO and HBO Max on January 15. It will arrive a day later in the UK on Sky Atlantic and NOW TV, on January 16. The first season is set to run for nine episodes.
The Last of Us TV show trailer
The first trailer for The Last of Us dropped as part of Naughty Dog's The Last of Us Day celebrations on September 26. Showcasing Joel and Ellie's journey through post-apocalyptic America, the teaser mirrors many of the game's most iconic moments, including the pair's winter trek through the snow-covered landscape of Colorado. Check it out for yourself above.
More footage was also revealed as part of an HBO Max "supercut" trailer in October 2022. In early November, HBO also released the first poster for the new series. Check it out now.
The Last of Us TV show cast: Joel and Ellie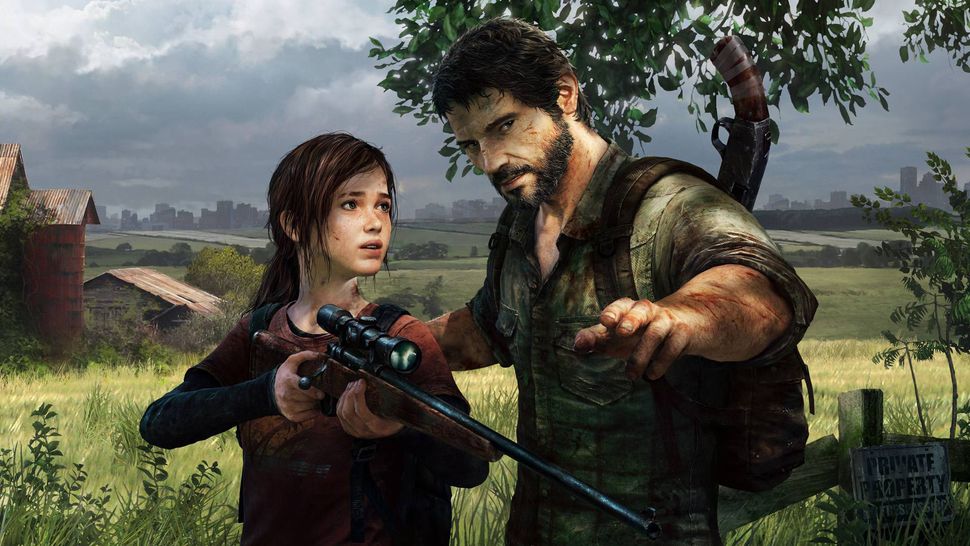 The Last of Us TV show has its Joel – The Mandalorian's Pedro Pascal, AKA television's favorite dad, will be taking on the series' lead male role and Troy Baker, the actor behind Joel in the video game, has given the casting decision his seal of approval. "This IS the way. Full support. Full stop. Can't wait for you to show me a side of Joel I never knew, Pedro," he posted on Instagram.
The actor has revealed he hasn't played the video games – but have no fear, it's for a good reason. "I found Joel so impressive – I found the whole of it such a visually impressive experience. And then I got worried that I would want to imitate too much, which I think could be right in some circumstances, and then a mistake in others. So I just wanted to create a healthy distance, and for that to be more in the hands of [show co-writer] Craig Mazin and [game director and show co-writer] Neil Druckmann."
Pascal will be joined by fellow Game of Thrones alumni Bella Ramsey as Ellie, which seems an ideal fit. With her role as the fan-favorite Lady Lyanna Mormont in Game of Thrones, Ramsey has already proven herself more than capable of playing a fierce, confident, show-stealing character.
The first look at their pair of leads was released as part of the franchise's Outbreak Day celebrations (see below), while a second image of the pair was released as part of Summer Game Fest 2022 (see above).
Gabriel Luna will play Tommy, Joel's younger brother. Luna's previous roles include parts in Terminator: Dark Fate, True Detective, and Marvel's Agents of SHIELD.
Meanwhile, Merle Dandridge will play The Fireflies leader Marlene – Dandridge also played the role in the video game. It's thanks to Marlene that Joel and Ellie meet each other.
Nico Parker, will play Joel's daughter, Sarah. Parker's breakout role was as Milly Farrier in Tim Burton's 2019 reimagining of Dumbo. You might've also seen her in the 2020 HBO series The Third Day, in which she played Ellie (not that Ellie) in three episodes.
Nick Offerman will play Bill (replacing Con O'Neill due to a scheduling conflict) and Murray Bartlett is set to play Frank. The pair are described in Deadline (opens in new tab) as "two post-pandemic survivalists living alone in their own isolated town." Tommy's voice actor from the games, Jeffrey Pierce, will play an original character by the name of Perry.
Anna Torv will be playing Tess, Joel's friend and fellow smuggler who helped Joel and Ellie get to the Fireflies. Tess will be a recurring character in the series, so expect her to play a major role in more than one episode. Storm Reid will play Riley, confirming that the show will (at the very least) loosely adapt the Left Behind DLC.
One mysterious character, by the name of Mr. Adler, will be played by Brad Leland. Joel and Ellie's game actors, Troy Baker and Ashley Johnson, will also appear in undisclosed roles.
Per IGN (opens in new tab), Lamar Johnson will play Henry, while Kevionn Woodard will play his brother Sam. Joel and Ellie meet the brothers in Pittsburgh in the game, but will encounter them hiding from vengeful revolutionaries in Kansas City in the show. Meanwhile, Elaine Miles and Graham Greene will play new characters Florence and Marlon. Another original character, Kathleen, was spotted in the first trailer and will be played by Yellowjackets' Melanie Lynskey. Katheen is a "ruthless leader of a revolution movement"
As for the other roles, Neil Druckmann has listed a large chunk on Twitter. Maria is there, as is a redacted character with four letters – which very well could be *mild spoilers for The Last of Us 2* Abby, a member of the WLF and one of the main characters in the sequel.
And now you have Ellie, Riley, Tess, Marlene, Maria, ⬜️⬜️⬜️⬜️, and a few others! 😉 https://t.co/GMozU0TaZEMarch 8, 2020
Mazin also assuaged fears that characters will change from their game counterparts by stating that Ellie will remain LGBTQ.
Alongside the cast of characters and director is a certain composer. Gustavo Santaolalla will be scoring the HBO series, just as he did with the first two games. There are also several directors on board, including Oscar nominee Jasmila Žbanić, Kantemir Balagov, and Ali Abbasi. Neil Druckmann also appears to be helming an episode, which we know thanks to a production listing.
The Last of Us TV show story: "enhanced" but will it adapt both games?
So far, only a synopsis has been officially revealed by HBO: "The story takes place 20 years after modern civilization has been destroyed. Joel, a hardened survivor, is hired to smuggle Ellie, a 14-year-old girl, out of an oppressive quarantine zone. What starts as a small job soon becomes a brutal, heartbreaking journey, as they both must traverse across the U.S. and depend on each other for survival."
As revealed by The Hollywood Reporter (opens in new tab) in early March 2020, the series will "cover the events of the original game… with the possibility of additional content based on the forthcoming game sequel [The Last of Us 2]."
A separate report from the publication indicates that "future seasons" are a possibility, meaning this is unlikely to be a Chernobyl-style miniseries but instead one that will stretch out over several years. The mention of sequel story beats making their way into the HBO series should also whet the appetite of many who enjoyed The Last of Us 2.
Co-creator Craig Mazin has also hinted that The Last of Us HBO series may be a more definitive version of the game's story, telling the BBC (opens in new tab), "In this case, I'm doing it with [Neil Druckmann], and so the changes that we're making are designed to fill things out and expand, not to undo, but rather to enhance." In the same interview, he added that the TV series will include a moment not in the games that will make our jaws drop.
Bella Ramsey, who plays Ellie, has also indicated that the show's story will be different to the game's. "It explores different avenues that weren't explored so much in the game," the actor said. "It was so much fun to make, such an experience. I hope that [audiences] feel that experience too when they come on the adventure with us."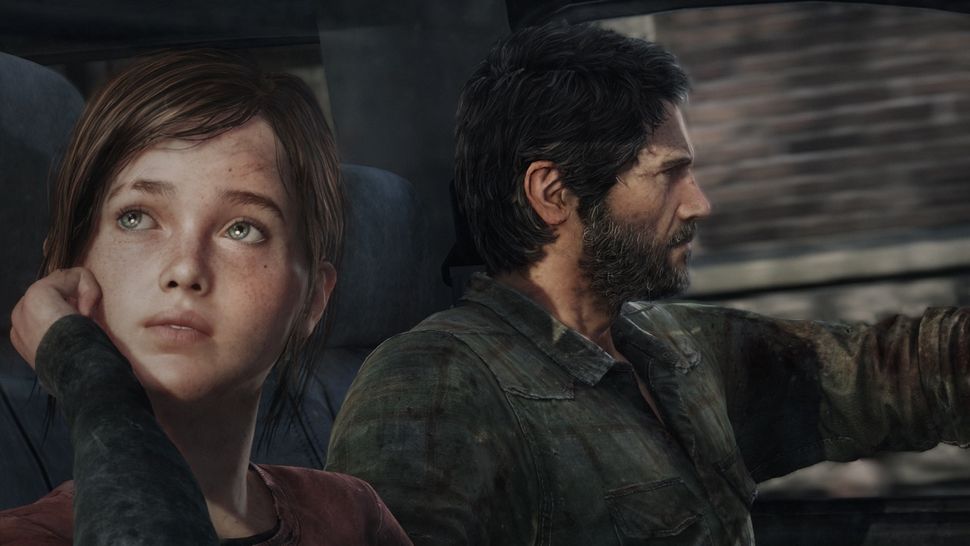 So, how do you adapt one of the most beloved games of all time? Carefully, naturally.
The Last of Us creative director Neil Druckmann has briefly touched upon the challenges of bringing the game's story across to HBO in an interview with EW.
"You have to figure out [with a TV show] how it communicates ideas or tells stories. In removing the interactivity of the story, how do you make it unique for this other medium? It's an interesting challenge, and I think there's a lot to learn from it... Craig [Mazin] had ideas about how to adapt the show, it became intriguing to work with another creative who I admire. It just became a no-brainer - and to do it under the umbrella of HBO and all their content."
Troy Baker, who plays Joel in both The Last of Us and its sequel, has full faith in the story adaptation versus the original plans to turn it into a movie.
"The thing that encourages me most [about the HBO show] is that while there were a lot of people in Hollywood that stood up and took notice [of The Last of Us and its success] and were thinking, 'Oh, a lot of people like this - we should turn it into a movie,' Craig [Mazin] came at it from a fan's perspective," Baker told Fandom (opens in new tab) in a recent interview. "He just wants everybody to know this experience."
---
That's everything we know so far about The Last of Us series, which will be streaming on HBO in the US and Sky Atlantic in the UK in January. For something to watch now, make sure to check out the best Netflix shows currently streaming.
The Last of Us 2 tips | The Last of Us 2 map | The Last of Us 2 safe codes and combinations | The Last of Us 2 workbench locations | The Last of Us 2 training manuals | The Last of Us 2 weapons and gear | The Last of Us 2 Easter eggs