8 Amazing New Pictures From 2009 Films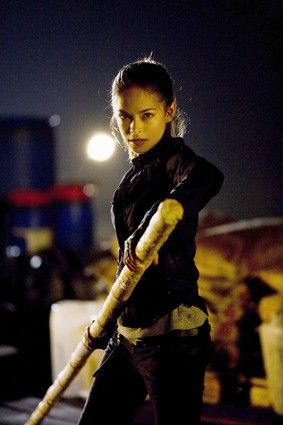 Street Fighter: The Legend Of Chun-Li
Kristin Kreuk strikes a pose as Chun-Li in this new shot from the Street Fighter movie.

We'd have preferred to see her in a short blue dress doing a spinning bird kick, but beggars can't be choosers.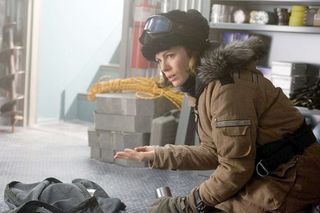 Whiteout
Kate Beckinsale looks a bit serious in this still from comic-book adap Whiteout. That's probably because she's not scrapping with silly supervillains, but a serial killer, who she wants to catch before the sun sets for six months. Which makes sense, torch batteries are so expensive.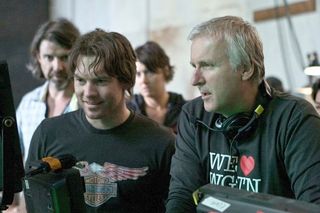 Avatar
Okay, so it's not the alien money shot we've all been waiting for, but it's still a new Avatar picture, which is worthy of celebration in our book. Even if it is just a picture of James Cameron showing off new footage (which we can't see) to his mates. STOP SHOWING OFF AND CUT A TRAILER TOGETHER ALREADY! Ahem. Excuse us.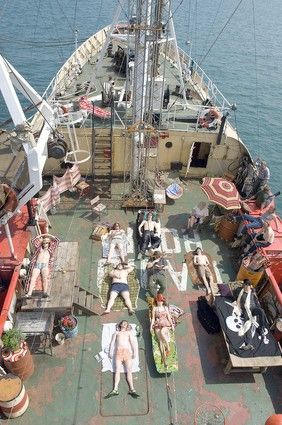 The Boat That Rocked
After a series of trad rom-coms Richard Curtis is ready to return to the sort of edgy humour that made Blackadder so brilliant.

That is, unless he's managed to make the true-life tale of the first ever pirate radio station (hence the skull and crossbones flag in the shot) about a girl, standing in front of a boy, asking him to love her. On a boat.

totalfilm.com is especially tuned into this one, as one of our dads was involved with Radio Caroline. And that's an illegal music fact.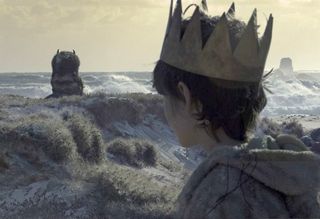 Where The Wild Things Are
Think Watchmen is the first Warner Brothers flick to send fanboys in spasms over whether it'll ever see the light of day? Then you haven't heard of Where The Wild Things Are, Spike Jonze's adaptation of Maurice Sendak's classic picture book.

Originally slated to appear in theatres in October 2008, it'll now hit your local Odeon on October 16 2009, following rumours that WB were so unhappy with the first cut, they wanted the film to be totally reshot. Still, a few more beautiful images like the one above, and we reckon it'll have been totally worth the wait.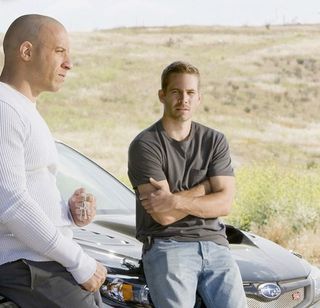 Fast And Furious
There's only two people we care about in Fast And Furious, and that's Vin Diesel and Paul Walker.

That's because they've come back together for the franchise for the first time since the first one. Which means that either the script was so brilliant they simply to make The Fast And The Furious Four, or their careers are on such a downturn they had to set aside their dignity for the paycheck. We're betting on the former, because we're optimistic sorts and it sounds brilliant.

They still should have called it Fast And 4ious, though.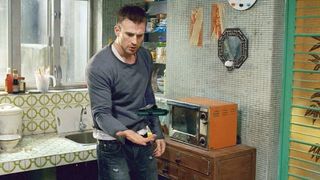 Push
Push's high-concept - a bunch of young Americans with paranormal powers on the run from a U.S agency have to team together to win their freedom - could go one way or the other. It could either be Bourne meets the X-Men, or Jumper 2.

Either way, here's a picture of Chris Evans making something float. You're welcome.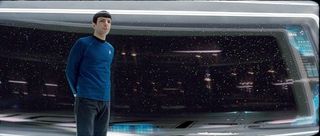 Star Trek
Pictures don't get much more Star Trek than this shot of Spock standing on the flight deck with space stretching on to infinity behind him. Well, unless Kirk was boffing a green girl covered in Tribbles to his left. Then it'd be a bit more Trek. But we'll take this lovely still all the same.

For more lovely shots from 2009, head to The LA Times