There are more video game movies in the works than you could possibly imagine. Uncharted and Sonic the Hedgehog kickstarted a trend of adaptations of our favorite console heroes scoring big at the box office and now, suddenly, it seems everyone wants a piece of that pie.
From Gran Turismo and Metal Gear Solid to The Super Mario Bros Movie, some of the biggest games are getting the Hollywood treatment - and we're here to give you the lowdown on each and every one of them. It's all here in our complete A-Z guide to upcoming video movies, starting with Netflix's BioShock. Now would you kindly scroll down for more?
BioShock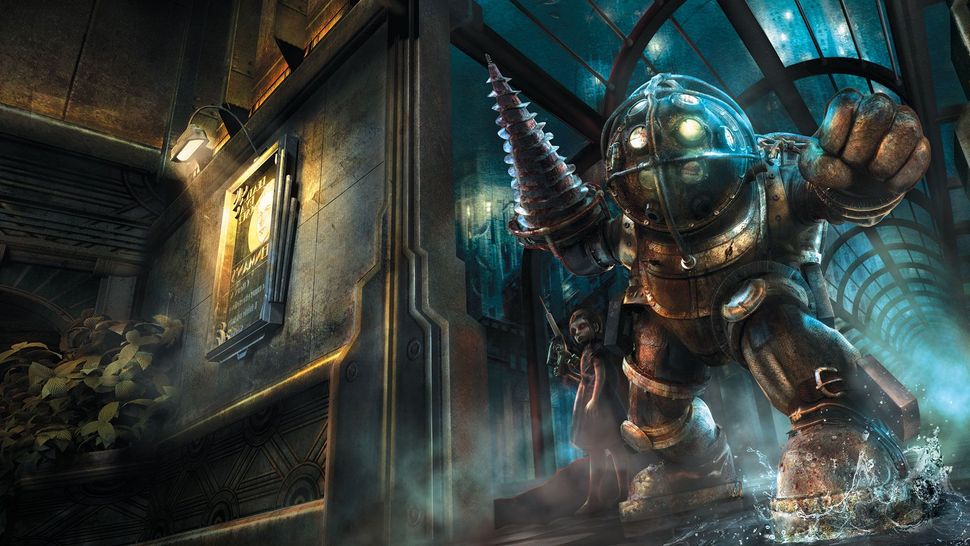 Release date: TBA
Welcome to Rapture. BioShock's depiction of a Randian aquatic paradise sunk by greed and wild ambition almost demands a big-screen outing. After repeated attempts to adapt it elsewhere, Netflix has confirmed it's working on a BioShock movie.
I Am Legend director Francis Lawrence is helming the project while Michael Green (Logan, Blade Runner 2049) is on scripting duties. Little else is known of the BioShock movie, which is currently undated.
Borderlands
Release date: TBA
Borderlands has wrapped up filming – we just don't know when it will land in cinemas.
Gearbox's larger-than-life world of OTT characters will be brought to life by a host of big names. Directed and co-wrote by Eli Roth (who penned the script with The Last of Us series writer Craig Mazin), Borderlands sees Lilith, an "infamous outlaw with a mysterious past" return to Pandora to find the missing daughter of Atlas, AKA "the universe's most powerful SOB."
Cate Blanchett is portraying Lilith, and she'll be joined by some familiar faces from the Borderlands universe including Roland (Kevin Hart), Claptrap (Jack Black), and Dr. Tannis (Jamie Lee Curtis). Footage was screened behind-closed-doors at CinemaCon, but we're still none the wiser on when we'll see it out in the wild.
Duke Nukem
Release date: TBA
The crude action hero pastiche famously spent a lot of time in development limbo for the long, long awaited video game Duke Nukem Forever. We hope it's not a 14-year wait this time.
The Hollywood Reporter (opens in new tab) says Cobra Kai creators Josh Heald, Hayden Schlossberg, and Jon Hurwitz will be producing alongside Dune and Godzilla's production company Legendary, but that's all we know at this early juncture.
Firewatch
Release date: TBA
Firewatch already feels tailor-made for a film. The 2016 narrative game, which featured lonely fire lookout Henry form a connection with his supervisor Delilah during a fateful stint in a National Forest, won critical acclaim upon its release for its strong dialogue and mystery-driven gameplay.
As luck would have it, developers Campo Santo partnered with Snoot Entertainment (as first mentioned by The Hollywood Reporter (opens in new tab)) to produce an adaptation of the game alongside Keith and Jess Wu Calder – though it's still unconfirmed whether it'll be a movie or TV show.
"Firewatch is a stunning accomplishment, a beautiful and heartbreaking piece of art," Jess Wu Calder said. "I'm delighted that [developers] Sean and Jake are letting us ruin their perfect video game by turning it into a movie and/or TV show."
Five Nights at Freddy's
Release date: TBA
Five Nights at Freddy's took the streaming world by storm with its horror game series packed with creepy Chuck E. Cheese-style animatronics and tons of jump scares.
After years of delays, horror supremo Jason Blum promised (or warned?) the movie was "dangerously close" to coming out in an interview with Deadline (opens in new tab). Blum also tweeted an image of work at Jim Henson's Creature Shop in August 2022, hinting that they would be bringing the mascots at Freddy Fazbear's Pizza to life. He later confirmed they would be working on the movie's animatronics.
The film stars Matthew Lillard as William Afton, Josh Hutcherson as Mike Schmidt, Piper Rubio as Abby, Elizabeth Lali as Vanessa, and Mary Stuart Masterson as an unknown villain.
Gears of War
The thick-necked, chainsaw-wielding soldiers that make up Gears of War's cast have always felt tailor-made for the action movie treatment. Netflix is finally delivering the goods with the announcement that Gears is being adapted into "a live-action feature film" with an adult animated series also in the works. Expect to see Gears' motley crew of battle-hardened COGs fight waves of locusts on the planet of Sera in the near future.
Ghost of Tsushima
Release date: TBA
Ghost of Tsushima took PlayStation by storm upon its release in 2020. Sucker Punch's samurai epic – which told the tale of Jin Sakai fighting back after a Mongol invasion of his home island – has sold close to 10 million copies.
PlayStation Productions will be hoping that success translates to theater tickets. John Wick director Chad Stahelski is on board and he's already spoken of his intentions to have a completely authentic Japanese cast.
"Honestly, it's probably the same things that would scare the shit out of most people. It's a fantasy period piece," the director told Collider (opens in new tab). "It's done with reverence to Akira Kurosawa, who's probably in the top five biggest influences of my life as far as film goes. It's a chance to push technology and people in a story that's timeless.
Gran Turismo
Release date: August 11, 2023
Coming to cinemas later this year, the adaptation of PlayStation's iconic driving franchise will be "the ultimate wish-fulfillment tale of a teenage Gran Turismo player whose gaming skills won him a series of Nissan competitions to become an actual professional racecar driver."
District 9 director Neill Blomkamp is the driving force behind the Gran Turismo movie, while Stranger Things' David Harbour is set to play a mentor to a driver. Orlando Bloom, Darren Barnet, Geri Haliwell-Horner, Djimon Honsou, and Archie Madekwe also feature. A new sneak peek was released at CES 2023, which featured behind-the-scenes footage from the upcoming Sony movie.
It Takes Two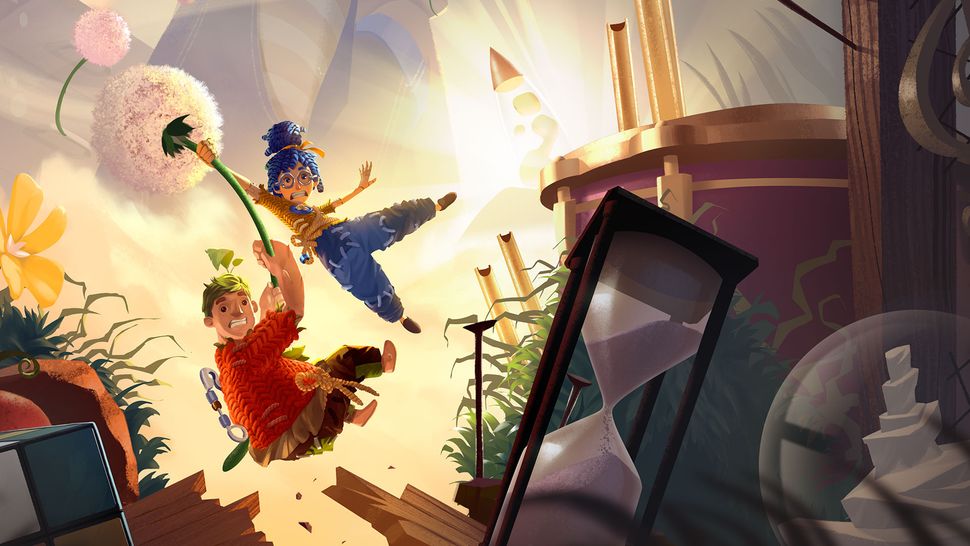 Release date: TBA
As per Variety (opens in new tab), Dwayne 'The Rock' Johnson is producing this adaptation of Hazelight Studio's inventive platform adventure. It Takes Two, which took home Game of the Year at the 2021 Game Awards, revolves around a bickering couple who are trapped in the bodies of their daughters' dolls. Naturally.
To find their way back home, they must overcome hardship – and eventually rekindle their failing marriage – to return to their human forms.
The Rock is reportedly in line to star in It Takes Two – though nothing as been confirmed as of writing.
Just Cause
Release date: TBA
Just Cause has hit a few snags in its long journey to cinemas. In 2017, Jason Momoa was attached to play revolutionary Rico Rodriguez with Brad Peyton directing.
Peyton eventually dropped out, with John Wick creator Derek Kolstad jumping on board as producer and writer. Michael Dowse, director of Stuber, is now also attached to the project, though Momoa's status is unclear. Don't worry, though the main selling point is still here: the grapple hook is reportedly going to be part of the Just Cause movie. If the games are any indication, expect sun-kissed vistas, tons of explosions, and insane stunts.
Mega Man
Release date: TBA
The Blue Bomber doesn't feel like prime material for a cinematic reinvention – yet here we are.
The legendary video game icon has bleeped and blooped his way through decades of rock-hard platformers, taking down arch nemesis Dr. Wily and his legion of Robot Masters across several console generations. Now, it seems, Mega Man is finally making the jump from consoles to a cinematic adventure.
Netflix is bringing the Mega Man movie to life alongside writers and directors Henry Joost and Ariel Schulman (Catfish, Paranormal Activity 3).
Metal Gear Solid
Metal Gear?! That's right: Konami and Hideo Kojima's legendary stealth franchises is sneakily making its way to cinemas.
Directed by Jordan Vogt-Roberts (of Kong: Skull Island fame), Metal Gear Solid will see Oscar Isaac slip into the Sneaking Suit of Solid Snake.
Speaking to EW (opens in new tab), Vogt-Roberts outlined his plan to "create a new type of action on screen that also is based in the quietness of the stealth" but that we shouldn't expect a "one-to-one" translation of the video game experience. So hour-long CODEC calls about nuclear disarmament are probably off the table.
Minecraft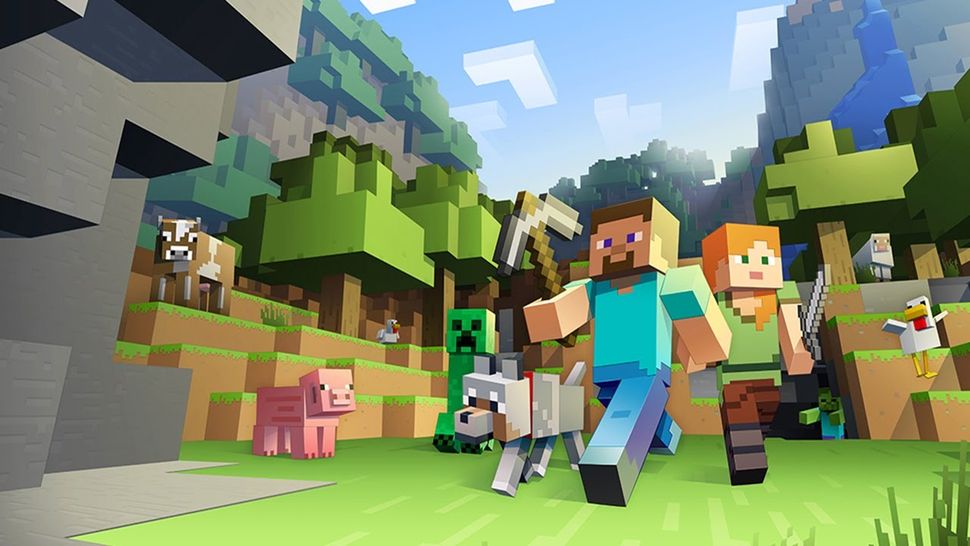 Minecraft is the Tetris of our age: instantly recognizable, a true mainstream hit – and appeals to all ages. Perfect for a film then? That's what Warner Bros. will be hoping for anyway.
Originally set for March 4, 2022, the Minecraft movie was originally conceived as "the story of a teenage girl and her unlikely group of adventurers" who have to save the block-filled Overworld from the Ender Dragon. That may have changed in recent months with Aquaman star Jason Momoa seemingly attached to the film. Jared Hess (Napoleon Dynamite) is set to direct.
Mortal Kombat 2
Release date: TBA
Get over here! Fresh off the surprise success of Mortal Kombat on HBO Max in 2021 comes news of a sequel. As per Deadline (opens in new tab), Moon Knight's Jeremy Slater is penning the script and Simon McQuoid is returning as director – though none of the original movie's actors are officially confirmed to return as of yet.
The sequel, though, should answer fans' calls for a tournament – and also deal with the returning threat of Outworld. At the very least, it should be better than 1997's poorly-received Mortal Kombat: Annihilation.
Pac-Man
Release date: TBA
Arcade machines couldn't contain the pellet-popping video game icon forever. Pac-Man is wakka-wakka'ing his way into cinemas in a live-action adventure according to The Hollywood Reporter (opens in new tab). Let's hope Inky, Blinky, Pinky, and Clyde join him up on the big screen.
Portal
Release date: TBA
You'd be forgiven for forgetting that the Portal movie was even a thing. Quietly announced way back in 2013, the adaptation of Valve's hilarious portal-based puzzler is finally moving again.
"We actually do have a script that's being written for the Portal movie now at [Warner Bros.]. We're really excited about the take and the pitch, so it feels like that thing's finally on the rails," producer J.J. Abrams told IGN (opens in new tab). For now, we sit and wait – and hope the script (and the cake) isn't a lie. You monsters.
Saints Row
Release date: TBA
The recent Saints Row remake may have received a middling reception, but Saints Row – as far as we know – is still being adapted into a movie. The one-time GTA rival found its funny bone in later years, but the movie's writer Greg Russo has announced his intentions to take inspiration from the likes of The Warriors and Escape From New York for the script. F. Gary Gray (The Fate of the Furious) is set to direct.
Sifu
Release date: TBA
One of the most recent projects on this list to spring into life, Sifu is all set to be adapted to live-action by John Wick creator Derek Kolstad.
Deadline (opens in new tab)reports that the adaptation of Sloclap's hard-as-nails beat 'em up was the subject of a "competitive pursuit" from several production companies before Kolstad's Story Kitchen won out. It even has a killer elevator pitch: John Wick meets Old.
Sonic the Hedgehog 3
Release date: December 20, 2024
One of the very few upcoming video game movies with a confirmed release date, Sonic 3 might be the blueprint (emphasis on blue) for all future titles making the leap from consoles to cinema.
Not only did Sonic the Hedgehog 2 gross over $400m, the original movie took fan complaints about the Blue Blur's design on board and tweaked it to great success. Sonic 3, then, should be a perfect mix of critical and commercial acclaim – and it's likely that Shadow the Hedgehog will appear given his presence in the Sonic 2 post-credits scene. Jeff Fowler is once again back to direct, with Sonic (Ben Schwartz) being joined by Knuckles (Idris Elba) and Tails (Colleen O'Shaughnessey).
Space Channel 5
Release date: TBA
Few could have predicted Space Channel 5 would have been plucked from (relative) obscurity to make its way to the big screen. Still, the SEGA Dreamcast cult classic is coming to cinemas. According to THR (opens in new tab), it has a deliciously madcap premise that follows the plot of the original 1999 title.
Space Channel 5 "tells the story of a hapless fast-food worker who is recruited by a freedom reporter from the future to save the world from aliens using the one thing that unites all people on the planet: our love of silly viral dances." Cosmic.
Streets of Rage
Derek Kolstad is set to have a busy few years. The John Wick creator is also involved in this adaptation of classic co-op side scrolling beat 'em up Streets of Rage.
"When [dj2 Entertainment's Dmitri M. Johnson] first mentioned the idea of cracking a Streets of Rage movie, I was so immediately freaking in," Kolstad said in a statement (via Deadline (opens in new tab)). "And to play with Sega? The 10-year-old me is still grinning."
The Division
Release date: TBA
Jake Gyllenhaal and Jessica Chastain are set to star in The Division on Netflix, though there's been a worrying amount of radio silence in recent months.
Director of Netflix smash hit Red Notice Rawson Marshall Thurber is helming the adaptation of Ubisoft's squad shooter.
"I'm so thrilled about it," Thurber told us in late 2021. "We're in the middle of the latest rewrite and I think we're going to start shooting [next year]. It's my next movie, Jake and Jessica are fired up and ready to go. With any luck, we'll film in 2022 and I'm incredibly excited."
2022 has been and gone without a peep. Here's hoping we hear more about the exciting project in the coming months.
The Super Mario Bros. Movie
Release date: April 7, 2023
The Super Mario movie has already generated a great deal of chatter over social media: from Mario's butt (or lack thereof) to Chris Pratt voicing the portly plumber, fans can't stop talking about the joint Nintendo-Illumination production. Now, the first trailer is a-here, and gives us a quick glimpse of Jack Black's fearsome Bowser and what Pratt's Mario sounds like.
Prior to the trailer, we already knew all about the all-star cast populating the Mushroom Kingdom. Anya Taylor-Joy is playing Princess Peach; Charlie Day is Mario's brother Luigi, Jack Black is voicing Bowser; Keegan Michael-Key is Toad, and Seth Rogen is Donkey Kong. The Walking Dead's Khary Payton also voices the Penguin King. OG Mario voice actor Charles Martinet is even set to show up in the animated adventure in an undisclosed role. Wahoo!
Tomb Raider
Release date: N/A
2018's Tomb Raider saw Alicia Vikander pick up the adventuring bug – and eventually Lara Croft's iconic twin pistols – as part of what was envisioned as a new movie franchise. A sequel was planned, first with The Meg's Ben Wheatley as director, then Lovecraft Country's Misha Green. The follow-up eventually fell through after a "bidding war" between studios erupted over the Tomb Raider movie rights.
Lara Croft's cinema future may be cloudy right now – but there's every chance she'll shine once more on the big screen very soon.
Yakuza
Release date: TBA
Real Kiryu-chan fans will know all about the 2007 live-action Yakuza movie. This is a different beast entirely.
According to a Variety (opens in new tab) report in 2020, 1212 Entertainment and Wild Sheep Content will produce – though no casting or director news has been announced since then.
"Yakuza offers us a new playground in which to set compelling stories with complex characters in a unique environment that audiences have rarely seen before. The saga of Kazuma Kiryu has a built-in cinematic appeal – a mix of kinetic action with bursts of comedy, multiple converging storylines, and a gripping journey towards redemption," 1212 Entertainment said at the time.