Video games have never been more cinematic, so it's no surprise that big movie studios are taking notice and scrambling to buy the rights to even the most unlikely movie adaptations. Rampage starring The Rock, anyone?
It can be hard to keep up with the movies that are shooting, the ones that are rumored, and the poor titles stuck in development hell. We're here with a handy list of every upcoming video game movie, including what's in development, which big names are signing on for projects, and which adaptations have gone ominously quiet.
Call of Duty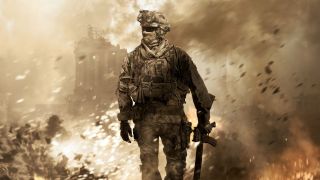 Release date: 2018/2019
Activision has made no secret of its desire to squeeze every last penny out of its blockbuster titles, and Call of Duty is no exception. It's very early days in development, but the early signs are promising. Stefano Sollima has signed on as director, and if that name is familiar its because he's just finished Sicario: Day of the Soldado. Kieran Fitzgerald is on board as the writer, he's also currently at work on Sherlock Holmes 3, and in the past has penned Oliver Stone's Snowden and a few episodes of gripping Netflix documentary series Wormwood. We don't know much more than that, but with those two at the helm expect a story packed with tension.
Minecraft: The Movie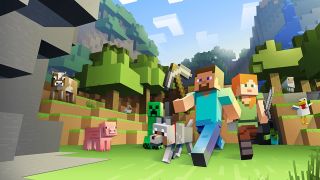 Release date: May 24, 2019
The challenge of making the block-based hit a blockbuster falls to It's Always Sunny in Philadelphia's Rob McElhenney, with backing from Wonder Woman story writer Jason Fuchs. The game's original creator Markus "Notch" Persson is also on the creative team, and Warner Bros. will be in charge of making sure it all happens. The success of the Lego movies suggests Minecraft could be a huge hit with the right story (it's no accident that The Lego Movie producer Roy Lee is on board) and with rumors of Steve Carell signed up as the star, this might actually work.
Uncharted
Release date: TBA
Rumors and drama have surrounded the Uncharted movie since around 2010, when Mark Wahlberg confirmed he was playing Nathan Drake and that Robert De Niro and Joe Pesci would be his co-stars. Directed by American Hustle's David O Russell, fans we're confused about the rumored plot lines, and things soon fell quiet.
Now, thankfully, it looks as though the project is back, with Stranger Things and Date Night director Shawn Levy in charge, Smokin' Aces and Death Wish reboot writer Joe Carnahan holding the pen and Spider-Man himself, Tom Holland, starring. Holland will play a young Drake, and has his eye on his Avengers Infinity War buddy Chris Pratt as Sully. "I think he would be a great Sully, I think it could be cool," he said in an interview. "Because if it was an older movie, I would say that Chris should play Nathan, but I think he would be a cool Sully, and I love working with Chris, so if I could work with Chris some more that would be great."
Breaking Bad's Bryan Cranston is also rumored to be on the cast. Now he would make a great Sully.
Sly Cooper
Release date: TBA
A sort of origin story for the sticky-fingered trash panda, the Sly Cooper movie was due for release in April 2016, but is currently in turnaround. That's movie industry speak for a process where a studio declares a project a loss, so the rights can be sold to another studio. If the animated movie ever does make it to any sort of screen, Ian James Corlett will voice the thieving raccoon - his vocal chords have appeared in everything from Thimbleweed Park to Sausage Party - with Ratchet & Clank's Kevin Munroe as director. In June last year the CEO of production company Blockade Entertainment tweeted that the movie wasn't gone, but the team was focused on a TV show instead.
The Last of Us
Release date: TBA
Brace yourselves, because the most recent news on a The Last of Us adaptation isn't good. The game's writer, Neil Druckmann, worked on the script for the movie version a couple of years ago, but recently said on stage the DICE Summit 2018 that "having some separation from it, I look back and I'm like, 'I don't want that movie to be made."
Lucky for him, the project seems to have run out of gas. It was announced in 2014, with Spider-Man and Evil Dead veteran Sam Raimi producing and Resident Evil studio Screen Gems on board. By 2016 Raimi revealed in an interview that things had stalled because Druckmann and Sony couldn't agree on a direction for the movie. " I'm attached to it. I'm not too sure what that means," he told IGN. "Right now it's just sitting there. They don't want to move forward, and it's not my place to say why, and Neil, I think, is in a slight disagreement with them about how things should go so there's a standstill. And I don't have the power to move it."
At least there's The Last of Us 2 to look forward to.
Watch Dogs
Release date: TBA
Announced in 2013, the last we heard about the hacker movie adaptation was in 2016, when Ubisoft said it was working with Sony to make it happen. Since then, Watch Dogs 2 has been released to a solid critical reception but soft launch sales, the Assassin's Creed movie failed to slay its intended audience, and all has gone quiet.
Excitingly, or not, on IMDb it's also listed as the "Untitled Mark Wahlberg/Hacker Project" so let your mind run wild with that for a while.
Monster Hunter
Release date: TBA
If Monster Hunter World lit a fire in your belly for wildlife murder, then you'll be pleased to know a movie is currently in the early stages. You might not be so pleased to hear that Resident Evil: The Final Chapter writer-director Paul W.S Anderson is leading the charge. According to a 2016 interview with Deadline, he scored the rights from Capcom, and has big plans. "We've found a way of connecting the Dune-like sand covered world of Monster Hunter with our world," says his producing partner Jeremy Bolt. "So we're bringing this massive Japanese game into the world of America." Apparently Anderson's vision includes a "normal American" getting pulled into a parallel world and already expands to two movies.
"It's definitely intended to be a franchise because the movie starts in our world and then it goes to the Monster Hunter world and then the final act comes back to our world," adds Anderson. "It's basically this epic battle in and around LAX."