The PS4 has another fantastic year ahead. Over two years into a new generation, it's no surprise that a lot of the new games for 2023 are landing on PS5, but looking at this list of the upcoming PS4 games shows that there's still a little life left in Sony's popular platform.
These upcoming PS4 games include massive new action-RPGs and adventures which should keep you busy – at least until you're able to find a PS5 restock. If you're curious about what's coming out on the new console, crosscheck this list with our roundup of upcoming PS5 games.
Otherwise, keep reading to find all the new PS4 games set to launch in 2023.
2023
Atomic Heart
Developer: Mundfish
Release date: February 21
Atomic Heart has been a fascination for years now. This upcoming first-person shooter has dazzled the internet through a series of bizarre trailers, each working to showcase a strange science-fiction world and dynamic combat which appears to blend the likes of Fallout and BioShock. On February 21 we'll finally see if Atomic Heart can live up to the hype, with its heady mix of fast-paced gunplay, otherworldly powers, and a visual style that is impossible to ignore in this soviet-set adventure.
Octopath Traveler 2
Developer: Square Enix
Release date: February 24
Square Enix delivered a love letter to strategy JRPGs of the '90s with 2018's Octopath Traveller, and now the studio is inviting more players to the party. The original game was a Switch exclusive, but this sequel is set to launch on PS4 on February 24 – giving PlayStation owners the opportunity to enjoy a sprawling fantasy adventure. Starring eight protagonists with separate but converging storylines, Octopath Traveller 2 looks to be an HD-2D RPG that'll keep you busy all throughout winter 2023.
Wo Long: Fallen Dynasty
Developer: Team Ninja
Release date: March 3
Wo Long: Fallen Dynasty is the latest action-RPG from developer Team Ninja – the studio responsible for the utterly brutal Nioh and Ninja Gaiden games. This soulslike is set in a dark fantasy rendition of China's Three Kingdoms period, and is set to feature demanding combat and boss battles so challenging that they may just break your will. We were left impressed after our Wo Long: Fallen Dynasty hands-on preview, and we're keen to see whether Team Ninja has another success on its hands come March 3.
Resident Evil 4 Remake
Developer: Capcom
Release date: March 24
Resident Evil 4 is one of the best and most iconic games of all-time. Capcom is working to introduce its survival horror classic to a new generation of players on March 24, when Resident Evil 4 Remake lands on PS4. This adventure sees Leon S. Kennedy drop into hostile territory to try and rescue the president's daughter, and is set to feature stunning visuals, a revised story, and an overhauled combat system. Given the success of the Resident Evil 2 Remake, this new version of RE4 is among our most anticipated games of 2023.
System Shock Remake
Developer: Nightdive Studio
Release date: March TBC
System Shock is one of the best immersive sims, a game which helped to expand the boundaries of the first-person shooter when it first launched in 1994. This March, Nightdive Studio is going to introduce the classic to a whole new generation of players with System Shock launching on console for the very first time. While the authentically blocky visual design won't be for everybody, the combat and story of System Shock should not be ignored – the fight against a maniacal AI named SHODAN is something you'll never forget.
Hogwarts Legacy
Developer: Avalanche Software
Release date: April 4
Hogwarts Legacy is undoubtedly one of the most anticipated games of 2023. Following a series of delays, the action-RPG is scheduled to launch on April 4. You'll be able to create a custom character and enroll them in the famed school for Witchcraft and Wizardry, taking classes and mastering spells before going up against dark forces that threaten the world. Whether you're a fan of the books or films, Hogwarts Legacy is shaping up to be the Harry Potter game we've always wanted to play.
Dead Island 2
Developer: Dambuster Studios
Release date: April 28
After years trapped in development hell, Dambuster Studios has finally gotten this co-op shooter ready for release. Dead Island 2 will launch on April 28 for PS4, taking players to sunny Los Angeles for hours of zombie slashing fun. With a massive array of melee and ranged weapons – all of which can be modified to help you fight the hordes of walking dead coming your way – Dead Island 2 is underpinned with an impressive gore system, making this one of the bloodiest games of 2023.
Street Fighter 6
Developer: Capcom
Release date: June 2
Street Fighter 6 has been a long time coming. Its predecessor launched back in 2016 and quickly established itself as one of the best fighting games of the generation. Developer Capcom will be hoping to do the same again with this ambitious sequel, which is set to arrive on June 2 with an 18-character roster, overhauled online modes, and a World Tour campaign that'll not only let you create your own custom fighter but present a fresh opportunity to master the advanced combat mechanics being introduced.
Diablo 4
Developer: Blizzard
Release date: June 6
Almost a decade on from the release of Diablo 3, Blizzard is finally set to deliver a sequel. This legendary action-RPG series will return on June 6, and it's easy to understand why it is generating so much buzz. Diablo 4 is heading open world, and it's tapping back into the dark fantasy story and visual aesthetic that helped define the first two games. Blizzard says that release is just the beginning, with years of support and expansion planned for this monster co-op experience.
Minecraft Legends
Developer: Blackbird Interactive
Release date: Spring 2023
Minecraft Legends is a different type of Minecraft experience. Series creator Mojang is collaborating with Blackbird Interactive to create a game that will blend real-time strategy sensibilities with open-world exploration. Minecraft Legends will see players working to connect the overworld together, summoning large armies of unlikely allies to fight back an invading Piglin army. Following the massive success of Minecraft Dungeons, we're certainly eager to see how the franchise's expansion continues when Legends launches this spring.
Hollow Knight Silksong
Developer: Team Cherry
Release date: Spring 2023
Hollow Knight: Silksong remains one of the most highly anticipated games out there. This long-awaited sequel to one of the best metroidvania games of all-time is set to launch this spring on PS4, with developer Team Cherry whisking players to the mysterious world of Pharloom. With a new protagonist, new enemies, new abilities, and a stunning new space to explore, Hollow Knight: Silksong will undoubtedly be one of the most talked about games of 2023.
Armored Core 6: Fires of Rubicon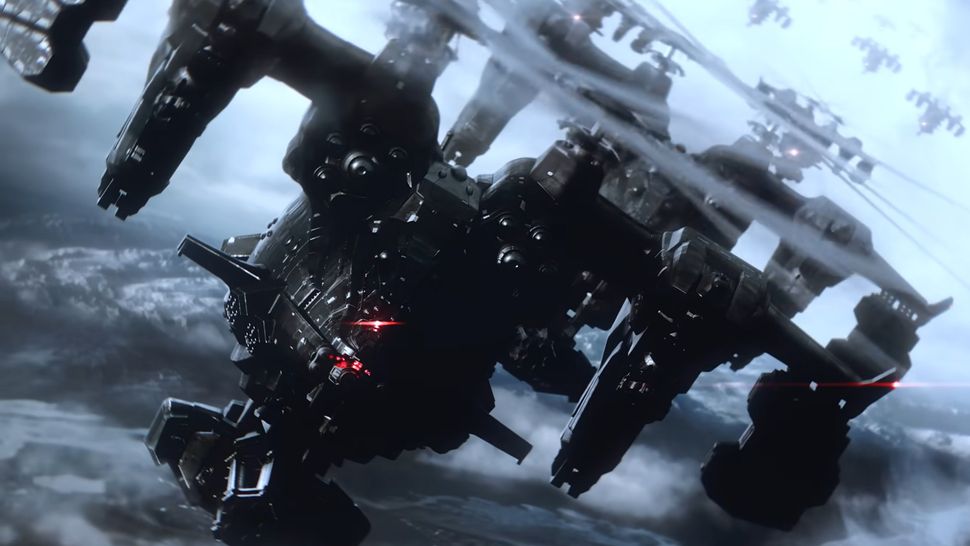 Developer: FromSoftware
Release date: TBC 2023
FromSoftware may now be known for its action-RPGs – Elden Ring, Dark Souls, Bloodborne, and Sekiro: Shadows Die Twice – but the studio is returning to one of its most iconic creations this year. Armored Core 6: Fires of Rubicon has been a long time coming, and FromSoftware is promising to go suitably big to celebrate. A ruined world to fight through, massive mechs to control, and challenging boss battles to bash your head against – Armored Core 6 is shaping up to be a worthy sequel.
Assassin's Creed Mirage
Developer: Ubisoft
Release date: TBC 2023
Assassin's Creed has incrementally moved away from the values that once underpinned the series – stealth, parkour, and assassinations – as Ubisoft invested in increasingly large open worlds and refined its action-RPG focus. Well, in 2023 we are getting a love letter to the original adventures in Assassin's Creed Mirage. This smaller scale experience has quickly become one of our most anticipated upcoming Assassin's Creed games, one which will take us to ninth-century Baghdad and return to the social stealth foundations that helped propel the franchise to greatness.
Lies of P
Developer: Neowiz Games
Release date: TBC 2023
Lies of P could be a breakout action-RPG for 2023. This new soulslike from developer Neowiz has a bit of a strange premise, so stick with us here: You play as Pinocchio, who is fighting to both find his creator, Mr. Geppetto, and to become human – with a unique lying mechanic which can have grave implications on the world state and story. If you're a fan of Bloodborne or Dark Souls and you're looking for something new to play, be sure to keep a close eye on Lies of P in 2023.
The Texas Chainsaw Massacre
Developer: Gun Interactive
Release date: TBC 2023
There's been no shortage of asymmetrical multiplayer games in recent years, and The Texas Chainsaw Massacre is the latest famed horror license to get in on the action. Four victims will attempt to escape from members of the family, such as Leatherface, the Cook, and the Hitchhiker. Naturally, with its creepy rural setting and roster of horrifying villains, The Texas Chainsaw Massacre seems like a natural fit for a multiplayer horror game in 2023.
The Wolf Among Us 2
Developer: Telltale Games
Release date: TBC 2023
Telltale is back, and it's getting ready to deliver a sequel we never thought we would receive. It's been almost a decade since we followed the adventures of Bigby Wolf, and The Wolf Among Us 2 will finally continue that adventure. Set six months after the original game, this new adventure will follow Bigby as he dives into the dangerous world of Fabletown and attempts to get his emotions in check through anger management therapy. Expect a lot of big decisions that won't soon be forgotten when The Wolf Among Us 2 launches in 2023.
Disney Dreamlight Valley
Developer: Gameloft
Release date: TBC 2023
Disney Dreamlight Valley from developer Gameloft is a new life sim adventure that has a similar feel to Stardew Valley and Animal Crossing. After waking up in a Valley that has been affected by a mystery force known as The Forgetting, you set out to restore it back to how it once was with the help of Dreamlight magic. Packed full of customization, you'll get befriend and help out a cast of beloved Disney and Pixar characters from Mickey Mouse to Goofy and Moana. As a free-to-play experience that's set to launch in full in 2023, you can also try out the early access launch by purchasing the Founders Pack – read our Disney Dreamlight Valley review here.
Moving Out 2
Developer: Team 17
Release date: TBC 2023
Moving Out 2 is the sequel to the couch co-op game Moving Out that first released back in 2020. Taking us back to packmore with more quirky characters to choose from, we'll be tasked with moving objects and furniture in all sorts of locations. Happily, Moving Out 2 also supports online multiplayer as well as local, with cross-platform support so you can get stuck in with friends no matter where they are
Little Devil Inside
Developer: Neostream Interactive
Release date: TBC 2023
Not quite a survival game, but Little Devil Inside will have you fighting for your lite as you embark on missions and journies that question the choices you make. Giant monsters and glowing swords will feature heavily, along with an old man on a toilet, in this mysterious world that spans multiple biomes. Your task is to build a comprehensive encyclopedia of all phenomenal existence within the world, a bit like a Pokedex but slightly more aggressive creatures.
Open Roads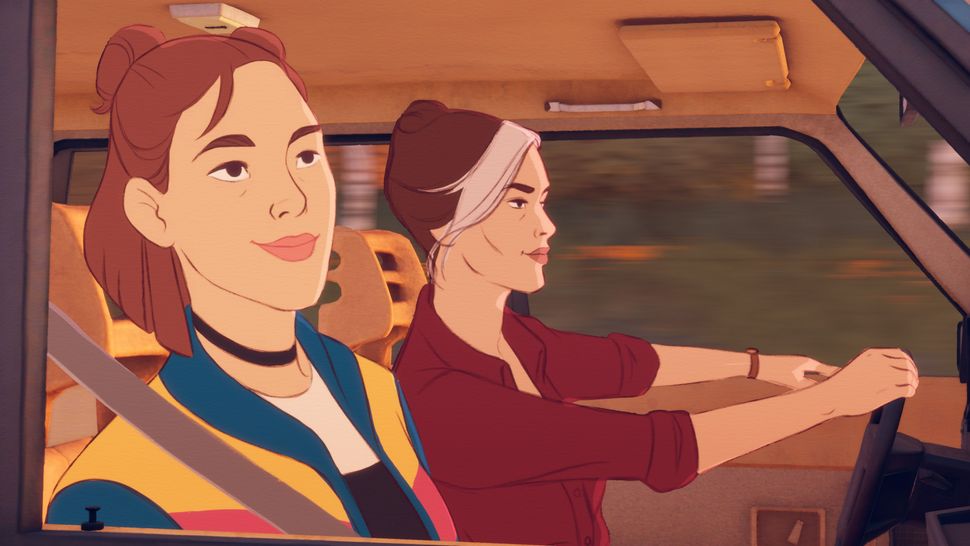 Developer: Fullbright
Release date: TBC 2023
Open Roads is coming to you from Gone Home and Tacoma developer Fullbright, and tells the tale of Tess Devine and her mother Opal. The pair are heading out on a road trip after discovering letters and notes tucked away in the attic of their home that will lead them to learn more about their family history.
TBC
Prince of Persia: Sands of Time Remake
Developer: Ubisoft
Release date: TBC
The Prince of Persia: Sands of Time Remake will bring the 2003 adventure back for a new generation, with a host of enhancements and new features for modern consoles. Players will be able to fight against new enemy character models, see entirely new cinematic sequences, and experience the action with enhanced animations. Camera and combat controls have also been rebuilt and modernized to suit current consoles.
Lord of the Rings: Gollum
Developer: Daedalic Entertainment
Release date: TBC
The tricksy little creature that is Gollum is getting his own game. Literally called The Lord of the Rings: Gollum, Daedalic Entertainment is creating a stealth game where Gollum starts out as a prisoner at Barad-dûr, a fortress in Mordor, and must make his escape. From there he goes on an adventure across Middle-Earth, with gameplay that plays on his dual-personality, and a world design inspired by Tolkien's own drawings.
Vampire: The Masquerade - Bloodlines 2
Developer: TBC
Release date: TBC
Vampire: The Masquerade - Bloodlines 2 sees you play as a vampire who was sired as an act of vampire terrorism during the 'Mass Embrace.' Thrown into the seedy underbelly of Seattle where creatures roam the rainy city, you'll get caught up the politics of the different vampire factions as you try to grapple with your new abilities and a new way of life. Just like the first game, there will be a whole host of different vampire clans with different abilities and social standings. Heavy on RPG elements like player choice, a strong narrative, and dialogue options, the sequel looks set to build on the lore and elements of the first, and bring it to another generation with its own new features.
Beyond Good & Evil 2
Developer: Ubisoft
Release date: TBC
This is the long-awaited sequel to the 2003 game, set in an alien world where animals are fully evolved alongside humans and we've waited over 15 years for it! Ubisoft first revealed the game at E3 2017, and showed loads more at E3 2018. The trailers showed a hugely different visual style to the original game (to be expected), and a different cast of hero characters and themes. Since then, we haven't heard or seen all that much about it. We do know that Ubisoft is still working on the game, though, with recent job listings surfacing for the project.