6 Ace TV Shows That Need To Be Movies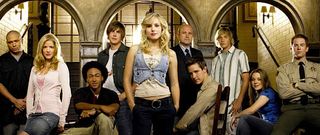 Veronica Mars
Status: Series creator Rob Thomas is pitching the film version of the show this week, and it has Joel Silver backing it.

Why We Want It: Star Kristen Bell and the rest of the cast are great, the writing is spunky and Joss Whedon-like and the show was cruelly cut down in its prime.

Pitch Glitch: Twin Peaks-style, the show could occasionally get bogged down in its own mystery, which wouldn't play well with a feature-film format.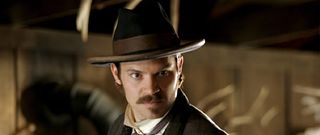 Deadwood
Status: Snowball's chance in hell, roughly.

Why We Want It: It has Ian McShane swearing like Gordon Ramsay with Tourette's Syndrome, alongside Timothy Olyphant showing his truly badass side. And we'd love to see the story given a proper, blood-soaked conclusion - history books are sooo boring.

Pitch Glitch: With so much plot built up and strands to tie up, a Deadwood movie might prove too flailing and unwieldy.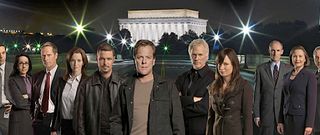 Twenty Four
Status: Kiefer Sutherland's contract is up for renewal, and he might want to call it a day. Plus, they've been planning a movie for a while.

Why We Want It: Jack Bauer chasing down terrorists and growling "damnit!" with a movie budget? Sold.

What To Watch Out For: The ticking clock format might not translate well to a movie. And the plots aren't as fresh as they were.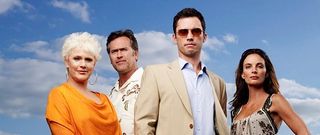 Burn Notice
Status: Nothing yet - it's still only in its second season.

Why We Want It: Great work by Changeling's Jeffrey Davidson and a winning turn from Bruce Campbell make the show soar. And who doesn't want Bruce back in a proper starring movie role?

Pitch Glitch: Strike while the iron's hot! Don't let this wonderful, nostalgic throwback to shows like MacGyver go off the air and try to stumble back like The X-Files.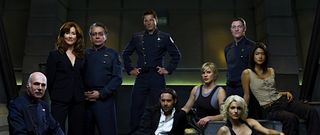 Battlestar Galactica
Status: Unlikely

Why We Want It: Well, umm, it's amazing - head and shoulders beyond most of what's on the big screen right now and, because of the nerdy overtones, still a well-kept secret.

Pitch Glitch : Developer Ron Moore says he's pretty happy with the way the story wraps up in the fourth and final season. But who knows?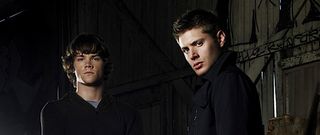 Supernatural
Status: Unknown

Why We Want It: It's a nifty, weekly, mini-horror movie anchored by solid work from stars Jared Padalecki and Jensen Ackles. And - executives take note - the leads are in two big movies (My Bloody Valentine 3D and Friday The 13th), so it's not like moviegoers are unfamiliar with 'em.

Pitch Glitch: Might end up like The X-Files: I Want To Believe. And nobody wants that. Nobody.