2017 is an absurdly exciting time to own a PS4. We weren't exactly starved of games to begin with - check out our best PS4 games for proof of that - but the pre-Christmas selection is an incredible array of the best that gaming has to offer. The longer-term list of upcoming PS4 games is only getting better, with exclusives like The Last of Us 2, God of War and Spider-Man all on the way next year. Plus, don't forget the big third-party titles like Star Wars: Battlefront 2 coming very soon. Without further ado, here's a list of the biggest, most exciting games coming to PlayStation 4 this year… and beyond.
Read more:
Ni No Kuni 2: Revenant Kingdom
Release date: January 19, 2018
Genre: JRPG
What is it? The follow up to the beautiful Ghibli-style RPG from Level-5, complete with new slicker combat system.
Why it's so interesting: Level-5's original beautiful RPG was ultra easy on the eyes but not so much on the thumbs as it required a serious amount of grinding through its turn based combat encounters. Switching things out for a much faster skirmish system, Ni no Kuni 2 makes it a little easier to enjoy the sweeping story, huge open world, and adorable creature creations. Of course the critters you use during battle are called 'Higgledies.' D'awwwwww.
Read more: Ni no Kuni 2: Revenant Kingdom adds tactical skirmish combat to its cocktail of cute
Monster Hunter: World
Release date: January 26, 2018 Genre: Co-op action RPG
What is it? Hunting down dinosaurs and dragons with friends.
Why it's so interesting: See above. What's not to like? Monster Hunter has gone very big and very glossy for Capcom's latest foray into the series. Kill overly large game. Get even better weapons. Rinse and repeat. That's all we need to be honest. With beautiful environments to track through with friends or alone, Monster Hunter World has us well and truly excited for the thrill of the hunt.
Read more: Monster Hunter World is big, very alive and... OMG my Palico has a rubber ring
Moss
Release date: February 20 Genre: VR Action Adventure
What is it? An adventure with a mouse. We're sure there's a twist in the tail.
Why it's so interesting: Kicking off Sony's VR offerings for 2018, Moss looks like a beautiful reason to blow the dust off your glowy headset. Both you and Quill - yes, that's the mouse - need to work together to traverse a quest across a storybook world of magic. You'll become intrinsically linked to Quill, meaning that you won't just be telling her where to jump but interacting with the world around her too. It looks like a gorgeous VR adventure and given that there's even a bit where she clambers onto your hand and you feel her heartbeat through your controller means there's a serious charm offensive here too. How can you resist a mouse?
Read more: Meet the adorable video game mouse who uses sign language to give players hints
Metal Gear Survive
Release date: February 20, 2018 Genre: Action adventure/survival
What is it? Absolutely nothing to do with Hideo Kojima, this survival game lets you battle zombies in a twisted alternate dimension.
Why it's so interesting: Because it's what Konami did with Metal Gear next and looks more than a little surreal. Taking place after the end of Metal Gear Solid: Ground Zeroes Survive pits you against zombies because of course a group of soldiers has been swallowed by a wormhole. Slews of crystallised undead await as you build a base and attempt to stay alive in the campaign with up to three other friends. This isn't just a case of gunning down the undead though, you'll need to get smart, hunting down supplies in the field and protecting your home base with carefully placed traps and weaponry.
Read more: Metal Gear Survive is an enjoyable survival game... it just isn't Metal Gear
A Way Out
Release date: March 23, 2018 Genre: Co-op adventure
What is it? A co-op prison escape from the developers of the brilliant Brothers: A Tale of Two Sons.
Why it's so interesting: We're very selfish with our screens in 2018. Want to play with a friend? They can find their own 55" 4K OLED panel, thank you very much. Think back to days that weren't all about you hogging a massive 16:9 space, and split screens were everywhere. Harkening back to those oddly narrow FOVs, A Way Out depends on couch co-op as you work with a friend and attempt a prison escape. This is an anti-single player game. The story can only move forward when both players are actively playing, whether on the actual couch or checking in online and that makes it a ridiculously intriguing prospect this year. EA has signed a very interesting one here.
Read more: "We have Naughty Dog's coffee budget": A Way Out's Josef Fares on Brothers, co-op, and taking risks in an industry that likes to play it safe
Far Cry 5
Release date: March 27, 2018
Genre: Shooter / Adventure
What is it? The latest in Ubisoft's open-world Far Cry series, set in modern-day Montana.
Why it's so interesting: Far Cry has always gone to exotic locations, but Far Cry 5 is set in the heart of the USA. It takes place in modern times too, which isn't all that unusual, but that does mean you'll be fighting against some politically sensitive groups. Home-grown terrorists? Isolationists? Gangs gone rogue? The setting and time period are likely to land this game in the midst of real-world political tensions, which could make it one of the most talked-about games of the year. Throw in, errr, testicle festivals and there's a serious amount of weird in here too...
Read more: Sex bulls, party pigs, and testicle festivals - Far Cry 5's gone kind of mad and it's brillant
God of War
Release date: Early 2018
Genre: Action-adventure
What is it? Thor-get about Kratos? He's back and this time he seems to have ended up in Norse mythology…
Why it's so interesting: This surprising new context for the ol' angry slaphead. After Kratos killed all of the gods in Olympus, he seems to have been looking forward to retirement. He's grown out his beard, got significantly less angry, moved to a new country, and started up a new family, with his son Atreus on hand with a bow and arrow and the ability to translate runes as the pair journey together. Kratos' fighting style has also changed, with his Chaos Blades replaced by a mystical battle axe called Leviathan that can be summoned a bit like Thor's hammer. It's time to get comfy in your gaming chair for this one too as game director Cory Barlog has confirmed that the game will be 25 to 35 hours long. That's only twice the size of the previous games so expect a serious quest for Kratos and Atreus. Oh, and you can't jump...
Read more: Everything you need to know about God of War
Red Dead Redemption 2
Release date: Q2 2018
Genre: Adventure
What is it? A sequel to Rockstar's open-world adventure set in the Wild West. Well, we say sequel... it might be a prequel. And yes, it's technically the third game in the series too.
Why it's so interesting: Given that it's Rockstar creating a follow-up to one of its most beloved, high-quality games, that makes Red Dead Redemption 2 a big, big deal. We already know it'll have a big online mode, similar to GTA Online, and that it's still set in the West (albeit one that looks a little more wild than the original, hinting at a prequel), but the rest is guess-work based on the early trailer. The presence of several characters in the promotional materials suggest you'll be part of a posse or multi-character narrative. Either would be great, thanks Rockstar.
Read more: The new Red Dead Redemption 2 screens might have a few clues - here's what people have found so far
Pathologic 2
Release date: TBA 2018
Genre: Psychological horror survival
What is it? A total remake of the classic, flawed, but transfixing 2005 Russian narrative horror game. Technically messy in its original incarnation, this new version of the game might finally set Pathologic's fantastic ideas and atmosphere free.
Why it's so interesting: Placing you in the centre of a persistent horror story in an isolated, plague-ridden town, Pathologic's core narrative plays out over 12 days regardless of your success or failure. Its main missions are timed, and wipe from the record if not completed by the end of their respective day, as you juggle priorities to build your inventory, solve mysteries, keep characters alive (major NPCs can die, removing later quests and plot threads from the game), and otherwise just get to the bottom of whatever the hell's going on while surviving. Pathologic 2 might well currently sit at the bottom of your list of 'Games I'm excited about because I've heard of them', but in terms of the remake's potential, it really should be right at the inverse end of the interest scale.
Read more: Pathologic isn't scary, it's unsettling. Deeply, deeply unsettling
Vampyr
Release date: TBA 2018
Genre: RPG
What is it? The next game from Life Is Strange developer Dontnod.
Why it's so interesting: Here you play as a chap called Dr Reid, who has been recently turned into a vampire. The city of London is yours, and it's up to you whether you suck the life out of the populace or help them overcome natural disasters like Spanish Flu. Given that it's by the Life Is Strange team, don't expect moral decisions to be black and white, but do expect a strong story with some great characters.
Read more: Stop it Vampyr, you're bloody spoiling us: 4 types of vampire (so far) and 3 ways to rip people apart?!
Detroit: Become Human
Release date: TBA 2018
Genre: Adventure
What is it? The latest game from David Cage, who made Heavy Rain and Beyond: Two Souls.
Why it's so interesting: As with many of Cage's games this one is an interactive story with strong gameplay elements, so expect it to be driven by strong characters as they navigate through a futuristic version of Detroit. Detroit: Become Human one has been in the planning for years, and has involved mo-cap work and script-voicing from three different locations: London, Paris, and LA. Should be a compelling story - as with most of Quantic Dreams' games - but the real key to success will be in whether it's interesting to play.
Read more: Detroit: Become Human - likely to be the PS4 Pro star of Sony's E3. Here's everything we know
Metro Exodus
Release date: TBA 2018
Genre: Action/horror RPG
What is it? A return to the apocalyptically dangerous wasteland of Russia, complete with mutated rodents, scarce resources, and this time a giant train chugging along the tracks.
Why it's so interesting: The return to 4A Game's notoriously brutal world is a welcome one, as this time the landscape is looking remarkably colourful. Well, for a wasteland, that is. There's the return of the trademark low-tech clipboard for a quest menu, but the most interesting bit is that it looks like you're going to be travelling around above ground this time instead of sticking to the sewers. Thanks to the train rumbling down the tracks, you'll get to see more of the country and will probably be sent on supply runs for the locomotive. It looks like a welcome change of pace, and we can't wait to see what Metro is like this time around.
Read more: Metro is back with Metro Exodus, and the wasteland looks more horrifying than ever
Marvel's Spider-Man
Release date: TBA 2018
Genre: Action-adventure
What is it? Insomniac's fresh take on the famous web-slinger.
Why it's so interesting: It's been some time since we've seen a promising Spider-Man game in the works, but the web-slinger's next title is a PS4 exclusive being created by none other than the Ratchet and Clank developer Insomniac. You can web-sling through the city, rip criminals from their getaway cars, and even skillfully manoeuvre through interior spaces with the superhuman agility the webhead is known for. Info on which supervillains we'll be webbing up is still under wraps, but we'll know he'll be taking advantage of PS4 Pro's capabilities.
Read more: Spider-Man PS4 map-size, villains, choice, a Miles Morales tease, and everything you need to know
The Last of Us 2
Release date: TBA
Genre: Horror
What is it? The sequel to the phenomenal The Last of Us which sees you battle fungi-infected zombies in a post-apocalyptic world. It's from Naughty Dog, the creators of Uncharted, so the quality is nigh-on assured.
Why it's so interesting: The first game was an emotional toll to say the least, as you made your way across the land, scavenging scarce resources and counting every bullet you fired into spore-laden fungi zombies. The trailer for The Last of Us 2 at PSX was brief, but it did give us a good look at an older Ellie, with cracked knuckles and a deadly glint in her eye. She's making a comeback and it sounds like she's got a serious chip in her shoulder about something, as she darkly remarks that she's going to "kill every last one of them". Who does she want to kill, and why? You'll just have to wait to find out.
Read more: Joel's dead, Ellie's pregnant - The Last of Us 2 theories fans are all arguing over
Days Gone
Release date: TBA
Genre: Horror/Action-adventure
What is it? With the world seemingly in ruins, you must survive the hordes of Freakers that pour at you from every angle.
Why it's so interesting: Zombie games might be a dime a dozen at this point, but Days Gone, Sony Bend Studio's open-world, post-apocalyptic third-person adventure, treats the not-quite-dead a bit differently. Squeezing into drifter Deacon St. John's boots, you're attempting to live out the end of the world on the dangerous open road. You have to learn how to manage a swarm of infected called Freakers - who aren't actually dead - if you want to survive. These disgusting creatures flood through the environment, forcing you to run for your life, pulling down objects in the environment to slow their charge. While you can shoot a machine gun or toss a grenade into the crowd, your ammo reserves won't last forever, so you'll need to come up with more creative ways to overcome the swarm.
Read more: Days Gone's zombies are part of a ravenous, lethal ecosystem - but they're better behaved than you might think
Anthem
Release date: Fall 2018
Genre: FPS
What is it? Part-Destiny and part-Titanfall 2, Anthem sees you whizz around a planet in an exosuit, shooting anything that comes your way. With your buddies in tow. Aww.
Why it's so interesting: 2017 has already had some outstanding IPs, but there are sure as hell a lot of sequels. Anthem, however, is proof that there's still the demand for something new. It looks beautiful, with lush exotic forests filled with things to shoot at, giving you (a Freelancer) plenty to find when you venture beyond the wall that protects the last vestiges of civilisation. Decked out in your exosuit, otherwise known as a Javelin, you can alter your playstyle and combat type by switching them out every now and again like Warframe. Our hopes are high for Anthem, and we're keeping our fingers crossed.
Read more: Bioware calls Anthem "science fantasy" like Star Wars or Marvel. "Mass Effect is our real hardcore science fiction"
A Way Out
Release date: TBA 2018
Genre: Co-op narrative action
What is it? A break-out-of-jail sim for two players (yes, that's mandatory) with an exclusively splitscreen playstyle.
Why it's so interesting: Looks like split-screen is making a comeback, with you controlling one ruffian while your buddy - either sitting beside you or off in the world of online gaming somwhere - controls the other. The cool bit is that while one of you is in a cutscene the other is free to move around, setting up what will happen when the cutscene ends and generally causing general chaos. Co-operation is, unsurprisingly, incredibly important. One of you could be sneaking around while another distracts a guard, or you might be teaming up to fight a burly bloke and sync your punches. Either way, A Way Out looks like a brave new direction, and we're eager to see how split-screen co-op feels today.
Read more: A Way Out - the new prison break game - is revolutionizing co-op play. But are we truly ready for it?
Skull and Bones
Release date: TBA 2018
Genre: Pirate ship sim
What is it? The naval combat sections of Assassin's Creed Black Flag, minus the stabby hooded free-running.
Why it's so interesting: Because it's the naval combat sections of Assassin's Creed Black Flag, minus the stabby hooded free-running. If your favourite part of Edward Kenway's floating adventures were peppering ships with mortars and watching masts crumble into matchsticks, welcome to Skull and Bones. Ubisoft knows how much you like big boats and has acted accordingly, throwing multiplayer into the mix and letting you take on your friends who all have lootable ships. Take them down in a hail of canon fire and you can steal their gold and unlock bigger targets. This is one worth walking the plank for.
Read more: Skull and Bones' naval multiplayer slugfest is great if you like big boats and you cannot lie
Psychonauts 2
Release date: TBA 2018
Genre: Platformer
What is it? Crowd-funded sequel to one of the most beloved cult games ever, picking up after Razputin makes it to the Psychonauts headquarters.
Why it's so interesting: Tim Schafer has a habit of crafting great adventures and Psychonauts is one of the best games you've (probably) never played. That's something you can rectify immediately as it has been re-released on PS4. We can't wait for the sequel, where you'll presumably be diving into the minds of all sorts of new characters as well as learning new PSI abilities to help you unravel emotional turmoil and uncover any evil plots. Expecting great things.
Read more: Psychonauts 2 gameplay is here, check out everything Raz can do so far
Shadow of the Colossus Remaster
Release date: TBA 2018
Genre: RPG
What is it? The remake of the hit game Shadow of the Colossus, which originally came out in 2005, and then with new graphics in 2011.
Why it's so interesting: With the PS4 having a ton of extra power, Shadow of the Colossus is set to look even better than before. It's a solid fan favourite so creating a new version is sure to please some, especially as this one is being built from the ground up. It'll give new gamers a chance to try it for themselves, and might even update some of the mechanics to fit the more responsive technology we have around nowadays. Just prepare yourself for the emotional rollercoaster the original is famous for.
Read more: Shadow of the Colossus on PS4 is a full remake, Sony says, including modern controls
Final Fantasy 7 Remake
Release date: TBA
Genre: JRPG
What is it? Remember that time in 1997 when you cried a lot because of what happened to Aerith? Get ready for that again, but with better graphics.
Why it's so interesting: After decades of false rumours, developer denials, and harsh trolls, one of the most highly anticipated game remakes has been announced. Sony showed Final Fantasy 7 Remake off at its press conference at back at E3 2015, and only a few details have escaped since. What is known is that it'll be more action based than the original (much to some purists' dismay) and that it'll come out in several instalments, which makes sense when you think about just how huge FF7 is and how many discs it first came out on...
Read more: The Final Fantasy 7 remake might be utterly brilliant, but it won't be the same
Kingdom Hearts 3
Release date: TBA 2018
Genre: JRPG
What is it? A finale to the storyline of Kingdom Hearts 1 and 2, featuring a mix of Disney and Final Fantasy characters. And TOY STORY.
Why it's so interesting: The other Square Enix RPG is finally getting a follow up that doesn't have a ridiculous naming convention. It's something that a niche but ardent group of fans have been waiting for since 2006. What's the reason for their insanity? Well, Kingdom Hearts fanatics have had plenty to play since KH2, mostly on portable consoles, but none of it was the real deal… until now. We finally have our third instalment, and perhaps with it will come some closure but who cares about that when we've got Woody and Buzz from Toy Story getting in on the action. Who knows how it will all tie in but we're excited.
Read more: Kingdom Hearts 3 gets a 2018 release date and OH MY GOD IS THAT TOY STORY?
Death Stranding
Release date: TBA
Genre: Your guess is as good as ours
What is it? Kojima and Norman Reedus team up for another interesting and mysterious collaboration involving babies and beached whales.
Why it's so interesting: Kojima's first game outside of Konami could be anything and we'd still be dying to see it. Still, based on that E3 reveal trailer, Death Stranding could turn out to be a pachinko game for all we know. Kicking off with Norman Reedus appearing to have just woken up on the beach next to a baby and and with a whole lot of dead sea life surrounding him, he looks up into the sky to see several figures seemingly watching him. It's all very mysterious but hopefully Kojima will reveal more in the near future.
Read more: Death Stranding - trailers analyzed, Instagram clues, and everything you need to know
Darksiders 3
Release date: 2018
Genre: Action-adventure
What is it? An open-world adventure game where you play as Fury, an anti-hero who operates in the apocalyptic ruins of earth.
Why it's so interesting: Aside from the fact Darksiders 3 exists? We assumed the Darksiders franchise was dead after THQ went bankrupt, but Nordic Games has revived it for PS4. During the story Fury will be fighting against physical manifestations of the Seven Deadly Sins, and it'll be an open-world adventure game will Zelda-like dungeons. Expect to get special powers and moves to upgrade your Fury, and to be solving puzzles in each of the dungeons you visit. If you played the original games this will feel very familiar.
Read more: Darksiders 3 leak reveals whip-wielding Fury, the return of old friends, and Seven Deadly Sins
Shenmue 3
Release date: TBA
Genre: Adventure
What is it? Part crowd-funded, part Sony financed follow up to the expensive Dreamcast games that basically bankrupted the console.
Why it's so interesting: That Shenmue 3 isn't just vapourware is perhaps the most intriguing thing about it. There's clearly still a lot of love for Ryo and his insatiable hunger for seamen, as the game was crowd-funded hours after being re-revealed at E3 2015. Beyond that - and a few screens of characters and fancy fields - we know nothing about the game.
Read more: Shenmue 3: A couple video clips, a couple million bucks, and everything you need to know
Ghost of Tsushima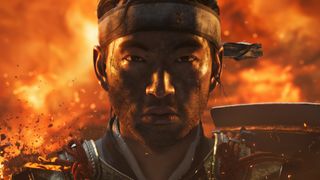 Release date: TBA
Genre: Open-world adventure.
What is it? An open-world samurai game from the developer of Infamous.
Why it's so interesting: So far, it's easier to talk around Ghost of Tsushima than it is to talk about it. The game has only just been announced, and we merely have a (non-gameplay) release trailer and some vague comments from the devs to go on. But we do know that this is being made by the studio behind Infamous and Sly Raccoon, meaning a pedigree in both open-world action and stealth. We know that the game is set in Feudal Japan, and casts you as the last samurai fighting off an invasion by the Mongol Empire. The Mongol Empire is very smart, tactical, and efficient, and you are pretty much on your own, by the looks of it.
How will you fight back? We don't know, frankly, but apparently you're going to have to discover a new way of fighting, The Way of the Ghost. Our guess? A blend of traditional samurai combat and a swathe of stealth options. Red Dead Redemption meets Metal Gear Solid 5 in historical Japan? Yes, it would be nice if this was that. Make it that, please, Sucker Punch.
Spelunky 2
Release date: TBA
Genre: Roguelike platformer
What is it? The surprise sequel to 2013's surprise breakout platform hit, set a generation later and promising a whole bunch of new ways to get obsessed.
Why it's so interesting: Because the 2013 Spelunky (itself based on a 2008 freeware game), with its permadeath, randomly generated levels, raft of loot and secrets, and spiralling, experimental depths, made for a heck of a gratifying, cleverly compulsive, long-term game. Its high stakes and anything-can-happen nature also gave the streaming scene a huge shot in the arm early on, and ensured a mammoth amount of replay value. The sequel will surely only build on all of that while, if the trailer's lines can be accurately read between, possibly taking us to the undersurface of the moon.