PS4 in 2016 and beyond
There are already quite a few great PlayStation 4 games. And while last year was a relatively quiet one for Sony, this year is shaping up to be huge. Uncharted 4, No Man's Sky, Horizon: Zero Dawn - they're all on the way, along with a bunch of games we don't even know about yet. Look, you're going to need more space on your PS4 hardrive. It can be tough to keep track of all the brilliant stuff that's on its way. Luckily, we've done the hard work for you, so sit back and flick through this list of upcoming PS4 games. Or maybe look at our Upcoming Xbox Games feature, if you're that way inclined
Battleborn
Uncharted 4: A Thief's End
Doom
Homefront: The Revolution
Mirror's Edge: Catalyst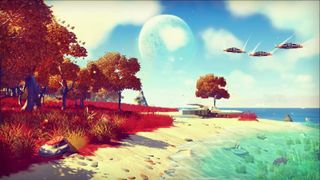 No Man's Sky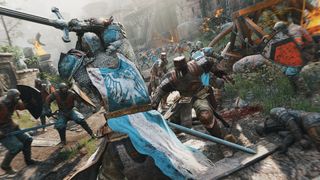 For Honor
Lego Star Wars: The Force Awakens
Release date: June 28, 2016 This was always going to be inevitable, we've seen Lego game versions of all of the Star Wars films so far so it's only natural that The Force Awakens is getting the tiny brick treatment too. It'll follow the escapades of Rey, Finn and BB-8 with a healthy dose of TT Games' brand of humour along the way. We just can't wait to get our hands on that Millenium Falcon sequence in brick form.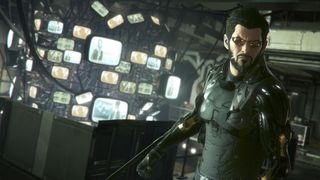 Deus Ex: Mankind Divided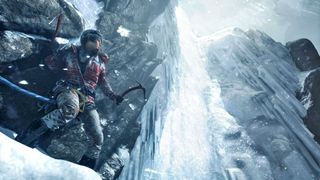 Rise of the Tomb Raider
Release date: 2016 for PS4 Rise of the Tomb Raider isn't going to be Xbox One exclusive for much longer. Lara will be unleashed on the PS4 in late 2016. That may be a long wait, but the PS4 version is bound to have some type of definitive, here's-all-the-DLC edition, right? Either way, we're sure it'll be worth the wait. After her harrowing adventure in the first game, which rebooted the franchise, it seems Lara has caught the tomb raiding bug. Now, she goes out into the great unknown to uncover new archeological discoveries and plunder ancient crypts. Check out our review for more details.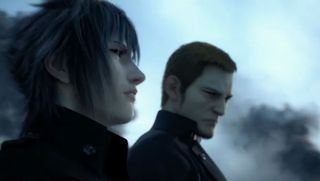 Final Fantasy 15
Release date: September 30, 2016 In 2006, Square Enix announced Final Fantasy Versus 13, a complimentary game to their upcoming Final Fantasy 13. Fans were excited to have multiple Final Fantasy games to sink their teeth into... but then years passed and no-one had so much as a peep of Versus 13. Rumours of delays and cancellations swirled without a single answer, making all of us question the fate of this ambitious title. All of a sudden, at E3 2013, the game resurfaced with impressive gameplay footage and a brand new moniker: Final Fantasy 15. Now the 15th instalment of the core series, FF15 has large shoes to full, but a darker storyline and remarkable realism lead us to believe it will be successful. It's early yet, but our confidence is high.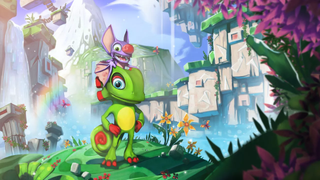 Yooka-Laylee
Release date: October 2016 Platformers have been thin on the ground over the last decade (unless you're a certain red plumber who's name rhymes with 'Barry-o'), but Yooka-Laylee is looking to change that by introducing the world to a anthropomorphic chameleon and bat combo. If you've ever played Banjo-Kazooie you might be doing that eye-squint thing where something looks familiar but you're not sure why right about now, but that's because it is familiar. Playtonic Games, the team who are making it, is home to a lot of ex Rare staff who made Banjo so famous. Yooka-Laylee is a spiritual successor of sorts, but with lizards instead of bears.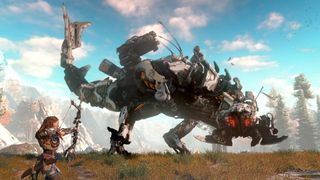 Horizon: Zero Dawn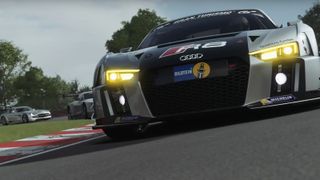 Gran Turismo Sport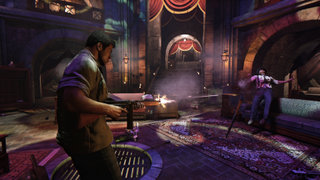 Mafia 3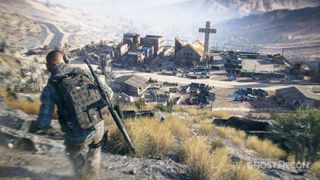 Ghost Recon: Wildlands
Release date: TBC 2016 In previous Ghost Recon games, missions are straightforward and mostly linear. You infiltrate a base, silently take out guards on the way to your objective, then book it out of the hostile zone when your mission is complete. In Wildlands, you can still do all of that, but now you and your three co-op buddies have the freedom to decide what missions to take, and how to accomplish your objectives in the game's massive open world. Have a sniper team take out guards while another group infiltrates an enemy base, run in guns blazing, or hijack helicopters for an aerial assault. It's all up to you. You're fighting a war against an oppressive cartel, and in order to take it down, you'll have to interrupt its operations, rescue hostages, and take over its strongholds. Anything goes, and it looks like it's going to be a blast.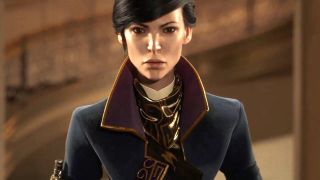 Dishonored 2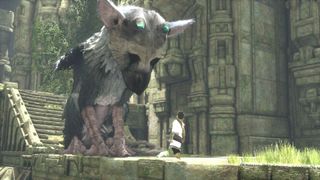 The Last Guardian
Release date: TBC This is not a joke. Really. The Last Guardian is actually happening. After five years of being in game development limbo, one of the most highly-anticipated PlayStation exclusives is finally back on track. Soon enough, we'll be yelling at our bird-dog monster to carry us over bottomless pits, and solving the game's complex environmental puzzles ourselves. Much of the information around The Last Guardian's story and gameplay are still being kept behind the curtain, but it will mainly be focused on how the boy and Trico (the bird-dog thing) develop their relationship and learn to trust each other. When will it release? Smart money says 2017...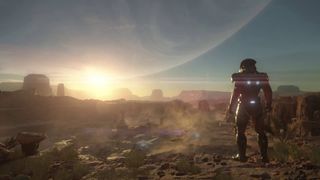 Mass Effect: Andromeda
Release date: TBC 2016 Commander Shepard's story is all about stopping an invading force of robot squids hell-bent on destroying the galaxy, but Mass Effect: Andromeda seems to be more about exploration. At least, that's what the game's first trailer tells us. The reveal trailer shows a new N7 soldier scanning nearby planets for who knows what, a speedy landrover that looks to be inspired by the Mako, and the familiar weapons and omni tools we used to take down the Reapers in the original trilogy.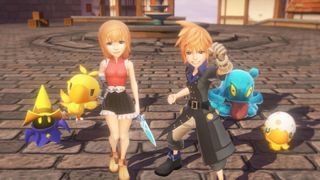 World of Final Fantasy
Release date: TBC 2016 Like Final Fantasy but can't pick a favourite? Then this series spin-off might just be what you're looking for. Covering the whole FF universe, this adorable little role-playing sees you take on the roles of two siblings as they explore the world of Grimoire, meeting bobble-headed heroes and monsters along the way. The combat is turn-based, but the real appeal is in your ability to stack monsters on top your head if they're smaller than you, and changing sizes so that you can ride them into battle if the situation calls for it. Stacking together into adorable, chocobo-flavoured totem poles lets you pool your skills together, though how they affect each other has yet to be seen. All I know is that I want to hug everything.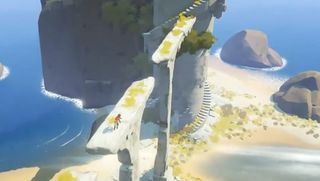 Rime
Release date: TBC 2016 When we first saw Rime, we [awful joke removed - Ed]. It looks like Journey mixed with Wind Waker, the gameplay reminds us of Ico, and we haven't the slightest idea what's going on... but we're completely captivated by it. Tequila Works only has one other game out right now, the downloadable Deadlight, so this is quite a departure for the team.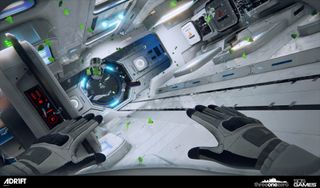 Adr1ft
Release date: TBC 2016 (out now on PC) If you're a fan of floating around in space after being stranded by a catastrophic accident, the details of which you can't recall, then you may want to consider keeping an eye on Adr1ft. If you prefer basketball games, this might not be for you. It's essentially a puzzle-exploration game, where you need to work out a) what the shit happened to you, and b) how you're going to survive. This is a big deal for Oculus, so it's probably heading to PlayStation VR too.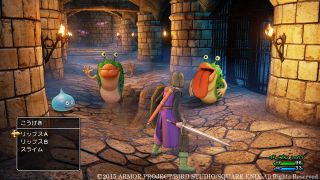 Dragon Quest 11
Release date: TBA (2016 in Japan) Finally, a proper new Dragon Quest game and not a spin-off! Ok so there aren't many details out there yet (it's also only been confirmed for Japan so far, but a worldwide release is inevitable), but fans can expect an epic adventure with big-eyed heroes, weirdly smiley monsters to slice through, and an excellent range of British accents. Unlike Final Fantasy, which completely reinvents itself every few years, Dragon Quest is staunchly traditional, so if you're a fan of old-school RPGs then this should be on your radar.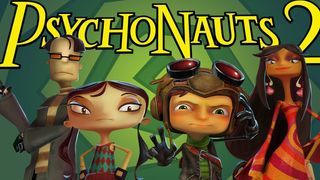 Psychonauts 2
Release date: TBA 2018 After a successful funding campaign this follow up to one of Tim Schafer's most iconic games is finally in development. A direct sequel to 2005's Psychonauts, the second game in the series follows psychic hero Razputin after he finally makes it to Psychonauts headquarters. You'll be diving into the minds of all sorts of new characters as well as learning new PSI abilities to help you unravel emotional turmoil and uncover any evil plots. With the original being such a cult-classic, we can expect great things from the sequel.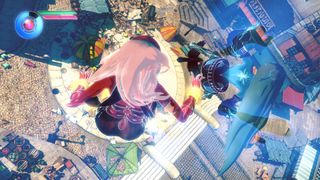 Gravity Rush 2
Release date: TBC 2016 Gravity Rush 2 is a hardcore driving game where you feel every bump in the road, and every... no, wait, it's a game about space-pixies. Set on the world of Hekseville, and starring a walking anime cliche called Kat, this game is all about messing with gravity to bust enemies and solve puzzles. You can walk on walls, switch gravity mid-jump, and stroll along ceilings. As is law, it's open-world, and there are light RPG elements too. Aaaaand if you missed the original game on Vita (which most of you did) then there's a remaster of that on the way too. Super.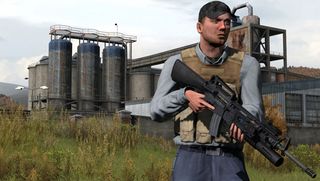 DayZ
Release Date: TBC 2016 What has made Day Z stand out from the undead craze? Not its polish - the mod's ongoing development has seen its share of ups and downs. Its zombies? Not likely, no self-respecting player should ever never need a respawn due to the walking dead. No, it's the brutal creativity of the players that makes Day Z something special. One day you're trading food cans with the charming fellow you met in a farmhouse, the next you're hiding in Cherno, scared shitless as a crew of bandits scours the streets for contenders in their impromptu blood bowl. Strip away the bells and whistles, and Day Z becomes a social experiment capable of showcasing the most sadistically entertaining personalities of its players. If nothing else, it makes for some fantastic stories.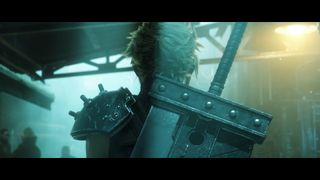 Final Fantasy 7 Remake
Release date: TBC After decades of false rumours, developer denials, and harsh trolls, one of the most highly anticipated game remakes has been announced. Sony showed Final Fantasy 7 off at its press conference at back at E3 2015, and only a few details have escaped since. We know it'll be more action based than the original (much to some purists' dismay) and that it'll come out in several instalments, which makes sense when you think about just how huge FF7 is and how many discs it first came out on...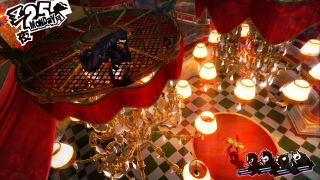 Persona 5
Release date: TBC 2016 As if high school wasn't complicated enough, the students in Persona 5 have much more to deal with than being popular, getting a date, or managing their acne. By day, the main character is an average student who takes the train to school, falls asleep in class, and hangs out with his friends at the mall. But by night, he takes on the guise of a master thief. To accomplish your thieving goals, you'll have to overcome a variety of challenges that include sneaking past guards, avoiding traps, and defending yourself in battle using your Persona (a guardian spirit). New details on Persona 5 are few and far between, but the game is scheduled to be released in 2016 on PS3 and PS4, so we're keeping the hope alive that we'll play the game this year.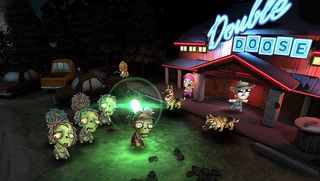 Ray's The Dead
Release date: TBC 2016 We video game enthusiasts are used to the idea that zombies are NOT our friends. They want to eat our flesh, feed on our brains, and turn us into one of them. Ray's The Dead flips that on its head, putting us in the shoes of one of the undead and asking us to find out its previous life's story. How did Ray die? Why is he alive again? That's what we're looking to figure out. We'll accomplish our goal of discovery by slowly building an army of all different types of zombies. They'll be our little undead Pikmin, essentially, and we'll command them to fight enemies and scare off humans in our quest for answers. It sounds like Ray's The Dead will put a whole new spin on zombies, a spin that's desperately overdue.
To Leave
Release date: TBC 2016 This indie game is a trip, in more ways than one. To Leave tells the story of Harm, an inventor who's desperate to escape his life in an oppressive metropolis. Luckily, Harm's in possession of a magical flying door. Harm will be hanging on for dear life as your control that door, zipping through obstacle-filled levels that send you back to the beginning with a single hit. To Leave's visual style is incredible, with hand-painted, abstract assets that are wonderfully weird and vibrant. When it's not challenging your hand-eye coordination and manoeuvring skills, To Leave will also play with such heavy themes as depression, isolation, and the need to break free.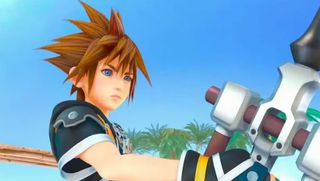 Kingdom Hearts 3
Release date: TBC The other Square Enix RPG is finally getting a follow up that doesn't have a ridiculous naming convention. It's something that a niche but ardent group of fans have been waiting for since 2006. What's the reason for their insanity? Well, Kingdom Hearts fanatics have had plenty to play since KH2, mostly on portable consoles, but none of it was the real deal... until now. We finally have our third instalment, and perhaps with it will come some closure. We wonder how all the side stories will be tied into the new game... and we don't envy the poor writer who has to make it happen. Then again, we are talking about a game with Mickey Mouse in it.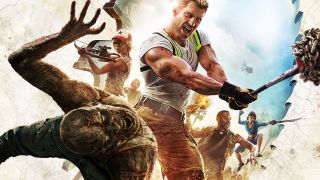 Dead Island 2
Release date: TBC 2016 Zombie skull-crushing, electric knife-shanking, and wacky weapon-building is coming back in Dead Island 2. The funny thing is Dead Island 2 doesn't even take place on an island. Instead, the sequel allows players to explore the major cities of California, including L.A. and San Francisco. Current development on the game has been paused, so there's a chance we won't see this game in 2016. It was feared cancelled but now UK studio Sumo Digital have been tasked with carrying on.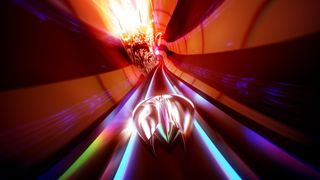 Thumper
Release date: TBA 2016 Touted as a 'rhythm violence game' thumper sees you play as a space beetle taking on a giant head from the future. There's no defending how ridiculous that sounds, but plot isn't too important when you're hurtling through a kaleidoscopic space-scape, attacking enemies and moving in time with a noise-rock soundtrack by Lightning Bolt. So imagine cult-classic Rez but with more insects.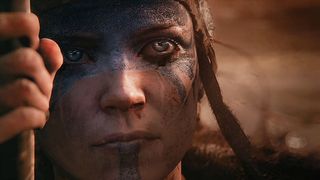 Hellblade: Senua's Sacrifice