PS4's line up over the next year and a half is positively intimidating. We've not exactly been starved of games already - check out our best PS4 games for proof of that - but the pre-Christmas selection is an incredible array of the best that gaming has to offer. From VR to triple A, 2017 is the year to pick up a PS4 and spend some serious hours in the best immersive worlds that today's studios have to offer.
The list of upcoming PS4 games just gets better as you go on and exclusives like – The Last of Us 2, God of War and Uncharted: The Lost Legacy – are all represented, along with big third-party titles like Star Wars: Battlefront 2 and Call of Duty WW2. Without further ado, here's a list of the biggest, most exciting games coming to PlayStation 4 this year… and beyond.
Read more:
Destiny 2
Release date: September 8, 2017
Genre: Shooter
What is it? The sequel to the biggest shooter on PS4, and a continuation of Bungie's epic sci-fi space opera
Why it's so interesting: Because it's DESTINY 2! Ahem. Bungie is acutely aware of the fact that it didn't put enough overt story beats in the original Destiny, so that is being remedied for D2. Set a year after Rise of Iron, the Cabal have invaded and destroyed The Tower, and the Guardians are ready to fight back. Expect a more grand, sweeping plot, along with loads more MMO multiplayer at the core. The beta has already been a tantalising tease of the shooty delights to come and we can't wait to spend some quality time playing football while chickens look on in new social space, The Farm.
Read more: The 7 things you can't miss in Destiny 2's EDZ
Dishonored: Death of the Outsider
Release date: September 15, 2017
Genre: RPG
What is it? A standalone expansion for Dishonored 2 that has you stepping into the stealthy shoes of Billie Lurk, a mechanically-enhanced assassin.
Why it's so interesting: Billie has teamed up with her old mentor Daud and the two have decided to do something you'd probably think was unusual - they're going to kill the Outsider. As in, the borderline-divine being that gave Emily Kaldwin and Corvo their powers for the sole purpose of entertaining himself. Good luck with that, guys. Judging by the blood-soaked, swift trailer, Billie's mechanical sword-arm looks tantalisingly deadly, however, so they might stand a chance. Maybe.
Read more: Dishonored: Death of the Outsider's "definitely a finale" says director, but the series could continue
Marvel vs Capcom: Infinite
Release date: September 19, 2017
Genre: Fighting
What is it? The latest incarnation of the fighting game, Marvel vs Capcom: Infinite gives you the chance to pit characters from each franchise against each other and see which one comes out top.
Why it's so interesting: At last, at long last, we're getting Mega Man X in a Marvel vs Capcom game. As well as stalwarts like Ryu, the trailer revealed that we'll also be seeing Captain Marvel and Iron Man showing off their moves, and hopefully there'll be some new additions too. The Infinity Gems are going to spice up the combat, with the trailer showing that the stones add some nifty abilities. Captain Marvel's use of the Time stone means she can dodge attacks, and the Power stone makes Ryu's fists a flurry of destruction, but we'll just have to wait and see what the remaining gems do.
Read more: Every confirmed fighter in the Marvel vs. Capcom: Infinite roster
FIFA 18
Release date: September 29, 2017
Genre: Sports
What is it? The next instalment of FIFA, complete with a sequel to last year's curveball The Journey mode.
Why it's so interesting: While there's of course a fresh career mode, all new leagues, and Ronaldo on the cover, FIFA 18 is letting us jump back into the boots of Alex Hunter, the likeable hero of last year's The Journey. Once again he's striving for world renowned footballing fame so you better try and help, yeah? Your progress from last year will be continued on if you completed the original story and you'll have all your successes carried over for the new season. The Journey 2 is split into six segments, each with its own targets so it'll be intriguing to see exactly what those are, and where in the world we're going to end up.
Read more: FIFA 18: Trailer, new leagues, The Journey 2 details and everything you need to know
Middle-earth: Shadow of War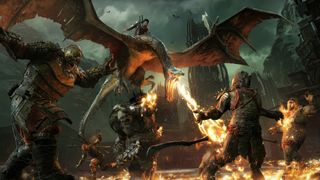 Release date: October 10, 2017
Genre: Action-Adventure
What is it? The drastically scaled-up sequel to 2014's surprise hit, this time with Dynamically engineered fortress sieges and friendly war-trolls.
Why it's so interesting: Because the first game's Nemesis system – which generates long-term rivalries with enemy Orcs based on gameplay outcomes – is now being applied to all facets of Middle-earth: Shadow of War. Friendships and alliances will now be fuelled by the way you play, but most importantly, so will your huge great, castle-cracking army. You'll take down and take over a whole swathe of Helm's Deep-style forts across Shadow of War's map, but every battle will be defined by the systemic interactions between your units, just as your units will be defined by your history and relationships with them.
Read more: Watch us play Middle-earth: Shadow of War and wince at our caragor's noble sacrifice
The Evil Within 2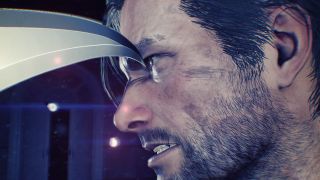 Release date: October 13, 2017
Genre: Survival horror
What is it? The follow up to Tango Gameworks' terrifying jaunt into madness. We're returning to the brooding company of Sebastian Castellanos on a horror-filled quest to find his daughter whom he previously thought was dead.
Why it's so interesting: While original creative director and creator of Resident Evil, Shinji Mikami has taken a step back and taken a producer role this time around, don't expect the horror to let up. What we've seen so far of The Evil Within 2 strongly suggests there'll be no sleep without nightmares when you finally turn off the PS4. The claustrophobic cinematic bars of the original have returned to restrict just enough of your field of view, and a veritable horrorville of disturbing creatures are ready to make slaughter the best medicine for Sebastian. Sounds like fun, right? Right...
Read more: Here's why the creators of The Evil Within 2 want to scare the crap out of you
South Park: The Fractured But Whole
Release date: October 17, 2017
Genre: RPG
What is it? Four boys civilly discuss their problems. Just kidding, it's still South Park, except this time comic books are the target of its mockery.
Why it's so interesting: South Park: The Fractured But Whole is another sharply hilarious takedown of whatever is getting on Trey Parker and Matt Stone's nerves. Mixing up the combat from the first game - you'll be able to move across a grid now - and taking on superheroes instead of wizards should give the jokes plenty of extra edge. South Park has only been getting better with age, and we're hoping The Fractured But Whole keeps the trend going.
Read more: South Park: The Fractured But Whole - confirmed release date, new trailers, and everything we know
Assassin's Creed: Origins
Release date: October 27, 2017
Genre: RPG
What is it? The latest instalment in the stabby-stabby franchise, this time taking you to Egypt as Bayek - the first assassin.
Why it's so interesting: Assassin's Creed has been through a complete revamp, with combat designed from scratch, a new use for towers, and a complete RPG overhaul. Bayek, a Medjay of Ancient Egypt has an eagle called Senu who he can send to scout out and tag enemies, and by god, it just looks exquisite. You'll be delving into tombs, questing across the world and earning new abilities and skills, as well as carrying out the typical assassination missions, all in the backdrop of the bilsteringly-hot culture crucible of Egypt. Fancy taming a crocodile? Or riding across the deserts armed with a bow that fires three arrows? Assassin's Creed Origins isn't one to miss.
Read more: Assassin's Creed Origins recreates Ancient Egypt's most famous landmark "almost 100%"
Wolfenstein 2: The New Colossus
Release date: October 27, 2017
Genre: FPS
What is it? The sequel to Wolfenstein: The New Order, The New Colossus sees the return of BJ Blazkowicz in 1961 as he kicks off the second American Revolution against the Nazis
Why it's so interesting: Even if you haven't made your way through the grim delights of The New Order, Bethesda's surprise E3 announcement, The New Colossus is a serious reason to get excited. Ultra-smart, fast-paced and darkly funny as hell, this moves the action to the '60s where BJ is once again battling the Nazis who have taken over America. The small segment we've played saw BJ shooting and puzzling his way through a Nazi-ridden sub from the confines of the wheelchair he's recovering in after the original game. Throwing in microwave field emitters to and add some explosive variation, it was a perfect taster of the madness to come.
Read more: I've played Wolfenstein 2: The New Colossus and... oh god, you can crush Nazi skulls with wheelchair wheels
Call of Duty WW2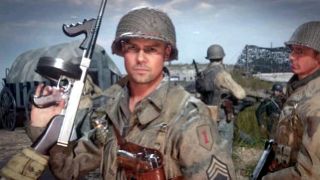 Release date: November 3, 2017
Genre: Shooter
What is it? Call of Duty WW2 is taking things back to, er, World War 2, along with a new multiplayer version and fresh horrifying zombies mode.
Why it's so interesting: This is where COD built its reputation, and fans have been clamouring for a return to WW2 for years. Ironic, considering there was WW2 fatigue only a few years ago. Since Battlefield 1 proved that going backwards (in time) can take shooters forward (in quality), this could be a real landmark in the COD franchise. Sledgehammer, the developer, is promising realism and a proper buddies of war story in single player, similar to the amazing TV show Band of Brothers. The game will hit all the biggest WW2 battles too, taking players all over Europe and through a big chunk of time, across multiple character perspectives. Multiplayer is going WW2 too, and there will be a new zombies mode to blast through that promises to be darker and more terrifying than ever before.
Read more: Call of Duty WW2: beta, zombies, multiplayer, campaign and release date - everything you need to know