Missile Command
Release date: TBA
Thought the last slide was weird? Missile Command's movie rights were claimed by 20th Century Fox back in 2011, showing that there's a movie idea to be had basically anywhere you look. However, that's about all we know about the project, which means it could have fallen by the wayside... especially after Battleship came and went. Maybe some ideas are best left alone.
Centipede
Release date: TBA
And wrapping up the trinity of aged Atari properties is Centipede. As of May 2016, Emmett Furla Oasis films has a deal with the publisher to create a movie based on the 1980 arcade game. Another fairly abstract game concept looking for a story, then, but let's face it, when has a humans vs. giant bugs movie not been a good idea? Though someone's bound to pick up The Human Centipede by accident when it comes out on Blu-ray.
Borderlands
Release date: TBA
Lionsgate has picked up Borderlands for a live-action movie adaptation, and has GI Joe 3 writer Aaron Berg working on the script. Don't go worrying that that implies a toned down, kid-focused take on the game though. According to Lionsgate, the film is going for a fittingly "in your face" attitude, and Gearbox CEO Randy Pitchford has posited that it is likely to get an R-rating. There's been no significant word on the movie's progress for a while, but the success of Mad Mad: Fury Road's desert-based anarchy in 2015 certainly can't have hurt its chances of moving forward.
Great Detective Pikachu
Release date: TBA
In June 2016, Legendary Entertainment bought the rights to Nintendo's Great Detective Pikachu Pokemon spin-off, with production scheduled to kick off in 2017 and distribution deals with Universal and Toho already signed up for the global markets and Japan, respectively. Shark Tale and Monsters vs. Aliens director Rob Letterman is making the film, which seems a good fit, but we can't help dreaming of the versions that once-mooted directors Robert Rodriguez (Sin City, Planet Terror) and Tim Miller (Deadpool) would have made. On a similar note, it sadly looks like Danny DeVito will not be voicing Pikachu.
The Division
Release date: TBA
In addition to the now-released Assassin's Creed movie, and upcoming adaptations of Splinter Cell, Ghost Recon, Watch Dogs, and Rabbids, Ubisoft is pushing ahead with The Division. The post-viral, New York apocalypse film already has Jake Gyllenhaal and Jessica Chastain signed up, and will be developed by the game publisher's Ubisoft Motion Pictures wing, in partnership with Chastain and Gyllenhaal's own production companies.
Firewatch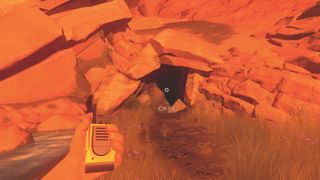 Release date: TBA
Now this is an adaptation that makes sense. Beautiful-looking, emotive, narrative-driven indie game? Yes. Yes, that is a far better fit than Tetris. Not that they'd ever actually make something as stupid as a Tetris movie, of course. (Yeah right. Just wait until you get a bit further into this article). But yes, developer Campo Santo has signed a games and films development deal with Good Universe (Neighbors, The Night Before), and a live-action Firewatch is sensibly up first. No word on a release date yet, but both parties seem very enthusiastic about the venture, so expect more updates soon.
Fruit Ninja
Release date: TBA
And just when it was going so well. Yes, Fruit Ninja is being adapted into a live-action family comedy. About ninjas, and the endless tribulations inflicted by their ongoing war against fruit. I don't know, maybe a kumquat murdered the protagonist's family, or he was betrayed in front of his clan by a scheming mangosteen. Actually screw it, yeah. Just do a kid-friendly remake of Ninja Assassin, with pulpy juice painting the walls instead of blood. I'm in.
Gears of War
Release date: TBA
The Gears movie has been touted for ages. Pretty much since the first game came out in 2006, in fact. That's ten years of people wrongly demanding that The Rock play Marcus Fenix, when everyone sensible can see that it should patently be Dave Bautista. Anyway, in light of Gears of War 4, the project seems to be back on, by way of a new deal between Microsoft and Universal. No word on a projected release date yet, but Gears producer Rod Fergusson sounds positive about the whole thing, feeling that a movie is the next logical step for the franchise, and that this is the right time. He's also realistic and open-minded about the movie's need to go in its own direction rather than ape the games too heavily in order to pander to their original audience, so we could be looking at a smart adaptation here rather than a slavish but misfiring live-action recreation.
Gran Turismo
Release date: TBA
Unbelievably, yes, a Gran Turismo movie is going ahead. Even after we all saw how Need for Speed turned out, Yeah, even after that. This one has the writers of Red (and, well, Battleship) on board, and the director of Tron: Legacy, so expect it to look cool and be very shallow. No word on what it will actually be about, given that Gran Turismo has no plot whatsoever, but definitely do expect cars, er, doing something. They'll definitely be doing something.
Portal and Half-Life
Release date: TBA
In lieu of anything game-shaped coming out of the Half-Life universe since Portal 2, JJ Abrams seems to be taking it upon himself to get things started again. Hell, if he can fix Star Wars, 11 years after Revenge of the Sith, I'm not going to bet against him on this either. Abrams has met with Valve, things seem to be progressing well, and an announcement on Portal is promised "fairly soon". As of September 2016. But things move slowly in Hollywood. We're still in the 'soon' period, trust me.
Tetris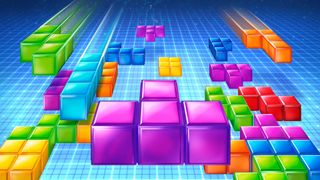 Release date: TBA
FFS. Yes, there's a Chinese/American co-produced Tetris movie coming. Not only that, but it's a trilogy. In fact producer Larry Kastanov is touting it as a sci-fi story so big that it has to be a trilogy. He's remaining tight-lipped about the specifics of the story – smugly so, in fact, claiming that "No-one has come remotely close to figuring out what we're doing" - but there's talk of a script working around the theme of creating order out of chaos. Let's wait and see on this one, shall we? I'm fine with waiting. Let's wait for a good long time.