Kane and Lynch
Release date: TBA
While it languished in obscurity after losing its original director - as well as its lead cast members, Jamie Foxx and Bruce Willis - the film is (possibly) still on. Gerard Butler and Vin Diesel are now rumored to star in the film (well, as of 2013, so don't bet all your future happiness on this one actually happening), which also has a new director. F. Gary Gray will supposedly helm the project, having worked with Butler before on Law Abiding Citizen.
God of War
Release date: TBA
Believe it or not, the live-action God of War movie has been in development since 2005, but we haven't heard a damn thing about it. No directors, no producers, no actors, no nothing. There have been a lot of different script writers, but nothing has stuck. We're beginning to think this film has a long road ahead filled with Herculean obstacles, but there's no denying a God of War movie would be a blockbuster. Hopefully this year's game will kickstart interest again.
Devil May Cry
Release date: TBA
Remember when Capcom announced that Hollywood was making a Devil May Cry movie at E3? We do, and damn, does DMC continue to have fantastic cinematic potential, whichever version of Dante the production goes with. Of course, that was back at E3 2011, and we haven't heard a thing in the six years since. Nothing's been officially cancelled but, er, moving swiftly on...
Mortal Kombat
Release date: TBA
After the incredible Mortal Kombat: Legacy web series finished up, director Kevin Tancharoen was tapped to make a full-length movie in the same vein. However, the project never hit full production, and now Furious 7 and The Conjuring director James Wan is onboard as producer, with Simon McQuoid graduating from commercials to make his feature debut.
Metal Gear Solid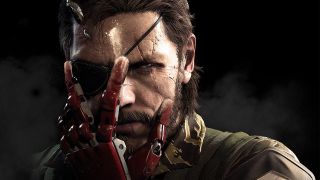 Release date: TBA
Oh, Metal Gear...we've waited so long to see you on a movie screen (since 2006, to be precise), but the sheer lack of any pertinent information meant that for almost as long we thought you'd never come to pass.
Sony Pictures is, however, moving forward with the film, with Jordan Vogt-Roberts rumored to direct and Avi Arad rumored to produce. Solid Snake will be the star, as confirmed by Kojima, but as far as who's playing him? That's anyone's guess.
Various unspecified Nintendo movies
Release date: TBA
Announced in 2016, Nintendo is re-doublings its efforts on multimedia production, with movies very much part of its long-term strategy. To that end it is now actively pursuing co-productions with external partners for movie projects based around many of its lead franchises. Expect Mario and Zelda to pop up over the next few years.
Heavy Rain
Release date: TBA
The Heavy Rain rights were bought way back in 2006, years before the game was released. We still do not have a movie. Unless you count the game itself. But hey, films (and games) have taken longer to produce than this.
The Sims
Release date: TBA
There is a live-action movie based on a video game based on real life in the works. It was announced back in May 2007, but nothing has been heard since. If a big Hollywood studio wants to make a Sims movie, I volunteer to let them follow me around for two weeks and see real life in action. There'll be a lot of sitting... and typing... and game playing. Actually, it probably won't be that great. But it would actually exist.
Asteroids
Release date: TBA
You are not hallucinating: Universal Pictures picked up the rights to a movie based on the classic black-and-white space shooter way back in July 2009. We've heard little since then, but there has been some activity behind the scenes. The script was (semi) recently re-written by F. Scott Frazier, with Lorenzo di Bonaventura producing, but the director-search continues after Roland Emmerich backed out a few years ago.
Dragon's Lair
Release date: TBA
Of all upcoming video game movie adaptations, this one makes the most sense. In fact it's easily the one we want to see the most. You see the original 1983 Dragon's Lair effectively is an animated movie, an early FMV arcade game that simply prompts the player to hit certain control cues at specific points to push the story forward. But what it lacked in deep gameplay, it more than made up for in craft and style, being as it was animated by one Don Bluth, director of The Secret of NIMH, An American Tail, and The Land Before Time.
And now Bluth, alongside long-time collaborator Gary Goldman, wants to make a Dragon's Lair movie. The pair have successfully smashed their IndieGoGo target, raising over $600,000 for the production of a five-minute pitch animation to tout to studios. That reel is now deep into production – and apparently currently clocking in longer than planned – so momentum on this one is strong.