When it comes to all of the upcoming Xbox One games on the horizon, there are plenty to get excited about. Even with the current-gen Xbox Series X and all of the upcoming Xbox Series X games, many titles are still heading to the Xbox One, including some of the most highly anticipated games like Halo Infinite, Saints Row, and Marvel's Midnight Suns. So, if you haven't been able to snag the latest Xbox console as a result of the limited Xbox Series X stock, you'll still have a lot to tuck into.
In this list, we've highlighted all of the upcoming Xbox One games we're really excited about and looking forward to. We've also put every entry in release date order, so you can get your wishlist ready with ease.
2021
Battlefield 2042
Release date: October 22, 2021
Genre: FPS
What is it? A new campaign free Battlefield set in a grim near future
What to look out for: With no single player campaign or Battle Royale mode to worry about for Battlefield 2042, DICE is going all out on providing the ultimate multiplayer experience this year. There's no single player narrative but that doesn't mean that we've not got a world ending backstory for the up to 64 player action as climate change has ended society as we know it and left factions scrambling for power. This is the backdrop for Battlefield's return to its traditional Conquest and Breakthrough modes as well as a new squad-based challenge called Hazard Zone. DICE, of course, has plans for full seasons and the gradual release of more specialists post launch.
Marvel's Guardians of the Galaxy
Release date: October 26, 2021
Genre: Action-adventure
What is it? A single player Marvel adventure with decision-based gameplay. And Groot. Obviously.
What to look out for: A single player action adventure game isn't the first thing that springs to mind when you think of an interactive Guardians of the Galaxy experience but Eidos-Montreal has made a bold choice in letting us just play as Star-Lord. Voiced by none other than Troy Baker - stop swooning - Peter Quill is our lone touchpoint for the crew and has to constantly deal with the politics of being in charge of a band of alien misfits. This means that decisions we make actually matter and will affect the way this fresh Marvel story unfolds. At least when it all gets too much, we can crank up the '80s hits.
Riders Republic
Release date: October 28 2021
Genre: Racing/action
What is it? A sprawling open world sports game with bikes, skis, snowboards, and wingsuits.
What to look out for: If you're one of those people who prefers their bones to stay inside their bodies but still enjoys extreme sports, might we suggest a trip to the world of Riders Republic. Comboing up chaotic bike races with the chill of skiing and snowboarding, this massive open world is full of multiplayer competitions to test your skills. If you loved Steep but wanted some desert heat to balance out the snow, then the mix of sports here should definitely appeal. There are even 50 player races that look like an accident and emergency incident waiting to happen. We can't wait.
Call of Duty: Vanguard
Release date: November 5, 2021
Genre: FGS
What is it? The next entry in the Call of Duty series, this time taking us back to the Second World War.
What to look out for: The focus for the campaign this time around is following the fictionalised tales of four characters that lived through that time, all of which are based on real-world humans. The aim is to tell four different stories from four different countries involved in the war, ranging from a female Russian sniper to a British paratrooper. Plus, with graphics like this, the horrors of war are going to be more visceral and impactful than ever before.
Jurassic World Evolution 2
Release date: November 9, 2021
Genre: Theme park simulation
What is it? A zoo management sim with a prehistoric flavor, a star-studded cast, and plenty of running and screaming.
What to look out for: Games like Planet Zoo are nice but sometimes it's important to feel a true sense of risk with theme park sims. That feeling of 'oh my, did I build enough emergency shelters for when the T-Rex inevitably gets bored of goats?' Frontier Development's follow-up to the original simulation game escapes the Muertes Archipelago and gives us even more creative tools and customization options as we take on new environments. New flying dinosaurs are now in the mix - looking forward to containing those - and there's a campaign starring both Jeff Goldblum and Bryce Dallas Howard. Did we say the magic word?
Forza Horizon 5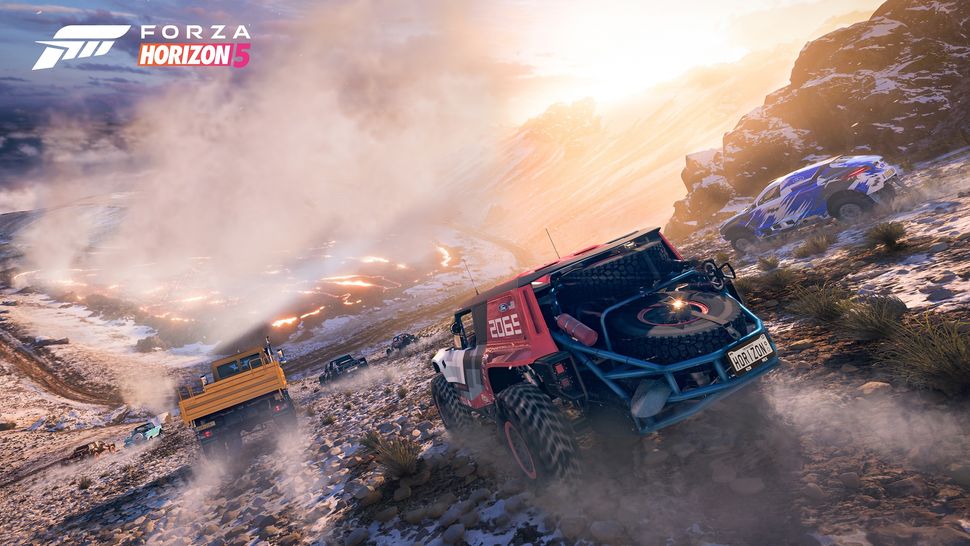 Release date: November 9, 2021
Genre: Racing
What is it? An open world racing game set in Mexico
What to look out for: Xbox One owners rejoice. The Forza Horizon 5 reveal wouldn't stop talking about all those Series S and X improvements but Playground Games' beautiful racing experience is coming to the previous generation. With more than a hundred cars to choose from, we'll be hurtling across the constantly changing landscape of Mexico with a new rich Forza campaign. Whether we're racing across arid deserts, lush jungles, through cities and ruins, or even discovering active volcanoes, this promises to be an even more incredible experience than Horizons. Who needs to get on a plane, eh?
Skyrim: Anniversary Edition
Release date: November 11, 2021
Genre: RPG
What is it? A brand new version of Skyrim to celebrate the game's 10th anniversary.
What to look out for: This Anniversary Edition of Skyrim comes with the base game along with all three expansions, along with over 500 unique piece of Creation Club content, which includes dungeons, quests, weapons, bosses, spells and more. Plus fishing is being added to the game for the first time.
Dying Light 2
Release date: December 7, 2021
Genre: RPG / Survival horror
What is it? A sequel to the ever-popular Dying Light.
What to look out for: Parkouring zombie killing is the name of the game in Dying Light, and you're about to do it all again in Dying Light 2. Building on the success of the original, this game takes place 15 years after the first, with one human settlement still standing amongst the infected world. This one is leaning heavier into the RPG elements, with difficult choices to make that result in sacrifices and locking off parts of the map. You'll help some, and hinder others, but it'll be an exciting journey nonetheless. It's bigger, better and more brutal.
Halo Infinite
Release date: December 8, 2021
Genre: Action-adventure
What is it? The next-gen, next stage adventure for Master Chief and co.
What to look out for: Originally slated to release in Holiday 2020 as an Xbox Series X launch title, 43 Industries' follow-up to 2015's Halo 5 is now coming in 2021, and it'll be a simultaneous release on Xbox One and Xbox Series X. During a recent showcase, a trailer showed off our first proper look at gameplay in Halo Infinite. The 8-minute video offered a glimpse at some of the new features coming to Master Chief's arsenal, including a grappling hook.
2022
Rainbow Six Extraction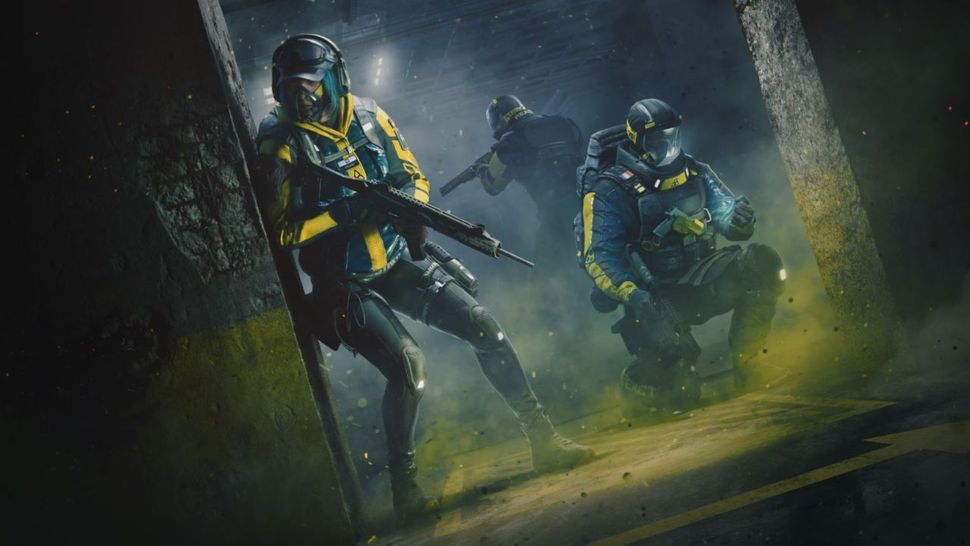 Release date: January 2022
Genre: Action
What is it? A brand new three-player tactical co-op FPS set within the Rainbow Six universe.
What to look out for: Rather than existing as a spin-off of the highly successful Rainbow Six Siege, this is actually a new game entirely. Rainbow Six Extraction is a brand new three-player co-op PVE multiplayer title, where you play as Rainbow Operators facing off against a mutated alien parasite that's started infecting the human race. Yum.
Saints Row
Release date: February 25, 2022
Genre: Action
What is it? A Saints Row reboot for the new generation.
What to look out for: Saints Row is back, but rather than a sequel to Saints Row 4, developer Volition is delivering a reboot that's more grounded than the series has been in recent years. You'll be exploring the origin story of The Saints, playing again as the fully customizable Boss with a small crew. It'll be up to you to define what sort of crime empire they build though, with the city of Santo Ileso yours to take for yourself - well if you can get by the other gangs of course.
Marvel's Midnight Suns
Release date: March 2022
Genre: Strategy
What is it? A brand new strategy game from Firaxis.
What to look out for: Imagine XCOM but with a roster of Marvel superheroes to choose from, and you've basically got Marvel's Midnight Suns. You'll play as The Hunter, the first fully customizable Marvel character, and you'll be leading a selection of heroes from a pick of 12 against Lillith, Mother of Demons. Same turn-based combat you know and love from Firaxis, but on a whole new scale.
Tiny Tina's Wonderlands
Release date: March 25, 2022
Genre: Looter shooter
What is it? A fantasy Borderlands spin-off set in an alternative Dungeons & Dragons world.
What to look out for: Have you ever played Bunkers & Badasses? No? Those who experienced Tiny Tina's Assault on Dragon Keep DLC for Borderlands 2 will be up to speed on her chaotic alternative to D&D but, don't worry, you don't need to know much. Tiny Tina's Wonderlands once again sees her take on the role of Bunker Master as we embark on a fantasy campaign for up to four players in co-op. Expect everything you know from Borderlands with some added spellcasting and complete chaos and you're on the right page. That is, until Tina rips it out and does something entirely different...
Lego Star Wars: The Skywalker Saga
Release date: Spring 2022
Genre: Action-adventure / Lego
What is it? All nine Star Wars films remade in one Lego game. Epic.
What to look out for: The Star Wars / Lego crossovers have consistently delivered blocky brilliance, but this is going to be something else. Playing every Star Wars movie in one ultimate compendium is going to be amazing. Especially when you consider that this isn't a remaster of the original Lego Star Wars game, but brand new games with graphics that blend realistic elements with Lego blocks and figures, and constant splashes of developer TT Games' trademark humor. Just watch the trailer and tell me I'm wrong.
Somerville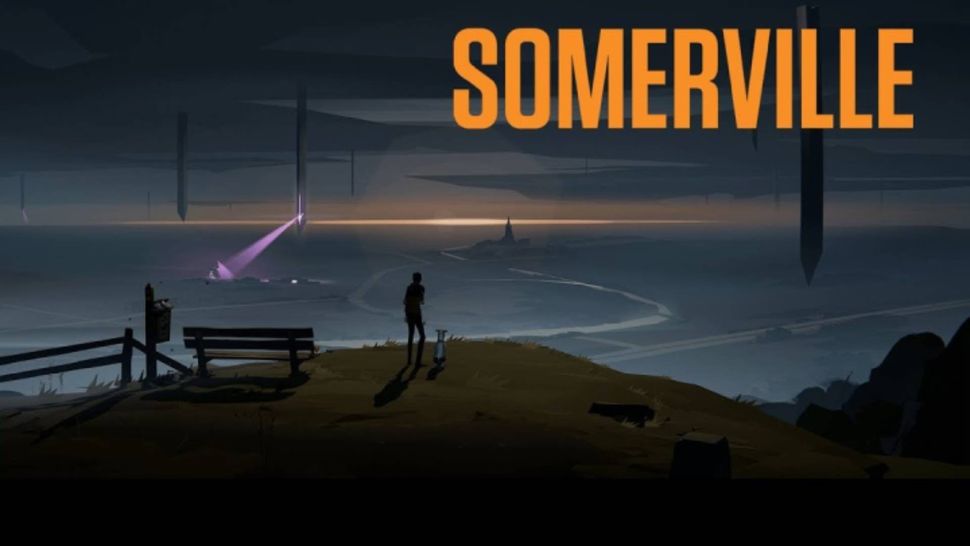 Release date: TBC 2022
Genre: Adventure
What is it? A narrative adventure where we play as a family trying to survive amidst a sci-fi catastrophe.
What to look out for: When a project is from a studio led by the founder of Limbo and Inside developer Playdead, you know that it's not going to be all kittens and rainbows. The beautifully stylized Somerville looks like another agonizingly stressful narrative journey as we follow a family through a major disaster. Given that we're even joined by the family dog, you can just tell that the threat of loss amidst chaos is going to be a pervasive theme. At least we have until 2022 to prepare.
Party Animals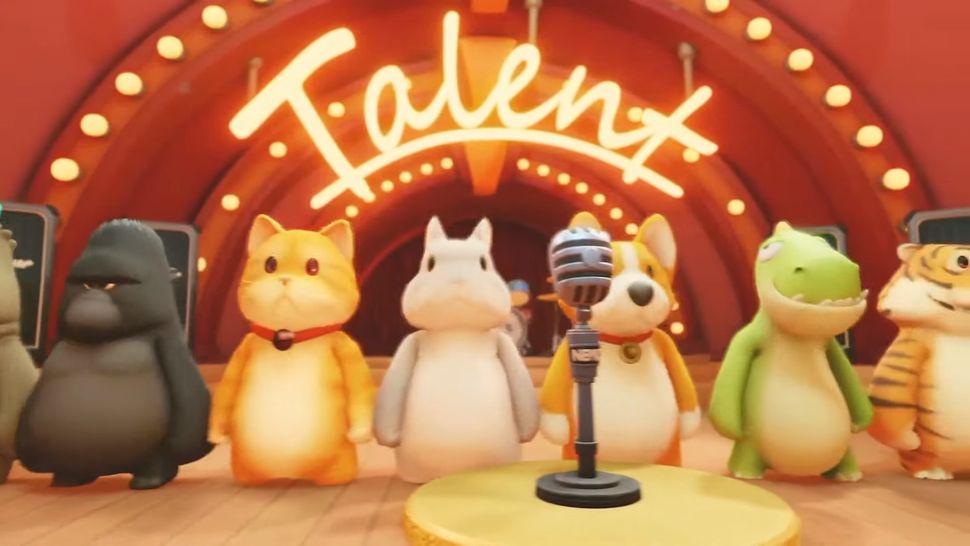 Release date: TBC 2022
Genre: Party game
What is it? A chaotic physics-based brawler with adorable pudgy animals and absurd weaponry.
What to look out for: There's absolutely no shortage of party games where the name of the game is to annihilate your friends but none of them let you play as a kitten or a corgi and force you to fight over gummy bears. Party Animals is the latest in a long line of physics-based chaos machines but stands out with its frankly adorable roster of characters. A dinosaur called Underbite, Carrot the bunny, and Otta the, well, otter are all waiting for you to arm them with crossbows and kill each other in hilarious ways. How could we disappoint them?
A Plague Tale: Requiem
Release date: TBC 2022
Genre: Action adventure
What is it? A trip back to the rat-infested world of 14th century France with a pair of young siblings
What to look out for: A Plague Tale: Innocence was a lovely rat-packed surprise when it launched back in 2019 (no, a rat didn't write this) but we really didn't expect a sequel from Asobo Studio. A Plague Tale: Requiem though will continue to follow brother and sister duo Hugo and Amicia as they, this time, try and escape a curse. Once again we're promised a 'brutal, uncaring world' to explore and the trailer had a literal giant wave of rodents so we know the glittering-eyed beasties will return too. Here we were thinking we could say 'rats all folks…'
Skull and Bones
Release date: TBC 2022
Genre: Pirate ship sim
What is it? A naval combat game themed around pirates and being a pirate.
What to look out for: Although it's been delayed, and delayed, you should still be excited about Skull and Bones. Taking inspiration, and source material, from the naval combat sections of Assassin's Creed 4: Black Flag, Skull and Bones is all about making masts crumble into matchsticks, bringing multiplayer to that watery combat with big boats and a lot of loot. There's a single-player campaign too, where you can practice your best Jack Sparrow impression, we're just not sure when you'll actually get to play it.
TBC
Vampire: The Masquerade – Bloodlines 2
Release date: TBC
Genre: RPG
What is it? A vampire RPG - need we say more?
What to look out for: Vampire: The Masquerade - Bloodlines 2 throws you into the seedy underbelly of Seattle where creatures roam, but thankfully you're a vampire. Turned as an act of vampire terrorism during the 'Mass Embrace', you'll soon get caught up in vampire faction politics, where you're still just trying to deal with your new way of life. This is an RPG at its core too, filled with player choices, a strong narrative, and branching dialogue options too.
Senua's Saga: Hellblade 2
Release date: TBC
Genre: Adventure
What is it? A surprise sequel to Hellblade coming to Xbox Series X.
What to look out for: Okay, so technically this is really for our list of upcoming Xbox Series X games, but we have a sneaking suspicion it may well also launch across the Xbox One family too. The sequel, called Senua's Saga: Hellblade 2, is a bit of a mystery right now. All we've had for it is a slightly unnerving teaser trailer, which involves face paint/blood, scary singing and chanting, and more disembodied arms with fingers trying to grab at you. Nightmarish. It all suggests another harrowing journey for our troubled hero.
Beyond Good & Evil 2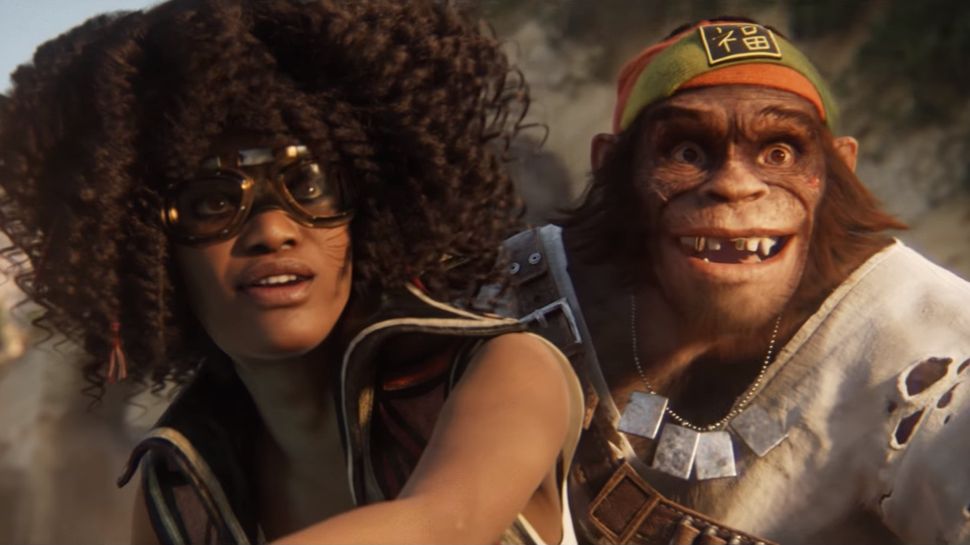 Release date: TBC
Genre: Action-adventure, space exploration
What is it? The long (looooooong) awaited prequel to the last-last-gen classic.
What to look out for: Space monkeys. A vast sector of the universe to explore with your ever-expanding ship crew. Gameplay that scales from ground-level, action-adventure to full-scale, interstellar flight. A densely textured, philosophically fuelled civilization that explores slavery, control, genetic engineering, cultural cross-pollination, and all the long-term, spiraling knock-on effects that come with that. Beyond Good & Evil 2 might have taken the best part of 15 years to appear, but Michel Ancel's follow-up looks so, so much grander, more exciting, and more thoughtful than we ever imagined it could be.