Game Pass has become a central component of the Xbox ecosystem. There are over 25 million subscribers to the Microsoft Gaming subscription service, which not only gives users access to hundreds of experiences from across three Xbox generations on console, PC, or the cloud, but the opportunity to play brand new upcoming Xbox Series X games from the day of their release.
Naturally, you may have a lot of questions about Game Pass. If you're wondering how much the service costs, whether there are different libraries for Xbox Game Pass and PC Game Pass, and whether you really need to pay a little extra for an Xbox Game Pass Ultimate subscription. We'll answer all of those and more below, and get into some more detail on what you can expect from the service if you sign up.
What is Xbox Game Pass?
Xbox Game Pass was launched in 2017. The service has since expanded to provide players access to hundreds of games – including Xbox exclusives on the day of their release, new titles from third-party publishers, and a catalog of games from the Xbox, Xbox 360, and Xbox One eras. The library of available titles sits at over 400, and there's no limit to the number of games that you are able to download and play.
With an active Game Pass subscription for console, you can also get access to member discounts and deals – such as the opportunity to save up to 20% off selected games in the library, plus 10% off of any related add-ons. The catalog of games updates every month, so this discount is great for those times when you want to continue playing long after a title leaves the service – with your in-game progress and achievements saved in the interim.
Downloaded Game Pass games can also be played if you are unable to connect your Xbox Series X, Xbox Series S, or Xbox One to the internet – although you do need to reconnect every 30 days so that the network can verify that you still have an active subscription. While Xbox Live Gold isn't required to access Game Pass, you will need an active account to play many of the online multiplayer games available.
What is PC Game Pass?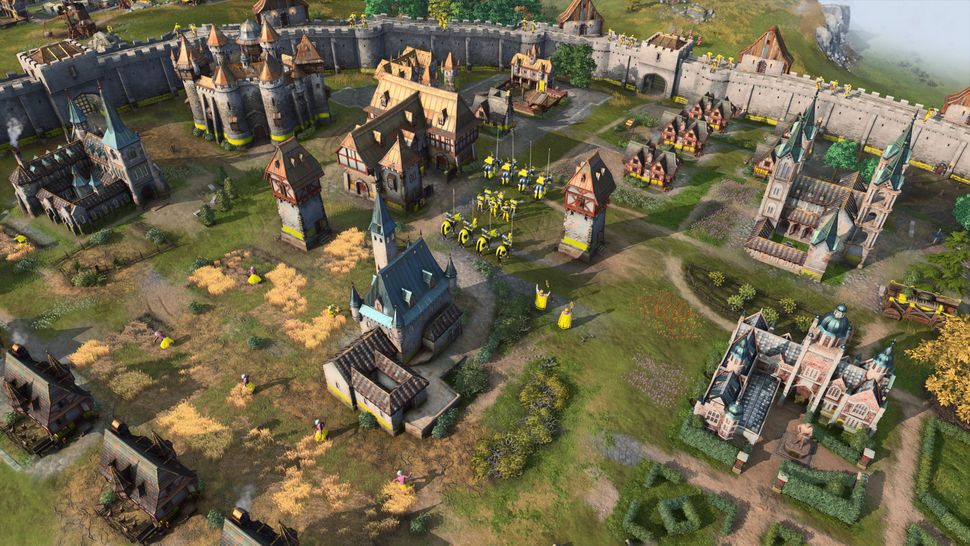 PC Game Pass launched in 2019 and allows Windows 11 and Windows 10 players the opportunity to enjoy all of the benefits of Xbox Game Pass. However, there are slightly different libraries of games – with PC Game Pass including some of the best PC games like League of Legends and Total War: Warhammer 3, which aren't available on console. As an added bonus, PC Game Pass also includes access to EA Play, an additional library that includes legacy EA games and discounts on the publisher's new releases.
What is Xbox Game Pass Ultimate?
There are three types of Game Pass subscription, with Xbox Game Pass Ultimate combining the benefits of Xbox Game Pass and PC Game Pass, along with some additional benefits. With an Xbox Game Pass Ultimate subscription you can play hundreds of games on console, PC, and cloud; the package also includes an Xbox Live Gold subscription, and access to the EA Play vault (and with it, over 50+ games from publisher EA from across all four generations of Xbox). Game Pass Ultimate is the most expensive of the three available options, but for just $5 more a month over a regular subscription it's well worth it.
What is Xbox Cloud Gaming?
An often overlooked bonus of an Xbox Game Pass Ultimate subscription is your ability to stream hundreds of high-quality games anywhere with a solid internet connection. Xbox Cloud Gaming is designed to let you play Xbox console games on (and with) the devices that you have to hand – you could, for example, play Sea of Thieves on an iPad and control your ship with a DualSense controller if you wanted to. There are also over a hundred games in the Xbox Cloud Gaming library that support dedicated touch controls.
With Xbox Cloud Gaming, you're able to start a game on your Xbox Series X and then pick up your progress on supported mobile devices, tablets, and PCs. You can jump into multiplayer sessions with friends, without having to wait for a (supported) game to download. And you can even use Xbox Cloud Gaming to play new-gen games on your Xbox One – Microsoft Flight Simulator isn't technically available for the aging console, but you can play it at Xbox Series X quality via the cloud.
How many subscribers does Xbox Game Pass have?
Xbox Game Pass currently has 25 million subscribers. Given the service was introduced in 2017, this is quite the turnaround for Microsoft. Growth is expected in the future too, bolstered by the purchase of companies like Zenimax – ensuring that future Bethesda games like Starfield and The Elder Scrolls 6, and new titles from Arkane, id Software, MachineGames, and more are all available as part of your Xbox Game Pass subscription from day one.
How much does Xbox Game Pass cost?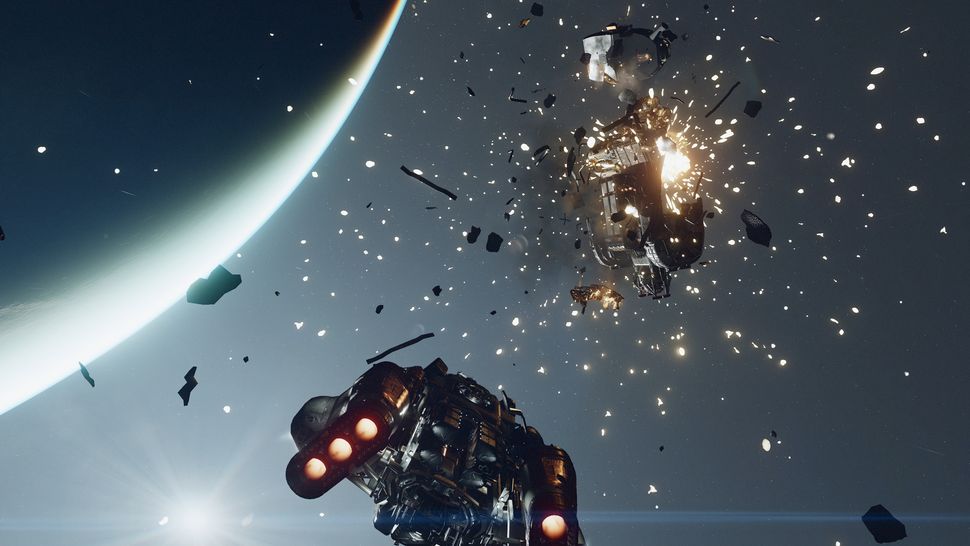 The Xbox Game Pass price can differ, depending on what you're looking for. The standard Xbox Game Pass subscription costs $9.99 / £7.99, which will give you access to over 300 games that you can play on your Xbox Series X or Xbox One. PC Game Pass also costs $9.99 / £7.99, and includes access to the EA Play vault of games. The best value for money is Xbox Game Pass Ultimate. Priced at $14.99 / £10.99 a month, Ultimate gives you access to Game Pass for console and PC, opens up access to EA Play, includes an Xbox Live Gold subscription, and will let you play games from the cloud.
How does Xbox Game Pass Ultimate compare to PS Plus Premium?
In our estimation, PS Plus Premium misses the point of Game Pass – not that that's necessarily a bad thing. Microsoft is leveraging its subscription service to build up the Xbox ecosystem, using the fact that brand new upcoming Xbox Series X games are available through it day one as a massive selling point. Sony on the other hand seems content with expanding its current offering, making the best version of PlayStation Plus that it can. For a more thorough breakdown, read our comprehensive PlayStation Plus Premium vs Xbox Game Pass Ultimate breakdown.
How many games are on Xbox Game Pass?
There are over 400 games on Game Pass – when you factor in what is available for console and PC, and via the EA Play library. The list of all Game Pass games is exhaustive, as it includes some of the best Xbox 360 games through to the best Xbox Series X games, including new first-party experiences like Halo Infinite. The library changes every month, with third-party publishers bringing its titles in and out of the service, with the only certainty being that Xbox exclusives will be available as part of your subscription on the day of their release.
You may be wondering how long games stay in Xbox Game Pass. Well, typically, first-party games – the ones developed by those under the Xbox Games Studios umbrella and published by Microsoft – do not rotate out of the service, with some notable exceptions. For example, there are no Forza Motorsport games available via Game Pass due to expiring licenses with car manufacturers. However, exclusives released over the last 20 years, ranging from Blinx: The Time Sweeper to Gears of War to Quantum Break to Halo Infinite are all in there.
You'll also find a range of Bethesda titles in Game Pass following the company's acquisition in 2021. There are over 20 Bethesda games in Game Pass, ranging from classics like DOOM and Quake to more recent releases such as Hi-Fi Rush and Deathloop. Should Microsoft Gaming complete its acquisition of Activision, you should expect to see Activision and Blizzard games – everything from the best Call of Duty games through to Diablo 4 – join the service in the future.