The Xbox Game Studios list of developers and active Xbox Series X games under development has never looked stronger. Microsoft Gaming has been heavily investing in the Xbox ecosystem for years now, with the lineup of internal studios now stretching to well over 20 developers.
That's thanks to some high-profile acquisitions of companies like ZeniMax Media and investment in new entities like The Initiative -- and the now-finalized Activision Blizzard acquisition has only further expanded things. The upcoming Xbox Series games lineup has never looked better.
Below you will find the full Xbox Game Studios list (the ink is still drying on the Activision Blizzard deal, but we'll be sure to update those developers here soon) alongside a breakdown of what each developer is famous for as well as some insight into what they are working on next, each of which will land in Xbox Games Pass from day one. In fact, the vast majority of the best Xbox Series X games and best Xbox One games from these studios are can be found in the full Xbox Game Pass list.
Keep reading to see the Xbox Game Studios titles that are set to define the future of Xbox.
---
Full Xbox Game Studios list
Every Microsoft-owned, first-party studio and what they are working on:
Beenox
Blizzard Entertainment
Demonware
Digital Legends
High Moon Studios
Infinity Ward
King
Radical Entertainment
Raven Software
Sledgehammer Games
Toys for Bob
Treyarch
---
343 Industries
Notable releases: Halo 5: Guardians (Xbox One, 2015), Halo Infinite (Xbox Series X, 2021)
Working on: Halo Infinite (live service)
Founded in: 2007
343 Industries has stewardship over the Halo franchise. The studio most recently released Halo Infinite on 15 November, 2021 for Xbox Series X, Xbox One, and PC. The studio is set to continue working on Halo Infinite for the next decade, expanding Master Chief's journey on Zeta Halo with campaign expansions, and continuing to maintain the Halo Infinite multiplayer live service experience with additional seasons of content.
Alpha Dog Games
Notable releases: Wraithborne (iOS, 2012), MonstroCity Rampage (iOS, 2017)
Working on: TBC
Acquired in: 2021
Alpha Dog Games is a mobile-focused developer that was actually acquired by Bethesda in late 2019 to support the publisher's growing interest in the iOS and Android market. Given Microsoft's investment in mobile and cloud gaming, it's likely that Alpha Dog will continue working behind the scenes on the initiative.
Arkane Studios
Notable releases: Dishonored (Multi, 2012), Prey (Multi, 2017), Deathloop (Xbox Series X, 2022), Redfall (Xbox Series X, 2023)
Working on: TBC
Acquired in: 2021
Arkane Studios is known for building complex immersive sims, experiences that weave a reactive sense of choice and consequence right through the action. Arkane most recently released Deathloop as a timed-exclusive on PS5, and the studio is thought to be working on an Xbox Series X port now. Arkane is also developing Redfall, a co-op shooter which'll let you and your friends hunt vampires across a sprawling open world – it's expected to launch May 2, 2023.
Bethesda Game Studios
Notable releases: Fallout 3 (Multi, 2008), The Elder Scrolls 5: Skyrim (Multi, 2011)
Working on: Starfield (Xbox Series X, 2023), The Elder Scrolls 6 (TBC)
Acquired in: 2021
By acquiring Bethesda Game Studios, Microsoft has added one of the most successful and influential outfits in the industry to its arsenal. This is the studio responsible for overseeing the Fallout and The Elder Scrolls franchises, although it also has a brand new IP in the works called Starfield. Starfield is a sci-fi RPG that is expected to launch in early 2023.
Bethesda Softworks
Notable releases: N/A
Working on: N/A
Acquired in: 2021
Microsoft didn't just acquire eight development studios, it also brought ZeniMax Media's publishing wing into the fold too. That means that 'Bethesda' as you traditionally know it will continue to exist, with Microsoft allowing it to work semi-autonomously where it will continue to publish the games that are born from its portfolio of partners.
Compulsion Games
Notable releases: Contrast (Multi, 2013), We Happy Few (Multi, 2018)
Working on: South of Midnight (TBC)
Acquired in: 2018
Compulsion Games has only released two games since its formation in 2009, Contrast and We Happy Few, which are polar opposites in terms or theme and genre, although they are connected by a shared value: an undeniable sense of style. Compulsion Games is working on a new adventure game set in the American South called South of Midnight. Details are light on the ground, but it looks absolutely stunning.
Double Fine Productions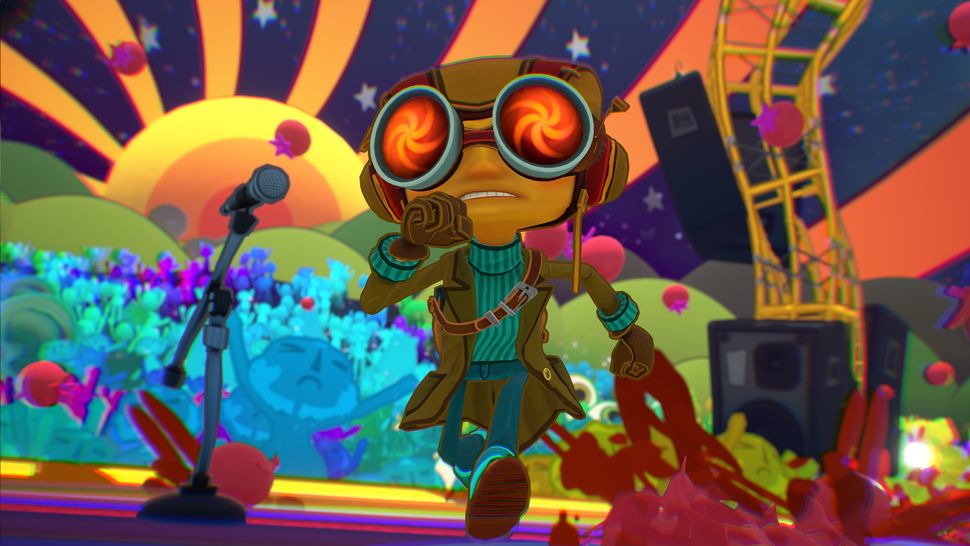 Notable releases: Brutal Legend (PS3/Xbox 360, 2009), Psychonauts 2 (Multi, 2021)
Working on: TBC
Acquired in: 2019
Double Fine Productions creates cult-classics. Ever since its formation in 2000, Double Fine has always made games its own way, with an unwavering desire to provide windows into weird and wonderful worlds. Double Fine released Psychonauts 2 to rave reviews in 2021, and the studio is yet to announce what it is currently working on.
id Software
Notable releases: Doom (Multi, 2016), Doom Eternal (Multi, 2020)
Working on: TBC
Acquired in: 2020
They don't come more legendary than id Software. This is the studio that essentially created the first-person shooter with Wolfenstein 3D in 1992, Doom in 1993, and Quake in 1996, and is known for having the industry's greatest shotgun. id is yet to reveal what it is working on following the release of Doom Eternal.
inXile Entertainment
inXile is a studio with speciality in c-RPGs, founded by Brian Fargo – director of Wasteland and executive producer of the original Fallout. inXile is now working on a brand new AAA RPG called Clockwork Revolution, a first-person action game with big BioShock Vibes – which is to say, a unique world and an unmistakable visual style. Clockwork Revolution is set to launch in 2024 for Xbox Series X.
MachineGames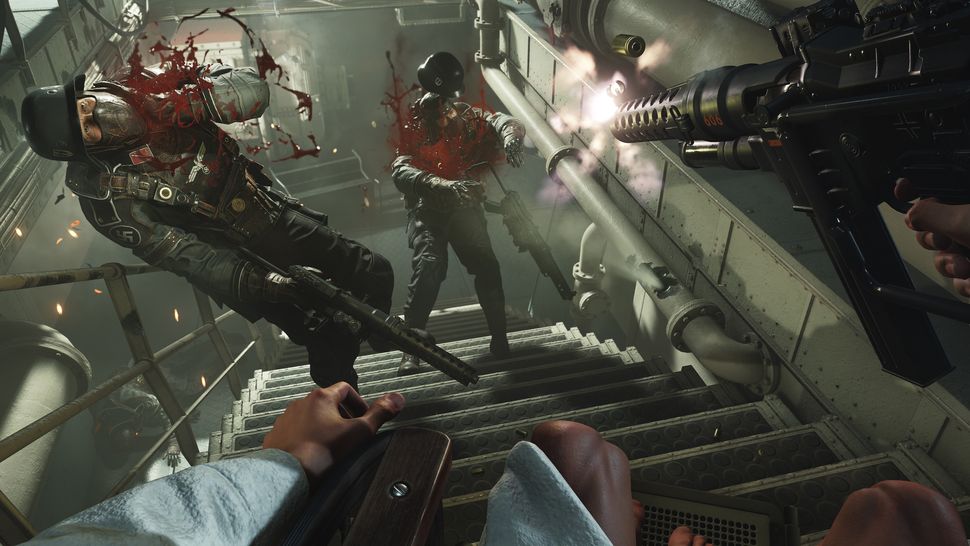 MachineGames was founded in 2009 by former members of Starbreeze Studios, before being handed the reins to the Wolfenstein series in 2010. The studio made a name for itself with its subversive and tightly-designed first-person shooters. It was recently announced that Bethesda will be collaborating with LucasFilm Games to create a brand new Indiana Jones game, with MachineGames handling development.
Mojang Studios
Mojang is the Minecraft company. Acquired by Microsoft in 2014 for 2.5 billion dollars, Mojang has been dutifully updating and evolving Minecraft across all of its supported platforms since. While the studio rarely operates outside of the core Minecraft experience, it did release a family-friendly dungeon-crawler in 2020 called Minecraft Dungeons, and collaborated with Blackbird Interactive on a new action-strategy game titled Minecraft Legends.
Ninja Theory
Notable releases: DmC: Devil May Cry (Multi, 2013), Hellblade: Senua's Sacrifice (Multi, 2017)
Working on: Senua's Saga: Hellblade 2 (Xbox Series X, 2024), Project: Mara (Xbox Series X, TBC)
Acquired in: 2018
Ninja Theory built its reputation creating beautiful, detailed action-adventure games like Enslaved: Odyssey to the West and DmC: Devil May Cry. Since its 2018 acquisition, Ninja Theory has invested heavily into state-of-the-art motion capture, Unreal Engine 5, and other new technology to help drive forward Xbox Series X fidelity. The studio is working on Hellblade 2, and a new experimental horror game codenamed Project Mara.
Obsidian Entertainment
Notable releases: Pillars of Eternity (PC, 2015), The Outer Worlds (Multi, 2019), Grounded (Multi, 2022), Pentiment (Xbox Series X, 2022)
Working on: Avowed (Xbox Series X, 2024), The Outer Worlds 2 (Xbox Series X, TBC)
Acquired in: 2018
Obsidian Entertainment is a legendary developer of RPGs. Whether it's action-heavy, like Fallout: New Vegas and The Outer Worlds, or leaning more heavily into the strategy-side with Pillars of Eternity, the name 'Obsidian' is a mark of quality. The studio released Pentiment last year, and transitioned Grounded out of early access. The studio is now focusing its attention on a new RPG set in the Pillars of Eternity universe named Avowed, and has begun early work on The Outer Worlds 2.
Playground Games
Playground Games was given the keys to the Forza franchise back in 2010, with Forza Horizon developed in collaboration with series stalwarts Turn 10. Ever since, Playground has consistently delivered open-world racing games that go above and beyond that of the competition. Following the release of Forza Horizon 5 in 2021, the studio is now full focused on its reboot of an iconic Xbox RPG – Fable.
Rare
Notable releases: Viva Pinata (Xbox 360, 2006), Sea of Thieves (PC/Xbox One, 2018)
Working on: Everwild (Xbox Series X, TBC)
Acquired in: 2002
Rare is a legendary British studio. So much so, it's difficult to know where to even begin. So let's skip the history lesson and fast-forward to the present. Rare continues to support and update Sea of Thieves, one of the best multiplayer games out there right now, while it works on a brand-new co-op adventure called Everwild.
Roundhouse Studios
Notable releases: N/A
Working on: TBC
Acquired in: 2021
Roundhouse Studios is an unknown quantity. This is a studio created by Bethesda in 2019, staffed by developers that were with Human Head Studios right to the bitter end. Given that staff has experience in everything from FPS to RPGs, it's impossible to know what it is working on – but whatever it is, it's bound to still be in the very early stages of pre-production. Additionally, we know that Roundhouse is providing support to Arkane on the development of Redfall.
Tango Gameworks
Tango Gameworks is Shinji Mikami's studio, the famed creator of such classics as Resident Evil and Dino Crisis. Tango's first two releases were confident, terrifying psychological horror games, although its latest is a little weirder. Ghostwire Tokyo launched as a timed-exclusive on PS5 in 2022, and the studio is expected to release an Xbox Series X port in 2023. The studio also shadow-dropped the excellent Hi-Fi Rush in January 2023, although Tango is yet to announce what it will be turning its attention to next.
The Coalition
Notable releases: Gears of War 4 (Xbox One, 2016), Gears 5 (Xbox One, 2019)
Working on: TBC
Founded in: 2010
When Microsoft acquired the rights to Gears of War from Epic Games in 2014, it was handed off to The Coalition. The studio now leads production on the franchise, pushing the scope of the series with each new installment. The Coalition's most recent release was Gears 5 in 2019, although it has since launched an updated version of the game for Xbox Series X. The studio is yet to confirm what it's working on now, although it is known to be investing heavily in Unreal Engine 5.
The Initiative
Notable releases: N/A
Working on: Perfect Dark (Xbox Series X, 2022)
Founded in: 2018
The Initiative is a brand new video game developer, founded by former Crystal Dynamics studio head Darrell Gallagher. The studio is packed with talent from BioWare, Naughty Dog, Respawn Entertainment, and others, and is being touted as a key player in Xbox's future. The Initiative is currently developing a reboot of the Perfect Dark series, which was revealed in 2020. Due to the scope of the project, Tomb Raider developer Crystal Dynamics has been brought in to co-develop Joanna Dark's long-awaited return.
Turn 10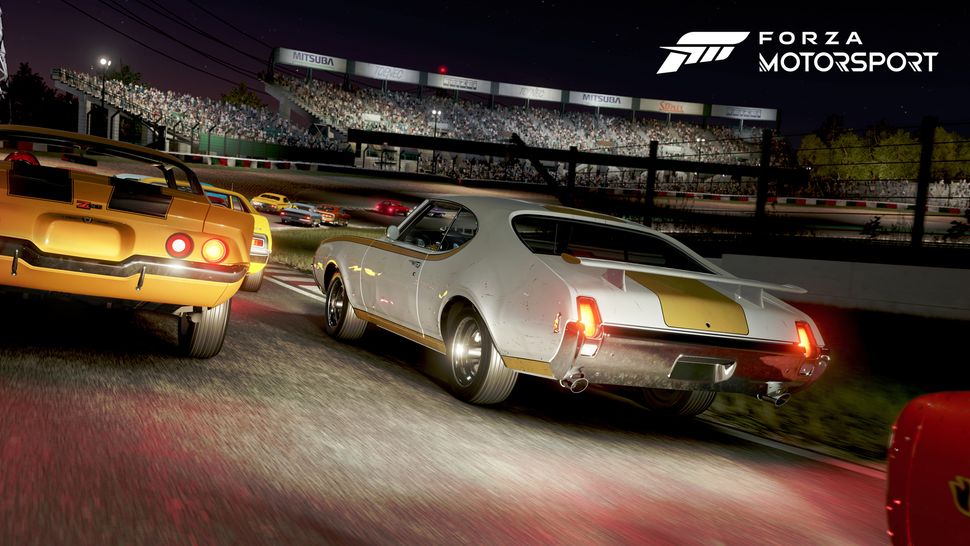 Notable releases: Forza Motorsport 7 (Xbox One, 2017)
Working on: Forza Motorsport (Xbox Series X, TBC)
Founded in: 2001
Ever since its formation, Turn 10 has been known for its meticulous attention-to-detail, working to create the most realistic and engaging racing sims imaginable. It's currently building a next-generation Forza experience for Xbox Series X. Boasting a stunning visual fidelity and commitment to performance, Turn 10 is expected to launch the next generation of Forza Motorsport sometime in 2023.
Undead Labs
Notable releases: State of Decay (PC, 2013), State of Decay 2 (Xbox One, 2018)
Working on: State of Decay 3 (Xbox Series X, 2022)
Acquired in: 2018
Undead Labs has had its sights on delivering the ultimate zombie survival experience ever since its formation. The studio is currently working on State of Decay 3 for Xbox Series X, which will be its first release since becoming a first-party Xbox studio in 2018. The game is thought to still be early in development, so we'll likely be waiting a little while before we see any more of it in action.
World's Edge
While World's Edge isn't directly responsible for making new games, it has been positioned as a caretaker for one of Microsoft's biggest franchises. The studio coordinates development for Age of Empires, working to ensure external studios such as Relic Entertainment and Forgotten Empires are properly aligned. To that end, World's End helped to ship Age of Empires 4 in 2021 for PC, and is yet to reveal what it's working on next.
Xbox Game Studios Publishing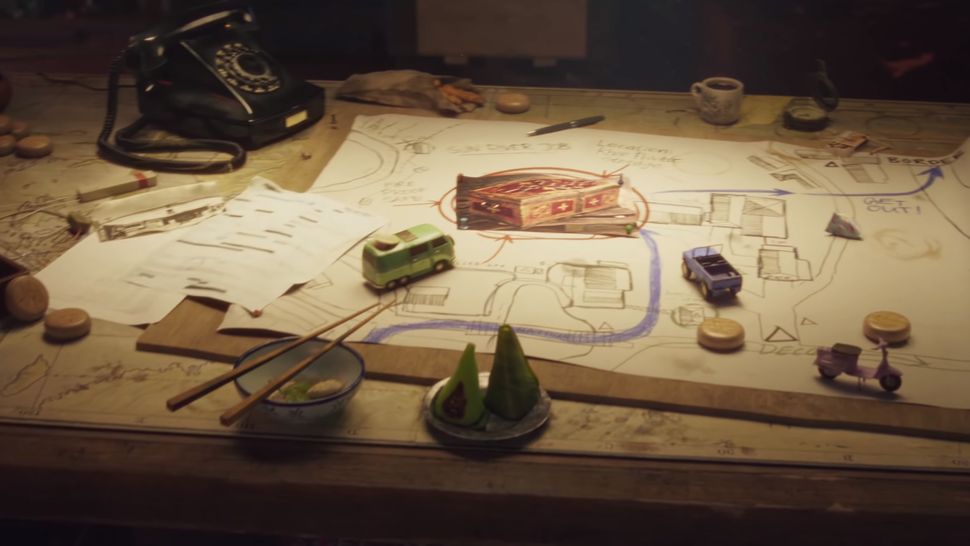 Notable releases: N/A
Working on: N/A
Founded in: 2000
Xbox Game Studios Publishing is an internal group within the Xbox Game Studios group that supports external developers, and those under the wider first-party group. In the past, the global publishing team has worked with partners like Insomniac and Dontnod to bring Sunset Overdrive and Tell Me Why to the platform; it's currently helping Avalanche Studios with its co-op smuggling game Contraband.
ZeniMax Online Studios
Notable releases: The Elder Scrolls Online (Multi, 2014), Fallout 76 (Multi, 2018)
Working on: N/A
Acquired in: 2021
ZeniMax Online Studios is responsible for creating and overseeing Bethesda's online-focused games, such as The Elder Scrolls Online and Fallout 76. The studio isn't known to have any brand new games in development, although it is continuing to support, develop, and grow Bethesda's MMORPGs. ZeniMax Online Studios' most recent release was the The Elder Scrolls Online: High Isle expansion.