We may be getting further through the year, but there are still lots of exciting upcoming Xbox One games on the way. With some Xbox exclusives and lots of releases also coming to Xbox Game Pass, the latest round of announcements during the Xbox and Bethesda showcase revealed plenty more to add to our growing wishlists. From the likes of Final Fantasy 7 Crisis Core Reunion to Saints Row and more, there's certainly no shortage of great titles on the horizon.
Below, we've put together a list of the biggest upcoming Xbox One games to look forward to. All organized in release date order so you know what to add to your wishlist first, read on to stay up to date on the most exciting releases coming to Xbox One in 2022 and beyond.
2022
Two Point Campus
Release date: August 9, 2022
What is it? The latest management sim from the team behind Two Point Hospital (and the original creators of Theme Hospital).
Two Point Campus is the next step in the journey for the Two Point universe, as we move away from medicine and right onto college. You'll have to look after everything from the design and layout of your brand new school to the intricate details surrounding the happiness and well-being of your students. It's a much more personal level of sim than before, and all the more fun for it.
Saints Row
Release date: August 23, 2022
What is it? A Saints Row reboot for the new generation.
Saints Row is back, but rather than a sequel to Saints Row 4, developer Volition is delivering a reboot that's more grounded than the series has been in recent years. You'll be exploring the origin story of The Saints, playing again as the fully customizable Boss with a small crew. It'll be up to you to define what sort of crime empire they build though, with the city of Santo Ileso yours to take for yourself - well if you can get by the other gangs of course.
Overwatch 2
Release date: October 4, 2022 (Early Access)
Overwatch 2 is inbound and launching as a free-to-play title. Arriving this October in Early Access, you'll be able to jump in and get a taste of what's to come, which will include new heroes such as Junker Queen. It's also set to be more focused on storytelling than the original game as it will also have Story Missions alongside the traditional PVP combat.
Marvel's Midnight Suns
Release date: October 7, 2022
Imagine XCOM but with a roster of Marvel superheroes to choose from, and you've basically got Marvel's Midnight Suns. You'll play as The Hunter, the first fully customizable Marvel character, and you'll be leading a selection of heroes from a pick of 12 against Lillith, Mother of Demons. Same turn-based combat you know and love from Firaxis, but on a whole new scale.
High on Life
Release date: October 25, 2022
High on Life is a brand new game that's coming from the mind of Rick and Morty's Justin Roiland. It's down to you to save humanity from an alien cartel who wants to use humans as drugs - literally to get high on life. You'll be partnering up with living, talking guns to save the world, and it looks as wacky, weird, and wonderful as you'd hope.
Call of Duty: Modern Warfare 2
Release date: October 28, 2022
Infinity Ward is bringing us Call of Duty: Modern Warfare 2 later this year, seemingly directly following the 2019 reboot's narrative. We'll be rejoining Task Force 141 with Captain Price and co as they deal with various antagonist forces including Victor Zakhaev.
Pentiment
Release date: November 2022
From the developers at Obsidian comes a rather unique RPG called Pentiment that focuses on choice-driven storytelling in the early 16th century in Germany. You'll follow characters over the course of 25 years as you unravel the mystery of a series of murders at Kiersau Abbey. You play as an illustrator who has the skills to expose the killers, but also every decision you make will have lasting consequences, so you'll need to choose wisely.
The Callisto Protocol
Release date: December 2, 2022
The Callisto Protocol is a brand new horror game coming from the creator of Dead Space. You play as Jacob Lee, who's been thrown into Black Iron Prison - a maximum security facility on the titular moon of Jupiter. But, when things start going wrong as the inmates begin to transform into horrific creatures, he's got to find a way out and attempt to survive. Along the way though, he'll also discover some dark secrets that lurk below the surface, so it sounds like it's going to be quite the story.
Hogwarts Legacy
Release date: Holiday 2022
It's time to take up your invitation to the School of Witchcraft and Wizardry with Hogwarts Legacy. Set at a point long before a Potter stepped foot inside, aka the 1800s, you play as a completely customizable character who just so happens to hold the key to an ancient secret that threatens the wizarding world. You'll need to balance all of that with being a fifth-year student too, which includes learning spells, brewing potions, growing plants, and tending to your magical beasts. This is an open-world game too, so you'll also be exploring Hogwarts and the surrounding areas like Hogsmeade at your leisure.
Sonic Frontiers
Release date: Holiday 2022
Sonic Frontiers is letting the blue blur go more open-world than ever before. With a playable area of Starfall Islands set across multiple terrains including dense forests, deserts, waterfalls, and more, Sonic will be reaching new speeds across some of the most beautiful locales in the series yet. Of course, there are enemies to take on too, so it'll be interesting to see how this new format works for Sonic.
Final Fantasy 7 Crisis Core Reunion
Release date: Winter 2022
Ahead of the next part of Final Fantasy 7 Remake, Square Enix announced that we'll have Final Fantasy 7 Crisis Core Reunion to look forward to towards the end of 2022. As a true remaster of the classic PSP game, Reunion will follow the same story as protagonist Zack Fair sets out on a mission in search of a missing Soldier. With various improvements including graphics that have gotten the HD treatment and refreshed 3D character models, all of the dialogue will also be fully voice-acted to bring the experience to life for new generations of players.
TBC 2022
Somerville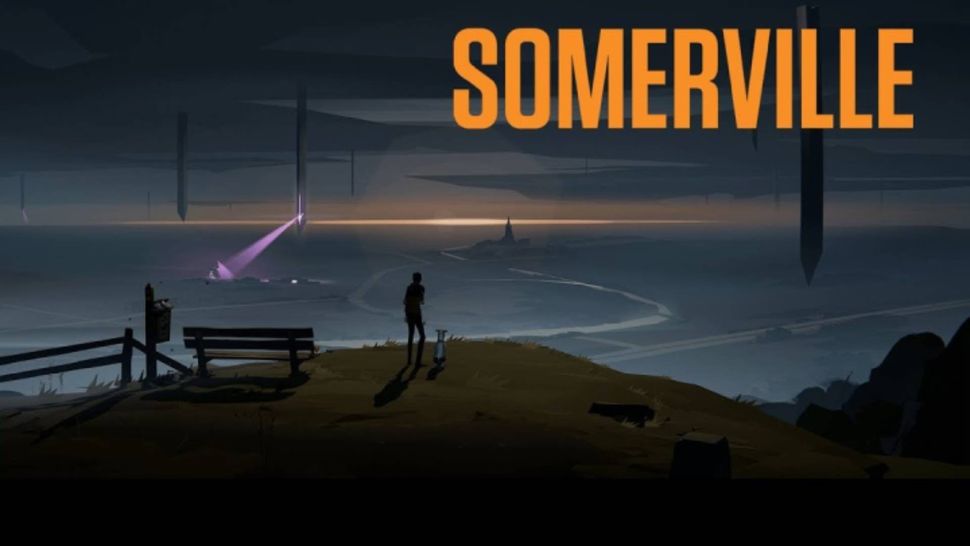 Release date: TBC 2022
When a project is from a studio led by the founder of Limbo and Inside developer Playdead, you know that it's not going to be all kittens and rainbows. The beautifully stylized Somerville looks like another agonizingly stressful narrative journey as we follow a family through a major disaster. Given that we're even joined by the family dog, you can just tell that the threat of loss amidst chaos is going to be a pervasive theme. At least we have until 2022 to prepare.
Party Animals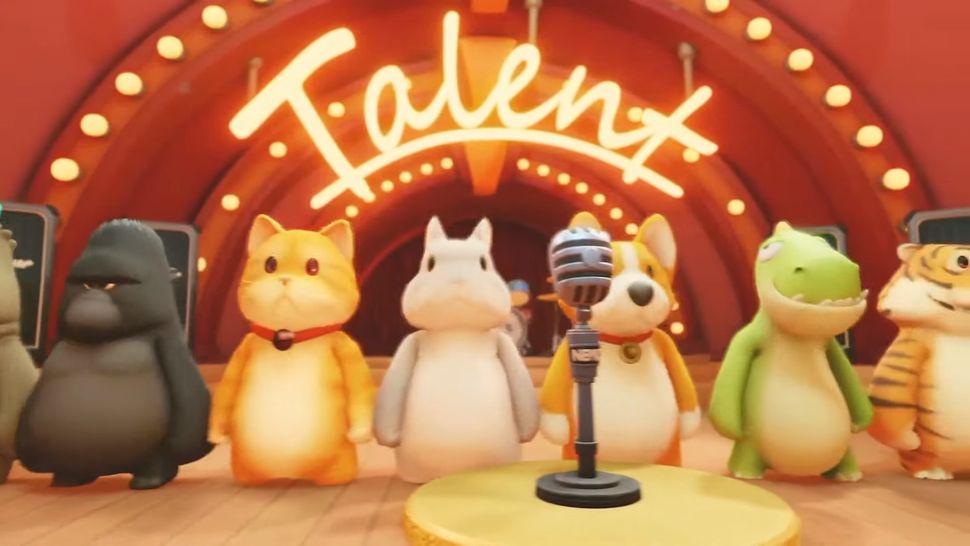 Release date: TBC 2022
There's absolutely no shortage of party games where the name of the game is to annihilate your friends but none of them let you play as a kitten or a corgi and force you to fight over gummy bears. Party Animals is the latest in a long line of physics-based chaos machines but stands out with its frankly adorable roster of characters. A dinosaur called Underbite, Carrot the bunny, and Otta the, well, otter are all waiting for you to arm them with crossbows and kill each other in hilarious ways. How could we disappoint them?
TBC
Lord of the Rings: Gollum
Release date: TBC 2022 / 2023
Play as the tormented hero in Lord of the Rings: Gollum, a new RPG that sees the unusual protagonist go on a journey to reunite himself with his precious. In this stealth-focused adventure, you'll travel through famous locations from Middle-Earth, while also managing the dual personalities of Smeagol and Gollum. It'll reveal more about his journey overall too, including his time spent below the Dark Tower and with the Elves of Mirkwood.
Vampire: The Masquerade – Bloodlines 2
Release date: TBC
Vampire: The Masquerade - Bloodlines 2 throws you into the seedy underbelly of Seattle where creatures roam, but thankfully you're a vampire. Turned as an act of vampire terrorism during the 'Mass Embrace', you'll soon get caught up in vampire faction politics, where you're still just trying to deal with your new way of life. This is an RPG at its core too, filled with player choices, a strong narrative, and branching dialogue options too.