Want more?

Looking for a console-by-console breakdown of every game you need to pay attention to? GamesRadar has you covered. We keep lists of the most anticipated upcoming games totally up-to-date to give you the best information available on the web.
Upcoming Xbox 360 games | Upcoming Xbox One games
Upcoming PS3 games | Upcoming PS4 games | Upcoming PS Vita games
Upcoming Wii U games | Upcoming 3DS games
Upcoming PC games
Xbox One? Sure, but what about the current one?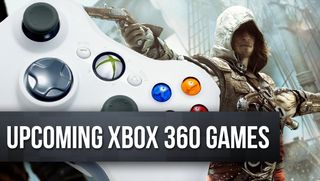 The Xbox One is out now, but why leave the 360 in the dust so soon? There are plenty of games coming for the current Microsoft machine worth your time, and none require you to spend a bunch of money you don't have on a box you might not want.
The following is a list of 25 games you should be paying attention to in the near future. Some are established franchises, others are brand-new ideas, but all of them look to be quality gaming experiences. And good news! They're all coming to an Xbox 360 near you--no new hardware required. So what are you waiting for?
Far Cry 4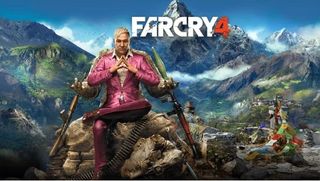 Release Date: November 18
A man returns home to scatter his mothers ashes. Instead, he gets dragged into a civil war by a crazed dictator and finds himself taking down mercenaries and war criminals left and right. Madness? Insanity? Nope--just another day in the world of Far Cry.
Much of what weve seen in the upcoming sequel seems to be built upon the foundation of Far Cry 3. Thats not necessarily a bad thing--we loved the open world, gorgeous environments, and free form missions of our tropical island, so making it bigger, better, and set on the side of a mountain seems like a pretty sweet deal. Lets just hope that new guy Pagan Min can hold a candle to our dearly departed Vaas.
Middle-earth: Shadow of Mordor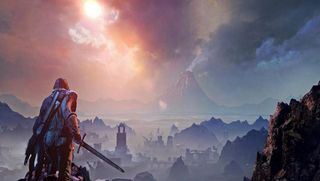 Release date: Novermber 18, 2014 [Pre-Order it on Amazon]
We've spent a lot of time in Middle-earth over the years, whether we've read about the inhabitants of the world, watched their adventures on the big screen, or controlled their fates in a ton of video games. However, we've never seen the mythical world like we're going to see in Middle-earth: Shadow of Mordor; it's going to open our eyes in a whole new way.
For the first time, we're going to feel like a true denizen of this tumultous world: we'll have our own powers, our own skills, and our own weaponry. If we go into battle and allow our opponent to win, we'll have our own enemies too, so we'll have to watch our backs. Best of all, since the game takes place between The Hobbit and the Lord of the Rings, we'll have a new story to make our own, possibly without any sightings of storied LotR characters. We're more than ready to jump right in to Middle-earth again; let's hope our chance arrives soon.
Dragon Age: Inquisition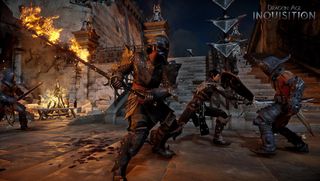 Release date: November 18, 2014
A measly teaser is all we saw of Dragon Age: Inquisition at E3 2013, a move that left some of us scratching our heads. Sure we saw Morrigan again, confirming a sorely missed presence in the next game, but aside from that we still had no idea what the game looked like, how it played, or anything else. Luckily, since then some information has come across the wire, and we like what we see.
Recent information tells us that we're once again playing as a brand new character in the DA universe, leaving Hawke and the Grey Warden by the wayside. We love that idea, but we hope we'll be able to meet our former compatriots somewhere in the land of Ferelden. We'd hate to think that something terrible happened to one of them...or both.
The Crew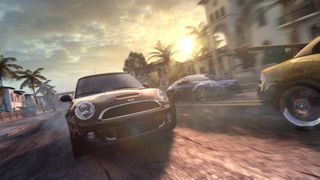 Release date: November 11, 2014
Customization, seamless multiplayer, an open world, expansive, custom quests, and cars? It seems the good folks at Ubisoft were looking for a way to make their racer unique, and stumbled onto the idea of borrowing just about everything thats become standard nowadays in the world of MMOs. At the rate things are going, its only a matter of time until they announce some kind of mount you can ride while riding in your ride (yo dawg)
All kidding aside though, theres plenty here to be excited about. Meeting other racers on the open road, spur of the moment races and challenges, and an entire freaking continent sounds like everything a racer could want outside of a real life car. Lets hope that its at least half as fun as it is ambitious.
WWE 2K15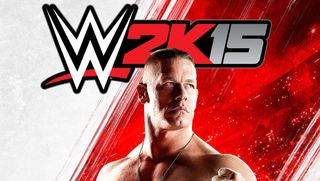 Release date: October 28, 2014 [Pre-Order it on Amazon]
The WWE franchise makes its big debut on the new generation of consoles, but that doesn't mean the last generation is being left on the entrance ramp. WWE 2K15 is still hitting the Xbox 360, bringing the same great WWE action we see every Monday to the console.
Even the last-gen versions have a lot of questions surrounding them, as we have yet to see a single screenshot. All we know is that John Cena is on the cover and that Bray Wyatt, Cesaro, Roman Reigns, and Hulk Hogan will be joining him in the game. We hope there's a big reveal soon, perhaps in August at Summerslam, but until then we'll just have to wait and see.
Pro Evolution Soccer 2015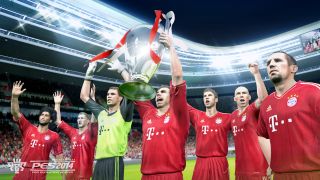 Release date: Nov. 13
FIFA or PES? Which association football/soccer series is the king of the pitch? To be honest, we dont really care. Fans love to get in a tizzy comparing the pros and cons of the two juggernauts, but we feel that to do so is really missing the point. Instead of reducing ourselves to the level of infighting knuckleheads, we should really be celebrating the real victory here--more footballslashsoccer for everyone!
And yes, more of the worlds most beautiful sport is the name of the game here. Smoother animations, more realistic lighting, and players who react identically to their real-life counterparts are the name of the game here. To be honest though, 22 men and one ball on the field would be enough for us--the rest is all just gravy.
Call of Duty: Advanced Warfare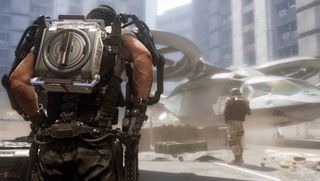 Release Date: November 4, 2014 [Pre-Order it on Amazon]
Look, we know there's a lot of Call of Duty fatigue. We see it every time the next installment is announced, with detractors beating the same "Call of Duty is the samer every year" drum until the mallet falls apart. Well-earned or not, those criticisms do not change the fact that Call of Duty is one of if not THE most successful shooter franchise available now, and a new entry gets a lot of people excited.
We're particularly interested in Advanced Warfare because it's the first under Sledgehammer Games in the new three-studio, three-year development cycle Activision has put in place. With a new studio comes new ideas, new direction, and potentially a whole new experience. We're looking forward to seeing what Sledgehammer has in store, and we hope they can drop the hammer on those naysayers with an impressive debut.
Escape Dead Island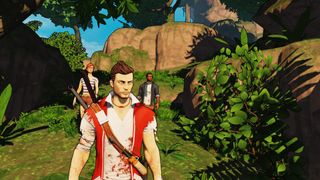 Release date: 2014 [Pre-Order it on Amazon]
We didn't know what to think when we first saw Escape Dead Island. We were thrown off by its cel-shaded visual style and lack of first-person gameplay, but the more we learned and the more we watched, the clearer the picture because. Escape Dead Island is going to be really cool, and we can't wait to play.
Playing as Cliff Calo, a guy who arrives in Banoi after the initial outbreak, we're going to be using our stealth and mystery-solving skills to make our way through the island this time around. Instead of taking on zombies face-to-face, we're going to stick to the shadows and try to avoid them as best we can. As much as we love zombie face-smashing, we're definitely intrigued by this new approach. We hope it pans out.
Tales from the Borderlands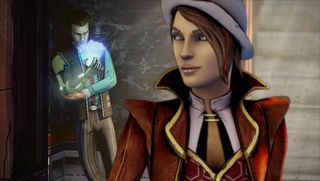 Release date: 2014
Telltale Games has made a name for themselves designing killer adventure games around known and licensed properties outside of video games. Back to the Future, Fables, and the Walking Dead all have seen the Telltale treatment, but what would happen if another video game franchise came under Telltale's microscope? We're going to find out soon when Tales of the Borderlands breaks new ground for the studio.
We've only seen a brief teaser trailer from last year's VGX awards, but the idea of Borderlands getting the full Telltale experience is incredibly cool. We're not sure who or what story we'll be following here: who are those two people in the trailer talking to Marcus? Why does one of them bear a striking resemblance to Handsome Jack? Where's Claptrap in all of this? We can't wait to hear more.