Games on the silver screen
When you think of video game to movie adaptations, it may be difficult to stay positive given the genre's somewhat 'colorful' history. Even blockbusters like Prince of Persia can't hold a candle to the excellent games and worlds that inspired them. But as the ever-changing landscape of the film industry reshapes itself, and games become an ever-more standard part of mainstream entertainment, we can't help but continue to hope for newer, more memorable, and more faithful tales, worthy of the established names they've been given.
And there's a whole bevy of video game-inspired movies on the horizon, ranging from wow (Uncharted) to WTF (Asteroids, The Sims). Even if it takes them forever and a day to actually release, we can't wait for these movies to hit theaters, for better or worse.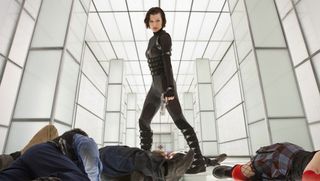 Resident Evil: The Final Chapter
Release date: January 27, 2017
Previously known as Resident Evil 6, the film is now titled "The Final Chapter", with filming pushed from August 2014 to summer 2015 due to Milla Jovovich's pregnancy. The forthcoming entry in the live-action Resident Evil saga will find Alice, Jill, Claire, Chris, Leon, Ada, and Wesker in a rush to reach to The Hive, where The Red Queen is plotting total destruction of the human race.
Rampage
Release date: April 2018
A dumb retro adaptation that could actually work, there's a two-word reason that this update of the '86 Midway game has potential: The Rock. Dwayne Johnson is starring in this tale of a giant gorilla, lizard, and wolfman wrecking skyscrapers through multiple cities, and has been cheerleading the project – otherwise headed up by the same team behind San Andreas - for a year or so now. There's currently a release date of April 2018, so expect this one to start shooting soon if that isn't going to move.
Call of Duty
Release date: 2018/2019
As of 2015, Activision is actively pursuing a multimedia business, by way of Activision Blizzard Studios. And entirely unsurprisingly, chief among its concerns is a Call of Duty movie franchise. More specifically, the publisher is talking about a Call of Duty cinematic universe. Given the game series' historical jumps between World War Two, Vietnam, modern conflict, and near-future warfare, that actually makes a hell of a lot of sense, provided the venture can find a neat, Marvel-style way of tying together the franchise' various eras and stories. As for distribution and funding, Acti doesn't seem particularly concerned about finding partnership deals. Given its own ludicrous cash reserves, it intends to produce its cinematic content independently in order to maintain creative control, and is open-minded about whatever distribution methods might be most appropriate. Read that to mean 'anything from cinema releases to online distribution is on the cards'.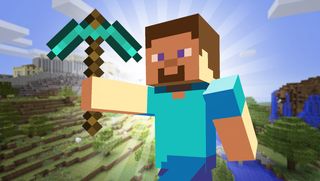 Minecraft
Release date: May 24, 2019
After The Lego Movie found massive success with the younger set, it seemed like a no-brainer that the wildly popular sandbox title from Mojang would head to the big screen. Confirmed by Notch himself back in February 2014, Mojang and Warner Bros. Pictures (and presumably now Microsoft) are working together to make the film a success, with It's Always Sunny in Philadelphia's Rob McElhenney directing.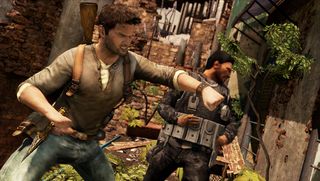 Uncharted
Release date: TBA
The saga of the Uncharted film is long and arduous, but Sony's refusal to give up shows the resolve of a platform-holder confident in its movie's (eventual) success. The project started in 2011, but issues over budget and story have led to a five-year revolving door of directors and writers. Recently though, a script (written by Blazing Aces scribe Joe Carnahan) seems to have been nailed down, so Sony's determination might now actually start to pay off.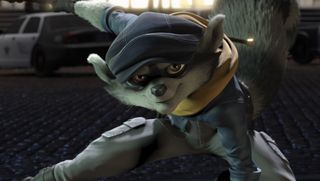 Sly Cooper
Release date: TBA
The film purportedly centers on Sly racing to recover pages from the Thievius Raccoonus before it falls into the hands of Clockwerk. It was set to feature voice actors from the video game series, with the exception of Kevin Miller (Sly Cooper), with a 2016 release planned, but as of the failure of the Ratchet & Clank movie, its release window, budget, and presumably entire worthiness as a production, are being re-evaluated. So it might not actually ever come out.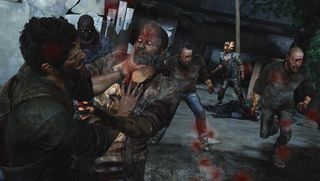 The Last of Us
Release date: TBA
Sony and Naughty Dog told us that The Last of Us would be transitioning to the big screen, with the game's story writer Neil Druckmann penning the movie script as well, and we immediately tried to think of the best cast for the film. Alas, since then - and despite the involvement of Sam Raimi as producer - the film seems to have fallen into development hell and somewhat stalled. Though according to Raimi, it hasn't been outright cancelled.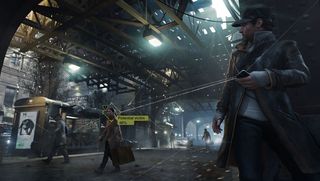 Watch Dogs
Release date: TBA
Ubisoft must be awfully big on Watch Dogs - a movie was on the cards before the game was evening out. The project went quiet for a good three years after that, but was re-announced - as a co-production with Sony - at E3 2016, so presumably s the production is ramping up.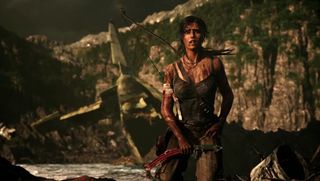 Tomb Raider
Release date: TBA
Just as the video game franchise rebooted in 2013, the Tomb Raider movie franchise is also restarted, as an adaptation of the new games. Alicia Vikander is in as Lara, Walton Goggins is the bad guy, and we know that the film starts in a boxing or MMA ring, thanks to a delicious, possibly accidental leak of the script's first page.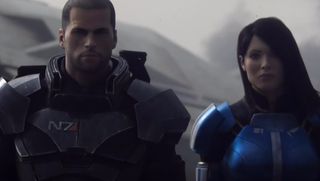 Mass Effect
Release date: TBA
The Avi Arad-led Mass Effect film has been in the works since 2010, but you wouldn't know it with the sheer lack of information. The film has gone through multiple writers since its announcement, and alas doesn't seem to have ever got much further than early pre-production, so maybe don't go sitting next to a calendar waiting for this one.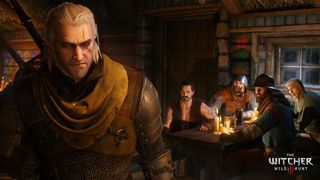 The Witcher
Release date: TBA
While theres technically already been a Witcher movie based on Geralts exploits, 2001s The Hexer didnt exactly have the weight of the critically-acclaimed video game series to support it. But with the recent success of The Witcher 3: Wild Hunt, all things silver-haired and magic are currently in right now. The last we heard, a 2017 release window has already been nailed down with Sean Daniel (the Mummy series) set to produce, but given that we're actually now in 2017, that clearly isn't happening.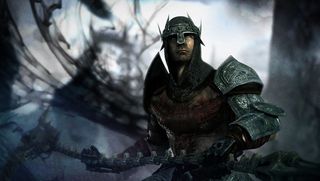 Dante's Inferno
Release date: TBA
Back in 2010, when Dante's Inferno came out, a full-length movie separate from the animated, direct-to-DVD feature was announced. However, that was before both the game and the animated movie achieved lower-than-anticipated sales. What does this mean for the movie? Well ComingSoon mentioned the film as still being a going concern in 2015, but, talk of Evil Dead remake director Fede Alvarez aside, the production has been pretty silent. Your breath. Do not hold it.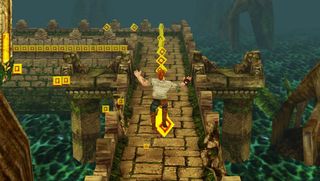 Temple Run
Release date: TBA
In 2013, Warner Bros. entered negotiations for a film adaptation overseen by none other than Harry Potter producer David Heyman. Helmed by animation vets Fergal Reilly and Clay Kaytis, the film adaptation is planned to follow an explorer who finds himself chased by demonic monkeys after he takes a sacred idol from (where else?) a temple. Basically, it's the same back story from the iOS game, fleshed out. No word on a release date yet though.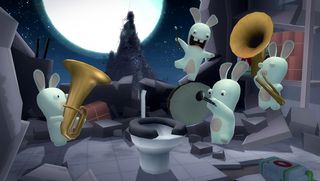 Rabbids
Release date: TBA
The Ubisoft movie studio won't just focus on mature films; the Rabbids franchise has been quite successful for them too, and a family-friendly movie to go along with the popular Nickelodeon TV series makes perfect sense. Preliminary reports suggest that the movie will be live-action with CGI Rabbids running amok, similar to the recent Smurfs movies.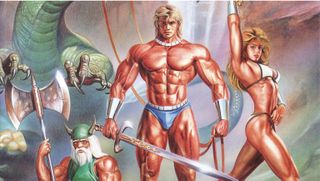 Sundry Sega properties
Release date: TBA
Sega's given its production arm, Stories International, free reign to adapt forty of its franchises, including Shinobi, Golden Axe, Altered Beast, Virtua Fighter, and Crazy Taxi. The company says it's looking to partner with "major studios" to turn these franchises into TV series, digital series and - yep, you guessed it - feature films. That leaves a lot of possibilities open, but expect to see news about at least one or two of those good old Sega classics heading to the silver screen at some point in the future.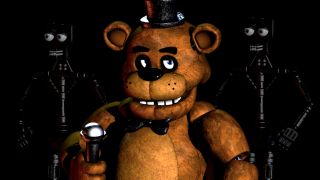 Five Nights at Freddys
Release date: TBA
Based on the popular indie game of the same name, Five Nights at Freddys the movie will follow a similar set up. Set in a Chuck-E-Cheese style restaurant where one of the house animatronics becomes a murderer at night, the hero needs to survive their shift. How that'll translate to film has yet to be determined - though a new story set in the existing canon is mooted - but Gil Kenan (Monster House) is set to direct, and Jim Henson's Creature Shop are slated to make the puppets.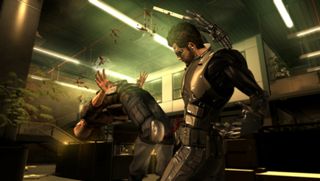 Deus Ex: Human Revolution
Release date: TBA
The Deus Ex movie has gone quiet since its 2013 announcement, changing writers, directors, and even production companies since then. There were fresh rumblings from the producer in 2015 though, so it may well be set for resurrection soon.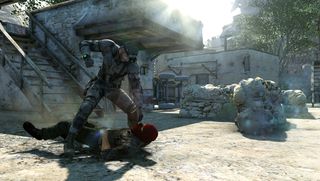 Splinter Cell
Release date: TBA
The Splinter Cell movie has changed its creative team a few times now, but one constant has remained: Tom Hardy is the live-action Sam Fisher. With director original Doug Liman having departed the project, the last we heard was that the script was in for a re-write by Frank John Hughes.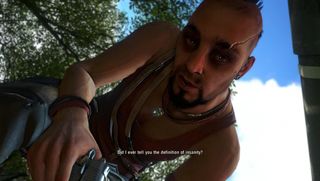 Far Cry
Release date: TBA
Now we're aware of the Uwe Boll Far Cry movie from a few years back (though we try not to be), but this should take that bad taste right out of our mouths considering Ubisoft itself is in charge. They have yet to announce anything about the film, other than it will exist, so the hope that it'll follow the story of Far Cry 3 still lives. Vaas is too cool of a character to ignore.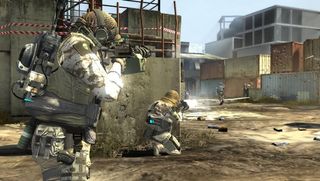 Ghost Recon
Release date: TBA
...and the Ubisoft train keeps on rolling! Like Far Cry, there's very little information around on the Ghost Recon movie yet. However, Ubisoft has reached out to a very big name to supervise the project: Michael Bay, serving as producer. Do you know what that means for the Ghost Recon film? Explosions!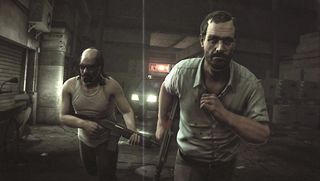 Kane and Lynch
Release date: TBA
While it languished in obscurity after losing its original director - as well as its lead cast members, Jamie Foxx and Bruce Willis - the film is (possibly) still on. Gerard Butler and Vin Diesel are now rumored to star in the film (well, as of 2013, so don't bet all your future happiness on this one actually happening), which also has a new director. F. Gary Gray will supposedly helm the project, having worked with Butler before on Law Abiding Citizen.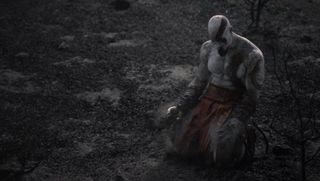 God of War
Release date: TBA
Believe it or not, the live-action God of War movie has been in development since 2005, but we've haven't heard a damn thing about it. No directors, no producers, no actors, no nothing. There have been a lot of different script writers, but nothing has stuck. We're beginning to think this film has a long road ahead filled with Herculean obstacles, but there's no denying a God of War movie would be a blockbuster. Hopefully this year's game will kickstart interest again.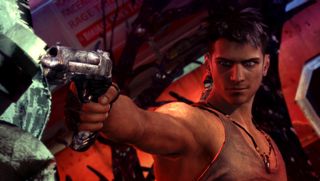 Devil May Cry
Release date: TBA
Remember when Capcom announced that Hollywood was making a Devil May Cry movie back at E3? We do, and damn, does DMC continue to have fantastic cinematic potential, whichever version of Dante the production goes with. Of course, that was back at E3 2011, and we haven't heard a thing in the almost six years since. Nothing's been officially cancelled but, er, moving swiftly on...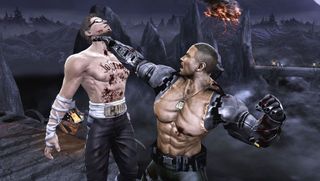 Mortal Kombat
Release date: TBA
After the incredible Mortal Kombat: Legacy web series finished up, director Kevin Tancharoen was tapped to make a full-length movie in the same vein. However, the project never hit full production, and now Furious 7 and The Conjuring director James Wan is onboard as producer, with Simon McQuoid graduating from commercials to make his feature debut.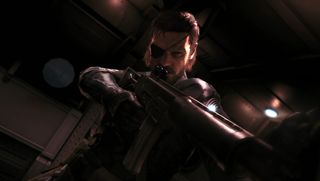 Metal Gear Solid
Release date: TBA
Oh, Metal Gear...we've waited so long to see you on a movie screen (since 2006, to be precise), but the sheer lack of any pertinent information makes us think that you'll never come to pass. I used to have visions of a live-action Solid Snake infiltrating a massive Shadow Moses Island at my local theater, but now...now I think it's a dream that'll never come true.
Sony Pictures is moving forward with the film, with Jordan Vogt-Roberts rumored to direct and Avi Arad rumored to produce. Solid Snake will be the star as confirmed by Kojima, but as far as whos playing him? Thats anyones guess.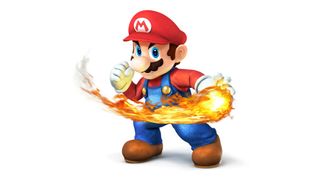 More Nintendo movies
Release date: TBA
Announced in 2016, Nintendo is re-doublings its efforts on multimedia production, with movies very much part of its long-term strategy. To that end it is now actively pursuing co-productions with external partners for movie projects based around many of its lead franchises. Expect Mario and Zelda to join Detective Pikachu over the next few years.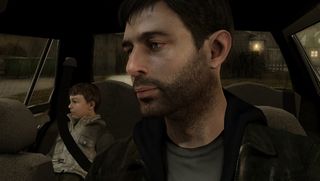 Heavy Rain
Release date: TBA
The Heavy Rain rights were bought way back in 2006, years before the game was released. We still do not have a movie. Unless you count the game itself. But hey, films (and games) have taken longer to produce than this.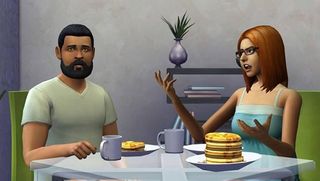 The Sims
Release date: TBA
There is a live-action movie based on a video game based on real life in the works. It was announced back in May 2007, but nothing has been heard since. If a big Hollywood studio wants to make a Sims movie, I volunteer to let them follow me around for two weeks and see real life in action. There'll be a lot of sitting...and typing...and game playing. Reality television, meet the reality movies!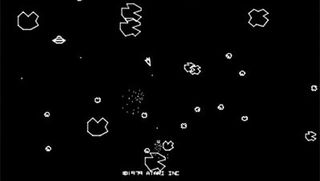 Asteroids
Release date: TBA
You are not hallucinating: Universal Pictures picked up the rights to a movie based on the classic black and white space shooter way back in July 2009. We've heard little since then, but there has been some activity behind the scenes. The script was (semi) recently re-written by F. Scott Frazier, with Lorenzo di Bonaventura producing, but the director search continues after Roland Emmerich backed out a few years ago.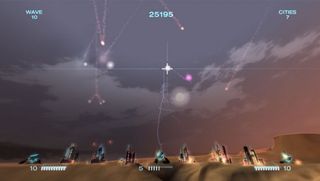 Missile Command
Release date: TBA
Thought the last slide was weird? Missile Command's movie rights were claimed by 20th Century Fox back in 2011, showing that there's a movie idea to be had basically anywhere you look. However, that's about all we know about the project, which means it could have fallen by the wayside... especially after Battleship came and went. Maybe some ideas are best left alone.
Centipede
Release date: TBA
And wrapping up the trinity of aged Atari properties is Centipede. As of May 2016, Emmett Furla Oasis films has a deal with the publisher to create a movie based on the 1980 arcade game. Another fairly abstract game concept looking for a story, then, but let's face it, when has a humans vs. giant bugs movie not been a good idea? Though someone's bound to pick up The Human Centipede by accident when it comes out on Blu-ray.
Borderlands
Release date: TBA
Lionsgate has picked up Borderlands for a live-action movie adaptation, and has GI Joe 3 writer Aaron Berg working on the script. Don't go worrying that that implies a toned down, kid-focused take on the game though. According to Lionsgate, the film is going for a fittingly "in your face" attitude, and Gearbox CEO Randy Pitchford has posited that it is likely to get an R-rating. There's been no significant word on the movie's progress for a while, but the success of Mad Mad: Fury Road's desert-based anarchy in 2015 certainly can't have hurt its chances of moving forward.
Great Detective Pikachu
Release date: TBA
In June 2016, Legendary Entertainment bought the rights to Nintendo's Great Detective Pikachu Pokemon spin-off, with production scheduled to kick off in 2017 and distribution deals with Universal and Toho already signed up for the global markets and Japan, respectively. Shark Tale and Monsters vs. Aliens director Rob Letterman is making the film, which seems a good fit, but we can't help dreaming of the versions that once-mooted directors Robert Rodriguez (Sin City, Planet Terror) and Tim Miller (Deadpool) would have made. On a similar note, it sadly looks like Danny DeVito will not be voicing Pikachu.
The Division
Release date: TBA
In addition to the now-released Assassin's Creed movie, and upcoming adaptations of Splinter Cell, Ghost Recon, Watch Dogs, and Rabbids, Ubisoft is pushing ahead with The Division. The post-viral, New York apocalypse film already has Jake Gyllenhaal and Jessica Chastain signed up, and will be developed by the game publisher's Ubisoft Motion Pictures wing, in partnership with Chastain and Gyllenhaal's own production companies.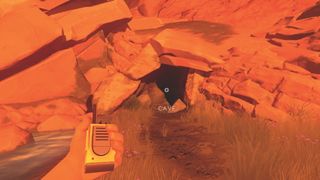 Firewatch
Release date: TBA
Now this is an adaptation that makes sense. Beautiful-looking, emotive, narrative-driven indie game? Yes. Yes, that is a far better fit than Tetris. Not that they'd ever actually make something as stupid as a Tetris movie, of course. (Yeah right. Just wait until you get a bit further into this article). But yes, developer Campo Santo has signed a games and films development deal with Good Universe (Neighbors, The Night Before), and a live-action Firewatch is sensibly up first. No word on a release date yet, but both parties seem very enthusiastic about the venture, so expect more updates soon.
Fruit Ninja
Release date: TBA
And just when it was going so well. Yes, Fruit Ninja is being adapted into a live-action family comedy. About ninjas, and the endless tribulations inflicted by their ongoing war against fruit. I don't know, maybe a kumquat murdered the protagonist's family, or he was betrayed in front of his clan by a scheming mangosteen. Actually screw it, yeah. Just do a kid-friendly remake of Ninja Assassin, with pulpy juice painting the walls instead of blood. I'm in.
Gears of War
Release date: TBA
The Gears movie has been touted for ages. Pretty much since the first game came out in 2006, in fact. That's ten years of people demanding that The Rock play Marcus Fenix, when everyone sensible can see that it should patently be Dave Bautista. Anyway, in light of Gears of War 4, the project seems to be back on, by way of a new deal between Microsoft and Universal. No word on a projected release date yet, but Gears producer Rod Fergusson sounds positive about the whole thing, feeling that a movie is the next logical step for the franchise, and that this is the right time. He's also realistic and open-minded about the movie's need to go in its own direction rather than ape the games too heavily in order to pander to their original audience, so we could be looking at a smart adaptation here rather than a slavish but misfiring live-action recreation.
Gran Turismo
Release date: TBA
Unbelievably, yes, a Gran Turismo movie is going ahead. Even after we all saw how Need for Speed turned out, Yeah, even after that. This one has the writers of Red (and, well, Battleship) on board, and the director of Tron: Legacy, so expect it to look cool and be very shallow. No word on what it will actually be about, given that Gran Turismo has no plot whatsoever, but definitely do expect cars, er, doing something. They'll definitely be doing //something//.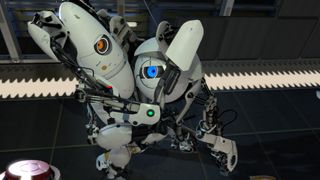 Portal and Half-Life
Release date: TBA
In lieu of anything game-shaped coming out of the Half-Life universe since Portal 2, JJ Abrams seems to be taking it upon himself to get things started again. Hell, if he can fix Star Wars, 11 years after Revenge of the Sith, I'm not going to bet against him on this either. Abrams has met with Valve, things seem to be progressing well, and an announcement on Portal is promised "fairly soon". As of September 2016. But things move slowly in Hollywood. We're still in the 'soon' period, trust me.
Monster Hunter
Release date: TBA
File this one under 'vague but possible'. A Monster Hunter movie has (vaguely) been announced as being in the works by Capcom, and a prospective Hollywood pitch has since been (vaguely) discussed. Discussed in terms of a long-term franchise, in fact. The only problem? The person doing that pitching is Paul W.S. Anderson, of Resident Evil (and a whole slew of other, terrible films) infamy. And he wants to make a film about a man in the real-world travelling to the realm of Monster Hunter in order to train to fight monsters invading Earth. Probably in slow-mo. With a lot of cheesy techno playing. Here we go again…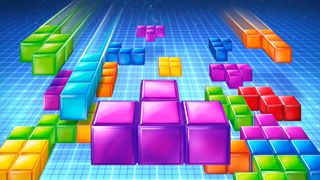 Tetris
Release date: TBA
FFS. Yes, there's a Chinese/American co-production Tetris movie coming. Not only that, it's a trilogy. In fact producer Larry Kastanov is touting it as a sci-fi story so big that it has to be a trilogy. He's remaining tight-lipped about the specifics of the story – smugly so, in fact, claiming that "No-one has come remotely close to figuring out what we're doing", but there's talk of a script working around the theme of creating order out of chaos. Let's wait and see on this one, shall we?
Dragon's Lair
Release date: TBA
Of all upcoming video game movie adaptations, this one makes the most sense. And is possibly the one we want to see most. You see the original 1983 Dragon's Lair effectively is an animated movie, an early FMV arcade game that simply prompts the player to hit certain control cues at specific points to push the story forward. But what it lacked in deep gameplay, it more than made up for in craft and style, being as it was animated by one Don Bluth, director of The Secret of NIMH, An American Tail, and The Land Before Time. And now Bluth, alongside long-time collaborator Gary Goldman, wants to make a Dragon's Lair movie. The pair have successfully smashed their IndieGoGo target, raising over $600,000 for the production of a five-minute pitch animation to tout to studios. That reel is now deep into production – and apparently currently clocking in at longer than planned – so momentum on this one is strong.