The upcoming Xbox Series X games list is getting longer by the day, with so many exciting titles added in the last few months alone. The console is now officially out in the wild and there are plenty of developers hard at work on games that will make the most of its brute power and visual capabilities. Whether you're excited for iconic space shooters, spooky survival horror, or a fantasy world inspired by fairytales, there's something to add to your wishlist. Even better a lot of these titles will also be available on PC and Xbox Series S alongside the Xbox Series X, and a huge selection will also be arriving on Xbox Game Pass too.
Here's every upcoming Xbox Series X game confirmed, and rumoured:
The Medium
Release date: January 28, 2021
Developer / Publisher: Bloober Team
Genre: Horror
Layers of Fear and Blair Witch devs Bloober appear to be having a stab at a very Silent Hill sounding game with The Medium. And, most importantly, Akira Yamaoka is working on the soundtrack. Yes. The Silent Hill composer, Akira Yamaoka. Kind of a big deal there. The pitch even has a very familiar feel as it follows a medium called Marianne dealing with two worlds - the real one, and a spirit realm. And the story involves child murder, with Marianne visiting an abandoned hotel resort to try and unravel bad things that happened in the past. The only way it could sound more Silent Hill right now is if they added the name to the title.
Outriders
Release date: April 1, 2021
Developer / Publisher: People Can Fly / Square Enix
Genre: RPG / Shooter
After fleeing Earth post-apocalypse, humanity arrives on Enoch. But rather than finding something that might save humanity, they found something that corrupts them, transforming them into all-powerful beings. It's called The Anomaly, and seems to be an immense energy storm that turns them into beings that channel the Vanguard strand of the Mass Effect games.
Back 4 Blood
Release date: June 22, 2021
Developer / Publisher: Turtle Rock / Warner Bros
Genre: Co-op action
Back 4 Blood is the spiritual sequel to Left 4 Dead, just without the involvement of Valve. This is another four-player co-op zombie game that channels the same style and energy of the Valve original. Expect melee combat and blood aplenty, with a wide variety of undead beasties to take down - or generally run away from. There's even a roguelike card system to explore too.
The Gunk
Release date: September 2021
Developer / Publisher: Thunderful Publishing
Genre: Action / Puzzle
The Gunk comes to you from the team that brought you the SteamWorld franchise, but this is something rather new. Silly titles aside, this is an adventure across an exotic and vast world, where you'll have to face off against terrifying enemies and solve challenging puzzles in order to uncover the mysteries lurking on a forgotten planet. Oh, and of course, you'll also end up saving said planet in the interim. All in a day's work right?
Rainbow Six Quarantine
Release date: TBC 2021
Developer / Publisher: Ubisoft Montreal / Ubisoft
Genre: First-person shooter
Set several years in the future, Rainbow Six Quarantine isn't a spin-off of the highly successful Rainbow Six Siege, but something new entirely. In it, you'll play as one of the Rainbow Operators who are having to face off against a totally new breed of mutated alien parasite that's started to infect the human race. It's a three-player co-op affair, where you play in PVE matches against this new, rather terrifying foe. Ubisoft promises "tense, chaotic, and totally unpredictable missions", and judging by Rainbow Six Siege, we don't doubt it.
Senua's Saga: Hellblade 2
Release date: TBC
Developer / Publisher: Ninja Theory / Microsoft
Genre: Adventure
A surprise sequel to Hellblade was revealed alongside the Xbox Series X itself. Called Senua's Saga: Hellblade 2, we don't know actually that much about the game's story yet. The trailer itself doesn't give too much away – apart from the fact it looks fantastically glorious running in-engine – it definitely feels like it takes the same dark, terrifying tone as its source material. It's got foreboding bonfires, weird-ass chanting, and more, which all suggest yet another harrowing journey for our heroine.
Far Cry 6
Release date: TBC 2021
Developer / Publisher: Ubisoft Toronto / Ubisoft
Genre: Action
Far Cry 6 is bringing back Ubisoft's open-world action formula back, but this time you'll be thrown into the midst of a fight for freedom. Set on the island of Yara, you fill the shoes of guerilla resistance fighter Dani Rojas who seeks to liberate the island from the dictator Anton Castillo (played by Breaking Bad's Giancarlo Esposito). The sixth installment is bound to deliver another round of open-world Fry Cry action.
Halo Infinite
Release date: TBC 2021
Developer / Publisher: 343 Industries / Microsoft
Genre: Action / Adventure
The next chapter of the iconic space shooter is perfectly timed to be a show pony for the new Xbox Series X, even if it will also be released on the "entire Xbox family of devices" including Windows PCs. It's being built on a new engine, Slipspace, and the trailer certainly looks real pretty. As for the story, we know it'll continue Master Chief's s journey and, according to Chris Lee, studio head on Halo Infinite, will "mark the beginning of a new chapter and challenge for the Chief, but it will also respect and continue threads that led to this point." We'll meet new characters, like the Pilot, and - most excitingly - some of the sound effects were provided by a pug called Gyoza.
Vampire: The Masquerade - Bloodlines 2
Release date: TBC 2021
Developer / Publisher: Paradox Interactive
Genre: Horror
The original game was a slightly ramshackle but beloved cult classic that was more or less 'Deus Ex but Vampires'. This takes the same idea but updates it to a modern setting where 'The Masquerade' - the rules by which vampires stay hidden - has been broken upheaving the brittle peace between numerous factions, each with different skills and abilities. Like the first game this is about crafting a supernatural character whose abilities shape your approach to its open missions - you can fight, sneak, or talk your way through a world of turf wars, subterfuge and political machinations, with you actions affecting everyone around you.
Everwild
Release date: TBC
Developer / Publisher: Rare / Microsoft
Genre: TBC
Okay, okay, so neither Rare nor Microsoft have said that Everwild is an upcoming Xbox Series X game, but unless it surprise-drops in the next few weeks before next-gen, it almost certainly will be.
This is a brand new IP from Rare – the developer behind Sea of Thieves, Banjo-Kazooie, Battletoads, and more – and all we have so far is the above trailer. It's filled with colorful and fantastical creatures that interact with humans cautiously in a slightly otherworldly setting. It's not clear yet what kind of game it'll be, but there's clearly a threat from predators in this world too. Whatever form it eventually takes, it's clear that it's going to be a beauty.
As Dusk Falls
Release date: TBC
Developer / Publisher: Interior/Night / Xbox Game Studios
Genre: Narrative adventure
Former Quantic Dream design lead Caroline Marchal heads up the new studio INTERIOR/NIGHT behind this interactive drama, featuring a strong team of veterans from places like Bioware, Sony London, and even Pixar. Set in the American Southwest, as Dusk Falls is a multi-generational story that begins with two families caught up in a hostage situation. The story that unfolds takes place over decades and explores how mistakes can be passed on from generation to generation.
Avowed
Release date: TBC
Developer / Publisher: Obsidian / Xbox Game Studios
Genre: RPG
Avowed is a brand new title from Obsidian Entertainment, the studio behind The Outer Worlds and Fallout New Vegas. This is another first-person RPG that will no doubt build on the studio's penchant for epic adventures filled with memorable characters and a hint of the silly. We're off to a fantasy world called Eora for this one, and it looks pretty darn impressive, if much darker in tone than we'd usually expect from Obsidian. You've got magical abilities, a really cool sword and you will find yourself facing some seriously big monsters by the looks of things too.
Fable
Release date: TBC
Developer / Publisher: Playground Games / Xbox Game Studios
Genre: Adventure
That's right folks. Fable is officially coming, and it's not quite the Fable 4 sequel we were expecting. Very much a reboot for the series under new developer Playground Games, this new Fable still channels the original games with fantastical creatures and wondrous places. It'll hit Xbox Series X, Windows 10 and Game Pass at some point in the future, we're just not sure when. Or whether we can wait that long.
Project Oxygen
Release date: TBC
Developer / Publisher: Far From Home
Genre: Survival
This intriguing, super ambitious apocalyptic survival game is in development at Far From Home, a brand new studio made up of devs from Techland (Dying Light, Dead Island), The Farm 51 (Chernobylite), Bloober Team (Layers of Fear, Blair Witch), and Larian Studios (Divinity: Original Sin, Baldur's Gate 3). It's designed to capture the world as it might look if we never course-correct on the climate change issue, which is terrifying to think about but also makes for a timely and unique setting for a survival game. You'll descend into the now-inhospitable planet in a futuristic zeppelin, which will serve as one of your tools for survival and possibly hold the key to reversing the damage done to the planet by climate change.
Quantum Error
Release date: TBC 2021
Developer / Publisher: TeamKill
Genre: Horror
TeamKill's next-gen cosmic horror games puts you in control of firefighter Jacob Thomas, who's sent on a rescue mission after an unknown entity wreaks havoc on the Monad Quantum Research Facility. The first-person shooter blends mind-bending visuals with fast-paced action and ferocious boss fights. Meanwhile, an unreliable power grid often sees you relying on thermal vision to navigate different claustrophobic environments. Horror fans would do well not to forget about Quantum Error when it launches on next-gen consoles, hopefully sometime next year.
Open Roads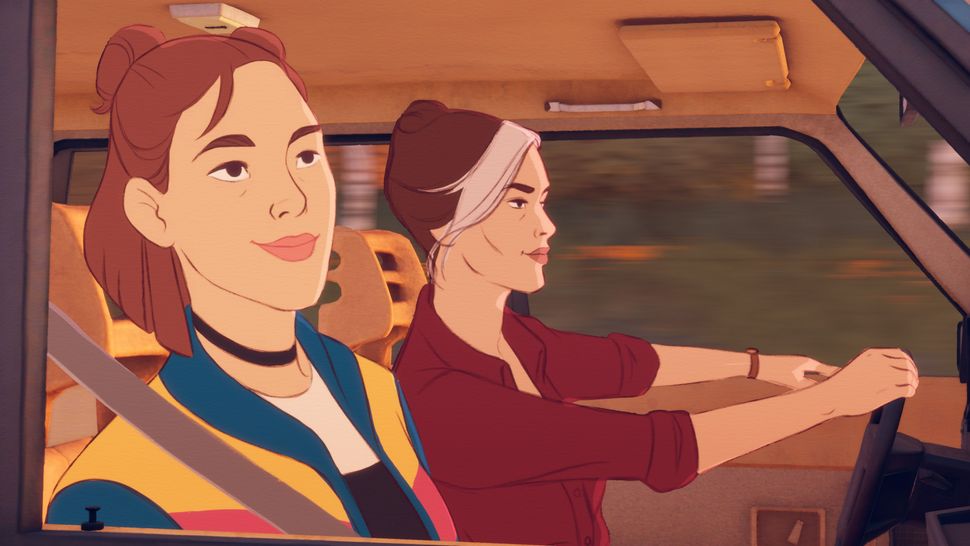 Release date: TBC 2021
Developer / Publisher: Fulbright / Annapurna
Join Tess and her mother Opal on a road trip to discover a whole raft of family secrets. After discovering hidden notes and letters in their home, the mother-daughter duo must travel to long-abandoned family residences to reveal the buried family secrets. They'll embark upon a "journey into the past they'll never forget". Brought to you by Fullbright, the team behind Gone Home and Takoma, it also features the voice acting talents of Keri Russel and Kaitlyn Dever.
Scarlet Nexus
Release date: TBC 2021
Developer / Publisher: Bandai Namco
Set in a far distant future, Scarlet Nexus sees you playing as an psionic - a fighter from the Other Suppression Force with acute extra-sensory abilities tasked with being humanity's last line of defence. You'll explore the futuristic city of New Himuka and uncover the mysteries of a future caught between technology and psychic abilities. It's an action RPG where you can play as two different characters to discover their unique experiences and the points at which their journeys cross over.
Bright Memory Infinite
Release date: TBC 2021
Developer / Publisher: FYQD-Studio / Playism
Genre: Action / FPS
Set in a futuristic city in the year 2036, Bright Memory: Infinite is a lightning-fast action game with touches of FPS where getting dazzling combos is your aim. You play as an agent for the Supernatural Science Research Organization (SRO) who has been sent out to discover what's happening with the strange sky phenomenon. However, there seems to be a connect to an archaic mystery and the discovery of two worlds that's all about to become clear. Mysterious, right?
Chorus
Release date: TBC 2021
Developer / Publisher: Fish Labs / Deep Silver
Genre: Adventure
There aren't many games where you play as a sentient plane - and even fewer where you're a sentient starfighter. This is Chorus, from Deep Silver, and for a lot of the game, you're about to play as a sentient starfighter called Forsaken. Okay, well you're also Nara, who's described as an ace pilot with a haunted past, but it's mostly about the plane, right? You're en route to challenge a very specific foe on a journey of personal redemption, which involves also taking down a dark cult that actually made Nara. It's sounding like an intriguing single-player experience that focuses on a more mature and dark tale of redemption.
Gotham Knights
Release date: TBC 2021
Developer/Publisher: WB Games Montreal / Warner Bros
There's a new Batman game en route, but unfortunately Batman's dead, leaving the four Gotham Knights to pick up protecting Gotham City. This is a co-op focused, open world action RPG set in what WB Games is calling the "most dynamic and interactive" iteration of Gotham City ever. Combat is very Batman: Arkham, with our heroes Batgirl, Red Hood, Robin and Nightwing taking on villains including the Court of Owls and Dr. Freeze.
Phantasy Star Online 2: New Genesis
Release date: TBC 2021
Developer / Publisher: SEGA
Genre: Online RPG
New Genesis is the latest addition to the free to play Phantasy Star Online 2 which finally came to the West via Xbox earlier this year. It mixes some very familiar Japanese RPG stylings with a sci-fi aesthetic as players take the role of ARKS Operative, travelling through space to battle the evil Falspawn. That includes procedurally generated environments and 12 player raids to keep you on your toes as you save the galaxy one level at a time.
The Lord of the Rings: Gollum
Release date: TBC 2021
Developer / Publisher: Daedalic Entertainment
Genre: Action-adventure
The Lord of the Rings: Gollum has been unveiled as another of the upcoming Xbox Series X games, with a vague 2021 release date. The game will see you play as Gollum, starting out in Barad-dûr, a fortress in Mordor where the corrupted creature is being held prisoner, but you can expect to see plenty more of Middle-Earth beyond that, as the game promises "giant, persistent environments, each harbouring several questlines and a range of friendly or unfriendly faces." That's according to developer Daedelic, in an interview with Edge in early 2020, who describes the game as a "stealth-action-adventure with an intriguing dual-personality mechanic, gigantic levels, and a densely wrought aesthetic inspired by Tolkien's own drawings".
Resident Evil Village
Release date: TBC 2021
Developer / Publisher: Capcom
Genre: Survival horror
Resident Evil Village is Resident Evil 8 in everything but name. Arriving sometime in 2021, Resident Evil Village is set to take place a few years after the events of Resident Evil 7, and will follow Ethan and Mia. Interestingly, Chris Redfield is back on the scene and is about to set off a chain of events that will send Ethan to a mysterious village looking for answers. Just watch out for werewolves.
The Callisto Protocol
Release date: TBC 2022
Developer / Publisher: Striking Distance
The Callisto Protocol is the spiritual successor to Dead Space in all but name. It's a brand new survival horror game from Glen Schofield's own studio, Striking Distance. Set on Jupiter's moon in 2320, you'll face horrific monsters and a conspiracy to cover, which starts at the dangerous Black Iron Prison. This third-person horror is bound to terrify, especially as Schofield aims to keep plenty of mystery around the game between now and release.
Suicide Squad: Kill the Justice League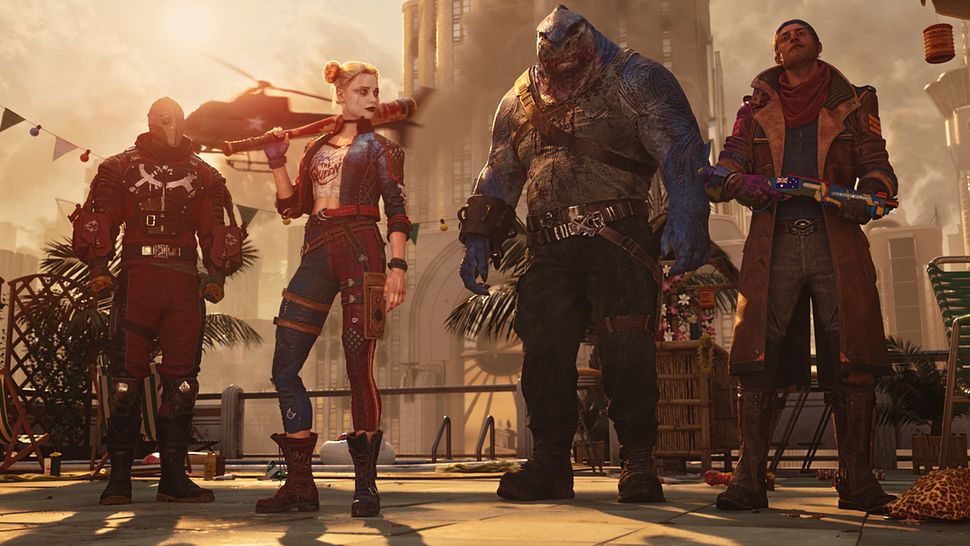 Release date: TBC 2022
Developer/Publisher: Rocksteady / Warner Bros
A game about the Suicide Squad set in the Batman: Arkham universe? Yes please. Well, thankfully, that's exactly what Rocksteady's making. Suicide Squad: Kill the Justice League has got 1-4 player co-op, the same playful tone, and plenty of excellent casting. You can play as Harley Quinn, Deadshot, Captain Boomerang, or King Shark, who each come with their own signature weapons. You can switch between them at any time, and it looks beautifully chaotic.
Hogwarts Legacy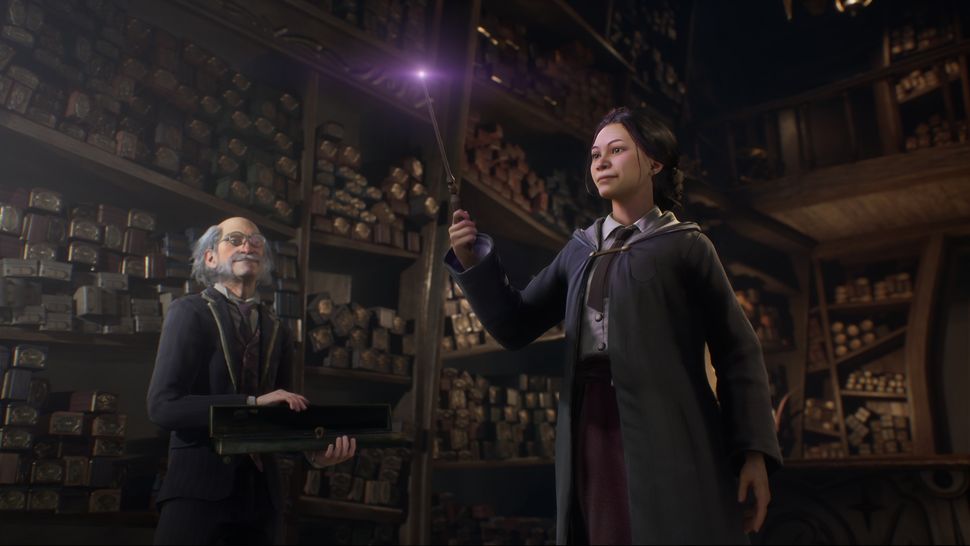 Release date: TBC 2022
Developer / Publisher: Portkey Games / Warner Bros
Aiming to give fans the opportunity to attend the School of Witchcraft and Wizardry for themselves, Hogwart Legacy is an open-world action RPG based on the lore of the Harry Potter series. It's set in the 1800s though, so several hundred years before Harry and co enrol, but that doesn't mean there won't be magic to discover. In fact, you're a student with an unusual affiliation with Ancient Magic as you live at Hogwarts. Make allies, battle Dark wizards, and more when Hogwarts Legacy arrives sometime in 2022.
Pragmata
Release date: TBC 2023
Developer / Publisher: Capcom
Genre: Action Adventure
Pragmata feels like if someone took Kojima's Death Stranding and somehow made it even weirder - especially from this early look at the game. Clearly set in New York, the game sees some sort of spacesuit-wearing traveller looking out for a young girl, and eventually taking her to the moon. Holographic cats, robots and a weird dystopian vibe run throughout, even suggesting the world the characters are existing in isn't even real. We're intrigued by this one.