It's nearly that time of the year again. The one where fans around the world dress up in their best geeky cosplay and trek to San Diego for a sneak peek at all the biggest sci-fi and fantasy blockbusters, and TV shows coming soon. That's right; it's nearly time for San Diego Comic Con 2017! Kicking off on July 19, it's never too early to start getting hyped about what we'll see, whether that's a second trailer, a sneak peek at , or some footage.
And don't worry if you don't have tickets to Hall H because GamesRadar+ will be covering all of SDCC, as it happens, to make sure you don't miss a thing. Starting with - what we hope to see this year! Read on for our predictions, and let us know what you're most excited for in the comments. Is it the Tomb Raider movie? Or maybe the potential teaser? Perhaps you're just desperate to see some footage of the … whatever it is, stay tuned to GR+ for everything that's happening at San Diego Comic Con 2017.
Sneak peek at Avengers: Infinity War, Black Panther, and Ant-Man and the Wasp
It feels like we've been waiting all our lives for a first look at Avengers: Infinity War thanks to the numerous teases in the rest of the MCU, but we might FINALLY get to see Avengers 3 at this year's SDCC. With a release date set for April/May 2018, this will be the last Comic Con before it hits cinemas so there's no way Marvel Studios is going to miss giving fans a glimpse at the sequel. It's probably too early for a full trailer so I'm thinking we'll see a short teaser trailer and/or some behind-the-scenes footage.
That's not all though - this will also be the perfect opportunity to give fans a look at the Black Panther movie. SDCC 2016 saw the majority of the main cast announced but with a February 2018 release date, and Marvel Studios is running out of time to get us hyped. I'd say we're looking at a decent-length trailer being released during Comic Con and maybe even more for those of us lucky enough to be in Hall H.
Finally, there's a good chance we'll get some footage for the Ant-Man sequel, Ant-Man and the Wasp. It's been very quiet on that front so far and we know very little except that Paul Rudd and Evangeline Lilly will be returning as Scott Lang and Hope van Dyne. The release date is too far away for a full trailer but given that this will probably be the last SDCC before it hits cinemas, expect some little tidbit from Marvel Studios.
Read more: 11 Marvel comics to get you ready for the future movies
Details on Captain Marvel, the Avengers 4 title, and new movies
It's not just about footage though. There's plenty of new information Marvel Studios could drop at SDCC too. Like some details about Captain Marvel. Last year's Comic Con saw Brie Larson announced as Captain Marvel and since then all we've had is confirmation of the directors so I hope we'll get a few more details at San Diego this year - maybe a release date or a couple of other cast members announced?
Marvel Studios might also release the Avengers 4 title (previously known as Avengers: Infinity War - Part 2). President of Marvel Studios, Kevin Feige, recently hinted that the reason the movie is still untitled is because it's a spoiler for Infinity War, but I can't see the studio waiting until the movie is out before announcing the title of its sequel, so my guess is that the (minor) spoiler will be revealed in the Infinity War footage shown at SDCC and then we'll get the title for Avengers 4. Fingers crossed.
But what about the future of Marvel Studios? We're getting dangerously close to the final few MCU movies we know about (well, close for Marvel anyway) with Captain Marvel, Avengers 4, and Spider-Man: Homecoming 2 all coming out in 2019. And we know that there's three untitled movies planned for 2020 (one of which will probably be Guardians of the Galaxy 3) but what about after that? Could Marvel Studios announce some of its plans for the future? Feige has already teased that we might not be getting the Phases Four we all thought so perhaps he'll take the opportunity at SDCC to tell us what to expect.
Read more: Here's every upcoming Marvel Cinematic Universe movie until 2020
A second Star Wars: The Last Jedi trailer, plus the Han Solo movie title
Last year's SDCC didn't see much in the way of Star Wars news because it was so soon after Star Wars Celebration Europe, but there's a big enough gap between the events this year that we're pretty much guaranteed some Force-shaped goodies come July. So what will we see? Well, probably a second Star Wars: The Last Jedi trailer because it's being released this December and so far all we've had is a short (but admittedly very good) teaser trailer. I also think there's a good chance Disney might release the name of the Han Solo movie, if only so we can all stop calling it 'the solo Han Solo movie'.
Read more: Here's everything you missed at Star Wars Celebration Orlando 2017
Aquaman, Tomb Raider, Ready Player One, and (maybe) Godzilla 2 treats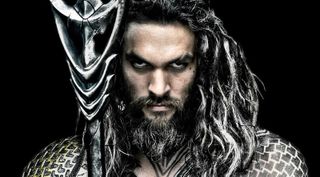 You forgot we don't have an Aquaman trailer yet, didn't you? With all the Justice League footage flying around it's easy to think we've had our first footage from the Aquaman movie, but with filming only starting at the beginning of May, we're actually some time away from a trailer. What we might get at SDCC is a sizzle reel. For those of you who don't know, a sizzle reel is a collection of behind-the-scenes footage and interviews which give a taste of what a movie will be like without giving away a lot of footage. The Star Wars: Rogue One sizzle reel Disney showed at SWCE 2016 did a particularly good job so here's hoping Warner Bros. gives us something similar for Aquaman at this year's Comic Con.
Technically we've already had our first look at the Tomb Raider movie but I'm hoping for some actual footage at SDCC. Come on, who doesn't want to see Alicia Vikander as a rebooted Lara Croft? Plus, the movie is out in March next year so the timing works out - here's hoping for a trailer! Steven Spielberg's adaptation of Ready Player One might also get a guest spot on Warner Bros.'s panel given that we've had very little about the movie yet, and there's even the chance we'll get a teaser for Godzilla 2.
Read more: Here's every upcoming DC Extended Universe movie until 2020
Fantastic Beasts and Where to Find Them 2 announcement
Warner Bros. will almost certainly drop some news about the Fantastic Beasts and Where to Find Them sequel too. SDCC 2016 saw Newt Scamander, AKA Eddie Redmayne, hand out wands to everyone in Hall H and while the second movie is still in the early stages, expect to find out some juicy tidbits about the plot. So far, all we really know is that it's set in Paris, that Johnny Depp is Grindelwald, and . Perhaps will find out the official title? Redmayne has that the sequel titles will follow the same layout as the Harry Potter movies so expect something along the lines of Fantastic Beasts and the something something...
Even more Thor: Ragnarok and Justice League footage
There's a couple of Marvel Studios and Warner Bros./DCEU movies which will be released not long after Comic Con 2017, but that doesn't mean the studios will miss out on the opportunity for one last PR push. Wonder Woman is already out, as will Spider-Man: Homecoming come July, but we'll almost certainly see another Thor: Ragnarok trailer and possibly even more Justice League footage (if that's at all possible).
Read more: Watch the first Thor: Ragnarok trailer
The return of the Merc with a Mouth!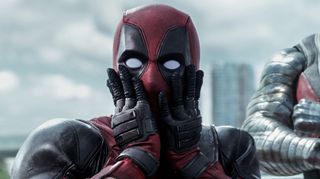 SDCC is the home of superhero movies so it would be pretty surprising if we didn't see something for Deadpool 2 in San Diego. There's no word yet on whether Fox has anything planned but if it does, rest assured there'll be a teaser from the Merc with a Mouth. The movie might still be in pre-production but that didn't stop the studio releasing this teaser and with its release set for June 2018, this will be the last Comic Con before it's out. The promos for the first movie were... unique to say the least, so expect something similar for the sequel - maybe we'll see Ryan Reynolds' Deadpool in another compromising position before the end of Comic Con?
Read more: Deadpool review
A first look at The Walking Dead season 8
If you're thinking we've only just finished and it's waaaaaay too early to start getting hyped for season 8; you're wrong. Filming has already begun - - and by the time SDCC starts AMC should have something to show us. True it won't be much but we're sure to get some sort of teaser for the new season, right? Maybe some war propaganda from Rick? Perhaps a pregnancy announcement photo from Maggie? Or will Negan use the opportunity to launch his own brand of irons? For the lackey who steps out of line...
A longer look at The Defenders, plus Jessica Jones season 2 (and more) confirmed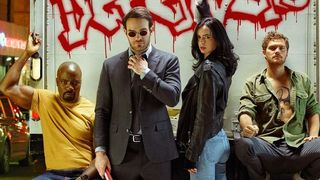 Beyond the world of the MCU, Netflix is making sure that Marvel is still on everyone's minds thanks to shows like Daredevil, Jessica Jones, and more. This year will see The Defenders hit the streaming service and hopefully they'll be just as successful as The Avengers. Fans were recently treated to a first look trailer for the crossover series but that's not nearly enough to get us ready for the August release date. I'm hoping we'll get a longer-look trailer which will go into more detail about who (or what) the Defenders will be up against.
It will also be a good opportunity for Netflix to announce new seasons of the superhero's solo shows. So far, Daredevil is the only one which has had a second season but Jessica Jones' must be on the way soon and there's a good chance we'll also here more about Luke Cage and a possible Daredevil season 3. Don't look for any announcements about another season of Iron Fist though - the first series was released too recently for Netflix to talk about another, and it's rubbish, so no one really wants it anyway.
Read more: Watch the first Defenders trailer
Another Star Trek: Discovery trailer?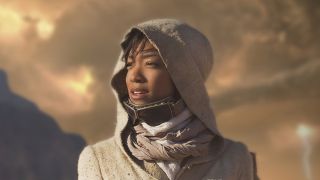 According to the original release date, we were supposed to be up to our necks in a wonderful new Star Trek show by now, but delays have meant that all we've had is the first teaser trailer. All I can say is: they'd better show us some good stuff in San Diego! Last year saw Bryan Fuller take to Hall H to tease a few details about the show and reveal a super short teaser of the title ship, and now that we've (finally) had a trailer, the next logical step is to release an even longer one at SDCC. It's only fair, after all.
Read more: Watch the first Star Trek: Discovery trailer
Confirmation of the second It movie
It's all but confirmed that Pennywise will be putting in an appearance at SDCC for the It movie, but with the trailers already giving a lot away, what can we expect from the horror film? Well, possible confirmation of the second movie. Fans will know that the Stephen King story has two parts to it - one where the children are fighting Pennywise, and one where the survivors have grown up and come back home. From what we've seen so far, this year's It movie seems to just focus on the young characters, but there's rumours a sequel is planned, which will tackle the grown-up storyline. With Warner Bros. unlikely to want to give away any more footage, announcing some details about a planned sequel would be a good way to tease the film without spoiling anything.
Read more: 9 terrifying Stephen King secrets hiding in the IT trailer
More Jurassic World 2 details
Listen up Universal, we're desperate for some news about the Jurassic World sequel at SDCC this year. The first movie, which rebooted the dino-tastic franchise in 2015, was a huge success so the news that Jurassic World 2 is on the way wasn't surprising, but then… nothing! We've had very little info about the upcoming movie so far and, ok, it's not slated to be released until June 7, 2018, but I'm expecting a teaser or something at Comic Con. So far, all we've had is this image and the admittedly fantastic news that Jeff Goldblum will be reprising his role as Dr Ian Malcolm. It's time for something more.
Read more: 3 secrets hidden in plain sight in the first Jurassic World 2 photo
A final Blade Runner 2049 trailer
With the Blade Runner sequel hitting cinemas this October, there's good a chance Sony will show fans something in San Diego, but with most of the trailers already out, don't expect anything special. We could get a clip/scene but more than likely it'll be a final trailer to get everyone hyped in time for the release. Fingers crossed Ryan Gosling and Harrison Ford will turn up to answer some questions about the much loved sci-fi film and assure everyone that they're not going to ruin the original.
Read more: 7 new Blade Runner 2049 pics show Ryan Gosling and Harrison Ford looking right at home