Marvel Phase 5 has undergone some serious shake-ups recently. Ant-Man and the Wasp: Quantumania, Guardians of the Galaxy Vol. 3, and Secret Invasion may have kicked off the new chapter of the MCU earlier this year, but a handful of projects on the horizon are looking decidedly uncertain.
Thankfully, Loki season 2 is still arriving this fall. The new Loki trailer sees the God of Mischief finally reconciling with Sylvie after that whole He Who Remains incident. Elsewhere, The Marvels marks the return of Carol Danvers to the big screen as she teams up with Monica Rambeau and Kamala Khan (AKA Ms. Marvel) – though there are multiple delays to consider.
This is your complete guide to Marvel Phase 5, from a breakdown of all the release dates on the horizon to a recap of the story so far (with movie and TV spoilers aplenty, so proceed with caution if you're not up to date yet).
Marvel Phase 5 release dates: everything to come
Marvel Phase 5 is packed with movies and shows – and takes us all the way up to early 2025. We expect Blade to end the Phase (with Fantastic Four confirmed to launch Phase 6), and Deadpool's recent schedule move means it's now firmly in Phase 5. Here's everything that's coming in this stage of the MCU:
Loki season 2 (October 6, 2023, Disney Plus)
The Marvels (November 10, 2023, movie)
Echo (January 2024, Disney Plus)
Deadpool 3 (May 3, 2024, movie)
Captain America: Brave New World (July 26, 2024, movie)
Thunderbolts (December 20, 2024, movie)
Blade (February 14, 2025, movie)
Agatha: Darkhold Diaries (TBA, Disney Plus)
Daredevil: Born Again (TBA, Disney Plus)
Ironheart (TBA, Disney Plus)
Marvel Phase 5 movies and TV shows
Loki season 2
Loki season 2 release date: October 6, 2023
Loki's set to become the very first live-action Marvel series on Disney Plus to get a second season. The first ended with a Loki variant named Sylvie killing He Who Remains, the keeper of the Sacred Timeline, and essentially breaking the multiverse. The sequel will no doubt pick up where that series ended, with Loki and Sylvie trying to navigate this new, Kang-dominated era of time. Set photos had previously confirmed that Sylvie is back, with Sophia Di Martino returning to the role. Other actors coming back include Tom Hiddleston, Owen Wilson, and Gugu Mbatha-Raw. Jonathan Majors returns as Kang, while Everything Everywhere All at Once star Ke Huy Quan has also joined the cast. The first Loki S2 trailer has also been released.
The Marvels
The Marvels release date: November 10, 2023
A sequel to 2019's Captain Marvel, The Marvels sees Brie Larson return as Captain Marvel. However, as the title implies, she's not alone. After debuting in WandaVision, Teyonah Parris will reprise her role as Monica Rambeau, while Ms. Marvel will also make an appearance (as confirmed by the Ms. Marvel post-credits scene that saw Iman Vellani's Kamala Khan and Captain Marvel switch places). Samuel L. Jackson's back as Nick Fury, too, so potentially the Skrulls from Secret Invasion could play a role. Velvet Buzzsaw's Zawe Ashton will play the movie's villain.
Echo
Echo release date: January 2024
Having debuted in Hawkeye, Alaqua Cox's Maya Lopez has her own Disney Plus show incoming. Echo is the adopted niece of Vincent D'Onofrio's Kingpin, who was last seen being shot in the face by Echo – though we know he survives, as D'Onofrio is back. Better yet, Charlie Cox will be appearing as Daredevil, having reprised the character in Spider-Man: No Way Home and She-Hulk already. Plot details regarding Echo are scarce, though we expect the series to pick up where Hawkeye left off. It's set to focus on her origin story as her time in New York City catches up with her when she returns to her hometown, with all episodes reportedly dropping in January
Ironheart
Ironheart release date: TBA
Dominique Thorne stars as Riri Williams, AKA Ironheart, a young genius who in the comics made her own version of the Iron Man suit. The hero was first introduced in Black Panther: Wakanda Forever, but she's returning for her own Disney Plus series. She'll be joined by Anthony Ramos as new villain the Hood. Not a whole lot is known about the show at this early stage, but we can expect the series to tackle the legacy of Iron Man. For more from Thorne, be sure to check out her excellent performances in If Beale Street Could Talk and Judas and the Black Messiah.
Agatha: Darkhold Diaries
Agatha: Coven of Chaos release date: Fall 2024
Agatha: Darkhold Diaries sees Kathryn Hahn reprise her witchy role from WandaVision, but this time she's the central star. Hahn previously teased that the project is "exactly what I would have hoped and dreamt," while Scarlett Witcher actor Elizabeth Olsen has said she would "love" to be part of the show. There's nothing really substantial available on the plot, though it should tie up some loose ends from WandaVision and potentially reveal how Wanda survived the events of Doctor Strange in the Multiverse of Madness. Heartstopper's Joe Locke has joined the cast, along with Aubrey Plaza, Ali Ahn, Maria Dizzia, Patti LuPone, and Debra Jo Rupp.
Daredevil: Born Again
Daredevil: Born Again release date: TBC
The Coxaissance is upon us. After appearing in Spider-Man: No Way Home, She-Hulk, and Echo, Charlie Cox will finally appear in a solo project as Daredevil. Born Again will consist of a whopping 18 episodes, though don't expect it to follow the similarly titled comic-book storyline – that's already been adapted into live-action in The Defenders Saga. Instead, it makes for a fitting title seeing as Daredevil's been rescued from the pits of Netflix's cancelation and brought fully into the MCU.
Vincent D'Onofrio's Kingpin is also back, having first appeared in Hawkeye and Echo, and we can probably expect Echo to return, too, though that's unconfirmed. The Many Saints of Newark star Michael Gandolfini has also joined the cast, along with Margarita Levieva and Sandrine Holt, with the latter playing a recast Vanessa Fisk.
Deadpool 3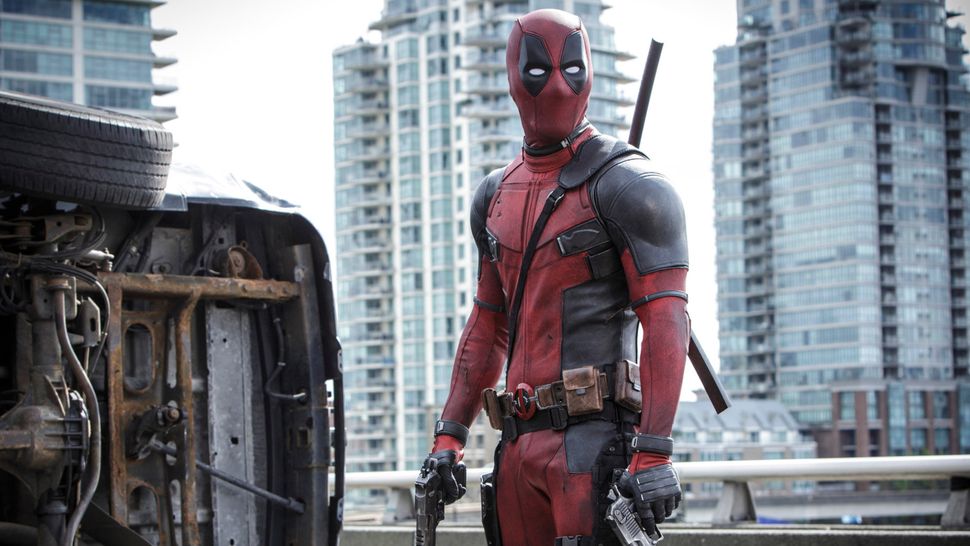 Deadpool 3 release date: May 3, 2024
Emma Corrin, Matthew Macfadyen, and a certain Hugh Jackman join Ryan Reynolds as Deadpool comes screeching into the MCU.
Shawn Levy, who previously worked with Reynolds on Free Guy and The Adam Project, will direct Deadpool 3. A host of familiar faces from the previous two movies are also back, including Brianna Hildebrand's Negasonic Teenage Warhead, Yukio (Shioli Kutsuna), Colossus (Stefan Kapicic), Vanessa (Morena Baccarin), and Dopinder (Karan Soni).
Captain America: Brave New World
Captain America: Brave New World release date: July 26, 2024
Anthony Mackie's Sam Wilson finally has his own solo movie, having taken over the Captain America mantle in The Falcon and the Winter Soldier. The Cloverfield Paradox director Julius Onah will helm the new Cap movie, while Falcon head writer Malcolm Spellman and staff writer Dalan Musson are penning the script. Tim Blake Nelson, who played the Leader in The Incredible Hulk, is returning to the MCU, while Danny Ramirez is also reprising his role from Falcon. Plus, Harrison Ford is set to replace the late William Hurt as Thaddeus "Thunderbolt" Ross. Plot details are tightly under wraps – but the title suggests Red Skull might be returning to the MCU. Liv Tyler has also joined the film, reprising her role as Betty Ross in 2008's The Incredible Hulk. Could a certain Bruce Banner also have a presence in the film?
Thunderbolts
Thunderbolts release date: December 20, 2024
Breadcrumbs teasing this shadowy group were first dropped in 2021 when The Falcon and the Winter Soldier introduced Julia Louis-Dreyfus as the Contessa – but at San Diego Comic-Con, it was finally confirmed that the villainous team will debut during Marvel Phase 5. Then, at D23, the full cast was revealed: joining Louis-Dreyfus' Contessa will be Sebastian Stan as Bucky Barnes, Florence Pugh as Yelena Belova, Wyatt Russell as John Walker, David Harbour as Alexei Shostakov/Red Guardian, Olga Kurylenko as Antonia Dreykov/Taskmaster, and Hannah John-Kamen as Ava Starr/Ghost from Ant-Man and the Wasp. Paper Towns helmer Jake Schreier is in the director's chair.
Blade
Blade release date: February 14, 2025
Mahershala Ali may have played Cotton Mouth in Luke Cage, but the actor now has dual roles in the MCU, with the Oscar-winner portraying Blade in the upcoming movie. In fact, Ali has already played Blade in the Eternals post-credits sting, though that was a voice cameo – the movie will likely feature the Ebony Blade, as seen in that movie, too. Delroy Lindo and The Underground Railroad's Aaron Pierre are both in the Blade cast, with a script from Stacy Osei-Kuffour.
But, director Bassim Tariq stepped down from helming the movie shortly before filming was set to kick off. Production has been paused and the movie has been delayed from its original November 3, 2023 release date. Tariq hasn't left entirely, however, as he's still onboard as an executive producer.
An insider has also claimed Ali is unhappy with pre-production. "I'm told that the current Blade script is roughly 90 pages and features exactly TWO (lackluster) action sequences. Mahershala said to be very frustrated with the process. Feige said to be spread too thin," reported Jeff Sneider.
Yann Demange has now stepped up to replace Tariq in the director's chair – he's previously helmed episodes of Lovecraft Country and Top Boy. Production is set to re-start in early 2023.
Marvel Phase 5 recap: the story so far *spoilers*
Ant-Man and the Wasp: Quantumania kicked off Marvel Phase 5 with a multiversal bang. The film saw the ant-family pulled into the Quantum Realm after Cassie Lang created a device that could send a signal the tiny universe. There, they came up against the terrifying Kang the Conqueror, who planned to traverse the multiverse, erasing entire timelines in his quest to stop the many, many Kang Variants from wrecking things any further.
Luckily, Scott Lang and Janet van Dyne were able to put a stop to his plans, though only just. Everyone made it back from the Quantum Realm in one piece, but Scott couldn't quite shake the feeling that the threat posed by Kang wasn't resolved after all...
Then, in the post-credits scenes, all of Kang's Variants gathered in one place, with the leaders intending on stopping Marvel's heroes from getting any closer to the multiverse. Loki and Mobius, meanwhile, were seen tracking one Kang Variant in particular, Victor Timely.
Guardians of the Galaxy 3 marks the last chapter in the Guardians of the Galaxy story. And it's certainly an emotional send-off to everyone's favorite A-holes. The movie sees the team all back together again to try and save Rocket after he's mortally injured by Adam Warlock.
The team head across the galaxy and team up with Gamora and the Ravagers to try and find the code that will save Rocket. When he was created by the High Evolutionary, he was given a kill switch that stops anyone from being able to operate on him. Not only are they in a race against time to find this, but Chukwudi Iwuji's villain is also on their toes to try and take Rocket for himself.
We find out about his dodgy motives to create a perfect society and see them in action on Counter-Earth, as well as taking a heartbreaking trip through memory lane to find out how exactly Rocket was made. Thankfully, our beloved Guardians get the upper hand, taking down the High Evolutionary, saving Rocket, and also saving all the beings the big bad was experimenting on.
It was touch and go for a bit there with some of the characters, but almost everyone makes it out unscathed (here's what you need to know about who actually dies in Guardians 3). At the end of the movie, everyone heads off on their own paths: Peter Quill heads to Earth to find his grandfather; Mantis sets out to find herself; Drax and Nebula become parents to the rescued children; Gamora returns to the Ravagers, and Rocket, Groot, Cosmo the Spacedog, and Kraglin form the new Guardians of the Galaxy.
We get to see the Guardians hard at work in the mid-credits scene where they're joined by Adam Warlock, Phyla-Vel, and Blurp. The final Guardians of the Galaxy post-credits scene sees Quill eating cereal with Granddad Jason before we learn that "Star-Lord will return".
For more on the movie, check out the Guardians of the Galaxy 3 ending explained, Guardians of the Galaxy 3 Easter eggs, and Guardians of the Galaxy 3 cameos.
The follow-up to Guardians of the Galaxy 3 was Secret Invasion, which saw Samuel L. Jackson return as Nick Fury. Working together with Skrull ally Talos (Ben Mendelsohn), Fury and co. were trying to prevent a renegade band of shapeshifting Skrulls from taking over Earth by impersonating important political figures. One of these rebels is G'iah (Emilia Clarke), who just so happens to be Talos' daughter, while the group are led by Gravik (Kingsley Ben-Adir).
After Talos persuades G'iah to join their cause as a double agent, she uses Gravik's new technology to turn herself into a Super Skrull, which means she can quickly regenerate from injuries. It turns out that Gravik is seeking out even more power, though – he's hunting down the Harvest, which is a collection of DNA from those who fought during the Battle of Earth in Avengers: Endgame (including the Hulk, Captain Marvel, and Thanos), put together and hidden by Fury.
G'iah uses the Harvest to power up (making her seemingly the strongest character in the MCU) before taking it to Gravik, disguised as Fury. She asks him to spare Earth and find a home for the Skrulls on another planet but, when he refuses, the two battle it out. G'iah kills Gravik, and the humans who have been held captive while the Skrulls use their likeness are freed – including Rhodey (Don Cheadle).
However, the struggle isn't quite over, with President Ritson issuing a new bill that declares all alien species on Earth as hostile, but MI6 agent Sonya (Olivia Colman) proposes a partnership to G'iah that would protect the peaceful Skrulls left on Earth. Meanwhile, Fury departs for SABER (with his Skrull wife Varra in tow) to help negotiate a peace summit with the Kree. The scene has very much been set for The Marvels...
---
That's a wrap on Marvel Phase 5. While you wait for the next MCU project, check out our guide to the new superhero movies heading your way over the next few years.