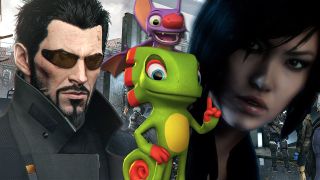 The waiting is the hardest part
Another year, another set of games to eagerly anticipate playing until our eyeballs fall out. 2016's games lineup is looking stacked (just have a look at our full 2016 games release schedule). Well visit brand new worlds like the one seen in Horizon: Zero Dawn, games like Uncharted 4 are bringing conclusions to longstanding franchises, and revivals like the new Doom are bringing beloved classics into the modern era. We don't even know everything that's coming out, and it's already looking like a great year.
These are the 25 games of 2016 we're most excited to play (in no particular order). Granted, this isn't a complete list yet (because not every game has been announced, of course), but we'll be updating this list with the most intriguing games that are going to hit consoles this year. So, stay tuned and check back often.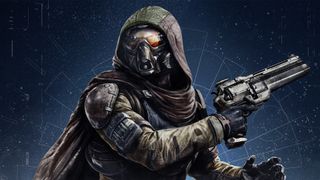 The next Destiny expansion
Details on the next Destiny expansion are scant. We know that it's coming later this year - probably closer to the holidays - and that it will be a Taken King-sized addition to the base game. That's about it. This will be the fourth and final expansion for the first Destiny game, then it's on to the proper Destiny sequel. As far as the series' story goes, there are plenty of plot points to hit. The expansion could touch on the missing Queen of the Reef, the incoming Cabal fleet, or elaborate on the many other characters that have come and gone. Whatever the case may be, we're excited to see how Bungie finally concludes its first game in the series.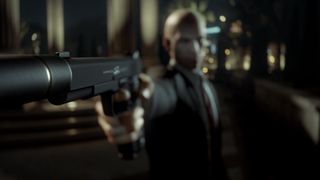 Hitman
Agent 47 is going back to the basics in his next game - simply titled Hitman. This time the focus has turned away from adding to Agent 47's abilities list and returned to gameplay centered on observation and planning. Missions are set in massive sandboxes, allowing you to discover opportunities to exploit that will get you closer to your assassination target. The goal is to have players analyse the environment, develop their own plan of attack, then execute, making each method a unique experience. Hitman will be released in multiple episodes, starting with a Paris mission in March then moving to other locales, such as Morocco and Japan.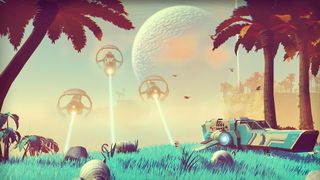 No Man's Sky
No Man's Sky is theoretically the biggest game ever. In it, you're free to explore a universe, and by universe, we really mean an infinite expanse of planets, life forms, and dangers. Everything in the game is procedurally generated, creating the galaxy as you explore it. In addition to the planetary exploration, there's also plenty of sci-fi action going on, giving you the chance to build your own spaceship and take it into starfighter battles. You won't be exploring the No Man's Sky universe alone, either. Players will be able to discover planets, build settlements, and forge new technologies, then share those locations with their friends. The game seems to be what every wannabe space explorer could ever want, and at long last, it looks like No Man's Sky will be hitting the PS4 and PC in 2016.
Available: June 2016 (PS4, PC)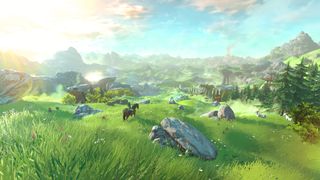 The Legend of Zelda Wii U
We know little to nothing about the next Zelda game. It's set in a vibrant, open world, Epona is back, and the classic Zelda bow and arrow seems to have gotten an upgrade - but that's really all we've got. At its announcement, most people weren't even sure if Link was male or female. But despite knowing so little, Zelda Wii U is still one of our most anticipated games of 2016. What we've seen of the new land (of Hyrule?) is incredibly lush and colorful, with bright blue skies, green fields that extend to the horizon, and massive mountains that jut out of the earth. Zelda Wii U looks like it'll be the largest game in the series yet, and all the mystery surrounding it makes the wait to play it even more unbearable.
Available: 2016 (Wii U)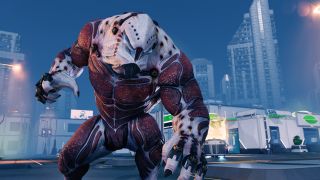 XCOM 2
Every day is opposite day in XCOM 2. In this alternate history to XCOM: Enemy Unknown, the rogue organization XCOM is now the Rebellion to the aliens Empire. Earth has been overrun. The aliens now occupy our planet, forcing XCOM to become a leaner, faster operation. Firaxis' Greg Foertsch told us this new game is all about hit-and-run tactics. Your enemies outnumber you, are better armed, and have the home field advantage, so you need to hit 'em fast and get the hell out before backup arrives. As I noted in my preview, "XCOM: Enemy Within tried to reinforce a more frantic pace by introducing MELD. XCOM 2 bakes this playstyle into the core of its design."
Available: February 5 (PC, Mac)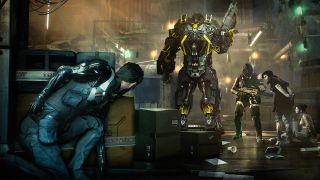 Deus Ex: Mankind Divided
Deus Ex: Human Revolution was way better than it had any right to be. It also opened in 2007, an era when every series under the sun from RPGs to strategy games were being transformed into basic shooters. Instead of a dumb FPS, Human Revolution was an expert blend of story, role-playing, action and stealth. Deus Ex: Mankind Divided sees the same team of creators emboldened by their success and working on an even grander scale.
Available: August 23 (PS4, Xbox One, PC)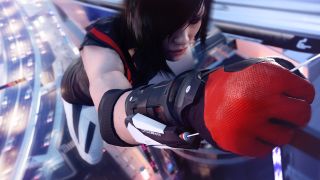 Mirror's Edge Catalyst
It's always nice to see a cult classic get a second chance in the spotlight. The original Mirror's Edge delivered the critically-praised and novel concept of a first-person parkour game, and those who played it generally loved it. Unfortunately, those numbers were a bit on the low side, and it looked like we would never get the chance to see the ideas present in Mirror's Edge refined into something better. Imagine our surprise when Mirror's Edge Catalyst appeared - this reboot developed by DICE (Battlefield 4, Battlefront) in the Frostbite 3 engine (used by most of EA's recent games, including the aforementioned Battlefield 4 and Battlefront) looks good enough to get us freerunning again.
Available: May 24 (PS4, Xbox One, PC)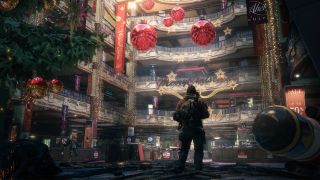 Tom Clancy's The Division
A deadly virus has broken out and spread across the United States on Black Friday (and no, it's not amiibo fever), causing the government to collapse in under a week. In response, what remains of an organization called The Division must restore order and help prevent any further chaos. Of course, this means exploring a derelict New York City with friends and hunting for awesome loot, a la Destiny - though your friends might not stick around if you backstab them in the game's many PvP Dark Zones.
Available: March 8 (PS4, Xbox One, PC)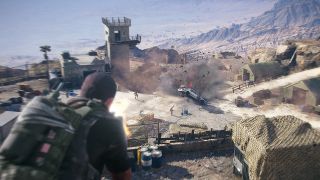 Tom Clancys Ghost Recon: Wildlands
The Ghosts are back, and this time theyre free to roam the land, taking down tangoes as they see fit. Ghost Recon: Wildlands is an open-world co-op military shooter, where you choose how to approach each mission. Its designed for squads of four, and friends can drop-in to help out at any time, although the AI will take over if you just want to solo the game. It takes plenty of cues from Ubis other action games, like Far Cry and Assassins Creed, so expect stacks of mini-missions, side-ops, and different ways to approach each objective. Probably no elephants or honey badgers, though (unfortunately).
Available: TBA (PS4, Xbox One, PC)
Uncharted 4: A Thief's End
Following a delay that pushed Uncharted 4 out of the 2015 holiday season, A Thief's End has a firm release date in March 2016, so everyone has three more months to emotionally prepare for the end of Nathan Drake. Of course, it's not certain that's what the title means - Nathan's long-lost brother Sam (new to the series and played by Troy Baker) also appears to be a thief, so it's anyone's guess which thief will be 'ending'. What we know for sure is that Sam convinces Drake to return to the globe-trotting, treasure-pilfering life for one last job off the coast of Madagascar. Sully is in tow for optimal joke making, and per the E3 demo we get plenty of the intense car chases we've come to love from Drake's adventures. Elena has yet to make an appearance, but no need to worry just yet - what would the last Uncharted game be without Elena? Sob.
Available: April 26 (PS4)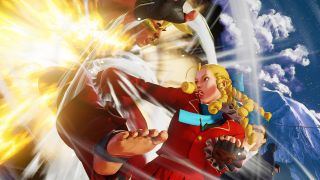 Street Fighter 5
After breathing new life into the fighting game genre with 2008's Street Fighter 4, developer Capcom now finds itself in an interesting position with its upcoming sequel. SF4 found great success in going back to the basics, in keeping things simple. But sequels demand new ideas, and Street Fighter 5 delivers by replacing the focus attack mechanic with three new designs: V-Triggers, V-Skills, and V-Reversals. So far, the result feels like a mix between Injustice: Gods Among Us and the Street Fighter Alpha series, with a heavy focus on giving each fighter individualized gimmicks. And if that doesn't get you pumped, well, there's always R. Mika.
Available: February 16 (PS4, PC)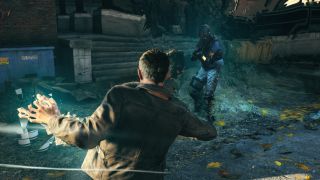 Quantum Break
Quantum Break represents a big departure for Remedy - its not a story about a Mister Q. Break. As for the rest, well, its totally what youd want from the creators of Max Payne and Alan Wake (starring Max Payne and Alan Wake, respectively): slick third-person action, extravagant graphics, environmental catastrophes, and a pulpy time-travel story driving you from one cliffhanger to the next. Quantum Break also has a live-action television component interspersed with gameplay episodes, balancing the developers desire to not only hook you on an unfurling plot, but to respect the fact that you probably dont have time to watch and play the whole thing in one sitting. Not that itll be any less hard to put down, going by Remedys previous games.
Available: April 5, 2016 (Xbox One)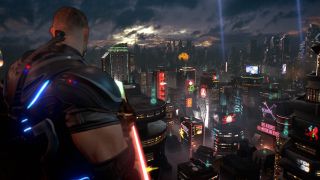 Crackdown 3
One of the most underrated open-world playgrounds is primed to make a hell of a comeback in 2016. The urban sandbox of the Crackdown universe is all about taking down crime lords in the most egregious, property-obliterating ways you can think of - and with the power of the Xbox One backing it, Crackdown 3 will let your super-cop protagonist clean up the streets in the most gloriously chaotic ways possible. The multiplayer portion of the game utilizes the mystical powers of cloud computing to assist in calculations of building-collapsing physics, turning any skyscraper into a virtual Jenga tower of rebar and concrete. If the cloud integration works as well as we've seen in some demos, it could effectively turn your Xbox One into the most powerful console ever made.
Available: TBA (Xbox One)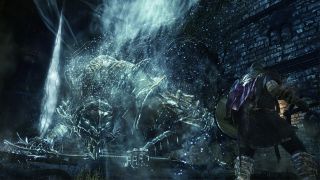 Dark Souls 3
The master is back. After taking a supporting role on the development of Dark Souls 2, From Software's Hidetaka Miyazaki is back in the director's chair for the next (and last) installment in the Dark Souls saga. The grand finale to this legendary action-RPG franchise has a lot to live up to, and it's interesting that there seems to be a lot of Bloodborne's DNA in its make-up. So expect not only demon-stabbing, slashing and flaming, but also some of the best enemy designs around. No pressure, then.
Available: March 24 (PS4, Xbox One, PC)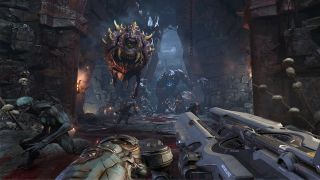 Doom
If you're looking for blood, gore, shotguns, and more gore, the new Doom looks like it has all of those bases covered. In the E3 2015 gameplay demo, we finally got to see Doom in action and it wasnt long before we were seeing demons decapitated by shotgun blasts and ghouls being dismembered with a chainsaw. Doom looks like it's staying true to ye old shooter mechanics of yore, forcing you to pick up armor and health packs, but there is new flair added to the shooting with gruesome execution moves that allow you to stomp heads and rip the arms off of stunned enemies. Oh, the joy.
Available: TBA (PS4, Xbox One, PC)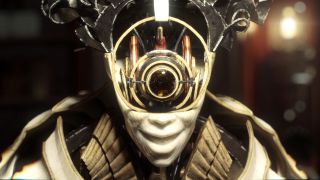 Dishonored 2
During Bethesda's first ever E3 press conference, the company hit it out of the park with announcements for Doom, Fallout 4 and Dishonored 2, sequel to the 2012 gaspunk sneak-a-thon Dishonored, right alongside. Set ten-plus years after the end of the first game, Dishonored 2 will feature two main characters: Corvo, our familiar protagonist, and Emily Kaldwin, his young charge-turned-magical-Assassin. Each will have their own storyline and set of powers, and if Dishonored 2's E3 trailer is any indication, you can be just as ruthless no matter who you choose.
Available: TBA (PS4, Xbox One, PC)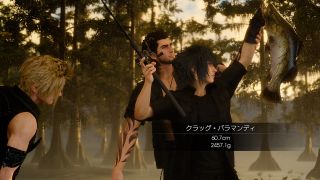 Final Fantasy 15
When Final Fantasy 15 arrives in 2016, it will have officially been in development for ten years. Despite name changes, platform shifts, and a brand new director taking over the game, its actually looking like it might have been worth the wait. Director Hajime Tabata has a flair for taking risks with Square Enixs flagship series, as with the strange mix of manga melodrama and war documentary in his most recent release, Final Fantasy Type-0. The emerging themes of bombastic anime action and male friendship lend themselves nicely to a road trip story full of cars, camping, and magic roadside diners. All that helps make Final Fantasy XV an ambitious, truly unique entry not just in the series, but in the role-playing genre as a whole.
Available: TBA (PS4, Xbox One)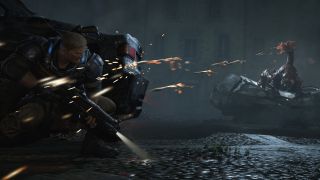 Gears of War 4
Gears is back, and while the series over time evolved into a brotastic locust-filled curb-stomp-fest (which isnt necessarily a bad thing) many of us are excited that Gears of War 4 will bring back the darker, horror-tinged vibe that the series initially started out with. There's not much to know at this point other than the fact that the two leads, Kait and JD, are fighting bizarre creatures in courtyards and dark corridors with familiar weapons. The studio responsible for the franchise, now renamed to The Coalition, is led by Rod Fergusson, the former Director of Production at Epic Games, who has been working on the series since the first game.
Available: Holiday 2016 (Xbox One)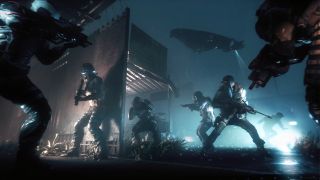 Homefront: The Revolution
Its been a long and troubled development but Homefront: The Revolution is finally seeing the light of day and, from what weve played, its shaping up nicely. A sprawling open world city makes it feel like Far Cry with guerilla warfare and thats just fine. Philadelphia in 2029 is ruled by the Greater Korean Republic and its you and a bundle of other (mostly leather clad) rebels taking on the city with explosives in hand. Just like Mad Max, everything goes boom here and theres even remote-controlled explosive devices to take on the technologically-superior enemy. Dambusters is concentrating on weapon customization with every part of your weapon able to be satisfyingly swapped out for other bits. The action is suitably chaotic, too, with enemy drones sweeping in and sending you running for cover to replan your attack. Add in a motorbike to cross the city and Orwellian areas of the map to explore and this is an open world were excited to explore.
Available: TBA (PS4, Xbox One, PC)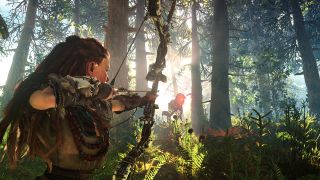 Horizon: Zero Dawn
This is just about the last game you'd expect from the team behind Killzone: a post-apocalyptic adventure game where you play as a young woman hunting robot dinosaurs. That's the concept behind Horizon: Zero Dawn (which we'll just be calling 'Horizon', thank you very much), where you'll be hunting mechanical prey with nothing but a bow, arrows, and whatever other gear you can collect from the object of your hunt. Since you have only the most primitive equipment to work with in this hostile world, you'll have to be clever about how you use it, setting traps or using stealth in places when a direct confrontation means death between some beasties mechanical jaws. Little is known about the story, but the sincere, unflinching way it approaches its premise (Robot. Dinosaurs.) more than has our attention.
Available: TBA (PS4)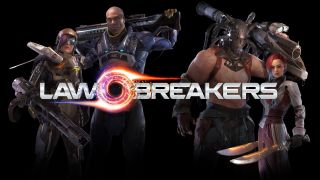 LawBreakers
After departing Epic Games in 2012, Cliff Bleszinski went on to start his own studio, Boss Key Productions. LawBreakers is the first effort from the new studio: a fast, futuristic, free-to-play arena shooter that harkens back to the days of like Unreal Tournament and Quake. LawBreakers evokes those classics' relentless pacing and verticality (yes, it's even got rocket-jumping), but mimics contemporary shooters like Overwatch and Call of Duty: Black Ops 3 in that you play as unique characters with special abilities. We're excited for LawBreakers' gorgeous, graceful carnage, though it remains to be seen how publisher Nexon will handle the game's microtransactions.
Available: TBA (PC)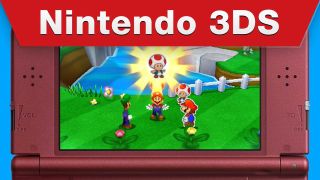 Mario & Luigi: Paper Jam
It's easy to forget that Mario - the mustachioed mascot who sold millions by platforming through the Mushroom Kingdom - stars in some of the wittiest, most enjoy RPGs available. Both the Paper Mario and Mario & Luigi games are known for their wry humor and their timing attacks - hitting a button in time with an attack to deal extra damage. Jam is an RPG mashup of both Mario role-playing universes. Considering the Paper Mario series has been in a weird place with its last two entries, hopefully this collaboration will return it to its RPG roots.
Available: Spring 2016 (3DS)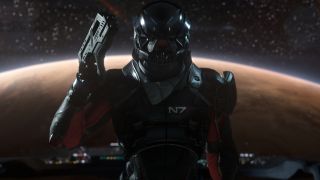 Mass Effect: Andromeda
Commander Shepard's story is over and the Reaper invasion is behind us. Now what is the human race to do? Explore space, obviously. If Star Trek has taught us anything, it's that you can have some incredible adventures out in deep space. In Mass Effect: Andromeda, you take on the role of a new main character as he or she (or maybe it?) explores the Milky Way's neighboring galaxy Andromeda. Not much is known about the game yet, but we have seen glimpses of what appears to be a Mako-like land rover and the return of omni blades.
Available: Q4 2016 (PS4, Xbox One, PC)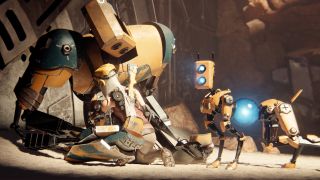 ReCore
Continuing the theme of post-apocalyptic robo-wildlife from Horizon, ReCore stars a girl and her mechanical dog-friend-thing with a plasma globe for a stomach, as they explore the wastes and fight other metal-based fiends. While not a lot has been revealed, theres a mechanic that lets you insert your companions core into other robots for new abilities. Its also being made by Keiji Inafune (the man behind Mega Man) and the makers of Metroid, so you can likely expect more than just your average run-and-shoot game.
Available: June 2016 (Xbox One)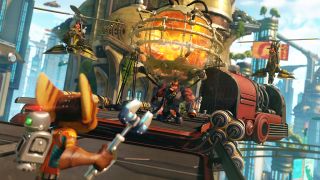 Ratchet & Clank
Insomniacs AAA reimagining of the original Ratchet and Clank, debuting alongside a full-blown movie based on the same source material, easily exceeds the usual parameters we apply to remakes. Though the new Ratchet & Clank brings its playful blend of platforming and weird weapons to planets weve seen before, we havent quite seen them in such a cutting-edge display of the PS4s capabilities. Insomniac has also completely modernized the controls and camera, redone every cutscene to a Hollywood calibre and introduced new oddball guns. And yes, Mr. Zurkon is here too.
Available: April 20, 2016 (PS4)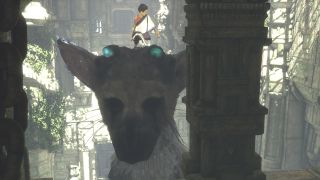 The Last Guardian
It's almost too good to be true. Following eight years in development and radio silence on its progress for the last three, it seemed like The Last Guardian would forever be a pipedream, the stuff that Team Ico fans sigh over in moments of quiet sehnsucht. But during E3 2015, Sony dropped a bombshell by revealing that not only is The Last Guardian alive, it's nearing completion and coming to PS4 in 2016. In The Last Guardian, you play as a young boy exploring a calmly empty fantasy world alongside his giant eagle-lion-dog, who learns to help you solve puzzles with a little training. Most of the game is yet mysterious, but the fact that its existence is not is probably the best news Ico and Colossus fans have heard in many moons.
Available: TBA (PS4)