The new games of 2021 list is an exciting space, with fresh titles being added regularly for all platforms, including the new Xbox Series X and PS5 consoles. 
Plenty of these new games for 2021 have that fresh, new-gen, shiny glow, but you know that many of these titles will mostly be coming to the PS4, Xbox One, Switch, and PC as well. So make sure to add these new games, as well as those upcoming Xbox Series X games, upcoming Switch games, and upcoming PS5 games to add to your wishlist. 
Across all platforms, there are oodles of noteworthy games heading to PC and consoles in 2021. From big RPGs to artistic indies and much more besides, there's sure to be something here for you. 
Below you'll find everything worth waiting for - on every platform - in 2021 and beyond. 
Mario Golf: Super Rush
Platforms: Nintendo Switch
Release date: June 25, 2021
Mario and co are donning their tweed and flat caps once more in a brand new Mario Golf title. This time, you'll get a Story Mode to play through, which will star your Mii characters as they compete in challenges, and earn experience points to power-up their stats. And yes, there are motion controls. We're so in.
Solar Ash
Platforms: PS4, PS5, PC
Release date: June 2021
Solar Ash is the latest game from Hyper Light Drifter and will see players journey through a rift in space known as the Ultravoid, which just happens to be swallowing entire worlds. The game is quite the personal experience, where the characters must find solace in each other as they look to evolve their struggle into something a little more hopeful. 
Little Devil Inside
Platforms: PS4, PS5, Xbox One, Xbox Series X, Nintendo Switch, PC
Release date: July 2021
After starting life as a Kickstarter project, Little Devil Inside actually appeared in the big PS5 showcase in 2020. This is an RPG with survival elements involved, and quite the little sense of humour. It's set in a Victorian-esque era, where you're tasked with discovering - and fighting - a range of bizarre monsters. It looks like quite the romp. 
Life is Strange: True Colors
Platform(s): PS5, PS4, PC, Xbox Series X, Xbox One, Stadia 
Release date: September 10, 2021
Life is Strange: True Colors is the latest entry in the graphic adventure series, brought to you by Deck Nine (the team behind Life is Strange: Before the Storm). This story follows Alex Chen, a young woman with a troubled background of foster homes, who reunites with her brother only for him to be killed in a mysterious accident. She'll use her psychic empathy powers to read and manipulate others' emotions, in order to investigate the truth behind her brother's death. 
Deathloop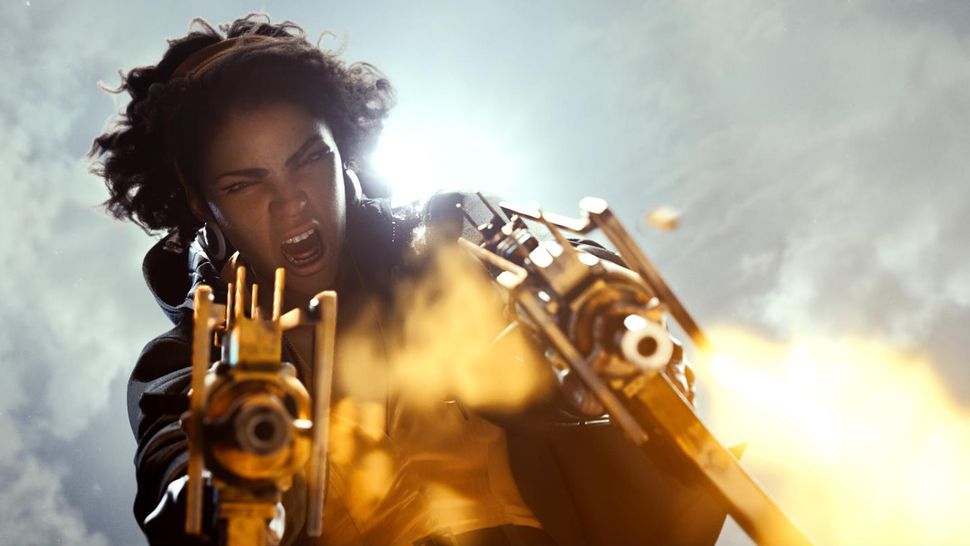 Platform(s): PS5 (timed exclusive), PC 
Release date: September 14, 2021
Imagine Groundhog Day, but you're two assassins who end up killing each other every day, and then repeat ad nauseam. Well, that's Deathloop. The game takes place in the mysterious Black Reef, in what's described as a "time of madness". In development at Arkane Lyon, it's clear that our two assassins have very different ideas of their current situation. Juliana wants to protect it, while Cole hopes to break free of their never-ending cycle, but what they always do is kill each other. Over and over again.
Back 4 Blood
Platform(s): PS4, PS5, Xbox One, Xbox Series X, PC
Release date: October 12, 2021
Left 4 Dead 3 in all but name, Back 4 Blood is the same four-player co-op zombie experience that you'd expect from the Valve series - just without the Valve involvement. We dove into the game's recent alpha and can confirm it has the same frantic energy as the Left 4 Dead games, the humor, distinctive style, and of course, lots and lots of zombies. It's going to be beautiful chaos. 
Ghostwire: Tokyo
Platform(s): PS5 (timed exclusive), PC
Release date: October 2021
As people start evaporating from the neon-lit streets of Toyko, it's clear that something's not quite right. In Ghostwire: Tokyo strange shadowy figures begin patrolling the streets, and terrifying monsters based on Japanese lore and legends. It's being made by the same studio that brought you survival horror The Evil Within, which is promising. Especially as it sounds like it's filled with paranormal entities, supernatural events, conspiracies, and the occult.
Stray
Platform: PS5, PS4, PC
Release date: October 2021
Ever wanted a game where you play as a little street cat? Well, now's your chance. This is Stray, and as the title suggests, you play as a stray kitty exploring a cyberpunk world filled with robots. Because of your stature, you'll be able to sneak under cars, clamber over rooftops, and even be a little bit sneaky. Your task is to untangle an ancient mystery to escape this long-forgotten city, enlisting the help of a small drone, known only as B12. 
Sable
Platform(s): Xbox One, Xbox Series X, PC
Release date: TBC 2021
With a gorgeous art style, an original soundtrack, and an interesting premise, Sable already looks and sounds very promising. From indie developer Shedworks, you play as Sable who sets out on her "gliding", which is said to be a rite of passage that will see you travel across expansive deserts. As you venture through the landscape, you can explore it in whatever way you wish at your own pace. From traveling on your hoverbike (yes, you have a hoverbike), to climbing ruins, or walking on foot, you can solve puzzles and encounter other nomads who might just ask for your help. 
Kena: Bridge of Spirits
Platform(s): PS4, PS5, PC (Epic Games Store)
Release date: TBC 2021
This new and adorable adventure from developer Ember Lab sees you play as Kena, a young spirit guide who sets out to find a sacred mountain shrine in an abandoned village populated by trapped spirits. Kena is also joined by adorable little fuzzy spirits known as the Rot who we already immediately want a plushie of. Helping you along the way, you can collect the Rot throughout your journey to gain abilities and alter the environment around you to progress. It certainly gives off some Pikmin vibes and a lot of charm. 
Oxenfree 2: Lost Signals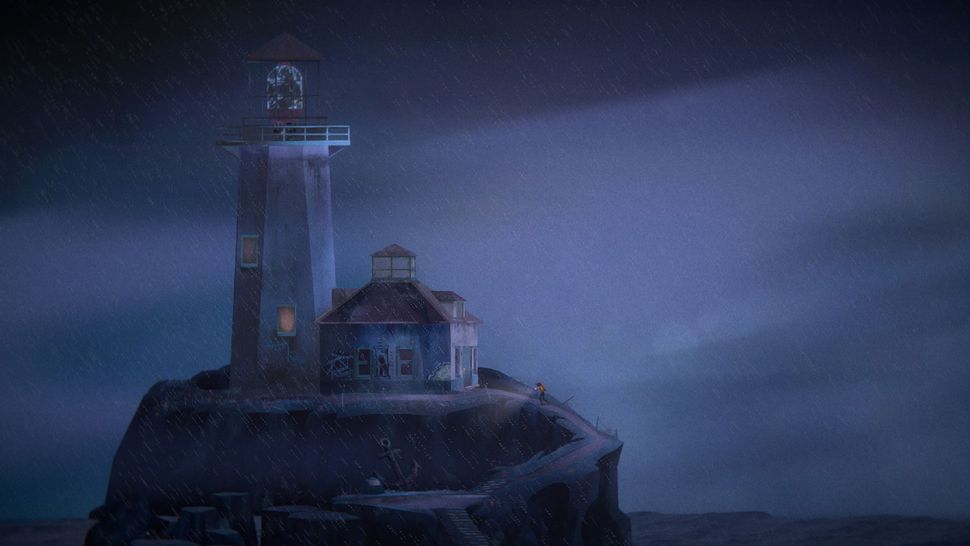 Platform(s): Nintendo Switch, PC
Release date: TBC 2021
The 2016 breakout indie hit Oxenfree is getting a sequel in the form of Oxenfree 2: Lost Signals. Developer Night School Studio is delivering us another supernatural mystery to unravel as heroine Riley returns to her hometown of Camena, but discovers a little more than she expected. Other than Riley though, expect a whole new cast of characters, as the developer says it's a new story that also offers an entry point into the games without having played the first entry. Although, you totally should play it!
Open Roads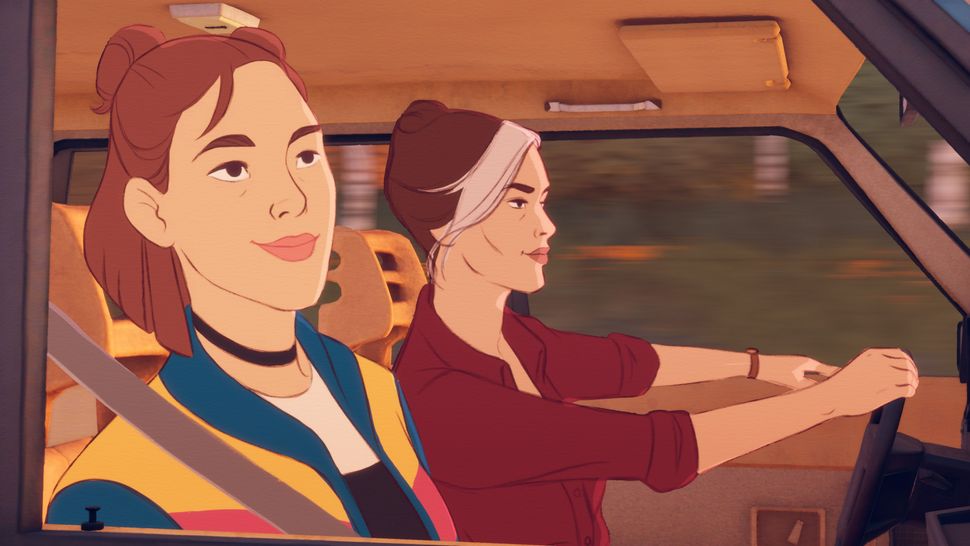 Platform(s): PS4, PS5, Xbox One, Xbox Series X, PC
Release date: TBC 2021
Get ready for a road trip with Tess Devine and her mother Opal as they set out to uncover their family secrets. After discovering notes and letters tucked away in the attic of their home, the mother-daughter duo journeys to visit old abandoned family properties to learn more about their family history. Revisiting memories that each property holds, Open Roads explores the relationship between Tess and Opal and takes them on "a journey into the past they'll never forget". From Gone Home and Tacoma developer Fullbright, this notable upcoming adventure features the voice acting talents of Keri Russel and Kaitlyn Dever.  
Ratchet and Clank: A Rift Apart
Platform: PS5
Release date: TBC 2021
A brand new Ratchet and Clank adventure from Insomniac games is arriving around the same time as the PS5, and it's a dimension-smashing adventure. Dr. Nefarious has got the Dimensionator and is ripping holes between worlds, dragging our duo of heroes with him. There will be new gadgets, new worlds, and more to discover in Ratchet and Clank: A Rift Apart, including a brand new, playable, female Lombax from another dimension.
Boyfriend Dungeon
Platform(s): PC, Nintendo Switch
Release date: TBC 2021
Kitfox Game's Boyfriend Dungeon lets you date your weapons. It makes sense, really. If you think about it, fighting side by side in close quarters is the perfect set up for romance to blossom. You get a summer job fighting creatures in "the dunj," and it's here that you discover your weapons can transform into datable singles who just so happen to be up for some lovin'. Any money you earn can be used to take your weapon out on romantic adventures, and as you fight together to clear out monster infestations your bond will grow. With an inclusive line-up of characters and romances, this dungeon-crawling dating sim mash-up already looks like one of the most swoon-worthy upcoming indie releases.
Far Cry 6
Platform(s): PS4, PS5, Xbox One, Xbox Series X, PC
Release date: TBC 2021
Yes, that's right. Far Cry is returning once again. Set in Yara, which is described as a "tropical paradise frozen in time", Far Cry 6 sees you play as a local Yaran called Dani Rojas. Taking on the role of a guerrilla fighter, you set out to take down the dictatorship regime of  Anton Castillo (played by Giancarlo Esposito). As the leader of Yara, Castillo wants to restore the nation back to its former glory, and he's willing to do it by any means necessary. 
Halo Infinite
Platform(s): PC, Xbox One, Xbox Series X
Release date: 2021
Bearing a curious new sub-header and running on a brand new game engine known as Slipspace, the first Halo Infinite trailer almost seems to suggest that Master Chief's next adventure will have MMO qualities to it, or at least be more open-ended and sandbox-like in flavour. That instantly familiar shot of his armour also teases a potential technological downgrade for everyone's favourite Spartan, though plot details remain threadbare for now. MMO or otherwise, Halo: Infinite could just be the Halo comeback we've all been waiting for. 
12 Minutes
Platform(s): PC, Xbox One
Release date: TBC 2021
Nomada's interactive thriller 12 Minutes has firmly been on our radar since the studio debuted a trailer at E3 2019. You play as a husband who's stuck in a 12 minute time-loop. A romantic evening with your wife quickly turns into a nightmare when a police officer breaks into your house and accuses your wife of murder. Suddenly you're returned to the moment before everything unfolded, and as you go through each time-loop, you have to work to change your fate and break the loop once and for all. Taking inspiration from The Shining, Memento, and Rear Window, it's easily one of the most interesting indie titles to look forward to in 2020. 
Psychonauts 2
Platform(s): PC, Xbox One, PS4
Release date: TBC 2021
The original Psychonauts is the kind of cult classic that's beloved by all who play it, and it set the tone for all of Double Fine's following games: fun, quirky, imaginative, and relentlessly clever. Now, after over a decade since the debut of their first adventure at Whispering Rock Psychic Summer Camp, Raz, Lili, and elite members of the Psychonauts are back for another mind-delving, 3D platforming adventure. Picking up where the PSVR-exclusive Rhombus of Ruin left off, Psychonauts 2 promises more whimsical, vibrant mental mindscapes to explore as Raz runs and jumps around the inner thoughts of idiosyncratic, often hilarious characters.  
Prince of Persia: The Sands of Time remake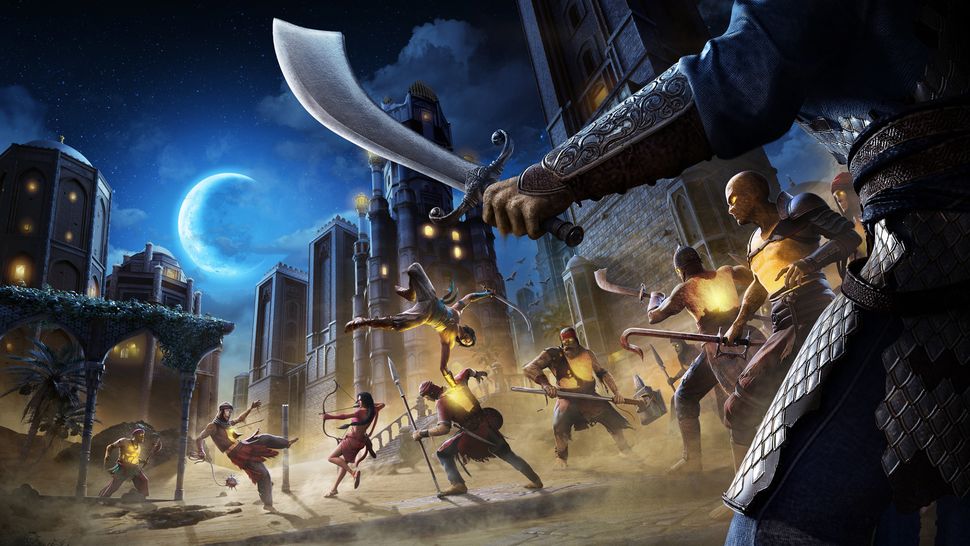 Platforms: PS4, Xbox One, PC
Release date: TBC 2021
Ubisoft is bringing back one of the PS2/Xbox/Gamecube era's most memorable titles with a fresh remake of Prince of Persia: The Sands of Time. It might sound surprising for a studio that's been around so long, but this marks Ubisoft's first full-fledged remake, distinct from other titles they've simply remastered for newer hardware. That said, The Sands of Time remake is pretty darn faithful to the original, just with modern graphics and gameplay.
Vampire: The Masquerade - Bloodlines 2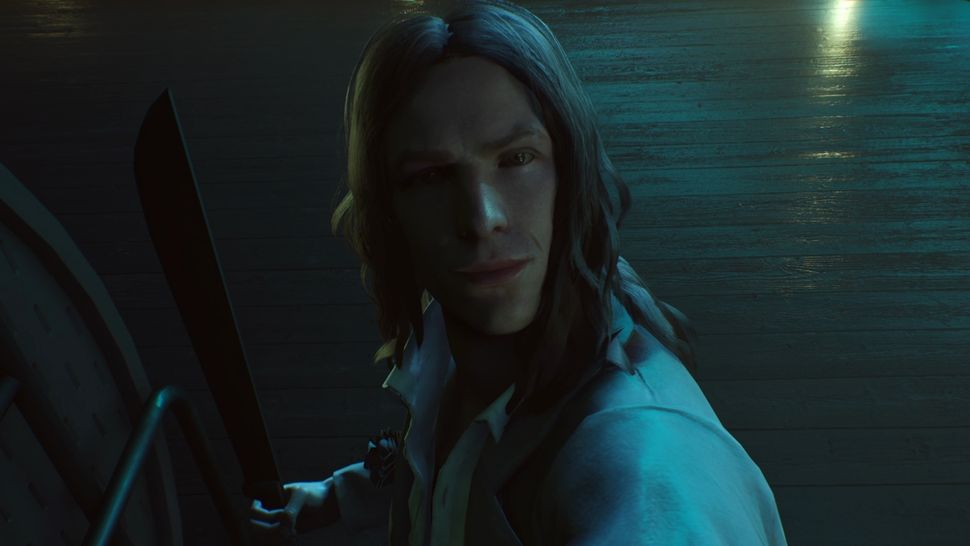 Platform(s): PC, Xbox One, PS4
Release date: TBC 2021
After the release of the first Vampire Masquerade: Bloodlines in 2004, nothing came as close to a great vampire RPG since. Thankfully, Hardsuit Labs and Paradox Interactive are bringing bloodlines back with a sequel that promises to take us on an immersive role-playing experience as a vampire thrown into the world of bloodsuckers in Seattle. As a newly sired vampire, you'll find yourself caught up in Blood trade war between competing vampire factions. With dialogue options, alliances to be made, and choices to make, Bloodlines 2 looks like it's shaping up to fill the void the first game left behind it. 
Lord of the Rings: Gollum
Platform(s): PS5, Xbox Series X
Release date: TBC 2021
Prepare yourself to become precious with Lord of the Rings: Gollum, a brand new game from Daedalic Entertainment where you play as, unsurprisingly, Gollum. Starting out in Barad-dûr, the Mordor fortress where Gollum is being held captive, the game will take you through plenty of Middle-Earth's locations with promises of "giant, persistent environments, each harbouring several questlines and a range of friendly or unfriendly faces" - according to the developer in an interview with Edge magazine anyway. Aesthetically the game is inspired by Tolkien's own drawings and plays out like a stealth-action-adventure game that takes advantage of Gollum's dual personalities too. 
Chorus 
Platform(s): Xbox Series X, Xbox One
Release date: TBC 2021
Name me one other game where you play as a sentient spaceship. Go on, try. Well, welcome Chorus, a brand new space-flight combat shooter, where you play as Nara and Forsaken, her sentient starfighter. Taking the genre straight into the next-generation of consoles, Chorus looks pretty awesome, melding exploration across the universe with outgunning your enemies in an epic quest to free an oppressed galaxy. 
Horizon Forbidden West
Platform(s): PS5
Release date: TBC 2021
Aloy is officially back in a sequel to 2017's Horizon Zero Dawn, and this time we'll be journeying to the post-apocalyptic setting of San Franciso in America. The trailer which debuted during Sony's Future of Gaming event revealed Horizon Forbidden West will be coming to the PS5, and showed off gorgeous, vibrant landscapes, new big machines creatures, and - most interestingly of all - underwater sequences. We'll no doubt have more mysteries to unravel as we return to Guerrilla Games' unique world when it does eventually release on the next-gen console. 
Gotham Knights
Platform(s): PS4, PS5, Xbox One, Xbox Series X, PC
Release date: TBC 2021
WB Games Montreal is working on a brand new Batman game, but there's a catch - Batman's been killed. The Gotham Knights are taking over the protection of what the studio is calling the "most dynamic and interactive Gotham City yet", with unique abilities and skill trees available for each of the four Knights - Red Hood, Nightwing, Robin, and Batgirl. It's a drop-in, drop-out co-op affair, with an open-world action-adventure gameplay style. Expect to see plenty of DC villains try to take control of Gotham in Batman's absence, meaning the Gotham Knights have definitely got their hands full. But, with combat looking very Batman: Arkham-esque, you'll have plenty of tricks up your batsleeves. 
Atomic Heart
Platform(s): PS5, Xbox Series X, PC, PS4, Xbox One
Release date: TBC 2021
Atomic Heart is a weird, atmospheric horror shooter with some of the freakiest looking monsters we've seen in recent memory, and we can't look away. Originally announced in 2020, Mundfish's vision of a dystopian USSR equipped with robots and holograms is now due to launch on PS5, Xbox Series X, PC, and last-gen consoles sometime in 2021.
Despite a planned release on last-gen consoles, the game is being billed as a next-gen experience, with a 4K trailer and raytraced trailer showing off the benefits of playing on cutting-edge hardware. But true-to-life shadows and reflections aside, we're pretty sure you won't soon forget the grim scenes you'll encounter in Atomic Heart no matter the platform.
Pokemon Legends: Arceus
Platforms: Nintendo Switch
Release date: TBC 2022
The first open-world Pokemon game ever, Pokemon Legends: Arceus has undoubtedly caused quite the commotion in the fandom. Set long before any of the series entries to date, you'll be exploring Sinnoh in a unique adventure to create the region's first Pokedex. Catching Pokemon will be as simple as throwing a Pokeball at them whilst creeping towards them out in the open, which will seamlessly enter you into a battle. It's the Pokemon game we've all been dreaming of. 
Splatoon 3
Platforms: Nintendo Switch
Release date: TBC 2022
Splatoon 3 will take players away from Inkopolis to a new region known as the Splatlands. At its heart, the city of Splatsville is home to battle-savvy inklings that you'll be able to cross ink with. The latest series' entry will bring with it a new bow wepaon, increased customisation options, and new movement abilities to the usual 4v4 multiplayer matches. 
The Callisto Protocol 
Platform(s): PC, PS5, Xbox Series X/S
Release date: TBC 2022
Fans of survival horror may want to have The Callisto Protocol on their internal motion sensor. Debuting from new studio Striking Distance, the next-gen survival horror game takes place within a maximum security prison on Jupiter's moon, and promises plenty of gruesome alien nightmare fuel. Devised from Glen Schofield, the man we have to thank for Dead Space, The Callisto Protocol also technically takes place in the PUBG universe - yes, that PUBG universe. See, now you're interested. 
Hogwarts Legacy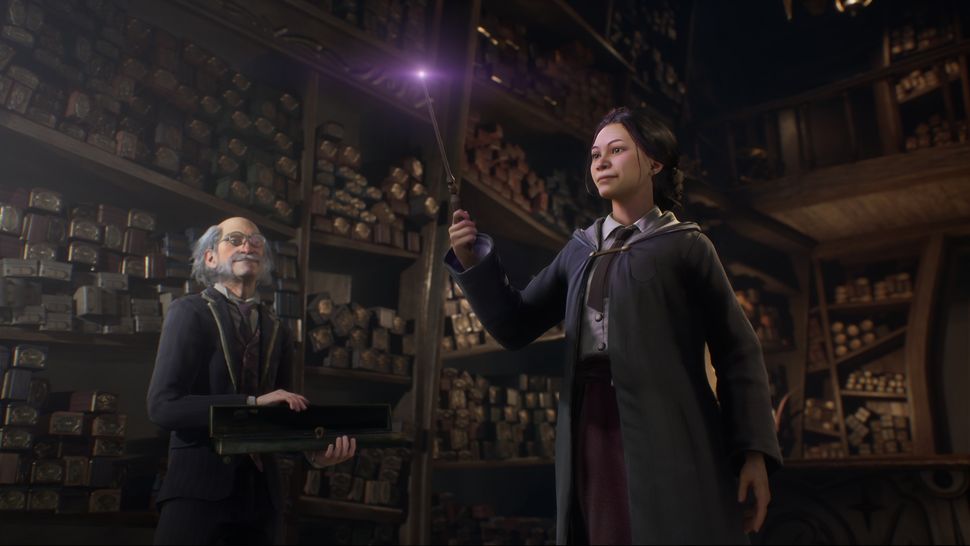 Platform(s): PC, PS5, Xbox Series X/S
Release date: TBC 2022
While not a direct adaptation of the Harry Potter books, Hogwarts Legacy is taking all of its inspo straight from the lore. You'll be playing as a student attending Hogwarts during the 1800s, some hundreds of years before Harry and co were born, but no doubt will get up to plenty of wizardy mischief. It's an open world RPG, so expect plenty to explore too. 
Ark 2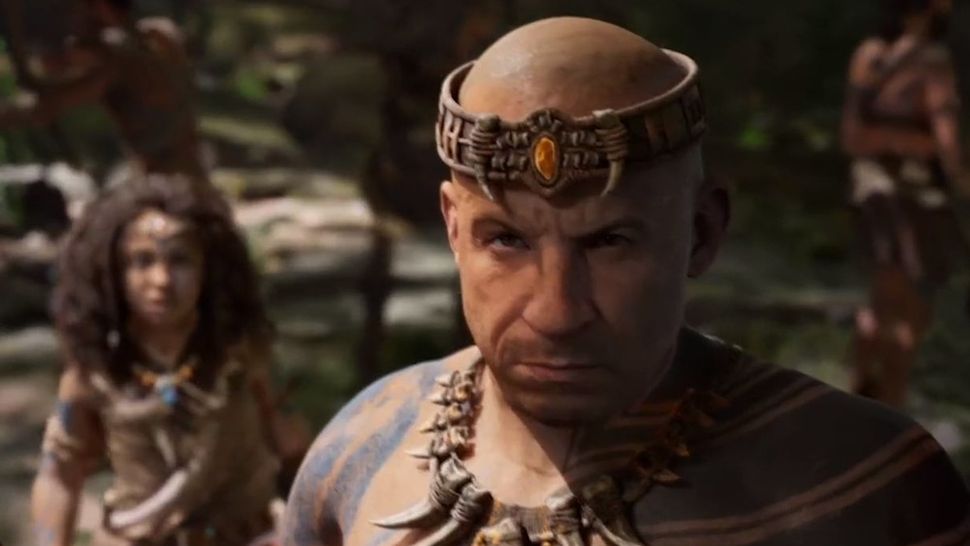 Platform(s): PC, PS5, Xbox Series X/S
Release date: TBC 2022
The dinosaur hunting PC hit is back with a bigger, ballsier sequel that features none other than Vin Diesel both in front and behind of the digital camera. Yep, the Fast & Furious star is not only playing a key character in the next-gen survival game, but he's joined series developer Studio Wildcard as an executive producer, having long been a fan of the original game. Goodness knows what that means for the final product… perhaps the dinosaurs were part of our family all along?  
Suicide Squad: Kill the Justice League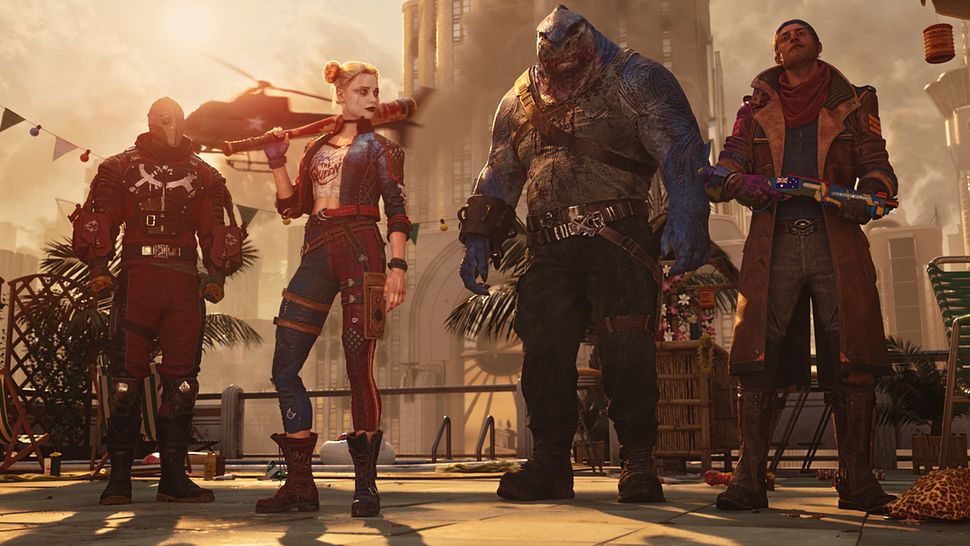 Platform(s): PS5, Xbox Series X, PC
Release date: TBC 2022
Set to arrive sometime in 2022, Suicide Squad: Kill the Justice League sees you playing as our squad of chaotic semi-heroes. Squad up as Harley Quinn, King Shark, Deadshot, or Captain Boomerang, with bots or other players taking the role of the other four as you play. Set in the Batman: Arkham universe, Rocksteady has already said this is a continuation of the previous games, so prepare to see some existing threads and storylines come to fruition. 
Returnal 
Platforms: PS5
Release date: April 30, 2021
The first major PS5 exclusive of the year is also Housemarque's return to the genre that it made a name for itself with, blending its patented arcade shoot-em-up style into a story driven, third-person adventure for Returnal. You play as Selene, an astronaut stuck in a hellish Groundhog Day of sorts, as she endlessly attempts to fight her way out of a recurring death cycle. Y'know, exactly the kind of light-hearted romp you'd want to see in the Spring months with.