6 Films Better Than The Books Theyre Based On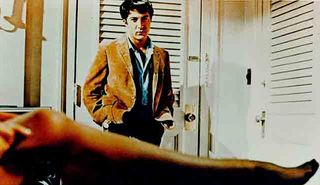 The Graduate
Book by: Charles Webb (1963)

Movie by: Mike Nichols (1967)

Why is the movie better? Nichols took Webb's dry, arty tome and turned it into something vital and real - an iconic riff on shifting '60s sexual politics. Plus he cast brilliantly in Anne Bancroft and drew a star-making turn from Dustin Hoffman.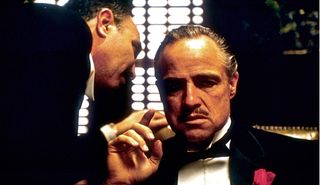 The Godfather
Book by: Mario Puzo (1969)

Movie by: Francis Ford Coppola (1972)

Why is the movie better? The book's underwritten and a bit convoluted. Coppola (with scripting help from Puzo) made it epic, elevating the basic plot to a multilayered masterpiece that illuminates the dark side of the American Dream.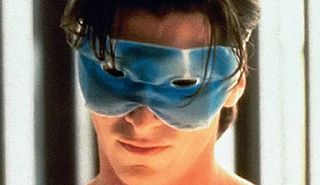 American Psycho
Book by: Bret Easton Ellis (1991)

Movie by: Mary Harron (2000)

Why is the movie better? Ellis' satire on '80s excess/success is immense. But the narrative trick of illustrating yuppie killer/fantasist Patrick Bateman's mental state with endless lists of minutiae makes it a tough read. Harron sliced it into a lean, singular structure, succeeding in filming the unfilmable with help from Christian Bale's sleek, sinister turn.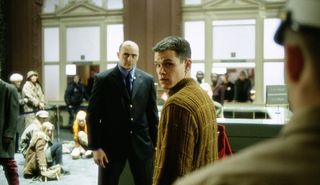 The Bourne Identity
Book by: Robert Ludlum (1980)

Movie by: Doug Liman (2002)

Why is the movie better? While the original film is only loosely based on Ludlum's original story, it took the hero and made him human, updating the all-too-'80s spy/superagent into the post-9/11 world. Paul Greengrass then took Liman's blueprint and redefined the entire action genre.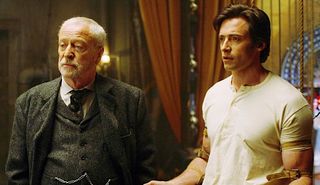 The Prestige
Book by: Christopher Priest (1995)

Movie by: Christopher Nolan (2006)

Why is the movie better? The book is (rightly) much loved. But with his supremely cerebral redux, Nolan stripped away most of the meandering plot, and gathered the story to a much more satisfying - if at first a touch 'Uh!?' - conclusion.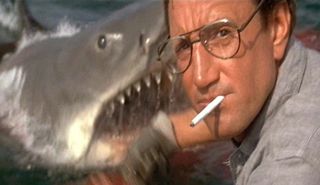 Jaws
Book by : Peter Benchley (1984)

Movie by: Steven Spielberg (1975)

Why is the movie better? Benchley was a workmanlike, airport-thriller writer who lucked out with his schlocky killer-shark story. Spielberg's immaculate, nerve-jangling direction matched humanity with horror, gave the story a jolt of Moby Dick-style heft and ruined resort tourism for years.