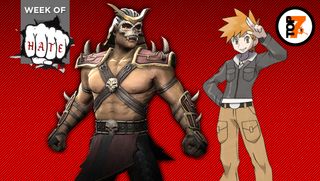 We're a calm bunch at GR, the type to go with the flow, but sometimes things just get under our skin, particularly annoying in-game enemies. Don't misunderstand us, this isn't GR's list of the hardest boss battles in history, as that would probably just be a collection of bullet hell shooters and Mike Tyson. No, this is a list of game enemies that (while not technically unbeatable) inspired within us extreme rage and a deep hatred that we still can't shake. These are the bosses that made us hurl expletives at our TV and cost us our faith in both man and god.
This is our list of the baddies that we spew bile at to this day, as the pain outlasts any mere console generation. We begin our journey to the dark side with...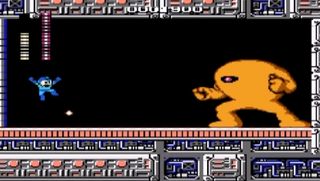 7. Yellow Devil (Mega Man)
Mega Man is a series known for being difficult, hurting players with cheap enemy placement and demanding rigid memorization from anyone that wanted to finish one. The original Mega Man was one of the worst offenders in series history, especially since we didn't know what to expect from the game when it first released. And after getting through the six grueling boss battles, you have one last obstacle, the brick wall that is Yellow Devil.
At the time his pattern seemed unpredictable and the small amount of damage the Mega Buster does is even more cruel. Plus you were probably wiped out just getting to that point, making you totally unprepared for this battle. Some gaming wizards unlocked his pattern and learned exploits, but the majority of us were in tears. MM games have had crueler bosses (Sigma comes to mind) but few broke our hearts and made us quit with gritted teeth and smashed controllers like Yellow Devil did.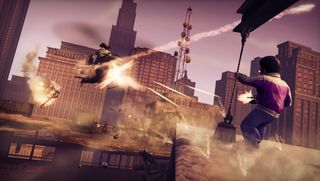 6. Helicopters (Too many to name)
One of our most hated tropes in gaming history goes like this: early on you face a midboss that would have been fun had you only faced them once. Instead they just become regular enemies in the later stages and never leave you alone. For the modern age of gaming, no nemesis embodies that repetitive use of faux-bosses like helicopters.
Most third person action games eventually have at least one copter show up early on, perhaps hoping to make players go "My God, the bad guys have a copter? They aren't screwing around!" Eventually you get a rocket launcher and one helicopter is dead in moments. Fortunately the devs have know how to heighten the tension by throwing dozens of new choppers at you. By the time we finished a game like Saints Row The Third, we probably destroyed more helicopters than in the history of modern warfare, and the tedium of it made us angrier every single time we destroyed the endless array of aircraft.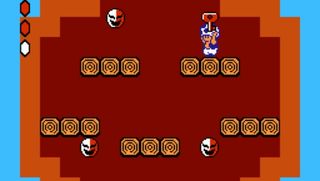 5. Phanto (Super Mario Bros 2)
Here's one that we not only hate but find incredibly creepy to boot. Super Mario Bros 2 broke many of the rules established in the first SMB, and that included carrying a key to a stage's end to progress. It was annoying enough to explore a level and worry about losing the key somehow, since you had to run back to where you found it the first time. It was the key's guardian that made the job especially frustrating to our younger selves.
Phanto is relentless is his pursuit of you and his key, following you from room to room, a persistence that was pretty rare on the NES. He moved ridiuclously fast and was superb at predicting where you'd be. It gave each stage he was in some excitement, at least when we weren't shouting to the heavens for deliverance from the mask's haunting face and tireless pursuit.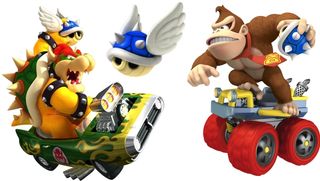 4. Blue Shell (Mario Kart)
Perhaps hating the Blue Shell is like hating the gun that shoots you instead of the shooter, or blaming the wind for knocking over your house. But we don't care, F the Blue Shell in the A. It's a weapon that takes an otherwise outstanding racing experience and levels the playing field in the worst way possible.
It started simple enough in Mario Kart 64 as a more powerful homing shell that could still be avoided, but eventually it turned into an unavoidable homing missile that punished players for doing too well. Of course that wasn't enough, because it eventually needed a massive explosion to be truly awful. Though it was weakened slightly in Mario Kart 7, just hearing the sound of one on our tail fills us with fury toward whoever sent that hellish shell our way.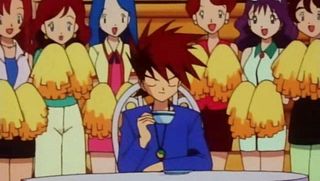 3. Pokemon Rival/Gary Oak (Pokemon)
We suppose this entry could go for all rivals in the Pokemon series, but none of the recent ones outdo the original. In Pokemon Red/Blue you begin your Poke journey watching the privileged grandson of a researcher take a starter with a type that counters your own. As you continue your quest he keeps showing up when you're at your most tired and weak, snidely bragging about his skills. He even bests the Elite Four and the Pokemon Champion before you! Sure you ultimately defeat him, but man, what a dick.
Your rival's pushy, blow-hard nature was taken to new extremes as Gary Oak displayed in the original run of Pokemon anime episodes. He had a personal squad of cheerleaders, virtually never lost, and rode to gym battles in a fancy car, all while taunting Ash at his slow progress. It took Ash 270 episodes to finally beat him, which was well past the point most people were watching the show. Today the internet has come to embrace him as the coolest guy that ever lived, but we'll never forget how he treated us on his way to the top.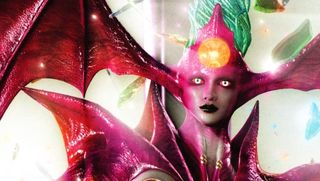 2. Alma (Ninja Gaiden)
Ninja Gaiden effectively brought the painful experience of playing an NES game into the 2000s. Highlights included restarting at save points surrounded by deadly enemies, turning a corner to be attacked by exploding dogs, and shooting pitiful arrows at an armored helicopter. But none of those can possibly compare to Alma, one of the worst experiences in most gamer's lives.
After exploring underground tunnels and using most of your healing items, Alma explodes through a stained glass window to ruin your life. She's relentless, barely takes damage or stands still, and since you couldn't have anticipated her, you probably are ill-equipped to fight her. The unfairness of the whole thing made us so angry, as did the thought that we might never finish this otherwise great game. For many Alma was where Ninja Gaiden ended, because they had to quit before bursting a capillary in their eye.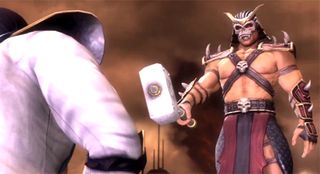 1. Shao Kahn (Mortal Kombat)
Shao Kahn isn't the toughest or the cheapest enemy in all of gaming history, or even fighting game history. So why is he at the top of our list of most hated enemies? Because the anger he inspired in us by being a total ball of cheese, preventing us from finishing the game was mixed with healthy doses of disappointment that, in spite of its advances, MK still ended with a predictably unfair boss fight.
The tradition of the exploitative, super tough boss with moves that take off more than 50% health is ingrained in the genre, with SNK being especially guilty in the 90s. But Mortal Kombat's single player mode was so innovative and ahead of the curve that when we reached the end of its story we expected something far greater. Instead we were bashed with a hammer over and over by Shao Kahn until we found enough cheap exploits to barely defeat him. We thought there was a chance we'd moved past that, but MK sadly proved otherwise. Maybe next decade.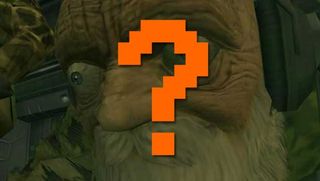 Did we miss anything?
So there's our list of enemies that still inspire burning hatred every time we think of them. What bad guy fills you with spiteful rage towards whatever developer created such an unjust enemy? Let us know if we missed any biggies in the comments.
And if you want to learn more hated characters, check out GamesRadar's ultimate hated character battle and our 8 hated box art cliches.