Hands up who's watching the hottest new thing in TV right now? You're joking, right? We barely have time to keep up-to-date on all the great returning series, never mind watch all the brand new season 1 shows on offer. How are we supposed to work out which new shows we should be checking out? Why with the helpful list below of course... (see what I did there?)
The GR+ team knows how hard it is to stay on top of all the great TV available so while we pine after Game of Thrones season 7 and prepare you for Stranger Things season 2, we've also been watching loads of brand new, season 1 series to work out which will be the next big thing. From Blood Drive to Ozark, below are the best shows airing right now that you don't want to miss. Don't forget, we're just talking about brand new shows here - if you want to know what's the best TV of the year (season 1 or otherwise), check out the most anticipated upcoming TV shows of 2017.
Loving a new series we've missed? Let us know in the comments below.
The Gifted
Where can I watch it? On FOX in the US and UK.
It's hard to keep count of how many Marvel-based shows are on television at any one time, but The Gifted is definitely one which you should be keeping an eye on. It's an X-Men tale that dials the scope right back to a single nuclear family, whose world is transformed when it's discovered that the kids are mutants. This contained focus lends the drama a sense of intimacy and energy that never falls into cheesy territory, thanks to strong acting and fresh directing efforts from the team behind the camera. Even the special effects are impressive, which allows the superhero action to work when it needs to. It hasn't stolen the 'Best Marvel Comic TV Show' crown from Legion just yet, but The Gifted has already shown a lot of promise that could expand into something exceptional come this season's end. Alex Avard
Read more: "THE GIFTED… ENDED EVERY SUPERHERO SHOW" – The best (shouty) reactions to the new X-Men show
Mindhunter
Where can I watch it? Netflix worldwide.
Don't ask me why David Fincher is so good at making sharp, dark, true crime stories about serial killers. He just is. The latest proof of that is Mindhunter, a new Netflix show which Fincher executive produced, and focuses on two FBI agents in the 1970s as they attempt to understand the psychology behind America's most dangerous sociopaths. It's based on real events, but Mindhunter ticks all the right boxes for a captivating crime drama, with pointed dialogue, great performances, and smart storytelling. It's Netflix, too, so the production value authentically captures the heavy atmosphere surrounding the subject matter, and that chilling soundtrack is enough to haunt your memories long after the first binge of its ten episode run. Alex Avard
Read more: 5 reasons why Netflix's Mindhunter isn't like other shows about serial killers
Philip K. Dick's Electric Dreams
Where can I watch it? On Channel 4 and All 4 in the UK with a US release date yet to be confirmed.
Philip K. Dick is having a good year. Not only is Blade Runner 2049 (the sequel to the 1982 original based on his novel Do Androids Dream of Electric Sheep?) hitting cinemas, but there's also a new TV adaptation of his collection of short stories, Electric Dreams, currently airing on Channel 4. It's an anthology series with each of the 10 episodes telling a different futuristic tale and an impressive collective cast, including Game of Thrones' Richard Madden and Breaking Bad's Bryan Cranston. If you like dystopian futures, but don't want to commit to a full season before you find out what happens, this is the perfect show for you. Lauren O'Callaghan
Read more: 14 questions I have after watching Blade Runner 2049
Star Trek Discovery
Where can I watch it? On CBS All Access in the US and Netflix in the UK.
Even if you're still having doubts about whether Star Trek Discovery bears the hallmarks of a great Star Trek show, you can't deny that it's already shaped itself up to be a thrilling, eye-pleasing slice of small screen sci-fi. With the likes of CBS and Netflix behind it, the production value of Discovery makes it one of the best looking Star Trek instalments yet, and those sleek, shiny visuals are well matched by tightly choreographed moments of fast action and epic space skirmishes. Discovery is still finding its feet when it comes to establishing itself as part of the wider Star Trek universe, and the more striking tweaks to franchise canon (such as the Klingons' funky new look) won't be to everyone's taste. If you can get on board with its ambition, though, Discovery looks primed and ready to offer an exciting season of galactic gallivanting with Lieutenant Commander Michael Burnham. Alex Avard
Read more: From Gorns to Gamma Quadrants, here's every Easter egg hidden in Star Trek Discovery (so far)
Blood Drive
Where can I watch it? On SyFy in the US and SyFyUK in the UK.
We might be in the Golden Age of Television, where hard-hitting scripted dramas are giving movies a run for their money, but let's face it: Genre telly is alive and kicking. SyFy's latest show Blood Drive is proof. This batshit scenario follows a cop and a crook tag team, who join forces to participate in a car race - in a post-apocalypse. Vehicles here run on human blood, the prize at the end of the race is 1 million dollars and if they stop, their heads will explode due to nanotech. It's a glorious grindhouse mash-up with echoes of the Crank and Mad Max franchises and a gallon of blood for good measure. Gem Seddon
Read more: The 20 best horror TV shows to watch with the lights on
Snowfall
Where can I watch it? It's airing right now on FX in the US and Fox in the UK.
John Singleton's cinematic track record is pretty damn impressive. The Boyz n the Hood director now takes his skills to the small screen for Snowfall, an FX drama set during 1983 Los Angeles. There's a fair few drug-centric shows that have succeeded extremely well by integrating street politics with character downfalls and this is no different. The rise of crack cocaine in California is witnessed through the eyes of Franklin, a young, impressionable LA kid with a nice side business of selling pot that quickly turns into a much more dangerous hustle - working for the mob. Think Goodfellas meets Boyz and you're halfway there. Gem Seddon
Read more: The 25 best gangster movies to make you question your morals
Room 104
Where can I watch it? It's currently airing on HBO in the US with a UK date yet to be confirmed.
Anthology series are showing no signs of dying down and the Duplass brothers have taken it to the next level. In Room 104, each episode follows a different character, genre, and plot. The thread tying it together? Everything takes place in the same room in a generic American chain hotel. The stories span several decades and have a distinctly odd vibe; some are funny, whereas some are horrifying. With a cast of familiar faces including Nat Wolff, James Van Der Beek, Mae Whitman, Orlando Jones and the Candyman himself, Tony Todd, this could easily be the next Black Mirror. Gem Seddon
Read more: New Black Mirror trailer is 50 seconds of dark, dystopian promise
Midnight, Texas
Where can I watch it? NBC in the US, and SyFy UK in the UK.
Missing the fairytale raunch of True Blood? Midnight, Texas is here to fill that void! The series is based on Charlaine Harris' other set of novels that take place in a similar place to Bon Temps. Yes, it's called Midnight and it's in Texas. Things kick off when young psychic Manfred flees Dallas and heads to this small little 'burg. But, naturally, this ain't your typical town. Succubi, vampires, werewolves, witches, ghosts, demons, and generally rather supernatural creatures inhabit the place. Gothic horror at its trashiest. Gem Seddon
Read more: The 25 best fantasy movies for when life just gets too much
Comrade Detective
Where can I watch it? Amazon Prime in the UK and US.
He might have made a splash with his uber-ripped physique, but Channing Tatum's gone on to prove he's got comedic chops. Comrade Detective plays up to his funnybone, teaming him up with Joseph Gordon-Levitt for a buddy cop show set during the Cold War. The nifty angle here is how the show rolls out: it's presented as if it were real Communist propaganda. Everything was shot in Romania, using local actors, and then Hollywood actors were ushered in to record voiceovers. And that's within the world of the show. The goal of making it look and feel like an 1980s action movie spliced together with war footage is brilliantly executed. Satirical fun. Gem Seddon
Read more: The 25 best TV shows on Amazon Prime
Ozark
Where can I watch it? Netflix worldwide!
Less than a month after season 1 debuted, Ozark scored a season 2 renewal. That in itself is telling enough about this latest Netflix Original that's got more than a sniff of Breaking Bad to it. Jason Bateman shrugs off his typical everyman schtick to play Marty Byrde, a financial planner whose dabbles with the mob go horribly, horribly wrong. Laura Linney co-stars as Byrde's wife, who along with the rest of the family, follows Marty as he relocates them from suburbia to the mountains. He's still got to conjure up loads of cash, however. Enter: money laundering. Gem Seddon
Read more: The 25 best TV shows on Netflix you should binge
Atypical
Where can I watch it? Netflix worldwide!
Netflix has shown zero fear when it comes to tackling tricky topics across its vast catalogue of original content, and Atypical pushes that boat out a tad farther. Keir Gilchrist stars as an autistic teenager who decides its time he started dating, much to the worry and stress of his parents, played by Jennifer Jason Leigh and Michael Rappaport. There's a lot of heart to the series, and a ton of laughs as well - slapsticky and witty all rolled into one. You'll dig this show for Gilchrist's star turn and for its ambitious goal of addressing what it really means to be a 'normal teenager.' Gem Seddon
Read more: Here's every new Netflix Original TV show for 2017
GLOW
Where can I watch it? Netflix - right now!
It's easy to lump GLOW in with Orange is the New Black. They're both female-driven series from Netflix that are loosely based on true events. The similarity ends there. Glow tackles the life experiences of actresses in 1980s Los Angeles, starting with Alison Brie's Ruth. An out of work thesp, she's desperate to land a job but there's no decent roles for women (the opening scene slams this point home superbly). Enter GLOW: the Gorgeous Ladies of Wrestling, a TV show from former B-movie director Sam Sylvia (Marc Maron) who rallies together 12 women to star in the series. Think WWF but with fantastic one-liners behind-the-scenes, a glut of intriguing drama and meaty roles for its leading ladies. Gem Seddon
Read more: Why GLOW is the greatest TV show about wrestling (that's not really about wrestling)
American Gods
Where can I watch it? The show is currently available through the Starz subscription on Amazon Video in the US, and Amazon Prime in the UK.
It's been a long time coming, but at last, a small-screen adaptation of Neil Gaiman's American Gods is upon us! His iconic story tells of a war between the old gods and the new, and what's most exciting about this series is who's behind it: Hannibal's Bryan Fuller. It's got enough blood and guts to keep the Thrones fans happy but the sex is most decidedly above and beyond the HBO classic. Ian McShane, Gillian Anderson, and Crispin Glover take on the guise of some of the gods, and are joined by some talented newcomers too. Check it out and see if this is your new TV obsession. Gem Seddon
Read more: 8 questions I have after watching American Gods that season 2 needs to answer
The Handmaid's Tale
Where can I watch it? You can watch the whole of season 1 on Hulu in the US, and on All 4 in the UK.
Everyone loves a post-apocalyptic vision of the future, but let me tell you: no dystopia you've ever seen is like The Handmaid's Tale. Based on the classic Margaret Atwood novel, the series takes place in a future where most woman can't procreate and so the still fertile ones are forced into a life of slavery to sire offspring for rich couples. Mad Men's Elisabeth Moss stars as Offred, whose name refers to the person she belongs to: Fred. She's joined by a couple of Netflix regulars: Gilmore Girls' Alexis Bledel and Orange is the New Black's Samira Wiley, and so far the series is both harrowing and gobsmackingly good. Gem Seddon
Read more: The 30 best TV shows ever
Santa Clarita Diet
Where can I watch it? All on Netflix all day long!
Drew Barrymore riffs on her romcom image in this dark Netflix Original as a Californian real estate agent who enjoys the sweet succulent taste of human flesh. According to the series she's not a zombie, per se, but more of a cannibal. Whatever she is, her husband is an understanding sort who happily goes along with her newfound dietary requirements. Said spouse is played by Justified's Timothy Olyphant, who's got great chemistry with Barrymore as they try to find horrible people to eat guilt-free. It's a bit like Dexter without the maudlin edge, and definitely worth your time. Gem Seddon
Read more: The 25 best zombie movies that will turn you veggie
13 Reasons Why
Where can I watch it? All 13 (funny that) episodes are available on Netflix now.
A controversial teen drama, this is the gradually unfolding tragic story of a girl who has committed suicide. Hannah Baker (Katherine Langford) speaks from beyond the grave in a package of tapes that are being sent around the school year to those who she blames for her unfortunate circumstances. Moral Marmite - is this the best way to represent teen suicide? - the series follows Clay Jensen (Dylan Minnette) as he makes his way through the tapes, listening like an ultra grim podcast where you know exactly what's going to happen at the end. It's not for everyone with its grim subject matter, but 13 Reasons Why delivers a horribly intriguing experience that you'll want to see through to the bitter end. Louise Blain
Read more: The 25 best teen movies to make you feel old in the best way
The Keepers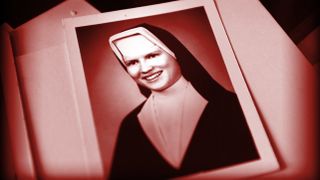 Where can I watch it? All seven episodes are streaming now on Netflix.
We already knew that Netflix knows a good documentary when it sees it - hello Making a Murderer - but The Keepers takes true crime reporting to another level. The Keepers is the story of Sister Cathy Cesnik, a nun who was found dead in 1969, and whose murder has never been solved. Incredibly, a number of students from the Catholic school where she was teaching - now in their 50s and 60s - have been investigating the case and the sexual abuse scandal that revolved around a Priest also teaching at the school. There's no disguising that it's exceptionally traumatic watching but handled with effortless respect for the strong victims who can finally talk freely about their experiences, it's utterly gripping viewing. Louise Blain
Read more: The 25 best documentaries on Netflix to expand your horizons