Lost track of all the movie release dates flying about this year? Don't worry, you're in luck! In order to keep a handle on all of the delays, staggered releases, and even region-specific movie release dates, we've put every movie you need to know about this year into one big list for you to pore over.
Whether you fancy a summer filled with blockbusters, or have an eye on awards season, there's bound to be something for you down below. Whether you're in the US or UK, you're completely covered.
Even better, too, is the fact that this movie release dates bible is updated weekly. No longer do you have to find out about a movie you really had an eye on being suddenly delayed or moved forward at short notice. See something in bold? That's a brand-new update for you to pencil into your diary or tap into your Notes app.
Not only that, but there's even the new crop of Netflix Originals for July 2019 just a scroll away. So, what are you waiting for? Start planning out your trips to the cinema with our comprehensive look at movie release dates in 2019.
Video game release dates | New games 2019 | Upcoming movies | Upcoming video game movies | Upcoming horror movies | New Marvel movies | New Star Wars movies | New DC Extended Universe movies | New Disney movies | New on Netflix | New TV shows
June 2019 movie release dates
Deadwood [Sky Atlantic] (UK) - June 1
Oh, Ramona! [Netflix] - June 1
I Am Mother [Netflix] - June 7
The Secret Life of Pets 2 (US) [Cinema] – June 7
X-Men: Dark Phoenix [Cinema] – June 7
The 3rd Eye 2 [Netflix] - May 13
Men in Black International [Cinema] – June 14
The Dead Don't Die [Cinema] - June 14
Murder Mystery [Netflix] - May 14
Son of Shaft [Cinema] – June 14
Beats [Netflix] - June 19
Child's Play (US) [Cinema] – June 21
The Grudge [Cinema] – June 21
Toy Story 4 [Cinema] – June 21
Yesterday (UK) [Cinema] - June 28
July 2019 movie release dates
Annabelle (US) [Cinema] – July 3
Midsommar [Cinema] - July 3
Spider-Man: Far From Home [Cinema] – July 5
Annabelle (UK) [Cinema] – July 10
Cities of Last Things [Netflix] - July 11
17 Bridges (US) [Cinema] – July 12
Kidnapping Stella [Netflix] - July 12
Point Blank [Netflix] - July 12
Stuber [Cinema] – July 12
Secret Obsession [Netflix] - July 18
The Lion King [Cinema] – July 19
Boi [Netflix]- July 26
Girls With Balls [Netflix] - July 26
Once Upon a Time in Hollywood [Cinema] – July 26
The Son [Netflix] - July 26
The Red Sea Diving Resort [Netflix] - July 31
August 2019 movie release dates
Dora the Explorer (US) [Cinema] – August 2
Hobbs and Shaw [Cinema] – August 2
Artemis Fowl [Cinema] – August 9
Playmobil: The Movie (UK) [Cinema] – August 9
Scary Stories to Tell in the Dark (US) [Cinema] – August 9
The Art of Racing in the Rain [Cinema] - August 9
Where'd You Go, Bernadette (US) [Cinema] – August 9
Dora the Explorer (UK) [Cinema] – August 16
UglyDolls (UK) [Cinema] – August 16
The Angry Birds Movie 2 (US) [Cinema] – August 16
17 Bridges (UK) [Cinema] – August 23
Angel Has Fallen [Cinema] – August 23
Ready or Not [Cinema] - August 23
Scary Stories to Tell in the Dark (UK) [Cinema] – August 23
September 2019 movie release dates
It: Chapter 2 [Cinema] – September 6
Zeroville [Cinema] - September 6
Downton Abbey (UK) [Cinema] – September 13
Spies in Disguise [Cinema] – September 13
The Kitchen (US) [Cinema] – September 13
The Kitchen (UK) [Cinema] – September 20
Yesterday (US) [Cinema] - September 13
Ad Astra [Cinema] - September 20
Downton Abbey (US) [Cinema] – September 20
The Hunt [Cinema] – September 27
The Girl in the Window (Uk) [Cinema] – September 27
October 2019 movie release dates
Gemini Man [Cinema] – October 4
Joker [Cinema] – October 4
The Current War [Cinema] - October 4
The Woman in the Window [Cinema] - October 4
The Angry Birds Movie 2 (UK) [Cinema] – October 11
The Goldfinch [Cinema] – October 11
Zombieland: Double Tap [Cinema] – October 11
A Beautiful Day in the Neighborhood (US) [Cinema] – October 18
Farmageddon: A Shaun the Sheep Movie (UK) [Cinema] – October 18
Maleficent: Mistress of Evil [Cinema] - October 18
The Addams Family (US) [Cinema] – October 18
The Addams Family (UK) [Cinema] – October 25
November 2019 movie release dates
A Beautiful Day in the Neighborhood (UK) [Cinema] – November 1
Charlie's Angels [Cinema] – November 1
Terminator: Dark Fate [Cinema] – November 1
Doctor Sleep [Cinema] - November 8
Midway [Cinema] – November 8
Sonic the Hedgehog (US) [Cinema] – November 8
Last Christmas [Cinema] – November 15
Ford vs. Ferrari [Cinema] - November 15
Frozen 2 [Cinema] – November 22
Knives Out (US) [Cinema] – November 27
Knives Out (UK) [Cinema] – November 29
December 2019 movie release dates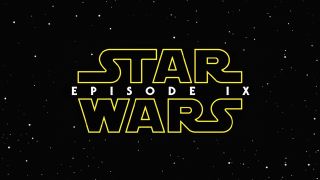 Untitled Jumanji sequel [Cinema] – December 13
Cats [Cinema] – December 20
Star Wars: The Rise of Skywalker (UK) [Cinema] – December 19
Star Wars: The Rise of Skywyalker (US) [Cinema] – December 20
1917 (US) [Cinema] – December 25
Call of the Wild (US) [Cinema] – December 25
Little Women (US) [Cinema] – December 25
Spies in Disguise (US) [Cinema] - December 25
Call of the Wild (UK) [Cinema] – December 26
Sonic the Hedgehog (UK) [Cinema] – December 26
TBC 2019 movie release dates
The Best of Enemies (UK) [Cinema] – TBC 2019
The Irishman [Netflix, Cinema] – Thanksgiving 2019
The Last Thing He Wanted [Netflix] – TBC 2019
Where'd You Go, Bernadette (UK) [Cinema] – TBC 2019
Wounds (UK) [Cinema] – TBC 2019