The Red Dead Online release date has been set - or at least the release window has - and it's officially time to get excited for the multiplayer component of Rockstar's upcoming open-world western. Rockstar is keeping details to a minimum, but we already know enough about the game's connection to both the campaign and GTA Online to start building hype right now.
Red Dead Online's release date is set for November, at least in beta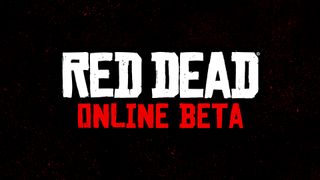 Red Dead Online won't be playable as soon as Red Dead Redemption 2 arrives on October 26. Rockstar Games has confirmed that Red Dead Online will launch into public beta sometime in November. This is roughly the same approach Rockstar took to GTA Online, which first arrived a few weeks after GTA 5.
Rockstar says the "initial" launch will be a beta and players should expect some instability and issues in the early days. It didn't say whether player progress will carry over from the beta version to the full version, but I wouldn't bet on a progress wipe - especially because the game's probably going to support microtransactions from the get-go. But more on that later.
Red Dead Online platforms are PS4 and Xbox One
You'll be able to play Red Dead Online on both PS4 and Xbox One from launch, the same platforms Rockstar has announced for Red Dead Redemption 2. Both games (or both components of the same game, depending on how you look at it) may someday arrive on PC but it's far from guaranteed. The original Red Dead Redemption and its online counterpart never made it onto PC, though GTA 5 did.
Red Dead Online's gameplay will build on Red Dead Redemption 2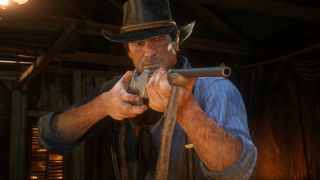 Rockstar says Red Dead Online will use Red Dead Redemption 2's gameplay and world as a "foundation" for creating a new multiplayer experience, building on the ideas present in the original Red Dead Redemption's multiplayer mode. Red Dead Online will blend "narrative with competitive and cooperative gameplay in fun new ways" and "will be ready to be explored alone or with friends." Much like the still-vibrant GTA Online, a stream of updates and tweaks will grow the game over time.
Imran Sarwar, director of design at Rockstar North, specified in an interview with IGN that the team is currently focusing on "role-playing and morality" as distinguishing factors from GTA Online: "We want people to settle into their online characters and feel like every activity makes sense for the character, the setting and the time. This should feel intimate and personal while still feeling fun and action-packed from moment to moment."
The few other specifics we know about Red Dead Online gameplay so far come from its Ultimate Edition bonuses: you'll have your own camp that you can decorate with different themes; you can collect new horses, guns, and outfits; and there will be some kind of rank system.
Red Dead Online will be included with all copies of Red Dead Redemption 2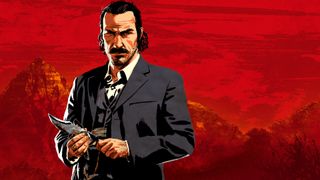 The only way to play Red Dead Online will be to buy a copy of Red Dead Redemption 2. You won't have to pay anything extra to access Red Dead Online. However, if GTA Online is any indication, Red Dead Online will probably be built with the potential for ample microtransactions. Whether we end up with flying horses and massive subterranean lairs after a few years of updates remains to be seen.
Red Dead Online players can get bonuses from GTA Online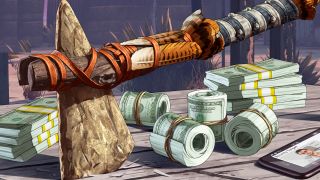 Loyal GTA Online players have already started accumulating loot for Red Dead Online. Both the Stone Hatchet and Double-Action Revolver can be unlocked for use in Red Dead Online by completing certain in-game challenges. There's a good chance we'll see some more cross-promotional efforts before Red Dead Online goes live.
Are you more excited for Red Dead Redemption 2 or are you going to dive straight into Read Dead Online as soon as the beta begins? Let us know in the comments below.