11. Monster Hunter World
Co-op type: Online
This might not be quite as welcoming to newcomers as regular players are so insistent to insist, but stick with it and Monster Hunter World is huge amounts of fun as you take down big monsters as a team. The online system is a bit weird, though - requiring several steps just to be online, then a few more to post a quest, and people can't join until you've cleared cutscenes and so on… but once you get use to all that, the interplay between you and your friends as you track and battle huge creatures is top stuff. There's a bewildering array of weapons and gear, meaning you and your team can explore numerous possibilities and combinations.
Play it on: PS4, Xbox One, PC
10. Friday the 13th: The Game
Co-op mode: Online
A bit of an odd choice for a best of co-op list because of its asymmetrical gameplay, Friday the 13th makes our list because when you're on team counsellor, working together with other players is not only essential, it makes for some of the most interesting coop interactions in gaming.
From attempting to lure Jason across the map while other players gather critical items, to using Tommy Jarvis as the lynchpin for a desperate attempt to finally take down everyone's favourite invincible goalie, playing with others at Camp Crystal Lake is (almost) as rewarding as it is dangerous.
Play it on: PC, PS4, Xbox One, Switch
9. GTA Online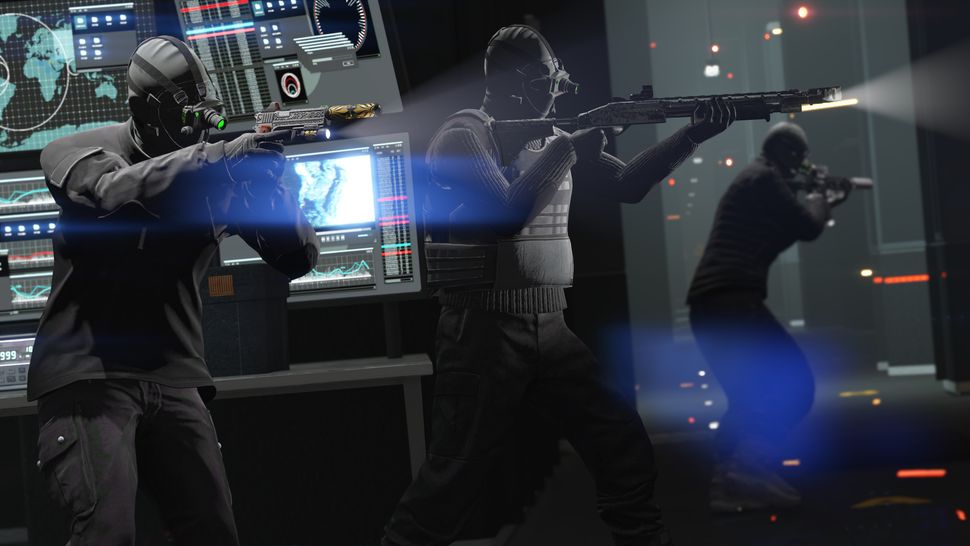 Co-op type: Online
There was a time where Grand Theft Auto 5's style of murderous online meant you needed a friend, preferably several, if you want to just survive for more than a few seconds. Now, however, there's a vast array of activities and things do, even without simple player created goals like 'breaking into the army base' or 'shooting everyone you can see'. After years of updates and additions, it has become and expansive digital playground of things to do with friends. Everything from team games to bank heists, races, stunt courses and more.
Play it on: PS4, Xbox One, PC
8. Snipperclips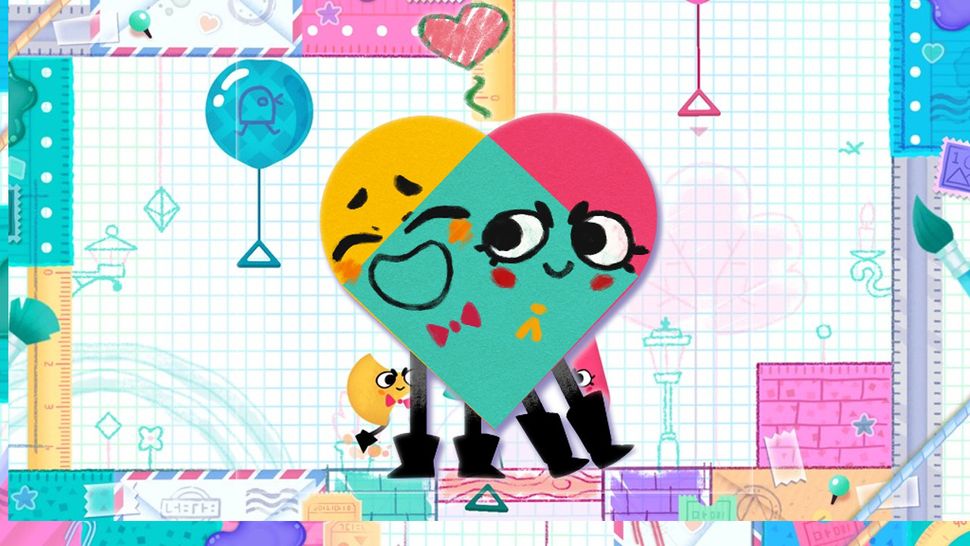 Co-op type: Local and online
This two-person puzzler's main gimmick is such a clever idea that you and a friend will easy waste half an hour just playing around with that alone, before even trying to solve anything. You each control a flat 2D character with the ability to cut pieces out of each other according to where you overlap. By using this ability you have to get through levels and solve puzzlers. It's a simple but incredibly rich concept and something that works perfectly on Switch, with each of you taking one Joy-Con to direct your little paper person about.
Play it on: Switch
7. Overcooked 2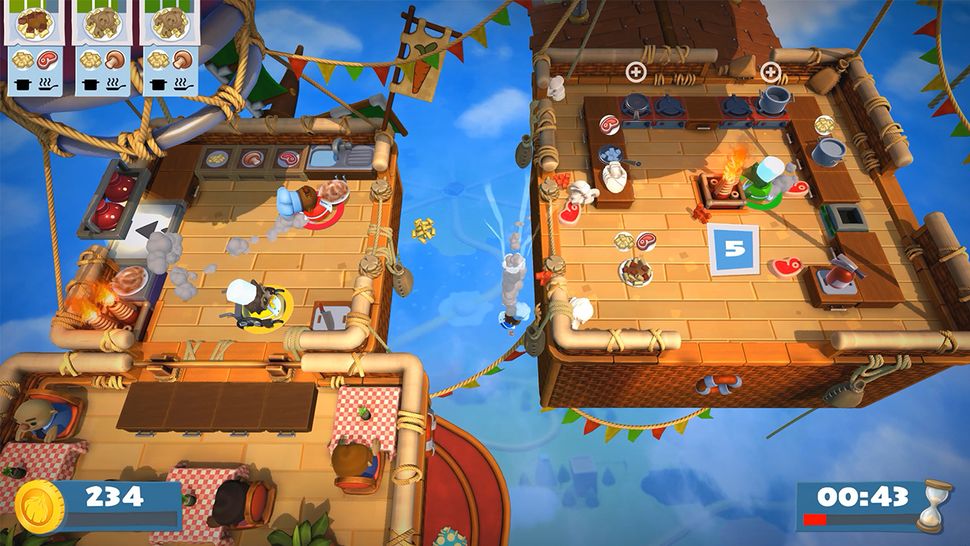 Co-op type: Local and online
Overcooked 2 sounds simple - prepare a bunch of meals as chefs within a certain time limit. Easy. Well, not so much. While there are up to four of you playing, it starts to get tricky to keep track of the game's various commands and stipulations, as well as avoiding various hazards and pitfalls in the kitchen itself. This can lead to some frantic play, and only the most cohesive of teams will get those dishes out on time.
The levels are insane, the menus increasingly complex and overall this is a mad, mad existence of a game. But, hilarious fun too. Warning: may cause bickering among even the closest friends, partners and family members.
Play it on: Xbox One, PS4, PC, Switch
6. Destiny 2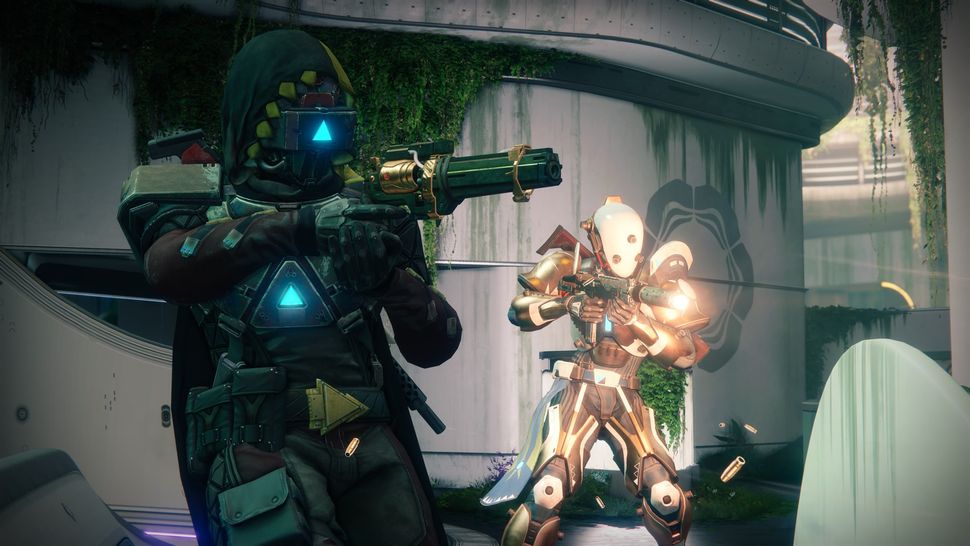 Co-op type: Online
Bungie's sci-fi epic is built on the ability to join up with other players as much as possible. Part FPS, part MMO, Destiny 2's outstanding shooting mechanics and tempting loot grinds will keep you and your friends in for the long run, or at least until Destiny 3 inevitably comes out and everyone jumps ship. Not only are there a ton of Adventures, Strikes, Nightfalls, and six-person raids to participate in, but you'll also find yourself working with random players you encounter in the world.
Public Events literally fall out of the sky, tasking you and anyone nearby to fight off hordes of enemies for that extra piece of loot. If you've somehow never jumped on the Destiny train, you still have time to find and friend and become a Guardian pf the galaxy today.
Play it on: PC, Xbox One, PS4
5. Minecraft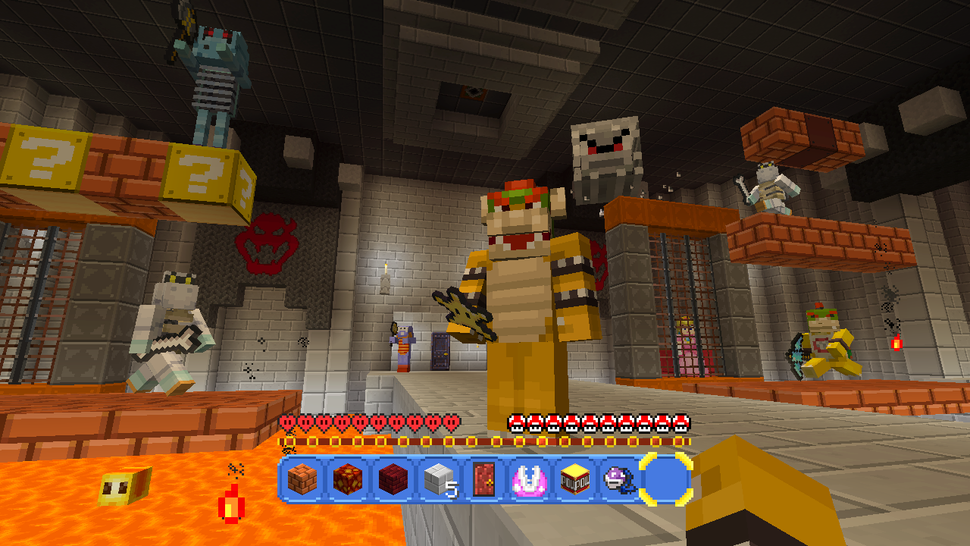 Co-op type: Local (on console and PC) and online
Yes, Minecraft gets everywhere but for good reason: its digital building block world has endless imagination-filled potential. You can team up with friends to build pointless structures, or grand engineering feats of construction. Or you can just bounce about the place creating chaos and generally hanging out. It's lack of rigid structure means you and your friends can get up to anything - whether that's an evening of messing about or a longer term project you can take your time over.
Play it on: PS4, Xbox One, Switch, PC, iOS, Android
4. The Division 2
Co-op type: Online
The Division 2 is doing looter shooters right, but it's particularly excellent when played with other people - you can squad up with up to three other people, and there are clan activities too. There are plenty of activities to partake in across the post-pandemic wasteland of Washington DC, lots of loot to collect, and a genuine feeling of comradery and teamwork with your NPC friends, and fellow players. Open play can be tackled solo, but missions really require you to team up and smash through a serious wall of bad-guys.
Your various skill sets combine to make you and your buddies a proper team here, the third-person shooting stands up really well in collaborative play, and the loot that drops at the end of each mission should keep you coming back for more. And as one of Ubisoft's vanguard of "living games" it's constantly being updated and improved. Plus, if your pals aren't online, there's great matchmaking and even a 'call for help' option if you're struggling.
Play it on: PC, Xbox One, PS4
3. Fortnite
Co-op type: Online
Fortnite is a shining example of a game that gets more fun the more friends you have playing with you, and what's even better is that its insanely popular Battle Royale mode is totally free. Weekly challenges keep things fresh so you have something new to do every week, and as each season comes and goes there are new updates thrown in and major map changes as the story subtly evolves.
Even still in Early Access, Epic's charming Save The World base-defense/shooter/survival game hybrid is a better platform for cooperative play than many full releases. Not only does playing with a handful of friends give you a better chance to fend of waves of husks or construct the ultimate base, those friends can also provide you valuable XP boosts and a better chance to nab some of Fortnite's massive catalog of rare loot.
Play it on: PS4, Xbox One, PC, Switch
2. Apex Legends
Co-op type: Online
Apex Legends launched as a surprise, brand new, and totally free to play battle royale game from Respawn Games, famous for its work on the Titanfall series. You can only play as part of a three-strong team, and co-op is absolutely encouraged (unless you want to be some kind of mad lone-ranger and basically want to die all the time). You can revive team-mates, use Apex Legends' innovative ping system to communicate without having to talk to strangers on the internet using a mic. It's a wonderful game that doesn't really work unless you're prepared to work as a team. And, I mentioned it's free, right?
Play it on: PS4, Xbox One, PC
1. A Way Out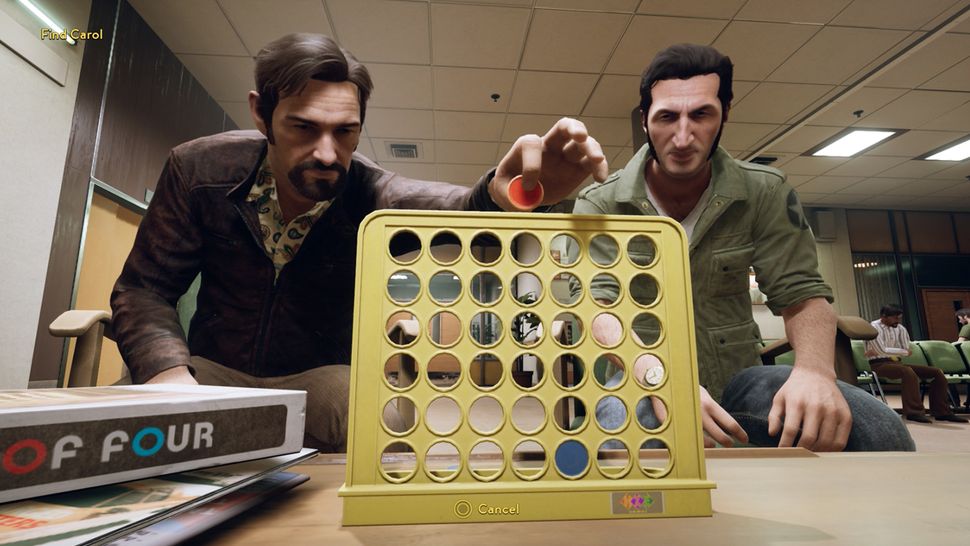 Co-op type: Local and online
It's rare that a game is only playable in co-op, but that's exactly what A Way Out does. Whether you're splashing the water to usher fish to each other; going back to back to shimmy up a wall gap; passing a chisel between cells to find an exit route; or even just playing Connect Four or a game of basketball, the co-op never feels like an added extra, it's all built for you to enjoy together in a way that's satisfying and worthwhile regardless of the scale of the interaction.
You're two criminals trying to find a way out of prison and a step closer to redemption, but more importantly this is one story that you must experience together. And it's the best co-op game we've ever played.
Play it on: PS4, Xbox One and PC
Some online stores give us a small cut if you buy something through one of our links. Read our affiliate policy for more info.