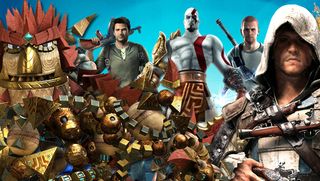 A challenger appears!
No, Sony didn't announce a sequel to PlayStation All-Stars Battle Royale. But we're not ready to give up on this franchise. On the contrary--we hope this is just the beginning. We're thinking it could go yearly, with each iteration adding new retro characters, as well as a smattering of heroes from that year's releases. While Nintendo's Smash Bros. aims to be timeless, PSASBR can be a yearly brawl of the best characters. If Sony plays its cards right, it could be the proving ground for new heroes. Here's who we hope makes the cut next time, if there is a next time.
With that, we went back to the drawing board, mixing the characters we hoped would be in the original game with the newest heroes on the block. What characters do we want to enter the fight in a theoretical PlayStation 4 version of the game? Well, here's our list...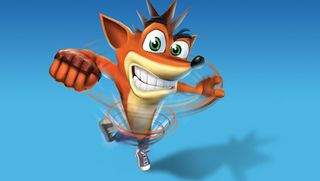 Crash (Crash Bandicoot)
Though Sony doesnt own the rights to Crash Bandicoot, we think that it might try and nab em for nostalgias sake. Crash was, after all, the first big platformer for the PlayStation, going head-to-head with Nintendo's Mario. We really hope he gets included, if not just so that we can throw the Bandicoot in a pit with the God of War...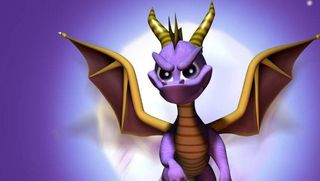 Spyro (Spyro the Dragon)
Spyro is almost as important to PlayStation's history as Crash, with multiple hits on the PSX. More importantly he's in the middle of a comeback with Skylanders, and including him in a new game will give Activision make an excuse to have even more Skylander toys to sell. They could release different versions based specifically off the different skins in All-Stars--seriously, it's like printing money!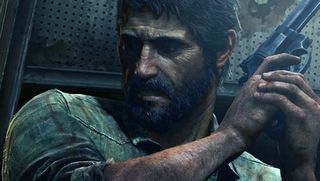 Joel (The Last of Us)
The Last of Us's Joel might be the next Nathan Drake. Yeah, that's a big claim, but we'd expect nothing less from Naughty Dog. That said, he's dealing with the end of the world and awful mutants, so maybe he'll shy away from the quips... either way, he'd be a nice addition, what with his love of guns and bashing people to death with bricks.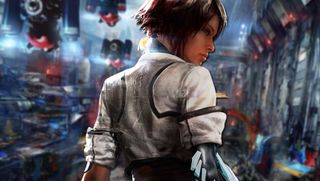 Nilin (Remember Me)
Remember Me is one of the last big current-gen games of the year (as far as we know), and it has an incredible setting and an interesting hero. We'd love to see Nilin, a memory thief (think Inception, except... well, actually, just think Inception) added to the roster so she could beat up her enemies and steal their memories.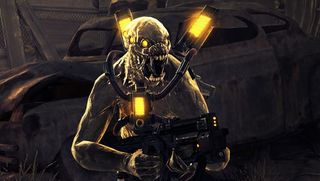 Chimera (Resistance)
Resistance's heroes aren't really all that interesting, especially when compared to the awesome villains that you're forced to fight throughout the campaign. The Chimera are incredible-looking, and would make cool playable characters in the fighter. Plus, there's a Helghast in the game--there has to be a Chimera, too, right?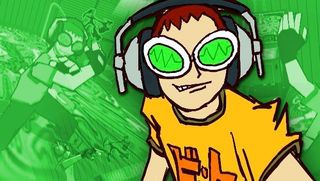 Beat (Jet Grind Radio)
SEGA's Jet Grind Radio is back with an HD remake, and a full-blown sequel can't be far behind (hopefully). We're hoping the series' poster boy, Beat, makes it into the brawler. He'd be a quick fighter, dashing around on his skates and tagging enemies as he passes.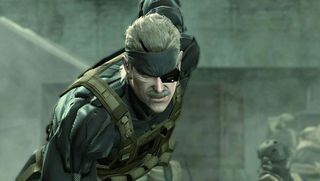 Solid Snake (Metal Gear Solid)
We already know exactly how Solid Snake would play in a fighting game--he was in Super Smash Bros. Brawl. But for as great as that was, we don't think we've seen enough of him. Putting him in PlayStation All-Stars Battle Royale 2 would be great fun, as we'd love to see him fight Sony's heroes just as he battled Nintendo's. He could be the one that bridges the gap between the two franchises, letting us know if Mario is really stronger than Nathan Drake, or if Kratos could take on Bowser.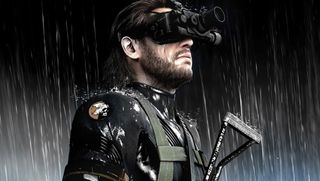 Snake (Ground Zeroes/Phantom Pain/MGS5)
Another Snake on the same list?! You bet! Metal Gear Solid V is happening, and we'd love to see two different generations of Snake make it into the game. Think that's crazy? Listen, if Sony could put two versions of inFamous' Cole MacGrath into the original, it can do the same with Solid Freakin' Snake.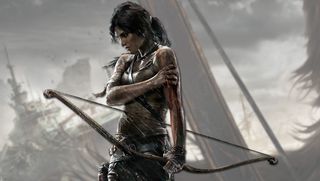 Lara Croft (Tomb Raider)
Lady Croft might not be as buddy-buddy with PlayStation as she used to be, but she's still a storied part of the brand. While her games might have fallen out of the spotlight in recent years, she's back on top with the recent Tomb Raider reboot, which has propelled the heroine back into the spotlight. Bow in one hand and torch in the other, Lady Croft would be a wonderful addition to the roster.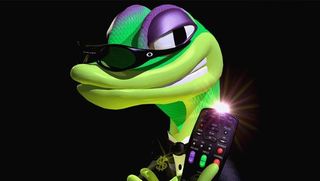 Gex (Gex)
Before Crystal Dynamics was creating a genre with Lara Croft, it was pushing a goofy lizard around on the PlayStation. The goofy hero was an early-generation mascot of sorts for the PlayStation, and would earn the game some super retro cred.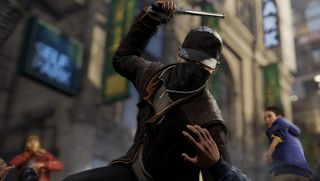 Aiden Pierce (Watch Dogs)
Watch Dogs' Aiden Pierce isn't your typical game hero. He doesn't have any super powers, or special abilities, and he doesn't even appear to be that much stronger than your average person. What he does have, though, is the ability to hack anything with his cell phone, and that would make for quite the interesting fighter. He could call in cars to smash into enemies and hack satellites and cause them to fall on his foes. Oh, and he could just... you know... shoot people, too. He could always do that.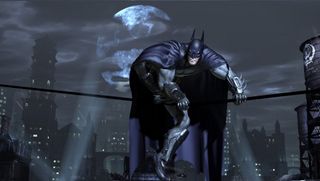 Batman (Batman: Arkham 2013)
Rumors are pointing towards a new Batman: Arkham game coming out in 2013, and while we don't know what that game will be, we know that we'll enjoy punching enemies in the face as the Caped Crusader. Why not extend that joy to a fighting game by adding Bats to PSASBR2? He's already been in enough fighting games, so we know what his moves would be.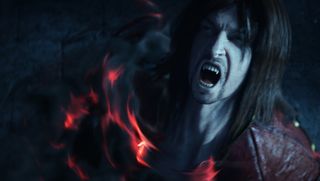 Gabriel Belmont (Castlevania: Lords of Shadows 2)
We don't know too much about the sequel to Castlevania: Lords of Shadow, but we do know that it'll star an even more powerful Gabriel Belmont--and that's good enough for us. Let's pit him against the likes of Fat Princess and Sackboy and see if he has what it takes to tear them apart (we think he does).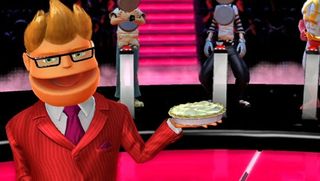 Buzz (Buzz!)
We'll admit it--he's sort of a long shot--but we're still holding out hope. The Buzz series dates back to the PlayStation 2, and features the muppet-faced announcer drilling contestants with different trivia questions. That, alone, doesn't make for a great fighting game character, but it's Buzz's unorthodox methods that would make him work in PlayStation All-Stars Battle Royale 2. Get a question wrong and he might throw a pie at you. Or a bomb at you. Or drop you into a pit of ooze. He's like Jigsaw from the Saw series--he's a complete and utter psychopath.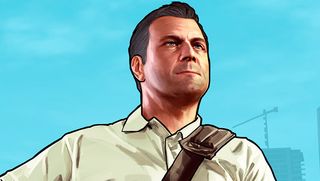 Michael (Grand Theft Auto V)
Meet Michael, one of the three protagonists from Grand Theft Auto V. He's a retired bank robber who (lucky for us) decides to get back into the business. We'd love to see Rockstar's new heroes make it into PSASBR2, so they can drive over enemies with cars, beat them with baseball bats, and, obviously, shoot them with any number of guns. But there's more than Michael, there's also...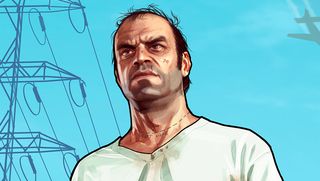 Trevor (Grand Theft Auto V)
Trevor is Michael's best friend, and former partner in crime. He's also crazy. In the trailer he's seen jumping off trains, leaping out of helicopters, and beating people to death. So, obviously, we want to play as him. We'd also like to play as...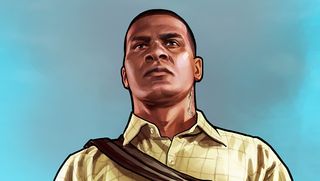 Franklin (Grand Theft Auto V)
Franklin is the son Michael always wishes he had. Or, at least, that's what the game's trailer says. He works as a repo man (before joining with the other two to rob banks), which... we assume makes me a prime candidate for this fighter? We don't need to justify ourselves--we just want him to be in the game.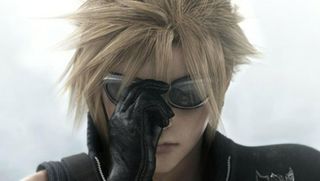 Cloud Strife (Final Fantasy VII)
Final Fantasy VII was inarguably one of the more important PlayStation titles, so it's no wonder that so many people have an emotional connection to the protagonist, Cloud Strife. With his spiky hair and giant sword, Cloud would make for a great addition to the roster, if not just to end the eternal "Who would win in a fight: Cloud, or Klonoa?" debate that people won't shut the hell up about.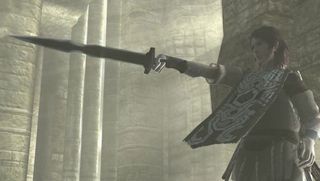 Wander (Shadow of the Colossus)
If The Last Guardian was out we'd likely suggest adding "random kid in an orange toga," but since it's not we're going to settle with Team ICO's last game: Shadow of the Colossus. The protagonist only has access to a few weapons, but seeing as he used them to talk down 500' tall colossi, we think he'll manage just fine.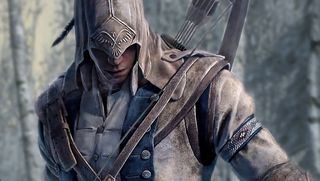 Connor (Assassin's Creed III)
We actually thought Connor was a shoe-in for the original PSASBR, but he never showed up. Why? We don't know. But it doesn't matter--Assassin's Creed's heroes are made to be more than just flavor-of-the-month protagonists, so we'd be fine with him making it into the next one. His move set would make him a formidable fighter, and he'd be able to call in George Washington to fight alongside him for his Super attack, even though it doesn't make any sense at all.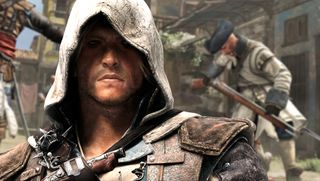 Edward Kenway (Assassin's Creed IV: Black Flag)
That's right, another assassin. We think Edward Kenway would make a great fighter in PSASBR, with access to his four guns, two swords, and years of assassin training. He could also call upon the help of his boat for his Super attack, unleashing a barrage of cannons at his defenseless foes.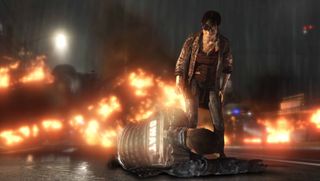 Jodi Holmes (Beyond: Two Souls)
Jodi, alone, wouldn't be the best fighter--but alongside her spectral friend, she'd lay waste to the opposition. See, the heroine of Beyond: Two Souls is followed around by a friendly ghost named Aiden who kills people for her. We don't know how this would work, exactly, but... well, we'll leave that up to the developers.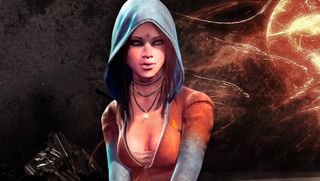 Kat (DmC: Devil May Cry)
DmC's Dante made it into the last game, and we'd like to see Kat in the next. Why? Because she's a super cool witch with spraypaint powers, that's why! She could spray signals onto the ground to summon demons to help her fight, kick enemies into limbo, and, when all else fails, just punch the hell out of her enemies.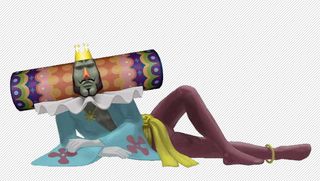 The King of All Cosmos (Katamari Damacy)
We don't care that he's too big--we want the King to stomp around the battlefields in All-Stars. He could vomit rainbows, throw his children at enemies, and thrust at foes with his enormous... erm... head.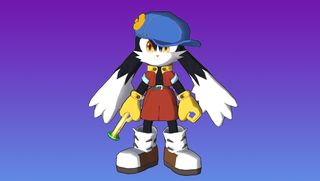 Klonoa (Klonoa)
Klonoa is more or less Namco's cartoony mascot. Since most of his big games have been on PlayStation systems he'd be a good pick, and his combat tactics of using his ring and Wind Bullets to take down enemies would likely translate well to a fighting game.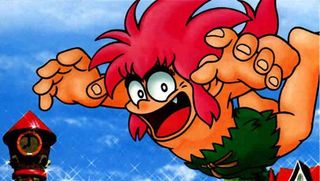 Tomba (Tomba!)
Tomba is a wild man who runs around, shirtless, biting evil pigs. That's literally all you need to know about why Tomba should be in the game. What's more, we could totally see Tomba becoming Sony's Kid Icarus--he shows up in the brawler, people go back and play the original game, and then in a few years he gets his own handheld title. Fingers crossed!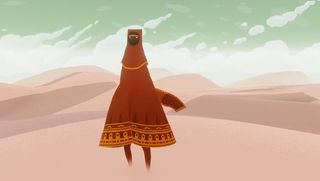 Robed figure (Journey)
On the one hand, the robed figure from Journey doesn't have any attacks; all he can do is run around making a humming noise and jumping and stuff. Technically, he'd be completely worthless in a brawl, without any way to fight back.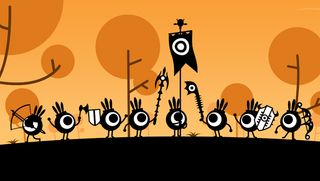 Patapon (Patapon)
We don't know how they'd work. There are many of them, we assume they're small, and they sing songs as they fight. But you know what? They're adorable. And they're ferocious. And they would make for good characters. They are already in the first game's background during the Hades (God of War) level, so it's obviously on Sony's radar, we just don't know if they're actually going to make them playable. But we can dream. Oh, we can dream.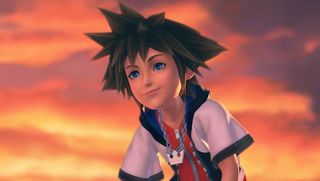 Sora (Kingdom Hearts)
Keyblade. That is all.

Wait, you want more? Ugh. Fine. Kingdom Hearts' Sora is a fan favorite, and comes with the perfect set of moves for a fighting game. Oh, and he could call on Disney characters to help, making him all the more awesomer.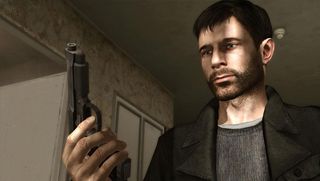 Anyone from Heavy Rain (Heavy Rain)
How could we forget Heavy Rain? Every character from the game, from Jason to the Oragami Killer, would make for a great character. They could walk awkwardly around the 2D levels, tie people's ties, and scream "Jason!" in malls. It'd be a riot.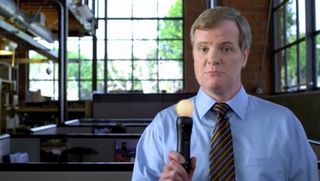 Kevin Butler with a Move controller (PlayStation advertising guy)
Kevin Butler made fun of the Wii remote and Kinect in some advertisements, talking up how amazing the PlayStation Move was. Well, Butler, it's time to put your money where your mouth is: Jump onto the battlefield with a Move controller and beat up some of Sony's champions. It only does everything, right?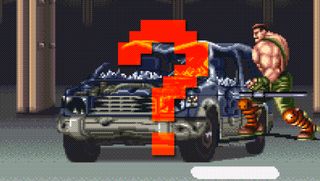 Fight the car
There are, obviously, dozens of other potential fighters we didn't include. If you have any ideas for who you'd like to beat the snot out of in the next PSASBR, let us know in the comments below!
And if you're looking for more fighters, check out our Smash Bros. Wii U roster wish list and the actual Injustice: Gods Among Us roster.