When it comes to the best adventure games, there are many sharp contenders. From setting out on horseback across a lush fantasy realm as in The Witcher 3 to taking in the magical sights of Hogwarts Legacy, the best adventure games turn open world exploration into the star of the show.
No matter the device you're playing on, whether it be the best gaming PC or a next-gen console, we've chosen some of the most striking adventure games to lose yourself in. With many featuring loveable and iconic characters, this selection covers a broad range of games that all capture a sense of adventure. You'll sink hours into them before even touching those main quests, so join as we take you through the best adventure games you can jump into right now.
Recent updates
Our list of the best adventure games was updated on November 14, adding Marvel's Spider-Man 2 in place of its predecessor.
25. Fallout 4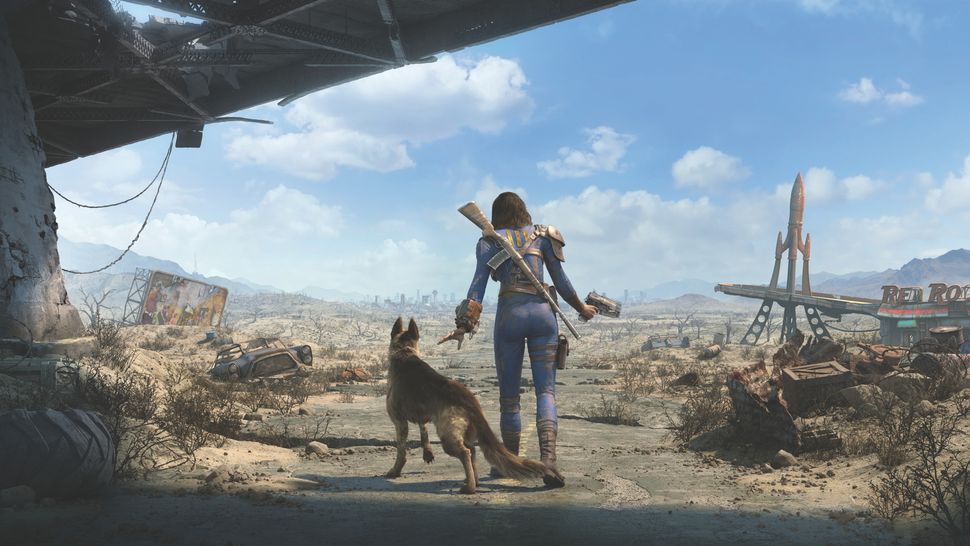 Developer: Bethesda Game Studios
Platform(s): PC, PS4, Xbox One
Now may not seem like the ideal time to revisit a post-apocalyptic landscape that has reduced former major cities to ghost towns but, hey, what better way is there to adjust to the desertion of the outside world? Fallout 4 may be bleak at times, what with the whole nuclear devastation and that, but it ultimately presents us with lands to explore that are rich in detail, populated by unforgettable characters - robot detectives! Ghoulified radio lovers! -, and ripe for the chance to build your own community on. While you wander through the scorched remains of a society devastated by an invisible enemy (in the form of radiation).
24. A Way Out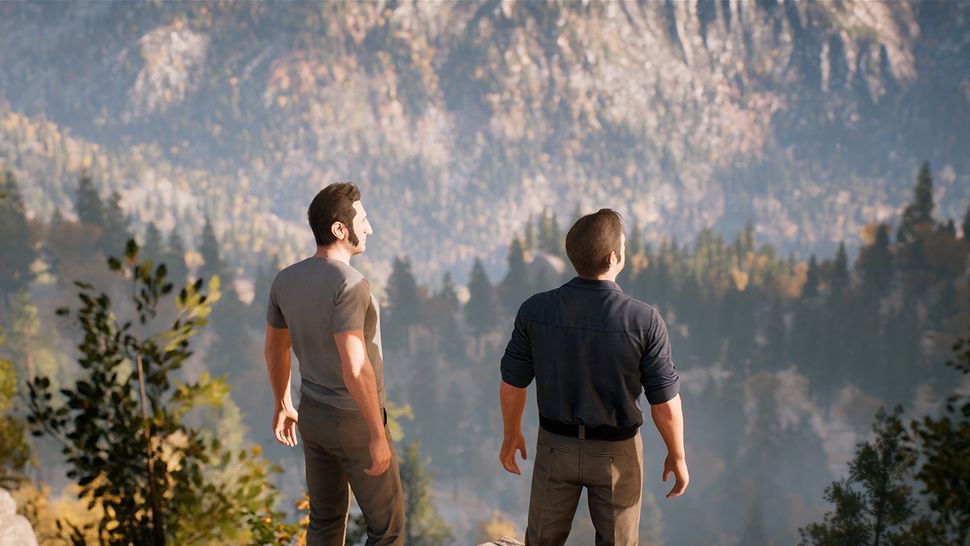 Developer: Hazelight
Platform(s): PC, PS4, Xbox One
If single-player adventures aren't for you, not to worry - A Way Out is here to ensure that those that favour split-screen offerings still get the chance to engage in the high-stakes campaigns that solo players often get to sink their teeth into. Opening in a prison in the 1970s, A Way Out urges a player and their partner to work together effectively to plot their escape from incarceration. It's an inventive set-up, in which players must work with one another smartly if they are to make any kind of progress - at some point, one player will have to create a distraction so that the other can pick up an object that will aid them in their escape plan. By the end of the game, the two players helping the protagonists Leo and Vincent to go on the run will become as close as the characters they're controlling and may even shed a tear or two as the story nears its conclusion.
23. Starfield
Developer: Bethesda Game Studios
Platform(s): PC, Xbox Series X
If exploring the galaxy is your idea of a good time, you've probably at least heard of Starfield already. Bethesda's sprawling deep space RPG is a lot more than an open world adventure: it's an intergalactic one, and that means the sky's no limit at all. With skip customization, a range of unique character backgrounds to choose from, and of course no shortage of winding journeys to take among the stars, Starfield is a veritable adventure playground.
22. Ratchet & Clank: Rift Apart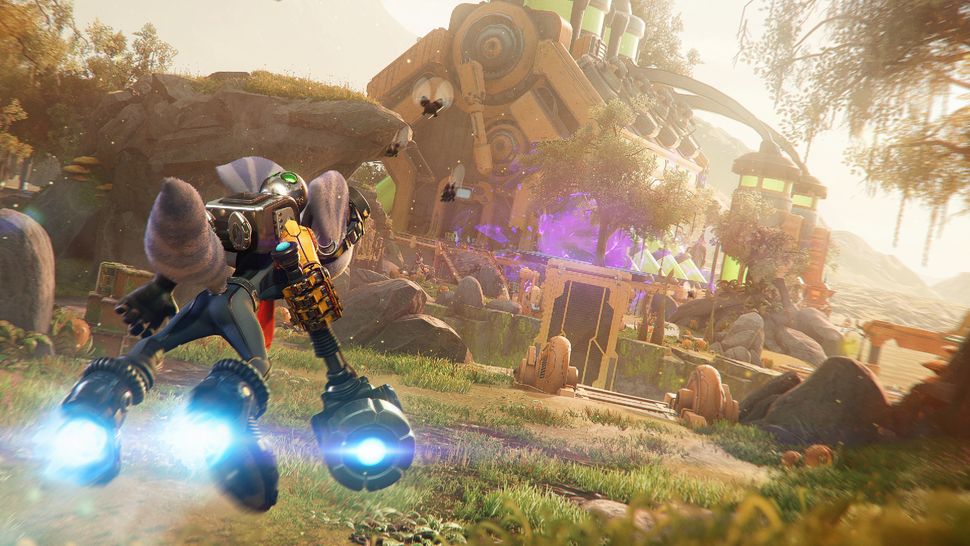 Developer: Insomniac Games
Platform: PS5
One of the finest duos to ever grace the gaming world, there are few pairs you'll spend a better time with than this particular Lombax and his robot pal. The plot at heart is simple enough - our unlikely twosome travel from planet to planet in an attempt to keep the galaxy safe from the egotists that threaten it. With plenty of laughs, puzzles to solve, and hoverboard races to take part in, Ratchet and Clank: Rift Apart's heroes serve as two of the most easily entertaining characters out there and joining them on their missions never once involves a dull moment.
21. Far Cry 4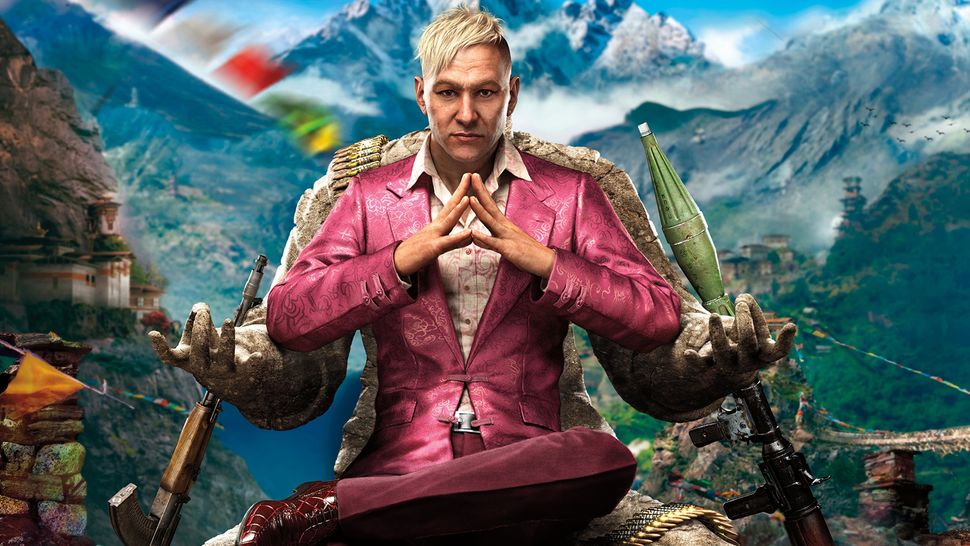 Developer: Ubisoft
Platform(s): PC, PS4, Xbox One
The Far Cry series has always excelled at creating eccentric, deeply unhinged villains and this fourth offering is no exception. In fact, Far Cry 4 may contain the greatest antagonist these games have ever seen: I mean, how could anyone forget Pagan Min? The flamboyant lover of colourful suits may have been the head of a brutal tyranny but, boy, did he have one-liners to spare. In your quest to free the fictional Himalayan country of Kyrat, you come across Min time and time again while you team up with rebel forces and ride elephants to your heart's content. You'll be hard pressed to find another villain quite as fun as Min in your other adventures, that much I can promise.
20. The Wolf Among Us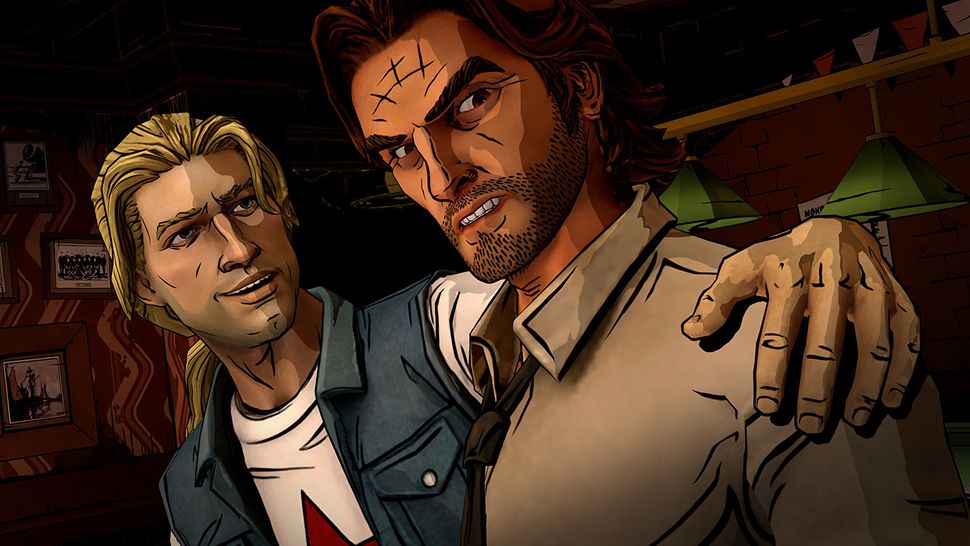 Developer: Telltale Games
Platform(s): PC, PS4, Xbox One, Android, iOS
This 2014 cult hit from Telltale took classic fairytale characters, reimagined them in a hidden town in 1980s New York and then dropped them all into the mix of a murder investigation that the player leads. As the reformed Big Bad Wolf, you get to lead the search for the murderer like the kind of gruff detective you'd find in early 2000s TV shows; only in this case, the suspects and aides are all familiar fairytale folk. In episodic installments, you are tasked with unravelling the mystery of the killings that are taking place in Fabletown and, soon enough, the whole fabric of this strange community starts to fall apart. The Wolf Among Us is an oddity that you won't forget in a hurry, so head on into Fabletown and enjoy the topsy turvy nature of it all.
19. Hogwarts Legacy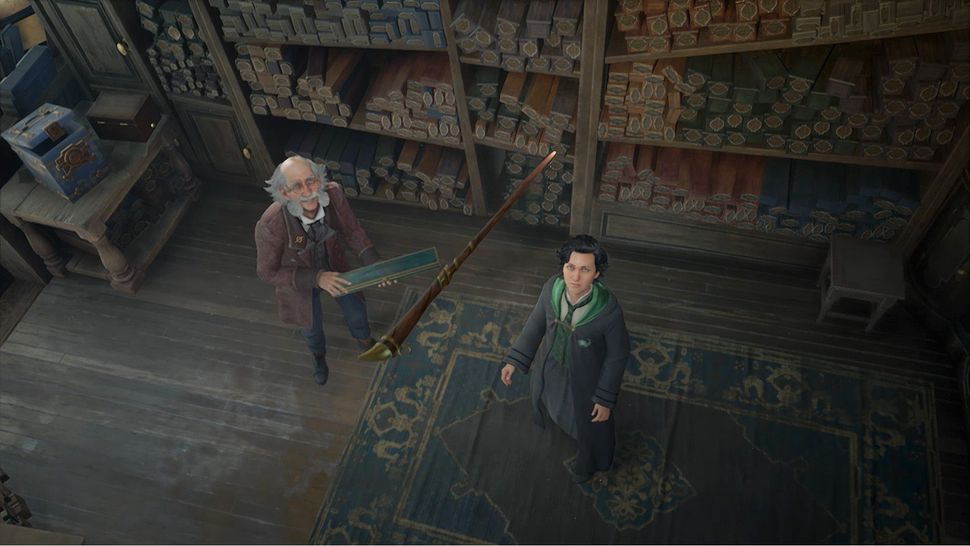 Developer: Avalanche Software
Platforms: PC, PS5, PS4, Xbox Series X, Xbox One
Potterheads unite! Hogwarts Legacy is a sprawling fantasy RPG that plants you in the shoes of a fifth-year student at the iconic wizarding school, but there's a lot more to it than slinging spells and feeding hippogriffs. One aspect that the game truly excels in is its stunning world-building. The huge map comprises not only Hogwarts and neighbouring village Hogsmeade, but plenty of smaller hamlets, creature dens, and enemy encampments hidden amid the thick overgrowth of forest. You'll want to spend hours soaring over tranquil coastlines before hopping off your broom to puzzle through a Merlin trial; just don't forget to complete those assignments, too.
18. Gone Home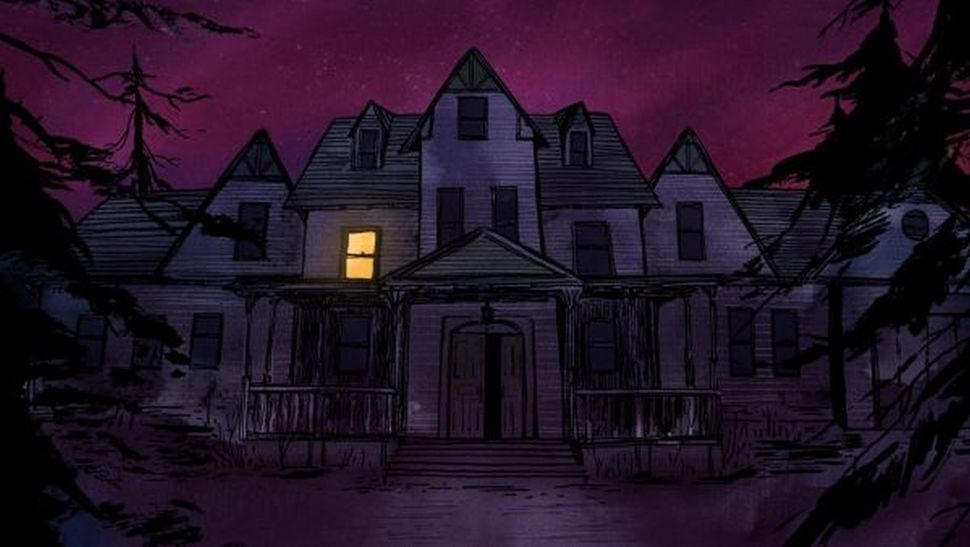 Developer: Fullbright
Platform(s): PC, PS4, Xbox One, Nintendo Switch, iOS
If you like your adventures with just a touch of tragedy and a thoughtful look at issues concerning gender and sexuality, then Gone Home is the indie title you should be exploring. It may not involve the use of heavy weaponry the way the other entries on this list do and it may not take you across sweeping lands, but it does invite you to seek out a gripping and bittersweet story of one girl's reason for fleeing her family home. Told through the lens of a young woman in search of her sister, Gone Home is devised of wandering through a big, empty house and slowly combing through clues to what has unfolded here. It may not sound like an adventure in the traditional sense but it is certainly fascinating enough to keep you as entertained as the aforementioned big budget games do.
17. Bioshock Infinite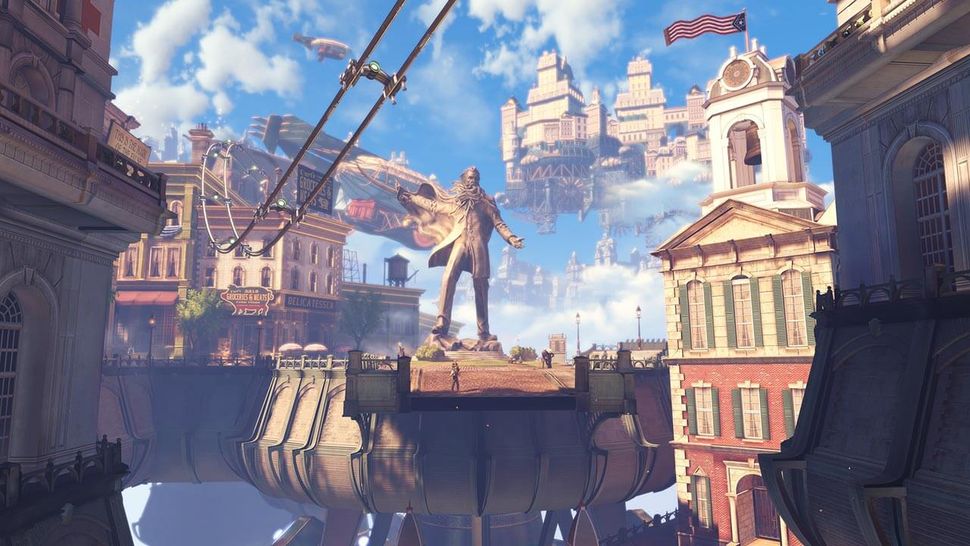 Developer: Irrational Games
Platforms: PC, PS4, Xbox One, Nintendo Switch
If you weren't satisfied with knocking several rounds out of a crazed tyrant in Far Cry 5, try Bioshock Infinite on for size. In a dramatic change of scenery from the first two Bioshock games, Infinite takes you sky high (literally) by thrusting you, as the fantastically named Booker DeWitt, into Columbia - a floating city ruled by a figure that fancies himself as a God. Like all Bioshock entries, Infinite is notable for its creepy atmosphere (even with a new, bright colour palette that serves as the complete opposite to its predecessors) and ability to scare the absolute crap out of players even when all seems calm. Don't question the complexities of the varying timelines you come across, just trust those creepy twins.
16. Guardians of the Galaxy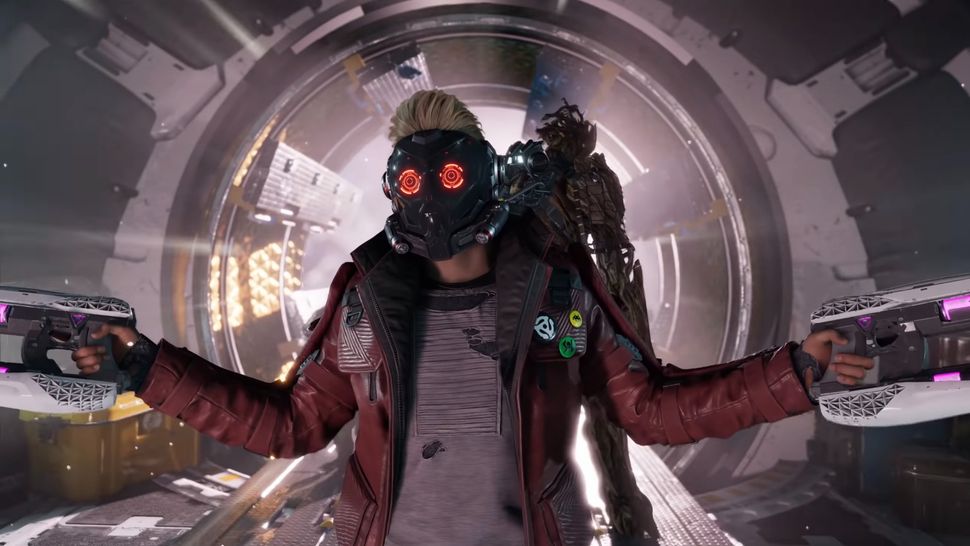 Developer: Eidos Montreal
Platform(s): PC, PS5, PS4, Xbox Series X/S, Xbox One, Nintendo Switch

In this brilliantly entertaining and humor-filled adventure, you take on the role of Star-Lord as you set out across the galaxy with your rag-tag team. Filled with action and plenty of surprises along the way, you'll find yourself wrapped up in quest to save the day against an intergalactic threat - all in a day's work, right? With a loveable cast of characters that form up your crew, each member will offer something different in the story, including fighting styles when you enter into combat. From chatting with your misfit crew aboard the Milano to landing on strange alien planets, Guardians of the Galaxy takes you on an uproarious ride you won't want to miss.
15. Star Wars Jedi: Survivor
Developer: Respawn Entertainment
Platforms: PC, PS5, PS4, Xbox Series X, Xbox One
Star Wars Jedi: Survivor is one of the best Star Wars games for good reason. Cal is back, the young Jedi at odds with the Galactic Empire, and this time he's brought friends. With five different lightsaber types and the option between a single or double-blade, wielding the Force has never looked snazzier. And were would be be without an old-fashioned blaster? Expect memorable characters and a stunning story to boot when you load into Jedi Survivor the first time, just two reasons why we deem it one of the best action-adventure games ever.
14. Stray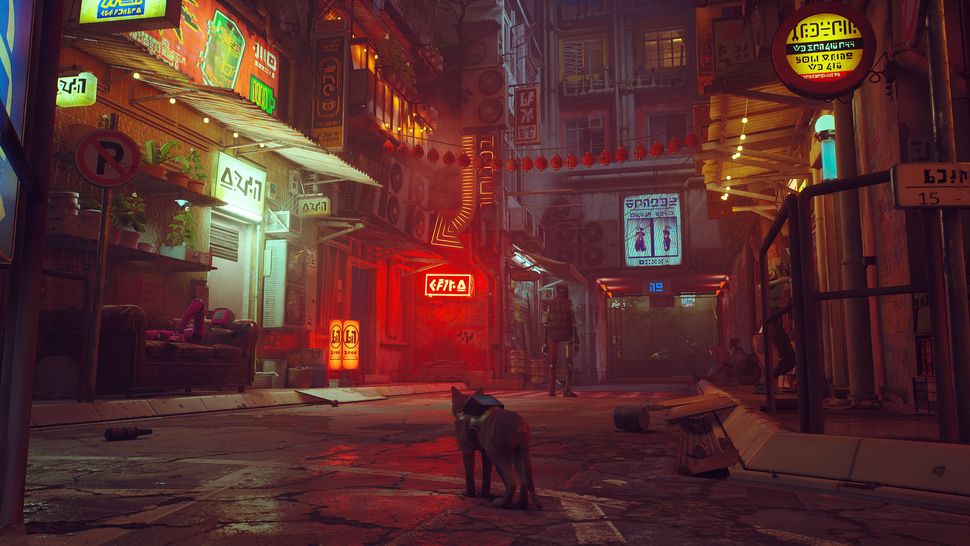 Developer: BlueTwelve
Platform(s): PC, PS5, PS4
Stray takes you on one pawsome adventure as a little cat who, after getting lost, must find their way through a neon-tinted cybercity inhabited by robots. Along the way, you'll meet a little robot called B12 who accompanies you as you run along the streets, climb up buildings, and paw at paint cans to find your way through. With plenty of mysteries wrapped up in its world, you'll puzzle your way through the city and experience everything from the perspective a fluffy. From pawing at paint cans to known them over, to curling up for a snooze, and scratching at rugs, you'll get to do all the things a cat would do as you explore. Oh, and there's a dedicated meow-button, of course.
13. Until Dawn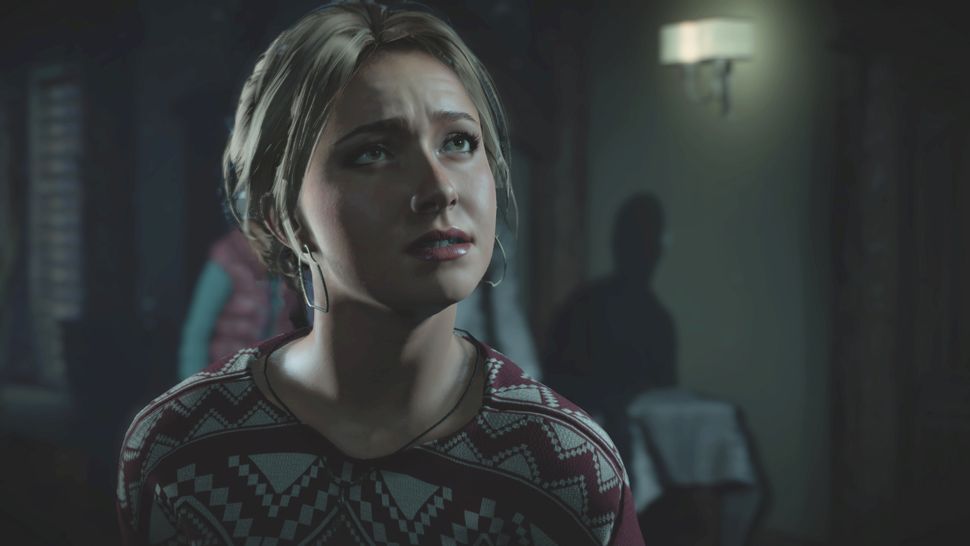 Developer: Supermassive Games
Platform(s): PS4
Often billed as one of the most inventive survival horror games around, this 2015 hit from Supermassive Games is the story of one night spent in the snowy Blackwood Mountains, where you switch in and out of playing as eight different characters; all of whom must band together to escape from the varying, mysterious terrors crashing their winter gathering. The gameplay in Until Dawn is mostly made of quicktime events and, much like in Life is Strange, the butterfly effect is employed throughout the story to ensure that the player is constantly aware of the consequences of their rash actions - something which raises the stakes of the game and makes for a much more intriguing trawl through the woods than your usual horror fare. When isolation stops you from spending an actual night cooped up with friends somewhere, why not do it in Until Dawn, instead? Minus the Wendigos, obviously.
12. Wolfenstein 2: The New Colossus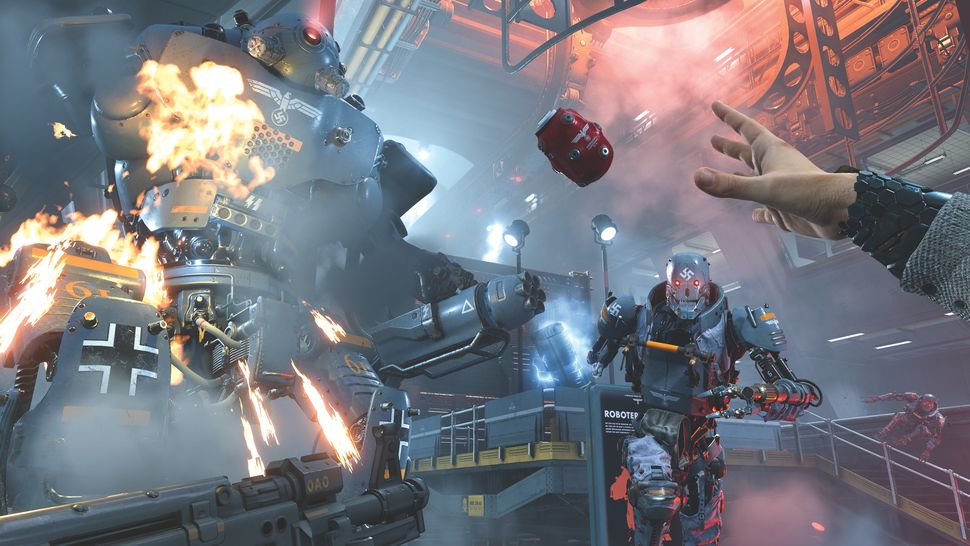 Developer:
Platform(s): PC, PS4, Xbox One, Nintendo Switch
There is, perhaps, nothing more satisfying than taking down hordes of Nazis over and over again while also fusing your body with a souped-up supersuit. And you can quote me on that. Assuming the role once again of BJ Blazkowicz in this umpteenth entry in the legendary series, Wolfenstein 2: The New Colossus might be the only game ever to feature an entire sequence in which you come face to face with Adolf Hitler on Venus. Yes, that really does happen. Wolfenstein places you right in the belly of the beast (that is to say, a Nazi-occupied America) and lets you unleash hell on anyone that stands in the way of liberation. The New Colossus is not only a whole heap of absurd fun but also packs in plenty of inspired characters and moments of equal hilarity and even tenderness. All in all, it's a (literal) blast.
11. Assassin's Creed Valhalla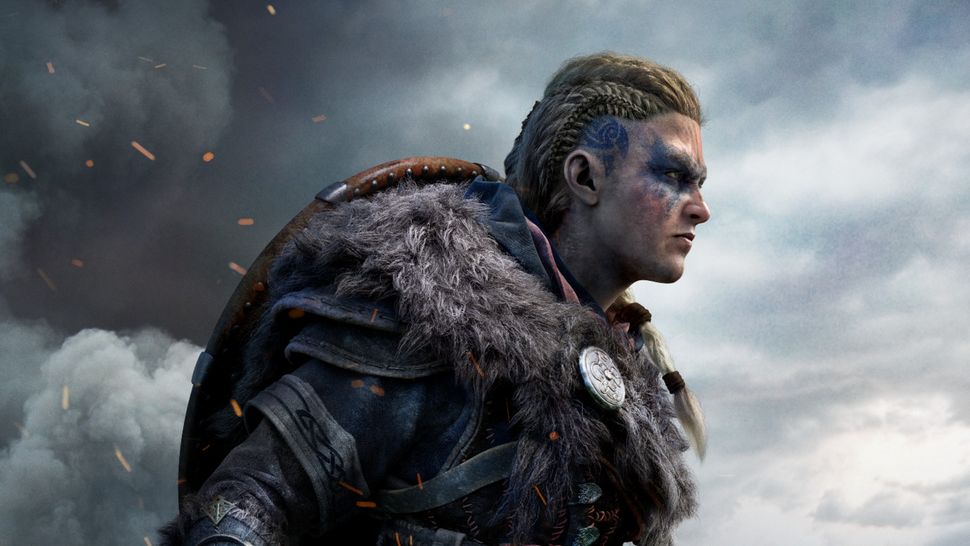 Developer: Ubisoft
Platform(s): PC, PS5, PS4, Xbox Series X/S, Xbox One
Assassin's Creed Valhalla takes you on a sprawling adventure as Viking newly arrived in England. As Eivor, you'll be raiding for riches, growing your settlement, and journeying out into the vast open-world to uncover all of its secrets. With a main story arc and plenty of side quests to keep you busy, there's no shortage of adventures to experience with an axe in hand. And with so much to see and explore in the base game, there's also a host of new DLC additions and updates to keep you busy for a long time yet. Leaning into the RPG side of the series more than ever, you'll also get to decide what actions to take as you progress.
10. Life is Strange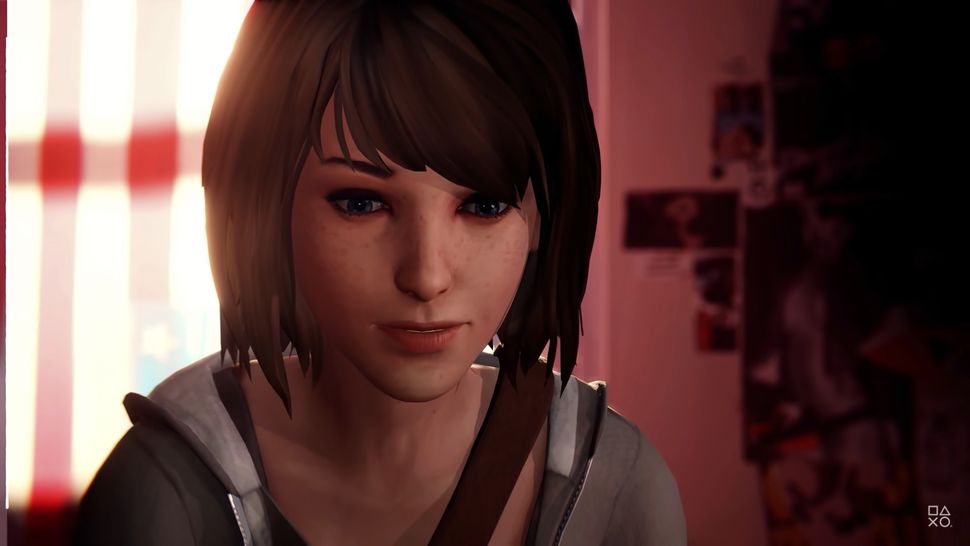 Developer: Dontnod
Platform(s): PC, PS5, PS4, Xbox Series X/S, Xbox One
Life is Strange takes you on a journey through an extraordinary period of time in a teenage girl's life, filled with moments where the choices you make are bound to have an unchangeable impact on the future. Set in a small town - a site which serves as a tentative and delicate exploration of identity - Life is Strange sees the protagonist Max rewind time, and forge and lose friendships in an attempt to solve the mystery that is engulfing her home of Arcadia Bay. With expert storytelling and emotional intelligence both on display at all times here, Life is Strange is the perfect adventure for anyone in search of poignancy. And thanks to the remastered collection, you can experience the game that started the series with improved graphics.
9. Telltale's The Walking Dead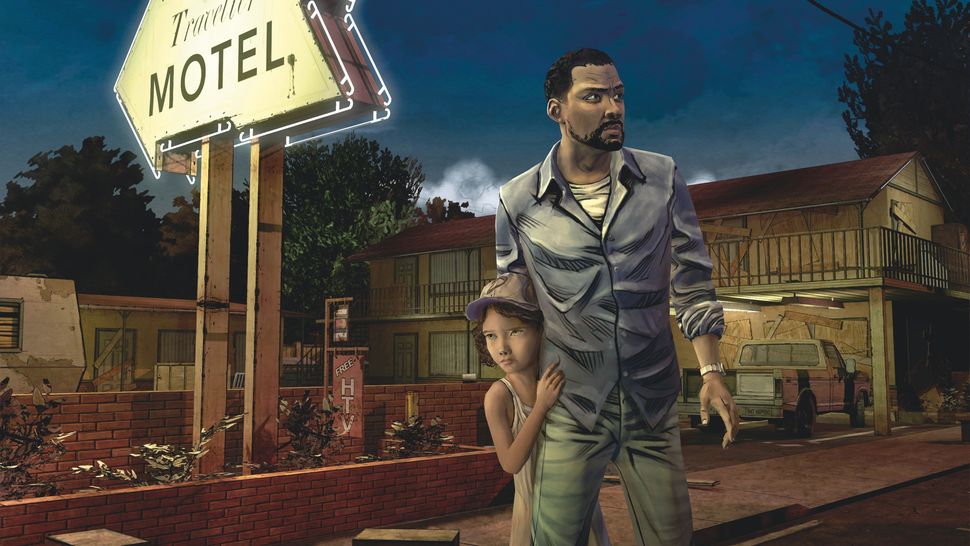 Developer: Telltale Games
Platform(s): PC, PS4, Xbox One, Nintendo Switch
Arguably the jewel in Telltale's crown, this take on the seemingly eternal comic book series is fraught with emotional devastation, sensitivity and near-on impossible choices to make; all while battling off hordes of walkers. Don't make the mistake of thinking that just because The Walking Dead is deeply rooted in emotion that it isn't also a dynamic and often terrifying slice of action. You'll have to fend off the creatures clawing at your flesh just as much as you'll have to make difficult and strategic decisions. If you're looking for a real distraction in lockdown, look to this test of morals nestled in an unassuming zombie game you might otherwise overlook.
8. Uncharted: The Nathan Drake Collection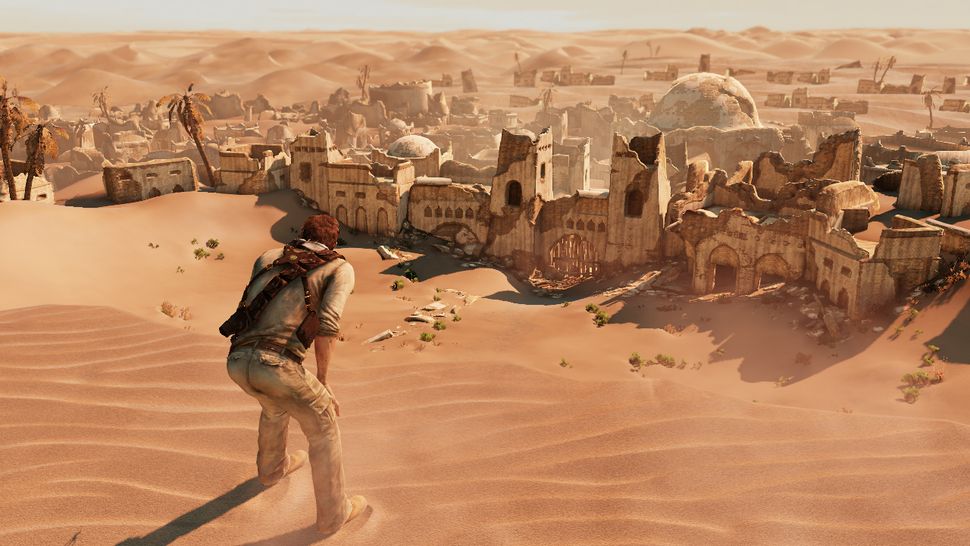 Developer: Naughty Dog
Platform(s): PS4
Is it even possible to have a discussion of the great adventure games without mentioning Nathan Drake's name at least once? In Naughty Dog's definitive series, you get to step into the old journeyman's boots of Nathan - treasure hunter extraordinaire and all-round charming Indiana Jones type, with his own fascinating backstory to boot (if you can excuse the pun). Across four installments, Nathan travels across the globe along with fellow ragtags in search of artefacts, truth and glories galore. Filled with puzzles, shoot-outs and plenty of stealth for those that prefer sneaking their way through decaying ruins, Uncharted is infinite in the joys it provides for anyone wondering if X really does mark the spot with all the spare time they have at home now.
7. Skyrim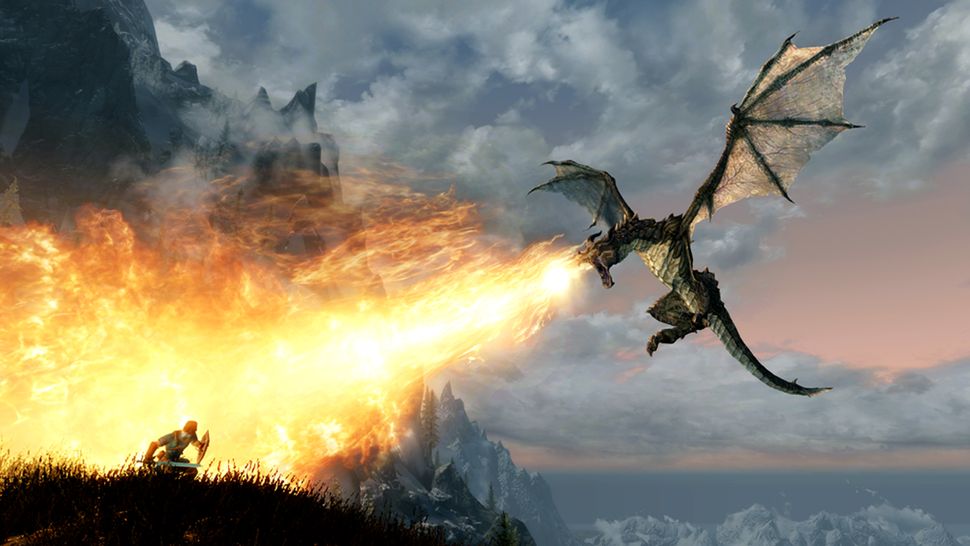 Developer: Bethesda Game Studios
Platform(s): PC, PS4, PS5, Xbox One, Xbox Series X/S, Nintendo Switch
Skyrim is one adventure many keep coming back to since it was first released over a decade ago, and with good reason. While it's partly thanks to the fact that Skyrim has landed on so many platforms over the years, it's also mainly because it serves up a rich world where you have your own adventures. As the Dragonborn the main campaign will keep you plenty busy, but the expansive world is ripe for all kinds of escapades to boot; with many secrets, side quests, and encounters to discover in Tamriel. With the release on new-consoles and an update that introduces fishing, there's never been a better time to step in the world of Skyrim - whether you're revisiting it or experiencing it for the first time.
6. The Last of Us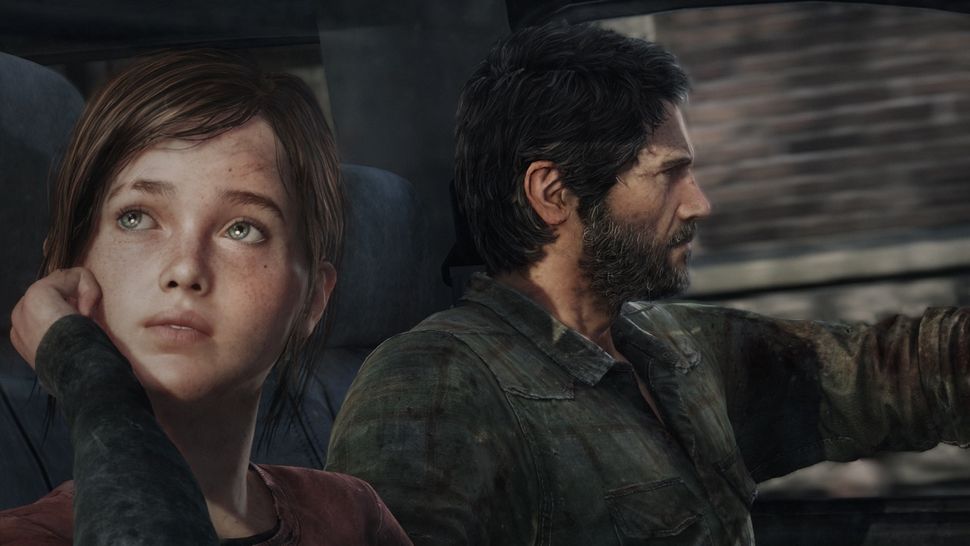 Developer: Naughty Dog
Platform(s): PS4
It is difficult to decide what to classify The Last of Us as. Part searing tale of humanity, part classic tragedy and part terrifying test of survival; the story of Joel, Ellie and their journey through a desolate America provides some of the most moving moments in gaming history and is surely one of the greatest adventures there is. Though they are not in search of hidden treasure but, rather, a life away from the infected that roam the overgrown streets, Joel and Ellie are no less adventurers than Naughty Dog's other lauded heroes, like Nathan Drake. Consisting of gameplay that often sees you counting your bullets and making 'em count, staying hidden from those infamous "clickers" and wandering through the ruins of former American states, The Last of Us is an incredibly well-paced and structured piece of work - just don't be afraid to have a cry every now and then.
5. Baldur's Gate 3
Developer: Larian Studios
Platforms: PC, PS5
Widely regarded as one of the best RPGs of recent years, Baldur's Gate 3 is a winding adventure through the D&D universe. Set on the Sword Coast and spanning three stunning acts, the main campaign of BG3 is one fraught with magic, danger, and no shortage of mesmerising characters to meet along the way. In true tabletop fashion, BG3's combat is turn based - but don't let that put you off. Exploring is as easy as clicking on items, spots on the ground, or NPCs to converse with, and with fully-motion captured dialogue animations, there's something universally yet uniquely charming about Baldur's Gate 3.
4. The Witcher 3: Wild Hunt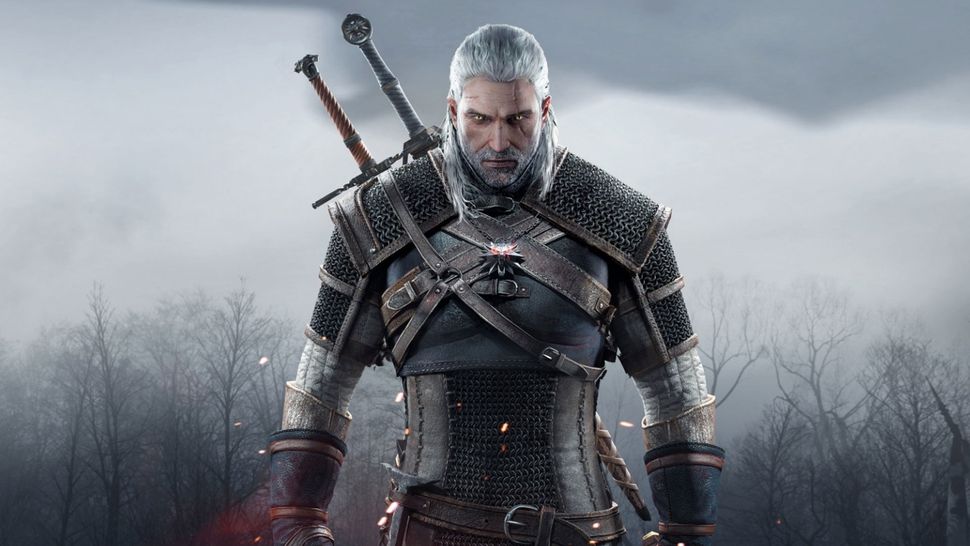 Developer: CD Projekt Red
Platform(s): PC, PS4, Xbox One, Nintendo Switch
Sometimes you need a companion in your gaming whose humour is sardonic enough to keep you entertained. Enter Geralt the Witcher, who brings with him in The Witcher 3: Wild Hunt one of the most wide-reaching and versatile adventures ever seen, as you inadvertently end up caught in a battle between empires for control and even solve a few murder mysteries involving elves and werewolves in the search for your adoptive daughter across a vast and unforgiving terrain. The many quests of Geralt of Rivia are plentiful and emotional enough that no gamer could want for anything once they pick up a controller and put on his Witcher's medallion.
3. God of War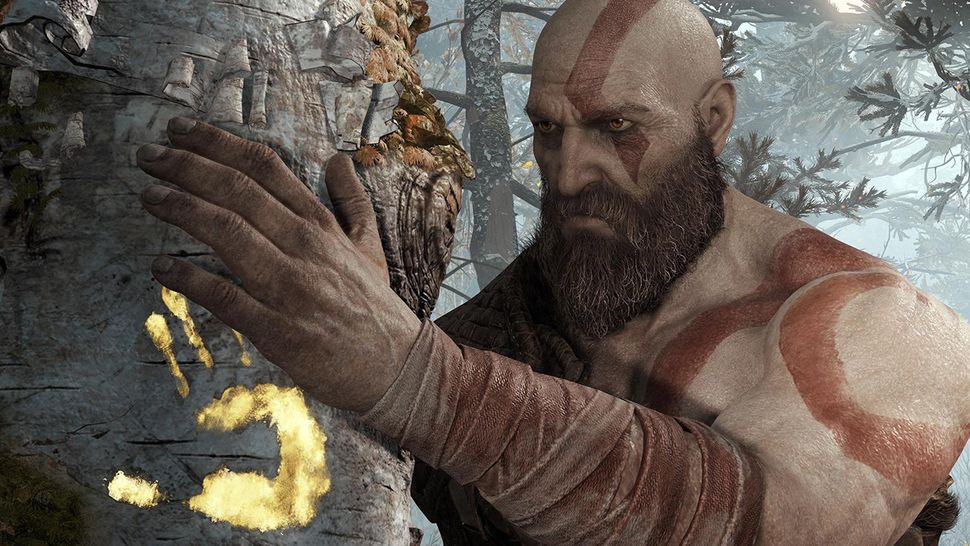 Developer: Santa Monica Studio
Platform(s): PC, PS4
Anyone that owned a console back in 2005 surely remembers the trials and tribulations of Kratos, the infamous Spartan god and harbinger of destruction in the ancient world, no? Even if you didn't play the original God of War series, the reboot made for the PS4 in 2018 is brilliant. In a touching story centred around father and son, you assume the role of Kratos in what initially appears to be an unassuming journey to scatter the ashes of his late wife (and his son's mother) and soon end up embroiled in the wrath of Odin, the whispers of the World Serpent and the stories of all sorts of other mythical figures. Both an enthralling adventure and a tender study of the sacrifices we make for family, God of War is as thrilling as it is tear-jerking.
2. Marvel's Spider-Man 2
Developer: Insomniac Games
Platform(s): PS5
The first Marvel's Spider-Man was hard to top, but incredibly, Insomniac pulled it off in Marvel's Spider-Man 2. There are no bubbling volcanoes, arid deserts, or vast oceans to conquer, but the streets of downtown Manhattan prove perilous enough. The snag is that Marvel's Spider-Man 2 is a PS5-exclusive, making it a bit less accessible to those of us without Sony's latest console.
Not only is it one of the best adventure games you can play right now, it's arguably one of the best PS5 games yet. It has everything a Peter Parker fan could want: dynamic swinging mechanics for traversing New York, skilful combat against tremendous (and familiar) foes, and even a spot of GTA 5-style character swapping for good measure when you want to step into the shoes of Miles Morales. The city is a bustling jungle that's yours to explore, filled with side-quests and collectibles to keep you busy between main missions. The action-adventure elements balance each other out so perfectly, there's a reason our Features Editor Joe Donnelly says it's "quite simply the best superhero game yet" in his Marvel's Spider-Man 2 review.
1. Red Dead Redemption 2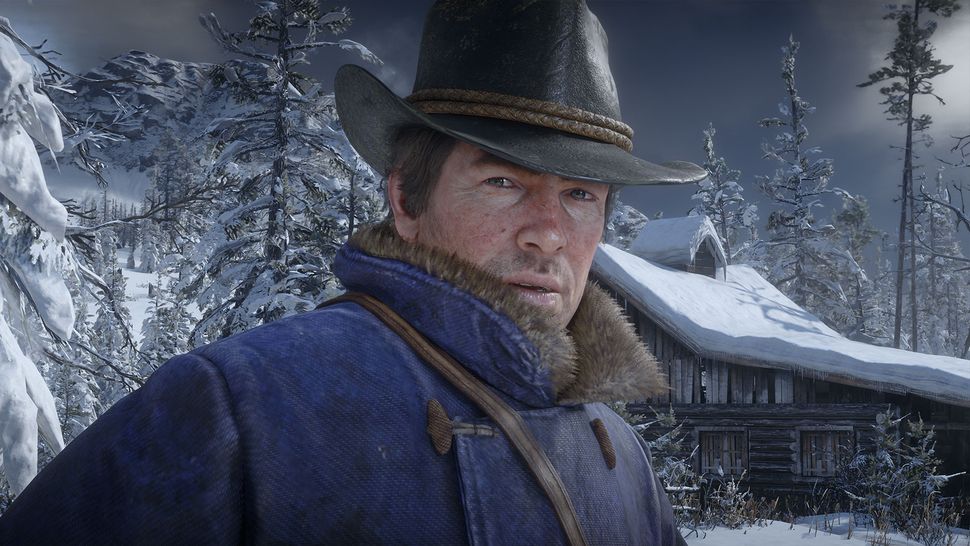 Developer: Rockstar
Platform(s): PC, PS4, Xbox One
In one of the most ambitious and sprawling games in recent memory, you can strap on outlaw Arthur Morgan's stirrups and spend hour after hour journeying through the last days of the Western frontier in the company of your trusty horse and a few old friends. In this prequel to the much-loved Red Dead Redemption, weirdly named Red Dead Redemption 2, you find yourself playing as a member of Dutch van der Linde's legendary gang, alongside a younger version of the original, legendary Red Dead protagonist John Marston, and are able to ride freely across a great American landscape. You are faced with either taking the path of the honourable man as the era of the Wild West approaches its death or spending your days being as terrible an outlaw can be - the choice is yours as you lasso your way through one adventure to the next.
---
For more, check out our pick of the best RPG games you can play right now.