Elden Ring is finally more than a bunch of rumors and dated trailers. FromSoftware's next big dark fantasy RPG is rapidly coming into focus, with more videos, screenshots, and teasers cropping up almost as fast as we can dissect them. With a release date and platforms finally set, FromSoftware and publisher Bandai Namco are steadily raising the curtain on one of the most anticipated games in recent memory. Here's everything that's been confirmed so far.
Elden Ring reveal trailer introduces The Lands Between, FromSoftware's biggest world yet
It took its sweet time, but the first proper Elden Ring gameplay trailer delivered a thrilling ride through The Lands Between, the game's sprawling open world. Split into six main zones filled with underground dungeons, plenty of bosses, and countless secrets, The Lands Between is not only FromSoftware's biggest game world yet, but it's also its most dynamic thanks to a day-and-night cycle and expanded environment variety. You can also summon your mount at any point to get around quickly, attack from horseback, or scale great heights in a single jump, and the return of the jump button ought to make traversal even more interesting. There will be plenty to see and find in our quest to become the Elden Lord.
The Elden Ring release date is set for January 21, 2022
The long-awaited Elden Ring release date is currently set for January 21, 2022 on PS4, PS5, Xbox One, Xbox Series X, and PC. FromSoftware is confident in this date, according to director Hidetaka Miyazaki, so here's hoping it isn't delayed.
The Elden Ring story is more character-driven and co-written by George R.R. Martin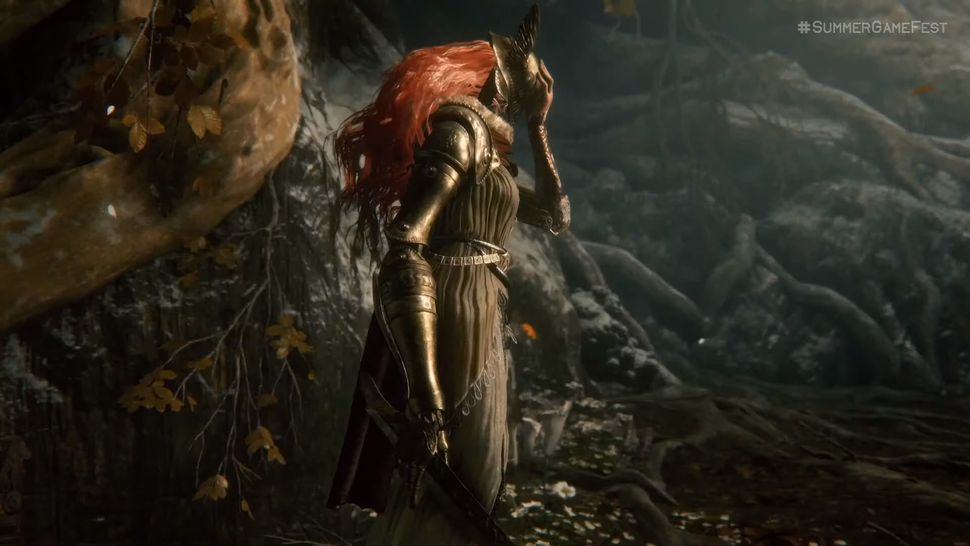 Elden Ring tells the story of the Tarnished who were banished from The Lands Between. With the titular Elden Ring now shattered, you build your very own Tarnished and set out on a quest for glory in the aftermath of a great war, the gods of old actively decaying all around you.
FromSoftware has repeatedly stressed that, compared to its usual hands-off approach of burying story details in lore tabs and item descriptions, Elden Ring is slightly more direct with its plot and leans more heavily on a big cast of characters. This is partly thanks to the contributions of George R.R. Martin, who helped shape the big-picture elements of the game like its origins, legends, and characters. Miyazaki himself led the charge on the in-game text, but Martin's touch is visible in the game's tumultuous, dark universe.
How long is Elden Ring? About 30 hours for the critical path alone
How long is Elden Ring? It's a tough question to answer since there's no definitive path through The Lands Between, but by Miyazaki's estimation, the main story alone will take you at least 30 hours. Of course, that's a rough and extremely conservative guess which doesn't account for any optional content, and Elden Ring is hiding a heck of a lot of stuff off the beaten path. A minimum of 30 hours puts Elden Ring roughly in line with previous FromSoftware games, but we're willing to bet that the average clear will take well over double that.
Elden Ring is about as hard as Dark Souls 3, but more approachable for "all sorts of players"
Elden Ring is shaping up to be the most FromSoftware game of all time, so you'd better believe it's going to be hard – at least as hard as Dark Souls 3, according to Miyazaki. That said, it also gives the player more ways to approach its challenges, and the studio believes this will make the game more accessible overall.
Marketing and communications manager Yasuhiro Kitao explained that Elden Ring was designed for "all sorts of players" and not just "hardened veterans" who will gleefully sign up for a punishing experience. Whether you're looking for a gorgeous world to explore or brutal bosses to defeat, it sounds like you'll be able to find a build and play style that lets you make the most of the experience.
Elden Ring is pushing stealth and RPG elements more heavily
Speaking of build options, Elden Ring will expand on FromSoftware's action combat system considerably. The tried-and-true stamina-based melee action is back, but it's also supported by more varied ranged and magic combat, over 100 skills that aren't tied to specific weapons anymore, and more stealth options like knocking out and insta-killing unsuspecting enemies. With stealth kills, guard breaks, and finishing moves straight out of Sekiro's playbook, not to mention some wild magic, Elden Ring is looking like the greatest hits of FromSoftware's many action RPGs.
Elden Ring multiplayer supports four players and makes it easier to play with friends
The asynchronous multiplayer of the Souls franchise is back with support for up to four players in one session. In addition to collectible NPC summons, one host player can summon up to two online buddies for jolly cooperation, seemingly to leave room for an aggressive invader as the fourth slot. Not only that, an updated pseudo-party system will make it much easier to play with friends. You can apparently put down multiplayer summons almost anywhere in the world, so to make them more visible and to put your friends at the front of the line, Elden Ring uses a keyword system to ensure you and your buds can always find each other out in The Lands Between. This system works for bloodstains and messages left by your friends, too, letting you share tips and tricks in-game as you explore.
Elden Ring lets you fast travel from almost anywhere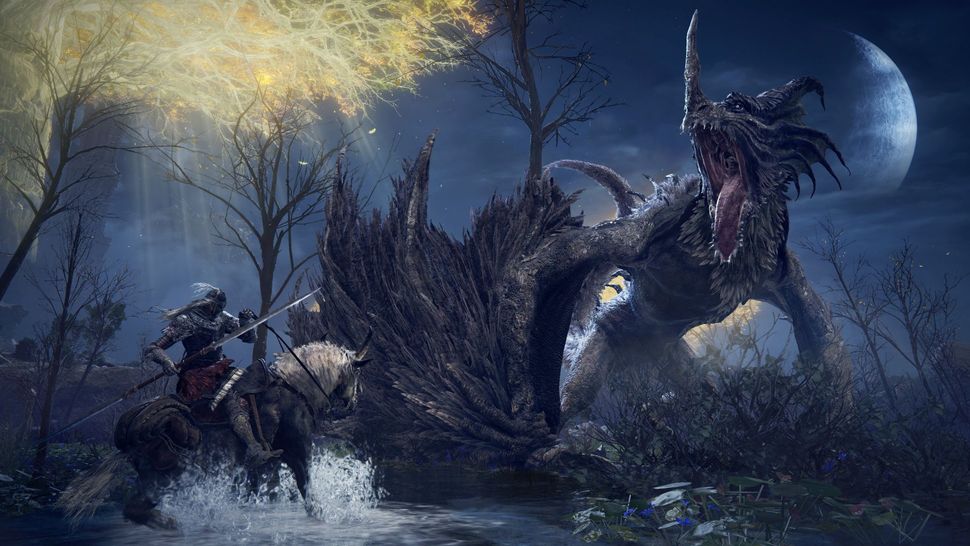 FromSoftware RPGs always let you fast travel eventually, but usually only between specific points. However, in addition to summoning your mount, Elden Ring lets you initiate fast travel virtually everywhere. Your destinations are still limited to the bonfire-esque checkpoints you've discovered, but as long as you aren't in a dungeon, you can activate fast travel from basically any location. Resting at these checkpoints will refill your healing items and respawn any defeated enemies, so this fast travel system ought to make farming rare drops, among other things, much easier.