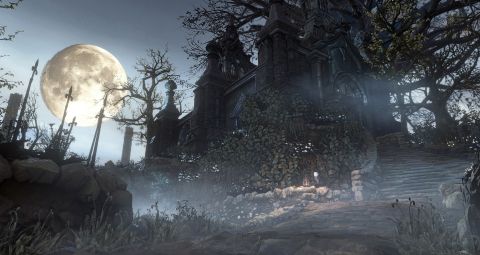 GamesRadar+ Verdict
An invigorated spirit occupying a reassuringly recognisable body, Dark Souls' life force flows through Bloodborne's revitalised veins. Intelligent and intense, it's simply PS4's best exclusive game.
Pros
+

Another masterpiece - Dark Souls reborn

+

Gothic visuals rendered in extraordinary detail

+

Firearms are effective

+

explosive new weapons in your arsenal

+

Randomised chalice dungeons boost the game's length
Cons
-

Less incentive to experiment with different classes

-

You cant level up at

-

or warp between

-

lamp checkpoints.
More info
| | |
| --- | --- |
| Genre | Action RPG |
| Description | This spiritual successor to the phenomenal Dark Souls series is incredibly difficult, beautifully gothic and simply one of the best games you can buy. It's exclusive to PS4, too. |
| Platform | "PS4" |
| US censor rating | "Mature" |
| UK censor rating | "" |
| Release date | 1 January 1970 (US), 1 January 1970 (UK) |
Less