Our best open world games list has already had a little shake-up this year with Zelda: Tears of the Kingdom building itself an opening into the top five. But, with Starfield and other open world games due to drop in the next few months, expect this list to change again soon. For now, however, the best open world games we've compiled represent a fantastic opportunity for foraying into some lovely digital wildernesses.
What we will say is that only true open worlds can feature on this list, so something like Pokemon Legends: Arceus doesn't make the list and the emptiness of Pokemon Violet and Scarlet's open world means it too misses the list, though for different reasons.
That said, these top open world titles are here to absorb all your free time with rich digital worlds you won't mind getting lost in. We've played all of these through ourselves, and can guarantee you a good time with any and all of them.
25. Death Stranding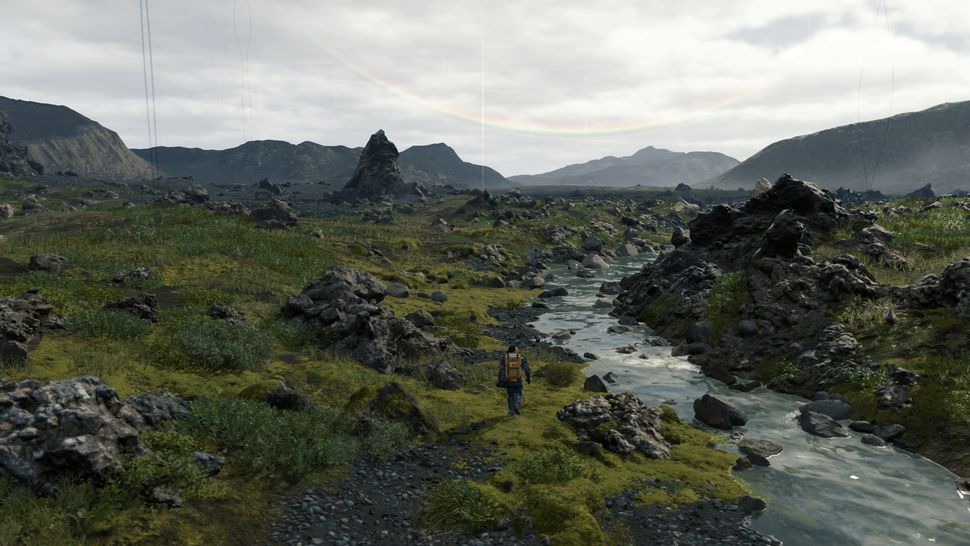 Available on: PS5, PS4, PC
Death Stranding may not be for everyone when it comes to its narrative, but Kojima's latest is a compelling open world. As much as walking sim as it is an action game, you'll be walking around it for many hours to come, delivering packages, working with the other players to rebuild and create, and watching what they've left in their wake. It's definitely unique, and utterly beautiful, particularly when the music kicks in.
24. Terraria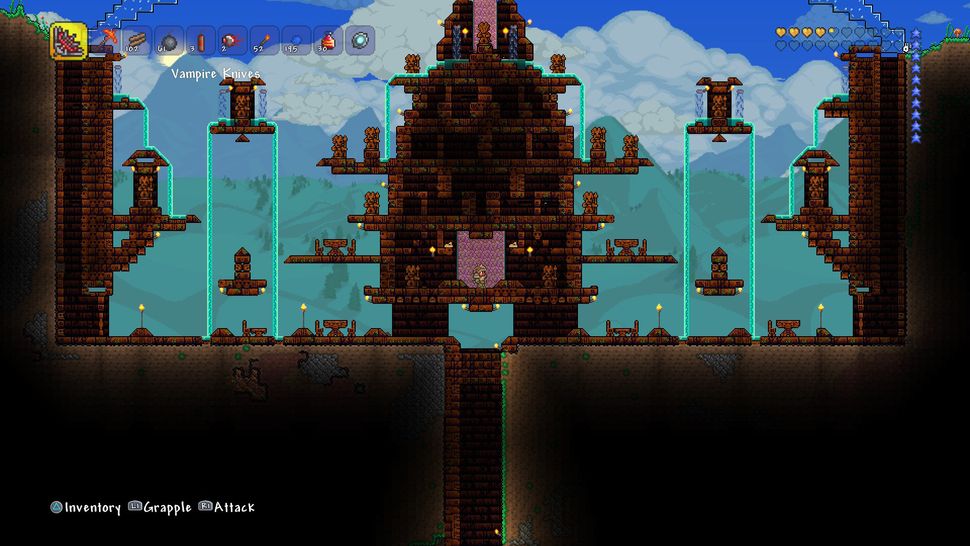 Available on: PS4, Xbox One, PC, Nintendo Switch, Nintendo 3DS, PSVita
(Playable on Xbox Series X and PS5)
Terraria is so full of possibility that it verges on the sandbox/open-world boundary. Build your home and defend it from the icky things that will try to knock the door down and suck your brains out of your nose. If you'd rather you can ignore those beasties and delve deep into the earth to find valuable resources or just explore to your tiny, pixelated heart's content. Craft better armor and weapons, and even a jetpack, then once you're feeling strong enough - and probably a little bit cocky - wait for one of the game's bosses to spontaneously attack you. There's always something better to build, a new cavern to dig into, or another story of your house to be built.
23. No Man's Sky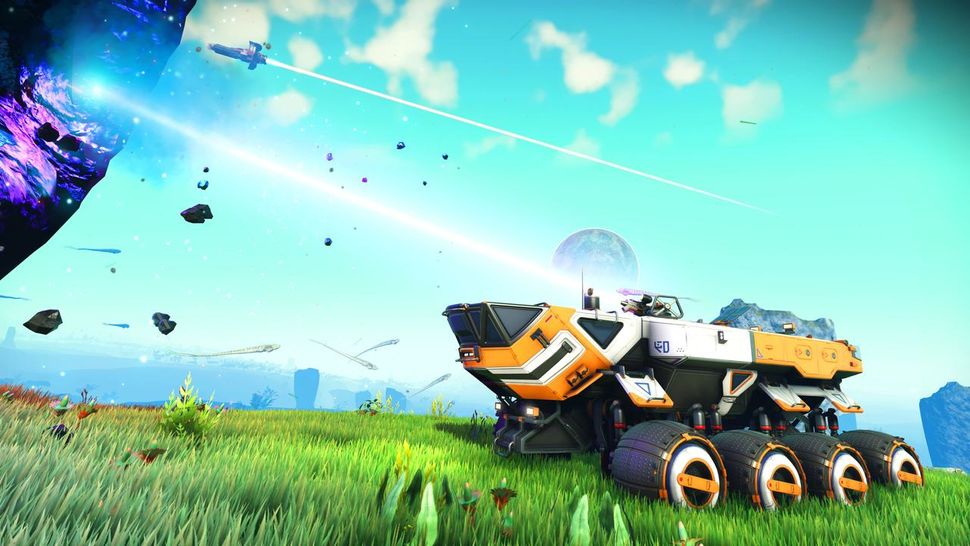 Available on: PS4, Xbox One, PC, PS5, Xbox Series X
No Man's Sky has turned into a fulfilling voyage around the star system that'll have you trotting through procedurally-generated planets like the interstellar explorer you are. It's now got 30 hours of story content, new lore, different ways to interact with its NPCs, portals to make jumping between planets a ton easier, and terraforming. The No Man Sky's Beyond update brought even more features and changes, including ridable aliens, a new social system, and VR support. And updates since have added more features, more story, and even more reasons to get lost in space. Forget open world: No Man's Sky is an open galaxy, and you should absolutely jump into it if you look good in a spacesuit and love discovering exotic alien wildlife.
22. Dragon Age: Inquisition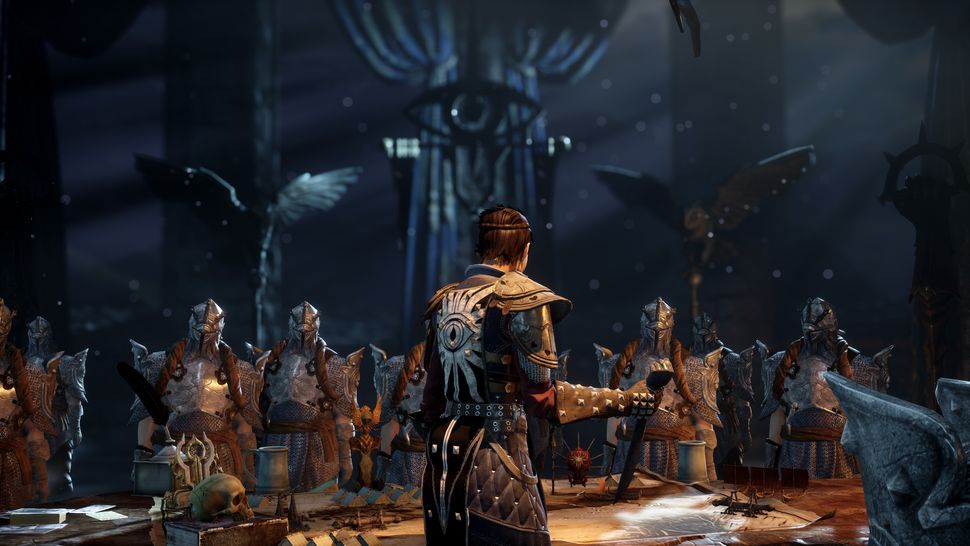 Available on: PS4, Xbox One, PC
(Playable on Xbox Series X and PS5)
Because journeying around a massive world on your own is just no fun at all, Dragon Age: Inquisition gives you a bunch of companions to run around with and a ton of sidequests to use them in. You wouldn't want to waste their talents, after all. Not only that, but the companions are some of the best party members around (I'm looking at you, Dorian Pavus). At first, it's easy to get overwhelmed with the number of sidequests that saturate its lush fantasy world, but as long as you remember to take advantage of the fact that - like many of the best open-world games out there - there are multiple areas to explore from the very beginning (don't just stick to one), you'll slowly be able to gauge which ones are worth doing asap. The story will also keep you gripped throughout, so while it might claim many hours of your life, it's worth the time investment.
21. Minecraft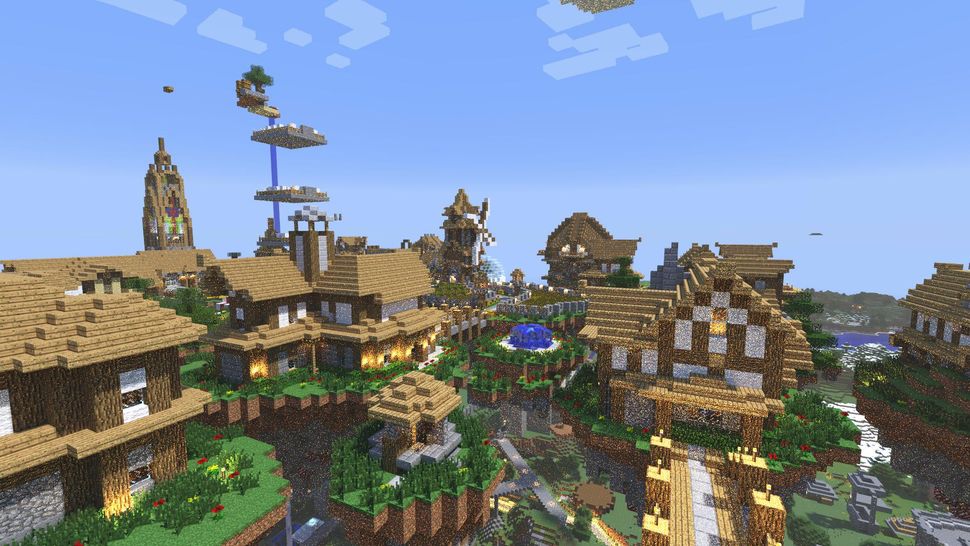 Available on: Xbox One, PC, Nintendo Switch
(Playable on Xbox Series X and PS5)
Okay, okay, so Minecraft is technically a sandbox game but hey, that still counts as an open-world game. Punch trees, mine deep into the mountains, and try to avoid falling in lava in this phenomenally large exploration extravaganza. Your imagination is truly the limit in Minecraft, as people have created entire cities, working computers, towering statues and so much more on its blocky landscape. Achievable, er...achievements provide a loose framework in case you want a bit more structure in your games, and when you start to get bored with the ordinary world you can start to explore the Nether and make your next stronghold there. So technically there are two open-world environments at your disposal. Talk about value for money!
20. Metal Gear Solid 5: Phantom Pain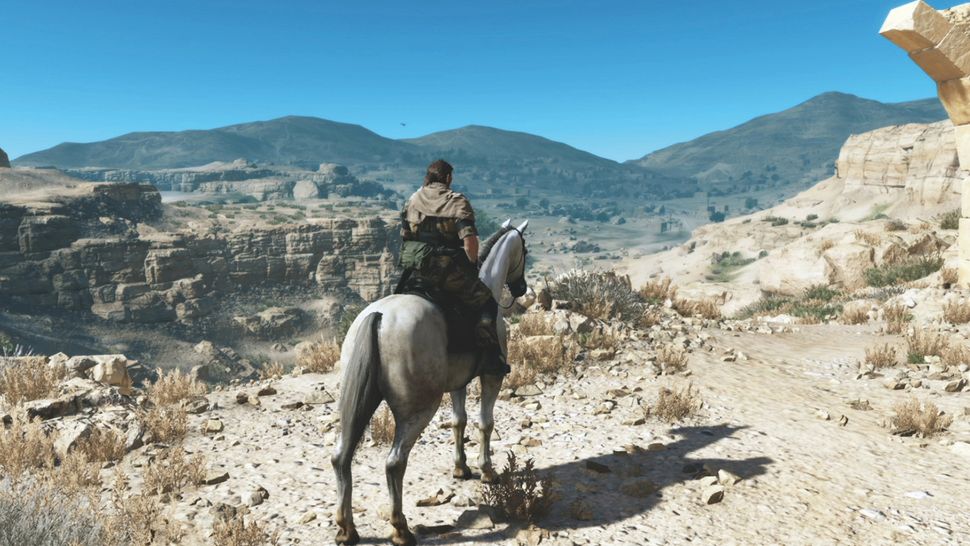 Available on: PS4, Xbox One, PC
(Playable on Ps5 and Xbox Series X)
Going in with all guns blazing isn't everyone's cup of tea, so if you're thirsting for a stealth action open world game Metal Gear Solid 5: Phantom Pain should be your hot beverage of choice. Encouraging non-lethal playing styles rather than killing indiscriminately, the degree to which all the different systems interweave is astonishing and you're free to roam and dispatch with enemy soldiers however you see fit. However, don't get too used to a set group of tactics - the enemies will adapt if you repeat the same approaches too much. Keeping you company in the world is D-horse and D-Dog, a wolf raised to help you in the field, and the dynamic weather system is just as helpful, as it periodically makes you harder to see and hear.
19. Fallout 4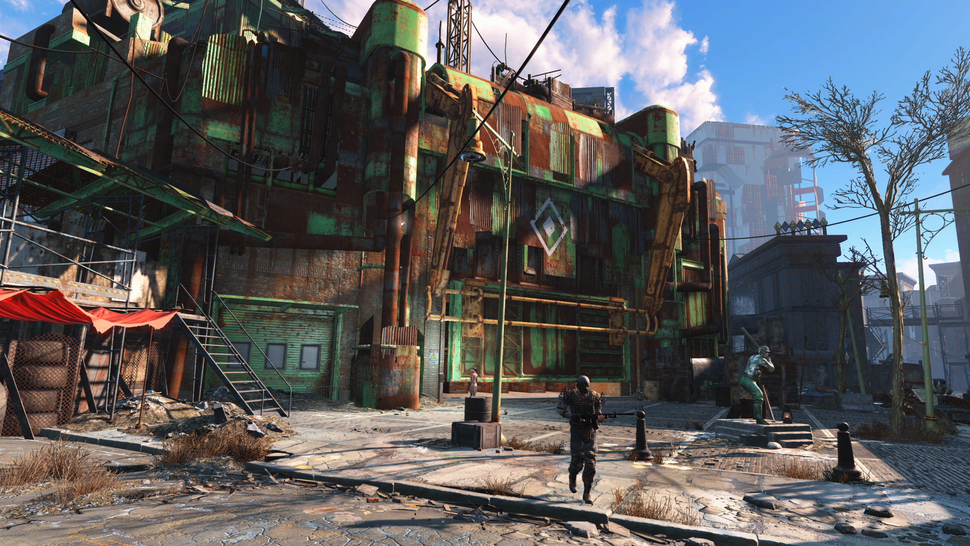 Available on: PS4, Xbox One, PC
(Playable on Xbox Series X and PS5)
Ok, this time someone's taken your baby and you need to get him back. Mind you, it's not really that big a deal. Hear me out: Fallout 4's potential is just too tantalising to ignore for long. Its surprisingly colourful world of Boston, MA is stuffed with quests: follow the freedom trail, investigate mysteries with the unforgettable synthetic detective and sassmaster Nick Valentine, try and liberate synths with the Railroad, explore a haunted house, or just loot everything (and everyone) in sight to build up a mountain of caps. Play however the heck you want and see how it influences your followers, adding an extra layer of depth to this post-apocalyptic open world game. Just don't set the world on fire. Yet.
18. Far Cry 6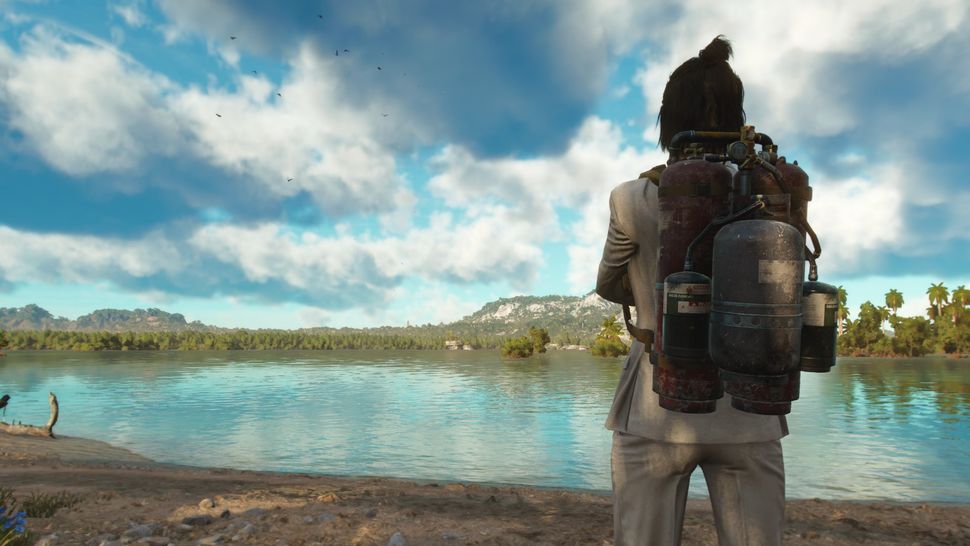 Available on: PS5, PS4, Xbox Series X, Xbox One, PC
Far Cry 6 takes us to the fictional locale of Yara, someone in South America, where you're charged with becoming a guerrilla fighter called Dani, and toppling the dictatorship led by the Castillo family - namely a chap called Anton, played by Giancarlo Esposito. But, it's also a huge open world with plenty of activities to tick off while you're doing all that politics stuff. Mysteries to solve, races to complete, companions to find, citizens to help... there's a lot to do in Yara.
17. Dying Light 2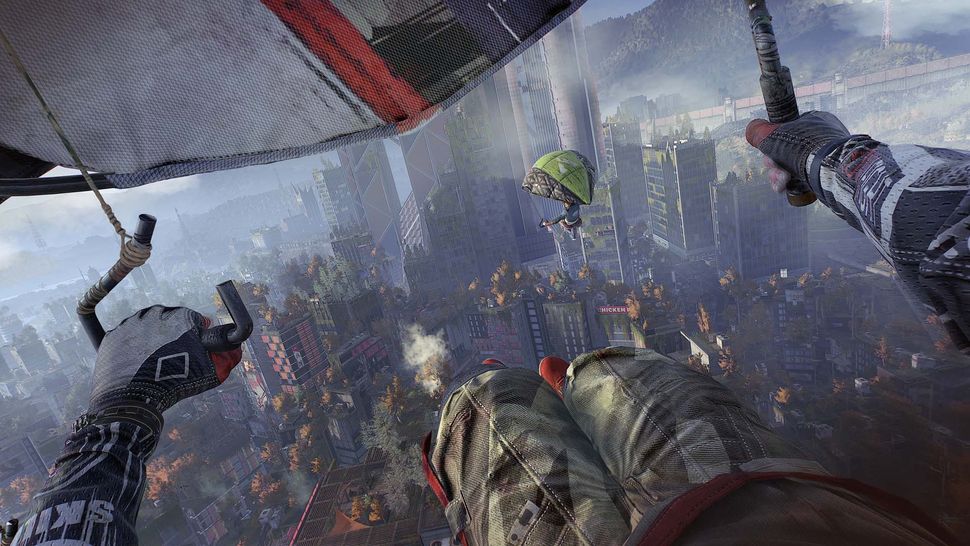 Available on: PS4, PS5, Xbox One, Xbox Series X, PC
The sequel to the original infected killing, parkouring melee title is here and delivering just as compelling an open world as the original. The world of Dying Light 2 is a huge place to explore - just try and stay out of the shuffling hordes' way - with regular incentives to keep peeking around the next corner. While the story may not have been quite as choice-based as many were hoping, this is still a fantastic open world title for those looking for more of a survival-horror spin.
16. Halo Infinite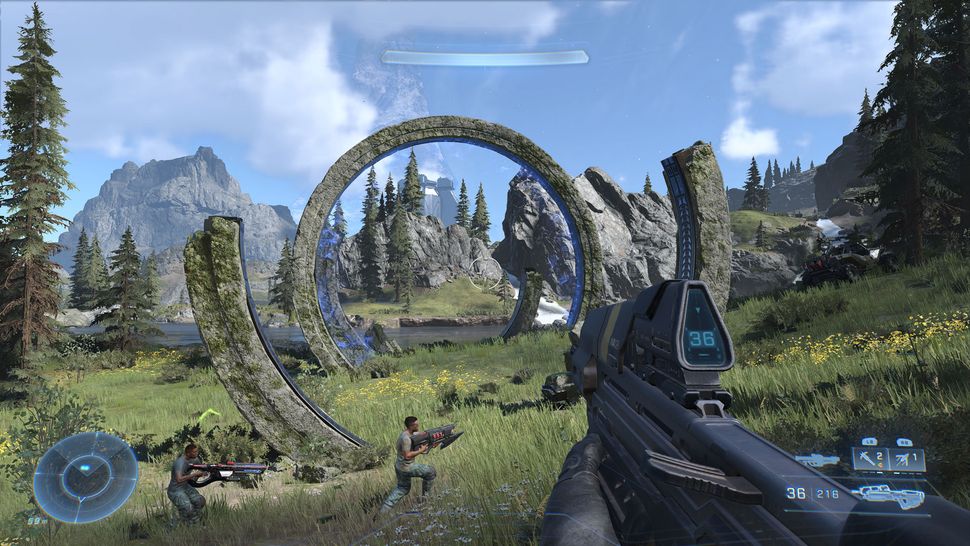 Available on: Xbox Series X, Xbox One, PC
Halo Infinite really did put the infinite in Halo. Well, not literally, but the wide open world really works for Master Chief and co. It's not open world isn't huge, but it encourages you to explore and progress through, unlocking new areas along the way. It's a really great world to exist in, between the set pieces, with plenty of reasons to keep coming back. It's the best Halo world yet for a reason.
15. Days Gone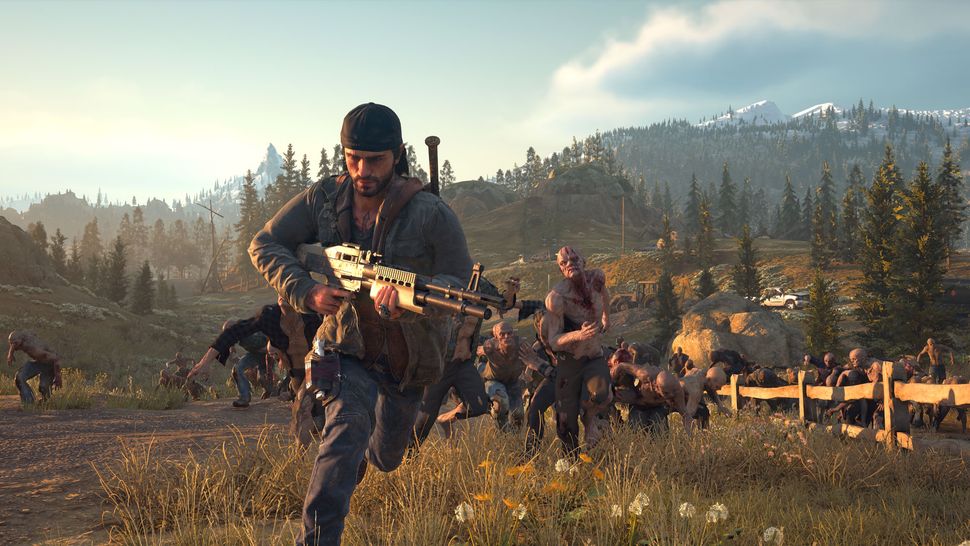 Available on: PS4, PC, PS5
Days Gone is another fantastic horror-filled open world, with horde of literally hundreds of zombies en masse just ready to jump you. You play as Deacon St John, and although it's a terrible name, this biker has quite the story to tell. It's an alluring, although bleak world, with human stories to balance out the horrors of the zombies (or freakers as they're known). Poke into every corner and you'll be rewarded, just as you'd hope from a well-crafted open-world game.
14. Forza Horizon 5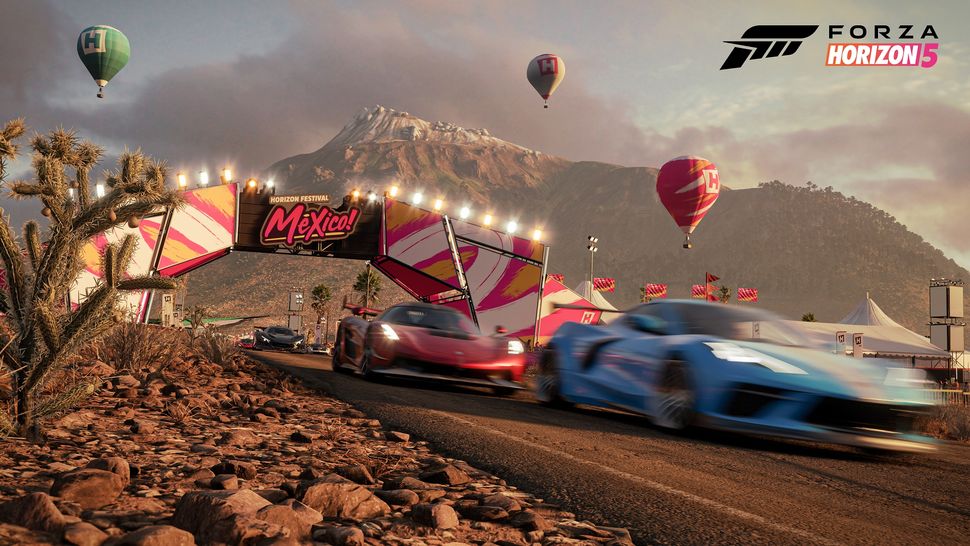 Available on: Xbox Series X, Xbox One, PC
The only racer on this list of best open world games, but Forza Horizon 5 more than earns its spot. This arcade racer has you exploring Mexico as the lastest Horizon festival, a huge celebration of all things on four wheels - oh and occassionally some special guests too. It's stunning, has a banging soundtrack, and constantly offers you something new to do. And of course, the range of cars on offer is staggeringly huge.
13. Sea of Thieves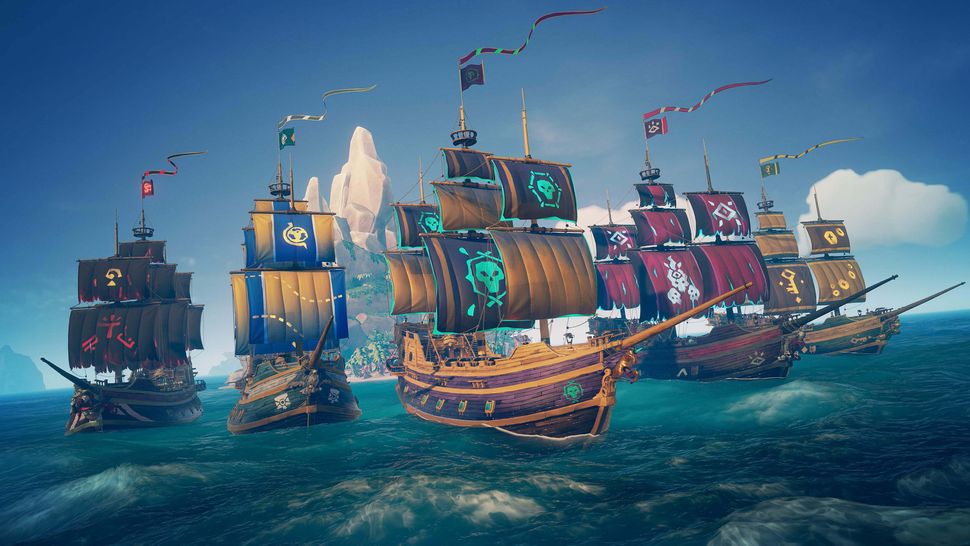 Available on: Xbox Series X, Xbox One, PC
Sea of Thieves offers you an open world playground, which is just waiting for you to create your own stories within it. Become a legendary pirate, build your crew, discover treasures, and more. This is a game that's come a long way since it first launched in 2018, with ongoing updates and additions coming along all the time. It's also got a stellar community, which only aids to the pirate fantasy.
12. Genshin Impact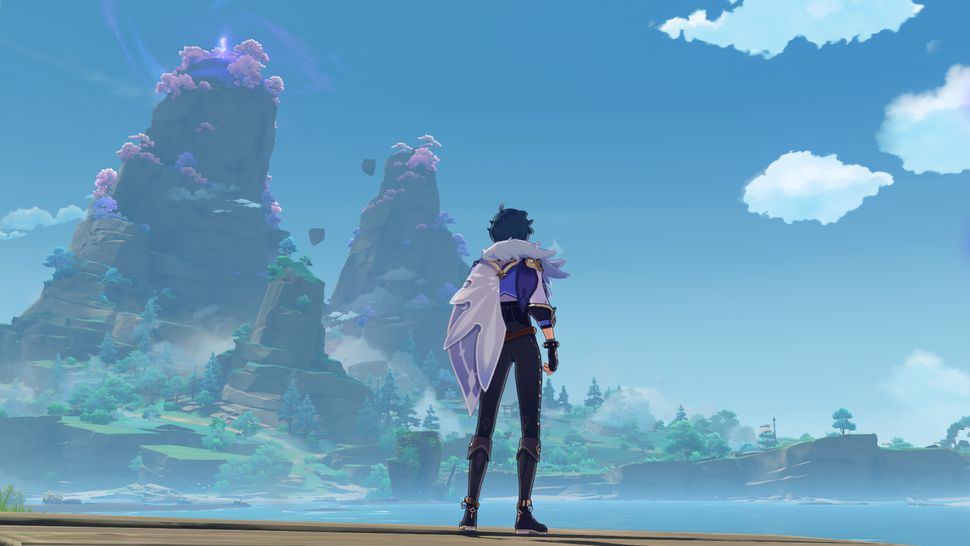 Available on: PS5, PS4, Nintendo Switch, Android, iOS, PC
What if you took Breath of the Wild and added JRPG elements and a little sprinkling of anime? Well, welcome to Genshin Impact. The world of Teyvat is full of mysteries, not only about who you are and why you're there, and with constant updates and more characters being added at regular intervals, there are so many reasons to dive in. Oh, and did we mention it's totally free?
11. Marvel's Spider-Man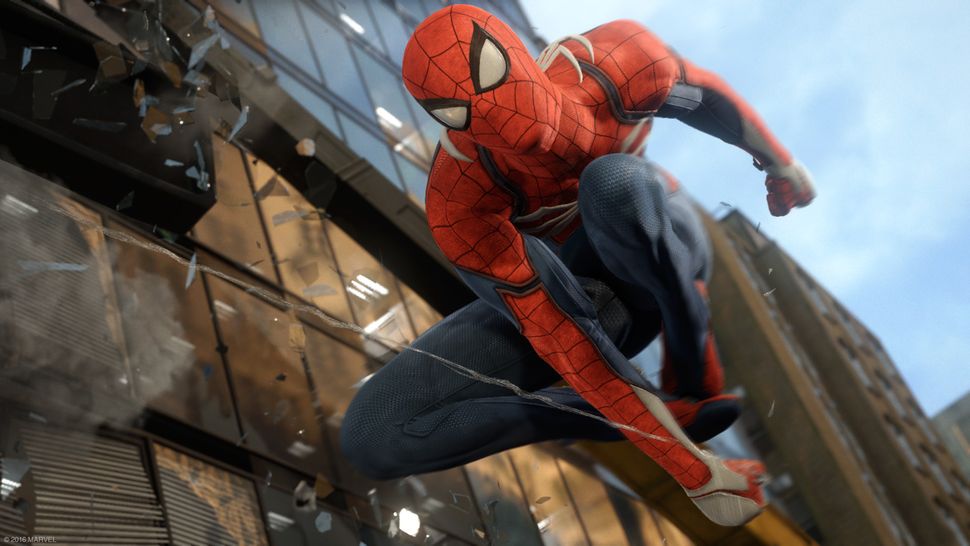 Available on: PS5, PS4
Marvel's Spider-Man was one of those rare games that reinvigorated super hero games. Launching initially on PS4 and later getting a PS5 patch, Insomniac's game has us swinging through a beautiful recreation of New York, filled with epic side quests and other activities to balance out the equally memorial story.
It's also worth adding that the more recent Spider-Man: Miles Morales title is set in the same open world and continues this story. It's shorter and more compact, but equally compelling, so also worth seeking out.
10. Elder Scrolls 5: Skyrim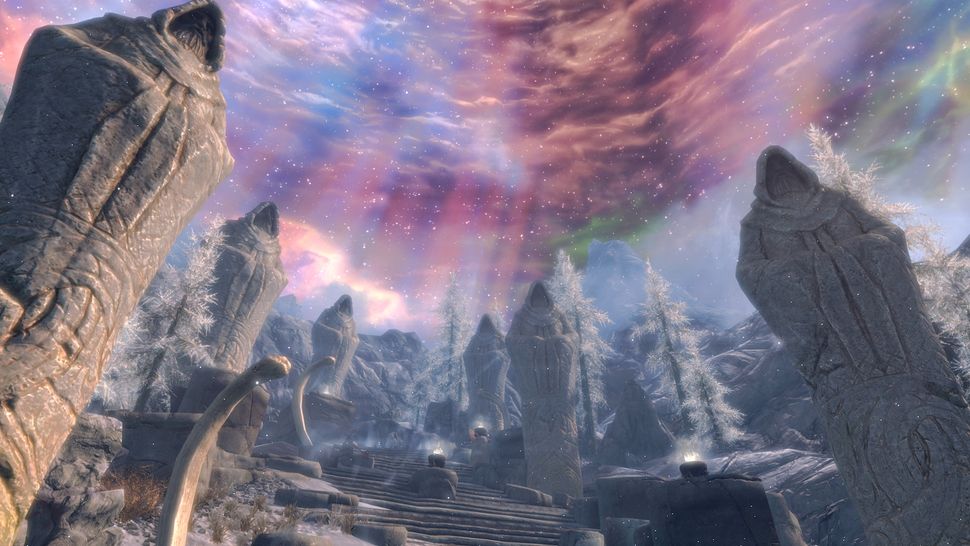 Available on: PS4, Xbox One, PC, Nintendo Switch, PS5, Xbox Series X
Skyrim's world doesn't revolve around you. Somewhere in the wilds there's a necromancer trying to animate a skeleton. At the same time during the day you'll find a pack of bandits taking on a giant (R.I.P.), or wander into a nearby village only to have a dragon attack it when you're stumbling out of the inn. Elder Scrolls 5: Skyrim is made for stories, and it's so eager for you to sample its delights that even if you were to avoid every major settlement you'd still run into 30% of its quests out in the wild. The map is just filled with stuff to do, bizarre things to see, creatures to impale with sharp implements, NPCs to pickpocket, creepy Dwemer ruins to explore...oh, and dragons to fight. Even after playing it for a casual 100 hours (those are rookie numbers) there are still quests that you won't have found, and hidden bosses waiting to be slayed. It's hard to overestimate the impact Skyrim has had on the lives of gamers everywhere, but to get a good idea of its effect and just what Elder Scrolls 6 has to live up to, you're best off jumping in and starting your new life in its world.
9. Assassin's Creed: Valhalla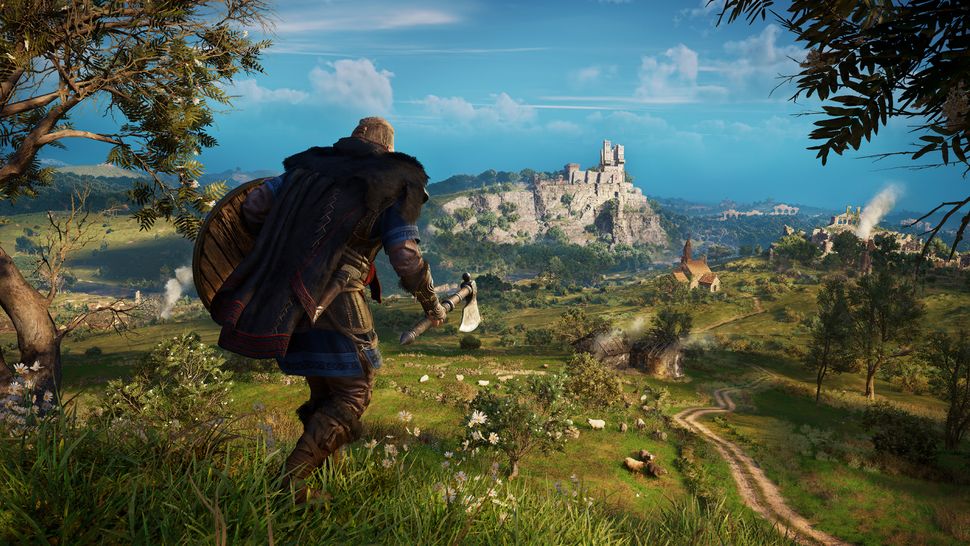 Available on: PS4, Xbox One, PC, PS5, Xbox Series X
All of the recent Assassin's Creed titles have been excellent open-world games, but Assassin's Creed Valhalla is definitely one to check out - particularly because it's already one of the best Xbox Series X games and best PS5 games. Building on the improvements made with Assassin's Creed Origins and Assassin's Creed Odyssey (both of which are very worth your time), Valhalla takes you to the Dark Ages, traveling across England as Viking Eivor to find a new home for your clan. Build your settlement, meet new friends, forge new allyships, dabble in politics, and do a heck of a lot of exploring to find the secrets and treasures lurking in old England.
8. Elden Ring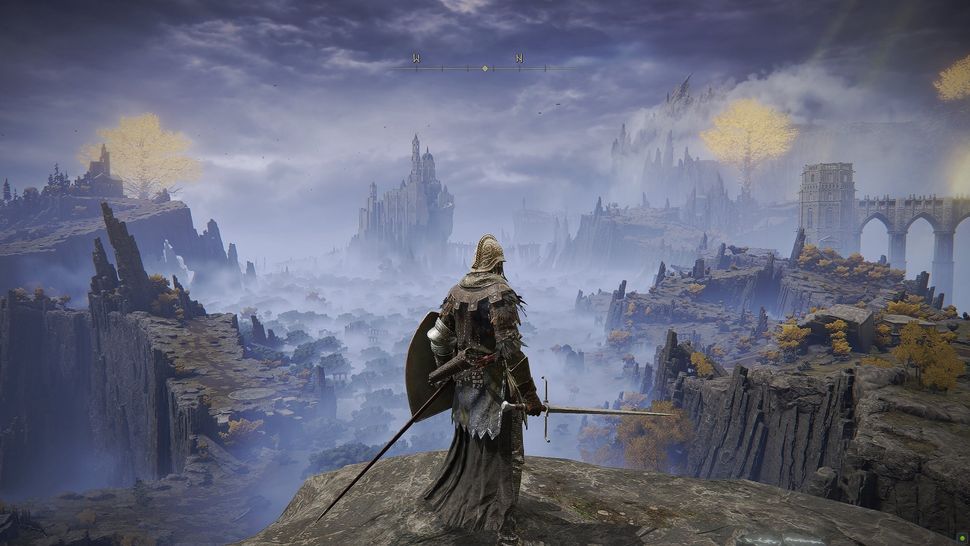 Available on: PS4, PS5, Xbox Series X, Xbox One, PC
Perhaps one of Elden Ring's greatest assets as an open world is the air of mystery that shrouds almost everything in it. Good open world games thrive on their power to make you wonder 'what's over there?', and all too often repeating mechanics like towers to climb and enemy bases to clear mean you already know. That's assuming it hasn't been marked on the map for the last few hours you've been playing. FromSoftware's location gives little away and adds a genuine thrill to its exploration. Every door or new location is as much a thrill as a threat, and the lack of obvious references or origins to its world often mean that even when you can see something, you're still not sure what to expect. The open world structure has also softened From's usual style of game design. I won't say it's more accessible because there are still hard to beat bosses and high level areas that will hand what's left of your ass back to you in seconds. The freedom to explore, however, removes the grind of more linear games like the Dark Souls series - letting you wander off and explore, levelling up at a more leisurely pace and adjusting to the challenges ahead.
7. Ghost of Tsushima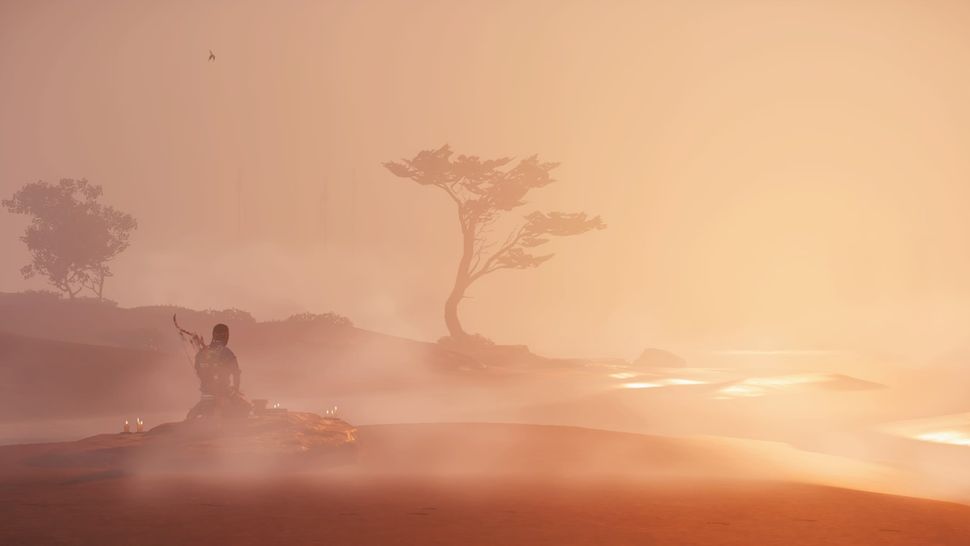 Available on: PS4, PS5
Although you may be surprised to find a samurai game full of swords, blood and violence in a list of the best open-world games to play right now, hold back your shocked faces. Away from the sword clashing, Sucker Punch's Ghost of Tsushima is surprisingly zen. Craft haikus whilst you marvel on a peaceful lake, contemplate the death of your father in a hot spring, follow a fox through the wilderness to a hidden shrine, or just go and see what that smoke in the sky is all about. A minimalist UI, waypoints pointed out by fluttering yellow birds and the wind makes for one of the most interesting, natural open-world experiences to date. Of course, helps that the combat and story are really great too. Not one to miss out on.
6. Horizon Forbidden West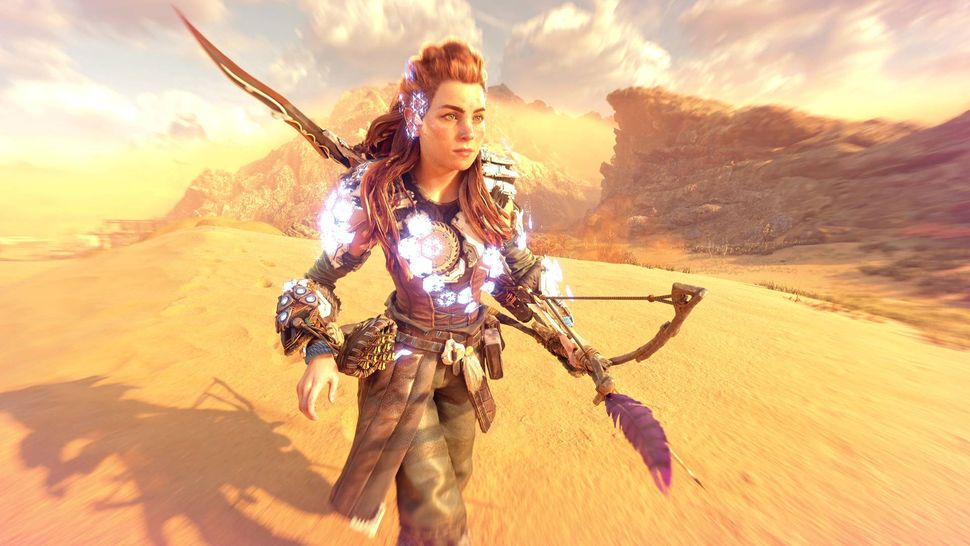 Available on: PS5, PS4
Horizon Forbidden West has done was many sequels have failed to do before, and bettered its original. Delivering a much larger and far richer open world than the original, with every side quest offering something new and interesting to the one you've discovered before. Aloy's latest adventure is stunning and utterly memorable, with quite the graphical display of what the PS5 can do if you can play it on the latest hardware.
5. The Legend of Zelda: Breath of the Wild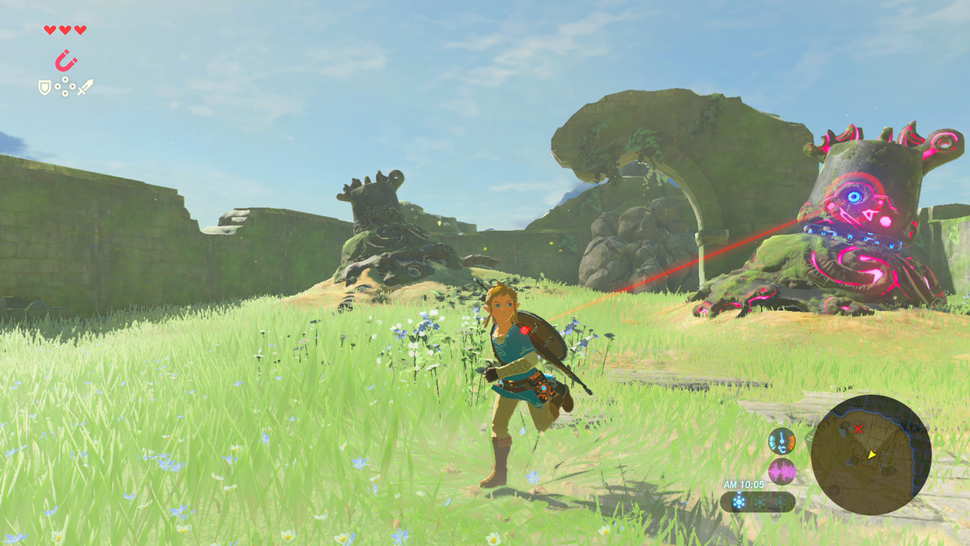 Available on: Nintendo Switch
See that mountain? You can climb it. You can also attach octopus balloons to a raft to float into the air, or turn a fallen tree into a deadly projectile. Mixing up the Legend of Zelda: Breath of the Wild's ingenious mechanics is what makes its open world so deliriously freeing as it encourages that special breed of mad scientist experimentation so it's no surprise that it's one of the best Nintendo Switch games available right now as well as one of the best open world games. Instead of quests propelling you around most of the map, you'll find curiosity getting the better of you most of the time as Breath of the Wild's landmarks are downright intriguing and offer the chance to find out more about the world before Calamity Ganon struck. Or you can hunt down the 600 adorable Korok Seeds. Or perfect your cooking repertoire. Or take on a Lynel. Or...you get the idea.
4. Grand Theft Auto 5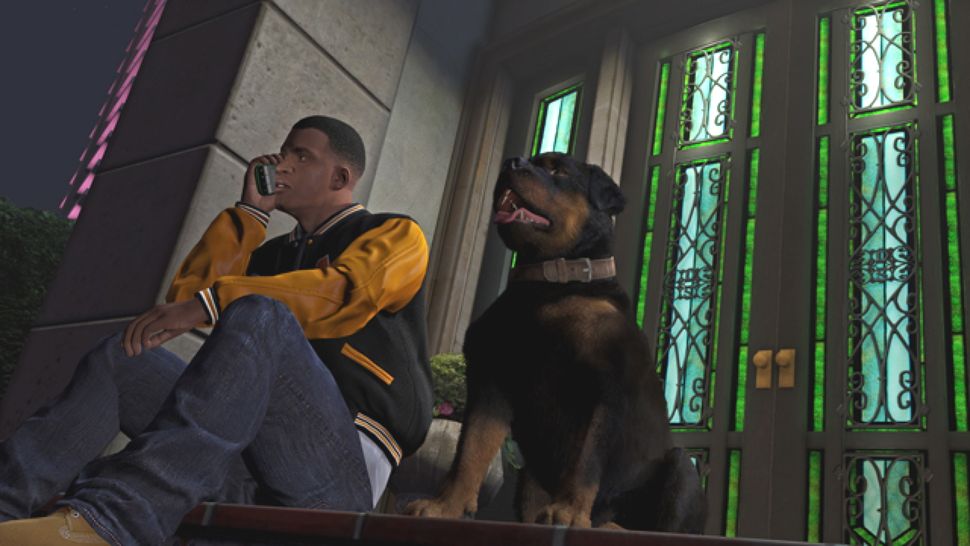 Available on: PS5, Xbox Series X, PS4, Xbox One, PC
Come on, GTA 5 was always going to be in the top three best open-world games. You know it. I know it. It's the most successful entertainment product of all time, for Christ's sake! Driving through the winding streets, taking advantage of certain adult clubs, skydiving, stabbing sharks with knives, tracking a serial killer, running from the police (or fighting them if you're thirsting for that 5-star wanted rating), going full Trevor and causing as much chaos as possible, and do I really need to carry on listing all the stuff you can do? Grand Theft Auto is a web of criminal exploits and mind-boggling potential, with every single inch of the world filled with NPCs to manipulate, missions to hunt down or just colossal heights of shenanigans to engage in. It'll swallow you whole, spit you out, and have you itching for more.
3. Legend of Zelda: Tears of the Kingdom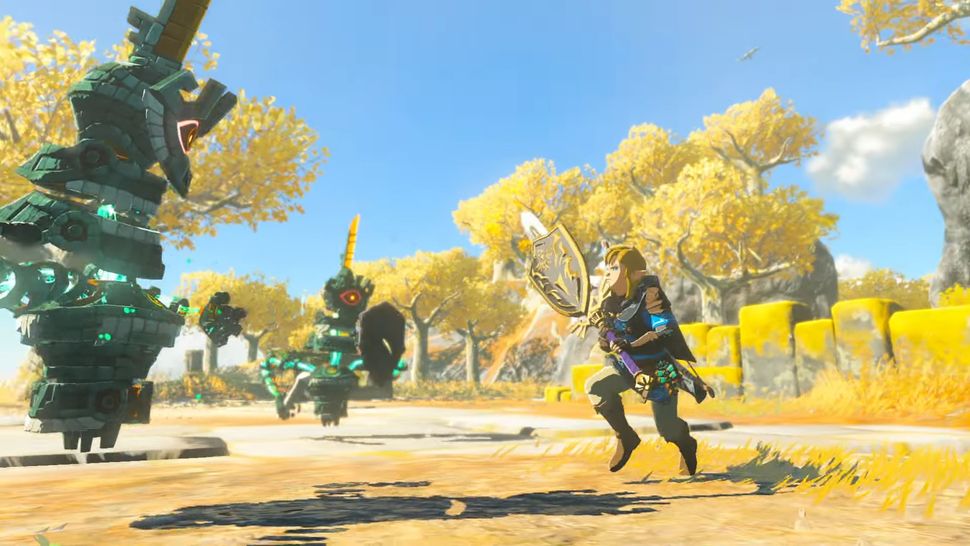 Available on: Nintendo Switch
Legend of Zelda: Tears of the Kingdom just pips its predecessor to being the better open world game. It's bigger, for one thing, but also has a lot more fun with letting you be creative within its vaster Hyrule. This is a glorious open world that's partly a playground for your own imaginative inventions and part rich canvas of quests, secrets, and lore to discover. It's a complete evolution of Breath of the Wild in that way, taking everything that people loved and made of that first game to the next level. It's glorious.
2. Red Dead Redemption 2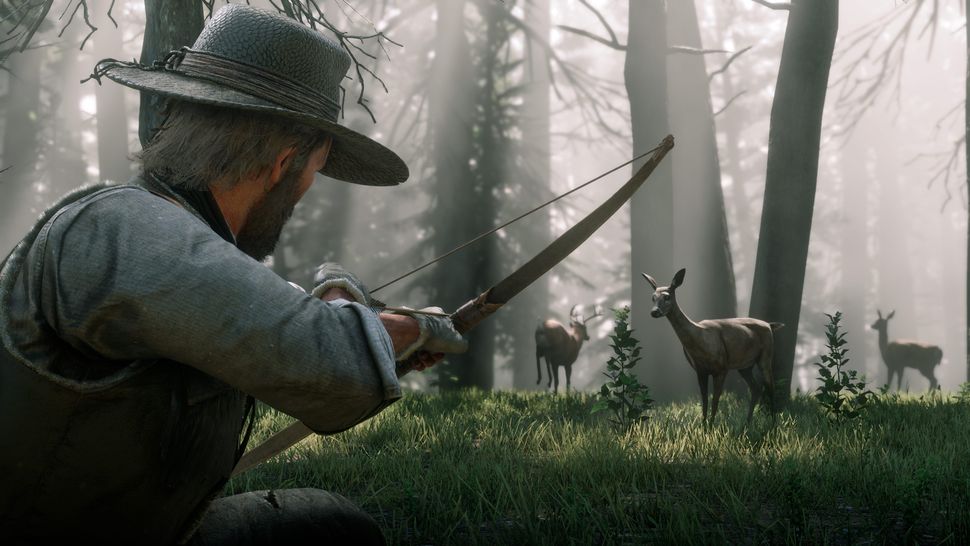 Available on: PS4, Xbox One, PC
(Playable on PS5 and Xbox Series X)
Doesn't matter if you want to hunt. Doesn't matter if you want to try and help Dutch achieve his elusive goals, and it definitely doesn't matter if you'd rather just try to own the fanciest rootin' tootin'-ist wardrobe in all America: Red Dead Redemption 2 is absolutely packed full of activities to keep you busy as soon as you step foot in its world. On its own, the story tells the tale of Dutch Van Der Linde's efforts to keep his gang afloat while trying not to succumb to his own ego, all watched by his loyal friend Arthur Morgan. Its tale of a gradually disappearing age of outlaws as civilization comes to the Wild West means there are plenty of people who need your help. Although you could always rob them instead...Each different region is so stunning it actually hurts your eyes a little bit as you try to drink in every detail: Rockstar's game will have you hunting for dinosaur bones, trying to solve a murder mystery, or even summoning that infamous Red Dead Redemption 2 vampire. The sheer variety of choice as well as things to do easily makes Red Dead Redemption 2 one of the best open world games to play right now, so what are you waiting for, partner?
1. The Witcher 3: Wild Hunt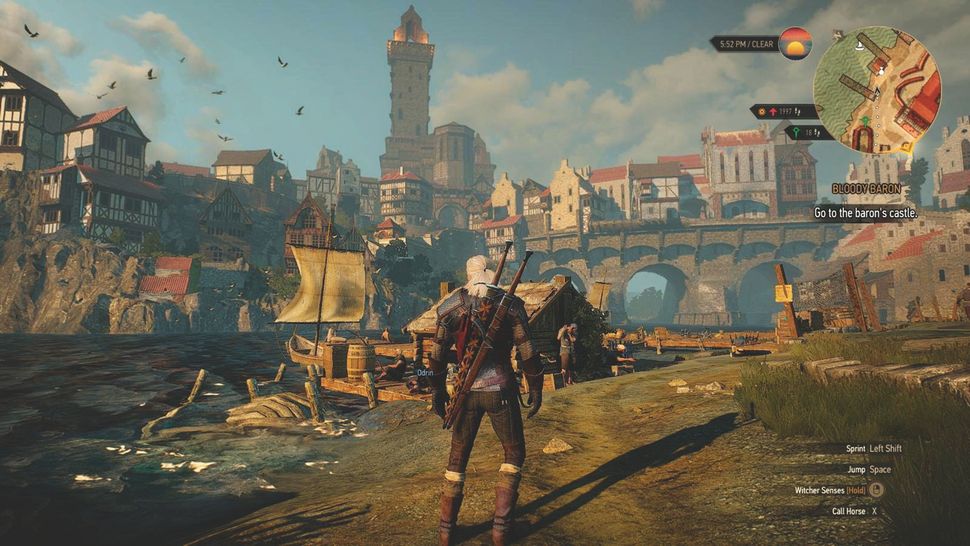 Available on: PS4, Xbox One, PC
Geralt isn't perfect. His surroundings aren't perfect either. War ravages most of the countryside, with bloodthirsty creatures who don't even stick to the shadows anymore preying on innocent civilians, while others try to keep their identity secret in the human-dominated landscape. Yet that's what makes The Witcher 3 the best open world game to play right now. Because everything is broken in its own special way, there's always something plastered on peeling notice boards for Geralt to do (for gold, of course). Stick to the dirt country roads and help villagers with the monsters baying at the door while they look at you and your yellow eyes with suspicion, negotiate with a well-meaning poltergeist in the middle of a city, or just uncover all those mysterious question marks dotted over the map. The Witcher 3's imperfect world makes for a perfect game, meaning it's set an incredibly high bar for the future of open world games.