July 26. July 31. August 15. If those movie release dates don't ring any bells, it's time to start brushing up on when 2019's biggest and best releases are coming your way. After all, how else would you know Quentin Tarantino's Once Upon a Time in Hollywood has a wildly different US release date (July 26), compared to its UK release (August 15). Plus, in the middle of that Tarantino sandwich is Chris Evans' big Netflix debut on July 31. Like I said, time to start brushing up.
But, don't worry, GamesRadar is here to help. We've combed the schedules and put together a complete 2019 movie release dates list. That includes everything from Netflix Originals, to big-budget blockbusters, and even horrors that'll have you frozen with fear months down the line.
Of course, movie release dates are never static. Delays happen; productions get cancelled, and a domino effect comes into play. If one moves, the rest scramble to follow suit. That's why we update this list every other Wednesday to ensure you stay ahead of the game and, crucially, you can start planning out the rest of your year in movies.
So, scroll on down below, hit that bookmark button, and revel in dozens upon dozens of movie release dates. You might just find your new favourite movie.
Video game release dates | New games 2019 | Upcoming movies | Upcoming video game movies | Upcoming horror movies | New Marvel movies | New Star Wars movies | New DC Extended Universe movies | New Disney movies | New on Netflix | New TV shows
July 2019 movie release dates
Annabelle (US) [Cinema] – July 3
Midsommar [Cinema] - July 3
Spider-Man: Far From Home [Cinema] – July 5
Annabelle (UK) [Cinema] – July 10
Cities of Last Things [Netflix] - July 11
17 Bridges (US) [Cinema] – July 12
Kidnapping Stella [Netflix] - July 12
Point Blank [Netflix] - July 12
Stuber [Cinema] – July 12
Secret Obsession [Netflix] - July 18
The Lion King [Cinema] – July 19
Boi [Netflix]- July 26
Girls With Balls [Netflix] - July 26
Once Upon a Time in Hollywood (US) [Cinema] – July 26
The Son [Netflix] - July 26
The Red Sea Diving Resort [Netflix] - July 31
August 2019 movie release dates
Dora the Explorer (US) [Cinema] – August 2
Hobbs and Shaw [Cinema] – August 2
Artemis Fowl [Cinema] – August 9
Playmobil: The Movie (UK) [Cinema] – August 9
Scary Stories to Tell in the Dark (US) [Cinema] – August 9
The Art of Racing in the Rain [Cinema] - August 9
Where'd You Go, Bernadette (US) [Cinema] – August 9
Once Upon a Time in Hollywood (UK) [Cinema] – August 15
Dora the Explorer (UK) [Cinema] – August 16
UglyDolls (UK) [Cinema] – August 16
The Angry Birds Movie 2 (US) [Cinema] – August 16
17 Bridges (UK) [Cinema] – August 23
Angel Has Fallen [Cinema] – August 23
Ready or Not [Cinema] - August 23
Scary Stories to Tell in the Dark (UK) [Cinema] – August 23
September 2019 movie release dates
It: Chapter 2 [Cinema] – September 6
Zeroville [Cinema] - September 6
Downton Abbey (UK) [Cinema] – September 13
Spies in Disguise [Cinema] – September 13
The Kitchen (US) [Cinema] – September 13
The Kitchen (UK) [Cinema] – September 20
Yesterday (US) [Cinema] - September 13
Ad Astra [Cinema] - September 20
Downton Abbey (US) [Cinema] – September 20
The Hunt [Cinema] – September 27
The Girl in the Window (Uk) [Cinema] – September 27
October 2019 movie release dates
Gemini Man [Cinema] – October 4
Joker [Cinema] – October 4
The Current War [Cinema] - October 4
The Woman in the Window [Cinema] - October 4
The Angry Birds Movie 2 (UK) [Cinema] – October 11
The Goldfinch [Cinema] – October 11
Zombieland: Double Tap [Cinema] – October 11
A Beautiful Day in the Neighborhood (US) [Cinema] – October 18
Farmageddon: A Shaun the Sheep Movie (UK) [Cinema] – October 18
Maleficent: Mistress of Evil [Cinema] - October 18
The Addams Family (US) [Cinema] – October 18
The Addams Family (UK) [Cinema] – October 25
November 2019 movie release dates
A Beautiful Day in the Neighborhood (UK) [Cinema] – November 1
Charlie's Angels [Cinema] – November 1
Terminator: Dark Fate [Cinema] – November 1
Doctor Sleep [Cinema] - November 8
Midway [Cinema] – November 8
Sonic the Hedgehog (US) [Cinema] – November 8
Last Christmas [Cinema] – November 15
Ford vs. Ferrari [Cinema] - November 15
Frozen 2 [Cinema] – November 22
Knives Out (US) [Cinema] – November 27
The Irishman [Netflix, Cinema] – November 27
Knives Out (UK) [Cinema] – November 29
December 2019 movie release dates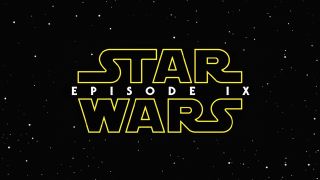 Untitled Jumanji sequel [Cinema] – December 13
Cats [Cinema] – December 20
Star Wars: The Rise of Skywalker (UK) [Cinema] – December 19
Star Wars: The Rise of Skywyalker (US) [Cinema] – December 20
1917 (US) [Cinema] – December 25
Call of the Wild (US) [Cinema] – December 25
Little Women (US) [Cinema] – December 25
Spies in Disguise (US) [Cinema] - December 25
Call of the Wild (UK) [Cinema] – December 26
Sonic the Hedgehog (UK) [Cinema] – December 26
TBC 2019 movie release dates
The Best of Enemies (UK) [Cinema] – TBC 2019
The Last Thing He Wanted [Netflix] – TBC 2019
Where'd You Go, Bernadette (UK) [Cinema] – TBC 2019
Wounds (UK) [Cinema] – TBC 2019