Summer Game Fest Live Coverage – All the news as it happens
Join us as we cover Keighley's Summer Game Fest showcase live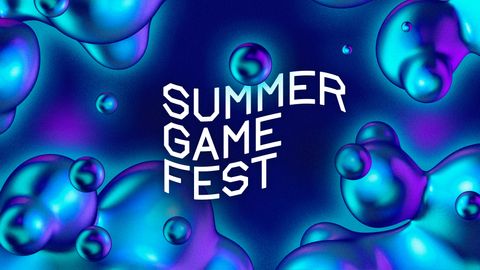 (Image: © Summer Game Fest)
Refresh
Keighley's big Summer Game Fest showcase is just a few hours away. The man himself has been hyping specific games and updates that will feature in his showcase via the official Twitter feed, and has also released a hype trailer featuring the premiere of the new Muse song, "Will of the People".
But, here are our own Summer Game Fest June 2022 predictions.
Before we get into what has been confirmed for a Summer Game Fest showing and what's been rumored to feature, let's explore what Keighley has said about his extravaganza.
As part of a Twitter Spaces session a few weeks back, Keighley said (as transcribed by VGC) that viewers should "manage your expectations in terms of the megaton shocks that you're expecting. This is not The Game Awards".
"We've got lots of good stuff to show you but buyer beware of the some of the crazy rumors I'm seeing out there in terms of things people expect to get announced."
"We've got a couple of new game announcements in the show and hopefully some surprises if everything holds. But it definitely is a show that's primarily focused on stuff that is announced."
So, with that in mind, let's run down what we know is coming in today's Summer Game Fest June 2022 showcase.
MODERN WARFARE 2
Call of Duty: Modern Warfare 2 has dominated the gaming news space for the last few days, but Summer Game Fest has the first campaign gameplay footage with a level playthrough. Yesterday saw the game's official reveal, with the first Modern Warfare 2 trailer being an explosive reunion of fan-favorite characters. We got confirmation that the game's campaign will be set across Europe, Asia, and the Americas as Task Force 141 works together on a new adventure. So expect more info on that today.
Yesterday's reveal also confirmed that Modern Warfare 2 multiplayer is also a huge part of it, of course, with a new cast of Operators, a "wide range" of maps and modes, and what the developer is calling "an incredible post-release calendar".
BREAKING - LAST OF US PART 1 FOR PS5
The PlayStation Direct store just leaked a PS5 Remake for the Last of Us Part 1.
Described as a "total overhaul of the original experience" by the store page, it claims to offer a "faithfully reproduced" experience that incorporates "modernized gameplay, improved controls and expanded accessibility options".
Aaaaaand back to the confirmed game reveals... for now!
CUPHEAD: THE DELICIOUS LAST COURSE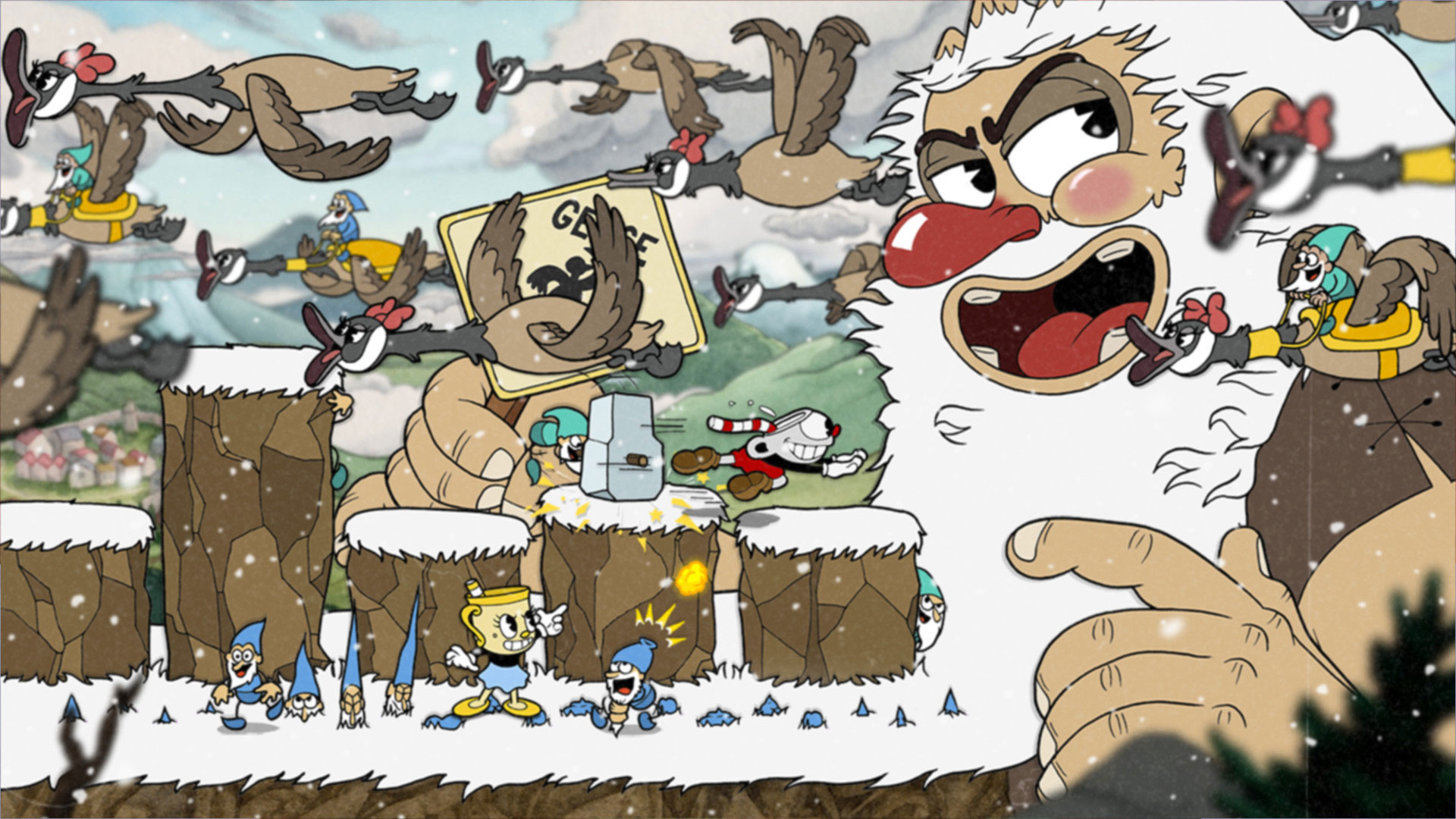 The final DLC for the exceptional run 'n' gun title – Cuphead: The Delicious Last Course – is finally dropping on June 30. Ahead of that though, Developer Studio MDHR is showcasing the exciting new content at Summer Game Fest.
The Delicious Last Course sees a brand new playable character join Mugman and Cuphead. Her name is Ms. Chalice, and together you'll be exploring a new area known as Inkwell Isle. There will be new weapons and magical charms to explore alongside Ms. Chalice's own unique abilities. Of course, prepare yourself for more deadly bosses as the three of you work to assist Chef Saltbaker in Inkwell Isle. No doubt we'll get a look at a few of them in today's showcase.
90 MINUTES TO GO
We're just an hour and a half away from things kicking off! Set your timers folks!
THE CALLISTO PROTOCOL
Sony's recent State of Play June 2022 event revealed a brand new trailer and release date for The Callisto Protocol, but Keighley's got more for us. The first gameplay demo for the brand new space horror game from Glen Schofield (aka Dead Space creator) is dropping today, giving us a better sense of what exactly we'll be doing in the game. Apart from being horrifically frightened of course.
Set in 2320, The Callisto Protocol will see you play as Jacob Lee, who's trying to survive within the walls of the maximum-security Black Iron Prison located on Jupiter's moon, Callisto. But, when the inmates begin to transform into alien creatures, it all gets a lot more complicated. As he tries to escape, Lee will discover the secrets that lie beneath the prison, and will need to utilize everything he can get his hands on to combat the constantly evolving creatures. It'll mix gunplay with close-quarters combat, so we expect that to be a large part of what's on show today.
GOTHAM KNIGHTS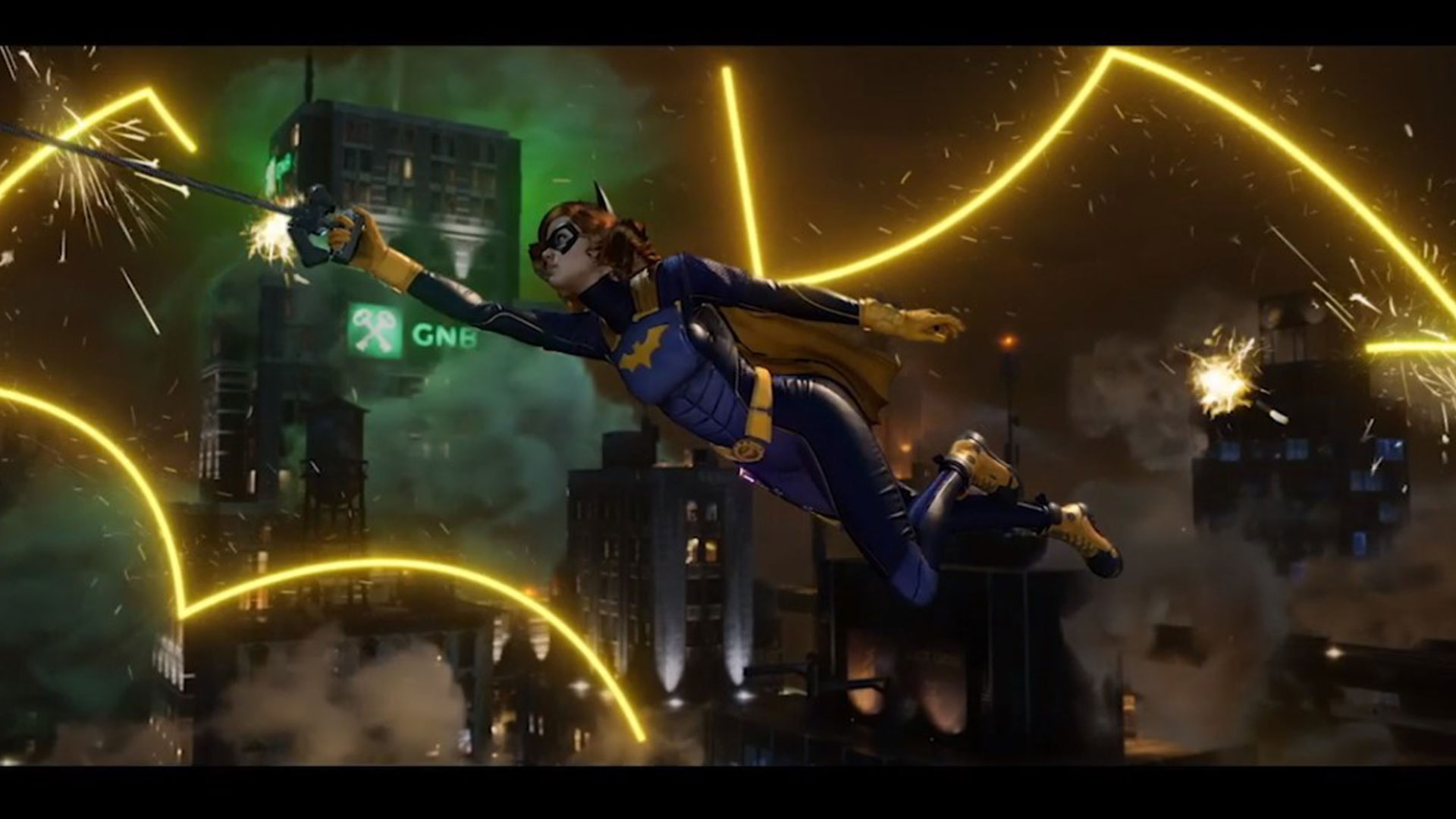 Gotham Knights is another confirmed player in this year's Summer Game Fest showcase. A meaty gameplay trailer debuted just over a month ago, showing off Nightwing and Red Hood in action. Keighley is calling the Gotham Knights segment for this evening a "world premiere new look and reveal", which doesn't exactly give much away about WB Games Montreal's upcoming title.
Set to arrive on October 25, 2022, Gotham Knights will see you play as the four titular characters – Nightwing, Batgirl, Robin, and Redhood – as they try and restore justice to Gotham City in the wake of Batman's death. It's designed to be played solo or in two-player co-op, with each player able to upgrade their characters' abilities.
FROST GIANT'S NEW RTS
🎞 Real⏱ Time🤔 Strategy🪃 Returns Don't miss the official announcement of @Frost_Giant's new RTS on June 9 at #SummerGameFest #RTSReturns #PCGaming #NoPhoneRequired https://t.co/8C9JcPiIFgJune 6, 2022
Brand new studio Frost Giant is rocking up with its first game debut. Former Blizzard devs, Tim Campbell and Tim Morten, have teamed up to create a new RTS title. While little is known about the new game, back in 2020 when the studio was first announced, Campbell said that "Frost Giant is the first opportunity to really get back to the roots of the type of game that I love playing."
Morten added that he "came to Frost Giant Studios to build the next great RTS. RTS is really the genre that I love the most, this was an opportunity to make something new and that is such a rare opportunity in game development."
So let's see what this brand new RTS is all about shall we?
1 HOUR TO GO
Summer Game Fest will start in one hour! You have been warned!
NIGHTINGALE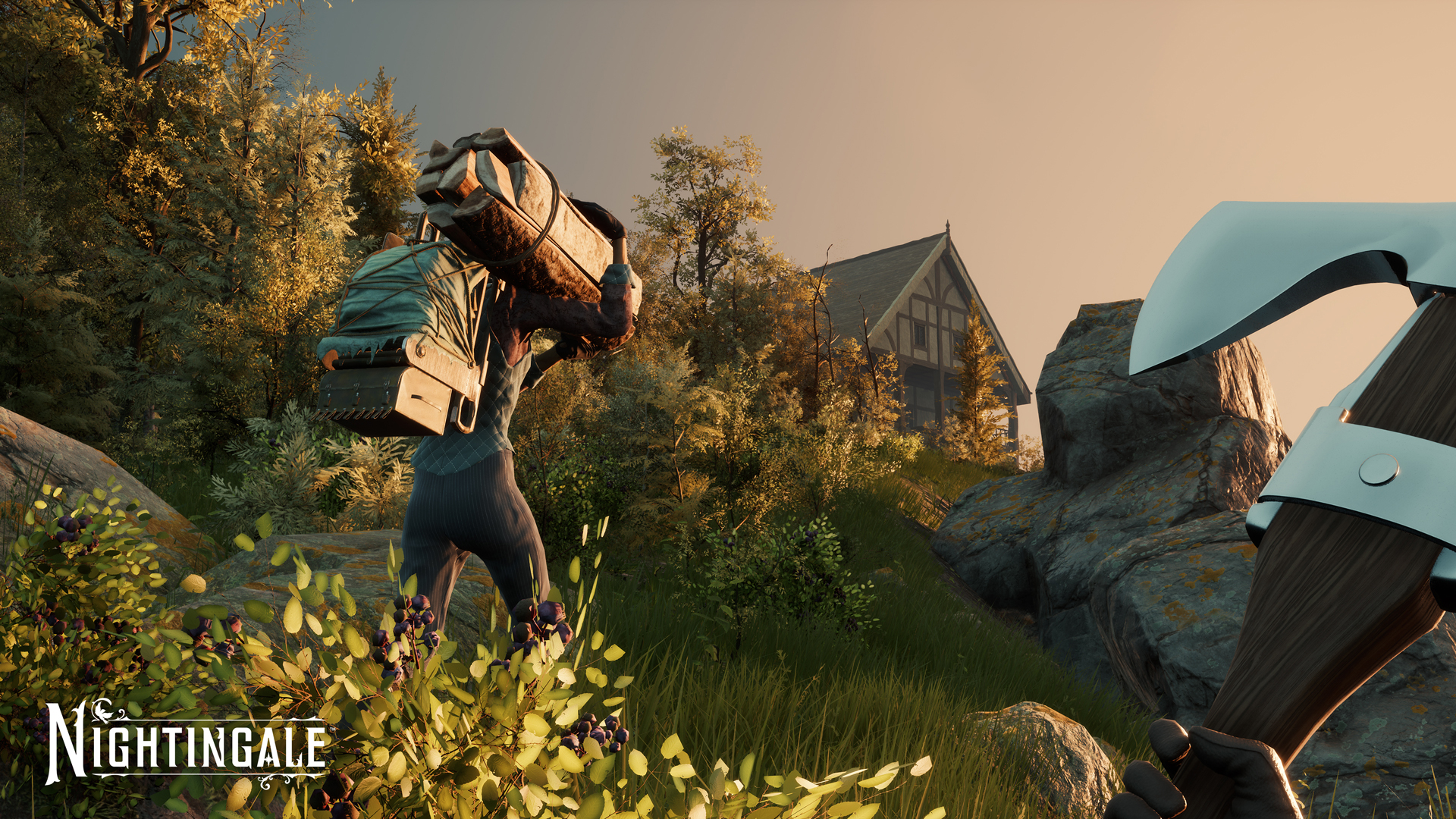 The reveal of new features and gameplay for Nightingale, a new game from developer Aaryn Flynn – of Bioware fame – who is now CEO of Inflexion Games, is also confirmed. It's a shared-world survival, crafting, and building game set in a fantastical realm where you'll be able to venture through portals to find new horrors and hopefully good things too. It's playable both solo or in co-op, and you may need some friends because this world looks very unforgiving!
WARHAMMER 40K: DARKTIDE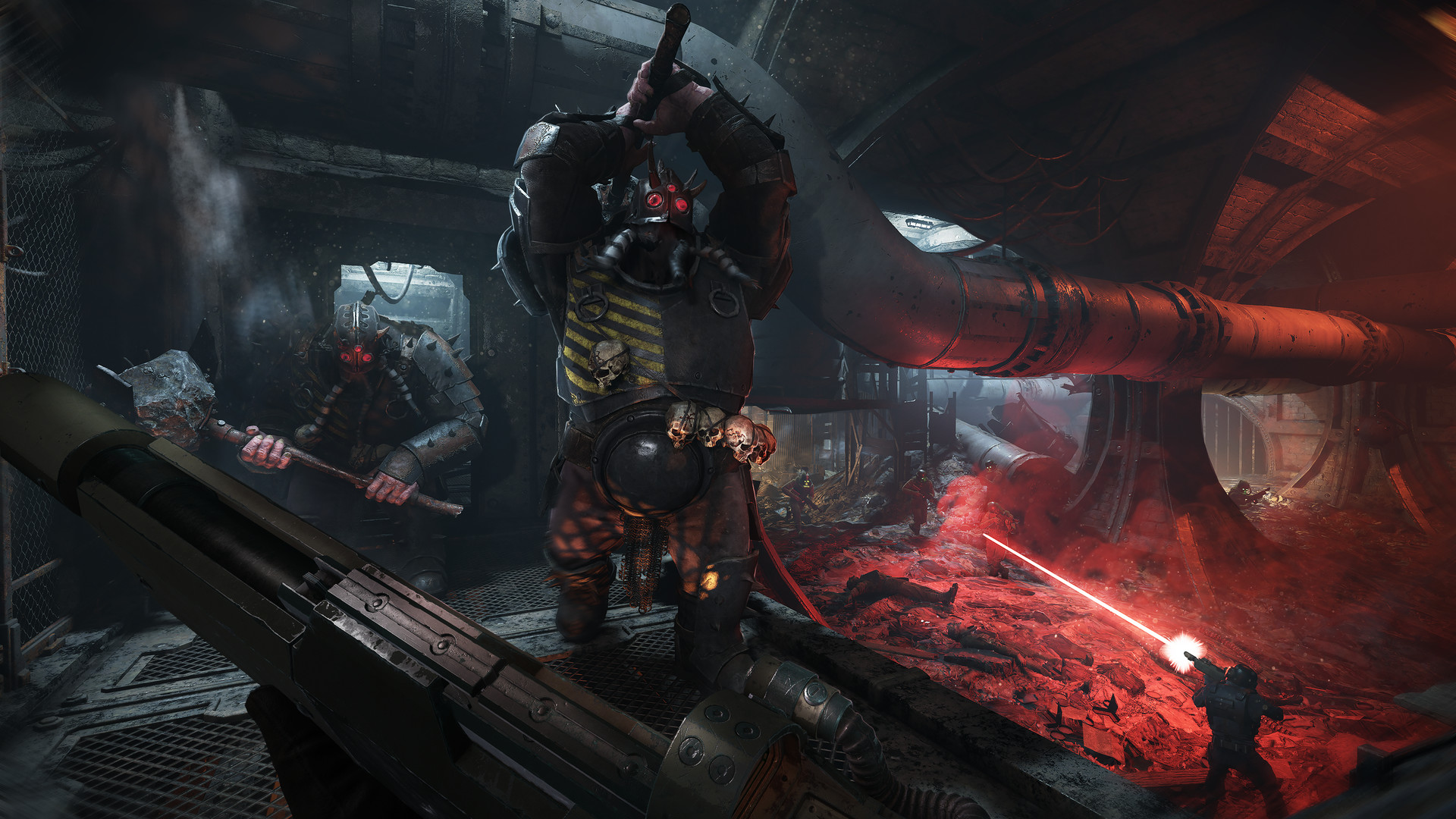 Ahead of its September 13 release date, the developer behind Warhammer 40K: Darktide is giving us a better look at the title with a new gameplay trailer. Our friends at Edge Magazine just dropped their latest issue, which just so happens to feature a stunning Darktide cover story. In their extensive coverage, they say that "Warhammer 40,000's fabled setting comes into full focus when it's pressed up against your face in first person". With the game promising to build on the duo of Vermintide games, getting a first proper look at the gameplay will certainly be exciting.
STREET FIGHTER 6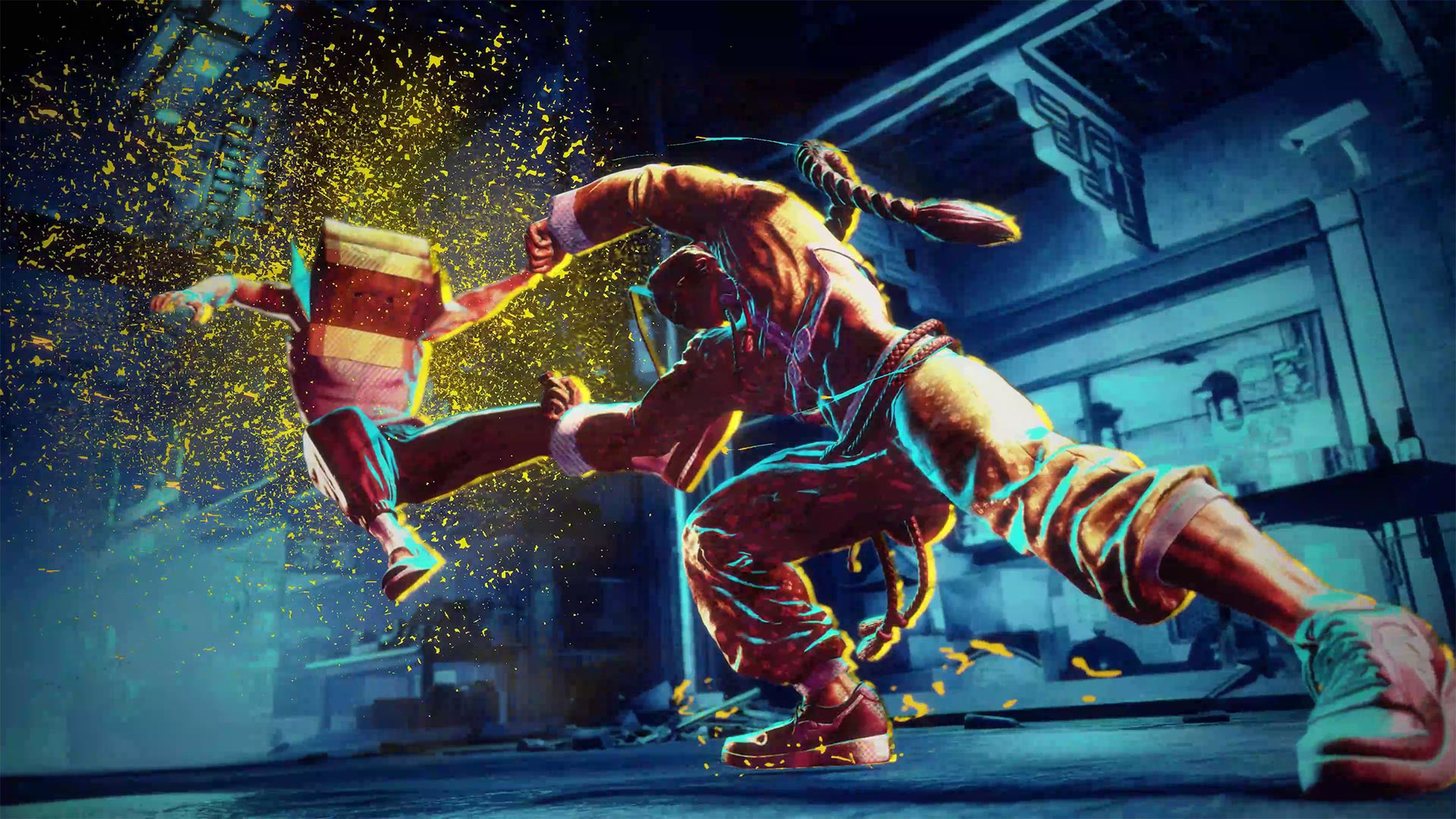 Just a week after the game's proper reveal at the PlayStation State of Play last week, Street Fighter 6 is popping up again at Summer Game Fest. We're getting a character reveal alongside new gameplay, so prepare yourself for a fight later.
Street Fighter 6 is doing things a little differently to previous incarnations of the series, namely because it's delivering a World Tour campaign mode alongside the traditional Fighting Ground, and a new Battle Hub. It's set for a TBC 2023 launch.
MARVEL'S MIDNIGHT SUNS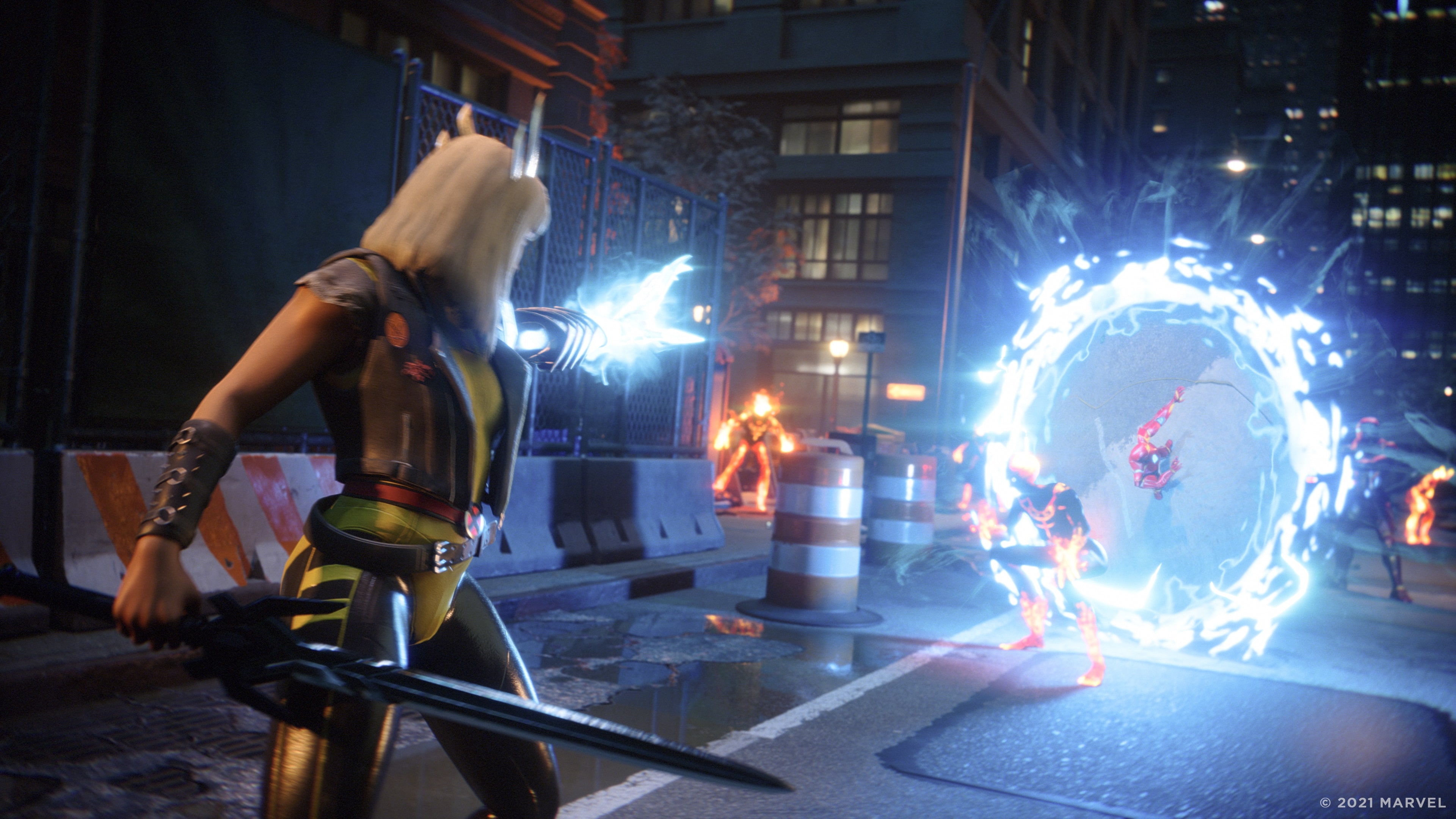 It's been a little while since we've heard anything about Marvel's Midnight Suns. It's still scheduled for a 'second half' of 2022 release on all major platforms, but the game has been pretty quiet beyond its original reveal and gameplay debuts last year. However, that's about to change, with the game getting a spotlight at Summer Game Fest. Detailed as a "world premiere of a new look" at the game, it's unclear exactly what we're going to see, but nonetheless, we're here for it.
After all, this is the new game from the developer behind XCOM, Fixaris Games. It'll focus on a unique team of Marvel heroes – complete with your own customizable player hero – who are working together to take down Lillith, Mother of Demons.
30 MINUTES TO GO
Just 30 minutes to go until Summer Game Fest. Time to gather your snacks.
ZENLESS ZONE ZERO + HONKAI STAR RAIL
Genshin Impact developer, HoYoverse, has not one but two of its upcoming titles in today's Summer Game Fest showcase. Zenless Zone Zero is getting a further reveal, showing off its fast-paced action RPG gameplay set in a stylish urban setting. Then we've also got a separate update for Honkai: Star Rail, the upcoming strategy RPG that looks set to be quite the interstellar voyage.
ONE PIECE ODYSSEY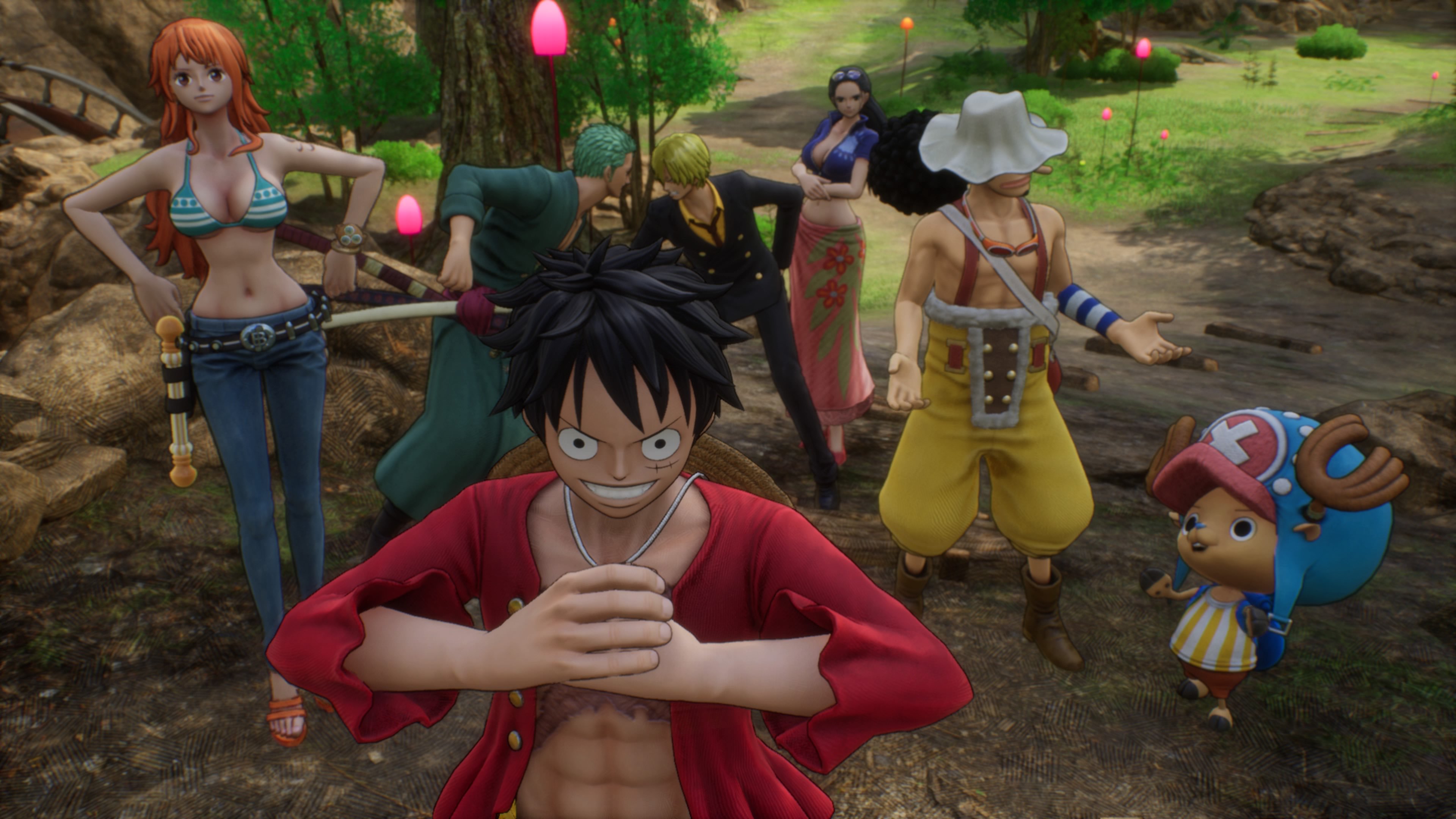 Bandai Namco's upcoming JRPG take on the beloved manga is also set to take the stage at Summer Game Fest. It's another world premiere, with the segment set to offer "a new look" at the title. The game will offer a brand new original story, where the Straw Hat Pirates – led by Monkey D. Luffy – off on a unique adventure.
15 MINUTES TO GO
That's your 15 minute warning klaxon, so get comfy now!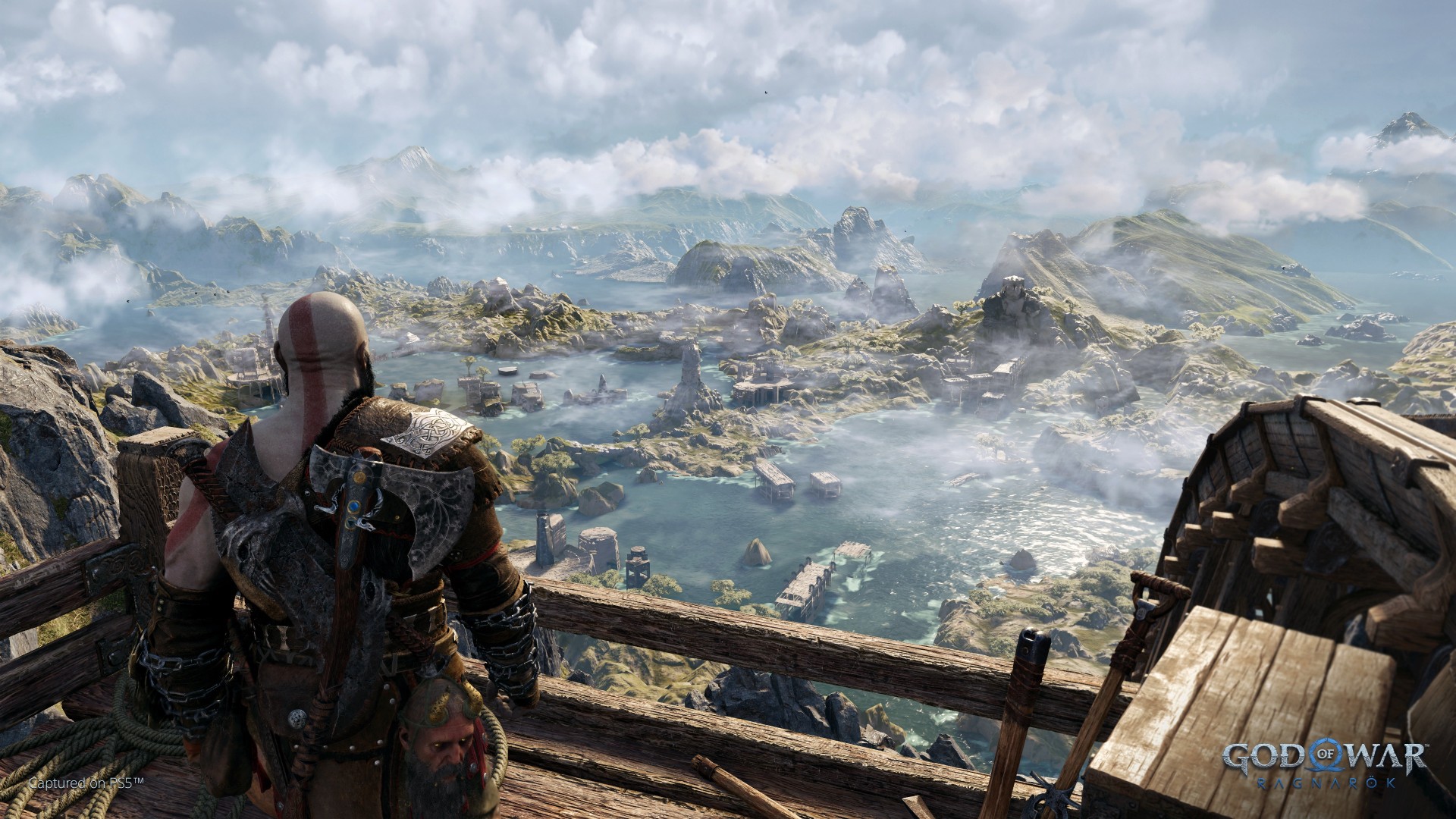 So all of that has actually been confirmed to appear in today's showcase, but what about the rumors? Well, they've varied from totally wild to seemingly plausible.
There's talk of the reveal of a new title from Hideo Kojima, which is apparently called Overdose and is a third-person horror game. A world premiere for Hollow Knight: Silksong has also been rumored, sending fans of the highly-anticipated title into quite the fervor – myself included. Others suggest that God of War: Ragnarok will get a showing, although conflicting rumors suggest that a delay into 2023 may also be a possibility. Keighley himself has denied rumors the showcase will include anything on GTA 6, or, hilariously, Half-Life 3.
Other leaks include details on a Minecraft strategy spin-off from the Minecraft Dungeons studio, a reveal of a Last of Us: Remake, and the Gears of War series apparently getting a Halo: The Master Chief Collection treatment.
Our own hopes include that we'll get updates for Ubisoft's Avatar: Frontiers of Pandora and the long-awaited BioShock 4. But for now, let's sit back and take a walk through all the confirmed new games for 2022 and beyond to get excited about.
We're just minutes away from the Summer Game Fest kick-off now!
STARTING NOW
And we're off! Summer Game Fest is starting now on YouTube, Twitch, and Twitter.
Right, here we go! Keighley's all dressed up in a very silky blazer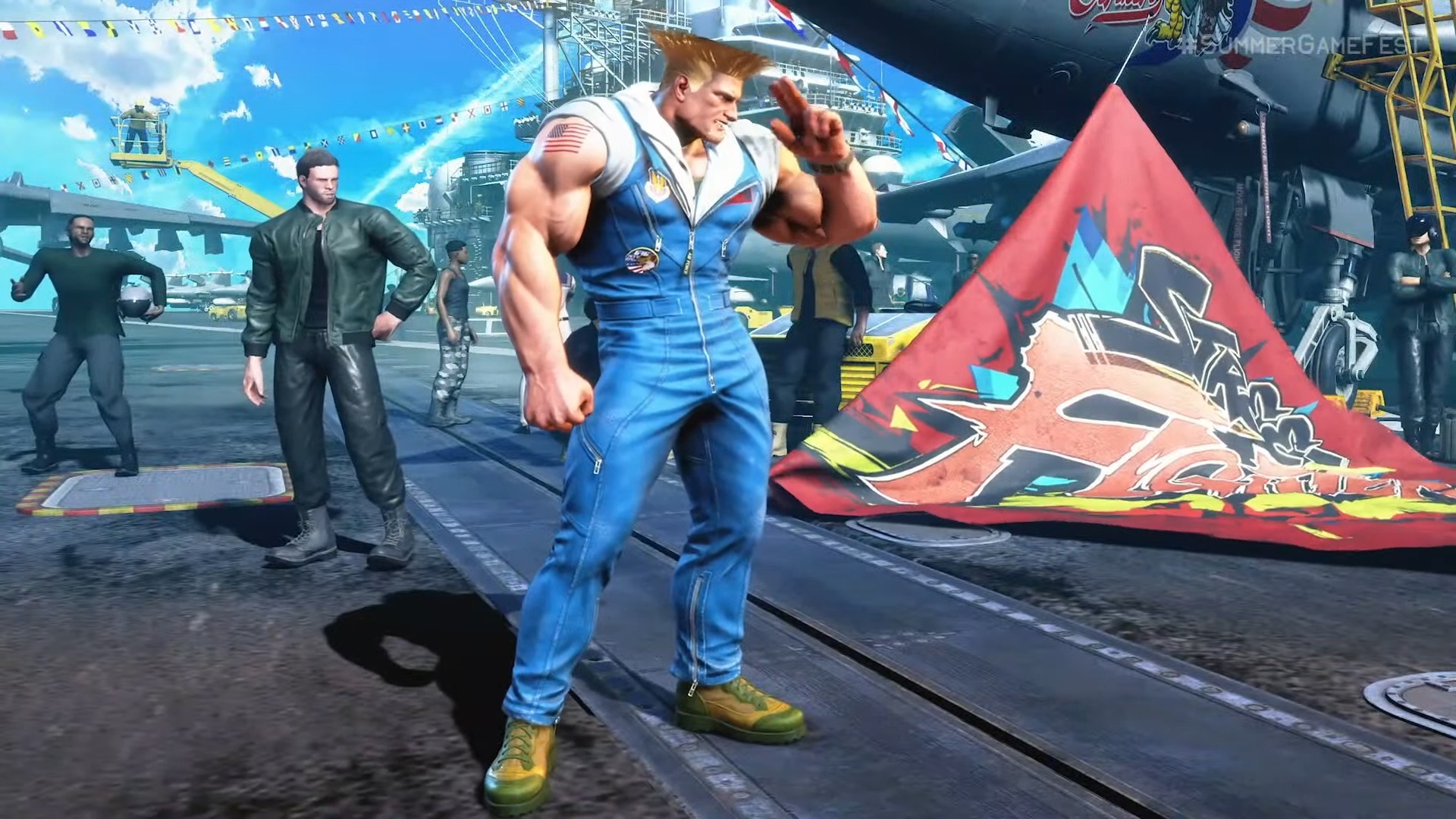 First up is Street Fighter 6 with the first gameplay footage and a characters.
Guile, with his broom hair, is returning for Street Fighter 6 - his first appearance being way back in Street Fighter 2.
Setting wise, this particular stage seems to be military themed with aircrafts taking off in the background.
Focus Interactive is up next with a world premiere of a brand new title.
It was clear from the start that this is a new Alien game, and then a Xenomorph dropped form the ceiling, so that's that then.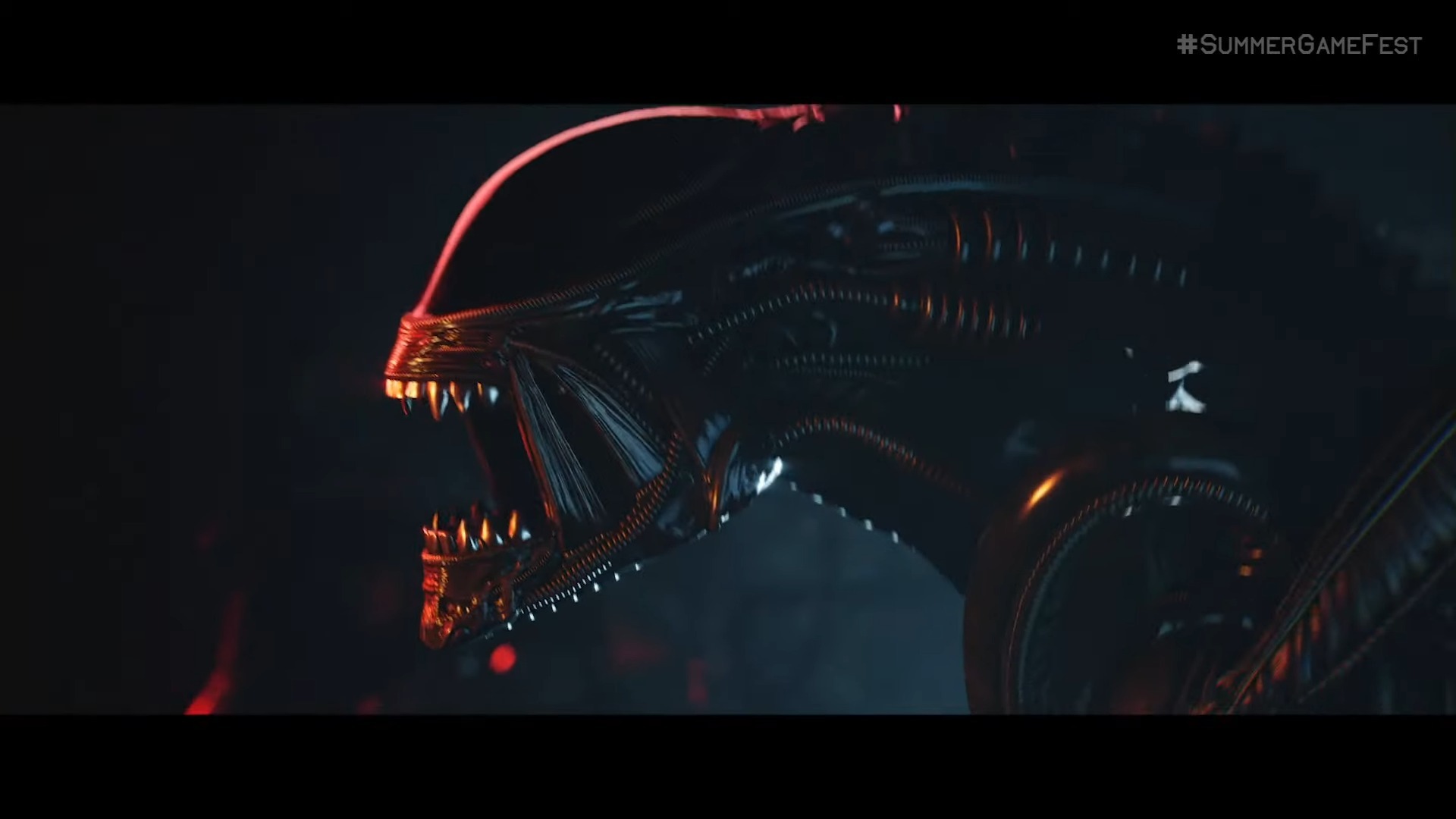 Dropping in 2023 for consoles and PC, it's called Aliens: Dark Descent.
Now we've got the first gameplay trailer for The Callisto Protocol, the upcoming horror game from Glen Schofield.
First though, we've got a more traditional trailer for the title, and dear god it looks amazingly horrific.
We're talking shotgun blasts with flesh flying off, head biting, and a whole lotta blood with this one.
Don't forget it's dropping on December 2, this year.
Glen Schofield himself has taken the stage, representing his new studio Striking Distance.
One of the new weapons that is being shown off is a new type of grav gun, but instead it picks up the enemies.
But, now onto the gameplay, which starts in a med bay where our hero Jacob Lee is watching holograms play out what's presumably just happened.
Of course, it's not long before he's shooting a horrible monster in the face, with alternating whacks with what looked like an electrified crowbar.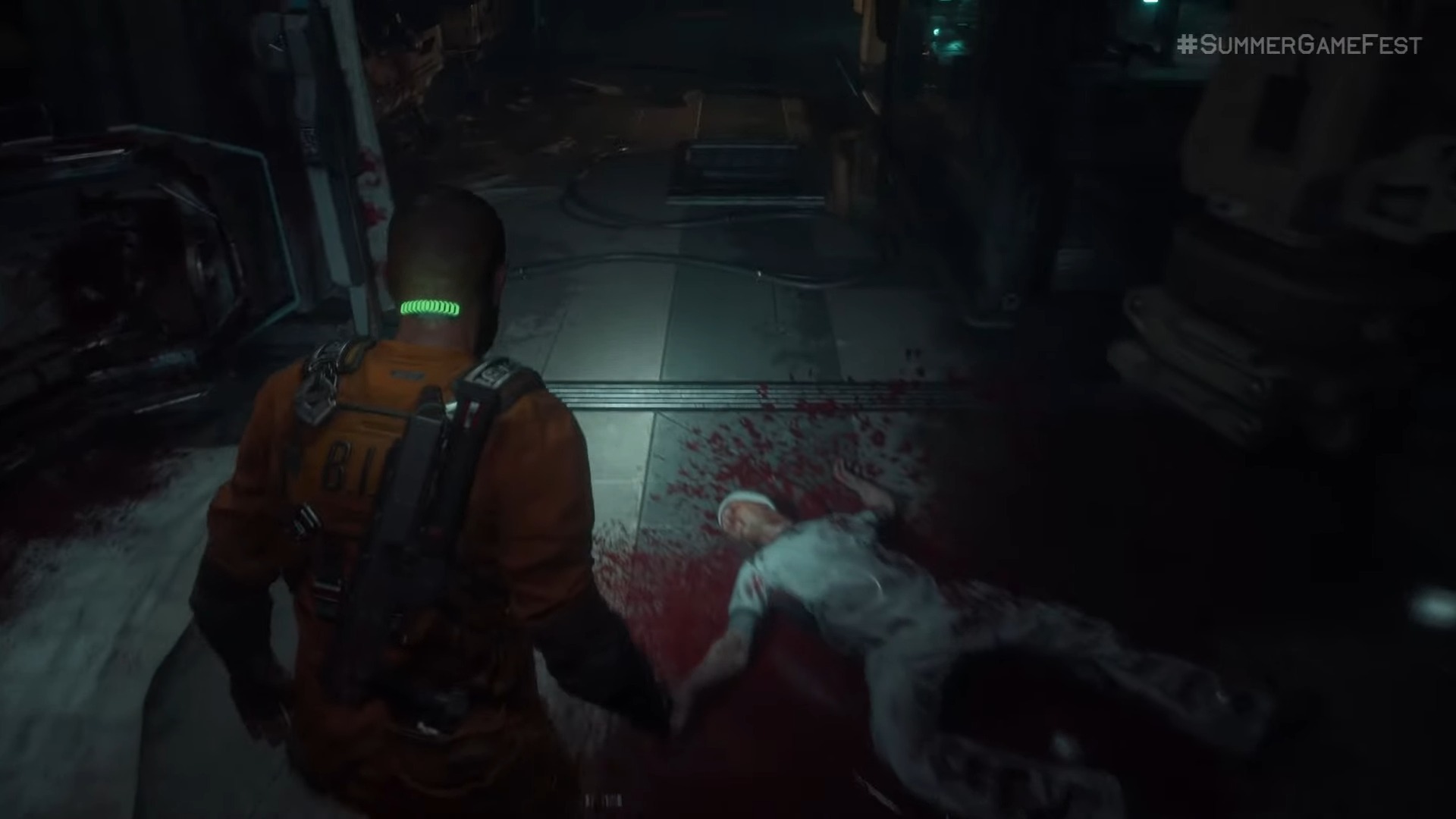 Short but sweet! But Callisto Protocol looks fantastic
It's time for the first gameplay footage from the Call of Duty: Modern Warfare campaign, with a level entitled Dark Water.
With Task Force 141 arriving on a speedboat, they move through the lower levels of a sea base, sneaking through the shadows and taking out enemies with silenced weapons.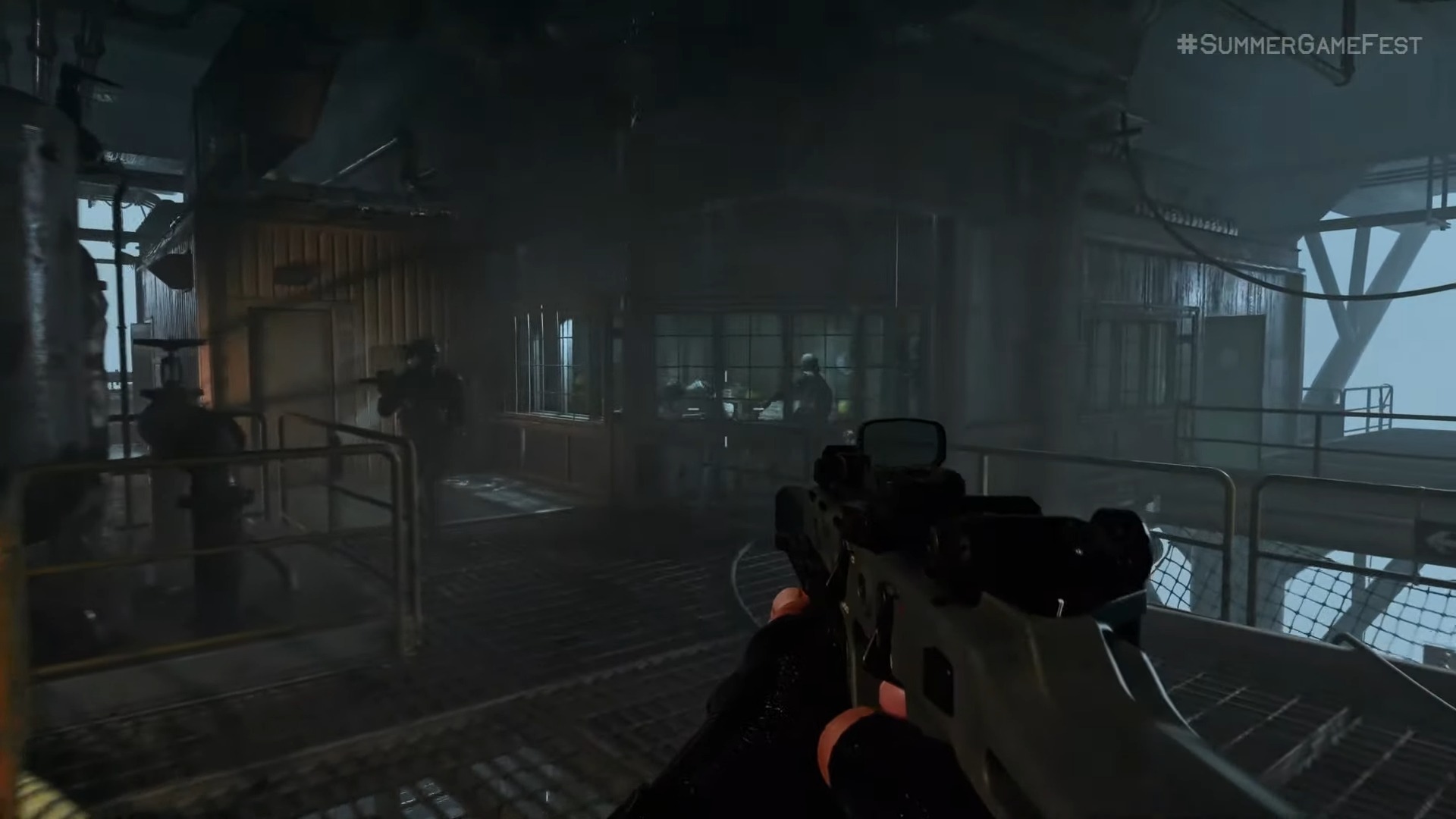 It doesn't stay quiet for long though - as you'd expect really from an assault on a heavily armed base.
That doesn't stop the squad making swift work of the enemies though, with a mix of machine guns and grenade, and making their way to the top of the ship.
They're tasked with stopping a missile launch, but they can't find the controls to put the kibosh on the whole operation. So back in the boat they go, only to be hit by an explosion.
As you'd expect from the follow-up to the stunning Modern Warfare, it looks incredible, utilising ray tracing on the rained-soaked metal floors to maximum effect. Not that the squad gets much time to look around of course.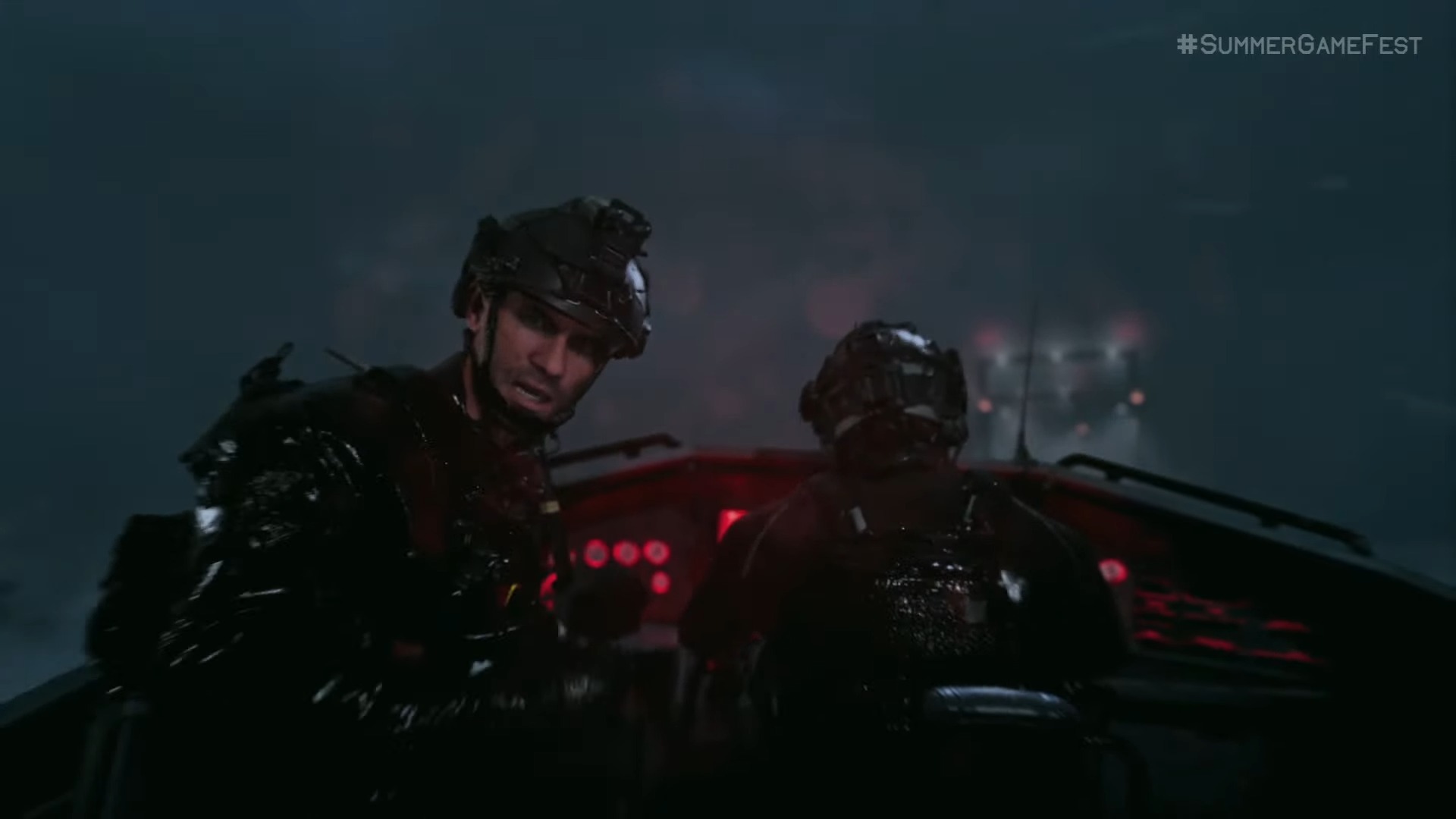 The entire vibe is very reminiscent to the opening of Modern Warfare 4, so it's bound to be quite the ride for long-term fans.
With the GM of Call of Duty and Cinematics Lead from developer Infinity Ward taking the stage, we're given a few more details on the level that we just saw - including players in the Task Force itself.
Here's the YouTube trailer for the level we just saw:
It's a big year for Call of Duty too, with Warzone 2.0 coming to mobile along with the traditional platforms. It's going to be an "extension of the Modern Warfare universe:, so keeping things vague for now.
Another world premiere now and it's the return of a beloved franchise... Flashback 2.
Dropping in winter 2022 for consoles and PC.
Another another world premiere for Witchfire, a seemingly rhythm-based shooter with Elden Ring aesthetics.
We're back in space again for this one, with a fraught trailer that sees our hero seemingly trapped in a space station with something going down.
It's called Fort Solis, and the voice cast features Troy Baker and Roger Clark.
Set on a remote mining station on Mars, it's being made by a Polish studio.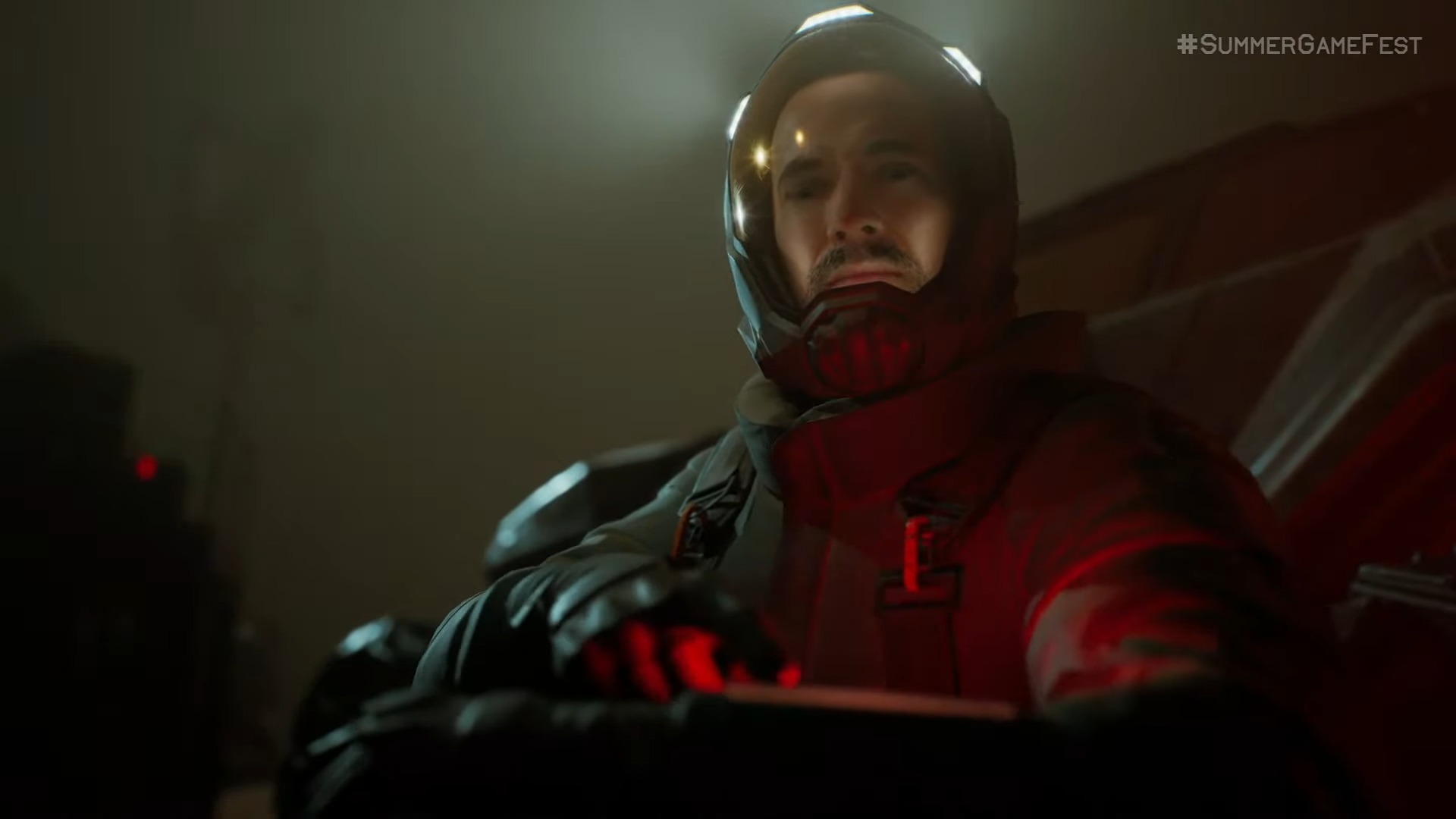 They say there will be lots of ways for you to traverse in this game, and that the narrative is incredibly important.
For the mo-cap, they had a stunt co-ordinator who gave every fight a backstory and encourage Troy and Roger to do things that they've never done before.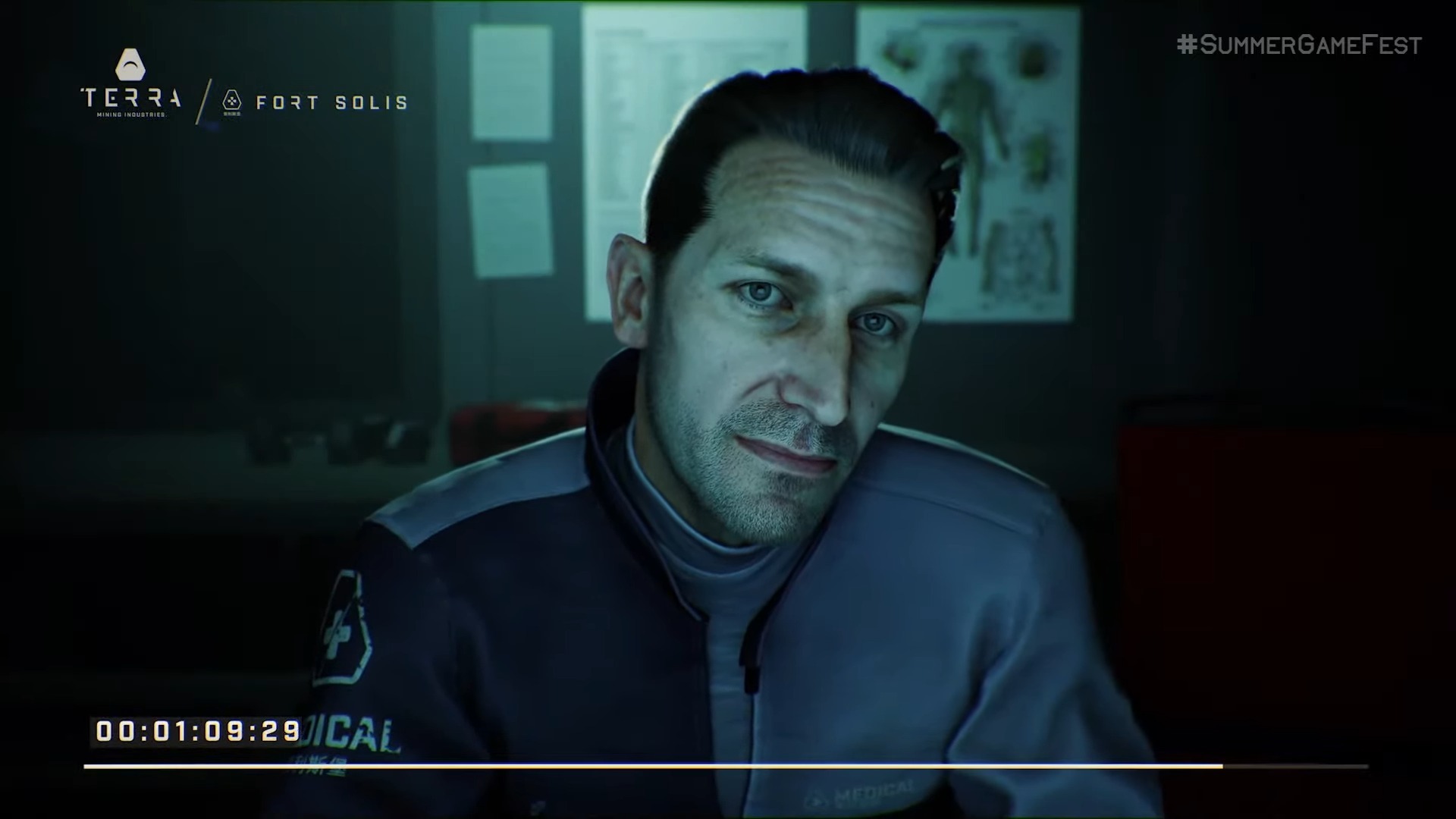 Another brand new title to debut in the Summer Game Fest and it's a little sci-fi number.
Oh wait, is it another Alien game?
It's called Routine apparently and it's in development at Lunar Software and Raw Fury. Apparently it was first announced a DECADE ago and now it's back!
Madness.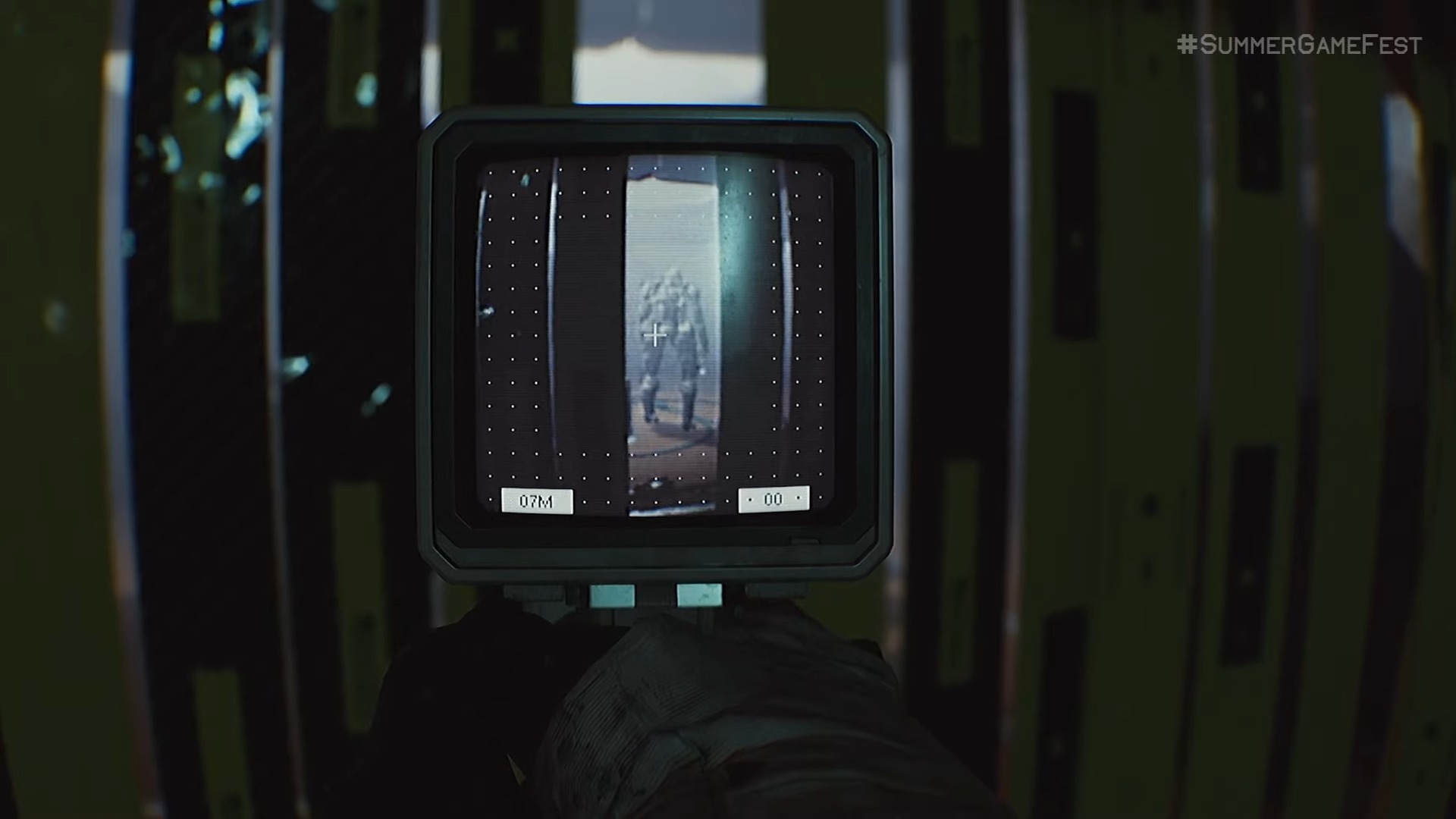 Let's join Dwayne 'The Rock' Johnson to talk about Fortnite and his own brand energy drinks just hanging out topless in the gym. As you do.
He's also here to talk about his upcoming DC movie, Black Adam.
A slightly bizarre section, but we'll roll with it.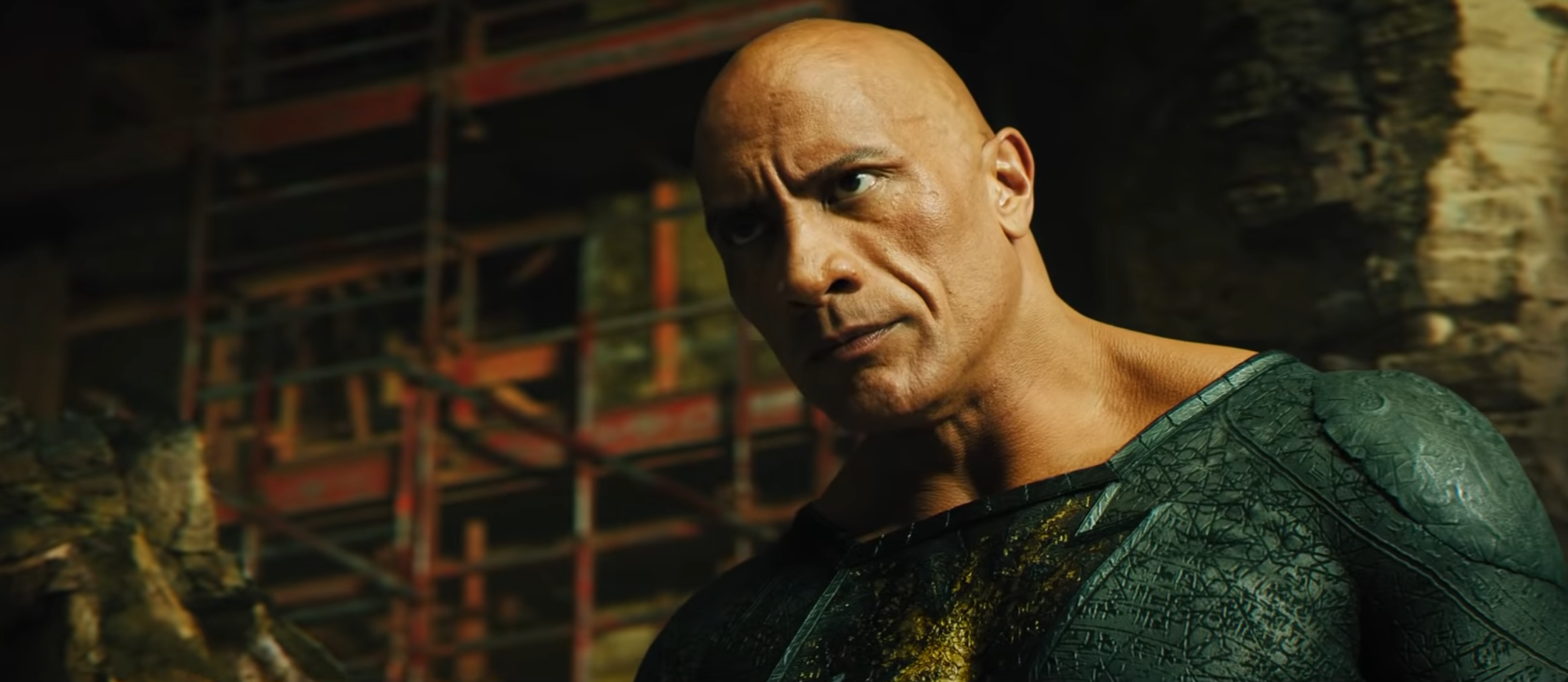 A cheeky update for upcoming major expansion for Outriders, Worldslayer. That's a new trailer showcasing just some of the things you'll be doing in the game, including a peek at the new area you'll be exploring and the foes you'll come up again.
It's launching June 30th, and the full reveal is happening on June 10.
A few little sizzle reels here. Firstly for a selection of upcoming Switch games, and then a cute but odd live-action trailer for Fall Guys. Not sure the beans are as cute in real-life.
It's launching June 24 for free across all platforms.
Ah ha! Here comes that new IP from Frost Giant - it's take on the RTS the studio has wanted to make for a while.
Remember, this is a team of Blizzard veterans starting their own studio, so it's going to have plenty of Starcraft 2 and Warcraft 3 DNA in there.
It's definitely futuristic, with a sci-fi feel. A woman's investigating some ruins only to be attacked by a winged demon of sorts.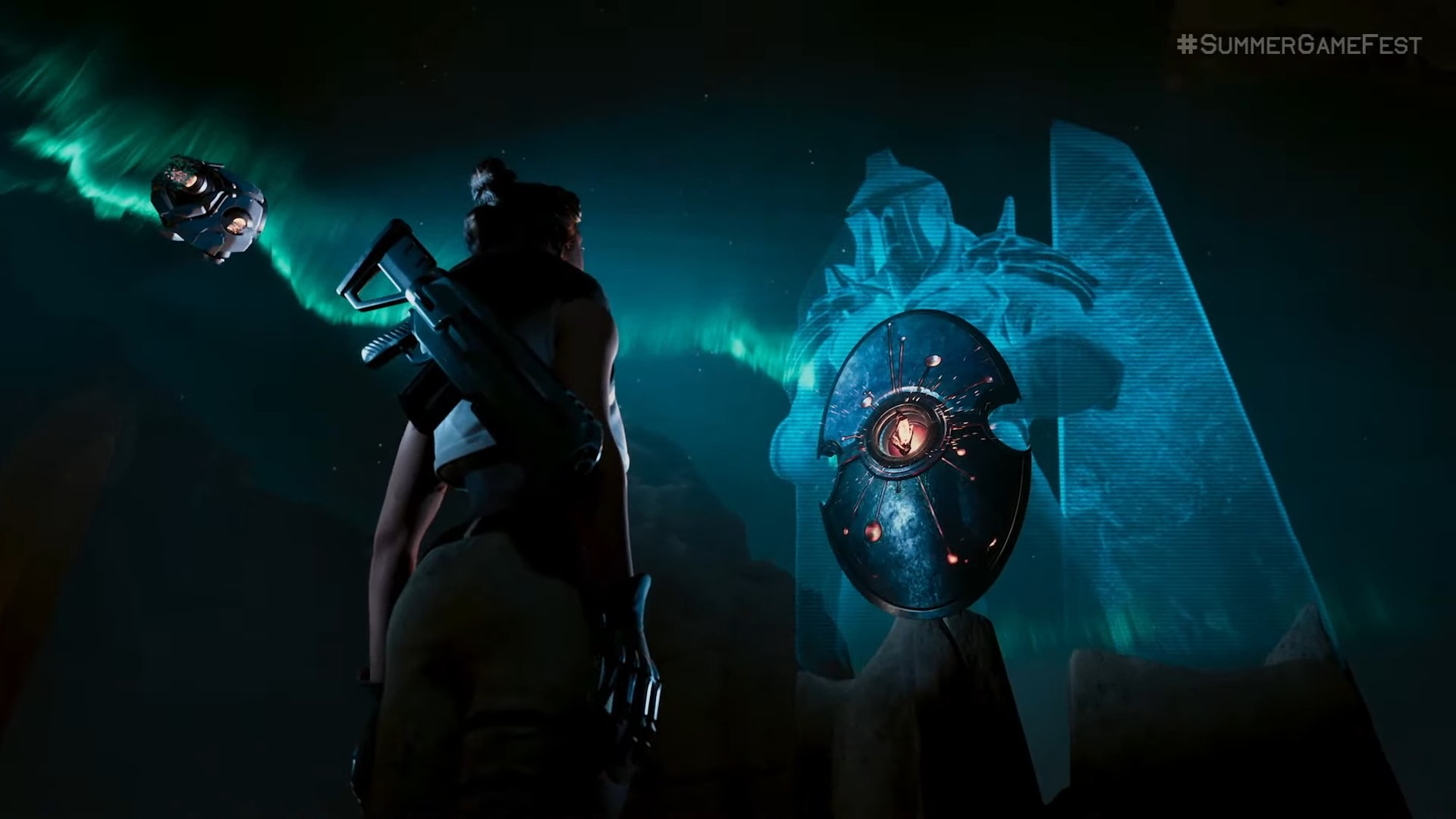 She gets rescued by another woman in a mech, which looked very cool indeed.
And the game's name is Stormgate!
Stormgates are portals that open up and let demons from hell come in - a place called the Infernal Host apparently.
It's being made using Unreal Engine 5, and the team want to stay true to what people know and love about the RTS genre. It's launching as a free-to-play title, with plenty of different ways to play with your friends.
2023 is your date for the beta.
Highwater just got announced as a lovely looking indie coming in 2022. It's an adventure strategy game set in a world ravaged by climate change. You explore in a little yellow boat
Image 1 of 3
Image 2 of 3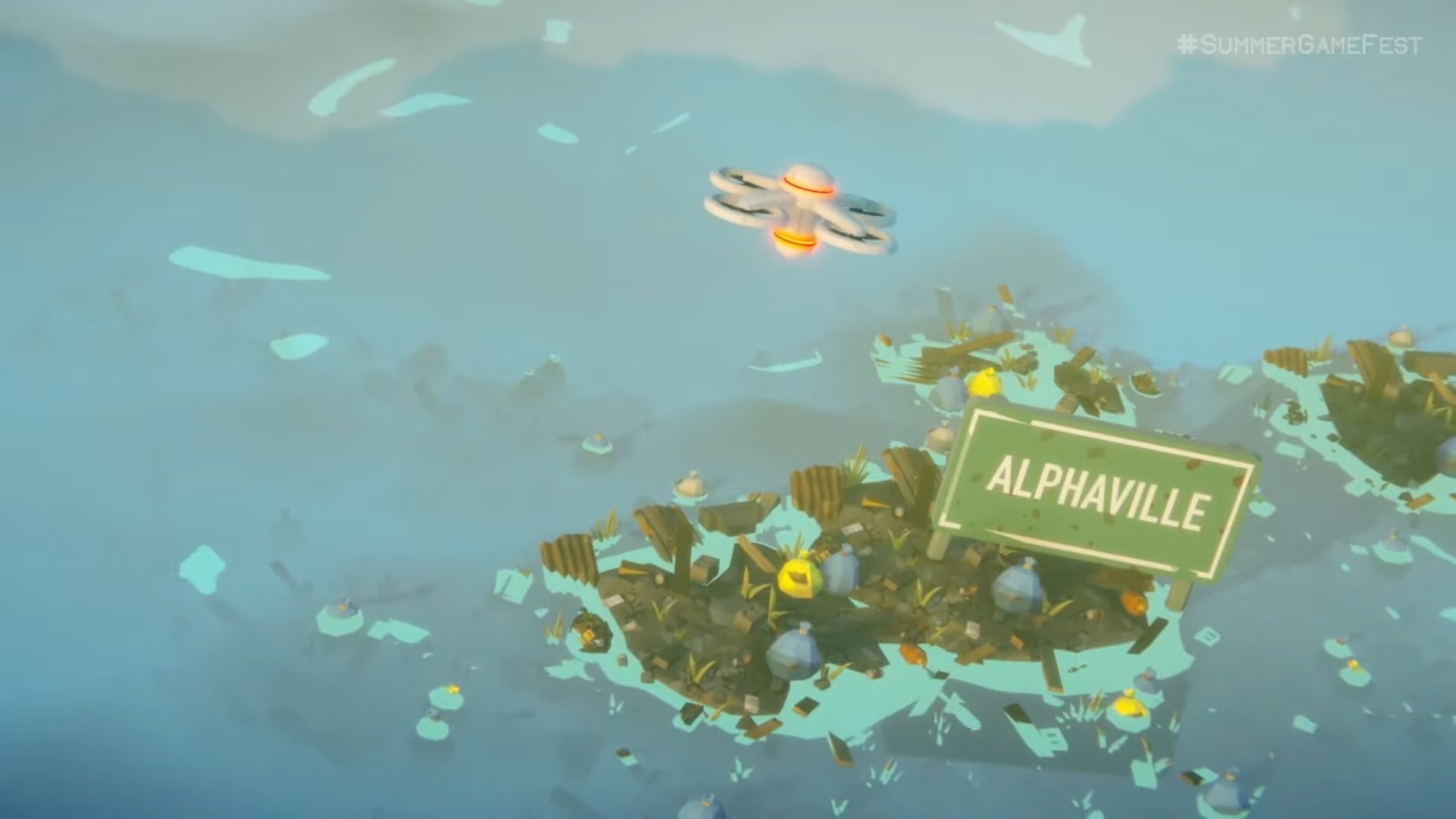 Image 3 of 3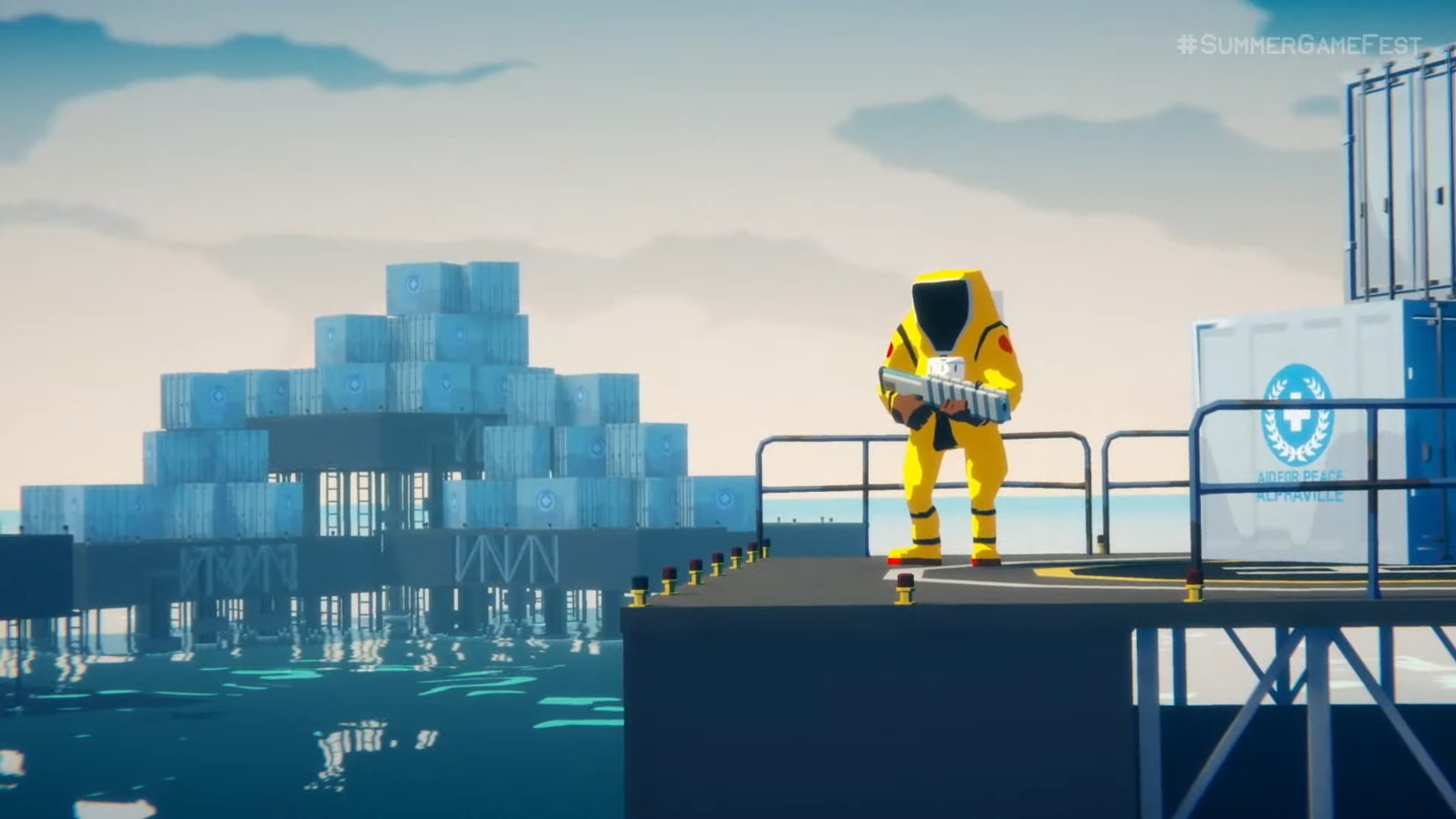 Another look at the Truman Show-esque America Arcadia with a fresh trailer.
The best E3 trailer potentially of all time has been REMADE. I'm genuinely so sad!
But, it does... wait... this isn't Dead Island 2...
This is Goat Simulator 3 isn't it...
It's coming later this year to the Epic Games Store, although I may never forgive them for that trailer trolling.
Moving swiftly on, and it's Marvel's Midnight Suns up next from Firaxis Games.
It's a showcase for Venom joining the roster, soundtracked by Metallica.
The long-tongued fiend is going up against megaboss Lillith, your nemesis in the game, with both overlooked by Spider-Man, Ghostrider, and other Marvel icons.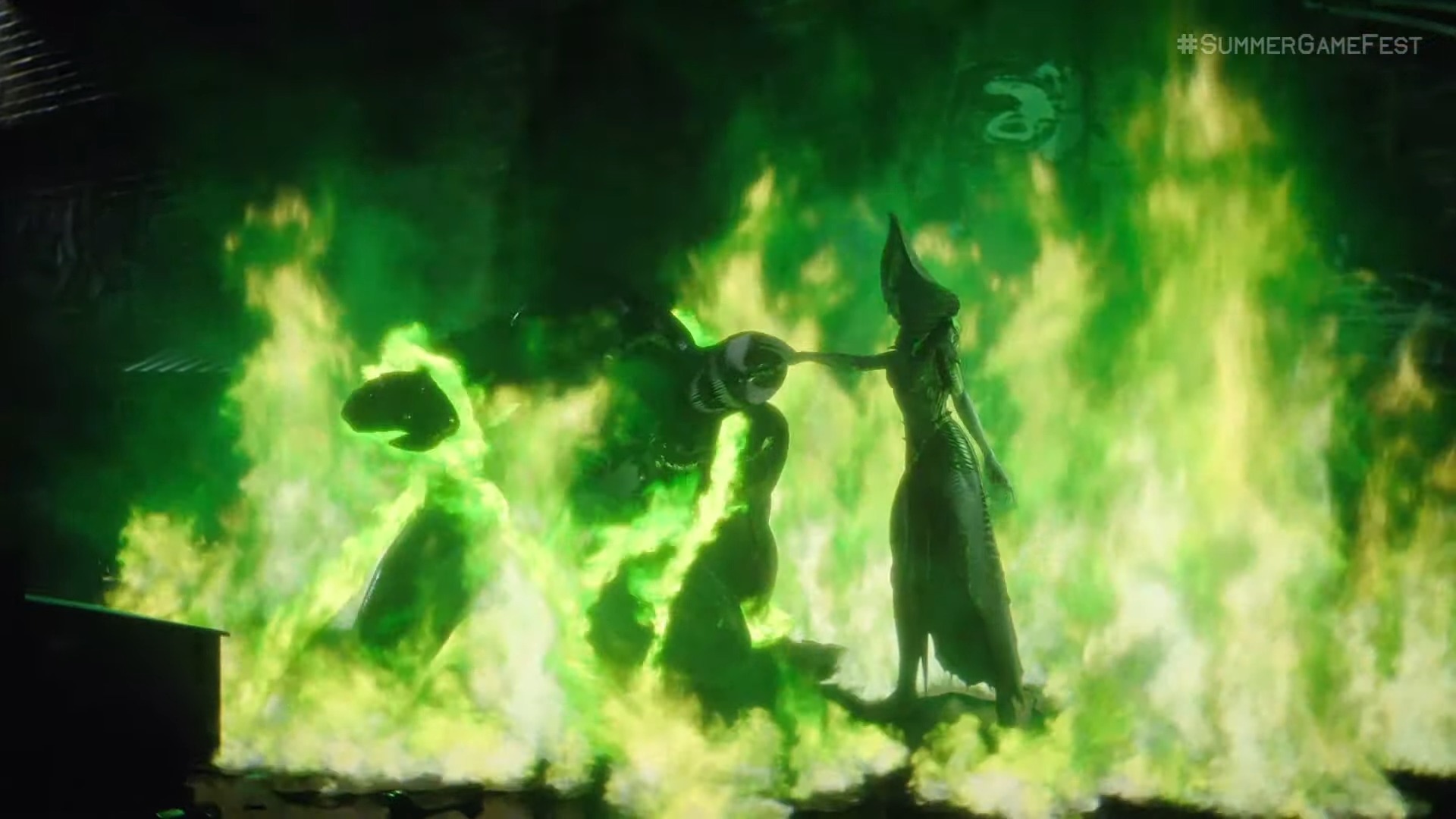 It's launching October 7! Finally a release date for that one.
Cuphead - The Delicious Last Course now, with a look at one fo the new bosses. A icy snowflake of a thing who can fire its own eyeballs at you. So that's fun!
The final DLC drops June 30, and tomorrow Netflix will showcase season 2 of the Cuphead Netflix show at its Geeked event.
Time for Neon White! The stylish indie game from publisher Annapurna and developer Ben Esposito.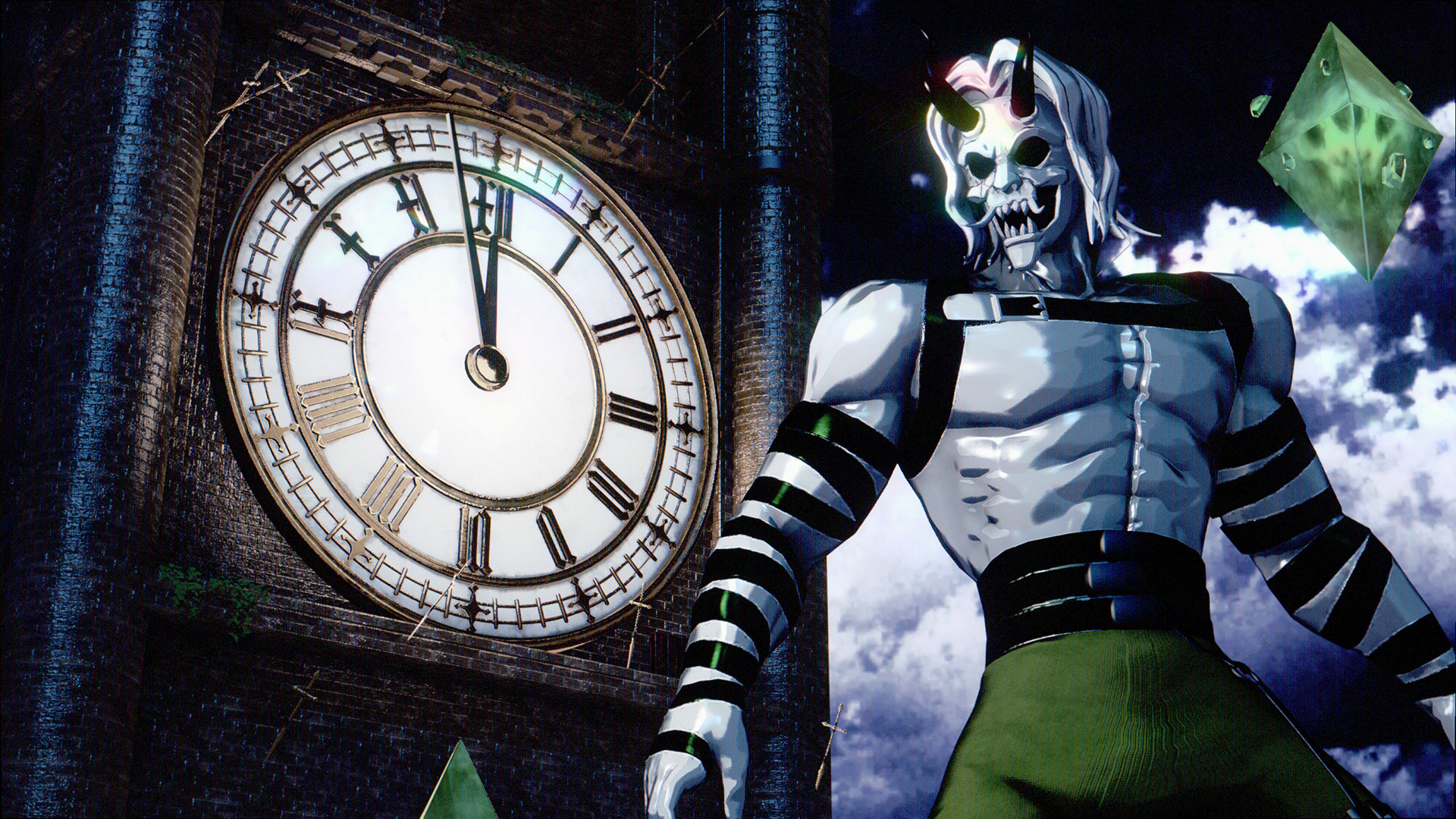 It's an awesome blend of a card game and speedrunner, and should be utterly moreish. AND it's dropping June 16 on Switch and Steam, so next week!
Next up we're taking a look at Midnight Fight Express, a game from a solo developer in Poland. It's dropping August 23 on all major platforms. A PC demo is going live right now on Steam too!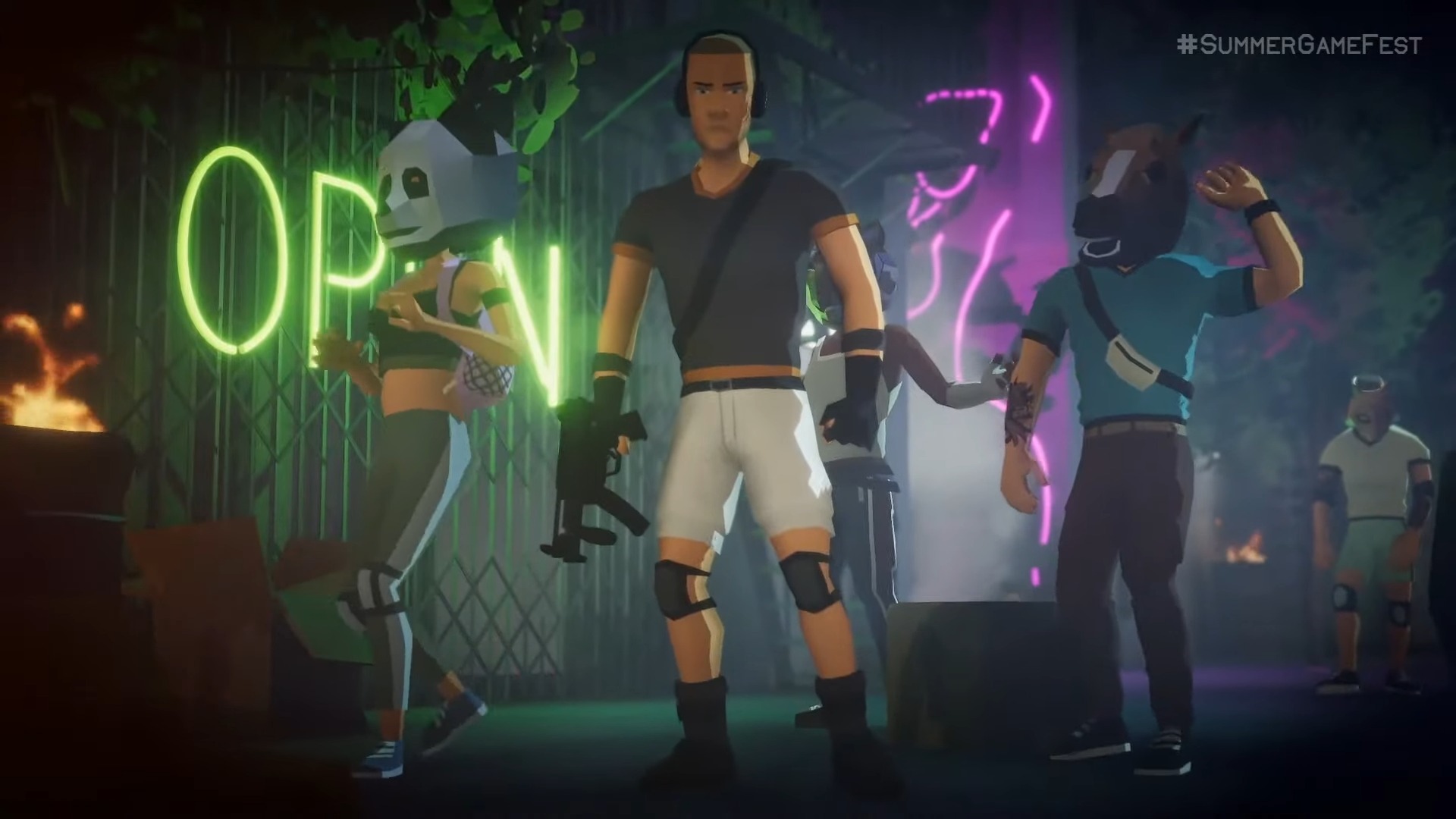 Some fresh gameplay footage for Honkai: Star Rail and the upcoming Zenless Zone Zero!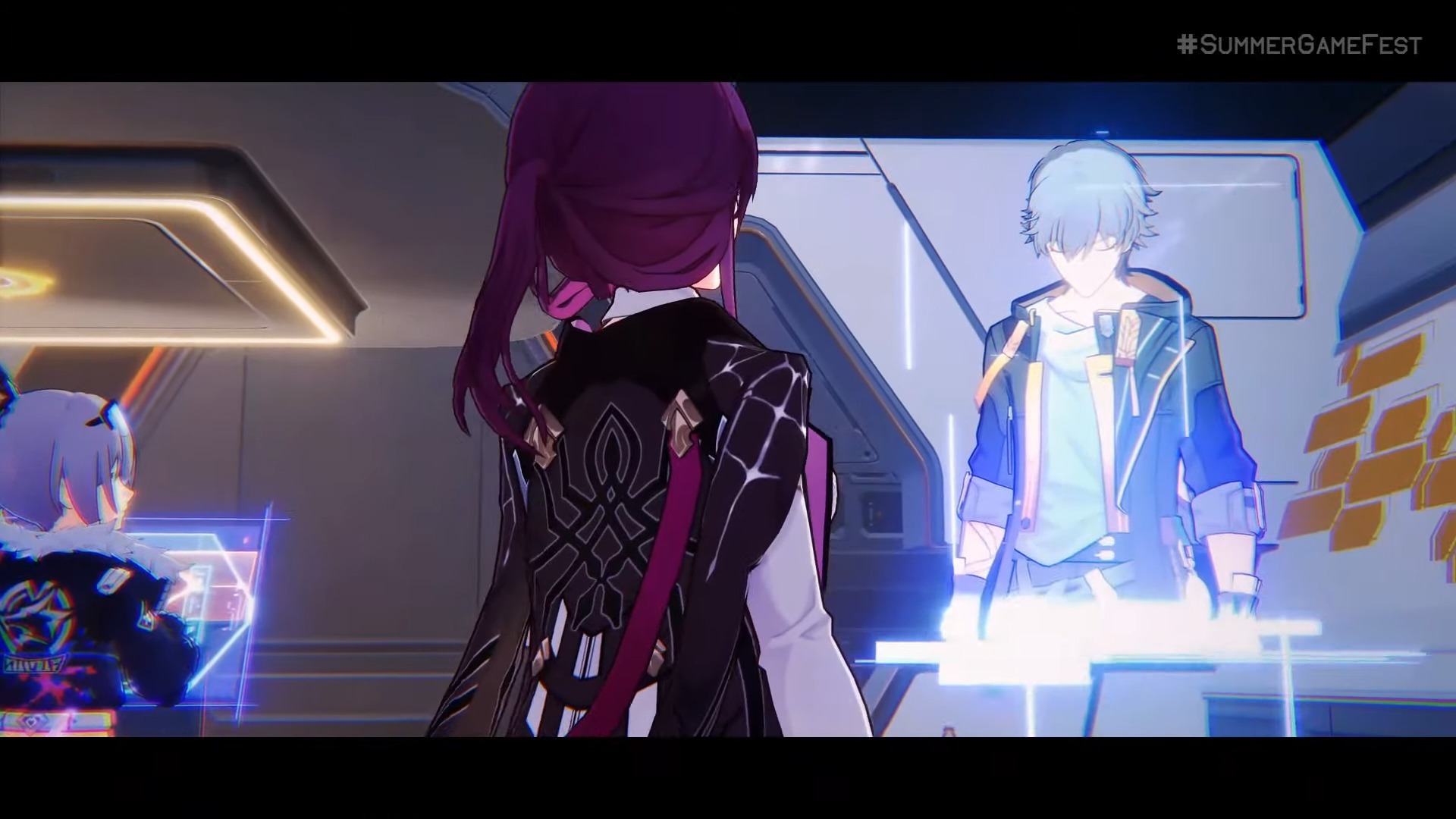 Zenless Zone Zero looks hella awesome!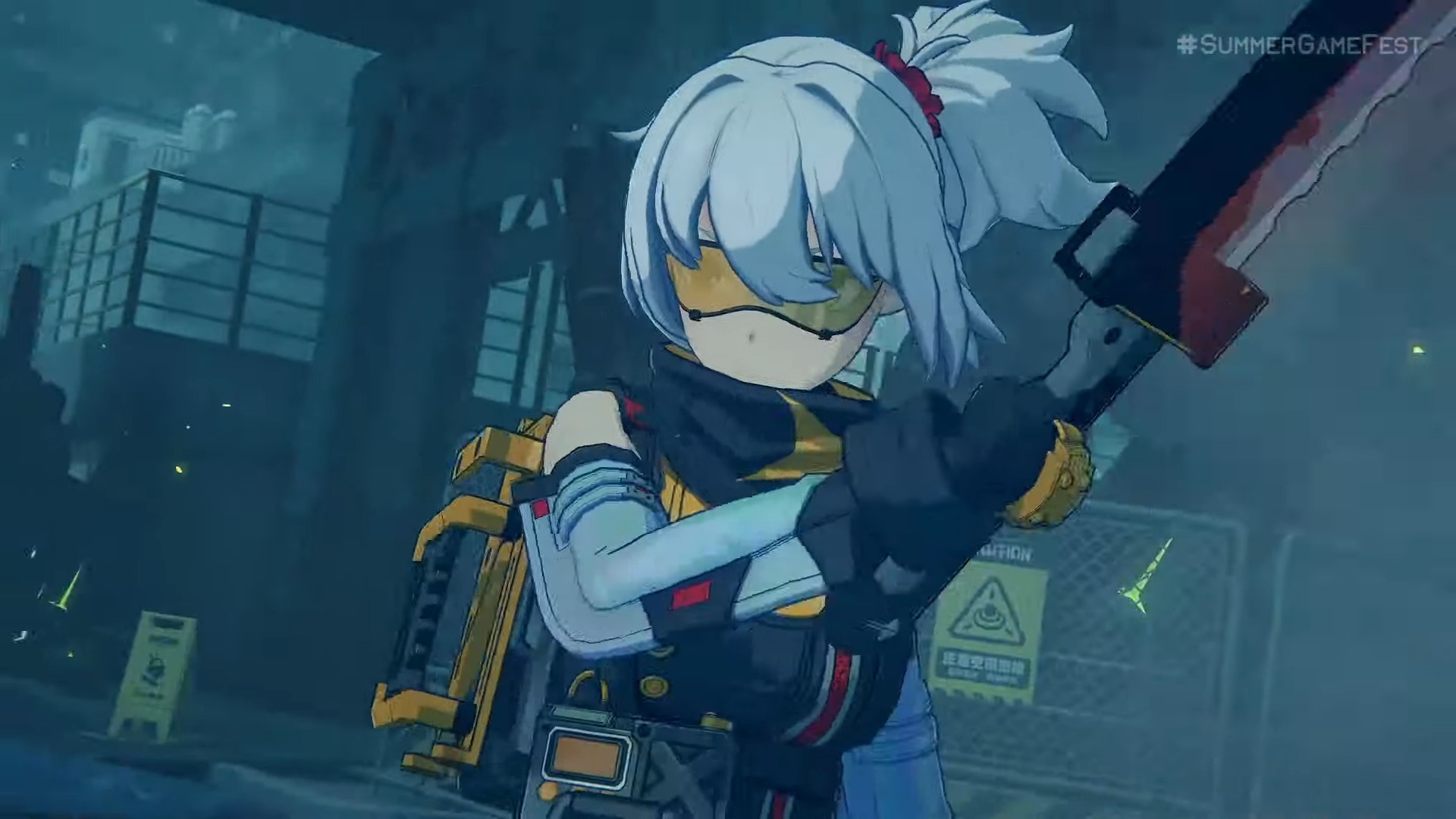 Teenage Mutant Ninja Turtles: Shredders Revenge just got a release date and it's next week! June 16. Cowabunga dudes!
Humankind is getting a Cultures of Latin America DLC on PC and then there's also a console edition coming too!
And here comes the first proper showcase for the game One Piece Odyssey, a unique story based on the highly popular manga.
It's coming at some point in 2022, but nothing more specific than that.
Check out some screenshots for One Piece Odyssey below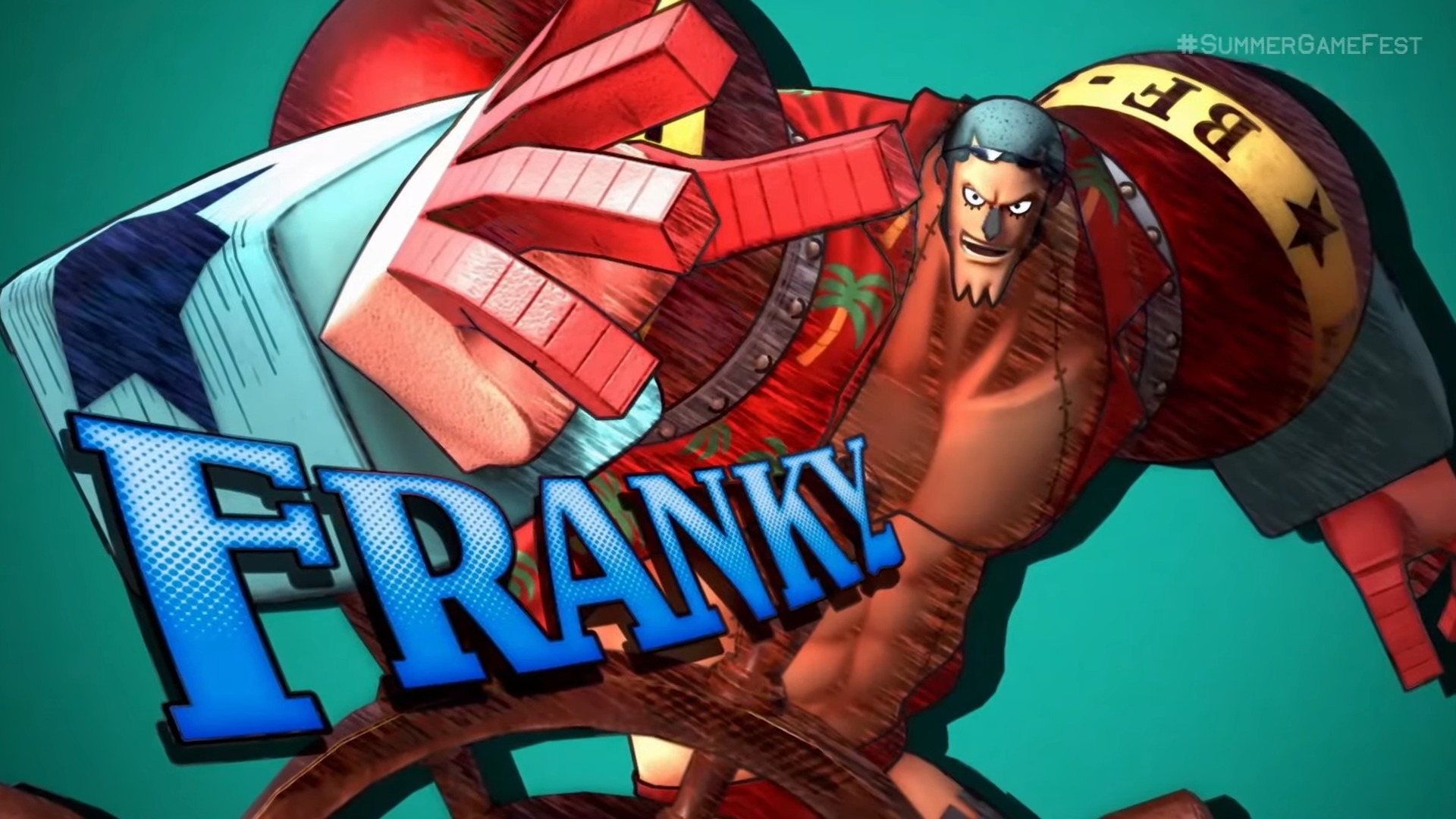 Metal: Hellsinger, the upcoming rhythm FPS set to metal music, gets a look in now and gets a September 15 release date.
Out tomorrow, this looks like the final trailer for Supermassive's The Quarry.
Nightingale, from former Bioware Aaryn Flynn, is up next and it's showcasing the new Realm Card system. It allows you to create new portals that will access new worlds.
It tells you to be ready with your axepick, but also your crossbow, guns and other weapons, in order to take on some of the creaturs that you'll find in the Faewilds.
Image 1 of 6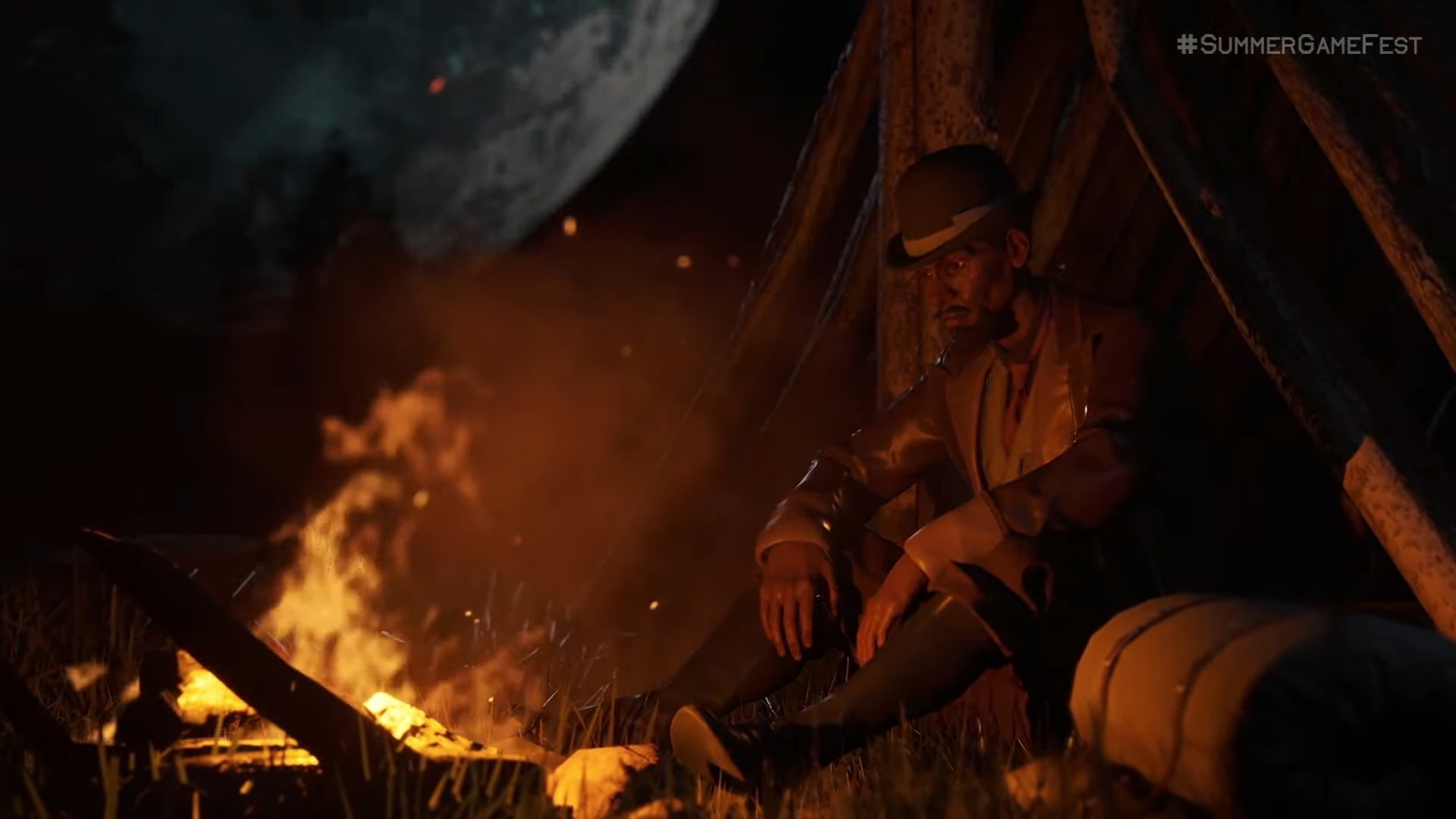 Image 2 of 6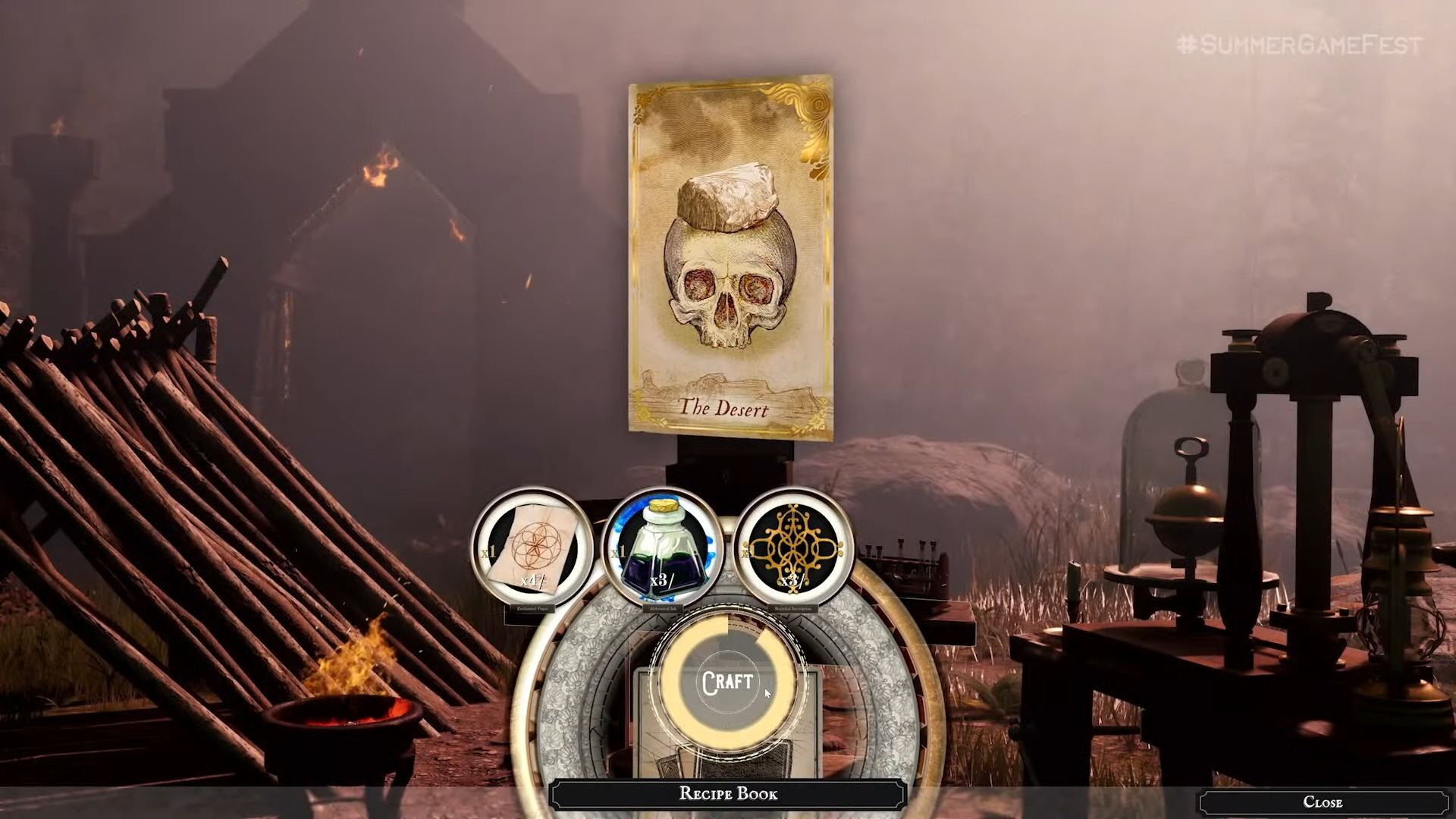 Image 3 of 6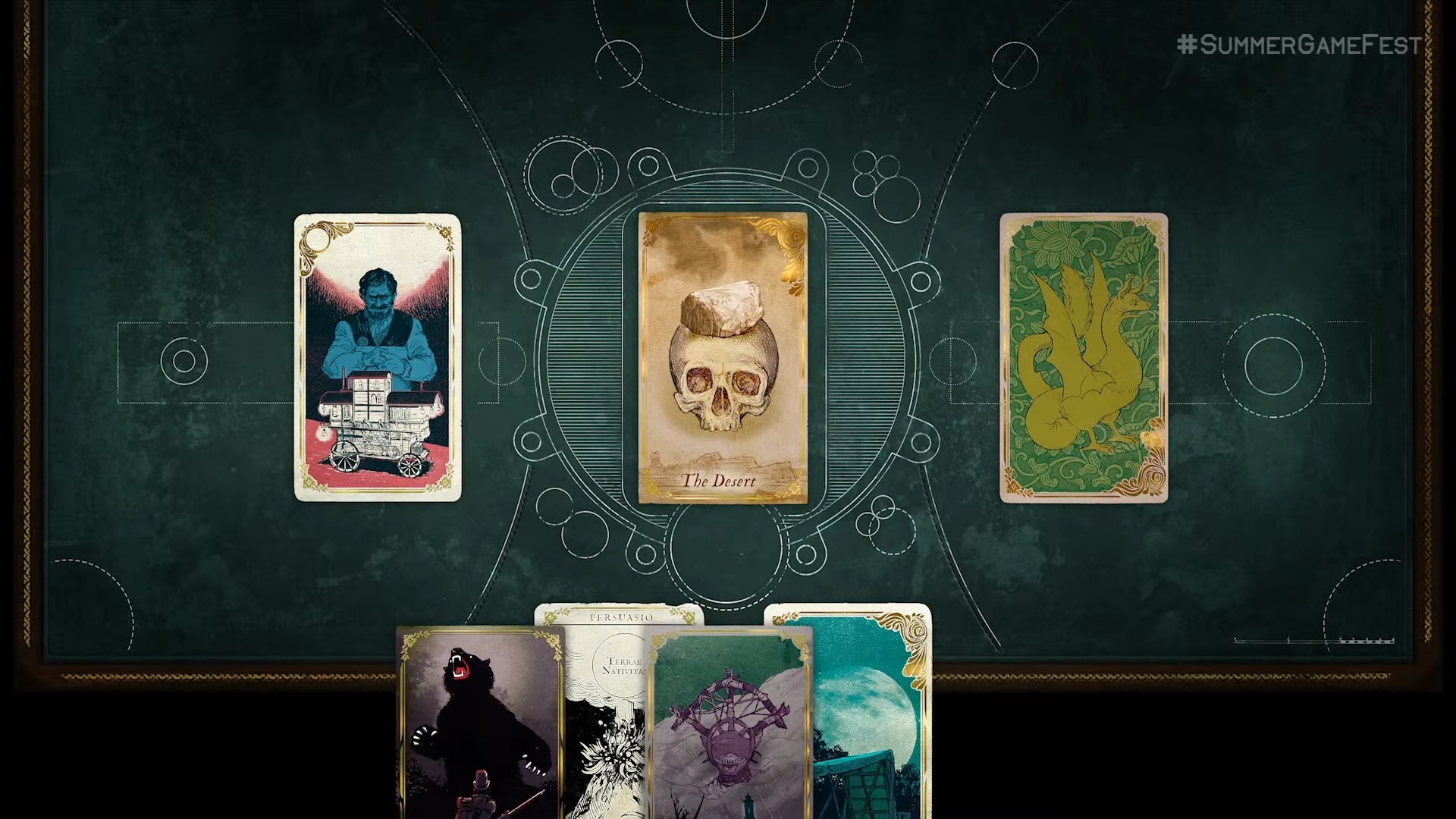 Image 4 of 6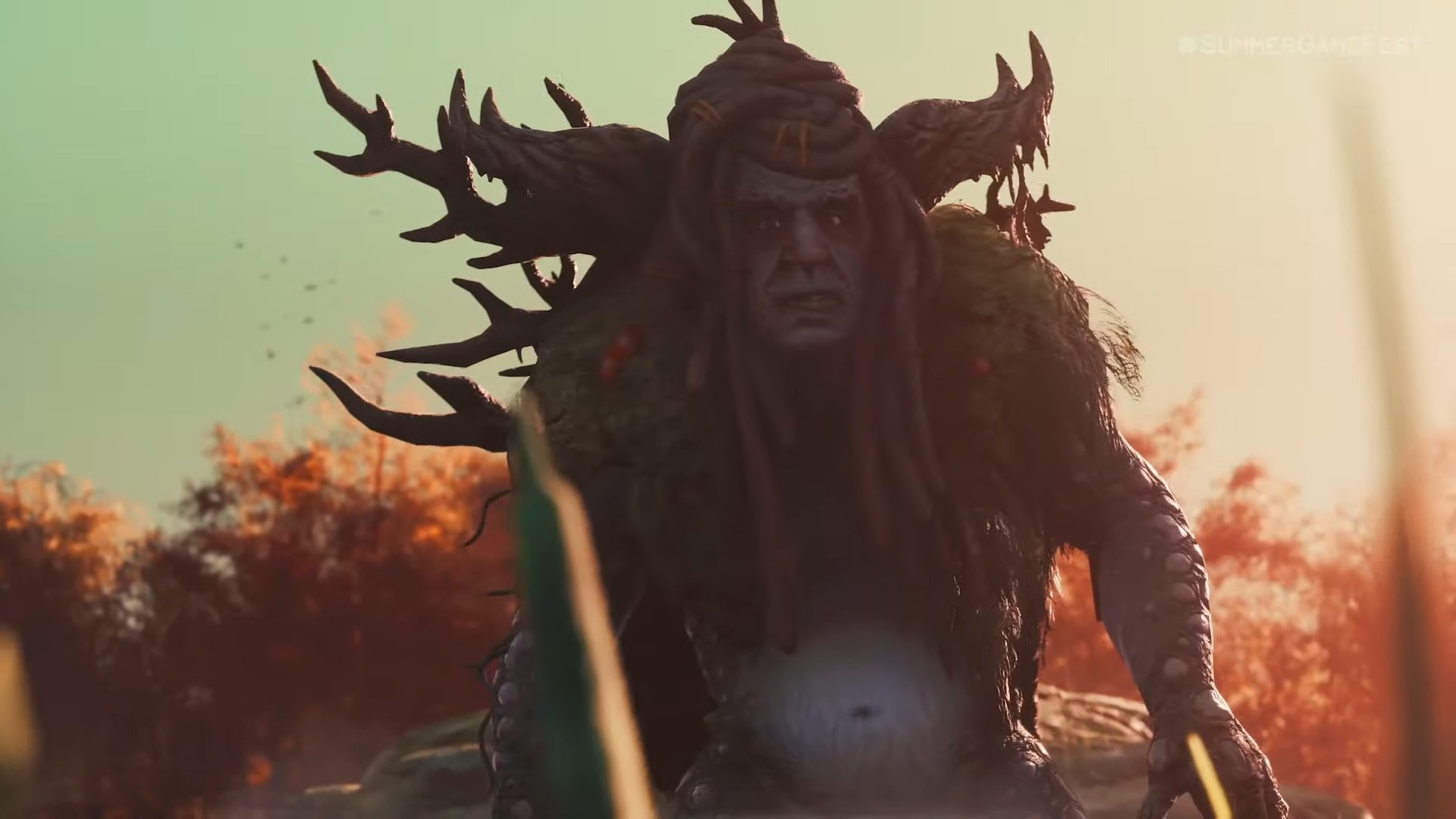 Image 5 of 6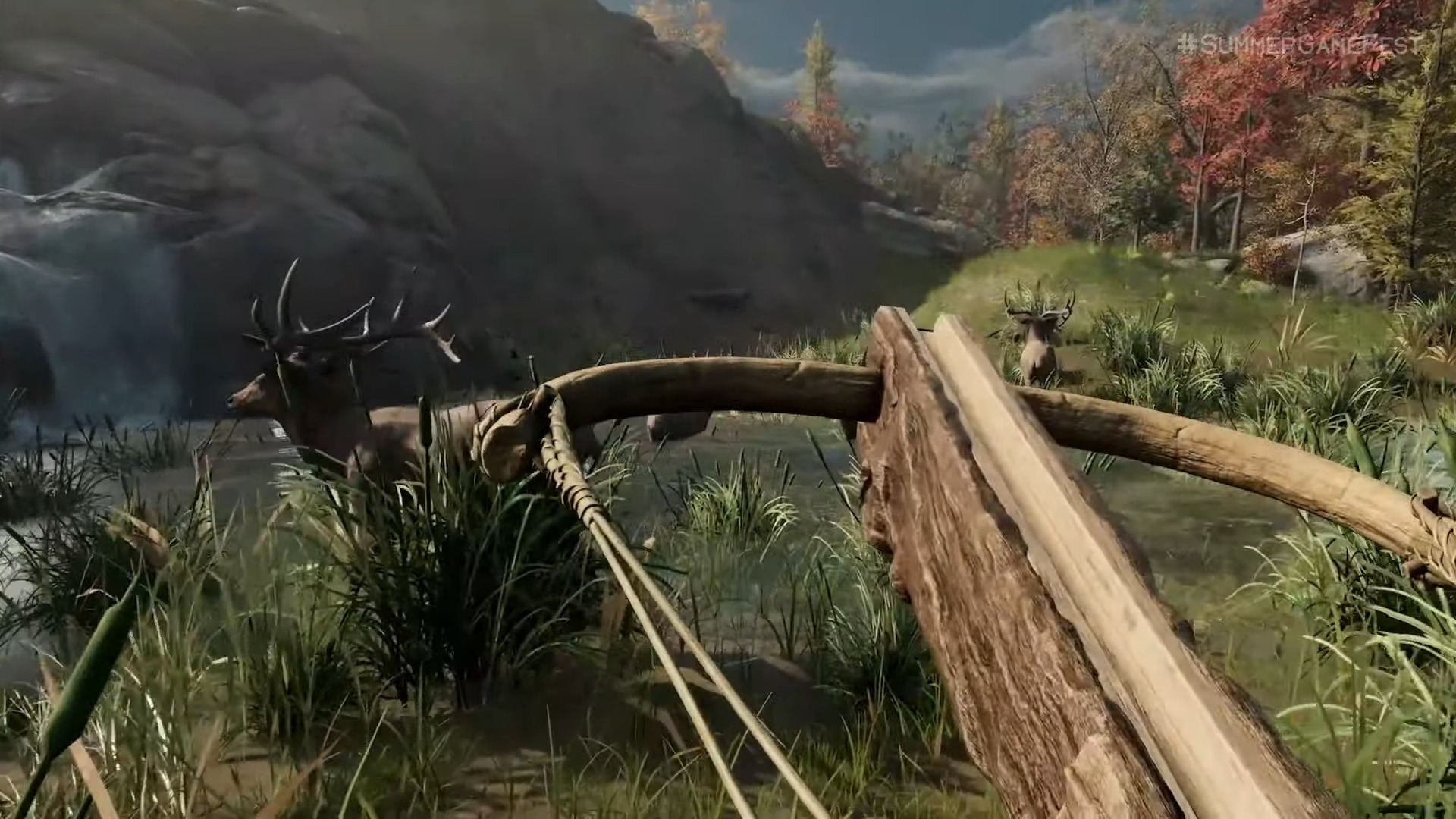 Image 6 of 6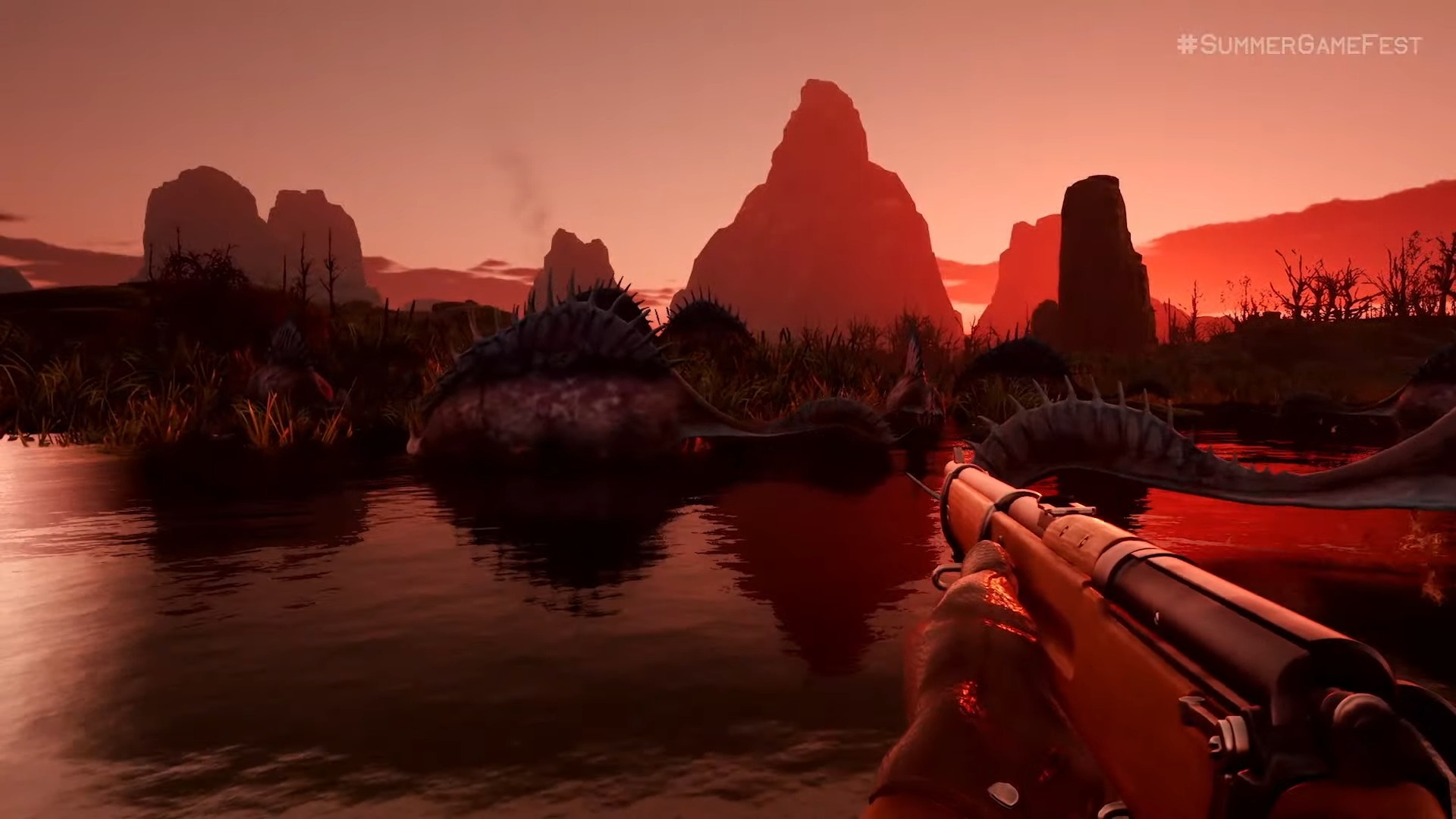 Saints Row's Boss Factory just got a showcase too, which allows you to create your player character now ahead of the game's launch on August 23.
Image 1 of 3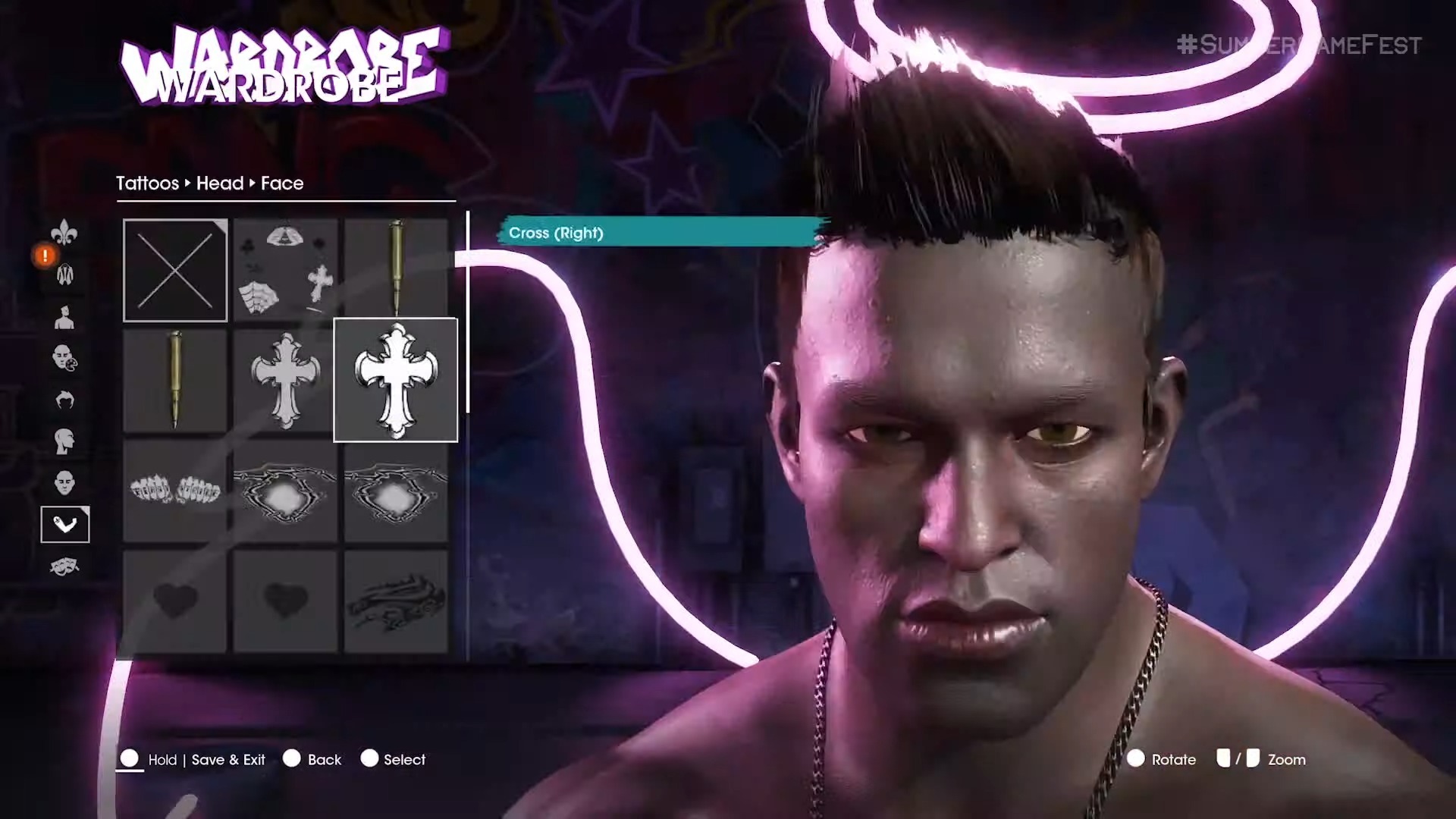 Image 2 of 3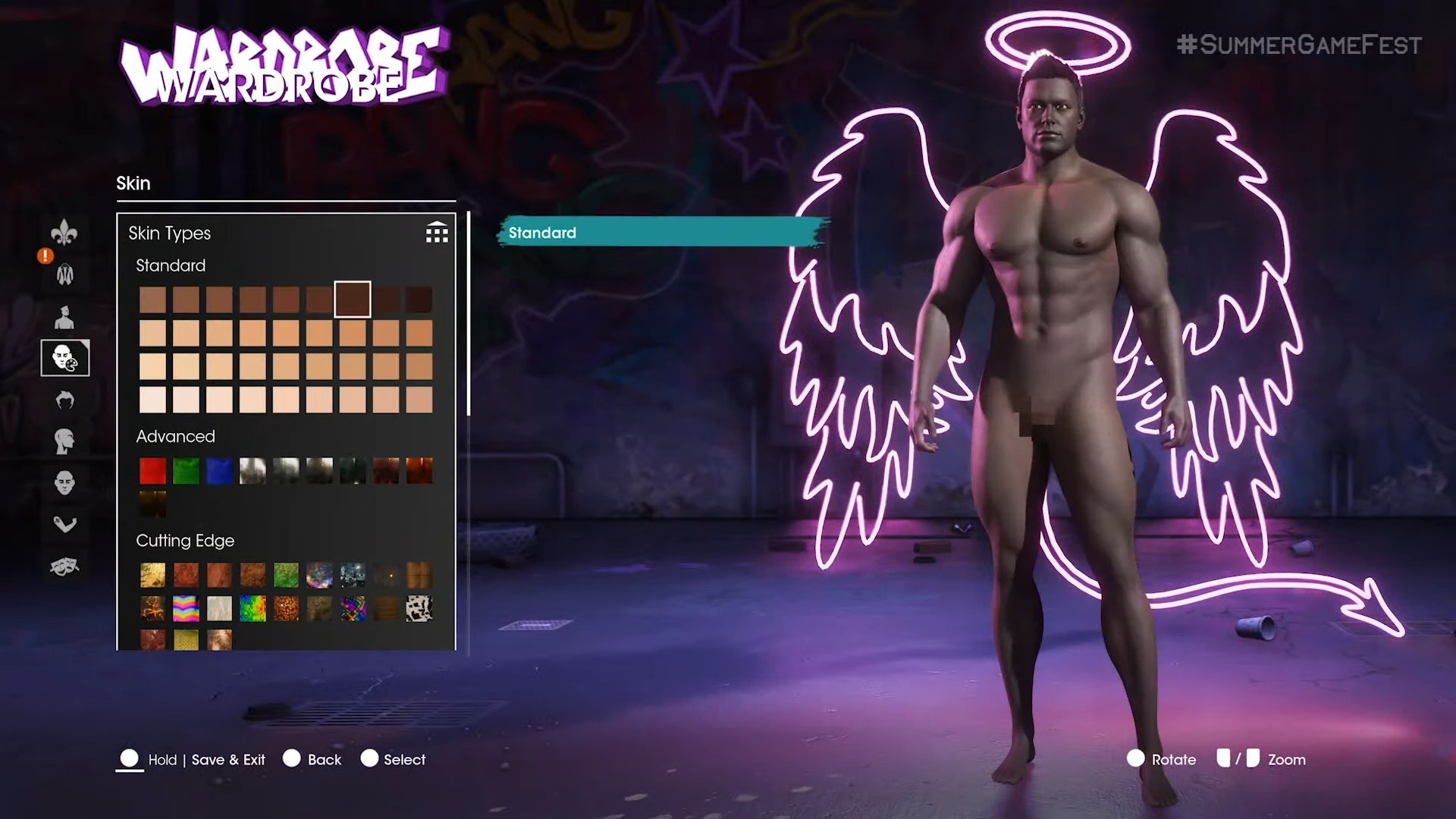 Image 3 of 3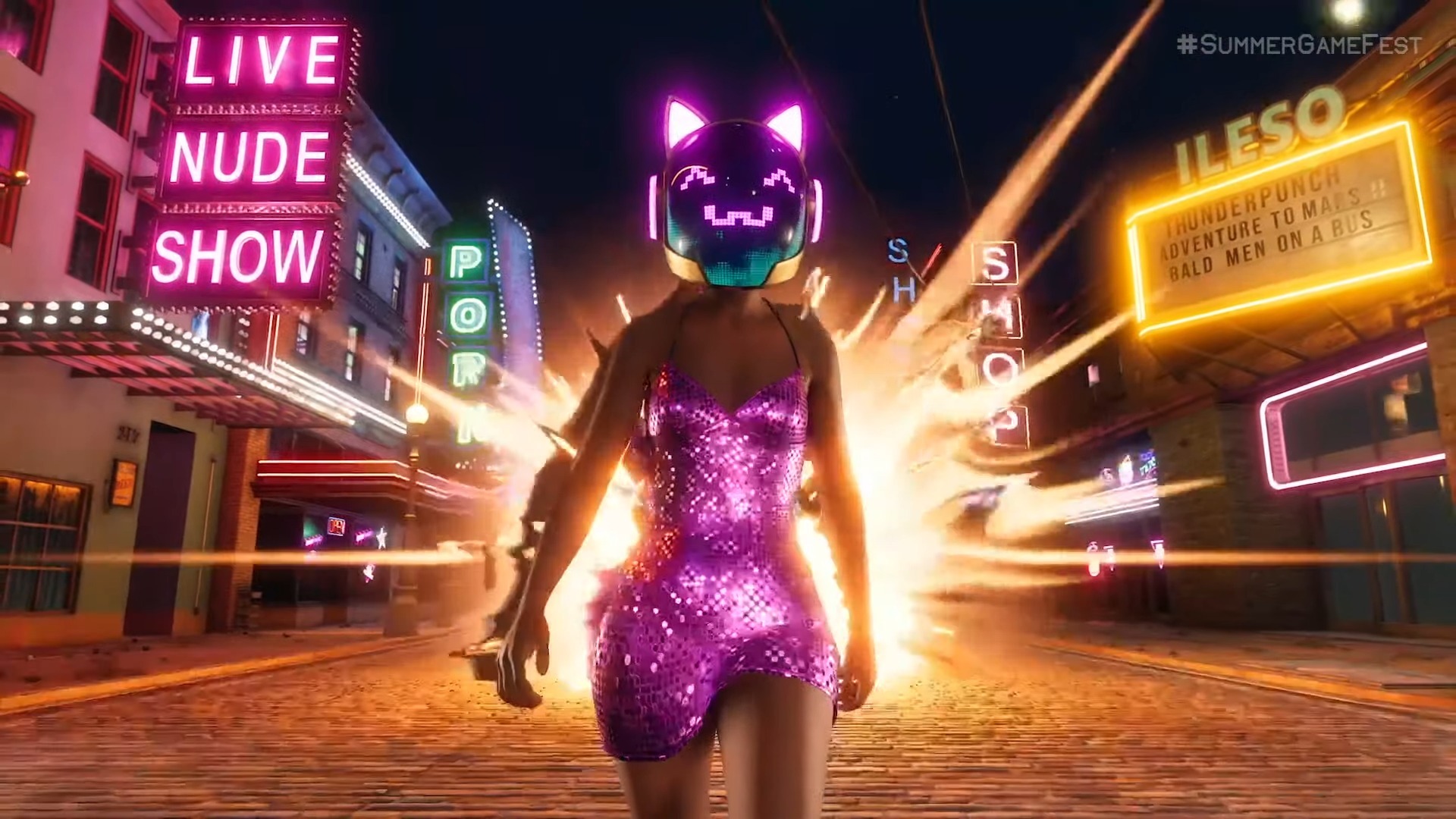 Warhammer 40K: Darktide just got a lengthy gameplay trailer showcasing its impressive first-person action.
Image 1 of 5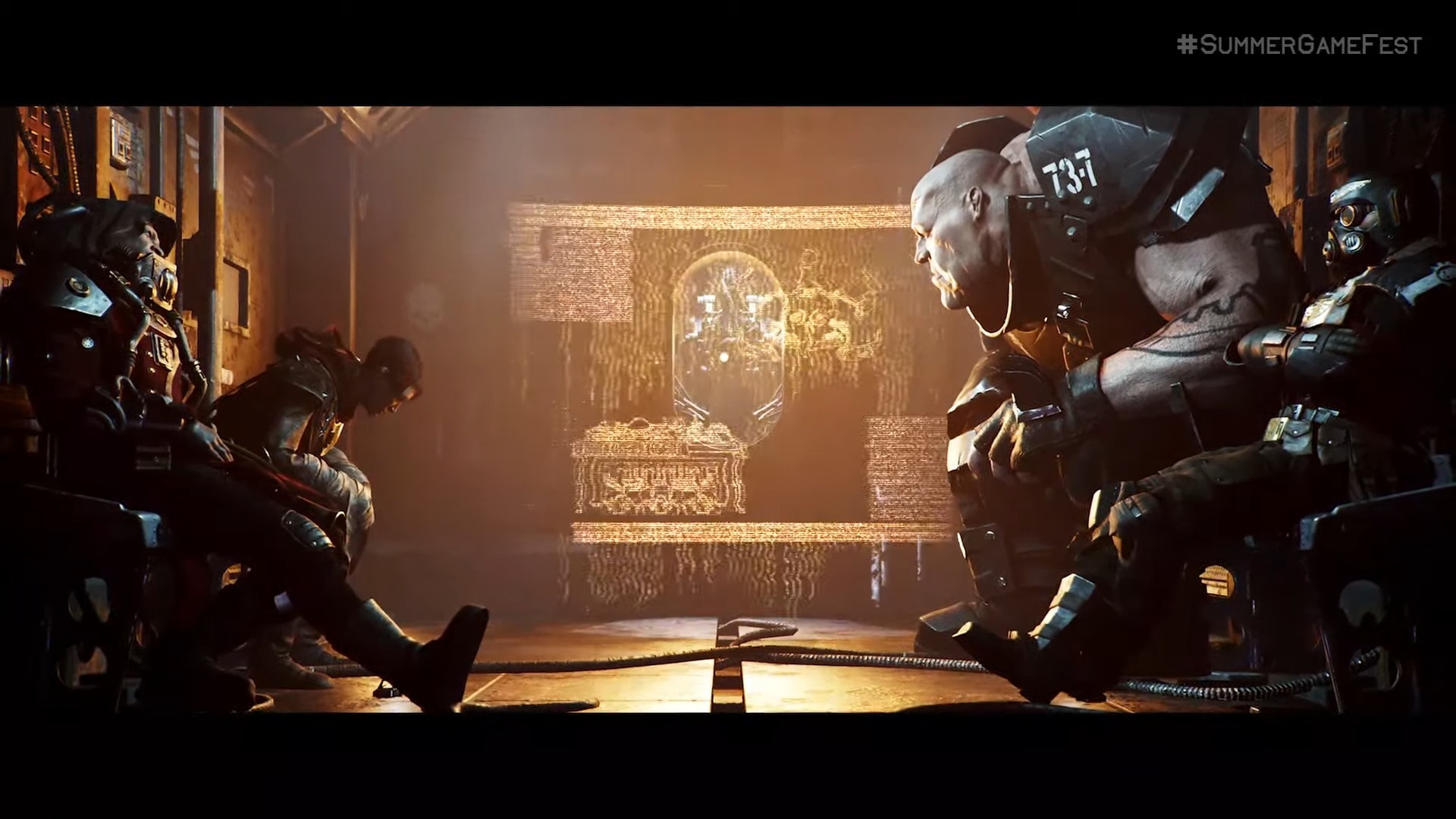 Image 2 of 5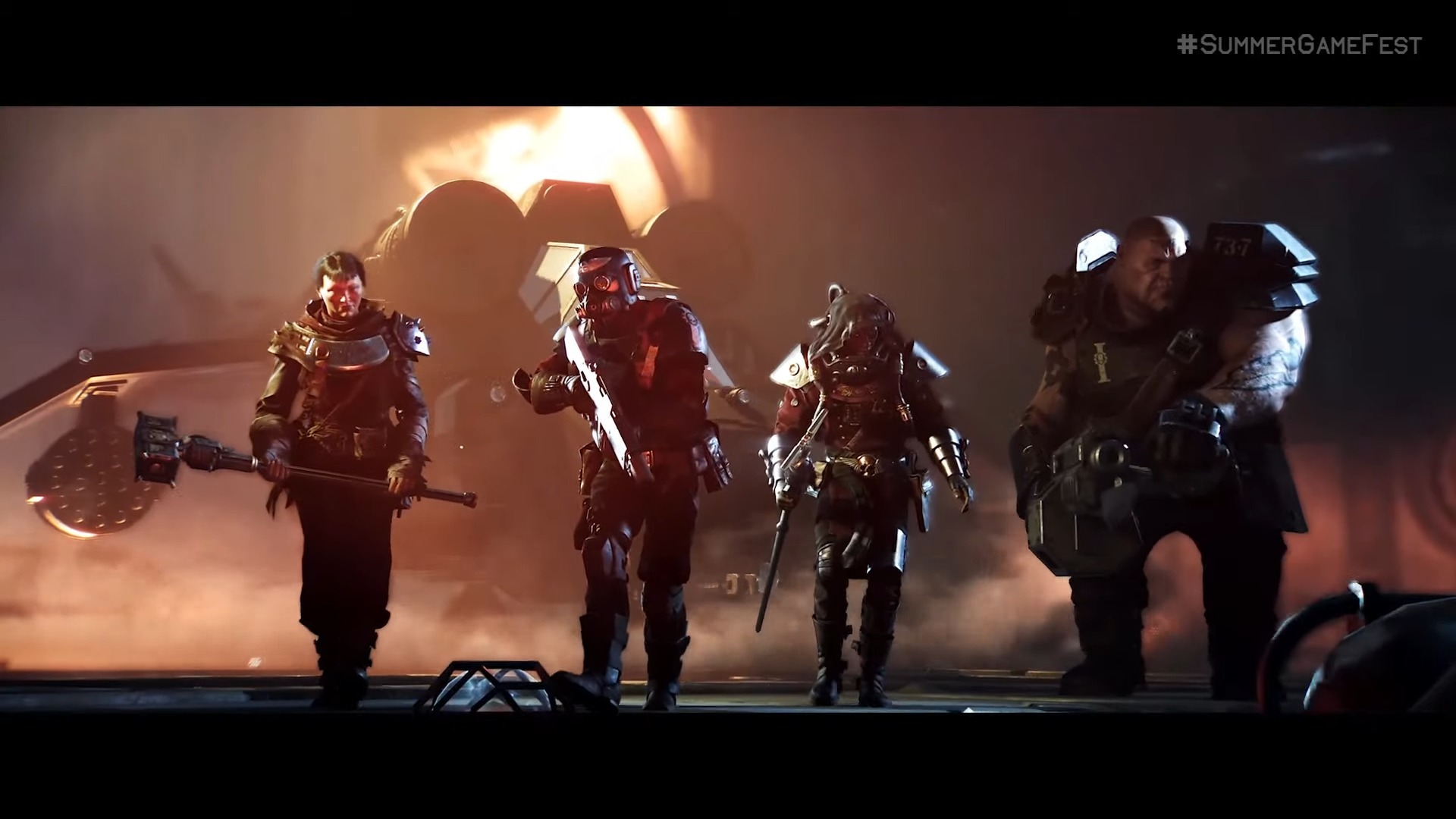 Image 3 of 5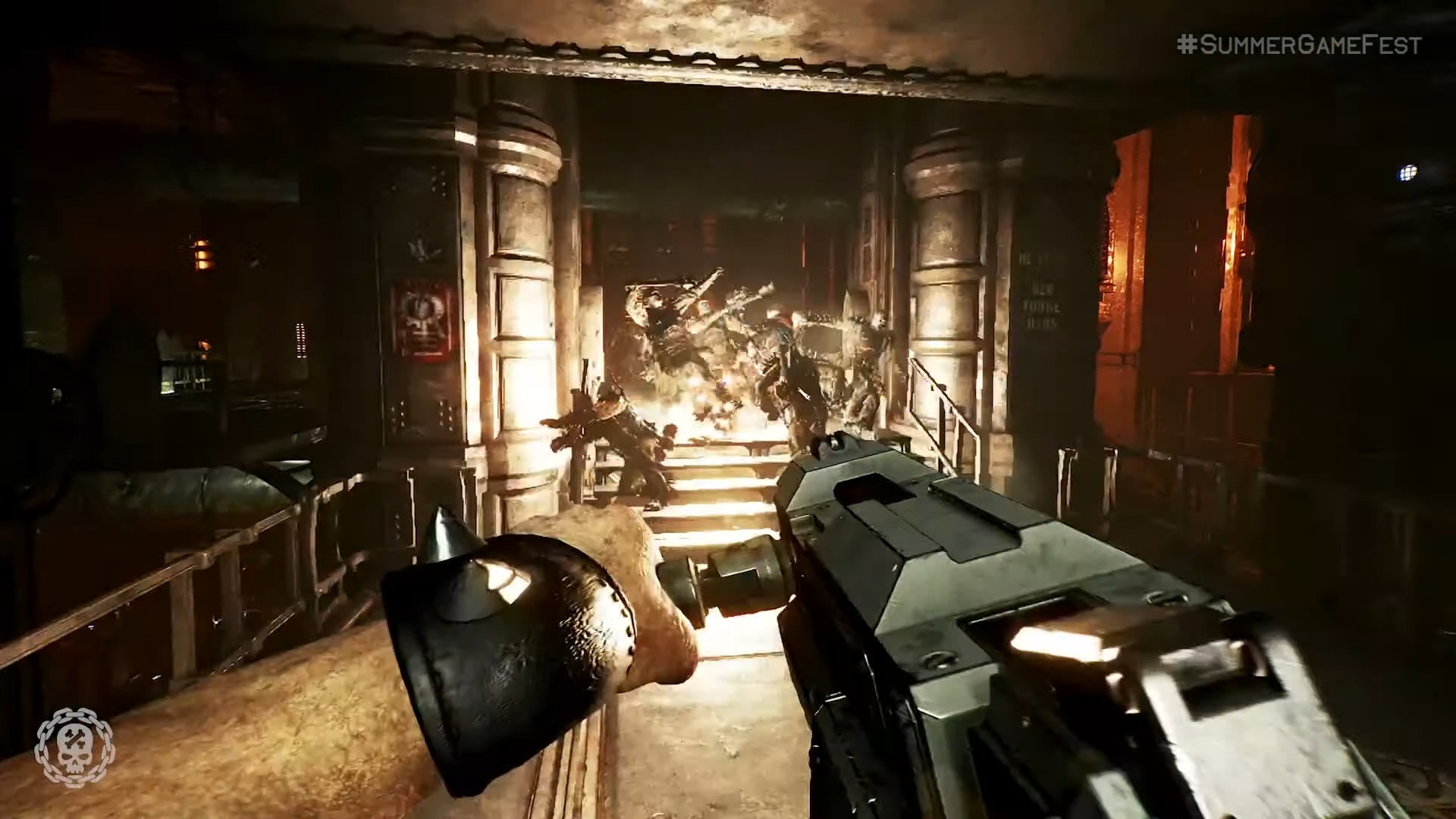 Image 4 of 5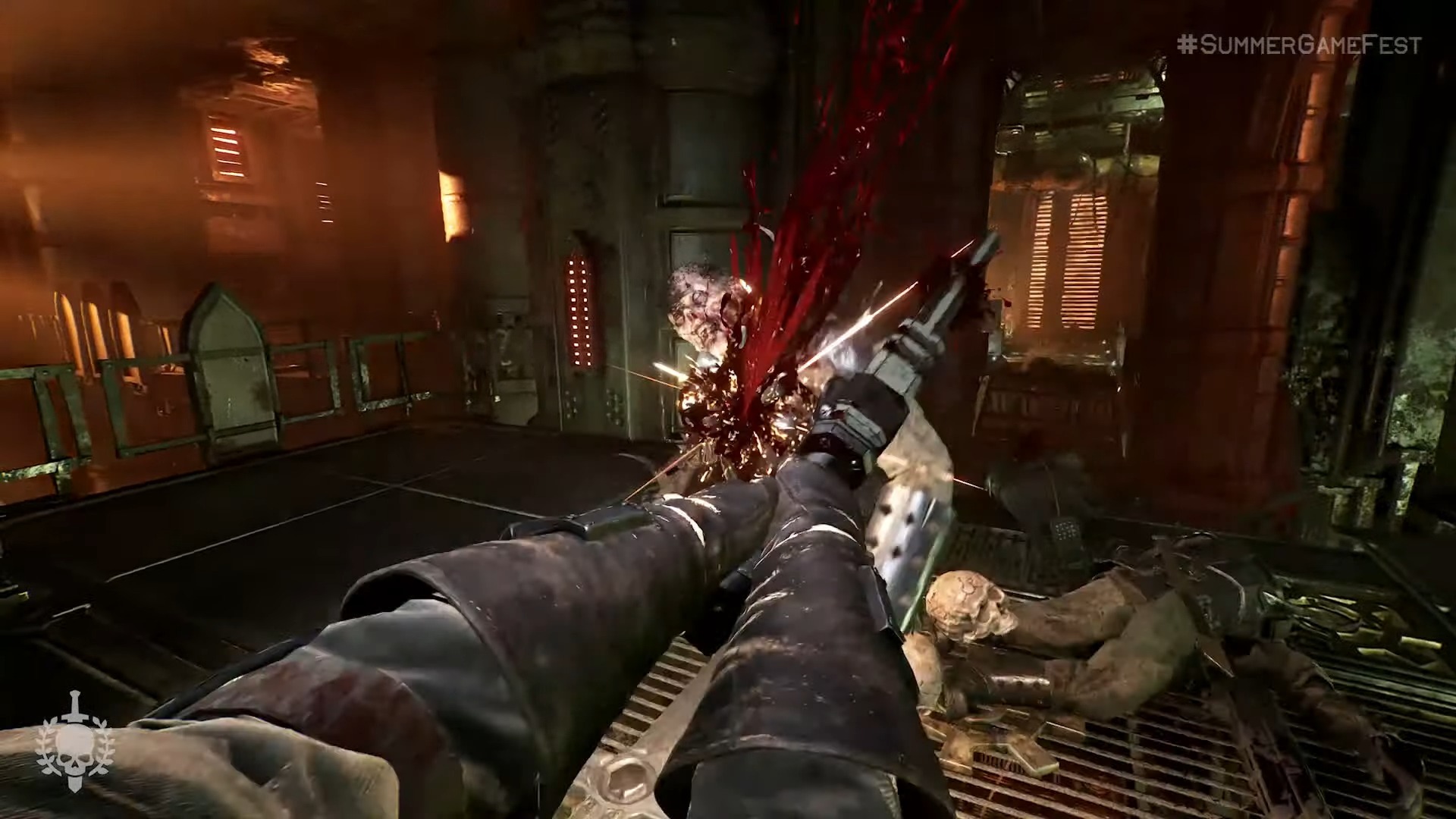 Image 5 of 5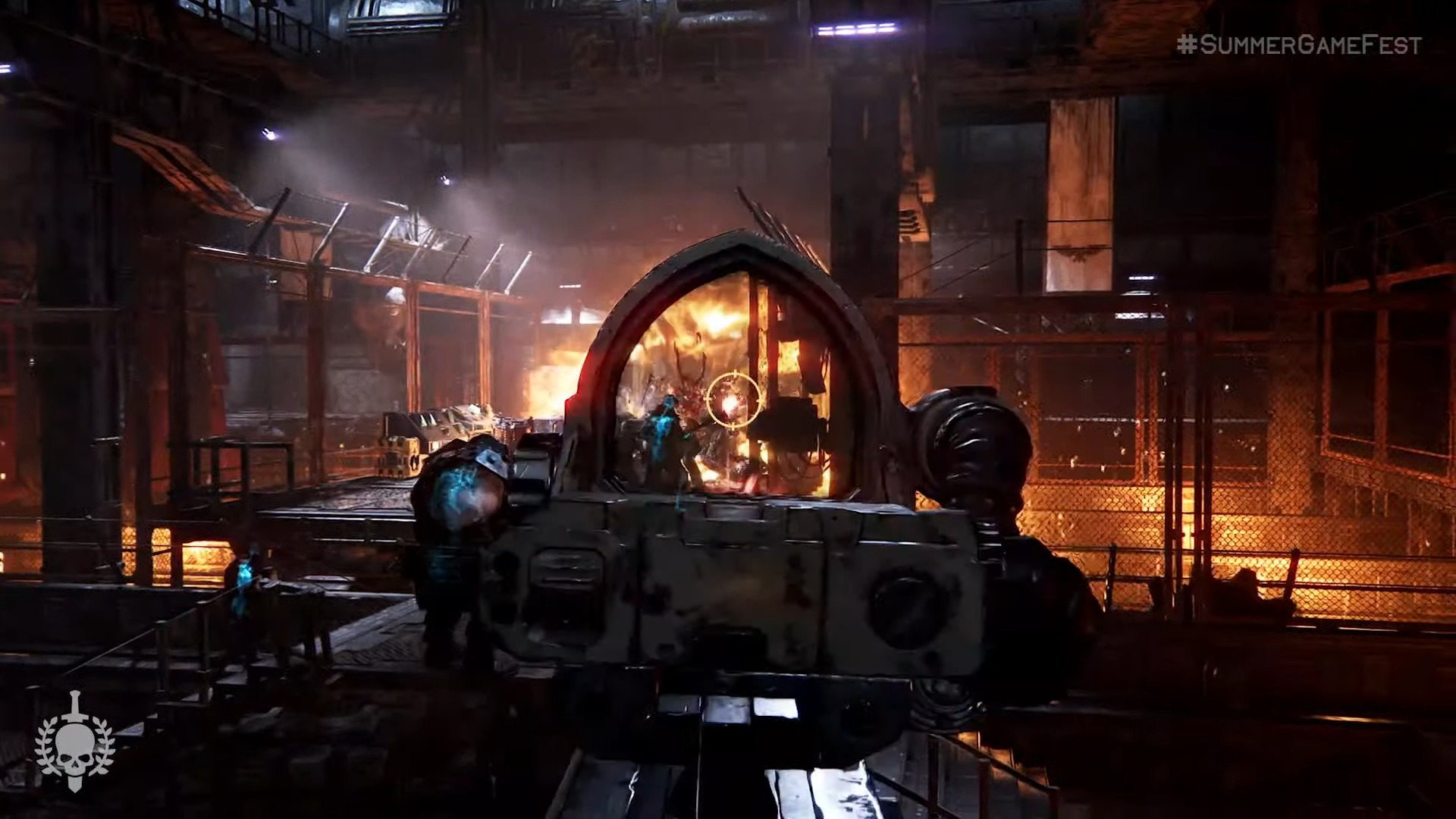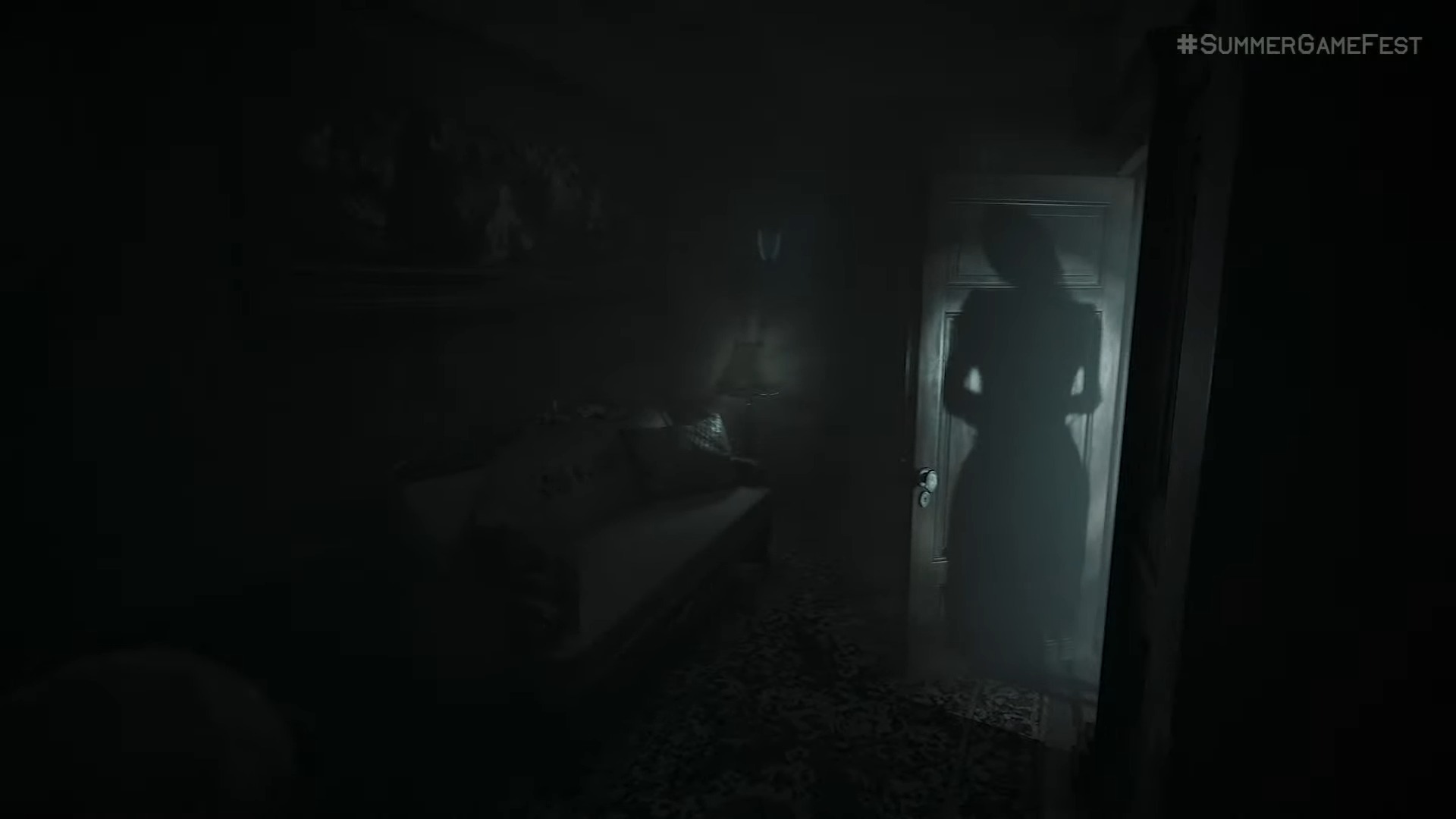 Bloober Team's next project has just been revealed and, sadly, it's not a new Silent Hill game. Instead, it's Layers of Fears - aka Layers of Fear 3?
It's launching in early 2023 on current-gen consoles and PC.
Gotham Knights' segment is all about Nightwing, with the game still set for October 25.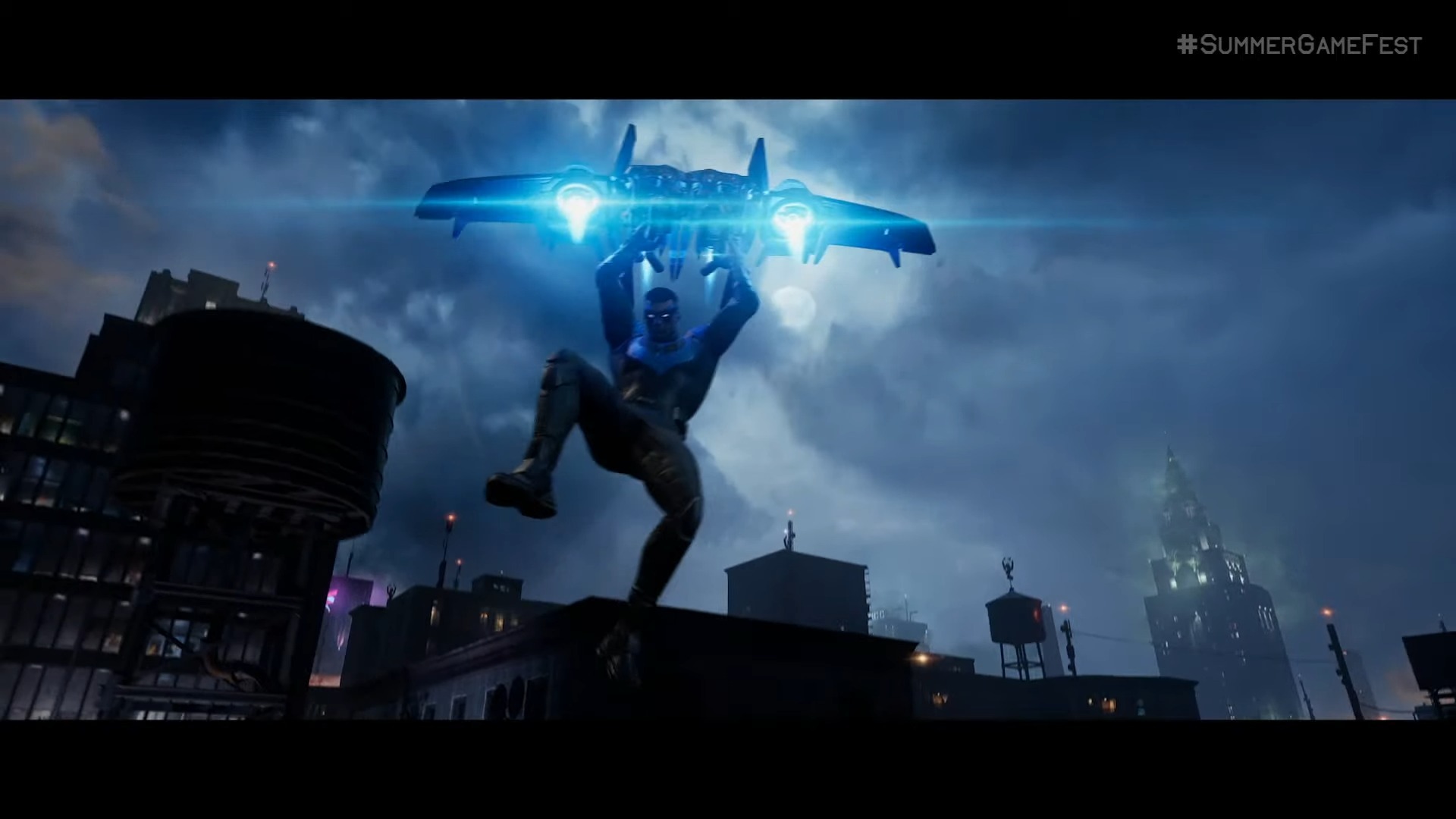 Neil Druckmann has taken the stage now, and immediately Keighley has addressed the fact that there's been a leak.
Druckmann reveals that what started life as the Last of Us 2 multiplayer has now become a brand new, standalone multiplayer game that's "as big as one of our single player gamers".
The concept art showcased two armed characters on a skyscraper roof looking out across a city.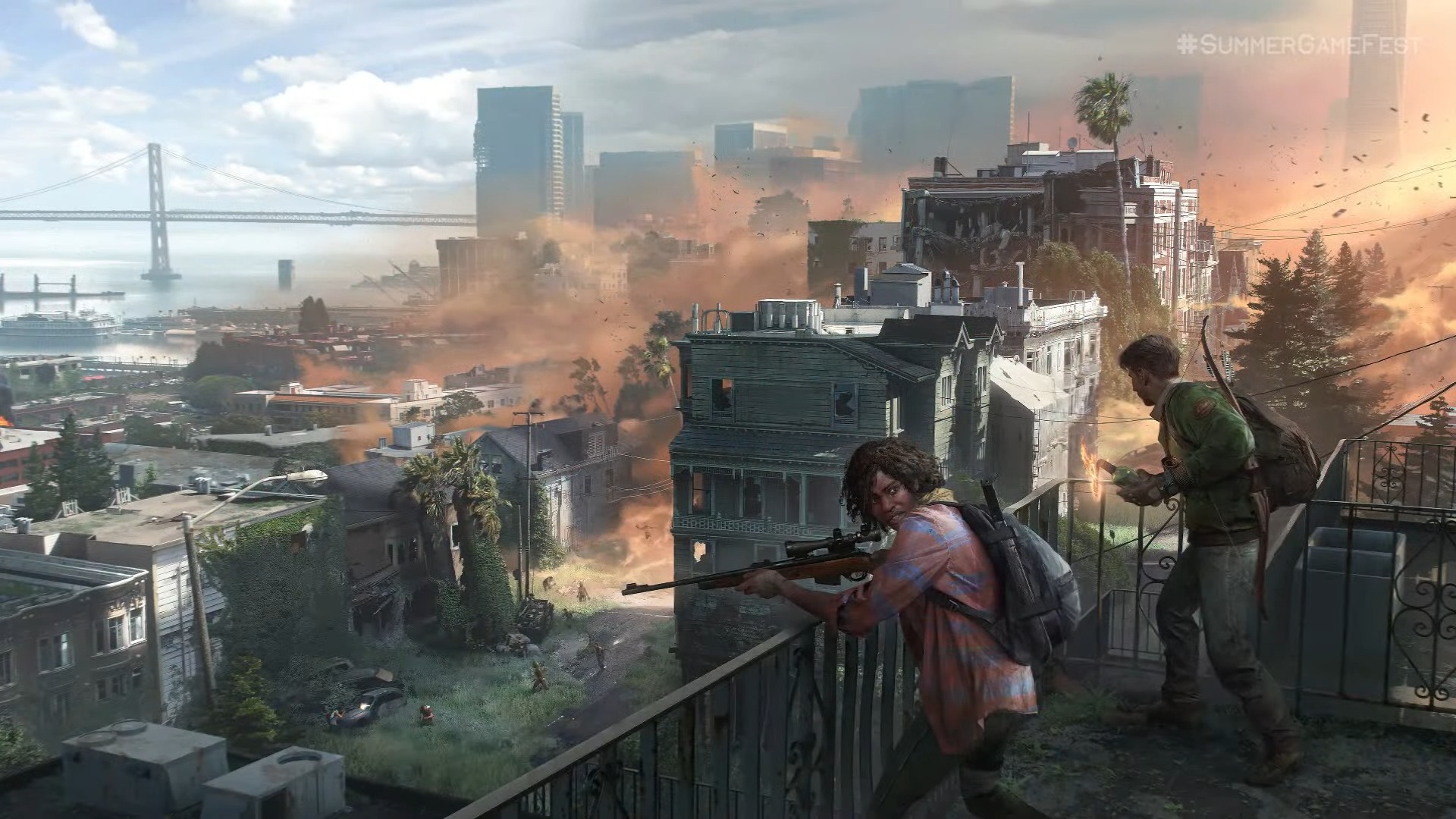 We'll see more of the game at some point next year.
Is this tweet a hint at what the game's going to be called? Lookout?
keep a "lookout" ✌Our biggest online experience is coming. More news next year... #TheLastofUs pic.twitter.com/WpsHBX63x3June 9, 2022
As for the Last of Us TV show, Druckmann says we'll hear more about it "soon", and that he's actually directed one of the episodes.
Both Troy Baker and Ashley Johnson (aka Joel and Ellie) also have "real roles" in the show that they're keeping under wraps for now.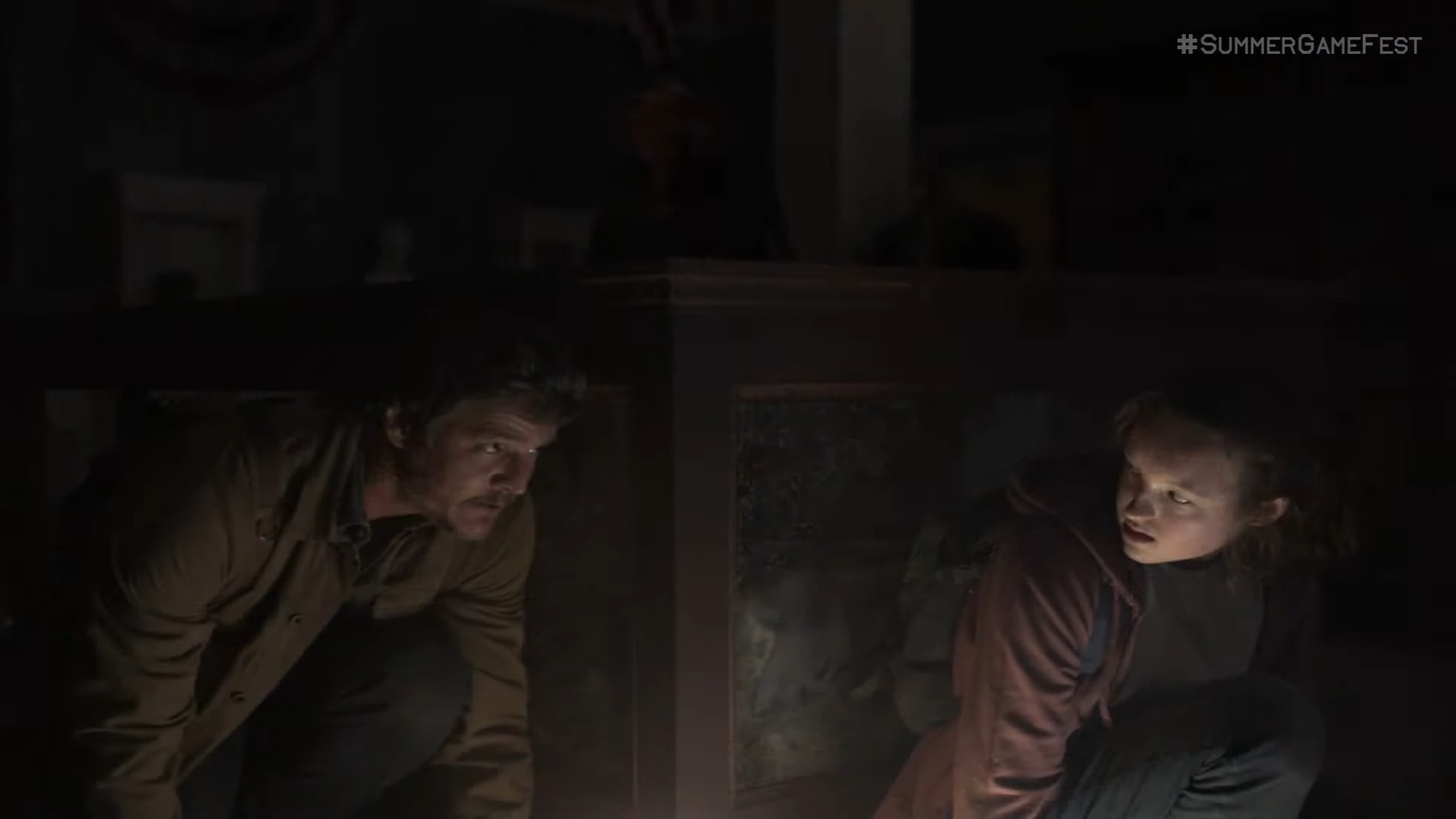 And here we go. Last of Us Part 1 is getting a PS5 and PC remake that's launching on September 22.
Exactly as the leak from the official store, it's been rebuilt from the ground up.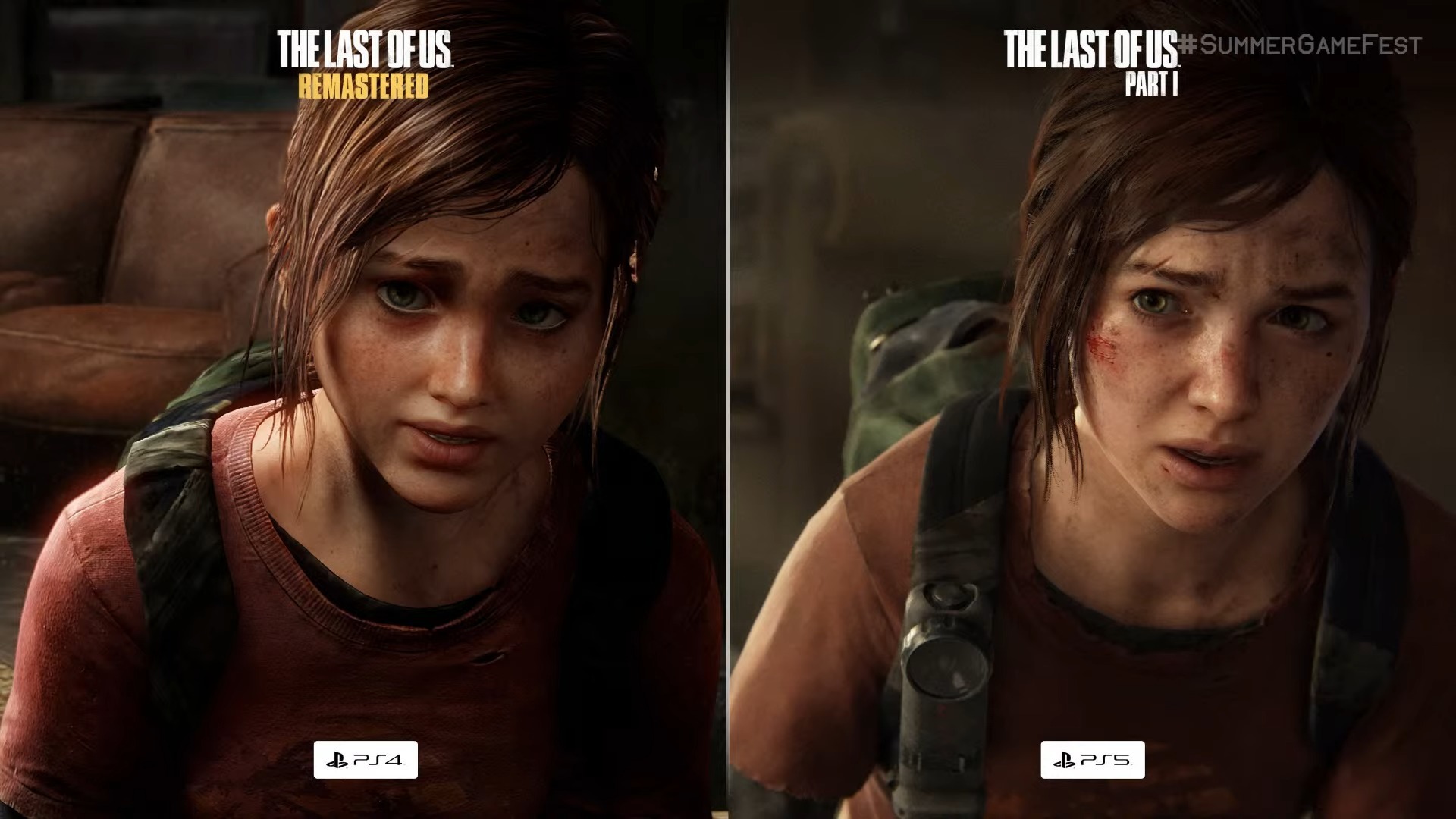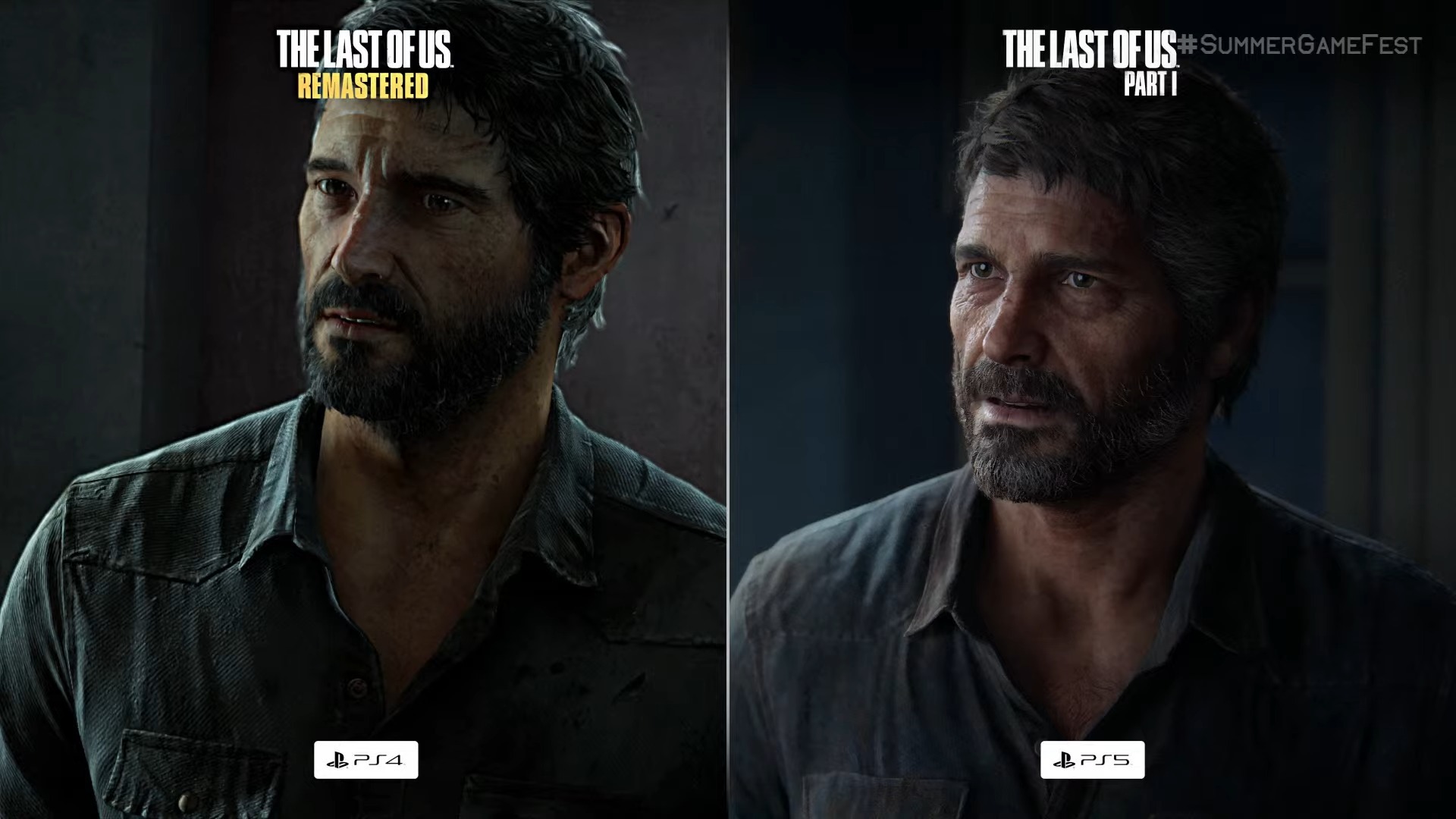 Oh hello, Druckmann also confirmed the studio is working on another new project, but he's not giving anything away yet! Saving it for "another Summer Game Fest".
And that's it! Naughty Dog has closed out this year's Summer Game Fest with a plethora of teases and announcements.